As summer ramps up, we encourage all to embrace summer and the great outdoors with social distancing, wearing a mask near others (especially indoors), wash your hands often, and staying home if you are not well/have symptoms related to Covid 19. Even though Jackson Hole and Teton Valley are full of wide open spaces and healthy people, we still run a risk of infection and spreading Covid 19. See www.jhcovid.com for the latest Covid 19 guidelines for Teton County, WY and https://coronavirus-response-tetonidaho.hub.arcgis.com for Teton County, ID.
---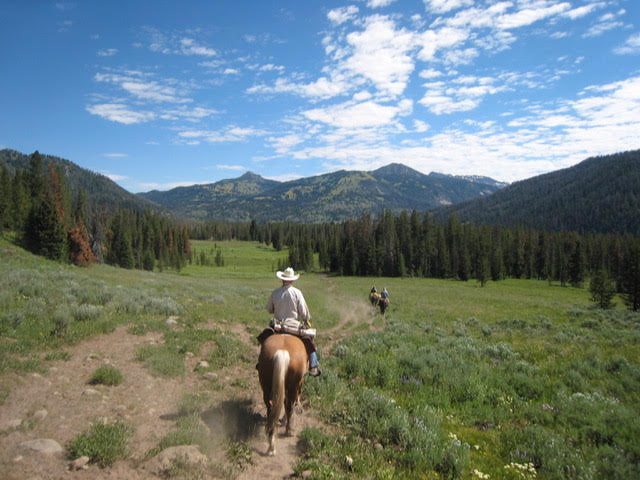 Looking for an easy way to find, map, and follow some of Jackson Hole, Teton Valley, and Grand Teton National Park's favorite summer hiking trails? Check out trail length, elevation profile, GPS maps, trailhead directions, dog-friendly status and more before you go. Visit JHNordic.com/trails and filter trails by Summer Hiking icon, then check th icons for desired distance, difficulty, location, and elevation profiles.
The Hole Hiking Experience is also offering tours for a more informative experience on the trails less traveled. Join them on forest trails and wildlife outings in Grand Teton National Park. Tour options can be found at: https://www.holehike.com/summer-hiking-tours-2020/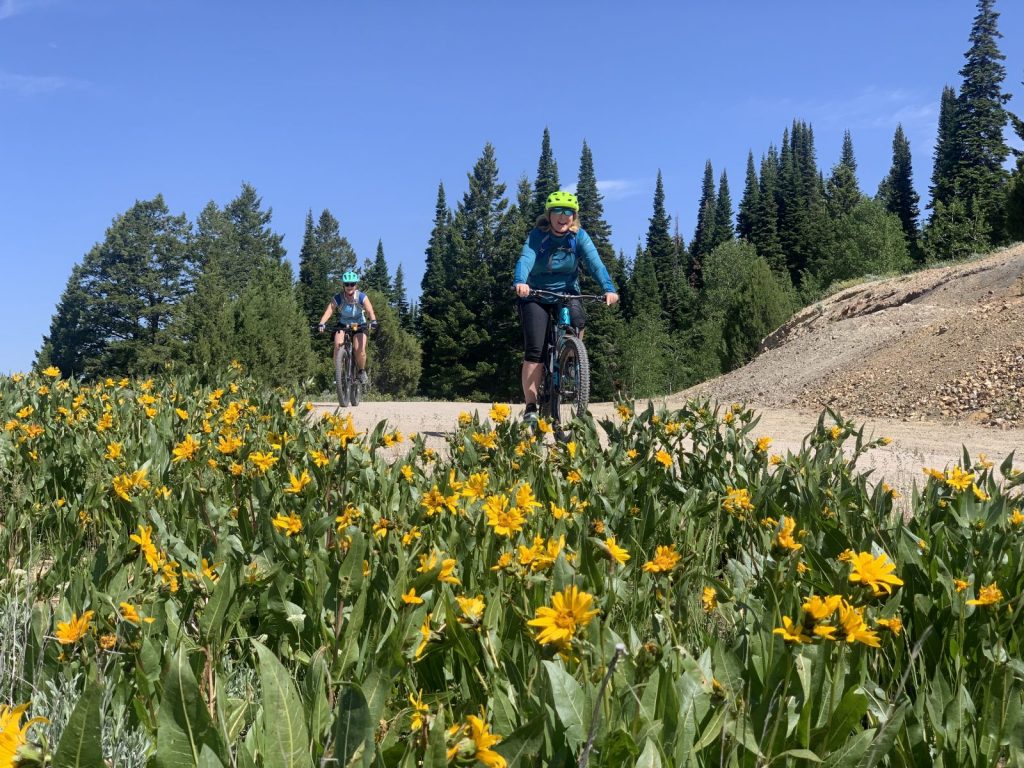 Some of our favorite summer hiking trails:
GTNP
Hermitage Point
2 Oceans Lake
Taggart and Bradley Lakes
Phelps Lake
Blacktail Butte -South
Granite Canyon-Valley Trail
Cottonwood Creek to Jenny Lake
Bridger-Teton US National Forest
Cache Creek
Game Creek
Coal Creek
Mail Cabin Creek
Cliff Creek (winter trail is a summer dirt road -perfect for gravel biking)
Adams Creek -Wyoming Range
Bonneville Pass -Brooks Lake
Coyote Rock
Ditch Creek
Teton Valley
Moose Creek
Grand Targhee
Fox Creek
Gravel bike rides in TV
Pine Creek Pass, Horseshoe Canyon, Yeti Trail, Nemo – Lady Slipper (single track Mtn bike), Teton Canyon, South Leigh Canyon, Darby Canyon
Favorite Jackson Hole Ranches (with Nordic trails) embrace summer activities
Some of our favorite JH Ranches with Nordic (and sometimes snowshoe and fat bike) trails are open for summer hiking (and sometimes horseback riding, mountain biking). Social distancing and masks or buffs are recommended. Turpin Meadow Ranch, Triangle X Ranch, Bar BC Historic Ranch Whitegrass Ranch.
---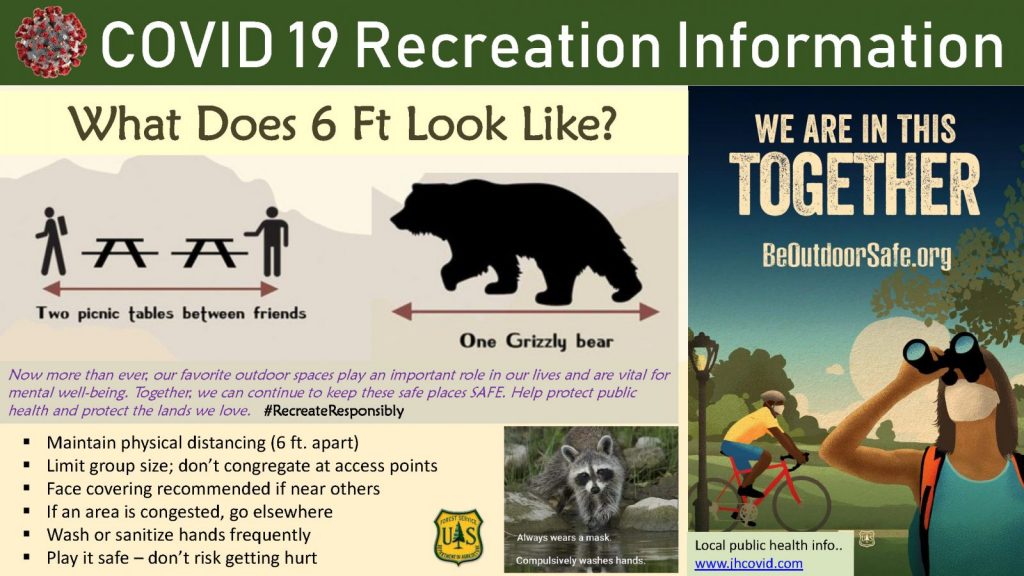 Developed campgrounds in the National Forest provide picnic tables, campfire grills, restrooms, food storage boxes, and garbage service and many provide water and an on-site host. Each campsite can accommodate up to 8 people and 1 vehicle. An extra charge applies to a second vehicle. All sites are first come – first serve. Proper food storage is required; stay limit is 16 days.
Camping in undeveloped areas of the Forest is free but offers no services (such as potable water and trash removal) and no facilities (such as tables and restrooms). Some pre-planning is needed so that you are prepared to care for yourself and the land. Camp only at marked designated sites. Motor vehicles are allowed only on designated roads and campsite spurs. Be prepared for rough roads in some places. All food, garbage, and attractants must be stored in a hard-sided vehicle. Use existing campfire rings, bring plenty of water both for yourself and to ensure campfires are completely extinguished at night and when you leave camp. Bring a trowel to bury human waste. Do not burn garbage in your fire; all cans, bottles, and trash must be packed out. The maximum stay limit at undeveloped campsites is 5 days between May 1 and Labor Day. Visitor kiosks at Forest boundaries provide maps and more information.
The Bridger-Teton National Forest spans 3.4 million acres within the Greater Yellowstone Ecosystem – the largest intact ecosystem in the lower 48 states. The Bridger-Teton Forest grew out of first land reserves created between 1891 and 1902 marking the beginning of the conservation movement in America. We encourage you to visit this beautiful landscape; a wide diversity of memorable experiences and learning awaits you.
---
Pronghorn Fawns Battle in Utero!
Take a look at these three pronghorn fawns we recently observed in Yellowstone! They're likely triplets, which is unusual as pronghorn usually twin.
Pronghorn are unusual for a number of reasons, for one they're the only surviving member of the Antilocapridae family, other members went extinct during the Pleistocene iceage. (A pronghorns nearest relatives are giraffes!) These fawns reminded us of another crazy thing about pronghorn, they are the only species we know of who battle for survival as embryos!
Check out Wildlife tours with JH Ecotours in GTNP and Yellowstone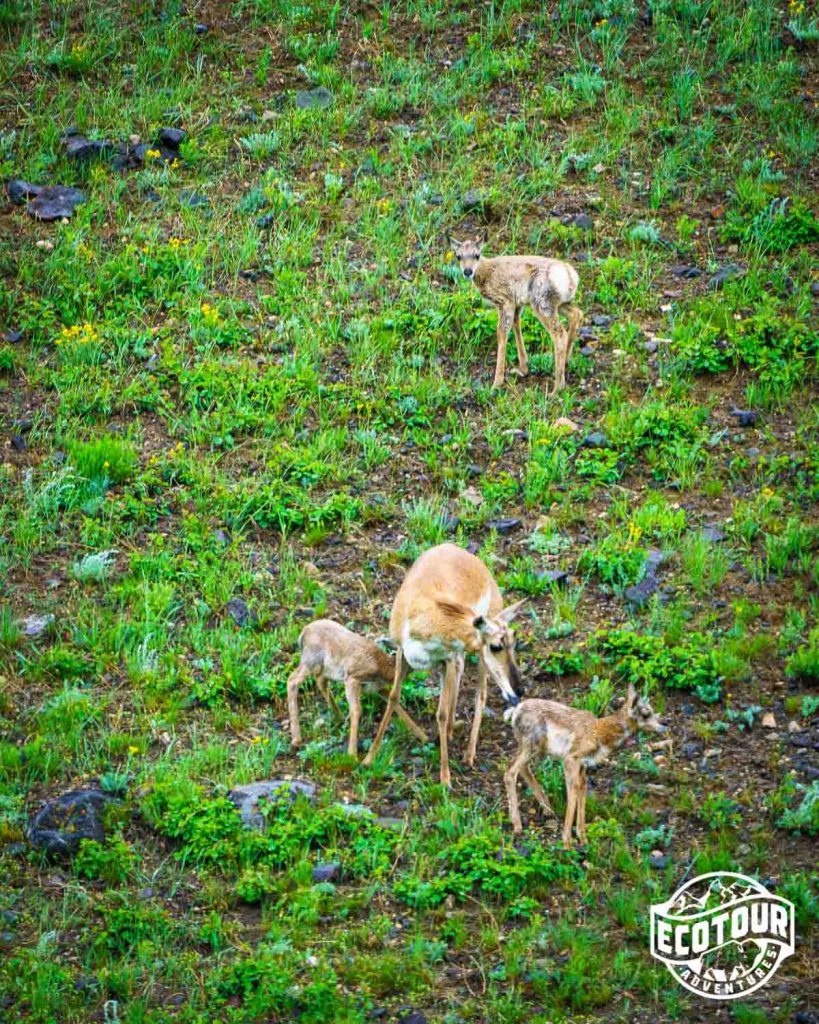 ---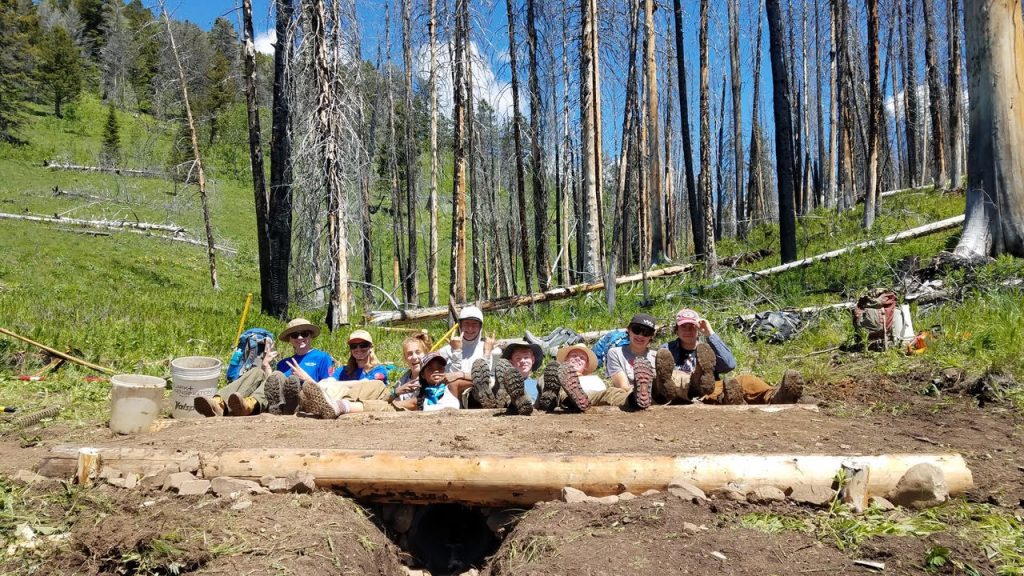 Friends of Pathways works Trails & Pathways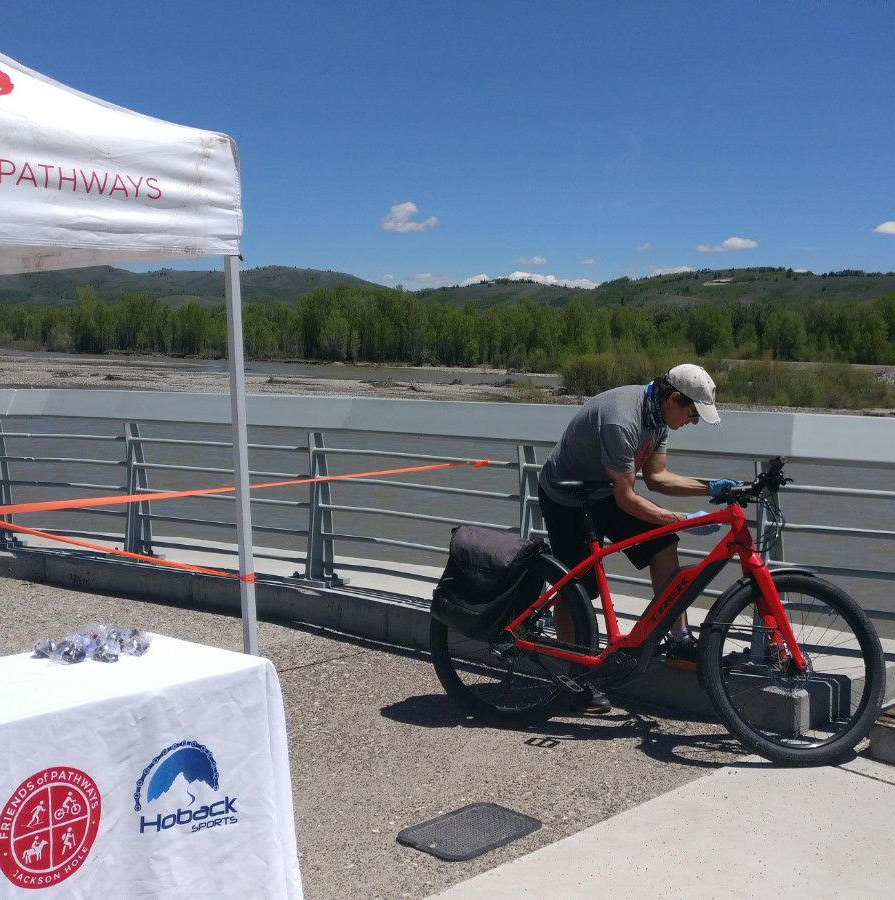 The FOP 9-member youth trail crew, headed by Chris Owens, started work last Monday and will have a very busy summer working on a number of projects on the Bridger-Teton National Forest.
FOP is also launching a new program with the local bike shops on July 1st. We're excited to announce that every bike shop in Jackson has agreed to ask customers if they would like to make a donation to FOP & Teton Freedom Riders when making a purchase with 100% of donations going directly to our organizations.
FOP has also increased their Ambassador presence on the pathways and are working to get a bell on every bike in town! Look for the Ambassador tent around the valley on Wednesdays and Thursdays. There will also be Ambassador events at Pica's, Snake River Brewing and Jackson Whole Grocer this summer (dates coming soon).
---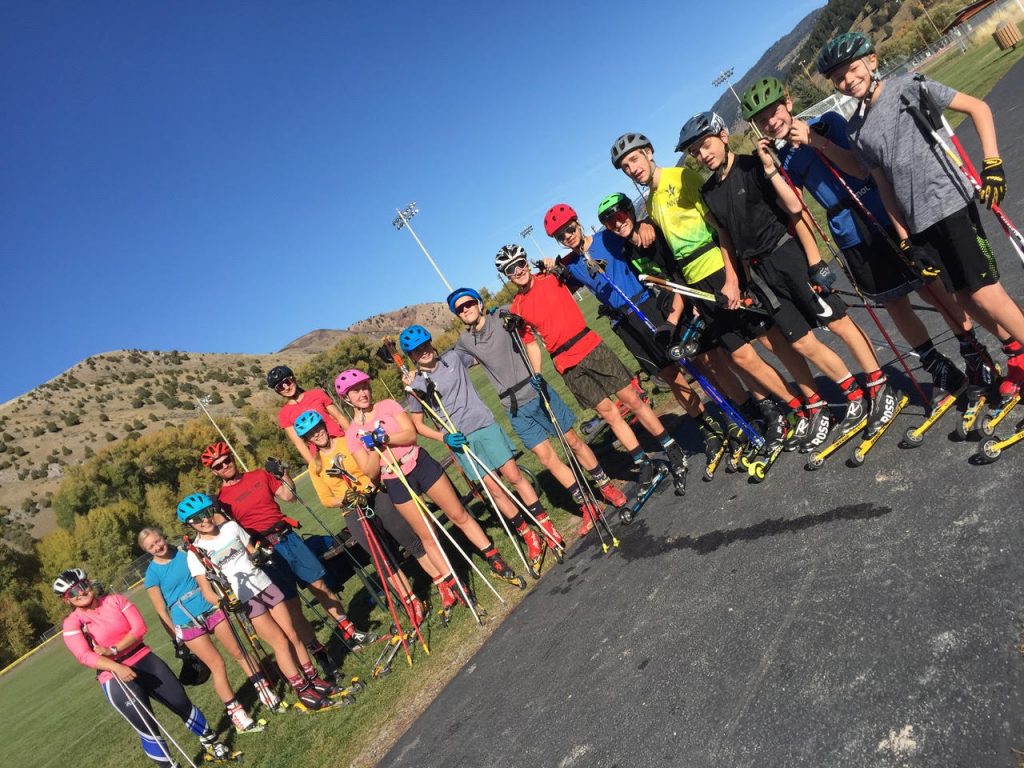 JHSC Nordic Summer Program
The Ski Club Nordic program is working outdoors to train, build fitness, build character and discipline, all while having fun – part of the core 5 values of the JH Ski Club. Really impressive fitness work by coaches and student-athletes!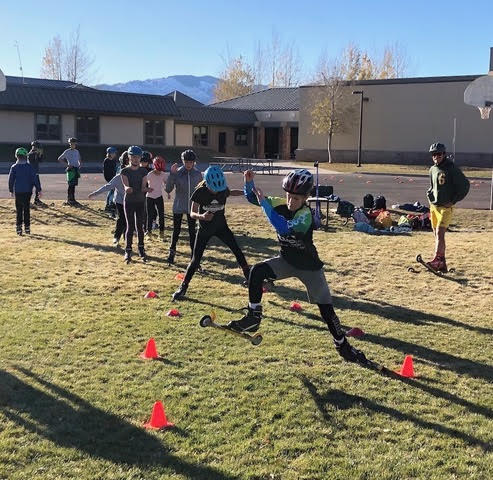 Prep and Comp Team With four weeks of summer training in the books, athletes are rounding out the first phase of their base building period in the yearly training cycle. Training included a "test week", a volume week (heavy on training hours), a medium week (touching base with all facets of dry-land training), and a recovery week (designed to bounce back and build into the next training block). An archive of team test results over the years can be viewed here.
Junior Nordic Summer Training (11-14 year olds)
We feel that it's important to allow an opportunity for Junior level athletes to stay active in some level of training and team engagement during the summer months. Basic strength training, ski imitation drills, running, games, and an introduction to roller-skiing allows Junior level athletes to preview what's involved in Nordic dry-land training.
Fine Tuning the Nordic Pathway We're constantly observing athletes as they progress through the program and tweaking the practice and training plans in a way that best benefits long-term-athlete-development. The structure of the Junior team will change slightly for the upcoming year in that there will be only 3 days of training (Mon, Wed, Fri), when the regular season starts. However, for up and coming and more experienced Junior Team athletes, we'd like to incorporate a 4th day of training on Tuesday whereby the Head Junior Coach will take this group to train with the Prep team.
If you have any questions pertaining to the JHSC Nordic program, contact Nordic Program Director Ben Morley – bmorley@jhskiclub.org
---
We'd love to hear about your outdoor adventures, what your doing to stay healthy, safe, respectful of community health guidelines – send pictures or post on FB and Insta – #JHNordic
---
Send us your event dates, stories, photos
Follow JHNordic on Facebook, Instagram @JHNordic, #JHNordic
Sign up for Daily or Once a Week JH Nordic Trail ConditionReports to know what's groomed,
what's happening first thing every morning – or just Saturdays.