Cache Creek - Out & Back
9.4mi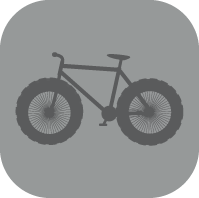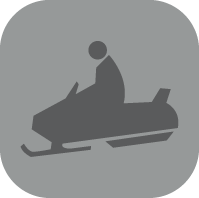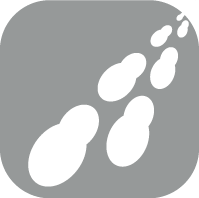 ---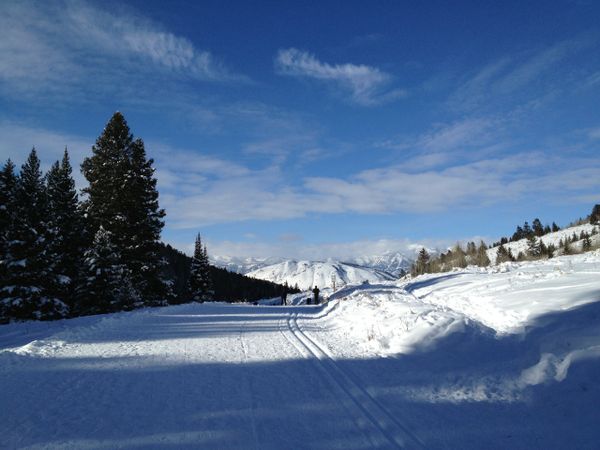 Access via: 1 mile east of Jackson Town Square, trailhead is located at the Cache Creek Forest Service parking area. Follow Broadway east and turn right on Redmond Street. Follow Redmond Street and take a left turn at Cache Creek Drive, continue to the end trailhead parking area.
Fee: $0.00
---
Cache Creek is a local favorite, with easy access from the town of Jackson, regular grooming for skate and classic skiers, and access into skier tracked trails beyond the groomed track. Snowmobiles are permitted on Cache Creek Trail, as are fat bikes, snowshoes, and walkers. Please remember to be courteous to all, share the trail, and avoid walking or disturbing the groomed trail.

Cache Creek is a very popular area for people with dogs. If you do bring a dog, make sure you bring a leash to aid with control around wildlife, clean up waste, and keep your dog within sight at all times. The USFS asks that you keep your dog on leash in the parking area, as well as the first mile of the trail (busiest). Trail etiquette is important, due to the popularity of this trail.

Teton Co/Jackson Parks & Rec groom this trail for skate and classic skiing, beginning Dec 16th. Check out their Grooming Report for the latest updates. http://www.tetonparksandrec.org/parks-pathways/winter-trail-grooming/grooming-report

The trail is groomed to approximately 2.5 miles out to Gin Pole Draw on Monday, Wednesday, Friday, generally in the morning. It begins as a forest service access road, and remains wide enough for 2 tracks out to the end of the groomed trail. The trail rises progressively, with the occasional flat section - with an elevation gain/loss of 850'.

Upper Cache Creek (beyond Gin Pole Draw) will be groomed on Mondays, subject to low to moderate avalanche conditions. This Upper section is a winter wonderland; the trail narrows and follows Cache Creek nearly to the Wilderness boundary.

Return back down the Cache Creek trail. Alternative return route is to cut left (south) onto the Hagen trail, which runs parallel to Cache Creek along the side flank of Snow King mountain. Another alternate route is to follow the Putt-Putt Trail on the shoulder to the right (north).

For a longer loop and untracked /skier tracked adventure, begin by skiing out Cache Creek, then follow the summer hiking trail south over the divide into Game Creek. The Game Creek turnoff is a mile 3.8. Ski south, climb up and over the divide on a skier tracked (may be un-tracked after recent snow) and rejoin the Game Creek trail – which may be untracked in Upper Game Creek. Be sure to plan a pick up or leave a car at the Game Creek Trailhead (see Game Creek trail map).