10.4 miles
Nemo-Lady Slipper Trail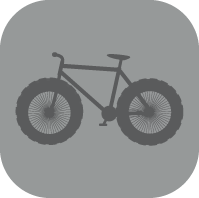 Teton Valley
Fee: $0.00 - donations appreciated
Access:
3 trail access points -Pole Canyon Trailhead (south on South 1000W, Victor); Teton Springs ( Warm Creek Lane, 2.6 miles south of Victor ID); or from the east side, at Mike Harris Campground parking area (off ID Hwy 33 (continuation of WY Hwy 22)
Description:
NOTE; CLOSED TO DOGS DEC 15-APRIL 15TH (NEW IN 2020).

Nemo and Lady Slipper are two connected trails, known for excellent winter fat biking (and 3 season mountain biking), groomed as a fat bike single track by Teton Valley Trails and Pathways (TVTAP). A number of regular local Teton Valley fat bikers and Fitzgerald's Bicycles - Victor also contribute to grooming and maintenance. See their Facebook page for regular updates - https://www.facebook.com/groups/531964383625289/

This is a wonderful , flowing trail, with some serious climbing, but also nice rolling hills through lodge pole pine forest. Convenience factor is high for Victor residents and Teton Pass travelers, but also relatively quick access from Wilson. Nordic skiers are allowed, however, its winter grooming is truly for fat bikes, so please give the bikers space and be alert to jump off the trail when bikes come through . They will thank you!

The trails have 3 access points : Pole Canyon, Teton Springs (west side) and Sherman Springs access road. While Nemo trail goes east to Mike Harris, the winter parking lot may not be plowed, so we don't recommend trail access from Mike Harris.

The trails consist of (west to east): Lower Lady Slipper, Upper Lady Slipper, and Nemo.
Lower Lady Slipper (from Pole Canyon):for the first 1/4 mike, head south to access the summer Mtn bike trailhead. The trail immediately climbs up the sided of a steep hill, then levels out, following a similar line as the summer mountain bike trail toward the east. A ni ce roiling downhill follows, then a progressive climb (less than the first), and down into Mike Harris. Return via the same route.

Once winter trail grooming starts, its pretty obvious where the trail goes, as the side drifts would be difficult to ride.

In summer, spring and fall, this is a popular mountain biking trail, so we encourage you to be alert to bikes coming from both directions, and step aside where bikers do come through. As there are other hiking trails in the area, consider those as a better choice..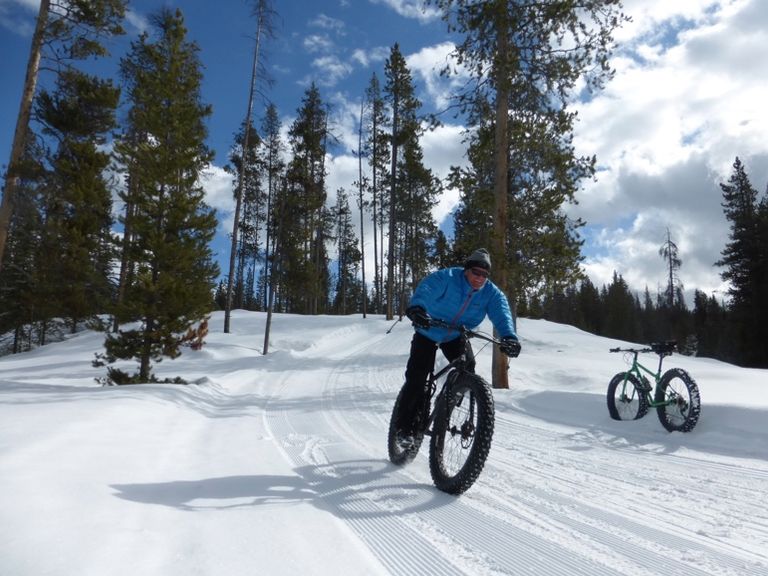 Elevation gain: 139m
Nearby trails: