5.4 miles
South Leigh Canyon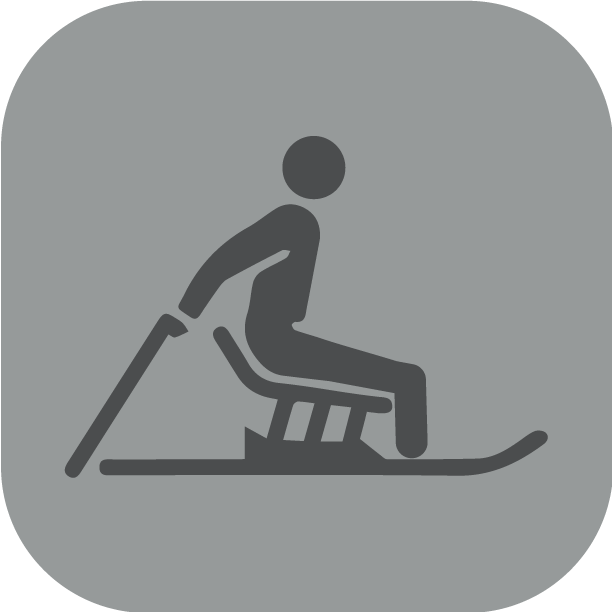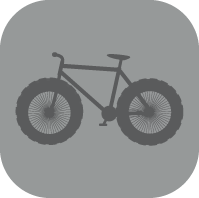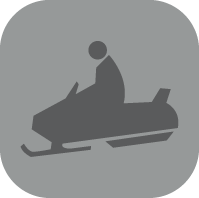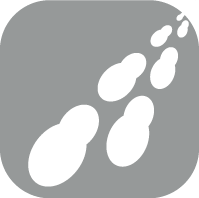 Teton Valley
Fee: $0.00
Access:
From Jackson, take Hwy 22 over Teton Pass, contnue north to Driggs. Continue north past Driggs. As the road turns left (west), contunue straight for 50 yds. Turn right (east) heading toward the Tetons. Continue on this road, with a short turn to the left, then right-to South Leigh winter Trailhead
Description:
USFS Caribou-Targhee rangers now to groom some of the more popular forest trails in Teton Valley, including South Leigh Canyon.

South Leigh Canyon is a favorite summer hiking trailhead. In the winter, USFS grooms the trail, supplemented by snowmobile track packing, along the summer road, as far as the usual summer trailhead- approx 5.4 miles out and back. At 2.7 miles (summer trailhead parking) the USFS grooming ends, however, one can continue to ski further into the Canyon on the snowmobile packed trail, located to the left of the USFS Info Kiosk.

The trail is nearly flat, very tranquil, through forests of conifers, crossing creeks.

The trail is a multi-use trail, open to snowmobiles, fat bikes, skiers, walkers, dogs. We saw only a couple of snowmobiles on our latest excursion, mainly back-country skiers using snowmobiles to access the steeper slopes up canyon.

We believe that the trail is only groomed once a week, so you may need to ski on snowmobile tracks, which can be quite good if snow is fresh -not melted then refrozen.

ACCESSIBILITY NOTE: Since this trail is typically only groomed one day per week, grooming may be insufficient for easy, accessible access, so we suggest you search for a groomed trail that offers more regular grooming.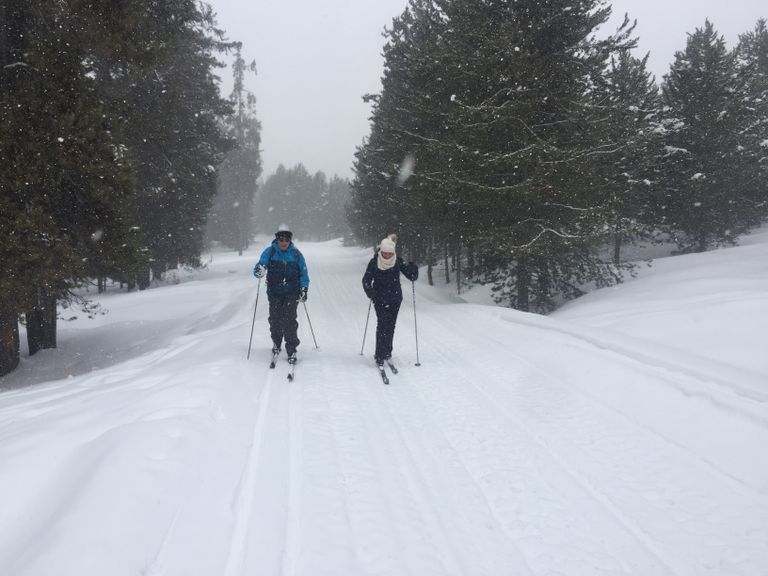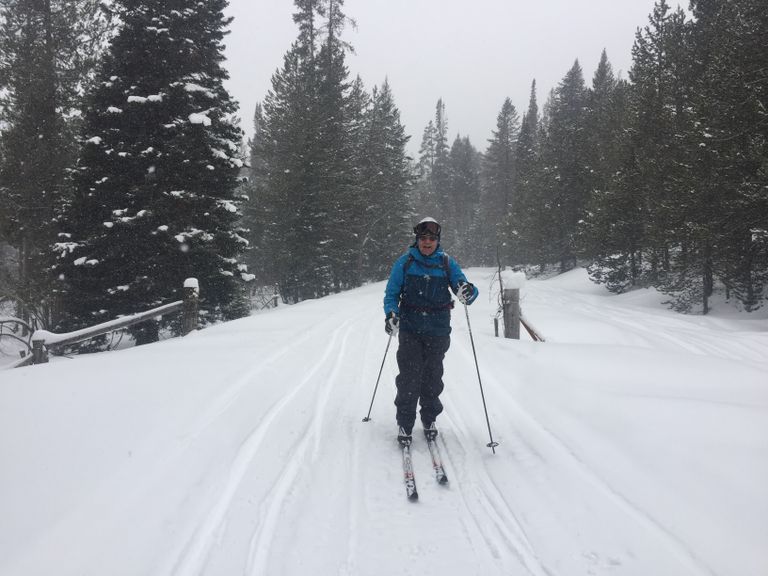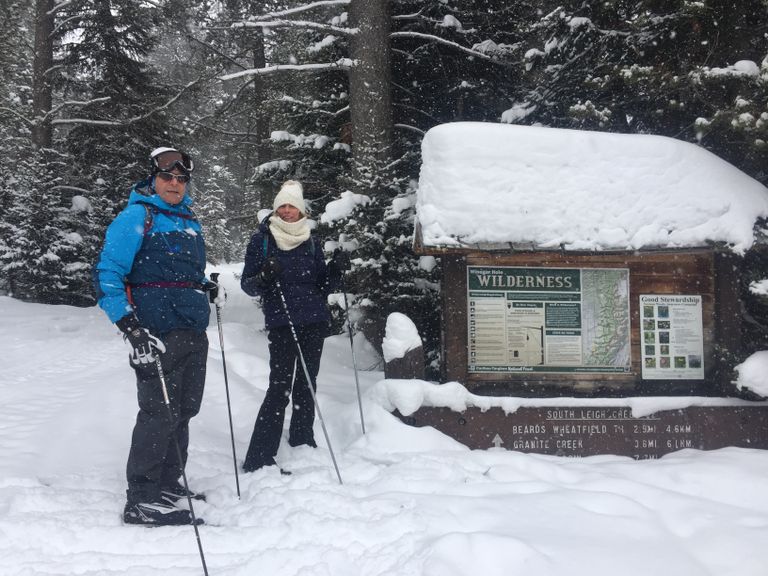 Elevation gain: 98m
Nearby trails: