Cliff Creek
19.6mi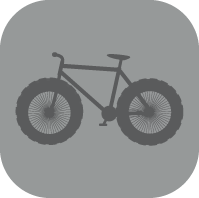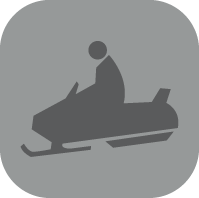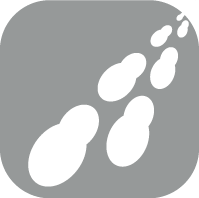 ---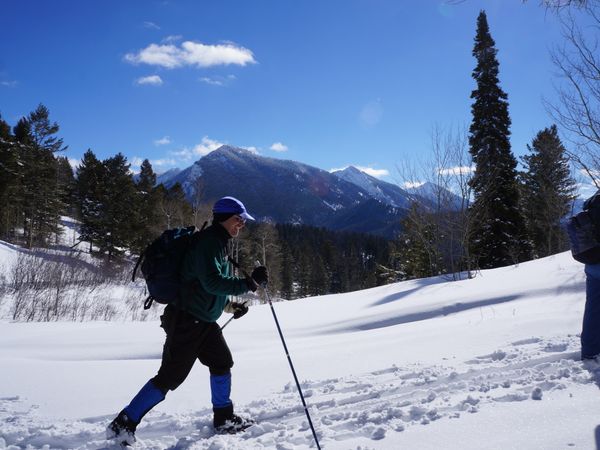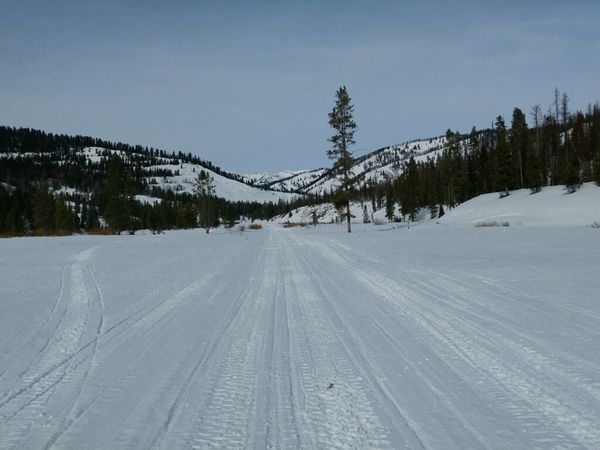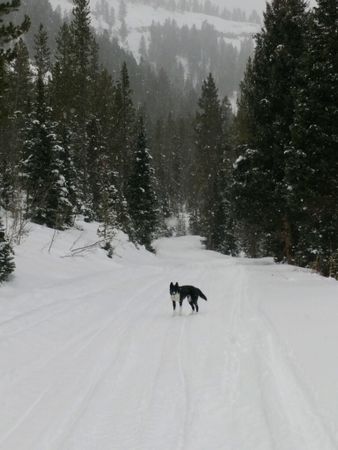 Access via: Drive south from Jackson to Hoback Junction on Hwy 89/191, then left (southeast) on Hwy 191/189 toward Bondurant. Continue southeast for approx. 14.7 miles to Cliff Creek Road on right (west). Turn off the highway & park on the forest service road. Limited parking.
Fee: $0.00
---
The Cliff Creek winter trail begins just a few 100 yards south west of Hwy 191/189, on the unplowed snow-covered USFS forest service road. The trail may have a snowmobile track or if following a recent snowfall, only a skier track or even untracked. Due to the wide and easy terrain, this is also a fine fat-bike and snowshoe trail

The trail follows the forest road south for approx. 6 miles, making the grade relatively flat and wide. The trail follows Cliff Creek into the wilds of the Wyoming Range, and is a beautiful water trail. When the road forks, follow the road south -west (right) to the summer trailhead of the Cliff Creek trail. A wood USFS trail sign is a good indicator of the summer trailhead. This next section of trail will likely be untracked due to its distance from the winter trailhead, as well as not likely used by snowmobiles. The trail follows Cliff Creek south to Cliff Creek Falls (6 miles further in the canyon). We only did 3 miles in, then turned around. The terrain is such that you follow the flat creek bed at times, then make shallow traverses across the bottom of the south facing slopes on the north side of the creek.

As the canyon narrows, avalanche risk may increase due to exposure from the slopes above. Be certain to check snowpack conditions, and take preventative precautions. Check JHavalanche.org and with the USFS.

This section of the Wyoming Range is barely visited in the winter, so you may have the entire valley to yourself.

Return via the same trail, being sure to allow time for this long trail (though you can make it shorter by turning around).

For summer users, the winter trail is actually a forest service dirt road, excellent for gravel and mountain biking. Cliff Creek Falls hiking trail is a pretty, single track, hiking trail that begins where the dirt road ends, approx 9 miles from the highway (not shown on this map).

Other trails in Gros Ventre & Wyoming Ranges