Hermitage Point
10.1mi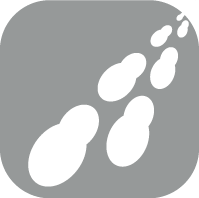 ---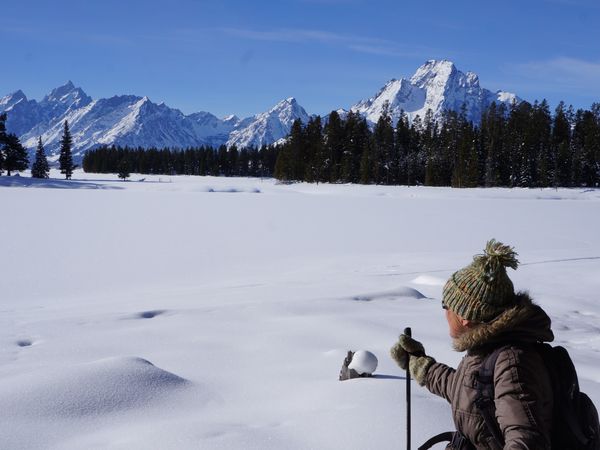 Access via: Colter Bay, GTNP off north HWY 89/191, 10.6 miles north of Moran WY
Fee: $10.00
---
From the Colter Bay parking lot, the trail head begins on the south end, near a winter trail sign. Depending on the number of days since the last snowfall, there may or may not be a cross country ski track heading south across a meadow with sparse trees. Bear right (west) to follow the trail along the shore of Colter Bay ( an arm of Jackson Lake) toward Heron Pond. Views open up across Jackson lake toward Mt Moran, and on a clear day, are absolutely stunning. Distant views south west of the Grand Teton and the Cathedral Range ( Grand Teton, Mt. Owen, and Mt. Tewinot) can be seen.
At approx. 1 1/2 miles, pass frozen, snow-covered heron Pond on your left.

Continue on through mixed forests and meadows in a south-east direction. The trail crosses an intersection marked by a low wooden sign. Bear right to follow the west shore of Half Moon Bay. Continue to the end of Hermitage Point, from which the views are 280 degrees across Jackson Lake to the northern Tetons are extraordinary on a clear day. One can also shorten the outbound portion of the trail by cutting across (east) the Hermitage Point peninsula at mid point as indicated by the junction sign at 3.5 miles.

From the tip of Hermitage Point, the Hermitage Point Trail continues around the east side of the peninsula heading back north east. 3 miles from the end of Hermitage point, the trail begins to follow Third Creek, through woodlands, until the terrain opens up at Swan Lake. If frozen and snowcovered ( mid winter) Swan Lake may be crossed. Always test with ski on by the side to ensure the lake is sufficiently frozen to cross. If in doubt, there are 2 trails which return to Colter Bay parking lot – one on the west on high ground and one to the east , crossing Third Creek before ( south ) the lake. Continue north along the lake edge to the original meadow and parking lot.

Bear spray: remember to bring bear spray in the fall - until late December and again, beginning in mid-March into spring and summer. This area is close to the home of many grizzlies who den up Pilgrim Creek and in the northern part of Grand Teton National Park.

Hermitage Point trail is also a favorite summer hiking trail, along the same route.

Note; this trail may be shortened by simply skiing out to Swan Lake or Heron Pond and returning via the same trail.

Other trails in Grand Teton National Park