2.5 miles
Huckleberry & Pole Cat Creek Hot Springs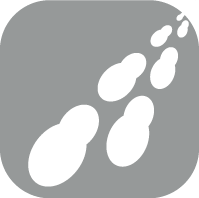 Grand Teton National Park
Fee: $0.00
Access:
NOTE: WATER IS CLOSED TO SOAKING & SWIMMING! From Jackson, drive north on Hwy 89/191 to Moran Junction. Turn left at Moran, pass through Grand Teton Park Entrance (note Park fees apply), and continue west then north on Hwy 191. Park at Flagg Ranch, left at the end of the plowed road. Total 55 miles.
Description:
UPDATED June 2020 - Huckleberry and Pole Cat Creek Hot Springs were previously accessible for hot springs soaking, however, currently, swimming or bathing in thermal pools or streams where water flows entirely from a thermal source is prohibited.

Grand Teton National Park Service announced on Aug 8th, 2016, that high levels of pathogens have been found in Huckleberry and Pole Cat hot springs. "Visitors are encouraged to avoid contact with these waters". Recent water testing indicates elevated levels of E. coli and the presence of N. fowleri.

This means the upper and lower pools at Huckleberry, as well as the 2 small pools 300 yards away at Pole Cat Creek hot spring are closed to soaking. Soaking is not allowed until the water mixes with a cold water source. Even there, caution should be used.

This regulation is in effect because the unique natural communities associated with thermal areas exist beyond the thermal source features themselves. This is an important point as visitors often dam the runoff channels to create pools (as in the case of the "Polecat Hot Springs") which can damage the travertine and sinter crusts as well as the rare and scientifically valuable microbes and plants that call these places home ( source GTNP -1 FEB 16).

While soaking spots are closed, this is still a fun and scenically beautiful excursion for a small group of friends/family, both on XC skis as well as for a scenic hike.

For further reference on the serious level of the microbes potentially found in these hot springs, see:
https://www.tetonconservation.org/blog/2019/8/19/who-nose-whats-in-our-hot-springs

The closure of these areas was put into effect not only for visitor safety but also for the protection of the thermal resources themselves. Hydrothermal features such as Huckleberry Hot Springs are sensitive and vulnerable and are extremely rare on a global scale. The National Park Service takes its responsibility to protect these resources for future generations seriously.

TRAIL DIRECTIONS: Begin skiing along the road north from the parking lot. After a few yards, join the single track path that comes out of the trees on the right. Depending on the traffic, this may be hard enough to be walkable. Continue following the trail northwest (note that there may be several offshoots). Follow the main trail as it veers right to join another where it hits the River. About 20 minutes in, you may see steam rising from various hot spring sources. As you approach the springs, be aware of several holes to cross and one significant creek with a narrow plank to cross.

Pole Cat Creek pools (2 small pools near Pole Cat Creek) are further to the southwest of the Huckleberry pools, with a lovely open vista across the creek west overlooking meadows and the distant forested plateau.

On the return, remember to veer left away from the River at the main junction. And as always , "leave no trace" to preserve these beautiful places for others to enjoy.

Note that in late fall (Nov & Dec) or early spring (late March-April) all through summer, bears may be in the area and not quite entered into hibernation (fall) or just emerging (spring). If you visit this area in summer or these fringe seasons, always travel in a group (4 minimum recommended) and carry bear spray.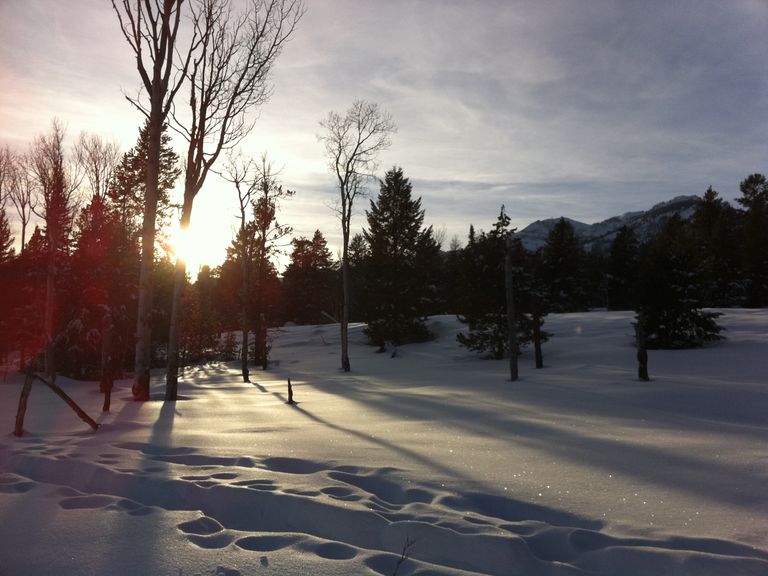 Elevation gain: 55m
Nearby trails: