Hunter Ranch trail
6.0mi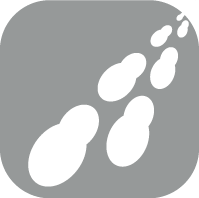 ---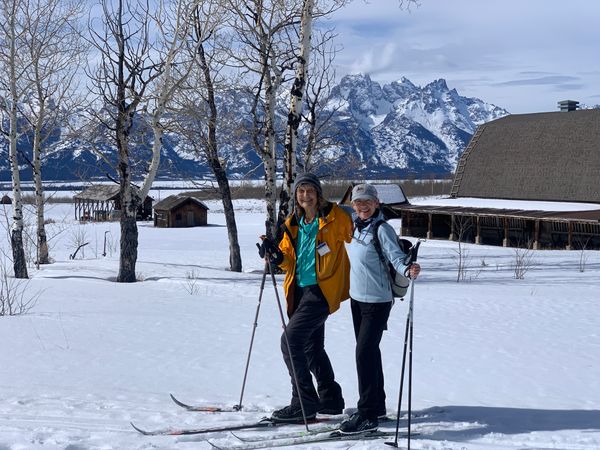 Access via: Drive north from Jackson on Hwy 89N to Gros Ventre Junction, turn right to Kelly. Drive past Kelly north 3.8 miles to the top of the Antelope Flat rd (closed in winter). Park on the right (east) side of the road in the pulloff. Consider carpooling as there is limited parking.
Fee: $0.00 - donations appreciated
---
Hunter Ranch trail is a skier track (and not a groomed trail) with spectacular views of the central Teton range on a clear day. The trail is an easy classic cross-country ski in open country on the east side of Grand Teton National Park, that passes through a historic ranch, then up the plateau into aspen forests into the gentle flanks of the Gros Ventre mountains.

There may be an existing skier track or you may be breaking your own trail, depending on how longer after snowfall or wind. This is a perfect, easy backcountry Nordic ski trail for those interesting in getting off the groomed trails. Classic cross country skis and even the wider BC classics are needed. This can often be a nice spring ski in March, as long as snow persists.

Start of the east side of the Kelly-Antelope Flats road, and ski due east (away from the Tetons, toward the Gros Ventre mountains). Ski along the ranch access road for approx 1 1/2 miles until you reach the barns and various small ranch buildings. The trail winds to the left (north) above the large barn, then continues northeast up a gently rise into a drainage. Continue up the gentle slope for 1 mile until you reach an olde small dam on the left. Continue to climb up the gulley heading east/northeast.

The terrain is largely open with scattered small aspen groves so we chose to follow the lowest grade to ski up easily. You can turn around at any time, or continue uphill for another mile to the low summit of one of the hills for a stunning view of the Tetons. Some 5 miles below is the historic Mouton barn, set in lower Antelope Flats.

Bring water, snacks or lunch, a warm layer, sunscreen to enjoy the outing, and be ready in case the weather changes.
Return via the same route or make a small loop. Use the Hunter Ranch barn as a landmark to return to the ranch road skier track and starting point.
Other trails in Grand Teton National Park