Grand Targhee Nordic & Fat Bike Trails
8.8mi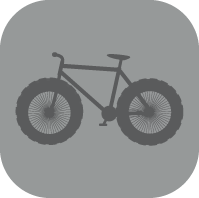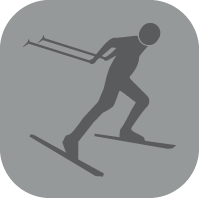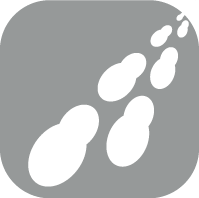 ---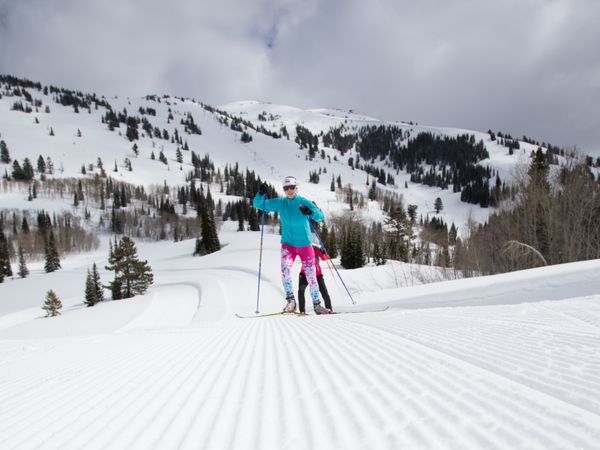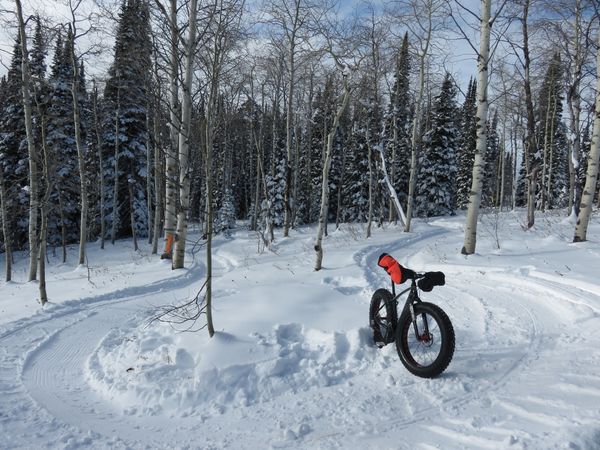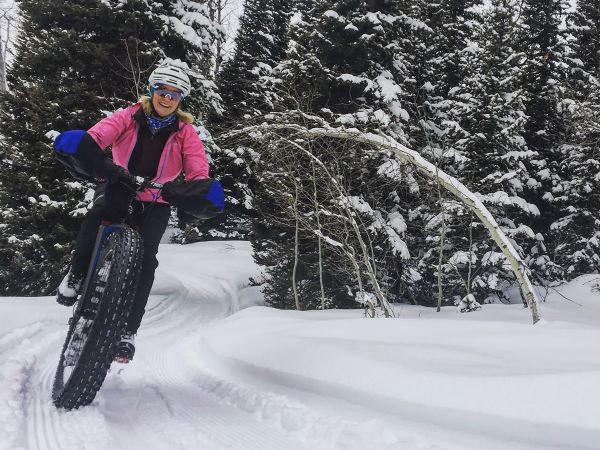 Access via: From Jackson, take Hwy 22 west over Teton Pass to Victor ID. Drive north on ID Hwy 33 north to Driggs. Turn right at Ski Hill Rd, and follow this for approx 10 miles to Grand Targhee Resort base parking lot. Parking is not guaranteed - check here: https://www.grandtarghee.com/parking-travel-report/
Fee: $20.00
---
Grand Targhee's Nordic trails are comprised of 4 loops: The Hamster Loop (near the resort base), Snowdrift, Rick's Basin, and Quakie Ridge, the last 3 connected in a sequence. These offer from beginner to intermediate to advanced classic and skate groomed skiing with rolling hills and plenty of variety and exercise.
Nordic and Fat Bike Trail Fees: $20 Adults ; $15 Senior (65+) ; $10 Junior (6-12) -Buy at GTR Activity Center or ticket window - Nordic Season Pass $200 (buy online)

The Grand Targhee Nordic trails are all snowshoe and snowbike (fat-bike) friendly, with the request that snowshoers stay on the side of the trail. Dogs are not allowed. Fat Bikers are asked not to ride when the snow is too soft or if their tires are not sufficiently inflated.

Grooming days are Tuesday, Thursday, Saturday, Sunday (unless too much snowfall prevents grooming that day). Check GrandTarghee.com for trail reports.

Start at the Grand Targhee Ski and Snowboard school hut. (You can leave your boots there sometimes and pay the $20 trail fee there. Nordic day passes may also be purchases at Guest Services or any ticket cabin). Or if you already have a pass, you can park in the lower lot and access the Nordic trails directly, bypassing the Base center.

From the Base area, slide down the bunny hill to #1 junction behind the Shoshone lift and take the Nordic Connector trail (heading north) to the main part of the Nordic trail system. Or if you prefer a warm up closer to the base resort, you can start with the Hamster Loop on the left, then head out on the Connector Loop to the longer trails. Some skiers prefer to add the Hamster Loop at the end.

The Connector trail takes you to Snowdrift Loop, which can be skied either on the way out or the way back. Usually I decide if I want to do it on the way back.
Rick's Basin is the 2nd (middle) loop of the 3: usually we take the shorter section to junction #5 and the longer section back once you've completed Quakie Ridge. However you like to do it, we get to Junction #5 and go clockwise up and around Quakie Ridge Loop, so take a LEFT at junction 5. Meaning we go immediately UP the steep hill and then wind down more gradually on the north end. That way your worst slog, though steep, is shorter and you have more fun on the way back. At the very top of Quakie Ridge, if it is a clear day, you can see forever to the west.

Each trail junction is well marked. The option to ski each of the loops in either direction adds variety. Snowdrift and Rick's Basin Loops are rated intermediate, Quakie Ridge is rated "advanced". Grooming quality is excellent.

Check out the Events calendar before you go, as Targhee hosts a number of ski and snow-bike events, at which time the trail may not be open to recreational skiers and snowshoers.

SNOW BIKE RULES OF THE TRAIL -Grand Targhee
-Bikes – Should yield right away at all intersections
-Snow bike lane – Ride to left of classic track/yield to all skiers. Stay to right side of trail around corners and for oncoming skiers
-Snow bike riders – Should let track set–up until 10:00am on morning in which the track is groomed
Ride Rick's Basin and Quakie loops counterclockwise only(best direction for hills)
-Trail passes are mandatory
-Trails – Do not ride in soft conditions. Hard packed conditions on trails with 2″new snow is ok, more than 2″ (you can't climb or descend very well). In a snow cycle 12″ or more with freshly groomed trails can be too soft. If you leave a rut, it's too soft
-Snow bikes only on trails, tires must be 3.7″ or bigger
-Snow bike riding – Only on designated Nordic or fat bike single-track trails at Grand Targhee Resort
-Fat bike trails will close when fresh snowfall exceeds 3".

Summer Hiking:
You may hike these trails, however, please be aware these are also popular mountain biking trails, so be alert, and step aside when bikes come past..
Other trails in Teton Valley