---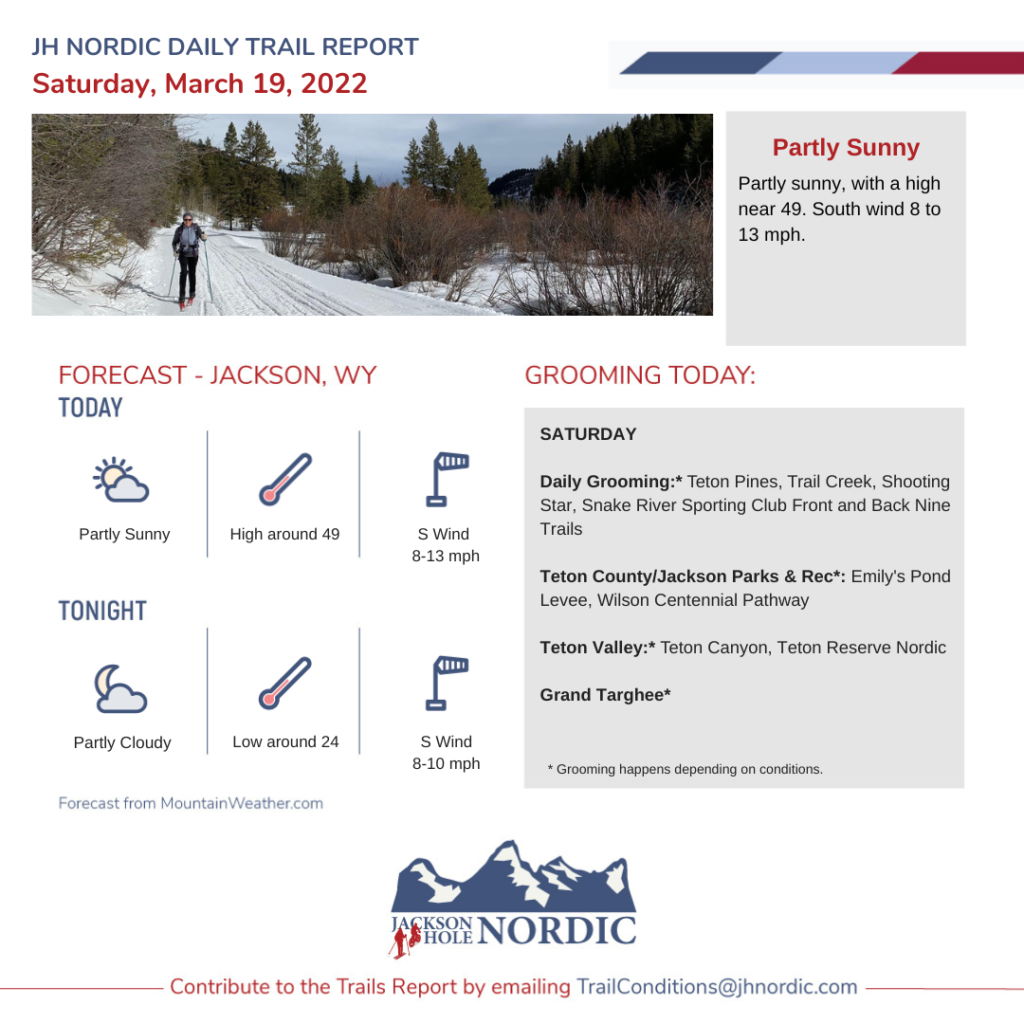 ---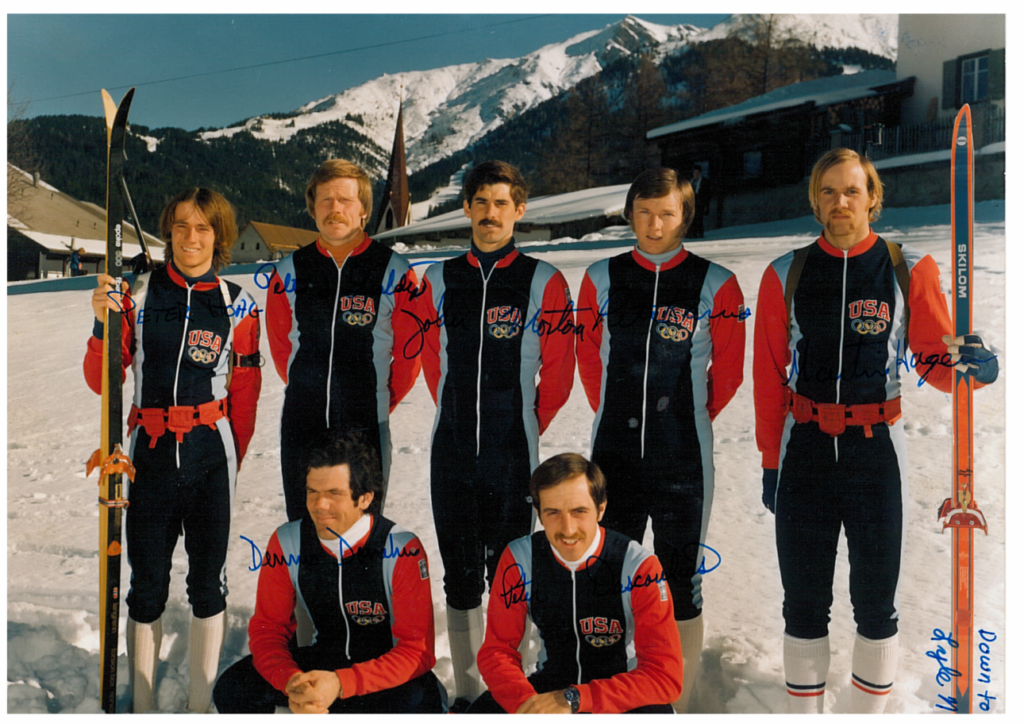 This profile highlights two former JH Ski and Snowboard Club student-athletes, coaches, Hall of Famers, Nordic Biathlon Olympians. Read their stories in their own words. Also included in the blog is a video link where you can learn more about Martin and Pete in conversations with the Jackson Hole community at the JH Historical Society and Museum's Beer and Banter night.
---
Hole Hiking Experience Nature Update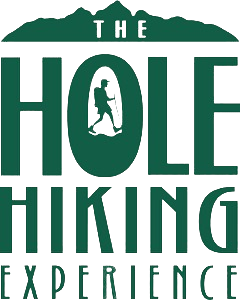 Irrespective of hour or season, whether viewed on a clear day or stormy, the Tetons are so surpassingly beautiful that one is likely to gaze silently upon them, conscious of the futility of speech…True appreciation of landscape comes only when one is alive to both its beauty and its meaning. It is encouraging to observe the increasing awareness of this fact on the part of present-day travelers to the national parks.
-Fritiof Fryxell, first ranger-naturalist Grand Teton National Park, The Tetons, 1938
How true! How easy it is to take for granted that spectacular view! A special thank you to Mt. Fryxell – whose book on the Tetons is one of my all-time favorites – for reminding us to be alive to the beauty and meaning of our surroundings. Skiing across Bradley Lake last week, it was easy to be alone with my thoughts and tuned to my surroundings. Alone, except for a host of animals whose prints are more beautiful evidence of the joy of the mountains.
Despite our warming temperatures, there is still a lot of beautiful snowy terrain to explore – on both sides of the Tetons! And this is my favorite time to bring along my Animal Tracks books to match those snowy crusty tracks with their critters.
Hole Hiking Experience Nature Update provided by Karen Daubert, Friends of the Bridger-Teton
Hole Hiking Experience | www.holehike.com | 307.690.4453
---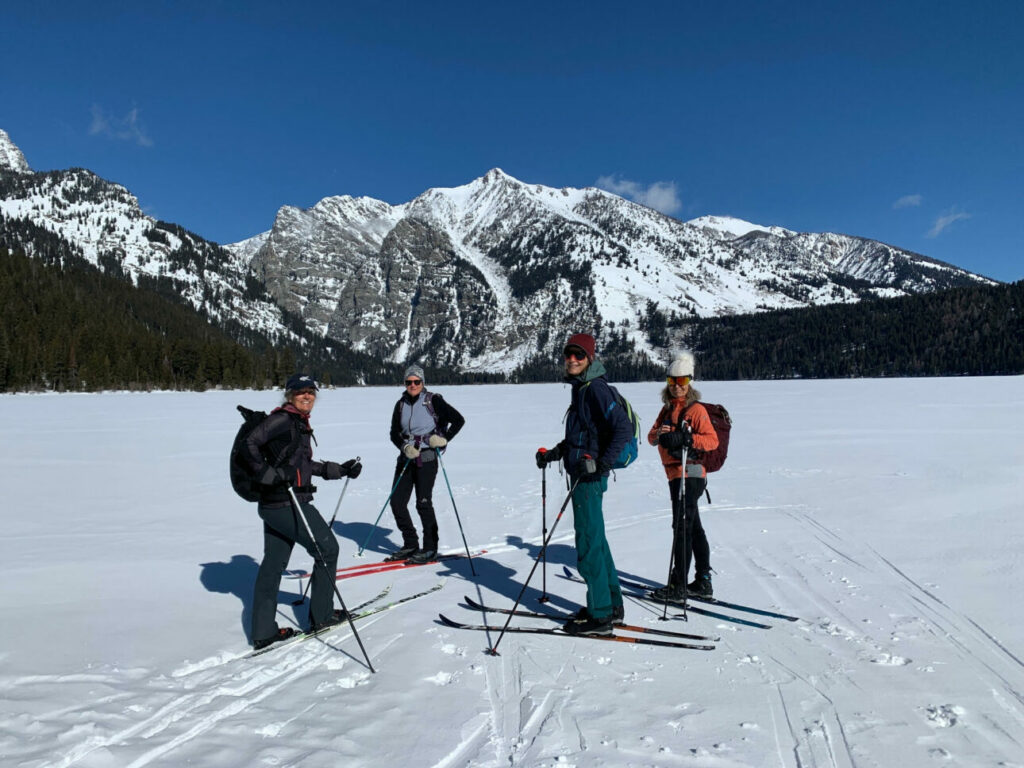 On a cloudy Thursday, five of us decided that the short ski to Phelps Lake and back would be the perfect destination. Imagine our wonder when the clouds disappeared, the Tetons came into view and the sun shown so brightly that it felt like sparks on the icy lake surface! We saw only one other snowshoer on our glorious morning ski. And for those who love crust skiing, the conditions appeared to be perfect. Photos and words submitted by: Karen D.
---
Ask JH Nordic: Spring Skiing Advice
I found your awesome website with lots of helpful information. We are coming to Jackson Hole this weekend (3/19) and wondering about a recommendation best place for average classic skiers to ski. We are debating on bringing our x-country skis from MN since it looks like snow may be spotty. If we are going to ski once or twice for half day in next 4-5 days, can we find rentals for a couple outings? Any advice greatly appreciated! Thanks, Steve
Hi Steve,
Yes, there is still good snow for cross country skiing in both Jackson Hole and Teton Valley, even while grooming is coming to an end in several locations. Check out the Nordic Daily Trail Report online at: jhnordic.com/trail-reports for the most up-to-date grooming reports.
There are xc ski rentals available at Skinny Skis in Jackson, Teton Pines Nordic this weekend, and other locations. See JHNordic.com/resources/ for more info and contacts. Enjoy your visit! Best, JHNordic
---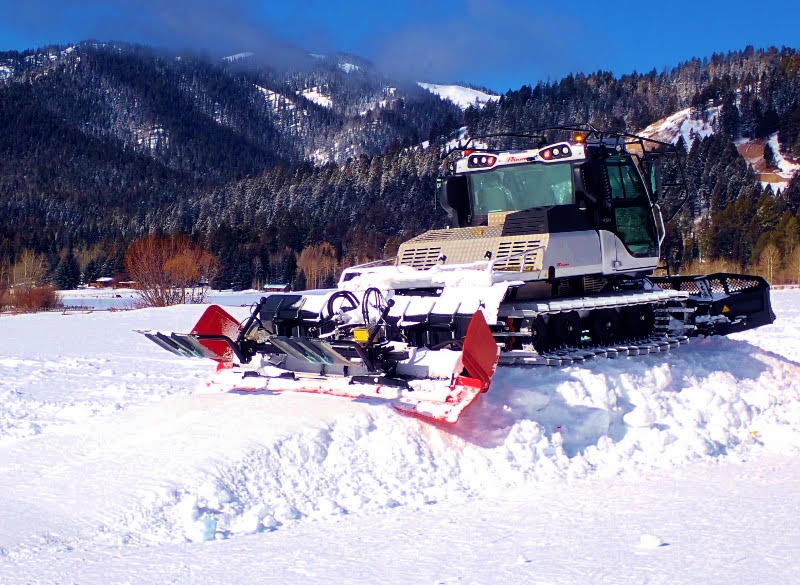 Grooming Daily
Last Update: 3/18
Last JHSC Practice Day!
For the hundreds of youth enrolled in the JHSC Nordic programs, Friday was the final day of the 2021-2022 season. It sounds like the Juniors, Prep, and Comp skiers will be around a bit today, getting one last official ski of the season and clearing out all their gear for the summer. Never fear, grooming will continue for some time to come.
Friday morning at Trail Creek we actually received a bit of snow, approaching an inch in the higher elevations. The Husky was out making the rounds once again today with all in all pretty favorable results. The Nordic X course did receive its final grooming of the year, double passes with fresh classic tracks were made through most of the fields, with a single mostly skate pass on the rest of the trails. Thursday's classic tracks were still pretty much pristine with a fresh coating of snow.
In the weeks ahead the grooming schedule will probably get a bit variable with some evening grooming and possibly skipping a day here or there, keep tuned to the grooming report for the latest information. The next grooming is currently scheduled for Saturday morning.
Groomer's choice for today is Armin's.
---
Grooming Monday-Saturday
Last Update: 3/18
Cache creek and May park are groomed and in surprisingly good shape. Game creek was be done around 11:00 Friday. Three creek pathway will no longer be groomed this season.
Most trails are still holding up decently except three creek pathway and the school fields, so they will no longer be groomed this season. I am hoping to groom through next week on stilson, the levee, game creek, cache creek, and Wayne May Park but it all depends on how they hold up with the warm weather that is forecasted for next week.
Saturday Grooming Schedule: Emily's Pond Levee, Wilson Centennial Pathway
---
Last Update: 3/13
I did a pass on all the Cache Creek trails this evening. Things are holding up well but as the temps get above freezing try to avoid using the trails in the late afternoon.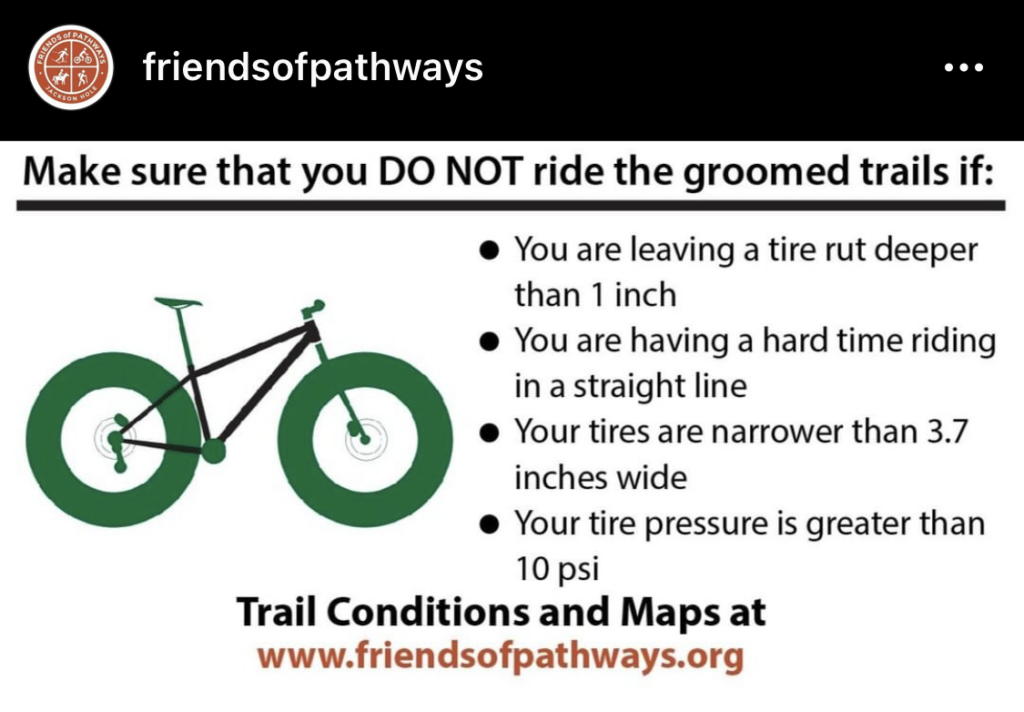 Grooming by Friends of Pathways.
---
Grooming Daily
Last Update: 3/18
Come out and enjoy our final weekend of the 21-22 ski season. We've had incredible conditions all winter and our track should still ski great this weekend.
We have a sale rack full of clothing, a shop full of accessories/clothing/etc and we have skis available if you'd like to get stocked up for spring skiing. Our hours are 9-4pm daily. Sunday March 20 is our closing day. Thanks for a great season!!
Please call us in advance to book lessons at: (307) 733-1733. You do not need a reservation for skiing and we do not take reservations for rentals. Please contact us in advance to check availability for off-site rentals. We have a full tuning shop so drop off your skis for a wax done by our great wax techs! Visit our website for pricing and other information: www.tetonpinesnordiccenter.com
---
Grooming Daily
Last Update: 3/16
All trails and the sled hill were groomed this morning as flurries continue to fall. Trails are holding up well throughout the course. Expect cloudy weather and enjoyable skiing today with the sun possibly making an appearance later in the afternoon. Mostly sunny and warm temperatures tomorrow will make for a spring day out on the track. Cloudier skies on Saturday and a chance of snow on Sunday will round out the weekend. Enjoy!
TRAIL STATUS
YELLOW LOOP OPEN
SLED HILL GROOMED on 3/16 (Grooming will occur as needed)
CLASSIC TRACKS SET, INCONSISTENT DUE TO SPRING PROFILE
SNOWSHOEING OPEN (BLUE LOOP ONLY, STAY ON THE EDGE OF THE TRAIL OR IMMEDIEDATEY NEXT TO TRAIL)
ORANGE LOOP OPEN
WALKING, NOT ALLOWED
---
Daily Nordic grooming for both "Front Nine" (south side) and "Back Nine" (North side) Nordic Trails
Public access to the groomed Nordic trails is $50 per person per day, with no season passes available. Ski rentals are available at the Sports Shop. Guests must check in at the Sports Shop to sign a waiver and make payment before heading out. The daily pass does not allow access to the Restaurant this season. The clinics that are being offered are for members and lodging guests only.

Please call the Sports Shop with any questions you may have at 307-200-3093
---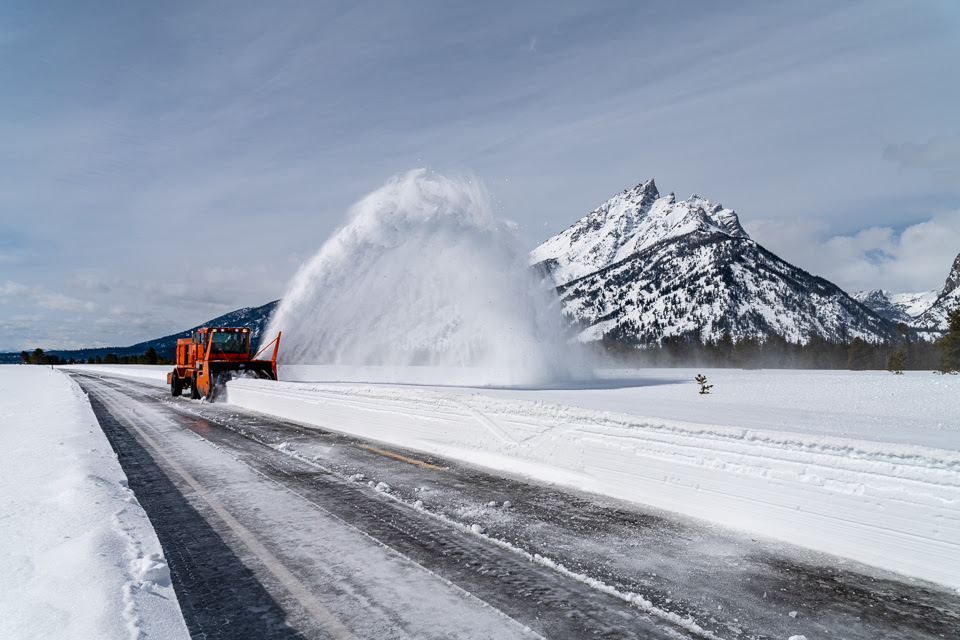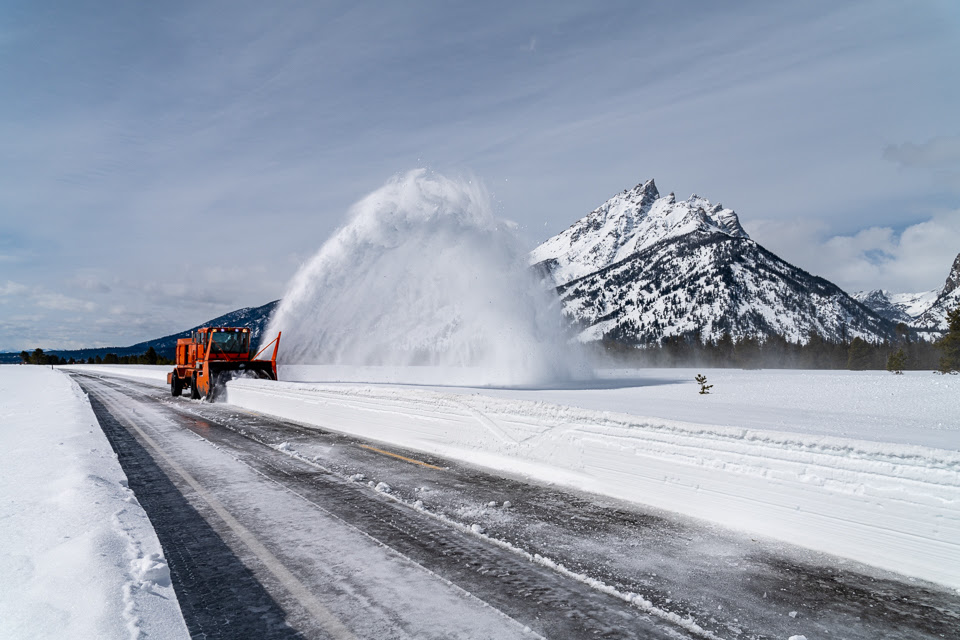 Grooming is finished for the season and plowing operations began 3/14
Grooming is sponsored by the GTNP Foundation and generous donations from our community.
---
Grooming is finished for the season.
Last Update: 3/18
The lodge is closed for the season and grooming has come to an end. Thanks to all who came out and visited the ranch this winter! The lodge and restaurant will be open for summer activities mid-June.
https://www.turpinmeadowranch.com/the-ranch/live-conditions
https://www.turpinmeadowranch.com | 307.543.2000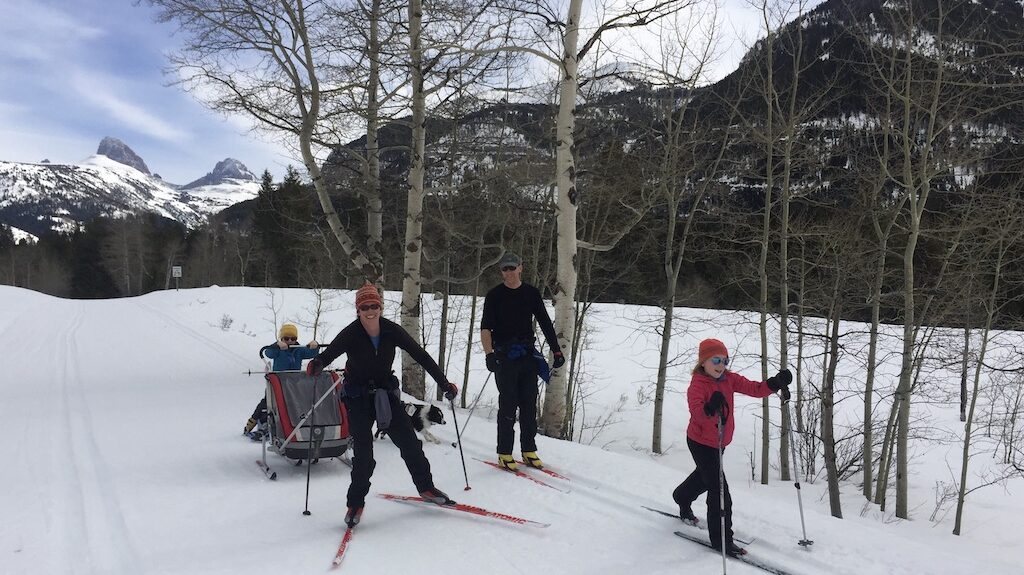 Trail Etiquette: Please keep your dogs leashed in the parking lot and be sure to clean up after them!
---
Grooming Schedule: Tuesday, Thursday, Saturday & Sunday
Last Updated: 3/17
Cross Country 15k: XC OPEN
Fat Bike Trails : Closed
Snowshoe Trails: Open
Targhee's Nordic trails are groomed Tuesdays, Thursdays & Sat/Sundays. Fat bike/snowshoe trails are groomed regularly but not on a set schedule – the groomer usually waits until after a storm cycle to groom the single track.
Trail day passes are $20 this winter.
Remember, singletracks will be closed when there is more than 3 inches of snow in a 24 hour period.
---
Grooming Schedule: Tuesday, Thursday, & Sunday
Last Updated: 3/17
Skate: Set | Classic: Set
Welcome back Randy! The track was groomed Wednesday evening. Skate looks to be great and only marginal for classic.
Please do not park in the library parking lot. Please be sure to keep your dogs on a leash and to clean up after them.
---
Grooming Schedule: Monday, Wednesday & Friday
Last Updated: 3/16
Skate: Set | Classic: Not Set
Pulled the drag around all 3 loops. It's all in pretty good shape really considering the temperatures. No way to set a classic track however. Enjoy! May not be much left, starting to see dirt on south facing slopes.
---
Grooming Schedule: Monday, Wednesday & Friday
Last Updated: 3/16
Skate: Set | Classic: Set
Rolled out the new snow Wednesday night. Made a few extra passes to smooth out the waves. The perfectionist in me doesn't like it but over all both the classic track and the skating should be pretty damn nice! Get out there and enjoy as the forecast next week looks like this might be it?…keeping the dream alive! Walking single track was also packed down and groomed, watch for old post hole marks!
---
Grooming Schedule: Monday, Wednesday, Friday & Saturday
Last Updated: 3/18
Skate: Set | Classic: Set
Couple of inches of snow this morning allowed both skate and classic tracks to groom nicely.
---
Grooming Schedule: Tuesday, Friday & Sunday
Last Updated: 3/18
Skate: Set | Classic: Set
Yeti and Campground both shaped up pretty well. Set the classic track on All of Yeti and the campground part of the campground loop. The trails are a bit rough near the trail head but should ski well up in the trees. Have fun!
No dogs December 1 – April 15.
---
Grooming Schedule: Monday, Thursday & Saturday
Last Updated: 3/17
Skate: Set | Classic: Not Set
Groomed skate lane this morning; came out well. Unable to groom classic track; surface under the 2″ of yesterday snow was rock hard.
No dogs allowed.
---
Southern Valley Singletrack
Grooming Schedule: As needed
Last Updated: 3/14
Singletrack: Set
Happy hour, Hill benders and Nemo were all groomed after the last storm cycle March 7th & 8th. Trails are still in decent shape and mostly rider packed. Enjoy the ride.
Happy Hour (aka Mike Harris to ID/WY state line)
No dogs December 1 – April 15.
---
Grooming Schedule: As needed
Last Updated: 3/16

Groomed to Pinnacle TH only.
---
Grooming Schedule: As needed
Last Updated: 3/16

Grooming is done for the 21/22 season.
---
Grooming Schedule: As needed
Last Updated: 3/17

Groomed 3/17.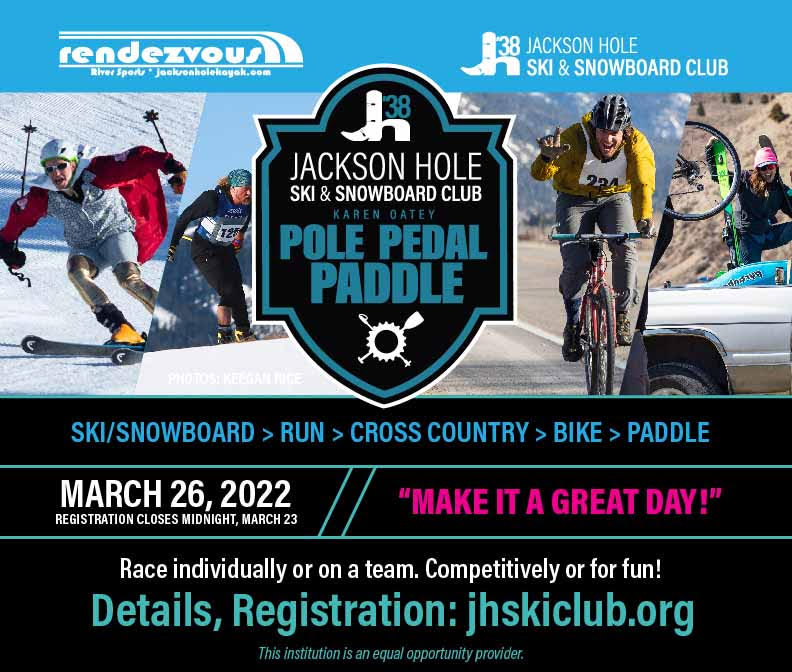 Registration is now OPEN for JHSC's Rendezvous River Sports Karen Oatey Pole Pedal Paddle on March 26th. Since 1975 the "PPP" has served as the annual kickoff to spring in Jackson Hole with a five-leg race that includes:
Ski/snowboard alpine race at Jackson Hole Mountain Resort
Running leg from Teton Village to Shooting Star
Cross country ski leg at Shooting Star Nordic track
Cycling leg from Shooting Star to Von Gontard's Landing at South Park Bridge
Paddling leg on the Snake River to Astoria boat ramp
Competitors are invited to race individually or on a team and competitively or for fun. Either way, costumes are highly encouraged! The PPP will conclude with a large community celebration at Astoria Hot Springs Park open to the public*.
Registration closes at midnight on Wednesday, March 23rd Details and registration HERE.
*Please no dogs at any leg of the PPP and if you plan to soak at Astoria, reservations are required.
---
---
We'd love to hear about your outdoor adventures, what your doing to stay healthy, safe, respectful of community health guidelines – send pictures or post on FB and Insta – #JHNordic