5.4 miles
Rammell Mountain Road trail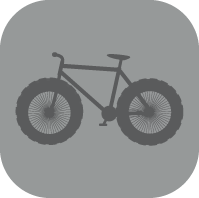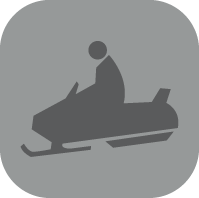 Teton Valley
Fee: $0.00
Access:
Located 11.7 miles north of Driggs ID (44.4 miles from Jackson). Once over Teton Pass, Drive north from Victor to Driggs on ID Hwy 33. Turn right onto N 500 W 4.4 mi Turn left onto W 10000 N 0.3 mi Turn right onto Rammell Mountain Rd- continue 1.3 mile to small parking area, at trailhead.
Description:
Rammell Mountain Road trail is a Caribou-Targhee US Forest service dirt road trail (nbr 267), groomed usually once a week in winter by the USFS team. Most of the time, it is a skier-track with snowmobile track as the set base. Located 11.7 miles north of Driggs, on the west, wooded slope of the northern Tetons, this trail sees very little use in the winter.

The trail follows a forested ridge that progressively rises from the valley to a summer trailhead at Indian Meadows, should you have time, energy, desire to ski in the full distance.

This GPS track covers the first 2.5 miles up from the trailhead, to where the ridge flattens out from the initial mile of steady uphill. Set mainly in dense forest, the occasional break in the trees provides a striking view of the Grand Teton and Grand Targhee Ski resort (Fred's Mountain) to the south-east.

The trail is an out-and-back route, so you can make this short or as long as 10 miles. In the summer, Rammell Mountain Road is a nice gravel /mountain bike ride that connects with Pinochle Road for a good loop trail.
Check the JHNordic Trail Report for grooming updates (or TVTAP.org, our source) for the latest grooming date. Be prepared for the sustained uphill climb to begin, then a quiet tour into wilderness.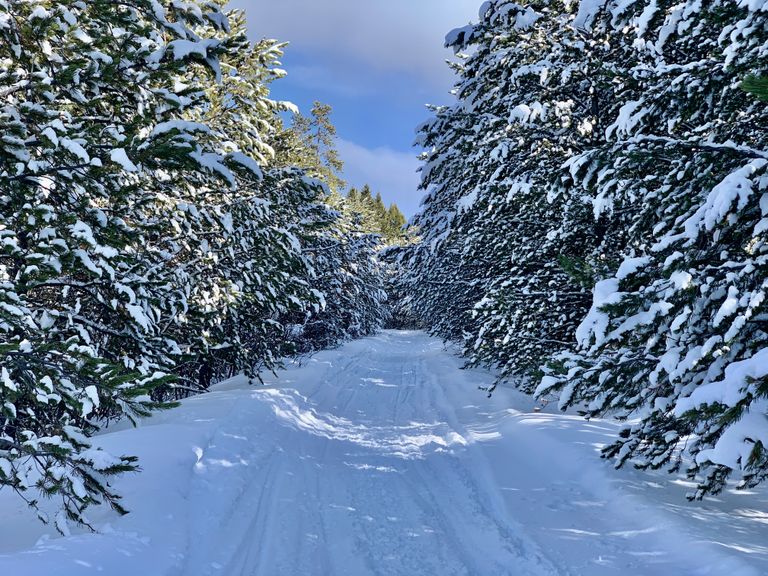 Elevation gain: 189m
Nearby trails: