Pole Canyon
5.1mi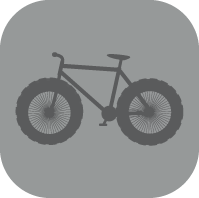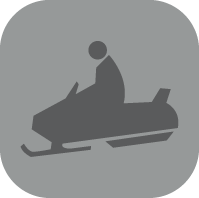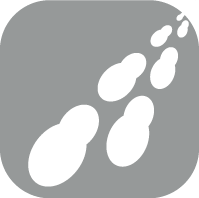 ---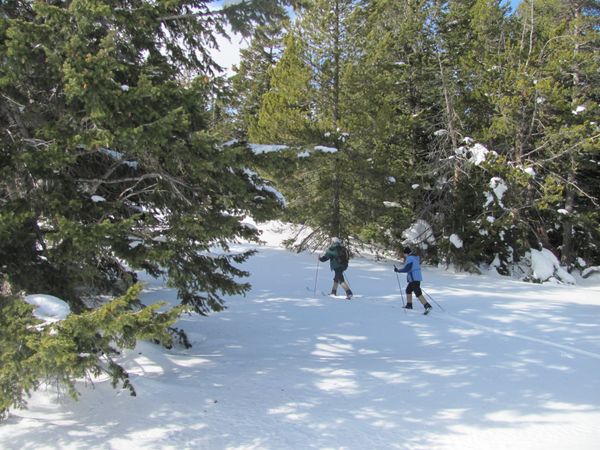 Access via: From ID Hwy 31 (1/3 mile west of Victor ID), turn south onto S 1000 W (Pole Canyon Rd/ 238 Rd.). Drive south approximately 2 1/2 miles. Park at the end of the road.
Fee: $0.00
---
The Pole Canyon ski trail offers a ski lovely ski along a creek in the spruce-fir forest of the Palisade Mts. On the weekends the canyon is well traveled by snowmobiles, and sometimes by skiers and snowbikers.
The trail is an "out-and-back". The further up canyon you go the steeper the terrain, thus it is perfect for those who'd like to choose their own steepness adventure.
Park at the end of S 1000 W (Pole Canyon Rd/ 238 Rd.). Follow the summer gravel road to the southeast (left) and then at the summer trailhead sign continue up canyon following trail "014". The trail gains in steepness after the third creek crossing. A common turn around for both snowmobilers and skiers is at the large dead tree about 1.6 miles up the creek just under 7200 ft. in elevation.
If the snow conditions are good, skiing up to the pass is a great challenge and the views are worth it.

Summer Hike: follow the same trail. Connects further up the mountain to other summer trails.

Other trails in Teton Valley