Mike Harris CampGround to ID/WY Stateline
4.0mi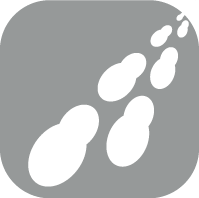 ---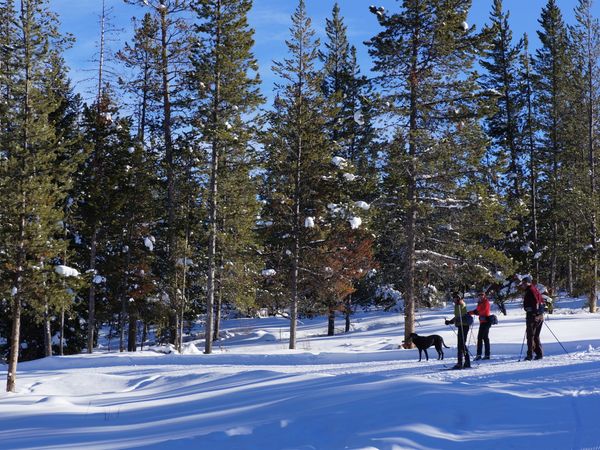 Access via: 4 miles east of Victor ID, off ID Hwy 33 (. west of Teton Pass, on ID Hwy continuation of WY Hwy 22. Park at the access point to Mike Harris Campground, the junction of Harris and Trail Creeks. Depending on winter plowing conditions, you may need to park on the plowed pullout along the side of HWY
Fee: $0.00
---
The Mike Harris to WY/ID state line ski trail offers a picturesque ski through spruce-fir forest along Trail Creek. It is not common to see people, unless travelling on the weekend. The trail is made by skier and/or snowshoer, and at times, you may be making your own ski track. Typically, this route is not travelled by snowmobile.
The trail can be skied as an "out-and-back", and can be connected to "Rush Hour" (summertime mtn. bike trail) if you cross the highway at WY22 /ID 33 state line parking lot.

Begin on the summer gravel campground road, cross Harris Creek to the south and travel southeast along Trail Creek. At the bend in the campground road (mile 0.3) continue southeast along Trail Creek following a marked summer trail (an old forest 2-track). About 1.25 miles in the trail starts to climb at a moderate rate up an unnamed side drainage. The max. gradient is 10% lasting only about 15 yards. Just before the descent to the state line parking lot (about mile 1.75) you come out onto a ridge and have nice views south towards the flanks of Mt. Oliver.

Other trails in Teton Valley