Alta WY
5.9mi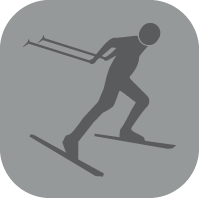 ---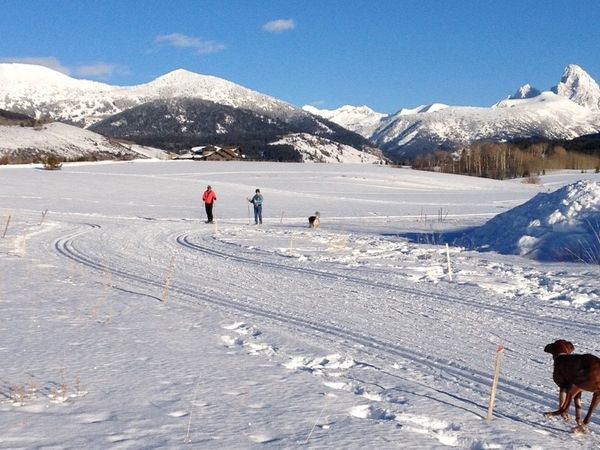 Access via: Alta WY is located on Ski Hill Road, 4.6 miles east of Driggs town center (Hwy ID33). Parking for this trail is located in the lot on the West side of the Episcopal Church in Alta, WY. Please do not park in the small Alta Library lot -reserved for Library customers only.
Fee: $0.00 - donations appreciated
---
The trail begins between the Church and Library buildings. This ski trail meanders through the open rolling farm fields of Alta, WY. There are multiple different loops to explore, and combine with each other to create as long, or short of a ski as you want. If all the loops are skied once you will travel a total of 10 km. There are great views of the Grand Teton and also Grand Targhee Ski Area from most any part of the trail.
This trail offers excellent classic and skate skiing on open rolling hill terrain. Dogs are allowed on the trail, but please keep them under control and within voice command. No fat bikes, walkers or snowshoes, please.

Grooming is maintained by the local non-profit "Teton Valley Trails and Pathways" (aka TVTAP), who rely on your contributions to operate the grooming service. Check our Grooming page for grooming schedule and conditions.
Remember to give generously to TVTAP.org to support both winter and summer trails in Teton Valley.

Other trails in Teton Valley