---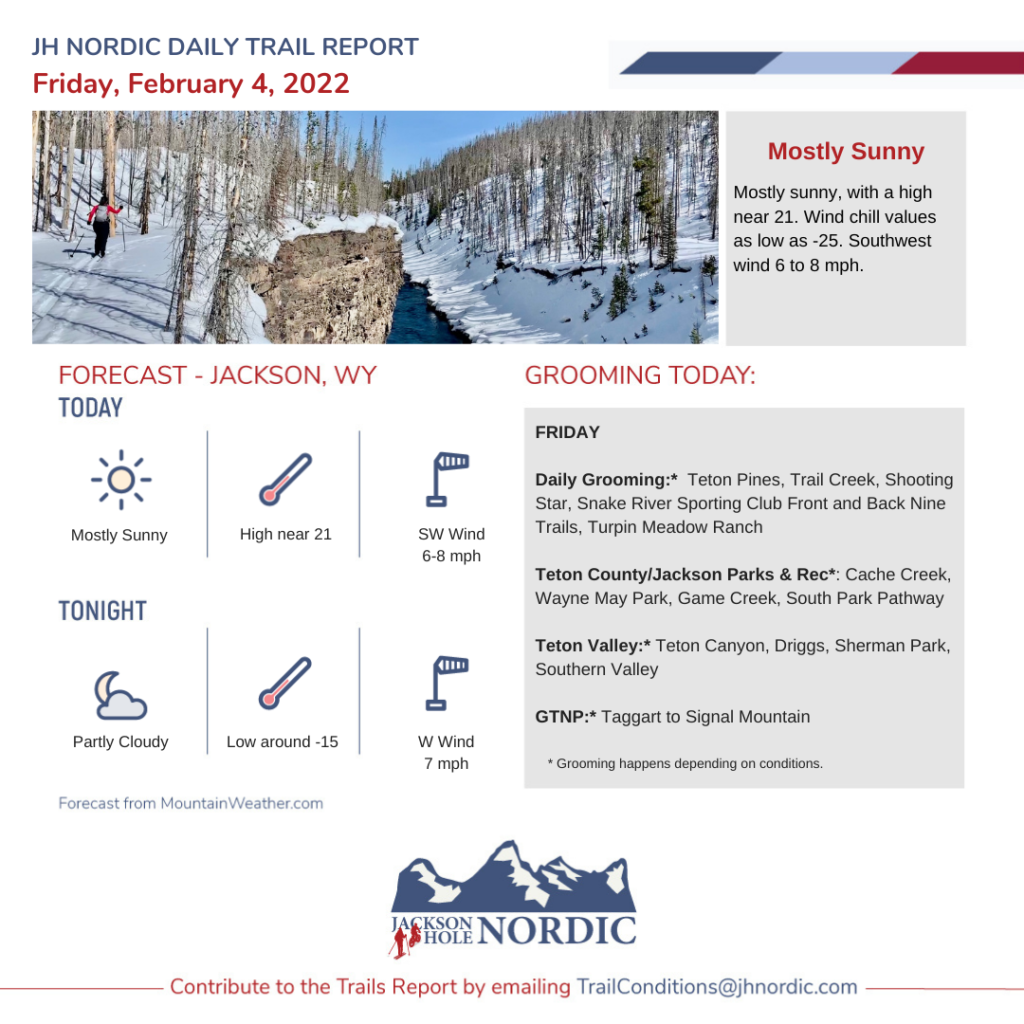 ---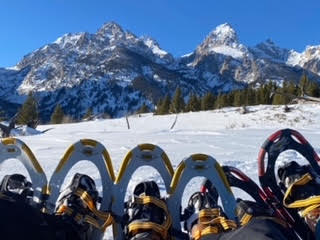 February 3, 2022 Nature Update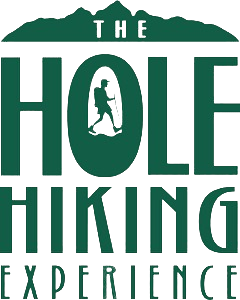 Provided by Cathy Shill founder of The Hole Hiking Experience
https://www.holehike.com/
When we recognize the virtues, the talent, the beauty of Mother Earth, something is born in us, some kind of connection. Love is born. – Thich Nhat Hahn October 11, 1926- January 22, 2022
Frigid week in Jackson Hole. The high pressure continues so the mountains stay warm while the valley remains cold. On January 29, the overnight low reached -19 degrees. A small storm brushed the mountains on Monday with a couple inches of fresh snow but more is needed. Current snowpack is 99% of average. Some possible snow this weekend.
Winter is an active time for canines and could be described as the season for predators. Mating season occurs at this time of the year so young are born in the spring. Lots of food in the winter as prey becomes weak. Canines definitely have an advantage over any plant eater and as deer, moose and elk move closer to town so will predators.
Canines can be seen throughout the valley. Wolves hunt elk and may be seen on the National Elk Refuge. Coyotes and Fox can be seen hunting rodents in the open fields. Stay observant as you travel north into Grand Teton Park and near Jackson Hole Mountain Resort. Lots of wildlife along the Teton Village Road/Highway 390. At 8:30 AM on Tuesday, I saw a collared moose bedded down in the snow and a buck deer stopped traffic to cross the roadway. Stay alert.
Teton Valley, Idaho stays warmer during a temperature inversion. The Idaho valley is larger so cold air does not trapped. Lots of fun canyons to explore on the west side of the Teton Range. Teton Canyon is groomed Monday, Wednesday, Friday and Saturday. For a full grooming schedule check tour Teton Valley Trails and Pathways. https://tvtap.org/grooming/. I went to Darby Canyon last Saturday. It was beautiful, sunny and 28 degrees.
Endless options will this beautiful weather. With the most tour options to offer in the area, we have the trail and tour for you. All of our guides have shared these trails for years and worked with The Hole Hiking Experience for numerous seasons. They are your connection to wonderful places and this amazing ecosystem. Give a call to discuss options or check us out on the web www.holehike.com 307.690.4453
---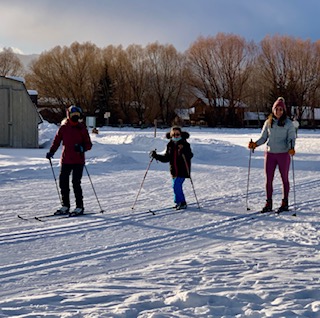 Girls Actively Participating (GAP)! on Nordic Skis
Girls Actively Participating! invited JHNordic's Nancy Leon to introduce Nordic skiing to the girls. These rather enthusiastic and resilient 6th, 7th, and 8th graders were so game for the challenge. They lapped many of us on the School Loop behind Jackson Hole Middle School. You can find this 0.9-mile loop that's family-friendly and easy for all abilities (trail here). Thank you Kendall with Teton Science School for graciously letting us borrow Nordic gear. It was another Nordic adventure!
---
In Case you Missed it!
Watch Beers & Banter: Nordic Skiing in Jackson Hole
Watch the episode and explore Nordic skiing in Jackson Hole – the past, present and future – with Jackson Hole Historical Society & Museum and JH Nordic.

Panelists for the virtual conversation included Pete Karns, Martin Hagen, Phil Leeds, Nancy Leon, and Ali Sehnert. These guest speakers talked about their experiences ranging from competing and winning medals as Nordic skiers to enjoying and actively pursuing the sport in the valley.
---
Jackson Hole Ski & Snowboard Club Announces its Third Class of Inductees into the JHSC Hall of Fame
The Jackson Hole Ski & Snowboard Club (JHSC) is proud to serve over 500 youth athletes in its 83rd season. In 2014, the Club established the JHSC Ski Museum and the JHSC Hall of Fame. The Hall of Fame currently includes 22 members and will continue to induct a new class every four years just before the Winter Olympics. The JHSC Hall of Fame Committee is pleased to announce the induction of seven new members into the class of 2022:
Med and Petie Bennett: Lifelong skiers who competed on the Nordic Masters national circuit for nearly fifteen years, qualifying for the World Masters Championships in Germany in 1985. Their participation in and support of the JHSC Nordic Program is an inspiration to many.
Other inductees include: Scott Bowdler, John Griber, Mike Hammer, Rick Hunt, Tom Johnston, Pam Weiss.
The inductees into the Hall of Fame Class of 2022 will be honored at an induction celebration to be held on June 2, 2022.
The Jackson Hole Ski & Snowboard Club has been building champions in winter sports and in life since 1938. To date, JHSC has produced six Winter Olympians and continues to send athletes to Junior Nationals and Junior Olympics each year. Serving over 500 young athletes annually, the Club's Alpine, Nordic, Freeski, Snowboard, and Backcountry programs bring affordable snowsports and year-round training opportunities to Jackson's local youth.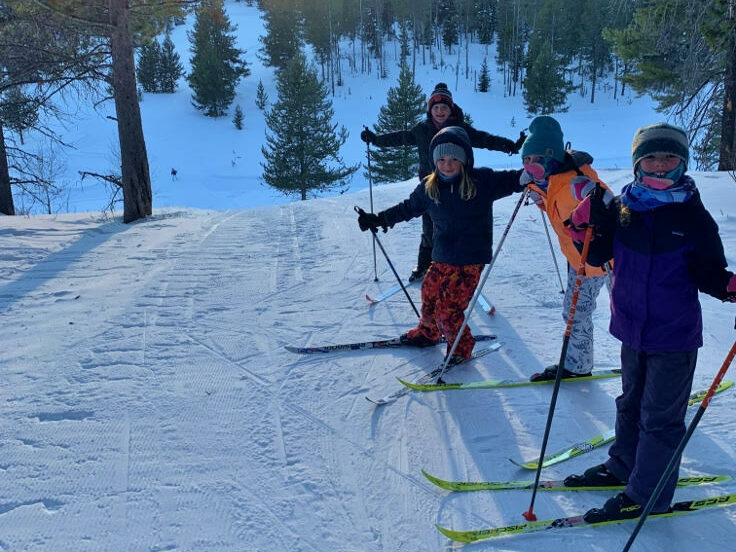 Grooming Daily
Last Update: 2/3
Hard Working Teewinots!
Not only were Coach Libby and crew's Teewinots mastering Faceplant yesterday, they were also out sleuthing yesterday's canid encounter. Their research indicated that the canid that was briefly spotted harassing an elk yesterday in the Outward Bound area was most probably simply a quite feisty coyote. Thanks Teewinots for checking out one of the many amazing things that happen at Trail Creek.
Speaking of amazing things, if you made it out yesterday and were able to observe or ski the trial sprint classic run of the upcoming Junior National Qualifier that was quite incredible as well. The word is that volunteers for the upcoming race would be appreciated, if you are interested you can find opportunities on this JHSC volunteer page. Look for full on race grooming to begin next Thursday, one week from today.
The Husky had no problem firing off into a subzero start for the day, pretty much wiping the close field into the standard configuration for now. Most every trail received grooming today with a little extra preference being given to resetting classic tracks (skate/classic grooming) in the woods as opposed to skate only passes. Temps have warmed somewhat and with the right clothing you will be able to find lots of great skiing today.
Groomer's choice for today is Armin's.
---
Grooming Monday-Saturday
Last Update: 2/2
Cache creek and May park are groomed and in decent shape. Game Creek will be done around 11:00.
Friday Grooming Schedule: Cache Creek, Wayne May Park, Game Creek, South Park Pathway
---
Last Update: 1/31

I ran a drag over the trails in Cache tonight to smooth out the new snow into ruts and footprints. Things are still nice and firm up there.
Grooming by Friends of Pathways.
---
Grooming Daily
Last Update: 1/23
Our trails continue to be in incredible shape with this awesome weather we've recently had! The cold temps and clear skies are great for the track. We groom 13km+ daily for both skate and classic with our new snowcat.
Our trails and shop are fully open to the public 9am-4pm daily. Day passes, 10 punch cards, and season passes are available at the shop.
Please call us in advance to book lessons at: (307) 733-1733. You do not need a reservation for skiing and we do not take reservations for rentals. Please contact us in advance to check availability for off-site rentals.
We still have a great selection of skate skis, a few classic track and BC skis, boots, jackets, pants, gloves, and hats. We also have a good selection of used skate gear available. Call or come by to see if we have your sizes! We have a full tuning shop so drop off your skis for a wax done by our great wax techs!
Visit our website for pricing and other information: www.tetonpinesnordiccenter.com
---
Grooming Daily
Last Update: 2/1
All trails and the sled hill have been groomed following yesterday's wind and snow event. Expect to encounter soft spots in the track where drifting occurred. Cold temperatures and sunshine dominate the next few days forecast. The trails should remain in great shape and boast excellent conditions for Nordic skiing.
TRAIL STATUS
YELLOW LOOP OPEN
SLED HILL GROOMED on 2/1 (Grooming will occur as needed)
CLASSIC TRACKS SET
SNOWSHOEING OPEN (BLUE LOOP ONLY, STAY ON THE EDGE OF THE TRAIL OR IMMEDIEDATEY NEXT TO TRAIL)
ORANGE LOOP OPEN
WALKING, NOT ALLOWED
---
Daily Nordic grooming for both "Front Nine" (south side) and "Back Nine" (North side) Nordic Trails
Public access to the groomed Nordic trails is $50 per person per day, with no season passes available. Ski rentals are available at the Sports Shop. Guests must check in at the Sports Shop to sign a waiver and make payment before heading out. The daily pass does not allow access to the Restaurant this season. The clinics that are being offered are for members and lodging guests only.

Please call the Sports Shop with any questions you may have at 307-200-3093
---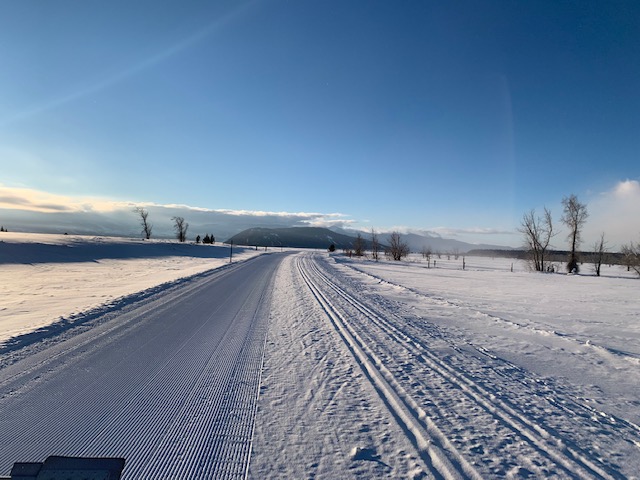 Last Update: 2/1
Taggart to signal 2 lanes – 4 lanes Taggart to south Jenny today
Grooming is sponsored by the GTNP Foundation and generous donations from our community.
---
Grooming Daily
Last Update: 1/31
We are happy to report that we received about 3 inches of new snow. Our groomer will be out in the Pisten Bully early Tuesday morning to make Nordic dreams come true.
Please sign waivers and pay for trail passes online ahead of your visit. Call the front office (307) 543-2000 ahead of your visit for booking equipment rentals and Nordic adventures (lessons and tours).
https://www.turpinmeadowranch.com/the-ranch/live-conditions/
https://www.turpinmeadowranch.com | 307.543.2000
---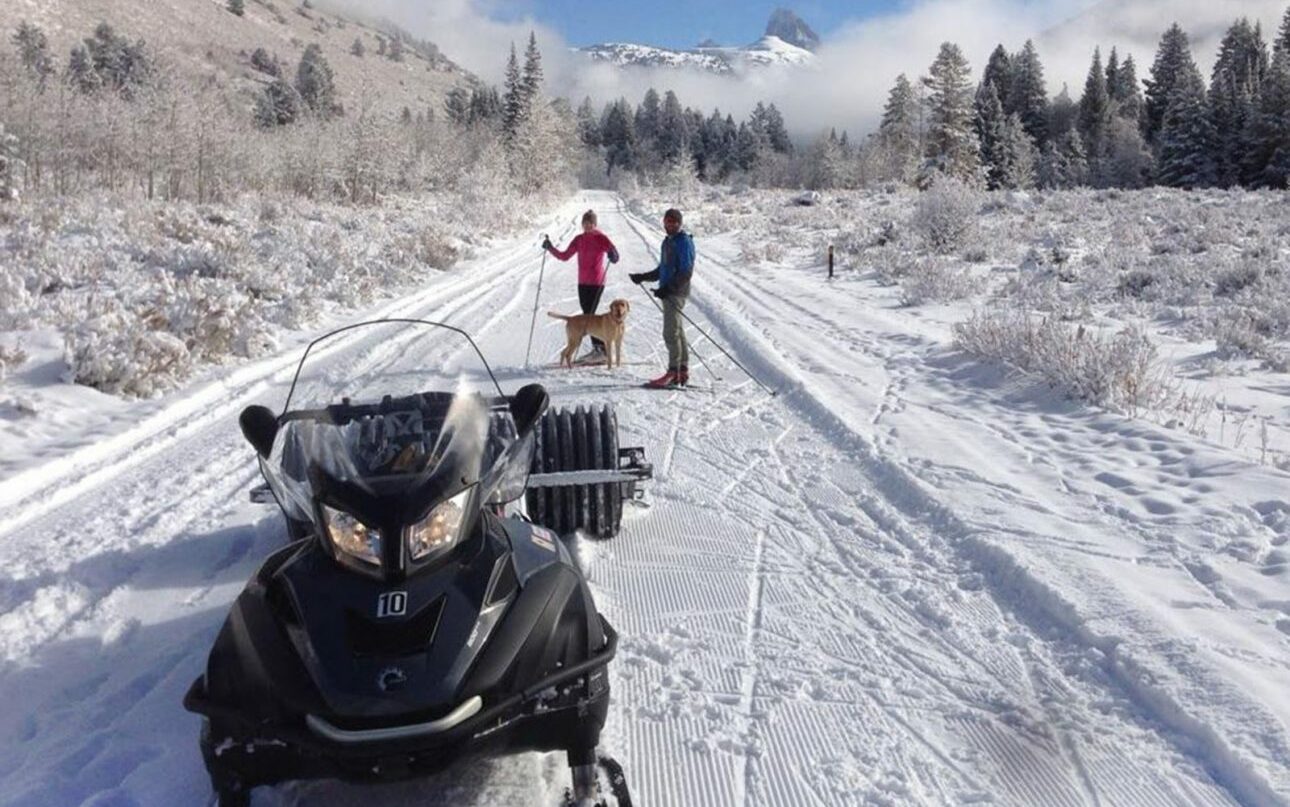 Trail Etiquette: Please keep your dogs leashed in the parking lot and be sure to clean up after them!
---
Grooming Schedule: Tuesday, Thursday, Saturday & Sunday
Last Updated: 2/3

Cross Country 15k: XC OPEN
Fat Bike Trails : Open
Snowshoe Trails: Open
Targhee's Nordic trails are groomed Tuesdays, Thursdays & Sat/Sundays. Fat bike/snowshoe trails are groomed regularly but not on a set schedule – the groomer usually waits until after a storm cycle to groom the single track.
Trail day passes are $20 this winter.
Remember, singletracks will be closed when there is more than 3 inches of snow in a 24 hour period.
---
Grooming Schedule: Tuesday, Thursday, & Sunday
Last Updated: 2/3
Skate: Set | Classic: Set
Dear Santa, Thanks for the sweater and wool socks. I will be wearing all of that and more today. Next year can you please bring me a snowcat with a heated cab and maybe even satellite radio? I'm heading out to groom this morning, starting around 8:30. Please send warm wishes to all the groomers today. Thanks
Please do not park in the library parking lot. Please be sure to keep your dogs on a leash and to clean up after them.
---
Grooming Schedule: Monday, Wednesday & Friday
Last Updated: 2/2
Skate: Set | Classic: Not Set

Skate track is in great shape and very firm. Can't do much with the classic track until we get more snow. The middle track is in the best shape for classic skiing. The rest is hit or miss.
---
Grooming Schedule: Monday, Wednesday & Friday
Last Updated: 2/3
Skate: Set | Classic: Set
Headed out to groom at 6pm.
---
Grooming Schedule: Monday, Wednesday, Friday & Saturday
Last Updated: 2/3
Skate: Set | Classic: Set
Reset the skate track late Thursday afternoon. Classic in good shape, for most part, from Wednesday groom.
---
Grooming Schedule: Tuesday, Friday & Sunday
Last Updated: 2/3
Skate: Not Set | Classic: Not Set
Heading out now. Should be done by 8pm.
No dogs December 1 – April 15.
---
Teton Reserve Nordic
Grooming Schedule: Monday, Thursday & Saturday
Last Updated: 2/2
Skate: Set | Classic: Set
Set skate and classic this afternoon. Mr. Ginzu did a nice job smoothing out the many wind drifts on the course.
No dogs allowed.
---
Southern Valley Singletrack
Grooming Schedule: As needed
Last Updated: 2/2
Singletrack: Set

Groomed Nemo, Grumpy climb and Hillbenders with drag. All other trails in South Valley system are rider packed. Enjoy the ride!
Happy Hour (aka Mike Harris to ID/WY state line)
No dogs December 1 – April 15.
---
Grooming Schedule: As needed
Last Updated: 1/13

Grooming to summer trail head 1/13
---
Grooming Schedule: As needed
Last Updated: 12/15

The USFS is continuing to monitor snow levels on our roads and will close them to wheeled motorized vehicles when there is enough snow to groom.
---
Grooming Schedule: As needed
Last Updated: 2/3

Groomed 2/2/22.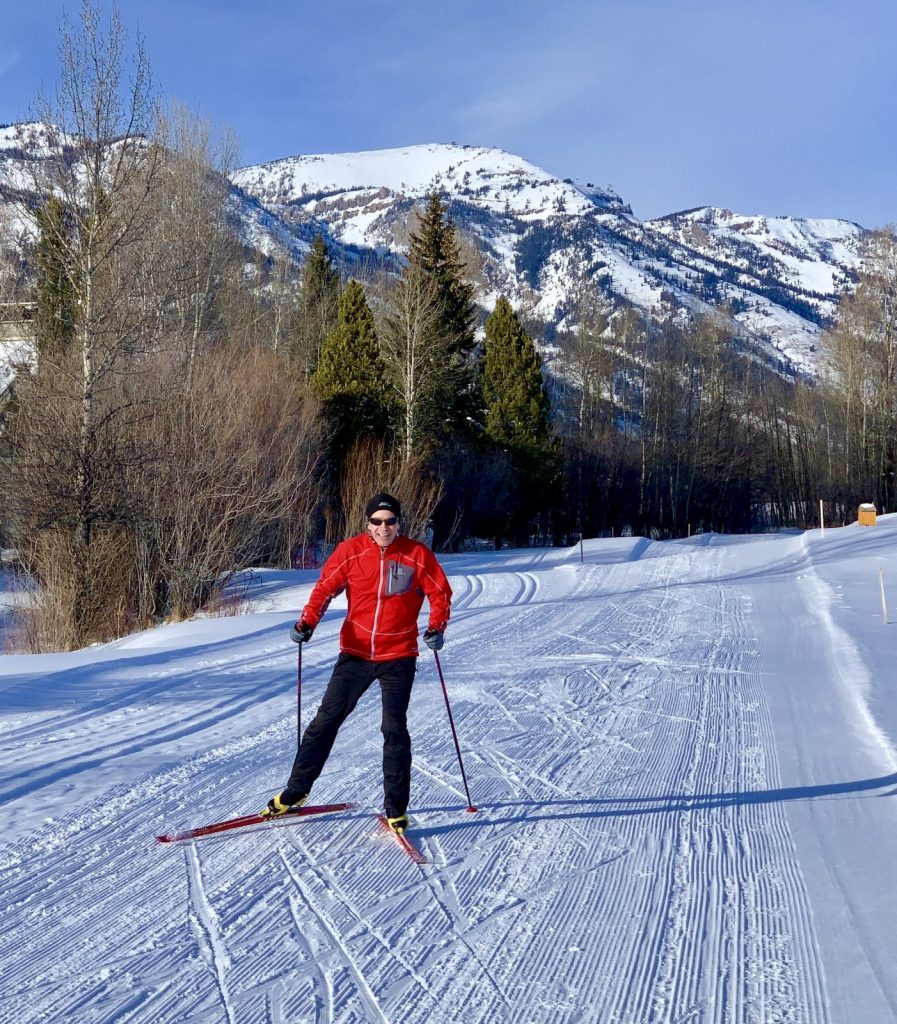 SKATE SKI CLINIC
THURSDAY, FEBRUARY 10, 2022
11am – 12:30pm

Hosted by Scott Horn and JH Ski Club Nordic Team Coaches
There will be 10 clinics running every Thursday in January and February from 11am-12:30pm. The Nordic Masters clinics will focus on skate ski and classic cross country skiing every other week.
Joining all 10 clinics is your best approach to developing your full Nordic skiing technique, balance, stride, stamina, and overall fitness while having fun in a small group. For those who only wish to focus on one technique, we are offering a Skate Ski Clinic series of 5 clinics or a Classic Cross country series of 5 clinics.
---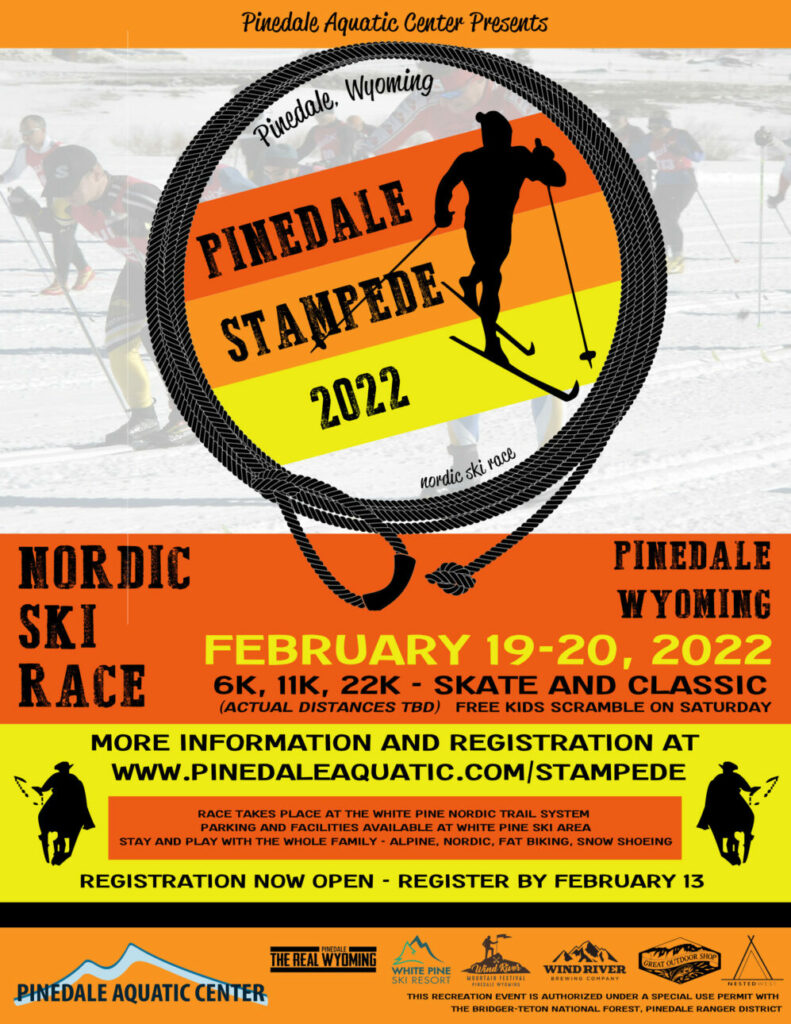 ---
---
We'd love to hear about your outdoor adventures, what your doing to stay healthy, safe, respectful of community health guidelines – send pictures or post on FB and Insta – #JHNordic