---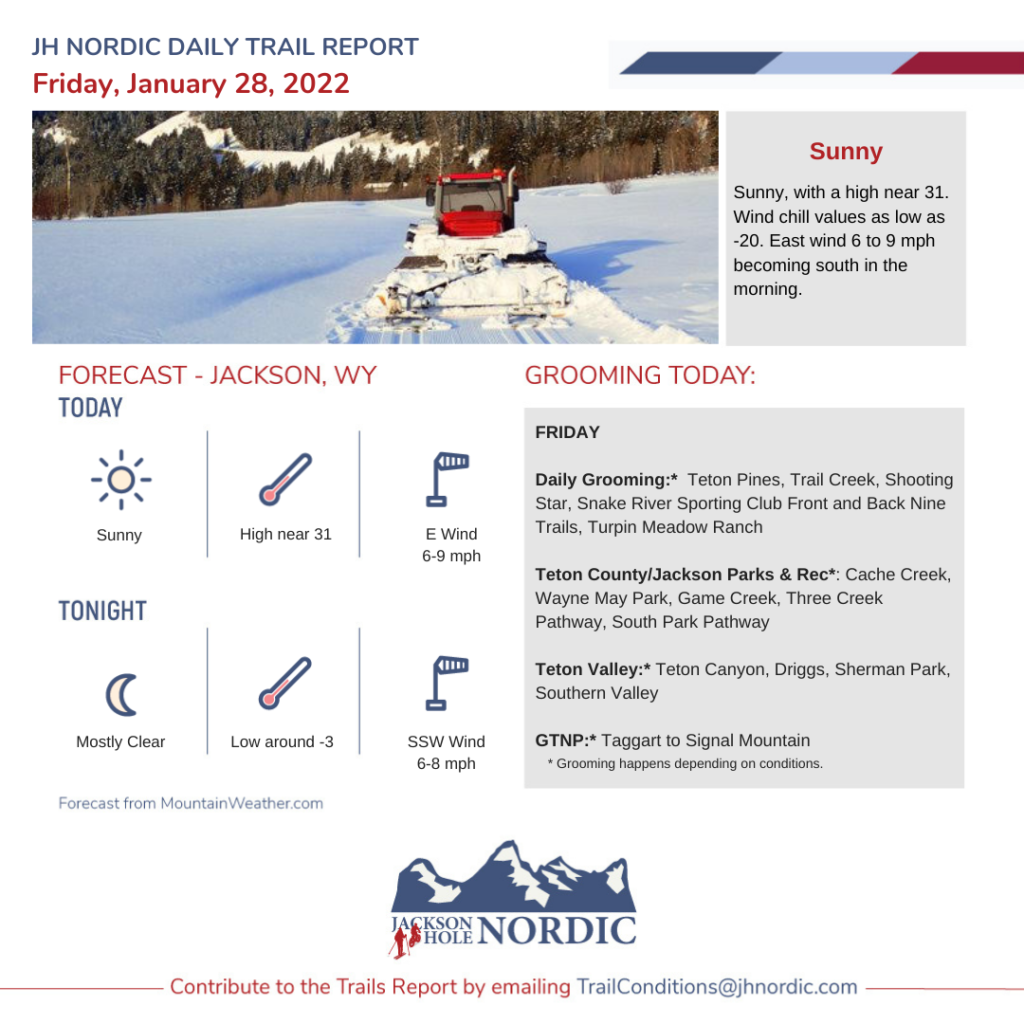 ---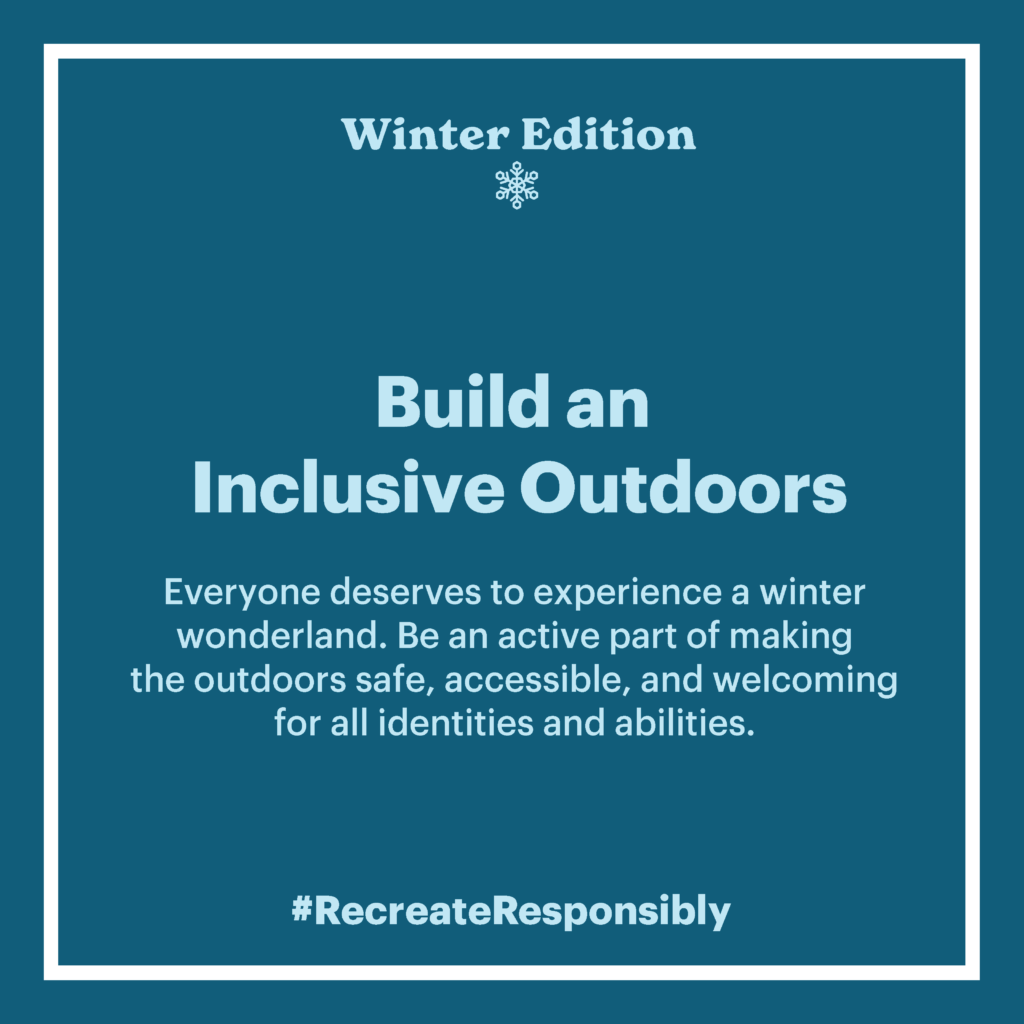 Share Your Jackson Hole Outdoor Adventure: Emily's Pond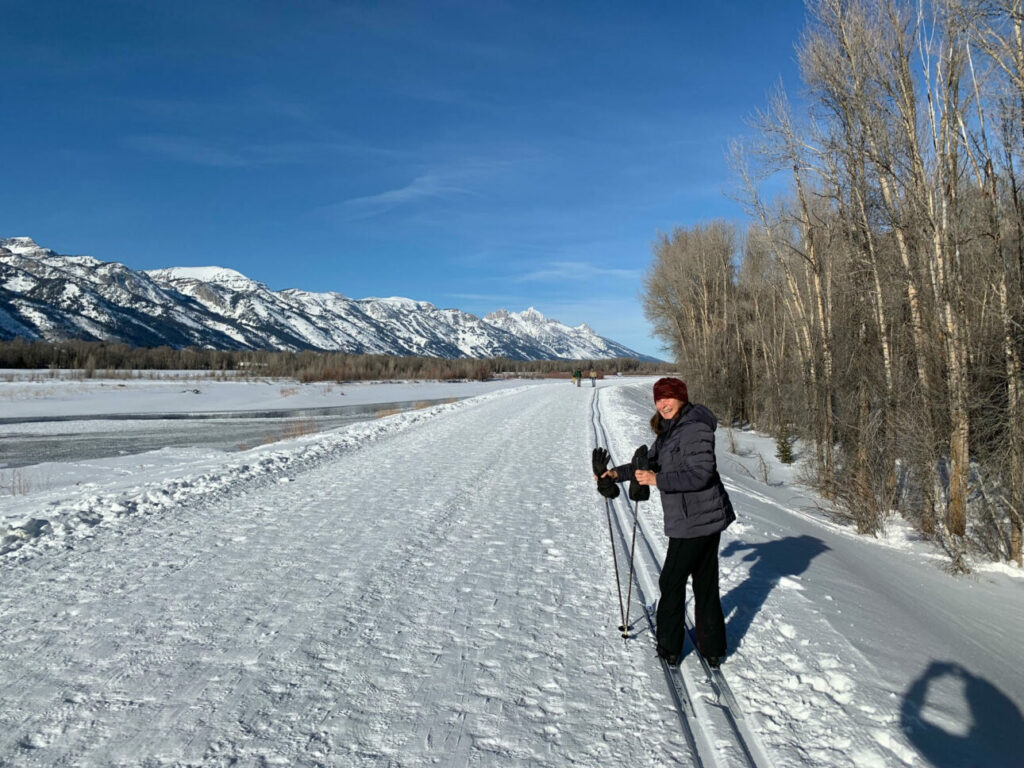 Heading out for a ski, bike or snowshoe? We invite you to hit the Nordic trails, take photos of your adventures and share them with us. When you submit your photo(s) and describe your outing we may share your adventure on social media, our trail reports, and we will also enter you to win our Photo Buff Competition! We'll be seeing you on the trails.
---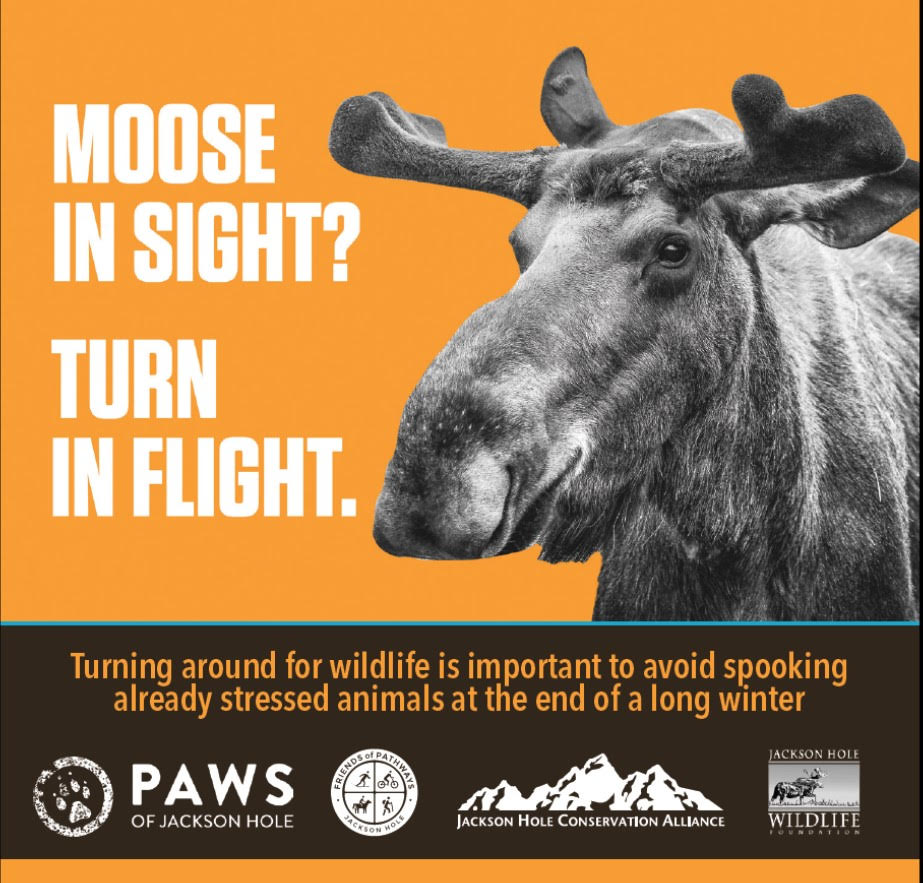 ---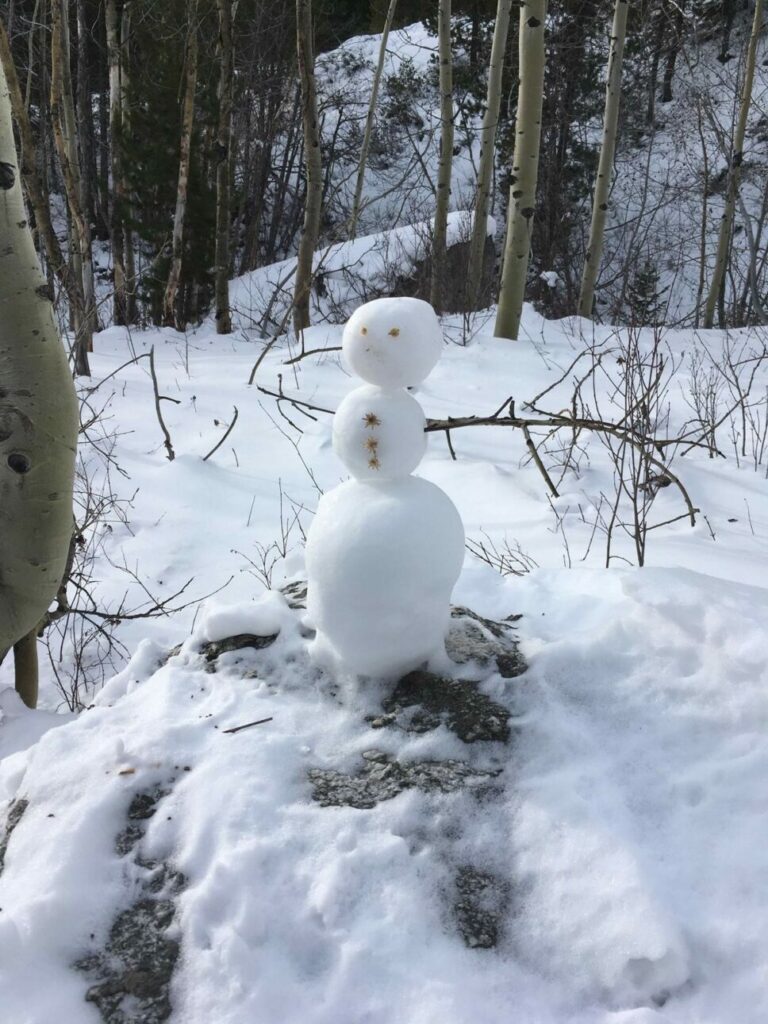 January 27, 2022 Nature Update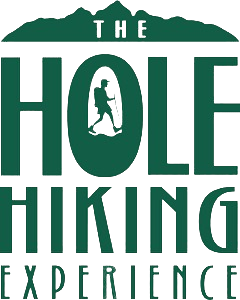 Provided by Cathy Shill
Founder of The Hole Hiking Experience
https://www.holehike.com/
"We saw a raven very high above us. It called out, and the dome of the sky seemed to echo the sound. It called again and again as it flew onwards, and the mountains gave back the sound, seeming as if from their centre; a musical bell-like answering to the bird's hoarse voice." – Dorothy Wordsworth
Cold mornings, sunny afternoons and beautiful views this week in Jackson Hole. Earlier storms keep the current snowpack above average. Recent temperatures have been close to normal. January is the coldest month of the year with an average low of 6 degrees Fahrenheit and a high of 25. High pressure continues through the end of the month.
In January with a day length of about 9.5 hours, additional light is noticeable. As light returns to the northern hemisphere, changes begin in nature. At this time of the winter, more ravens are seen in pairs. Like owls, they are early nesters and adult ravens begin to court in January.
You might catch a glimpse of a pair of ravens playing in the wind or enjoying the afternoon sun and preening each other. With sufficient food, most ravens stay in their home territory and return to their nesting site. They are mainly monogamous so form long-term pair bonds. Ravens are mysterious and intelligent creatures. They happen to be opportunistic and omnivores so they eat what is available; often carrion or a tasty pile of garbage.
Enjoy these sunny days. With 97% of Jackson Hole protected, we have endless options to explore and discover. Maybe travel north in Grand Teton Park towards Signal Mountain or Colter Bay so you can enjoy the entire majestic Teton Range as it rises above Jackson Lake. Such beauty.
To connect more deeply and learn along the way, give us a call for a customized nature excursion. Lots of wildlife possibilities, numerous tour options with fun and engaging naturalists. Can't be beat! Hole Hiking Experience (www.holehike.com) 307.690.4453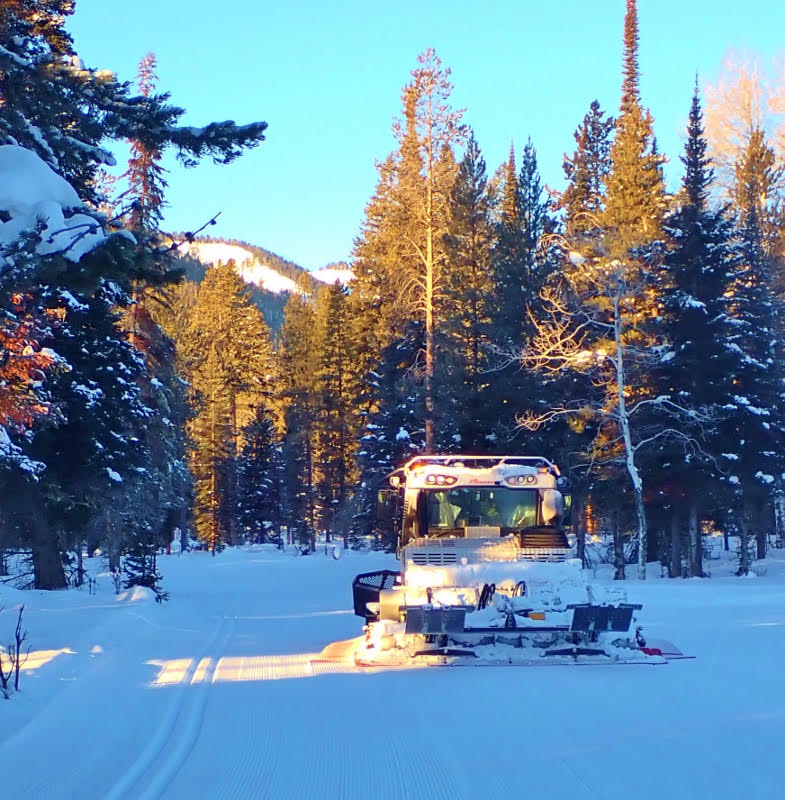 Grooming Daily
Last Update: 1/27
How about a Nordic ski at Trail Creek today? Our never ending string of fair weather and lapis lazuli skies continues yet another day. While morning temps were in the negative zero range, the official Prinoth Husky thermometer was registering temps in the 10º-15º range as grooming concluded, with those sure to climb in the blazing sunshine as the day progresses.
Today's grooming covered almost every trail with double passes throughout the fields and on Moose Loop. Many classic tracks were touched up and all in all skiing continues to be great. As of report time the Masters Skate Clinic was just getting started.
Groomer's choice for today is Moose Loop.
---
Grooming Monday-Saturday
Last Update: 1/27
The school fields and the levee are groomed and in decent shape. All tracks are firm. Stilson will be done around 10:30.
Thursday Grooming Schedule: Cache Creek, Wayne May Park, Game Creek, South Park Pathway
---
Last Update: 1/21

I groomed Cache to Noker Mine, Gauging Station, Hagen, Sidewalk, Hagen Highway, and Ferrins Friday night.
Grooming by Friends of Pathways.
---
Grooming Daily
Last Update: 1/23
Our trails continue to be in incredible shape with this awesome weather we've recently had! The cold temps and clear skies are great for the track. We groom 13km+ daily for both skate and classic with our new snowcat.
Our trails and shop are fully open to the public 9am-4pm daily. Day passes, 10 punch cards, and season passes are available at the shop.
Please call us in advance to book lessons at: (307) 733-1733. You do not need a reservation for skiing and we do not take reservations for rentals. Please contact us in advance to check availability for off-site rentals.
We still have a great selection of skate skis, a few classic track and BC skis, boots, jackets, pants, gloves, and hats. We also have a good selection of used skate gear available. Call or come by to see if we have your sizes! We have a full tuning shop so drop off your skis for a wax done by our great wax techs!
Visit our website for pricing and other information: www.tetonpinesnordiccenter.com
---
Grooming Daily
Last Update: 1/25
The trails are in excellent shape, and everything is open. Weather and trail conditions should continue to be very enjoyable throughout this whole week. Soak up the sunshine and enjoy! Next Update will be Friday (1/28).
TRAIL STATUS
YELLOW LOOP OPEN
SLED HILL GROOMED on 1/25 (Grooming will occur as needed)
CLASSIC TRACKS SET
SNOWSHOEING OPEN (BLUE LOOP ONLY, STAY ON THE EDGE OF THE TRAIL OR IMMEDIEDATEY NEXT TO TRAIL)
ORANGE LOOP OPEN
WALKING, NOT ALLOWED
---
Daily Nordic grooming for both "Front Nine" (south side) and "Back Nine" (North side) Nordic Trails
Public access to the groomed Nordic trails is $50 per person per day, with no season passes available. Ski rentals are available at the Sports Shop. Guests must check in at the Sports Shop to sign a waiver and make payment before heading out. The daily pass does not allow access to the Restaurant this season. The clinics that are being offered are for members and lodging guests only.

Please call the Sports Shop with any questions you may have at 307-200-3093
---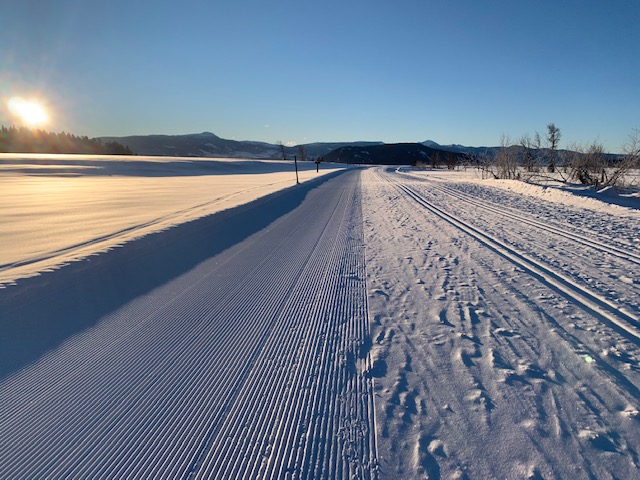 Last Update: 1/25
Blue bird day in GTNP. Brandon is going to groom from Taggart Lake trailhead to Signal today. Should be a nice one out there. After the park he will head to Bar B Bar. Have a great day everyone.
Grooming is sponsored by the GTNP Foundation and generous donations from our community.
---
Grooming Daily
Last Update: 1/26
All trails were reset with the pisten bully Wednesday night so things should be fresh and fast. Come make meaningful connections, explore our trails, and get some fun exercise. Please sign waivers and pay for trail passes online ahead of your visit. Call the front office (307) 543-2000 ahead of your visit for booking equipment rentals and Nordic adventures (lessons and tours).
https://www.turpinmeadowranch.com/the-ranch/live-conditions/
https://www.turpinmeadowranch.com | 307.543.2000
---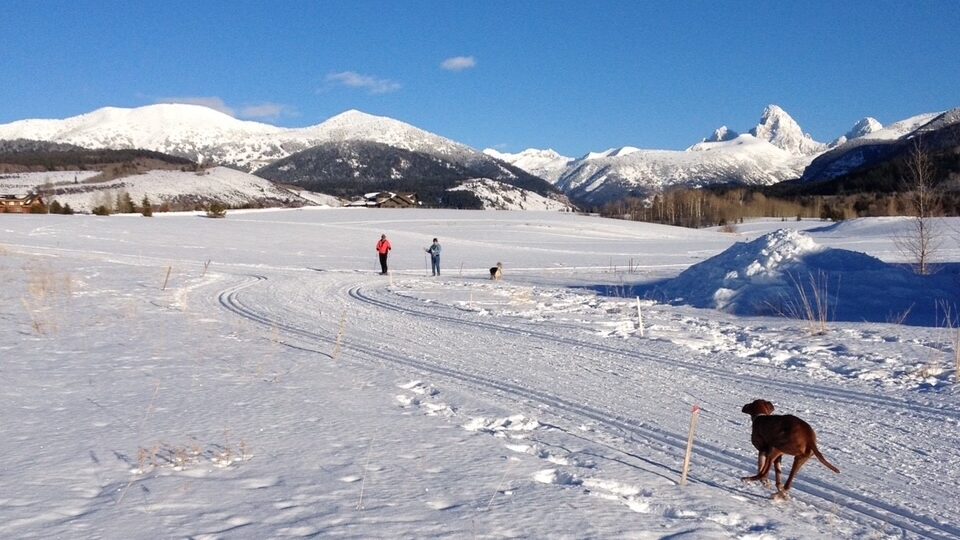 Trail Etiquette: Please keep your dogs leashed in the parking lot and be sure to clean up after them!
---
Grooming Schedule: Tuesday, Thursday, Saturday & Sunday
Last Updated: 1/27

Cross Country 15k: XC OPEN
Fat Bike Trails : Open
Snowshoe Trails: Open
Targhee's Nordic trails are groomed Tuesdays, Thursdays & Sat/Sundays. Fat bike/snowshoe trails are groomed regularly but not on a set schedule – the groomer usually waits until after a storm cycle to groom the single track.
Trail day passes are $20 this winter.
Remember, singletracks will be closed when there is more than 3 inches of snow in a 24 hour period.
---
Grooming Schedule: Tuesday, Thursday, & Sunday
Last Updated: 1/27
Skate: Set | Classic: Set
All trails groomed out nicely. Classic track still in good condition from previous grooming. All skate lanes freshly groomed. Pack your over-boots this morning!
Please do not park in the library parking lot. Please be sure to keep your dogs on a leash and to clean up after them.
---
Grooming Schedule: Monday, Wednesday & Friday
Last Updated: 1/24
Skate: Set | Classic: Set

Groomed the skate track and left the classic track as is. The skiing should be excellent!
---
Grooming Schedule: Monday, Wednesday & Friday
Last Updated: 1/27
Skate: Set | Classic: Set
Sunday evening I was able to groom and reset the singletrack, skate track and classic track. In these cold temperatures it should turn out well. Walkers and fat tire riders please use the singletrack trail. If you do choose to Set the single and skate tracks. Did not reset the classic track, but left it as is – still a decent track, but shallow in a few spots.
---
Grooming Schedule: Monday, Wednesday, Friday & Saturday
Last Updated: 1/27
Skate: Set | Classic: Set
Tuesday Noon: Wanted to take advantage of the grReset the skate track late Thursday afternoon. Classic tracks are still in good shape from previous groom.
---
Grooming Schedule: Tuesday, Friday & Sunday
Last Updated: 1/25
Skate: Set | Classic: Set
Reset the classic and skate track on campground and yetis loops. It's a beautiful, cold, high-pressure day so get out and enjoy it.
No dogs December 1 – April 15.
---
Teton Reserve Nordic
Grooming Schedule: Monday, Thursday & Saturday
Last Updated: 1/26
Skate: Set | Classic: Set
Finished setting both skate and classic tracks at 6 PM. Erased many elk footprints on the Elk View loop. Skiing tomorrow should be really nice; don't be surprised if you encounter fresh (i.e. overnight) Elk tracks on the groom at the south end of Elk View.
No dogs allowed.
---
Southern Valley Singletrack
Grooming Schedule: As needed
Last Updated: 1/25
Singletrack: Set

Groomed Pole Canyon connector single-track. All trails in South Valley system are now groomed. Enjoy the ride!
Happy Hour (aka Mike Harris to ID/WY state line)
No dogs December 1 – April 15.
---
Grooming Schedule: As needed
Last Updated: 1/13

Grooming to summer trail head 1/13
---
Grooming Schedule: As needed
Last Updated: 12/15

The USFS is continuing to monitor snow levels on our roads and will close them to wheeled motorized vehicles when there is enough snow to groom.
---
Grooming Schedule: As needed
Last Updated: 1/19

Groomed 1/19/22.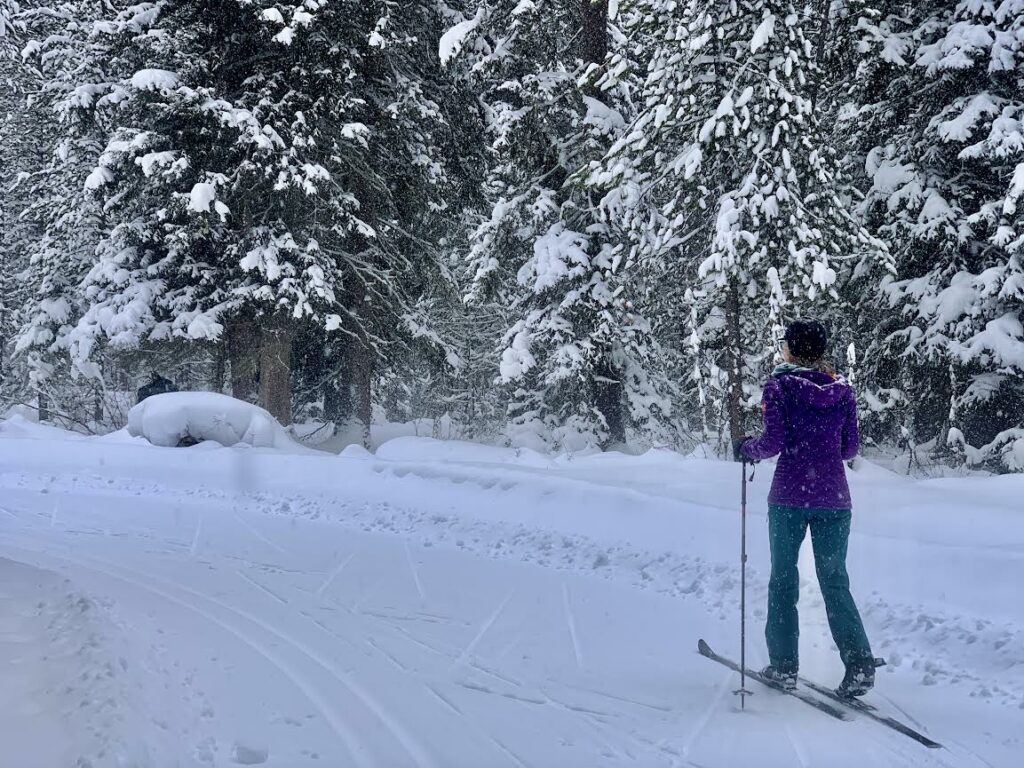 CLASSIC SKI CLINIC
THURSDAY, FEBRUARY 3, 2022
11am – 12:30pm

Hosted by Scott Horn and JH Ski Club Nordic Team Coaches

There will be 10 clinics running every Thursday in January and February from 11am-12:30pm. The Nordic Masters clinics will focus on skate ski and classic cross country skiing every other week.
Joining all 10 clinics is your best approach to developing your full Nordic skiing technique, balance, stride, stamina, and overall fitness while having fun in a small group. For those who only wish to focus on one technique, we are offering a Skate Ski Clinic series of 5 clinics or a Classic Cross country series of 5 clinics.
---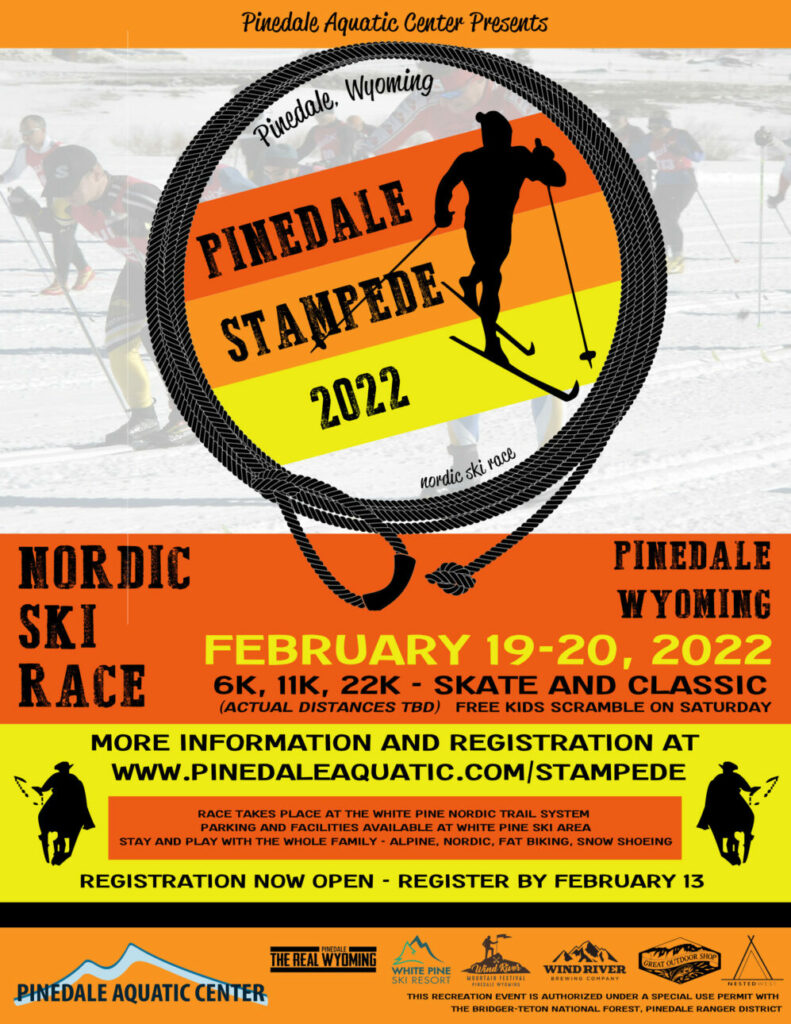 ---
---
We'd love to hear about your outdoor adventures, what your doing to stay healthy, safe, respectful of community health guidelines – send pictures or post on FB and Insta – #JHNordic