---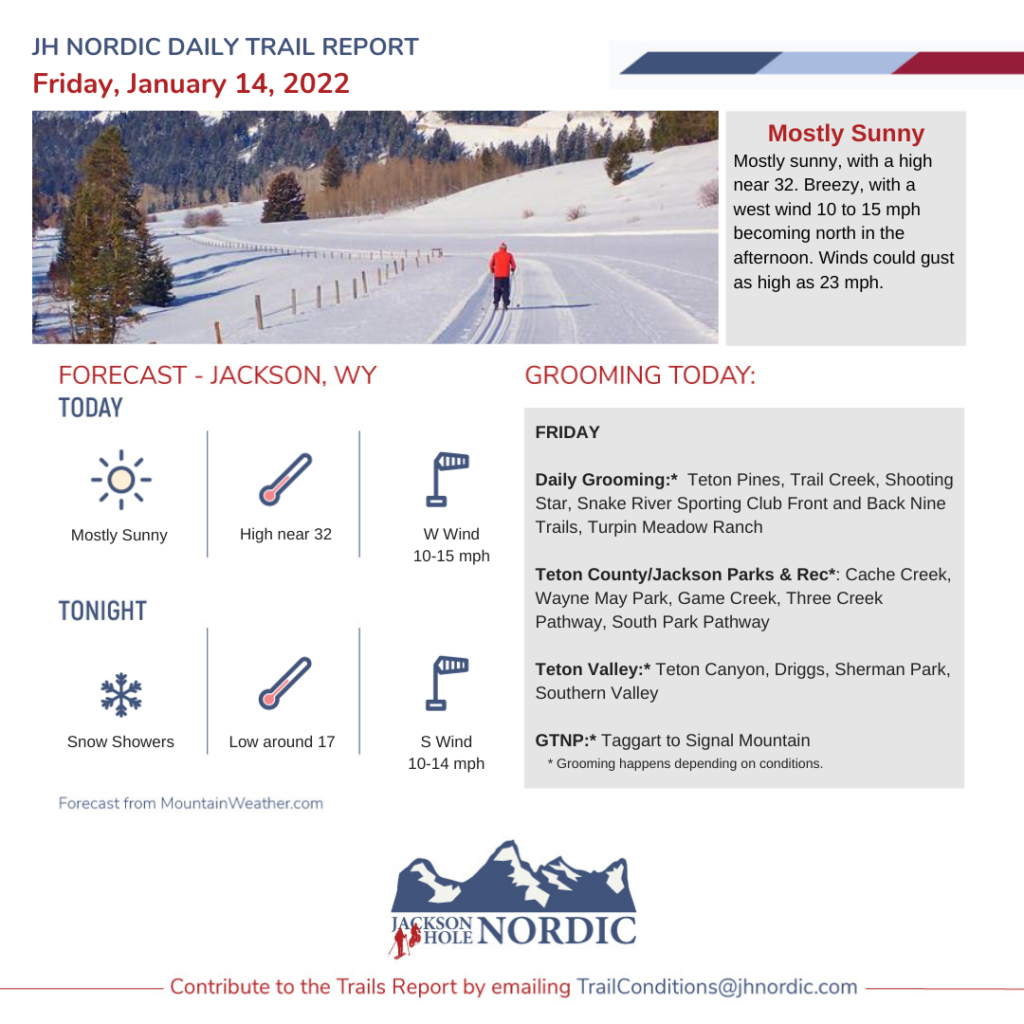 ---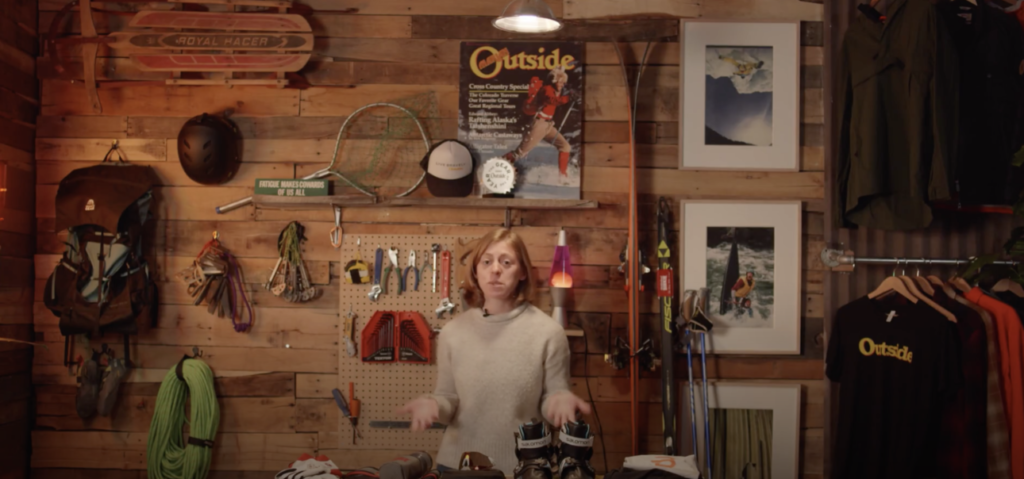 Nordic Skiing Is the Best Beginner-Friendly Winter Sport
Cross-country skiing is one of the most accessible ways to slide around on snow. It's significantly cheaper than alpine skiing—both the gear itself and the day passes to nordic ski areas, which typically cost under $40. Plus, you can do it anywhere it snows, from groomed trails to flat hiking trails, fire roads, golf courses, or your local park. But figuring out what gear to use can prove challenging: there are many different kinds of skis, poles, and boots, not to mention a host of sport-specific apparel. Here, senior gear editor Ariella Gintzler walks you through her kit and explains what you should and shouldn't spend money on.
---
January 12, 2022 Nature Update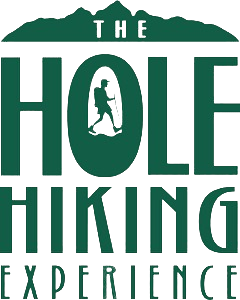 Provided by Cathy Shill
Founder of The Hole Hiking Experience
https://www.holehike.com/
"A good laugh is sunshine in the house." -William M Thackeray
After a stormy week, annual snowfall is now above average. The jet stream has shifted so blue skies and sun in Jackson Hole. Most of our annual moisture comes in the form of snow so sunny days can be rare. It's nice to have a break from the storms to play in the sunshine, move the piles of snow and prepare for more winter weather to come.
Now is the time to venture out and discover the valley. Lots of moose seen along the Gros Ventre River. Elk continue to move south and an occasional fox spotted near the trail. It is always nice to drive out towards the town of Kelly, Wyoming to look for wildlife and enjoy the views. Continue north towards the Antelope Flats and the Shadow Mountain area if you want to tour and further your journey.
With periods of high pressure/sunny days in Jackson Hole, we often experience a temperature inversion. Meaning, the valley is colder than the mountains. We have had some chilly mornings this week. Cold air is heavier or denser and settles in the valley as the lighter, warm air rises. White snow reflects the heat of the sun so each day the higher elevations get warmer. Cycle continues until air masses mix with a change of weather. Amazing how all is connected.
The naturalists with The Hole Hiking Experience have access to share the most trails in Jackson Hole so join us to explore off the beaten track, connect with amazing nature moments, and make the most of these sunny days! Hole Hiking Experience (www.holehike.com) 307.690.4453
Catherine E. Shill
The Hole Hiking Experience, Inc.
Bhutan Himalayan Experience
307.690.4453
---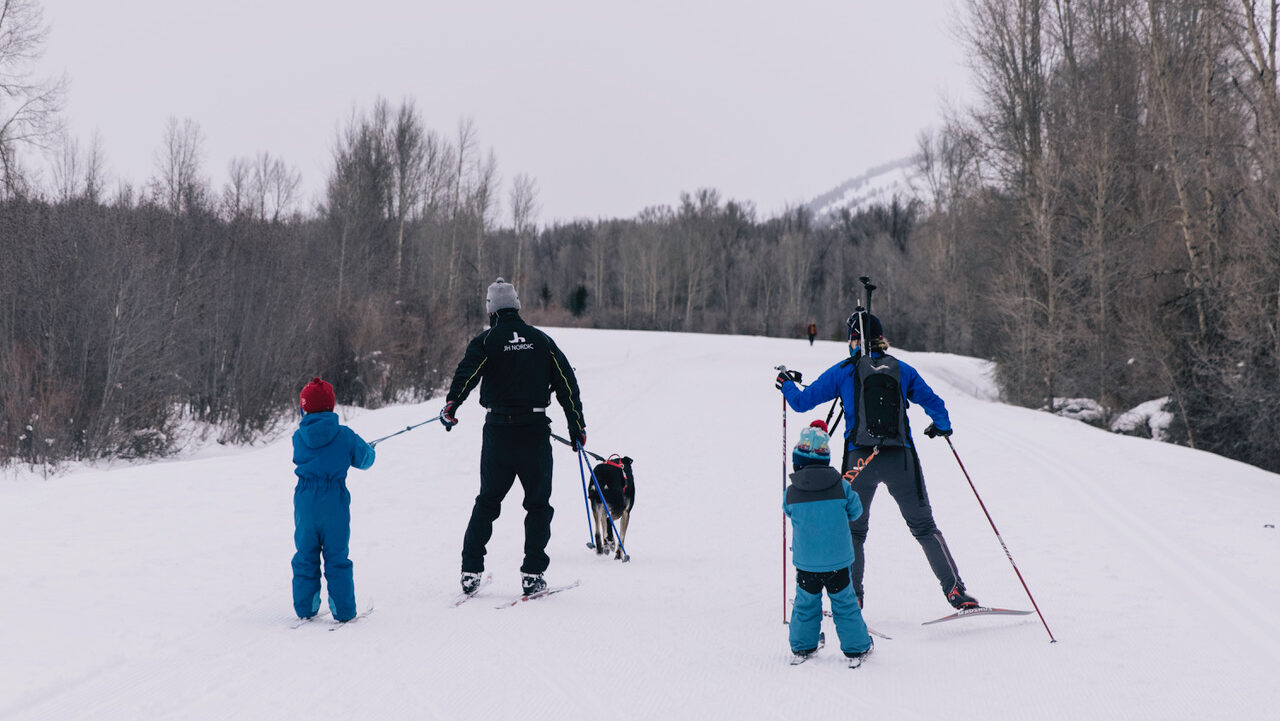 NEW ON THE BLOG
Best Nordic Trails for Parents with Kids in Tow
Are you a parent and want to get out on the snow with your little one in tow? We've asked other parents and they've shared some of their favorite trailheads. Before you go out on the snow we ask ourselves many questions. We wanted to make it as easy as possible for you to get the fresh air and access the Best trails in Jackson Hole for Parents with Kids in Tow in order to make it convenient for you and your family. Click below to find out what we gathered.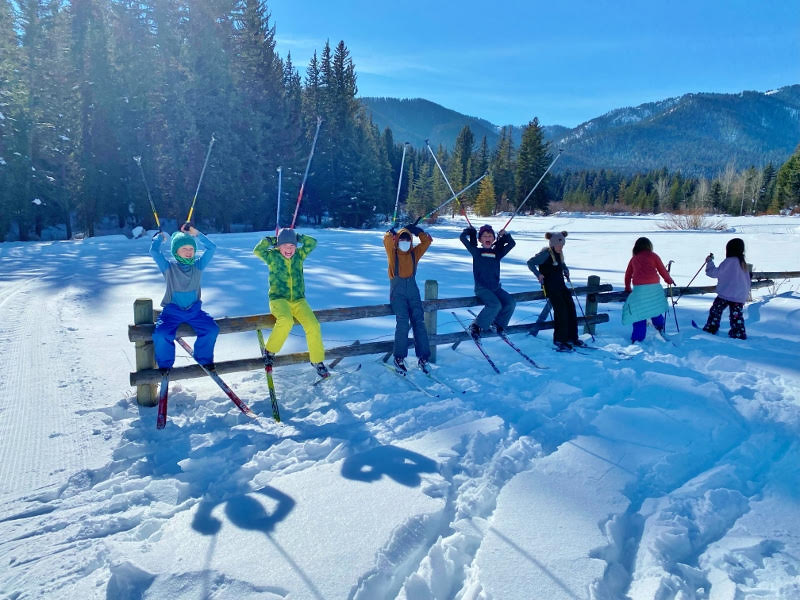 Grooming Daily
Last Update: 1/13
Loving the Lollipopper Life!
Thanks much to Coach Kathy for sending in the image above of some of the Lollipoppers expressing how much fun can be had when one is lucky enough to be able to go Nordic skiing. You too can find that childlike joy if you take time to go for a ski today, and there is no better place to do that than at Trail Creek.
The Husky was once again busy today, covering most trails. The Close Field received a total rework with fresh classic tracks and skate lanes, the rest of the fields received skate only grooming as the classic tracks are still in good shape. Almost every trail in the woods also received a pass with the classic tracks being reset in the narrower sections.
While temps did warm a bit more yesterday, the snow is still preserving nicely with the weak January sun. As of report time the temps had moved into the teens with calm and overcast conditions.
Groomer's choice for today is to think like a Lollipopper on your next ski.
---
Grooming Monday-Saturday
Last Update: 1/13
The levee, the school fields, and Stilson are groomed and in good shape. Tomorrow Cache, May park, Game, and three creek pathway will be groomed.
Friday Grooming: Cache Creek, Wayne May Park, Game Creek, Three Creek Pathway, South Park Pathway
---
Last Update: 1/7

I did another lap with a lot of shoveling today so the trails should be in good shape as the temps drop this evening and the snow sets up.
Grooming by Friends of Pathways.
---
Grooming Daily
Last Update: 1/4
The snow is great at Teton Pines! We groom 13km+ daily for both skate and classic with our new snowcat.

We are open to the public 9am-4pm. Please call us in advance to book lessons at: (307) 733-1733. You do not need a reservation for skiing and we do not take reservations for rentals. Please contact us to check availability for off-site rentals.

We still have a great selection of classic skis, skate skis, boots, jackets, pants, gloves, and hats. We have a full tuning shop so drop off your skis for a nordic wax done by our great wax techs who are all nordic skiers!
Visit our website for pricing and other information: www.tetonpinesnordiccenter.com
---
Grooming Daily
Last Update: 1/10
Today was the last day for grooming with our snowcat/pistenbully as it will be taken to Utah for repairs and hopefully returned early next week (approximately 1/17- 1/19). In the meantime, we'll be grooming the yellow loop with our snowmobile using the ginzu implement. The trails are to be groomed about 2 ginzu passes wide each day. Note, the snowmobile & ginzu implement will struggle to get around but it should assist the trails from glazing over. That being said…skiers should anticipate that trails will become hardpacked and icy while snowmobile grooming is occurring this week.
Lastly, please see the attached GPS Trail Map that Benton created to assist skiers for navigating our Nordic trails. There are also instructions attached, but essentially use the QR code on the map using a smart phone and then touch the location icon to see a live/interactive GPS dot. Throughout the next several days we'll be mounting a laminated copy of this map to all our dog stations. Skiers can then use their smartphone and bring up the interactive map interactive map via the QR code… or also just look at the physical laminated map to see where they are located as it will have a "You are here" icon on these mounted maps. Again, this map is attached above and would recommend sharing/printing these trail maps to all daily skiers, which should greatly reduce disoriented people especially during stormy weather.
Enjoy the skiing this week as it looks to be calm and sunny. Next update will be Friday (1/14).
TRAIL STATUS
YELLOW LOOP OPEN
SLED HILL GROOMED on 1/10 (Grooming will occur again when Snowcat is back from Repairs)
CLASSIC TRACKS NOT SET (Will be set once Snowcat is Repaired)
SNOWSHOEING CLOSED (Will be open once Snowcat is Repaired)
ORANGE LOOP, CLOSED (Will be open once Snowcat is Repaired)
WALKING, NOT ALLOWED
---
Daily Nordic grooming for both "Front Nine" (south side) and "Back Nine" (North side) Nordic Trails

Public access to the groomed Nordic trails is $50 per person per day, with no season passes available. Ski rentals are available at the Sports Shop. Guests must check in at the Sports Shop to sign a waiver and make payment before heading out. The daily pass does not allow access to the Restaurant this season. The clinics that are being offered are for members and lodging guests only.

Please call the Sports Shop with any questions you may have at 307-200-3093.
---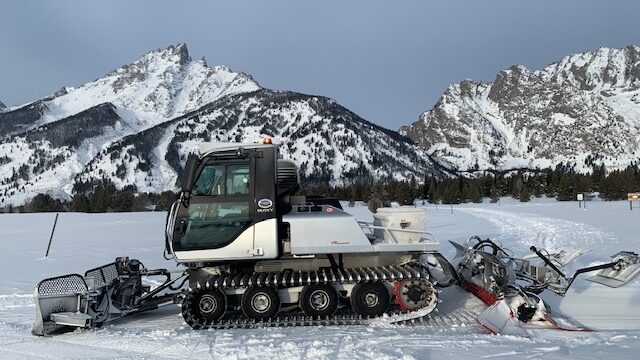 Last Update: 1/9
Grooming in Grand Teton National Park is complete for the day – Taggart Lake Trailhead to South Jenny. Wear lots of layers it's cold out there today.
Grooming is sponsored by the GTNP Foundation and generous donations from our community.
---
Grooming Daily
Last Update: 1/12
The sun is shining, the roads are good, today is a GREAT day to get up to Turpin and experience having a Nordic resort to yourself. The skate lane continues to be reset with our Ginzu in the evenings, the classic track is still in good shape everywhere. Ski lessons and snowshoe tours are a fun way to experience Turpin; check out the blog post on JH Nordic about our lessons and tours. Please sign waivers and pay for trail passes online ahead of your visit. Call the front office (307) 543-2000 ahead of your visit for booking equipment rentals and Nordic adventures (lessons and tours).
https://www.turpinmeadowranch.com/the-ranch/live-conditions/
https://www.turpinmeadowranch.com | 307.543.2000
---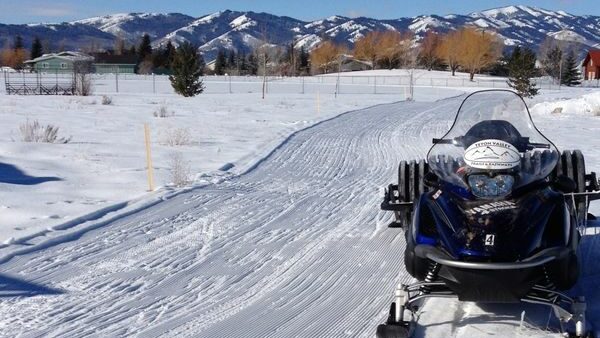 Trail Etiquette: Please keep your dogs leashed in the parking lot and be sure to clean up after them!
---
Grooming Schedule: Tuesday, Thursday, Saturday & Sunday
Last Updated: 1/12

Cross Country 15k: XC OPEN
Fat Bike Trails : Open
Snowshoe Trails: Open
Targhee's Nordic trails are groomed Tuesdays, Thursdays & Sat/Sundays. Fat bike/snowshoe trails are groomed regularly but not on a set schedule – the groomer usually waits until after a storm cycle to groom the single track.
Trail day passes are $20 this winter.
Remember, singletracks will be closed when there is more than 3 inches of snow in a 24 hour period.
---
Grooming Schedule: Tuesday, Thursday, & Sunday
Last Updated: 1/13
Skate: Set | Classic: Set
Set fresh skate and classic track on south loops, skate track only on north loops. Turned out nicely, but the wind is slowly blowing in the track. Get out early!
Please do not park in the library parking lot. Please be sure to keep your dogs on a leash and to clean up after them.
---
Grooming Schedule: Monday, Wednesday & Friday
Last Updated: 1/12
Skate: Set | Classic: Set

Did two laps on the main track with the comb then rolled the rest twice and tried to reset the classic track. It's a bit shallow and could use some more snow. Good conditions overall though.
---
Grooming Schedule: Monday, Wednesday & Friday
Last Updated: 1/13
Skate: Set | Classic: Not Set

We were unable to groom Sherman Park due to mechanical issues Thursday evening.
---
Grooming Schedule: Monday, Wednesday, Friday & Saturday
Last Updated: 1/12
Skate: Set | Classic: Set

Wednesday: Plan to reset skate track this morning. Will have to see if able to improve classic or leave alone, was last reset Monday morning. Expect skate to be good.
---
Grooming Schedule: Tuesday, Friday & Sunday
Last Updated: 1/13
Skate: Set | Classic: Set


Took advantage of favorable weather conditions and cleaned up Yeti and CG loops. Both have classic track set. Hope everyone enjoys the sunshine! Happy sliding!
No dogs December 1 – April 15.
---
Teton Reserve Nordic
Grooming Schedule: Monday, Thursday & Saturday
Last Updated: 1/12
Skate: Set | Classic: Set
Groomed after sundown. should be very nice skiing tomorrow
No dogs allowed.
---
Southern Valley Singletrack
Grooming Schedule: As needed
Last Updated: 1/12
Singletrack: Set

The entire singletrack system has been groomed. Happy hour, upper and lower hillbender, Nemo, Lady slippers, Grumpy connector and Powerline all the way to Pole Canyon. Enjoy the ride.
Happy Hour (aka Mike Harris to ID/WY state line)
No dogs December 1 – April 15.
---
Grooming Schedule: As needed
Last Updated: 1/13

Grooming to summer trail head 1/13
---
Grooming Schedule: As needed
Last Updated: 12/15

The USFS is continuing to monitor snow levels on our roads and will close them to wheeled motorized vehicles when there is enough snow to groom
---
Grooming Schedule: As needed
Last Updated: 1/11

Groomed 1/11


TODAY
January Women's Skate Skiing Clinics
Dates: Fridays – January 14 and January 21
Time: 11am-12:30pm
Teton Pines Nordic Center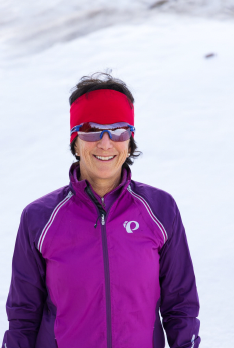 If you'd like to improve your skate technique and fitness, come join us for three Skate lessons at Teton Pines. We'll improve our glide on skate skis and learn to be more efficient uphill, downhill, and review the different skating strides. These clinics are for those with some skate skiing experience who would like to improve. We will cover more than the basics to get you skating longer distances with ease and going up and down hills with proficiency and confidence. Each session will be part instruction with plenty of time to ski and practice. $50/Clinic or $135 for all 3 ($45/Clinic for Teton Pines Nordic Center season pass holders). Rentals available for $35. Trail pass is included.
Instructor: Kim Springer Kim grew up warming her fingers in the Octagon on Mt. Mansfield in Stowe, Vermont. After college she discovered the warm world of Nordic skiing and has been passionate about all aspects of the sport ever since. She loves sharing that passion with others and has taught in and around Jackson Hole for many years.
Questions or to register: Call Teton Pines Nordic Center at: (307) 733-1733
---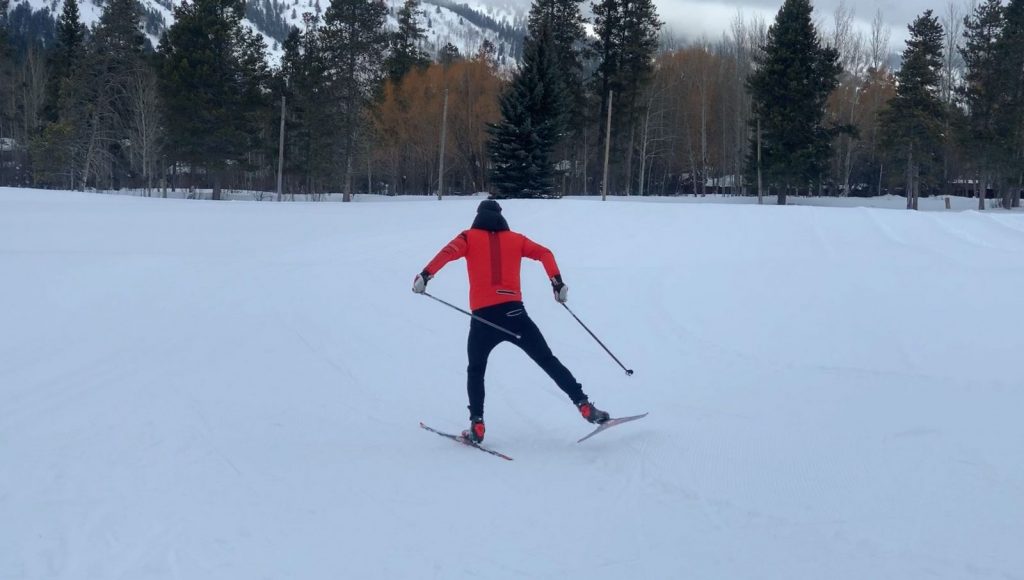 CLASSIC SKI CLINIC THURSDAY JANUARY 20, 2022
11am – 12:30pm

Hosted by Scott Horn and JH Ski Club Nordic Team Coaches
There will be 10 clinics running every Thursday in January and February from 11am-12:30pm. The Nordic Masters clinics will focus on skate ski and classic cross country skiing every other week.
Joining all 10 clinics is your best approach to developing your full Nordic skiing technique, balance, stride, stamina, and overall fitness while having fun in a small group. For those who only wish to focus on one technique, we are offering a Skate Ski Clinic series of 5 clinics or a Classic Cross country series of 5 clinics.
---
EVENT CANCELLED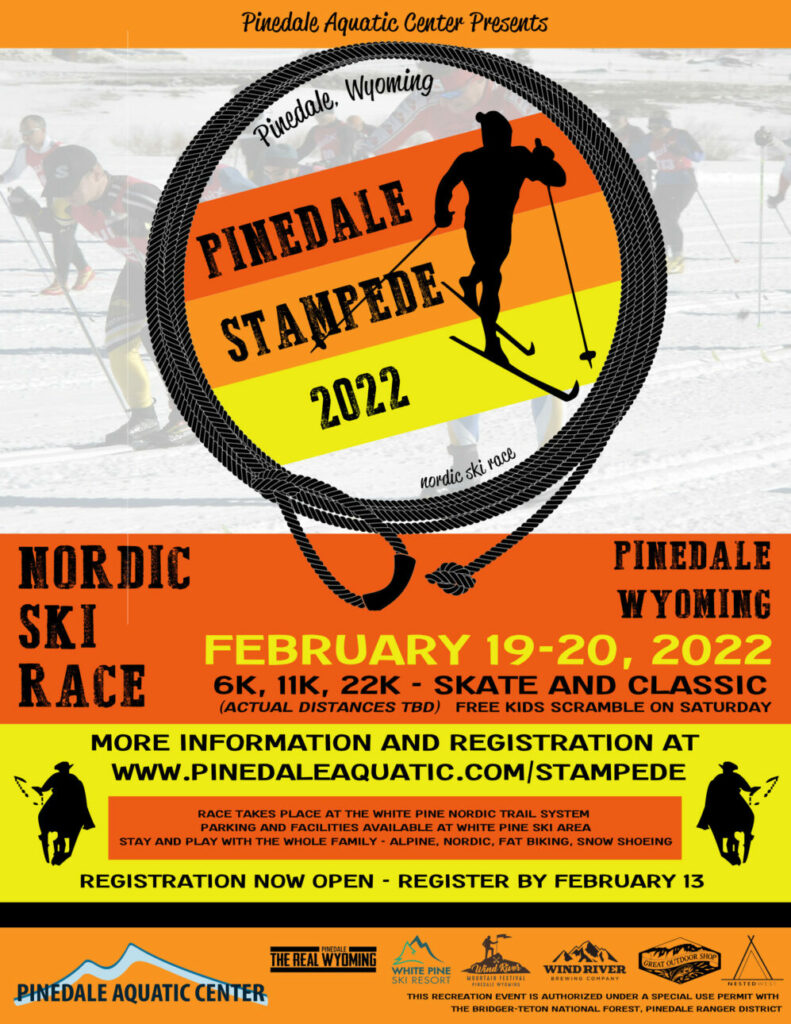 ---
---
We'd love to hear about your outdoor adventures, what your doing to stay healthy, safe, respectful of community health guidelines – send pictures or post on FB and Insta – #JHNordic