---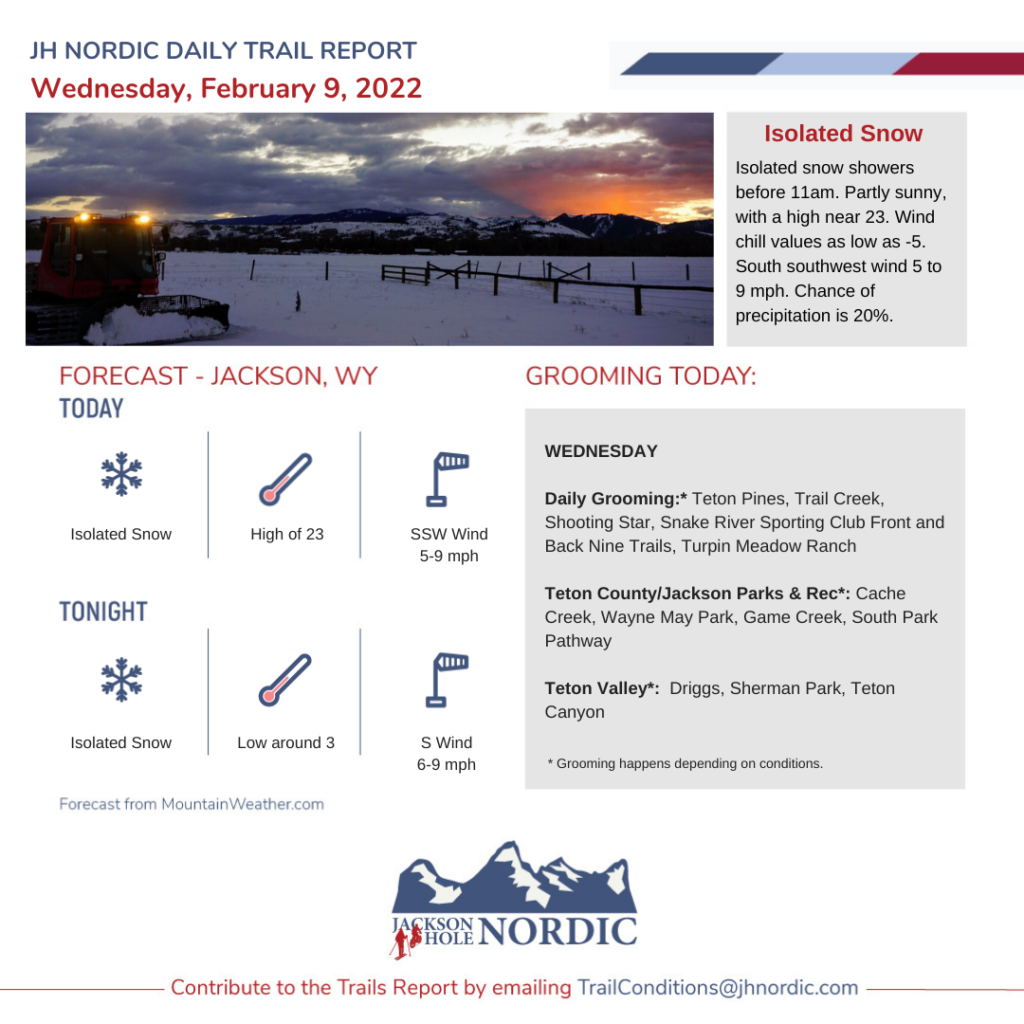 ---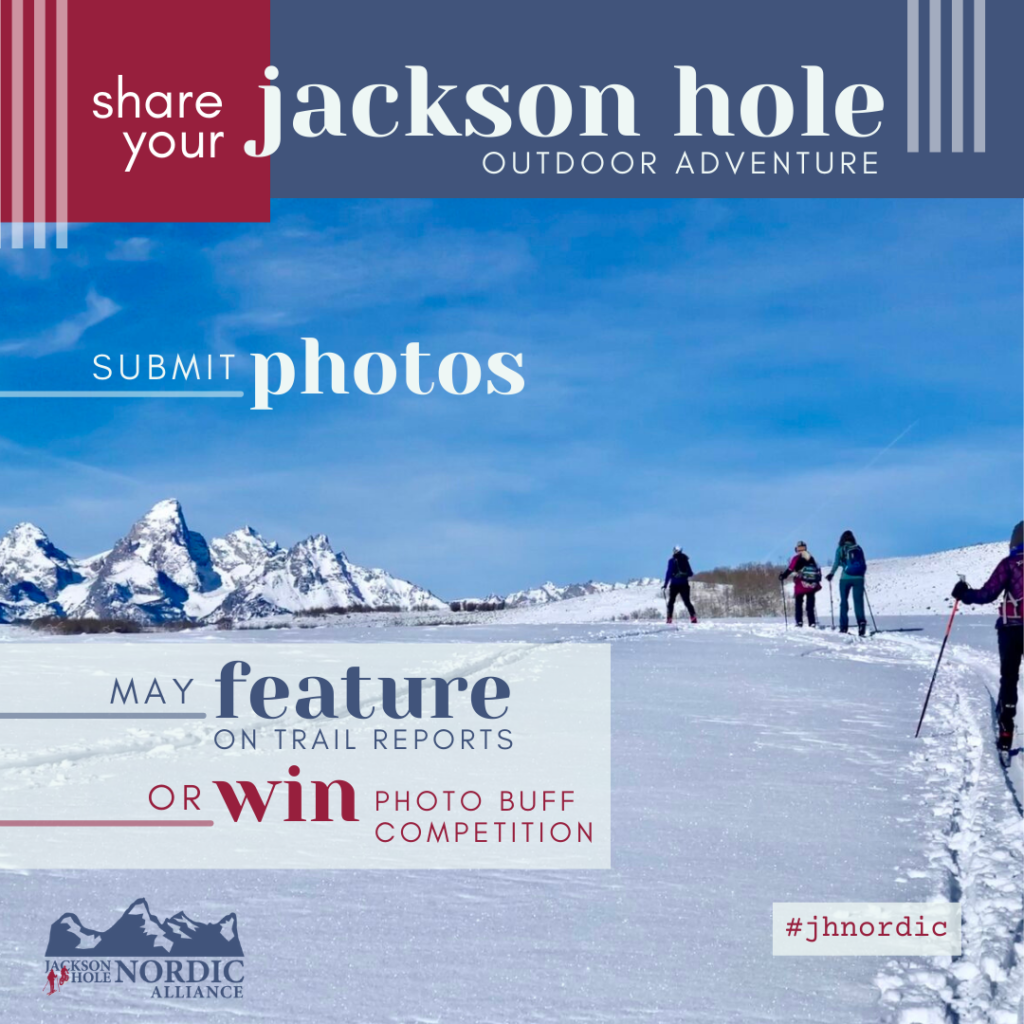 ---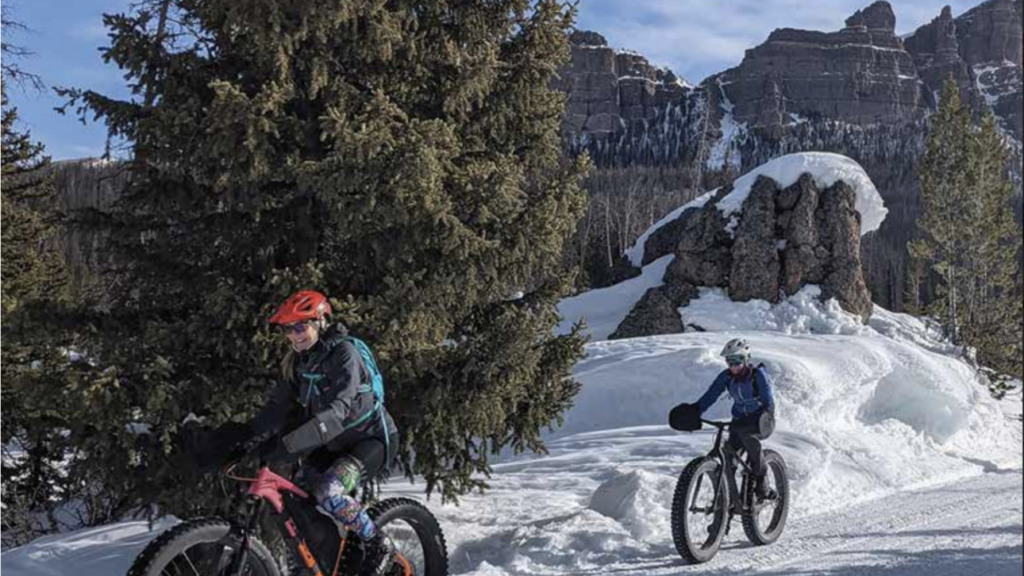 Riders on the Snow
Article by Dina Mishev for Jackson Hole Magazine
"Clown bike." "Cartoonish." "Ridiculous." Fat bikes and fat biking have been called all of these things in recent articles in publications as esteemed as the Wall Street Journal, Fortune, and Outside. People love to lampoon the sport, which uses bikes with tires up to five inches wide to ride on packed snow. But, read any article about fat biking through to the end, and you'll see people also just plain love it. "I love it for its ridiculousness," says Kelly Biscombe, who bought her first fat bike last winter. "It is just so fun—it feels like riding on the moon—and it allows me to have a whole season of biking outside that I wouldn't have otherwise."
---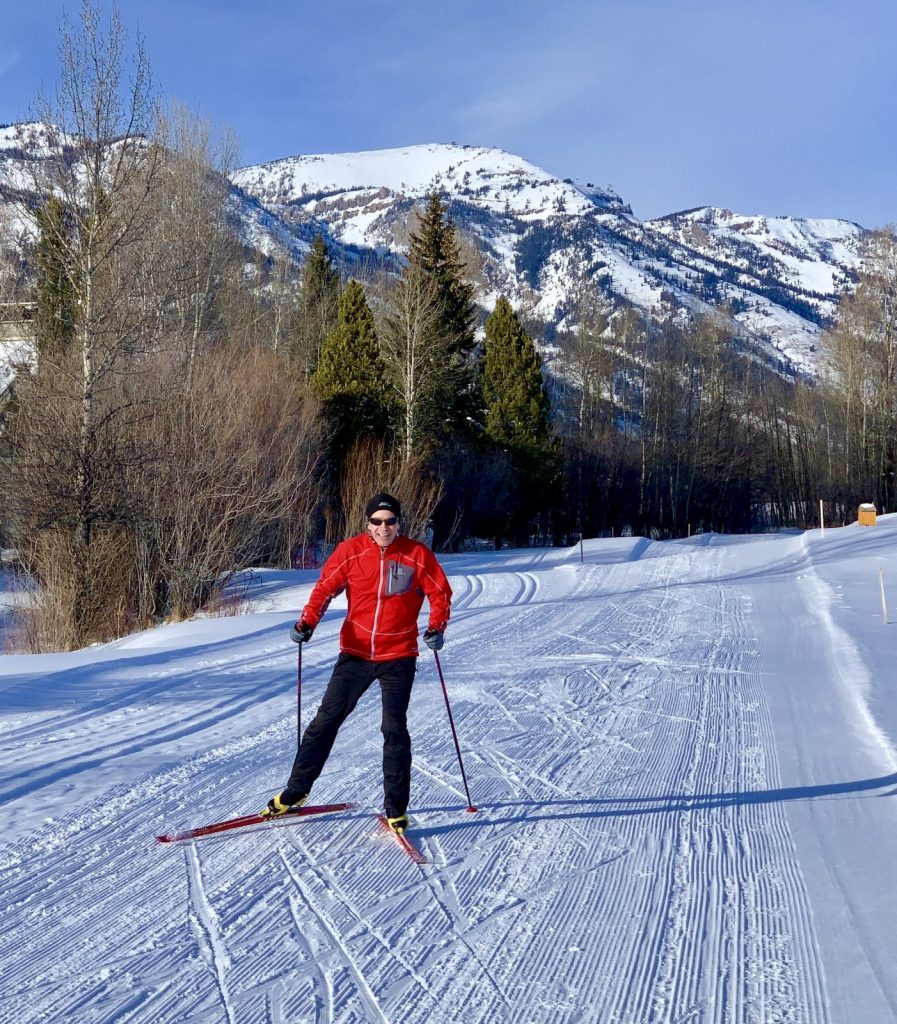 SKATE SKI CLINIC at TETON PINES NORDIC CENTER
THURSDAY, FEBRUARY 10, 2022
11am – 12:30pm
Hosted by Scott Horn and JH Ski Club Nordic Team Coaches

Grooming Daily
Last Update: 2/8
Herds of Skiers!
Yes we have a small herd of moose and a small herd of elk running the trails at Trail Creek, but their numbers dwarf in comparison to the human population when all the programs are up and running. Yesterday was one of those days and thanks so much to Coaches Kathy and Libby for sending in some great images.
Speaking of masses of skiers, Head Coach Will reports that registration for this weekend's Junior National Qualifier is already well over 400 which will probably make this if not the biggest, one of the biggest races ever hosted at Trail Creek. While we have plenty of room for lots of spectators, we would like to remind people that the traffic situation on the Old Pass Road will surely be chaotic, and ask them to utilize the shuttles running from Stilson if at all possible on Friday and Saturday.
Today at Trail Creek things are still somewhat normal. The Husky was out and about today, hitting almost every trail. The woods trails received a single pass with the primary focus being a best line skate pass where possible. Some classic tracks were reset in the narrower sections although that tends to result in short breaks in the classic track here and there. The field trails were extensively reworked and all trails continue to ski nicely.
Looking ahead, Wednesday's grooming will be somewhat normal with extra emphasis on the race courses, Thursday the fields will be open for course Inspection at 10 AM. If all goes according to plan, hopefully a Husky pass through the woods will be possible. Grooming for the races on Friday and Saturday will occupy most of the grooming department's attention. By sometime Sunday morning, everything will most probably be back to normal. Thanks to all for supporting us in putting on the upcoming amazing race!
Groomer's choice for today is Homesite.
---
Grooming Monday-Saturday
Last Update: 2/8
The school fields and the levee are groomed and in decent shape. Stilson will be done around 10:30. Classic tracks will not be set daily to preserve the depth and quality until we get some new snow.
Wednesday Grooming: Cache Creek, Wayne May Park, Game Creek, South Park Pathway
---
Last Update: 1/31

I ran a drag over the trails in Cache tonight to smooth out the new snow into ruts and footprints. Things are still nice and firm up there.
Grooming by Friends of Pathways.
---
Grooming Daily
Last Update: 1/23
Our trails continue to be in incredible shape with this awesome weather we've recently had! The cold temps and clear skies are great for the track. We groom 13km+ daily for both skate and classic with our new snowcat.
Our trails and shop are fully open to the public 9am-4pm daily. Day passes, 10 punch cards, and season passes are available at the shop.
Please call us in advance to book lessons at: (307) 733-1733. You do not need a reservation for skiing and we do not take reservations for rentals. Please contact us in advance to check availability for off-site rentals.
We still have a great selection of skate skis, a few classic track and BC skis, boots, jackets, pants, gloves, and hats. We also have a good selection of used skate gear available. Call or come by to see if we have your sizes! We have a full tuning shop so drop off your skis for a wax done by our great wax techs!
Visit our website for pricing and other information: www.tetonpinesnordiccenter.com
---
Grooming Daily
Last Update: 2/5
Anticipate light to moderate winds and possible drifting to occur today (2/5) as a quick weather system passes through. More sunny/calm weather is expected again Sunday and forecasted to last throughout most of next week. Overall, the trails have been grooming out well and should provide excellent skiing especially after this brief system passes. Get outside and enjoy!
TRAIL STATUS
YELLOW LOOP OPEN
SLED HILL GROOMED on 2/4 (Grooming will occur as needed)
CLASSIC TRACKS SET
SNOWSHOEING OPEN (BLUE LOOP ONLY, STAY ON THE EDGE OF THE TRAIL OR IMMEDIEDATEY NEXT TO TRAIL)
ORANGE LOOP OPEN
WALKING, NOT ALLOWED
---
Daily Nordic grooming for both "Front Nine" (south side) and "Back Nine" (North side) Nordic Trails
Public access to the groomed Nordic trails is $50 per person per day, with no season passes available. Ski rentals are available at the Sports Shop. Guests must check in at the Sports Shop to sign a waiver and make payment before heading out. The daily pass does not allow access to the Restaurant this season. The clinics that are being offered are for members and lodging guests only.

Please call the Sports Shop with any questions you may have at 307-200-3093
---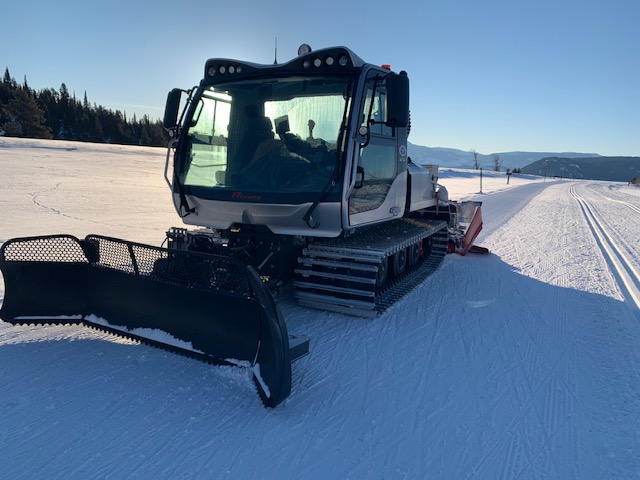 Last Update: 2/8
It is a beautiful sunny day today in GTNP. Grooming to Signal from Taggart Lake trailhead.
Grooming is sponsored by the GTNP Foundation and generous donations from our community.
---
Grooming Daily
Last Update: 2/6
We are in the cycle of resetting the skate lane with the ginzu in the late afternoon. The classic track is still holding up. There are a few moose hanging near the ranch, please be extra cautious. Skate and classic ski lessons for the rest of the season are filling up quickly so if you're considering a lesson or tour we recommend booking soon. Also, put it on your calendars, another fun night ski event – Full Moon Fondue February 16. Please call to make your reservation.
Please sign waivers and pay for trail passes online ahead of your visit. Call the front office (307) 543-2000 ahead of your visit for booking equipment rentals and Nordic adventures (lessons and tours).
https://www.turpinmeadowranch.com/the-ranch/live-conditions/
https://www.turpinmeadowranch.com | 307.543.2000
---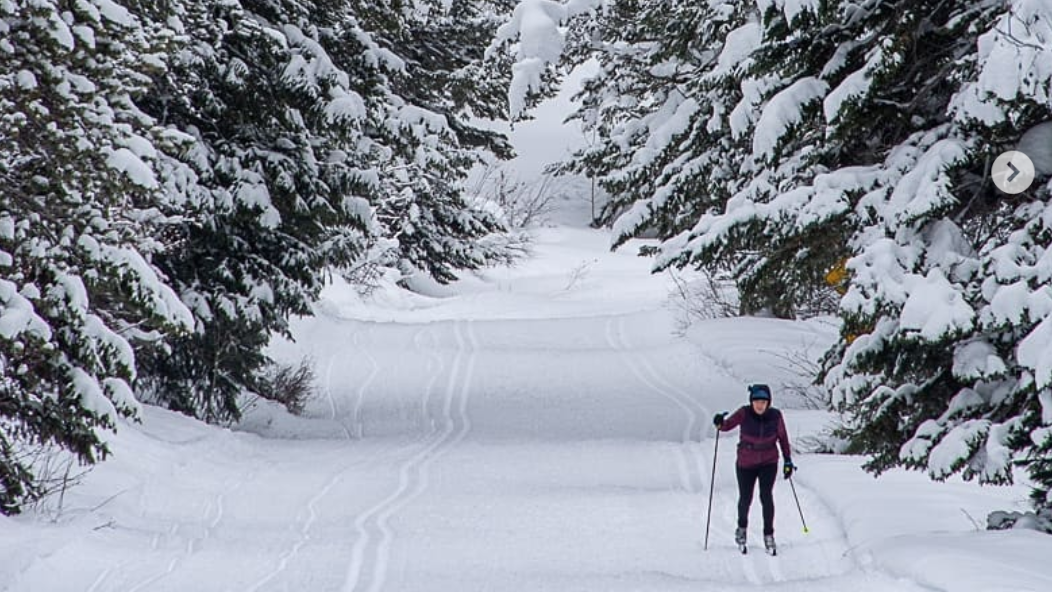 Trail Etiquette: Please keep your dogs leashed in the parking lot and be sure to clean up after them!
---
Grooming Schedule: Tuesday, Thursday, Saturday & Sunday
Last Updated: 2/8
Cross Country 15k: XC OPEN
Fat Bike Trails : Open
Snowshoe Trails: Open
Targhee's Nordic trails are groomed Tuesdays, Thursdays & Sat/Sundays. Fat bike/snowshoe trails are groomed regularly but not on a set schedule – the groomer usually waits until after a storm cycle to groom the single track.
Trail day passes are $20 this winter.
Remember, singletracks will be closed when there is more than 3 inches of snow in a 24 hour period.
---
Grooming Schedule: Tuesday, Thursday, & Sunday
Last Updated: 2/7
Skate: Set | Classic: Set
Reset skate lane. Classic is in good shape. Nice corduroy for skating and firm fast classic tracks for Tuesday morning.
Please do not park in the library parking lot. Please be sure to keep your dogs on a leash and to clean up after them.
---
Grooming Schedule: Monday, Wednesday & Friday
Last Updated: 2/7
Skate: Set | Classic: Set

Smoothed the skate track with drag but left the classic track alone. Conditions are good.
---
Grooming Schedule: Monday, Wednesday & Friday
Last Updated: 2/6
Skate: Set | Classic: Set
Sunday evening I reset the singletrack and Skate track. The classic track was still good. Enjoy the ride and the glide.
---
Grooming Schedule: Monday, Wednesday, Friday & Saturday
Last Updated: 2/8
Skate: Set | Classic: Set
Cleaned up the skate lane tonight. Epic skate skiing continues.
---
Grooming Schedule: Tuesday, Friday & Sunday
Last Updated: 2/7
Skate: Set | Classic: Set
Headed out to start grooming by 5:30 PM with a plan to reset the skate and classic track. Please be aware of the grooming equipment.
No dogs December 1 – April 15.
---
Teton Reserve Nordic
Grooming Schedule: Monday, Thursday & Saturday
Last Updated: 2/6
Skate: Set | Classic: Set
Reset Skate Lane – Classic Track was in good shape.
No dogs allowed.
---
Southern Valley Singletrack
Grooming Schedule: As needed
Last Updated: 2/4
Singletrack: Set

Friday morning early a.m. I was able to drag and reset happy hour, Powerline all the way to Pole Canyon, upper and lower lady slipper and Sherman Springs access road. The entire singletrack system is rockin and rollin. Enjoy the ride.
Happy Hour (aka Mike Harris to ID/WY state line)
No dogs December 1 – April 15.
---
Grooming Schedule: As needed
Last Updated: 1/13

Grooming to summer trail head 1/13
---
Grooming Schedule: As needed
Last Updated: 12/15

The USFS is continuing to monitor snow levels on our roads and will close them to wheeled motorized vehicles when there is enough snow to groom.
---
Grooming Schedule: As needed
Last Updated: 2/8

Groomed evening 2/8.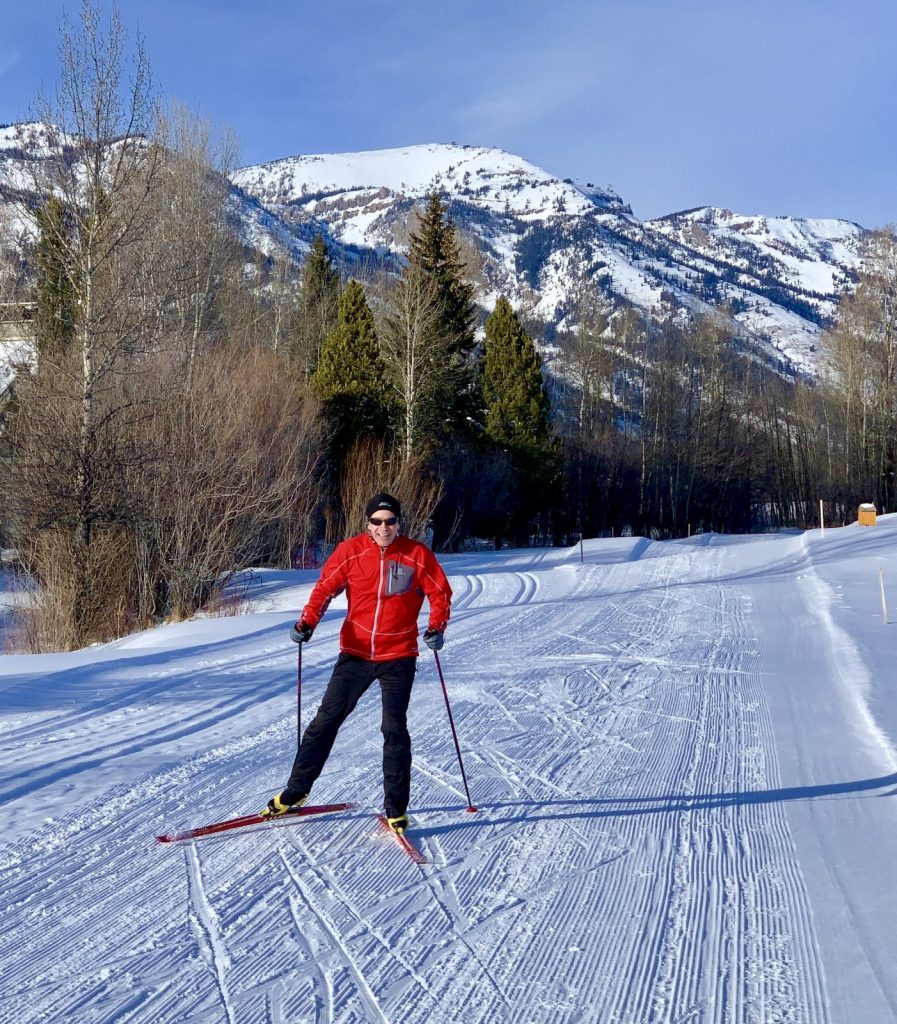 SKATE SKI CLINIC at TETON PINES
THURSDAY, FEBRUARY 10, 2022
11am – 12:30pm

Hosted by Scott Horn and JH Ski Club Nordic Team Coaches
There will be 10 clinics running every Thursday in January and February from 11am-12:30pm. The Nordic Masters clinics will focus on skate ski and classic cross country skiing every other week.
Joining all 10 clinics is your best approach to developing your full Nordic skiing technique, balance, stride, stamina, and overall fitness while having fun in a small group. For those who only wish to focus on one technique, we are offering a Skate Ski Clinic series of 5 clinics or a Classic Cross country series of 5 clinics.
---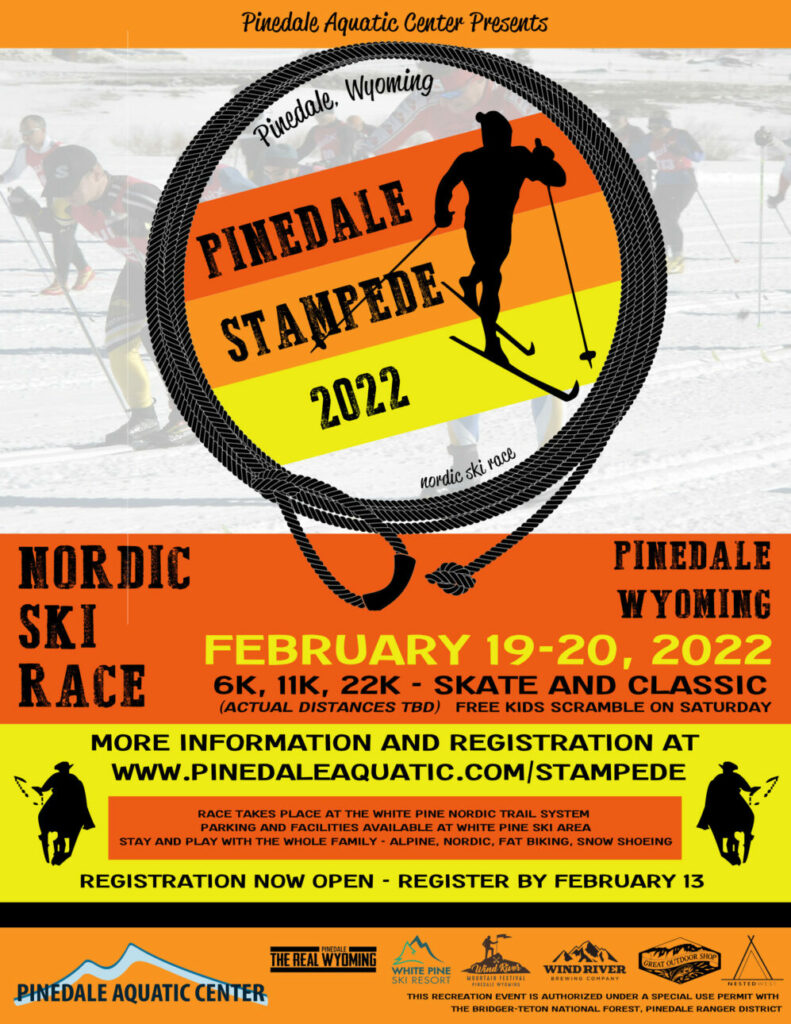 ---
---
We'd love to hear about your outdoor adventures, what your doing to stay healthy, safe, respectful of community health guidelines – send pictures or post on FB and Insta – #JHNordic