---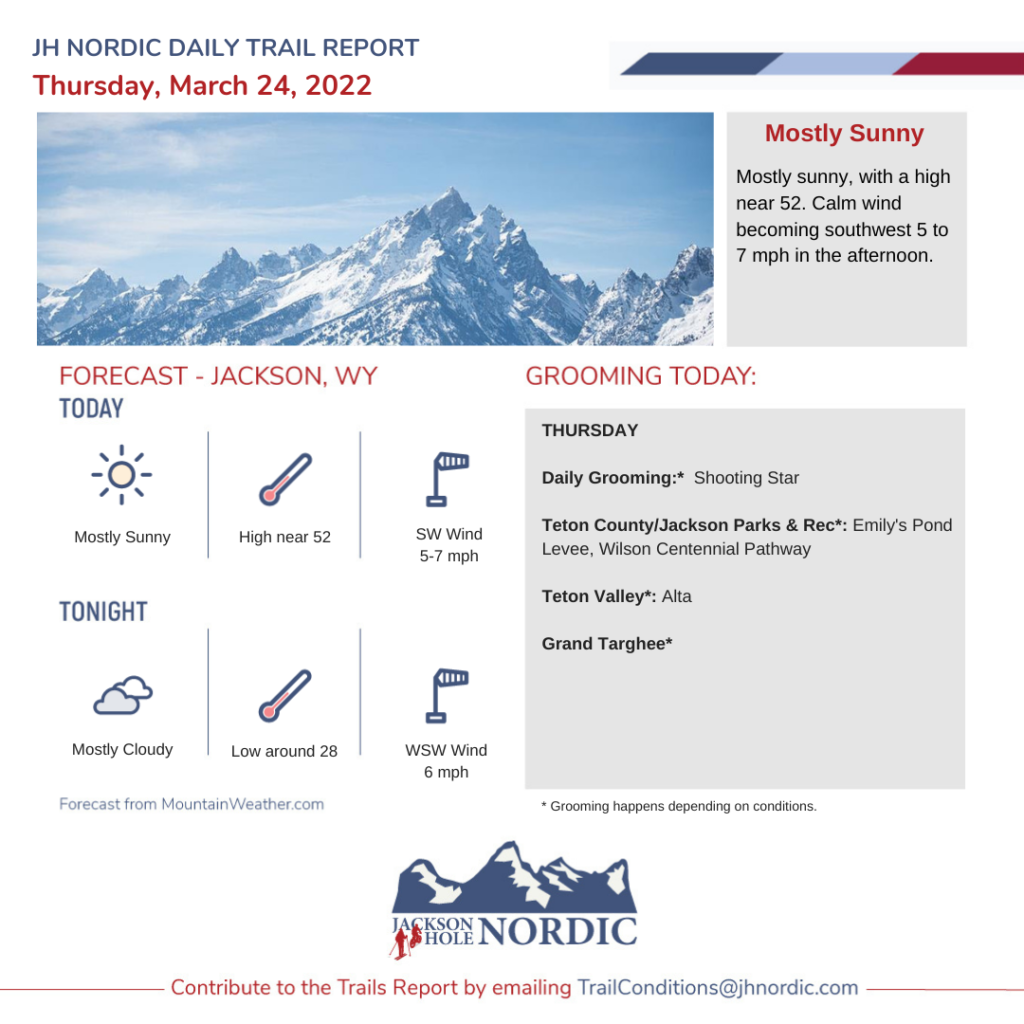 ---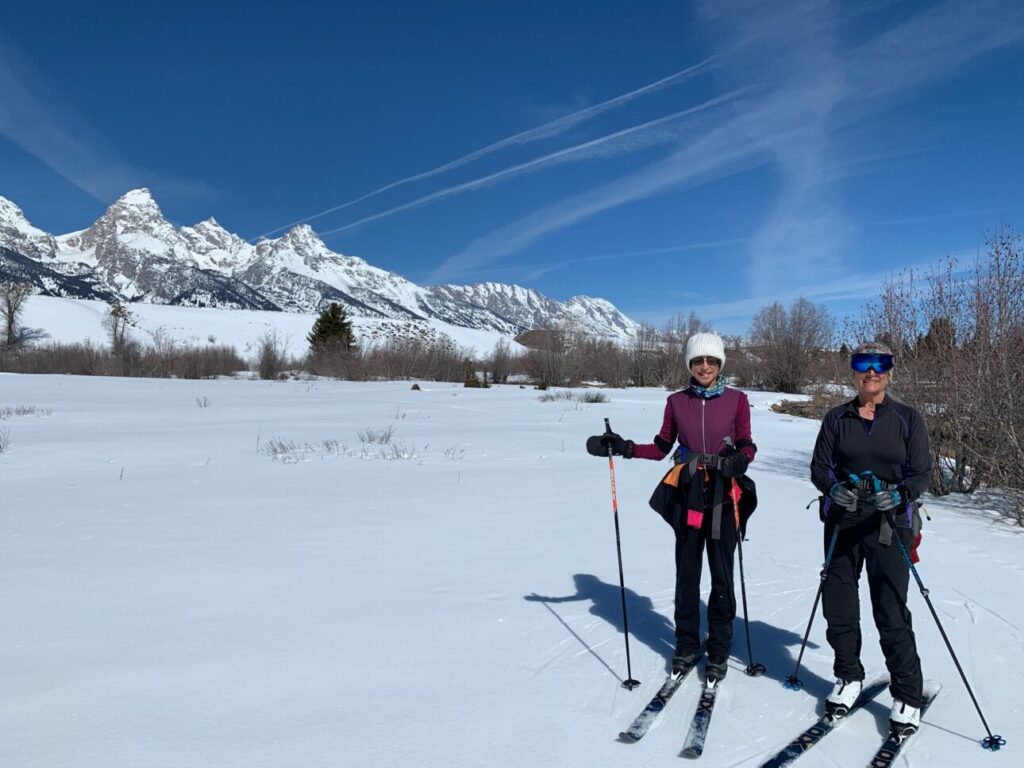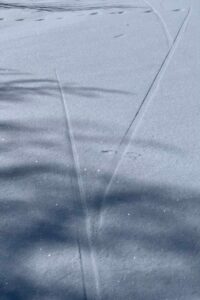 Crust cruising is happening! One of local Nordic skiers favorite spring skiing delights, whether on classic or skate skis. A few friends skied next to the groomed trail at Trail Creek Nordic Monday to discover the smoothest snow surface possible. Firm crust with a half inch of soft corn surface.
Grand Teton National Park, north of Moose, also has perfectly smooth open meadows, with firm, supportive crust. It's all about the timing, a good overnight freeze with a sunny morning.
Today, we explored the river bed of Cottonwood Creek, near Taggart. 10:30-12:30 was just right.. not to hard, not too soft. Such is the art of good timing, good estimates on temperature, and enjoying this brief spring ski window before the snow surface becomes rough with sun cups.
---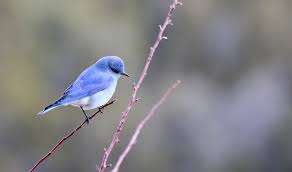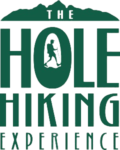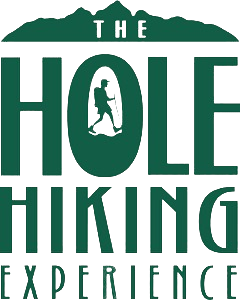 March 24, 2022 Nature Update
Provided by Cathy Shill founder of The Hole Hiking Experience
https://www.holehike.com/
"Every winter has it's spring." -John Burroughs
Spring began on Sunday. The increased light, melting snow, and bird song are all signs of spring in Jackson Hole. Changes occur daily making this a fun and exciting time of year.
A noticeable difference in the valley is the return of birds. Robins have been seen in town. Red-wing Blackbirds call near waterways as they establish territories. A personal highlight is the Mountain Bluebird. The feathers of the male stand out against the brown landscape. They have been seen on the National Elk Refuge. Join our team of naturalists to enjoy the signs of spring! Tours continue through April 10. With the most tour locations to offer, we can customize your experience to spring weather and conditions. www.holehike.com or 307.690.4453
Some say we go from winter to summer due to the cold, wet weather in April and May but it still feels like spring. Wet snowy weather can be hard on herbivores since they are weakest at this time of the year. In the spring, plants begin to grow with the increased light and warmth. These first shoots provide essential calories. Plants nourish many species including the elk, moose, deer, pronghorn, bison and big horn sheep. As a plant grows, it uses sunlight and carbon dioxide to make sugars or carbohydrates. During this process, photosynthesis, plants release oxygen that we depend on to survive.
Enjoy all the signs of spring. Animals are moving through the valley as they follow the melting snow and new growth. The southern parts of the valley turn green first and the wildlife will follow this line of growth and high-quality forage. Be careful while driving and do your best to give them space.
On the trail, recent temperatures have created "corn snow." This process occurs when the snow freezes at night and the sun's warmth begins to melt the top layer of snow as the day begins. The frozen crust of snow will support our weight before turning to slush during the heat of the day. It's a fun time to tour and looks like a few cold nights ahead. Enjoy all the newness!
---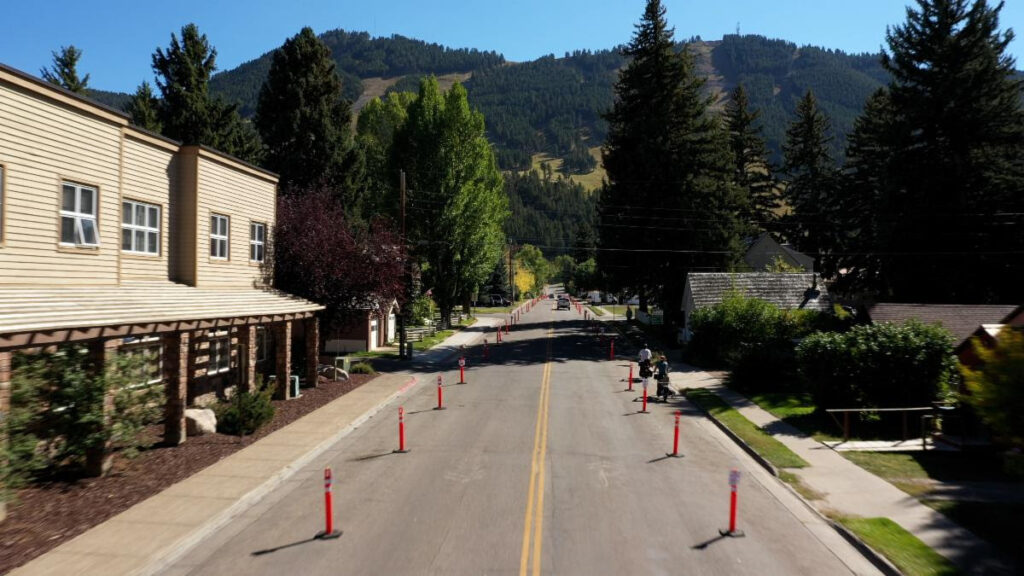 Update from Friends of Pathways: Willow Street Safe Routes Approved | Support Sage Meadows Bike Park
JHNordic is excited that Jackson Town Council approved the Willow Street Safe Cycling Route through Jackson – an important connector from Snow King Ave east and north to join the bike path next to the Elk Refuge on north to GTNP. This will allow local , tons users to safely cross downtown Jackson south to north ( and back) and community and visitors to connect on longer rides.Thanks to Friends of Pathways, Community Pathways, and our Councilors, staff, and community for their vision and support!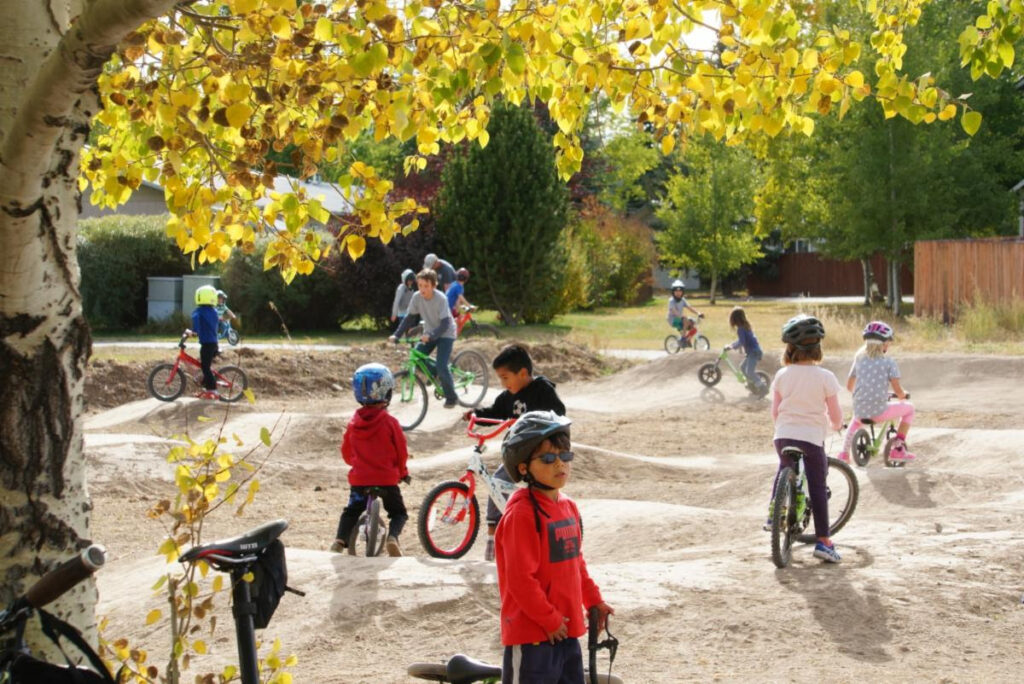 Building upon the success of the Blair Drive Bike Skills Park, Friends of Pathways proposes to design and construct a new bike park for kids at the corner of S. Hwy. 89 and South Park Loop Rd.

The Sage Meadows Bike Park will be conveniently located near the Melody Ranch neighborhood and accessible by the community pathways system. The bike park will enable kids of all ages to develop mountain bike skills from an early age and allow whole families to enjoy cycling fun in a safe, traffic-free environment.

To learn more about the Sage Meadows Bike Park, show your support, and to provide feedback, attend Teton County's open house at the Rec Center on Wednesday, March 23, from 11:30 a.m. to 1 p.m. and 4 p.m. to 7 p.m.
---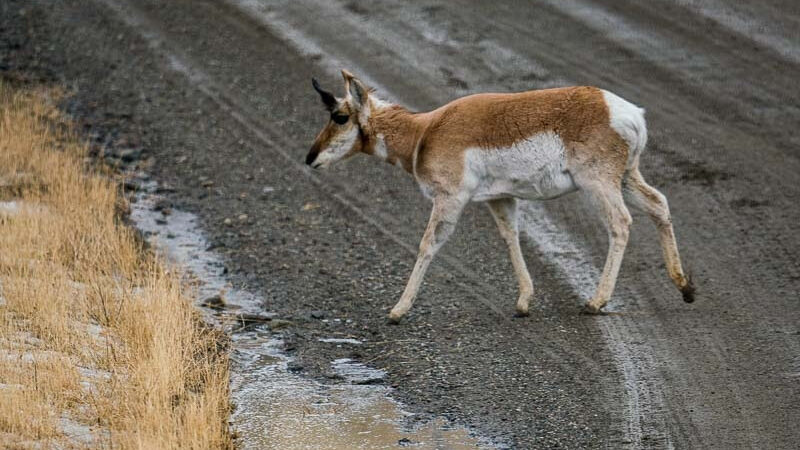 Wildlife Wednesday with JH EcoTour Adventures
We want to remind everyone that the spring migration is underway! Please keep a sharp eye out for migrating pronghorn antelope, deer, elk, and other wildlife. Many of our animals here in the Greater Yellowstone Ecosystem migrate hundreds of miles every year as the seasons change. Pronghorn in Grand Teton National Park have one of the longest migrations (~150 miles!) and they start moving, along with mule deer, as early as March. ⁠
Did you know bears aren't considered true hibernators? This is because they only drop their body temperatures by a few degrees when they're in their dens, allowing them to stay fairly alert. By contrast, other hibernating mammals like squirrels and chipmunks will drop their body temperatures to near-freezing, and it takes them quite a while to fully wake up. Click on the link below to read more about bear hibernation!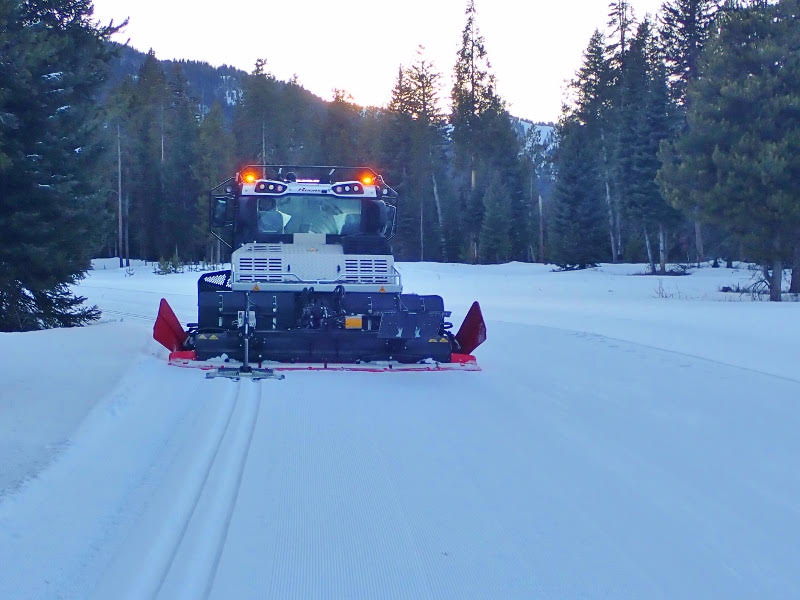 Grooming Tuesday and Thursday evenings
Last Update: 3/23
Get it While it's Not Hot!
There's still plenty of skiing at Trail Creek today although the forecast below might be a bit challenging in the days to come. We've entered that time of year where first thing in the morning you can jump on the crust in the fields which is quite stable, mid-morning the field trails begin to soften, and then in the afternoon the woods ski nicely.
Today's grooming actually happened yesterday evening. The Husky ventured out and was able to do a pretty good job of morphing the warm snow into crisp corduroy and sharp classic tracks. Pretty much every trail was covered with a skate/classic pass with Close Field, Moose Loop, Armin's, and Olympic received multiple passes.
In other Nordic world news, the Birkebeinerrennet took place over last weekend. This is perhaps the most iconic Nordic race in the world and something that all you Nordie's might want to put on your bucket list. It appears as if we had no local participants this year and while it is a bit far out to book flights now, Delta is currently offering round trip tickets from Jackson to Oslo for only $761 for mid-February. You too could do the Birkebeinerrennet!
Next grooming will take place Thursday evening and then probably Saturday evening depending on skier volume and how things go for the rest of the week.
Groomer's choice is to cruise the crust in the early morning, sunny trails in the late morning, and the woods in the afternoon.
---
Grooming Monday-Saturday
Last Update: 3/22
Cache creek and May park are groomed and in decent shape. Game creek will be done around 11:00. This will be the last week of grooming for the season.
Thursday Grooming Schedule: Emily's Pond Levee, Wilson Centennial Pathway
---
Last Update: 3/13
I did a pass on all the Cache Creek trails this evening. Things are holding up well but as the temps get above freezing try to avoid using the trails in the late afternoon.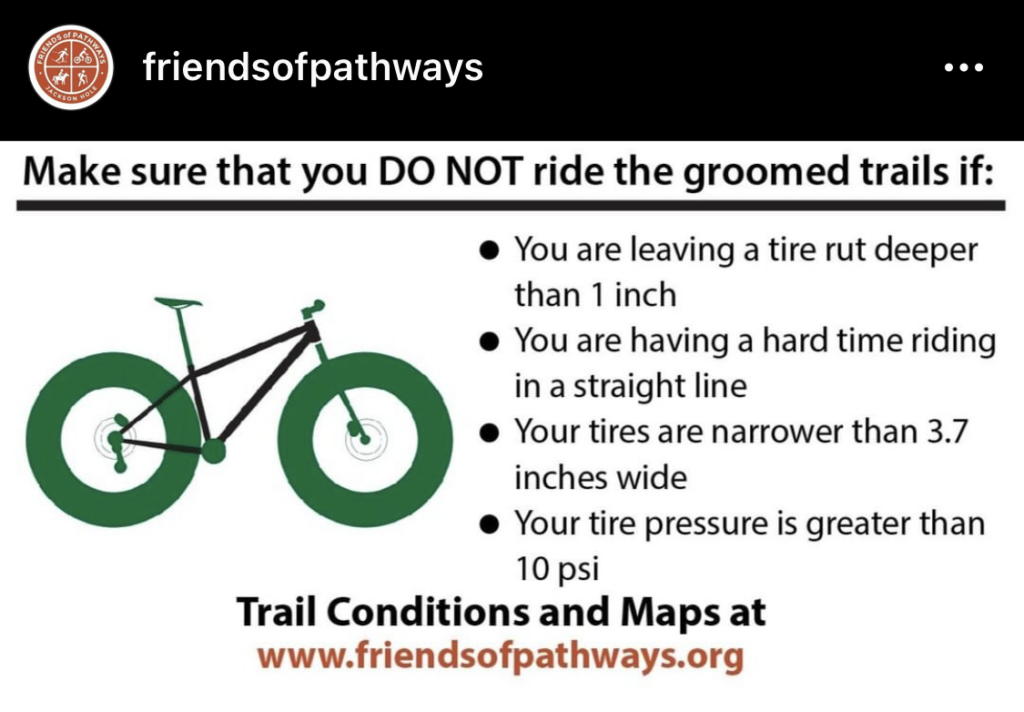 Grooming by Friends of Pathways.
---
Grooming is finished for the season.
Last Update: 3/20
Sunday March 20 was our closing day. Thanks for a great season!!
---
Grooming Daily
Last Update: 3/23
Grooming will be ongoing through 10am. The yellow loop is complete. We'll be pushing and harvesting snow on the orange loop in particular hole 15.
---
Grooming finished for the season.
---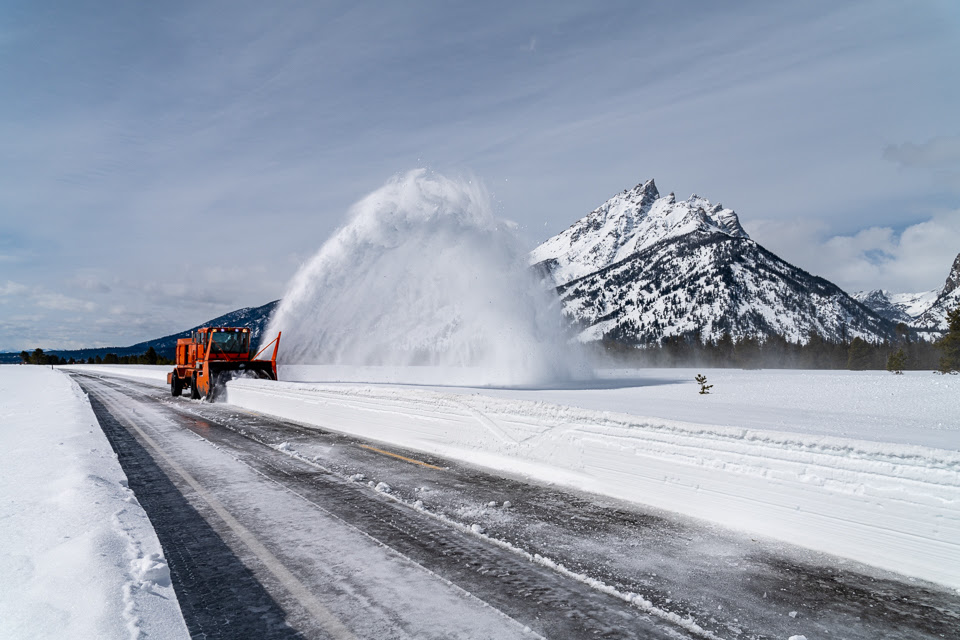 Grooming is finished for the season and plowing operations began 3/14
Grooming is sponsored by the GTNP Foundation and generous donations from our community.
---
Grooming is finished for the season.
The lodge is closed for the season and grooming has come to an end. Thanks to all who came out and visited the ranch this winter! The lodge and restaurant will be open for summer activities mid-June.
https://www.turpinmeadowranch.com/the-ranch/live-conditions
https://www.turpinmeadowranch.com | 307.543.2000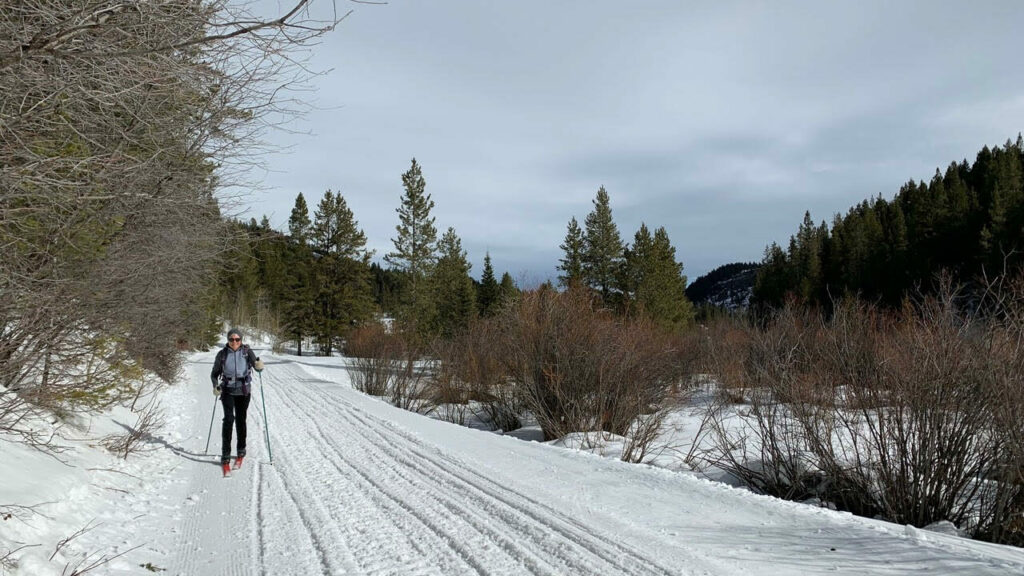 Trail Etiquette: Please keep your dogs leashed in the parking lot and be sure to clean up after them!
---
Grooming Schedule: Tuesday, Thursday, Saturday & Sunday
Last Updated: 3/23
Cross Country 15k: XC OPEN
Fat Bike Trails : Closed
Snowshoe Trails: Open
Targhee's Nordic trails are groomed Tuesdays, Thursdays & Sat/Sundays. Fat bike/snowshoe trails are groomed regularly but not on a set schedule – the groomer usually waits until after a storm cycle to groom the single track.
Trail day passes are $20 this winter.
Remember, singletracks will be closed when there is more than 3 inches of snow in a 24 hour period.
---
Grooming Schedule: Tuesday, Thursday, & Sunday
Last Updated: 3/22
Skate: Set | Classic: Set
Reset skate track. Classic track was in pretty good shape. Track is firming up should be good skating and classic skiing today.
Please do not park in the library parking lot. Please be sure to keep your dogs on a leash and to clean up after them.
---
Grooming Schedule: Monday, Wednesday & Friday
Last Updated: 3/20
Skate: Set | Classic: Set
Went out at 5pm to roll the 6" of fresh snow and set a classic track. Cold temps tonight should firm things up for great skiing tomorrow.
---
Grooming Schedule: Monday, Wednesday & Friday
Last Updated: 3/23
Skate: Set | Classic: Set
Going to let it ride from my midday groom yesterday. More people/dogs are walking on the track than skiing. Both classic and skate should still be good but not sure it will make it to the next scheduled groom with such warm temps forecasted. Thanks All
---
Grooming Schedule: Monday, Wednesday, Friday & Saturday
Last Updated: 3/22
Skate: Set | Classic: Set
Plan to make a quick pass in and out with the Ginzu, to reset skate track, as it remained quite soft yesterday after rolling the 9 inches of new snow that fell on Sunday. Should be good.
---
Grooming Schedule: Tuesday, Friday & Sunday
Last Updated: 3/21
Skate: Set | Classic: Set
Monday morning groom session we reset the skate and classic track on yetis and campground loops. Enjoy some of the last Nordic skiing we'll have as the temperatures are going get
No dogs December 1 – April 15.
---
Done Grooming for the Season
Last Updated: 3/21
Skate: Not Set | Classic: Not Set
We are done grooming at Teton Reserve for the season. We pulled a bunch of trail stakes last week and it snowed yesterday more than anticipated. We don't want to groom blind and risk damaging the golf course. Thanks to everyone involved with making this track a reality this winter. We hope you enjoyed the new venue.
No dogs allowed.
---
Southern Valley Singletrack
Grooming Schedule: As needed
Last Updated: 3/18
Singletrack: Set
Friday evening I was able to groom and set the singletrack on powerline to the top, Nemo, upper and lower Hillbenders. Please ride these trails in the early a.m. and later p.m. when the temperatures are coldest. The forecast has an outlook for incredibly warm temperatures that will not be conducive to riding singletrack mid-day. If you're leaving a rut turn around. Thank you for your support.
Happy Hour (aka Mike Harris to ID/WY state line)
No dogs December 1 – April 15.
---
Grooming Schedule: As needed
Last Updated: 3/16

Groomed to Pinnacle TH only.
---
Grooming Schedule: As needed
Last Updated: 3/16

Grooming is done for the 21/22 season.
---
Grooming Schedule: As needed
Last Updated: 3/17

Groomed 3/17.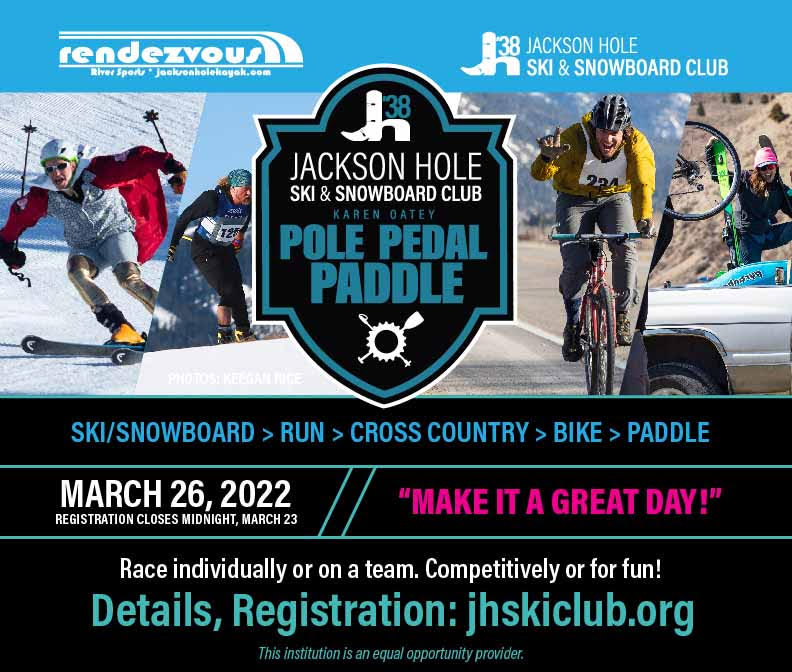 Registration is now OPEN for JHSC's Rendezvous River Sports Karen Oatey Pole Pedal Paddle on March 26th. Since 1975 the "PPP" has served as the annual kickoff to spring in Jackson Hole with a five-leg race that includes:
Ski/snowboard alpine race at Jackson Hole Mountain Resort
Running leg from Teton Village to Shooting Star
Cross country ski leg at Shooting Star Nordic track
Cycling leg from Shooting Star to Von Gontard's Landing at South Park Bridge
Paddling leg on the Snake River to Astoria boat ramp
Competitors are invited to race individually or on a team and competitively or for fun. Either way, costumes are highly encouraged! The PPP will conclude with a large community celebration at Astoria Hot Springs Park open to the public*.
Registration closes at midnight on Wednesday, March 23rd Details and registration HERE.
*Please no dogs at any leg of the PPP and if you plan to soak at Astoria, reservations are required.
---
---
We'd love to hear about your outdoor adventures, what your doing to stay healthy, safe, respectful of community health guidelines – send pictures or post on FB and Insta – #JHNordic