---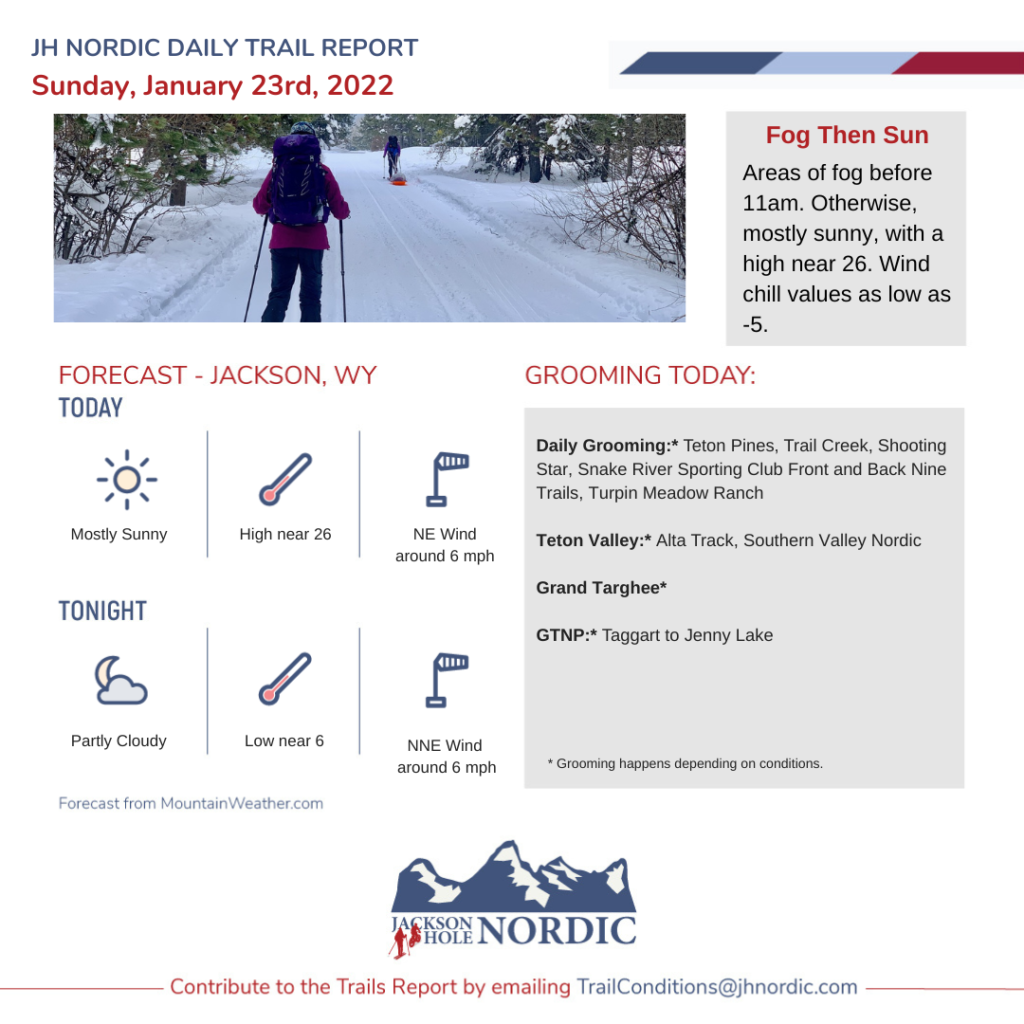 ---
TVTAP Winter Trails Challenge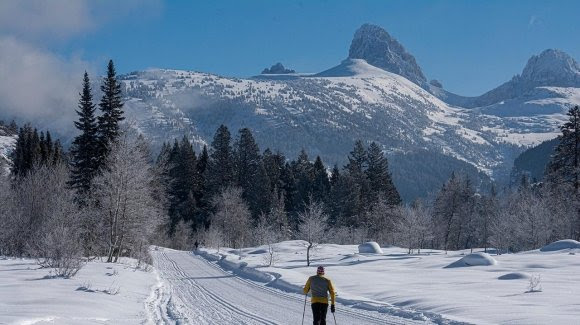 There is still time to join the TVTAP challenge with many options to have fun tracking your Winter Trail mileage! See the FAQ's and answers below to see just how endless the options are.
FAQs answered by Dan at TVTAP since the event rolled out:
Q-Can any miles on trails count or only TVTAP groomed trails?

A-Any trail.Being out on trails is good for your heart and your head.

Q-From my mom-Can I form a team in my area and walk, ski, ride on trails in our area.

A-Yes. We think being outside, anywhere at this time of year is healthy and good for you.

Q-If I ride 50 miles on my fatbike on the roads, does that count?

A-Yes! If The Winter Trails Challenge creates something for you whereby you conjure up a masochistic way to have fun outside in the winter YES!!!
Can you see a theme? We know it is good for us to be outside. Walk, Ski, Ride and have fun. Check out new trails, lap your favorites.
---
As many local Jackson Hole and Teton Valley folks know, there's a small group of US Forest Service cabins that can be rented for a few nights year-round, in the proximity of 1 1/2 hour drive from Jackson. After staying in several during the non-snow months, a friend decided this would be much better than winter camping to celebrate a birthday with friends.
Warm River Springs cabin is set in Targhee National Forest north-east of Ashton ID, near Mesa Falls. Near-by is an occasionally groomed classic cross country ski trail that follows the summer scenic byway road and canyon rim of the Henry's Fork River, beginning at Bear Gulch parking area and climbing to Lower Mesa Falls, then Upper Mesa Falls. The road and summer forest roads are groomed for snowmobiles, and also provide many variations for XC skiing.

We visited Upper Mesa Falls from our rustic cabin (wood stove, no electricity , running water, outdoor vault toilet ) – a 14 mile round trip ski, as our "day trip' excursion. Upper Mesa Falls is amazingly beautiful in winter with snow, ice, deep blue-green waterfall. Warm River itself is fascinating example of thermal geology, with the gushing spring pouring 50 F. water out of a rock face to create an immediate river.
---
A Message From the JH Poop Fairies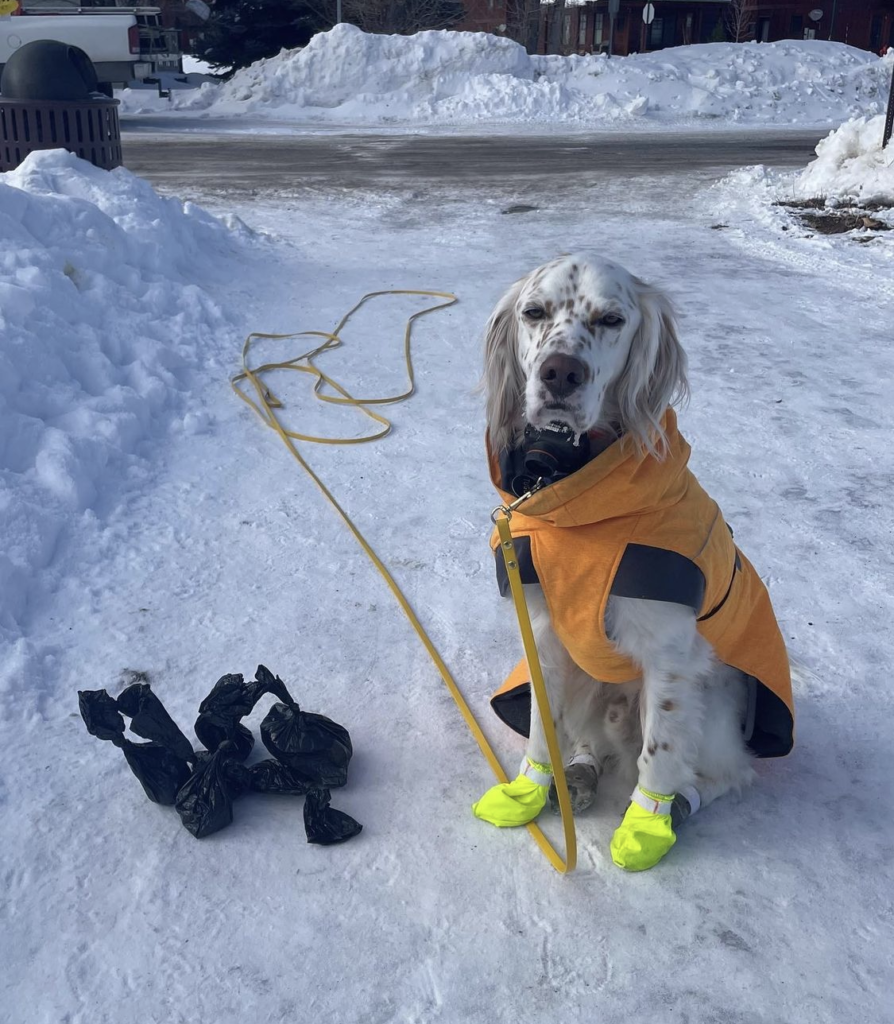 The JH Poop Fairies are spreading the word: stretches of our pathways are becoming pretty poopy (especially near the community gardens, new post office, and Nelson Knoll). Please scoop the poop and pay it forward by picking up a few extras.
Please recreate responsibly. Not only is dog waste unsightly, it pollutes our water.
---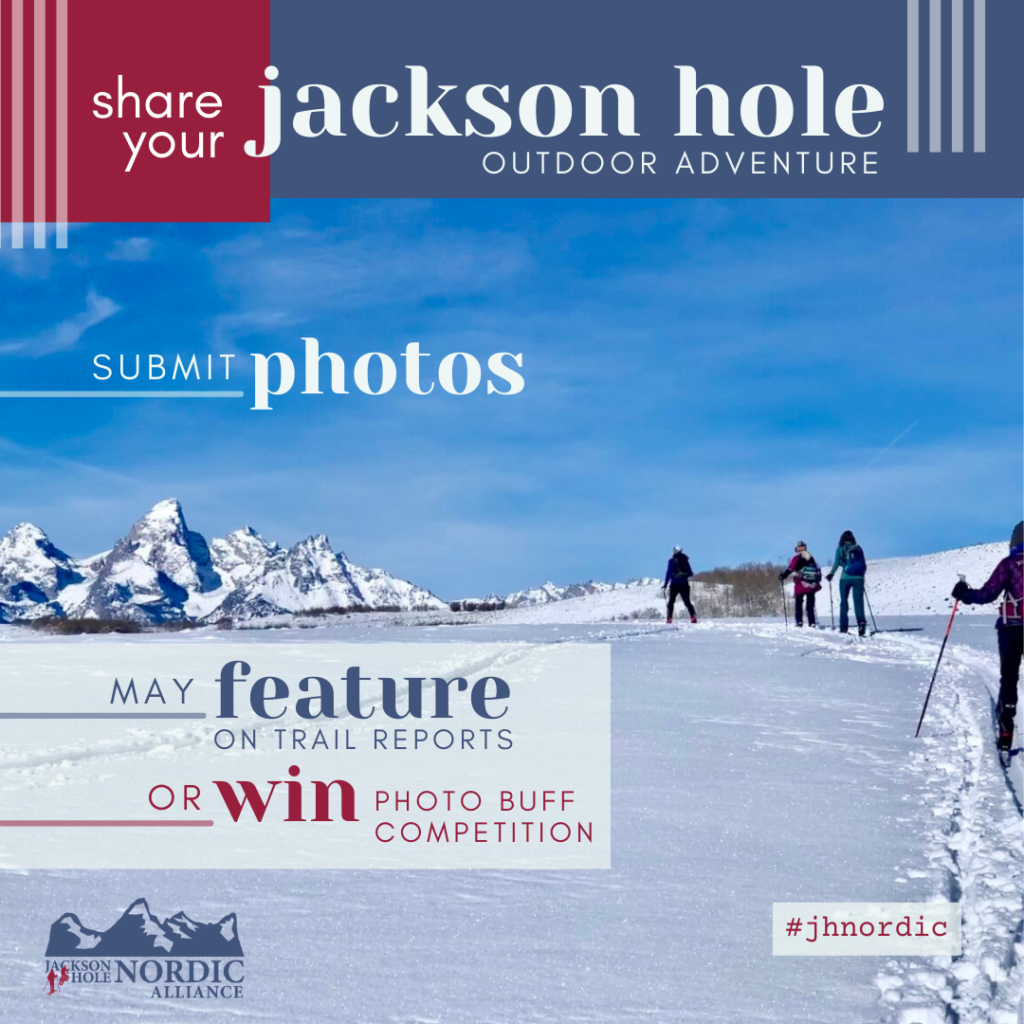 Share Your Jackson Hole Outdoor Adventure
With this span of "Blue Bird Days" in our forecast, the conditions are good, the trails are groomed and the sun is shining. We invite you to hit the Nordic trails, take photos of your adventures and share them with us. When you submit your photo(s) and describe your outing we may share your adventure on social media, our trail reports, and we will also enter you to win our Photo Buff Competition! We'll be seeing you on the trails.https://jhnordic.com/share-your-jackson-hole-outdoor-adventure/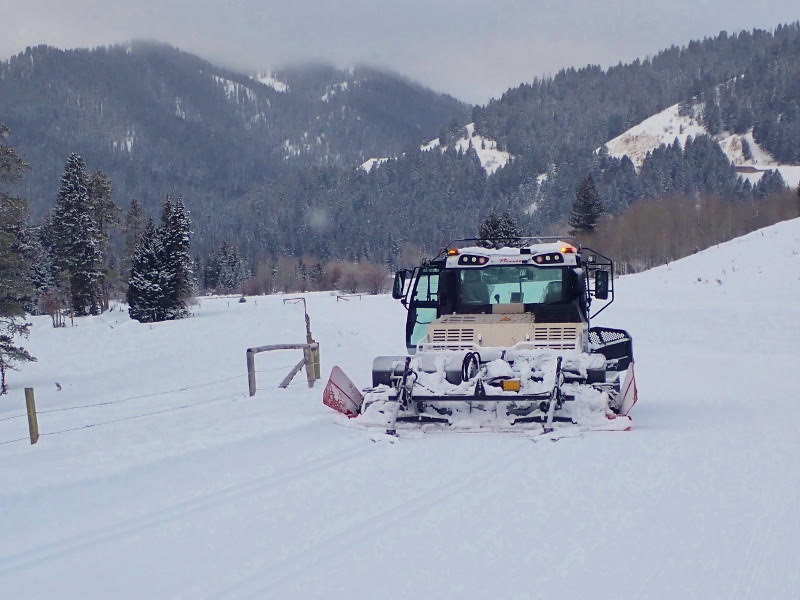 Grooming Daily
Last Update: 1/22
Lots of Racing Today!
Jackson Hole High School skiers are still racing in Laramie with today's venue being a 7.5 K classic race. Yesterday's results can be viewed on this Webscorer page; our very own Kate Brigham and Will Johnson were the fastest female and male skiers in the state in yesterday's skate race, way to go skiers!
A little closer to home the Spud Chase is happening over the hill as this report is being posted. You can follow the live results at the Spud Chase results page.
If your racing venue needs to be closer to home today, what better place to try your speed than at Trail Creek. While there are a few clouds today, the wind is calm and the temps are in the Nordic perfect 20's range. The Husky was once again hard at it today, visiting almost every trail. The field trails received multiple passes with some classic tracks and most skate lanes being reset. The woods trails mostly received a single pass with most classic tracks being reset, many on the opposite side from yesterday.
Conditions have firmed nicely from yesterday and skiing should be fantastic today.
Groomer's choice for today is the East Fields.
---
Grooming Monday-Saturday
Last Update: 1/21
Cache Creek, Game Creek and May park were groomed and in good shape Friday.
---
Last Update: 1/21

I groomed Cache to Noker Mine, Gauging Station, Hagen, Sidewalk, Hagen Highway, and Ferrins Friday night.
Grooming by Friends of Pathways.
---
Grooming Daily
Last Update: 1/14
The skiing conditions have been incredible at Teton Pines! The cold temps and clear skies are great for our track. Our track is immaculately groomed every morning so come on out and check it out!
We groom 13km+ daily for both skate and classic with our new snowcat.
Our trails and shop are open to the public 9am-4pm daily. Please call us in advance to book lessons at: (307) 733-1733. You do not need a reservation for skiing and we do not take reservations for rentals. Please contact us in advance to check availability for off-site rentals.
We still have a great selection of classic skis, skate skis, boots, jackets, pants, gloves, and hats. We have a full tuning shop so drop off your skis for a nordic wax done by our great wax techs who are all nordic skiers!
Visit our website for pricing and other information: www.tetonpinesnordiccenter.com
---
Grooming Daily
Last Update: 1/21
We received just enough snow overnight for the snowmobile to struggle while grooming this morning and skiers should anticipate soft conditions that will favor a classic or touring set up. Barring any delivery issues, we hope to have our Pistenbully/snowcat back late today. Assuming the snowcat arrives as planned, we will continue to only groom the yellow loop/sled hill this weekend and evaluate how the snowcat/pistenbully performs. If the snowcat is functioning properly, we will then begin to shape and prep the orange loop this Monday. Trail conditions should firm up on the yellow loop each day over the weekend and I will update everyone again Monday regarding how the snowcat is doing along with if any additional loops may open.
TRAIL STATUS
YELLOW LOOP OPEN
SLED HILL GROOMED on 1/10 (Grooming will occur again when Snowcat is back from Repairs)
CLASSIC TRACKS NOT SET (Will be set once Snowcat is Repaired)
SNOWSHOEING CLOSED (Will be open once Snowcat is Repaired)
ORANGE LOOP, CLOSED (Will be open once Snowcat is Repaired)
WALKING, NOT ALLOWED
---
Daily Nordic grooming for both "Front Nine" (south side) and "Back Nine" (North side) Nordic Trails
Public access to the groomed Nordic trails is $50 per person per day, with no season passes available. Ski rentals are available at the Sports Shop. Guests must check in at the Sports Shop to sign a waiver and make payment before heading out. The daily pass does not allow access to the Restaurant this season. The clinics that are being offered are for members and lodging guests only.

Please call the Sports Shop with any questions you may have at 307-200-3093
---
Last Update: 1/21
Headed to Signal Mountain, it was cold and a little overcast Friday morning.
Grooming is sponsored by the GTNP Foundation and generous donations from our community.
---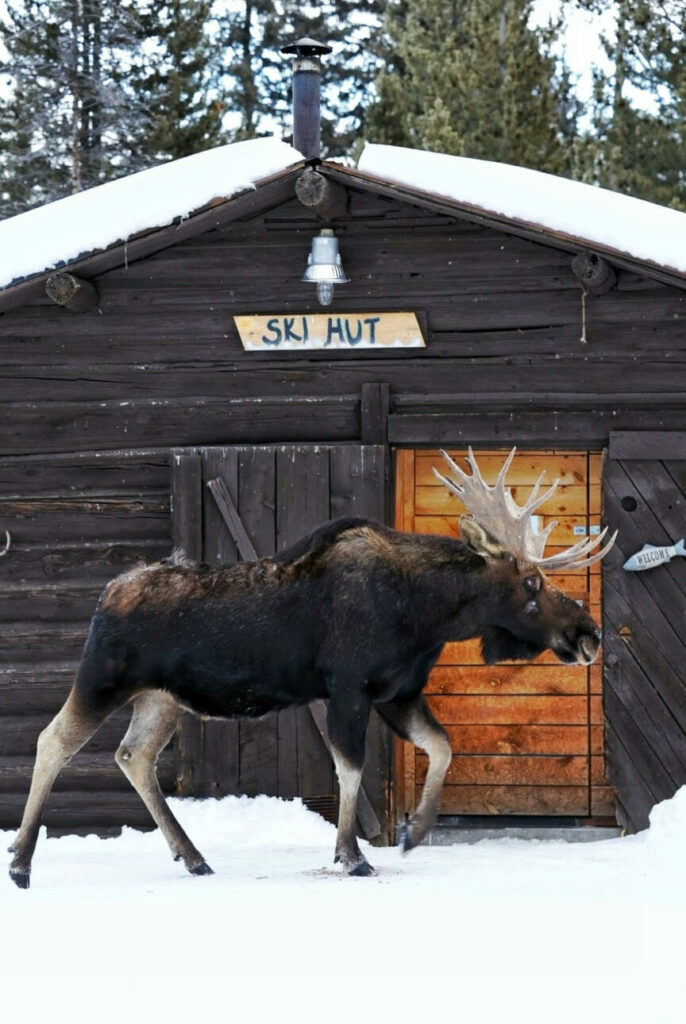 Grooming Daily
Last Update: 1/21
All of the trails were reworked with the pisten bully on Friday, we are ready for fun this weekend at TMR. In Turpin news: the moose is still around so please be aware when you're out on our trails, we have new merch in the gift shop, and there is still 10 days to vote for Turpin in the Best of Jackson Hole! We'd love your support in the categories of Best Hotel, Best Overall Restaurant, Best Family Friendly Activity (Nordic Skiing!), Best Chef – Josh Black, and Best Musician – Gabe Hassan. If you've not experienced the magic of Turpin you've got to come up and enjoy first hand why we're in the running for "best of JH." Please sign waivers and pay for trail passes online ahead of your visit. Call the front office (307) 543-2000 ahead of your visit for booking equipment rentals and Nordic adventures (lessons and tours).
https://www.turpinmeadowranch.com/the-ranch/live-conditions/
https://www.turpinmeadowranch.com | 307.543.2000
---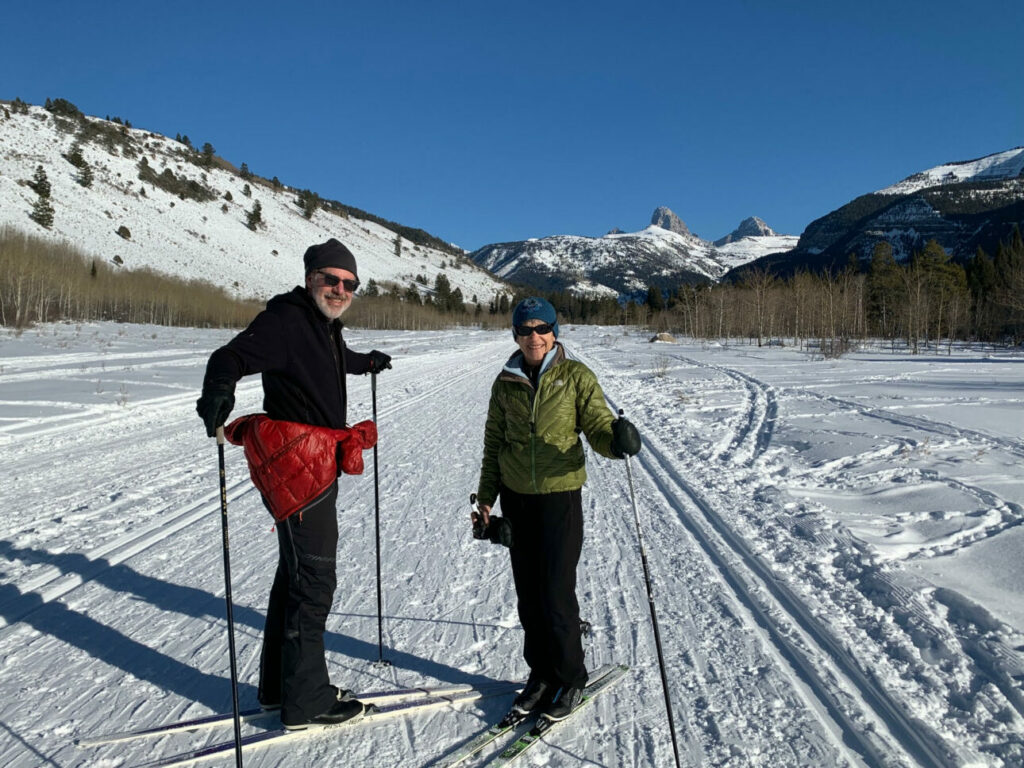 Trail Etiquette: Please keep your dogs leashed in the parking lot and be sure to clean up after them!
---
Grooming Schedule: Tuesday, Thursday, Saturday & Sunday
Last Updated: 1/19

Cross Country 15k: XC OPEN
Fat Bike Trails : Open
Snowshoe Trails: Open
Targhee's Nordic trails are groomed Tuesdays, Thursdays & Sat/Sundays. Fat bike/snowshoe trails are groomed regularly but not on a set schedule – the groomer usually waits until after a storm cycle to groom the single track.
Trail day passes are $20 this winter.
Remember, singletracks will be closed when there is more than 3 inches of snow in a 24 hour period.
---
Grooming Schedule: Tuesday, Thursday, & Sunday
Last Updated: 1/22
Skate: Set | Classic: Set
Headed over early Saturday morning to ginzu a couple laps.
Please do not park in the library parking lot. Please be sure to keep your dogs on a leash and to clean up after them.
---
Grooming Schedule: Monday, Wednesday & Friday
Last Updated: 1/21
Skate: Set | Classic: Set

Grooming now, enjoy!
---
Grooming Schedule: Monday, Wednesday & Friday
Last Updated: 1/21
Skate: Set | Classic: Set
Was able to set everything. Nice and soft thanks to a good amount of fresh snow.
---
Grooming Schedule: Monday, Wednesday, Friday & Saturday
Last Updated: 1/22
Skate: Set | Classic: Set
Plan to reset both skate and classic tracks with the Ginzu Saturday morning. Expect both to turn out well. Looks to be another good week of Nordic skiing.
---
Grooming Schedule: Tuesday, Friday & Sunday
Last Updated: 1/21
Skate: Set | Classic: Set
Rolled out about 8-10" and set classic track. It's a bit soft, so we'll see how long the tracks survive. Otherwise some seriously sweet corduroy. Enjoy!
No dogs December 1 – April 15.
---
Teton Reserve Nordic
Grooming Schedule: Monday, Thursday & Saturday
Last Updated: 1/22
Skate: Set | Classic: Set
Heading out at 6 PM to groom. I hope to be done by 8 o'clock. Standby for updates.
No dogs allowed.
---
Southern Valley Singletrack
Grooming Schedule: As needed
Last Updated: 1/21
Singletrack: Set

Groomed NEMO POWERLINE TO POLE CANYON UPPER AND LOWER LADYSLIPPER Groomer broke on Nemo so did not do Grumpy or Hillbenders, may get to it later
Happy Hour (aka Mike Harris to ID/WY state line)
No dogs December 1 – April 15.
---
Grooming Schedule: As needed
Last Updated: 1/13

Grooming to summer trail head 1/13
---
Grooming Schedule: As needed
Last Updated: 12/15

The USFS is continuing to monitor snow levels on our roads and will close them to wheeled motorized vehicles when there is enough snow to groom.
---
Grooming Schedule: As needed
Last Updated: 1/19

Groomed 1/19/22.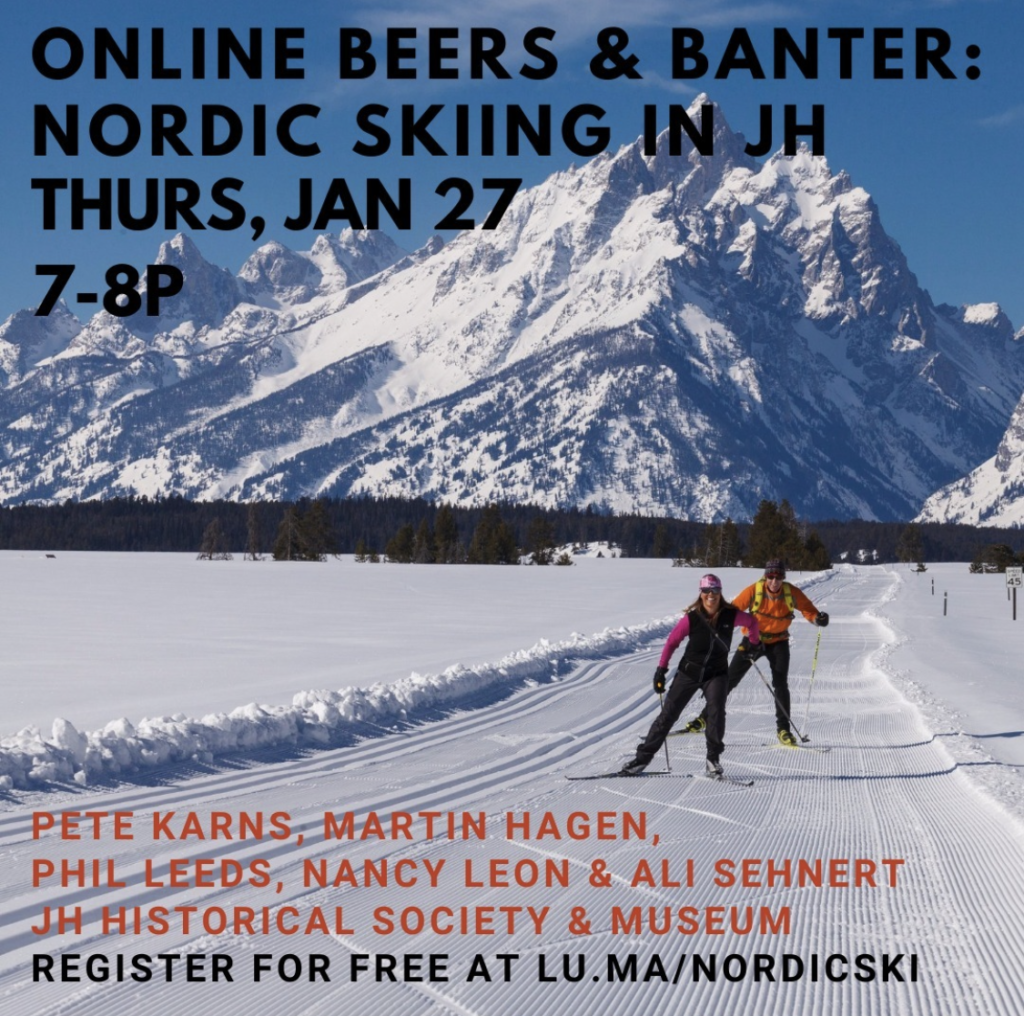 ---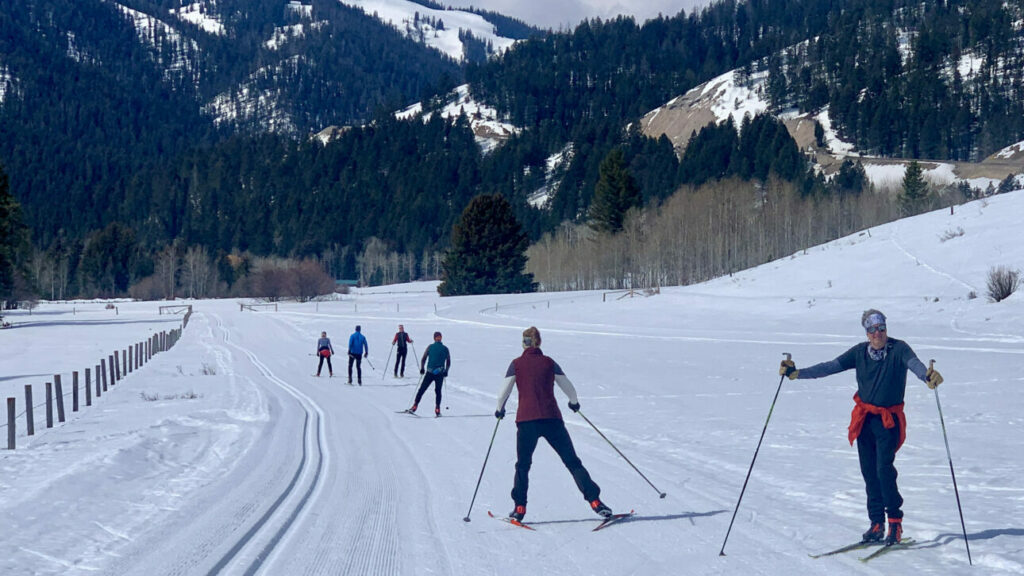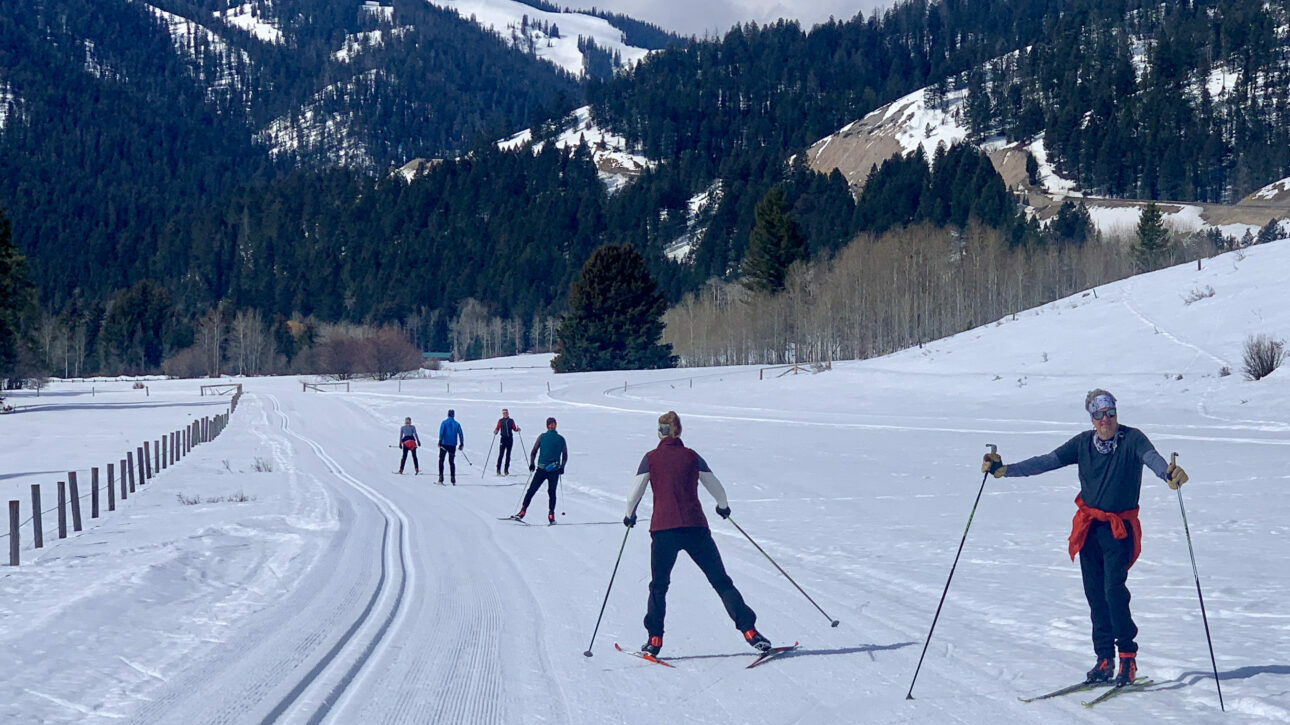 SKATE SKI CLINIC
THURSDAY, JANUARY 27, 2022
11am – 12:30pm

Hosted by Scott Horn and JH Ski Club Nordic Team Coaches
There will be 10 clinics running every Thursday in January and February from 11am-12:30pm. The Nordic Masters clinics will focus on skate ski and classic cross country skiing every other week.
Joining all 10 clinics is your best approach to developing your full Nordic skiing technique, balance, stride, stamina, and overall fitness while having fun in a small group. For those who only wish to focus on one technique, we are offering a Skate Ski Clinic series of 5 clinics or a Classic Cross country series of 5 clinics.
---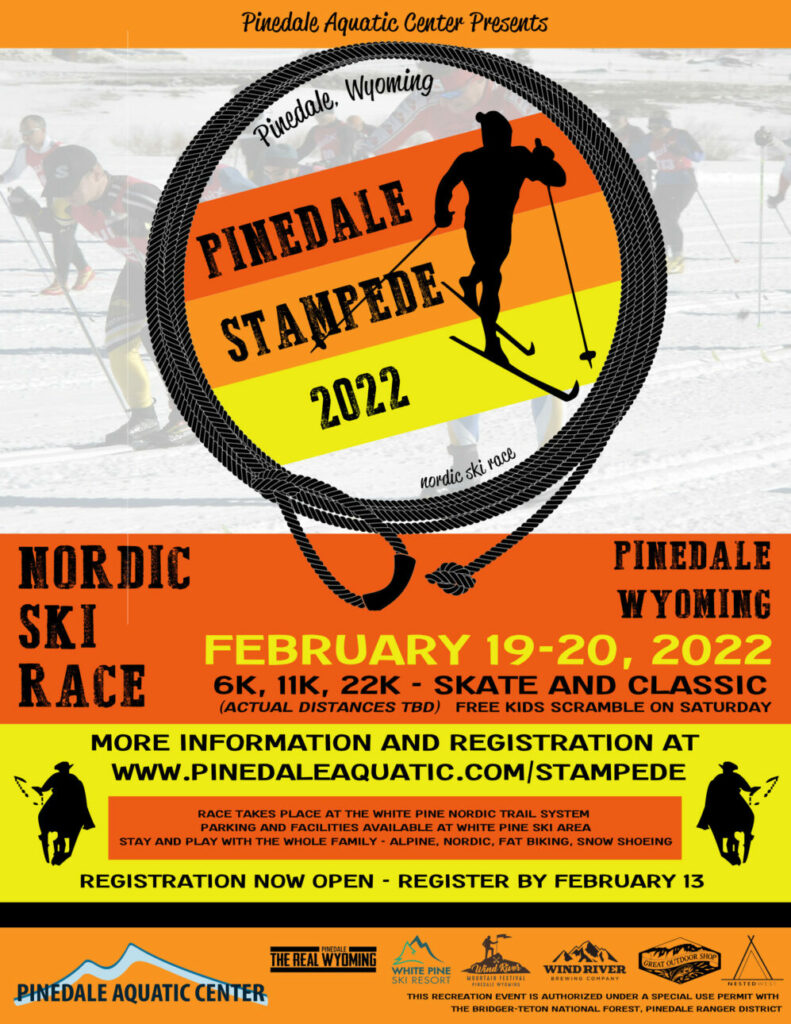 ---
---
We'd love to hear about your outdoor adventures, what your doing to stay healthy, safe, respectful of community health guidelines – send pictures or post on FB and Insta – #JHNordic