---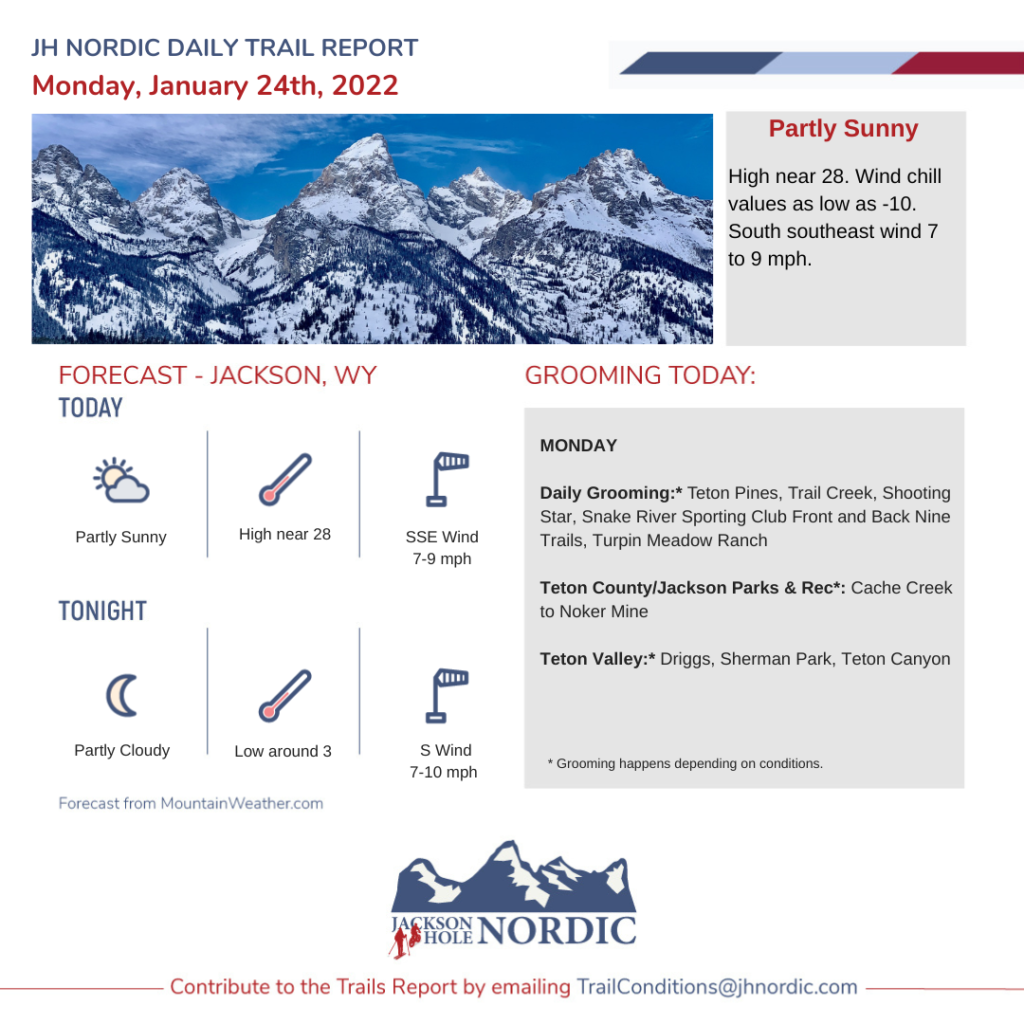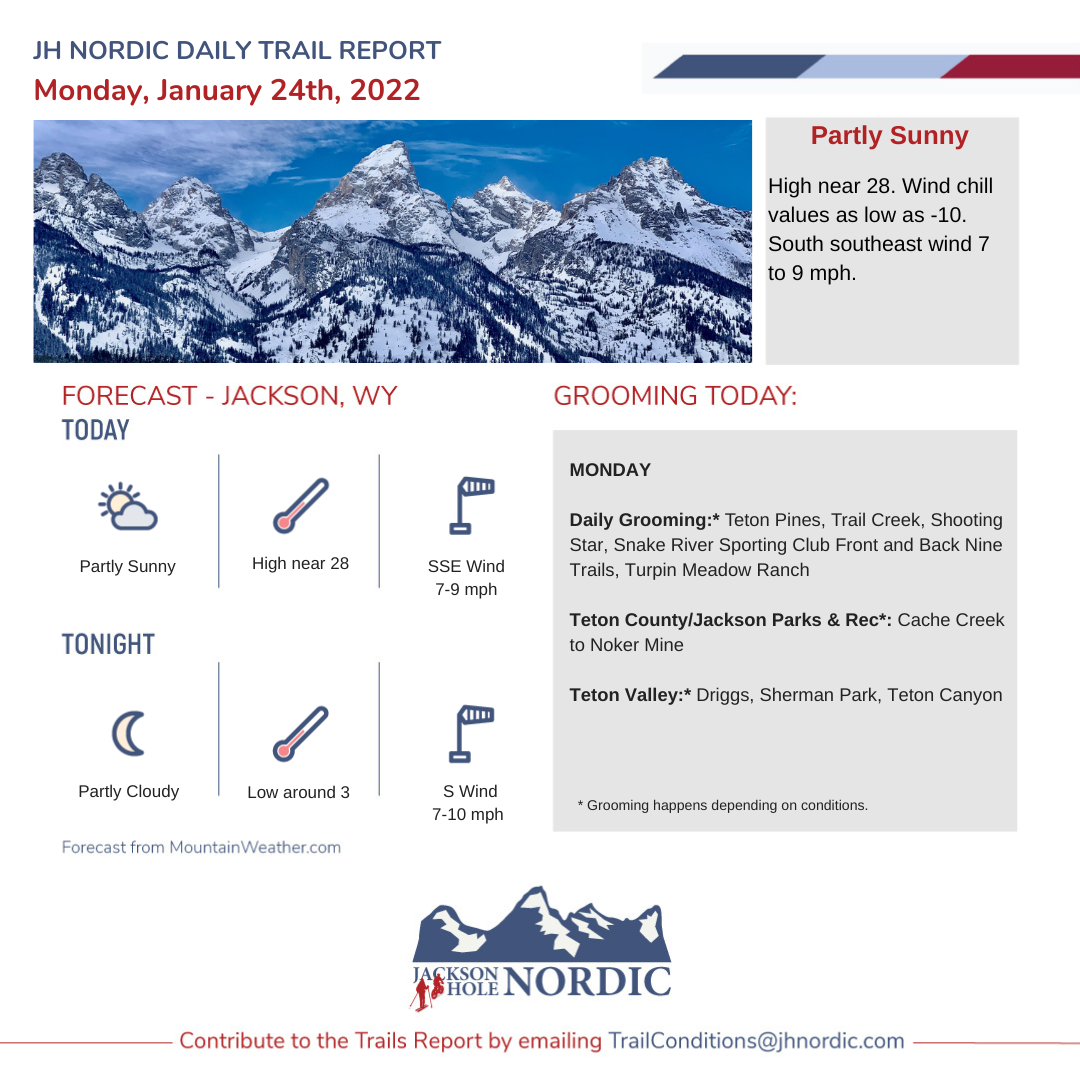 ---
Another perfectly groomed day in GTNP.
A brisk 2 F at 11 am, and a few hardy skate skiers out early for first tracks.
Sharing Atelier Ortega chocolate with friends at south Jenny Lake made the excursion worthwhile!
---
Leave Us a Review

The internet has afforded us many luxuries, one of them is peer reviews. Loving the resource that is JH Nordic? Let your voice be heard by leaving us a google review! Simply google search JH Nordic, there will be a box on the right hand side of the screen with our information and a hot link to the reviews. Simply click that link with the number of reviews and write your own. Currently there are 6 reviews, can we as a community double it by the end of the week?
---
TVTAP Winter Trails Challenge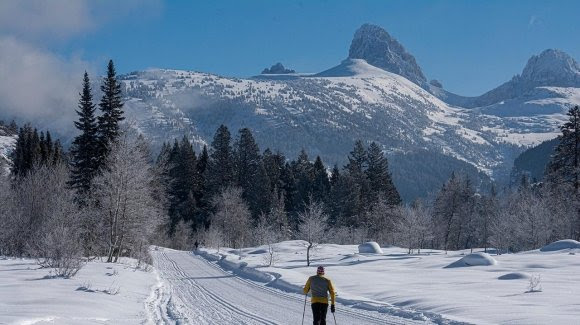 There is still time to join the TVTAP challenge with many options to have fun tracking your Winter Trail mileage!
---
A Message From the JH Poop Fairies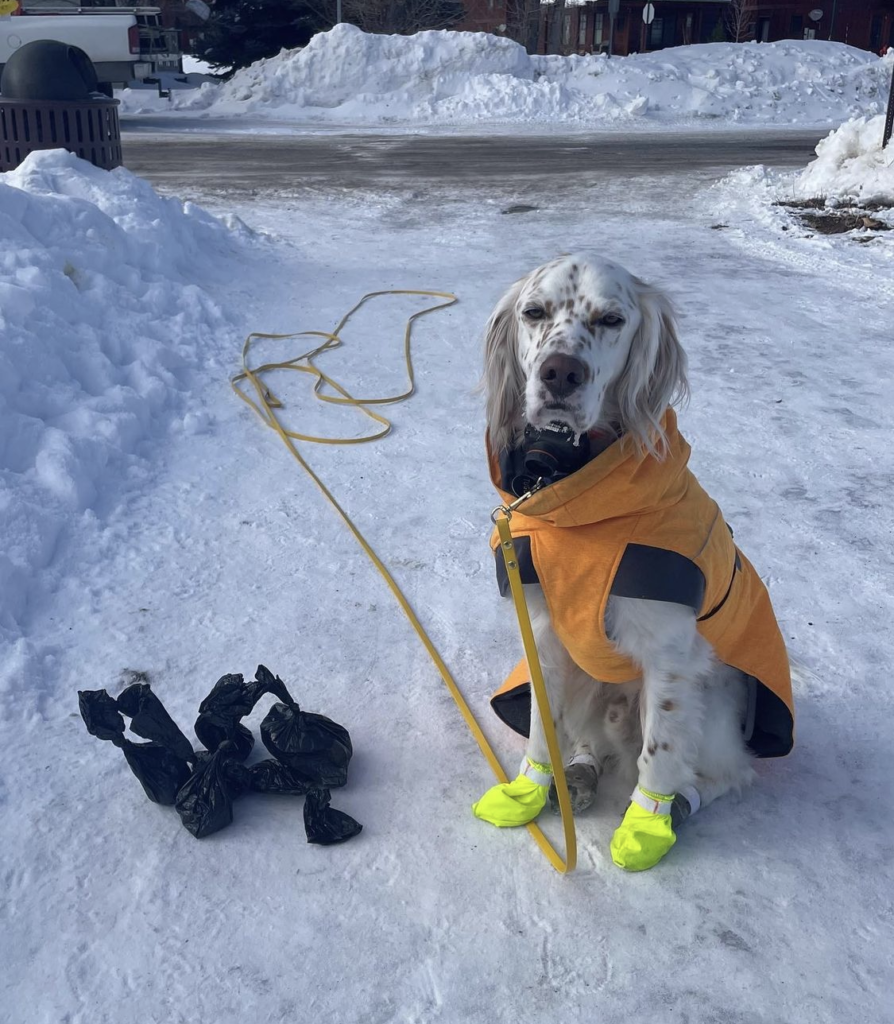 The JH Poop Fairies are spreading the word: stretches of our pathways are becoming pretty poopy (especially near the community gardens, new post office, and Nelson Knoll). Please scoop the poop and pay it forward by picking up a few extras.
Please recreate responsibly. Not only is dog waste unsightly, it pollutes our water.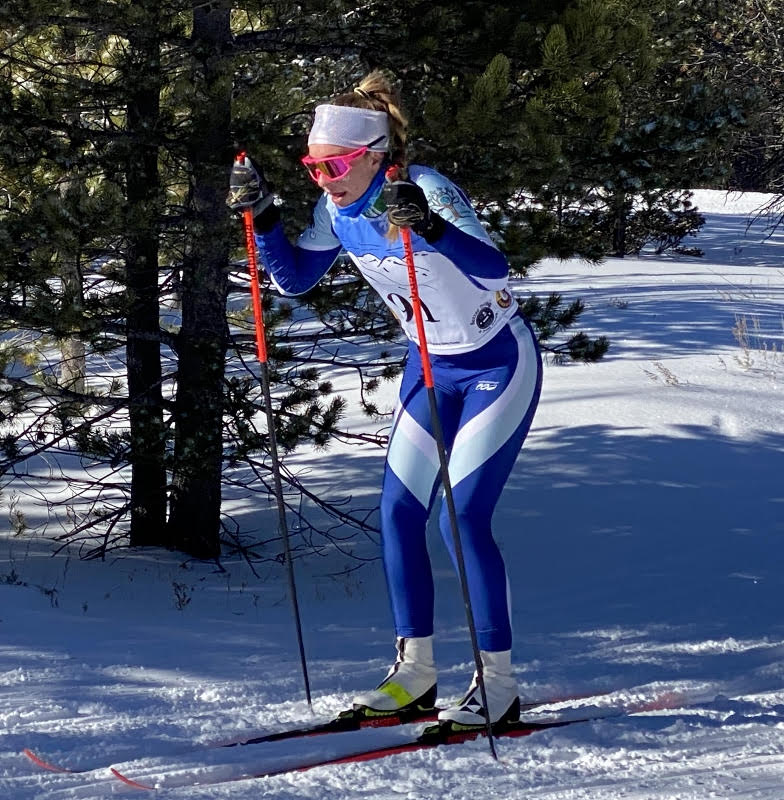 Grooming Daily
Last Update: 1/23
Keep on Skiing!
Thanks to Coach Rob for sending in the image above from what looked to be a great day of skiing in Laramie!  Results from yesterday's 7.5k classic race are up on the Webscorer page, once again Kate Brigham and Will Johnson were the fastest in the state in their respective genders.  Way to go racers!
If your skiing plans include lots of speed or maybe just a mellow cruise through the woods, either could be accomplished today at Trail Creek. Today's grooming was a hybrid affair with the woods being set in the early evening and the fields being set in the early morning. The recent snowfall has all been morphed into very nice Nordic skiing and wherever you go, no matter how fast you want to go, you should be able to find just what you want.
Groomer's choice for today is Armin's.
---
Grooming Monday-Saturday
Last Update: 1/23
Monday Grooming Schedule: Cache Creek to Noker Mine
---
Last Update: 1/21

I groomed Cache to Noker Mine, Gauging Station, Hagen, Sidewalk, Hagen Highway, and Ferrins Friday night.
Grooming by Friends of Pathways.
---
Grooming Daily
Last Update: 1/23
Our trails continue to be in incredible shape with this awesome weather we've recently had! The cold temps and clear skies are great for the track. We groom 13km+ daily for both skate and classic with our new snowcat.
Our trails and shop are fully open to the public 9am-4pm daily. Day passes, 10 punch cards, and season passes are available at the shop.
Please call us in advance to book lessons at: (307) 733-1733. You do not need a reservation for skiing and we do not take reservations for rentals. Please contact us in advance to check availability for off-site rentals.
We still have a great selection of skate skis, a few classic track and BC skis, boots, jackets, pants, gloves, and hats. We also have a good selection of used skate gear available. Call or come by to see if we have your sizes! We have a full tuning shop so drop off your skis for a wax done by our great wax techs!
Visit our website for pricing and other information: www.tetonpinesnordiccenter.com
---
Grooming Daily
Last Update: 1/23
As per Friday's Nordic Update, we groomed the Yellow Loop on both Saturday and Sunday to see how the snowcat is performing after returning from the Pistenbully dealership. The track setter is now functioning, and classic tracks have been set on the Yellow Loop. Also, snowshoeing may begin on the blue loop and reminder that snowshoers need to stay on the far edges of the track or 10 feet from the groomed trail. More signage for the blue snowshoe loop will be added this Monday & Tues. I've also reattached the interactive Nordic trail map and instructions. A laminated copy of this trail map is also located on every dog stand to use and is the best way to navigate our trail system.
The snowcat is still battling an electrical issue that we are working on fixing with the manufacturer and the solution for this may take until the off-season to resolve. That being said, we will do our best to work around the issue and continue to groom daily using the snowcat. Beginning tomorrow (Monday 1/24), trail prep on the Orange loop is to begin. Throughout the morning half of Monday, the snowcat will be pushing/harvesting snow and laying down corduroy. Skiers are welcome go where it has been groomed on the Orange loop tomorrow, but they need to know that grooming could be ongoing until after 12pm and might need to turn around where equipment is working. Also, the Orange loop may be soft for several days as it will take multiple grooms to firm up and establish a base similar to that of the Yellow loop. In the event our Pistenbully/snowcat is unable to be used throughout the season, we will supplement grooming using the snowmobile to freshen up the skate lanes and continue to provide the best product we can. Since opening day on 12/20/21, our staff has done an amazing job providing excellent Nordic conditions under adverse weather and equipment issues. Overall, trails are and have been in great shape. We will continue to do our best and communicate trail conditions both the good and bad. Hopefully our equipment cooperates and continued enjoyment of the whole course will now occur beginning tomorrow. Thanks for everyone's patience and assistance with communicating trail conditions. Next Update will be Tuesday (1/25).
TRAIL STATUS
YELLOW LOOP OPEN
SLED HILL GROOMED on 1/22 (Grooming will occur as needed)
CLASSIC TRACKS SET
SNOWSHOEING OPEN (BLUE LOOP ONLY STAY ON THE EDGE OF THE TRAIL OR IMMEDIEDATEY NEXT TO TRAIL)
ORANGE LOOP, CLOSED (Trail prep will begin on 1/24)
WALKING, NOT ALLOWED
---
Daily Nordic grooming for both "Front Nine" (south side) and "Back Nine" (North side) Nordic Trails
Public access to the groomed Nordic trails is $50 per person per day, with no season passes available. Ski rentals are available at the Sports Shop. Guests must check in at the Sports Shop to sign a waiver and make payment before heading out. The daily pass does not allow access to the Restaurant this season. The clinics that are being offered are for members and lodging guests only.

Please call the Sports Shop with any questions you may have at 307-200-3093
---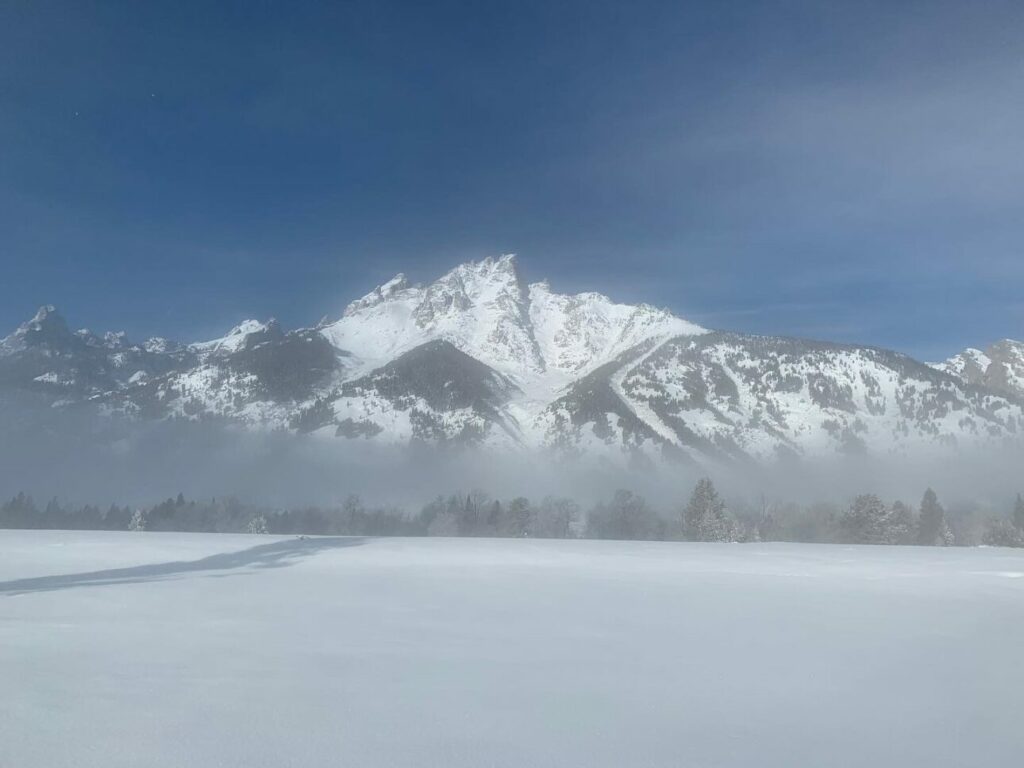 Last Update: 1/23
Sun is coming out, It's going to be a beautiful day in Grand Teton National Park
Grooming is sponsored by the GTNP Foundation and generous donations from our community.
---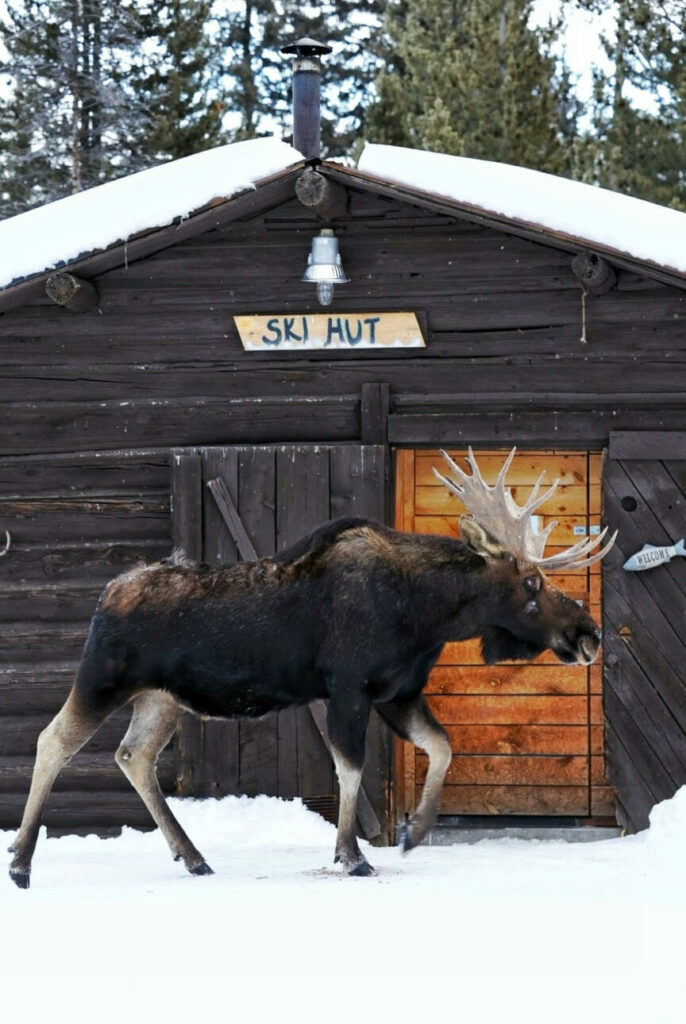 Grooming Daily
Last Update: 1/23
Beautiful weather, big moose, and delicious food are a few of the things we have to offer along with our daily groomed trails and gear for rent. There is still about a week left to vote for the Best of Jackson Hole; we'd love your support in the categories of Best Hotel, Best Overall Restaurant, Best Family Friendly Activity (Nordic Skiing!), Best Chef – Josh Black, and Best Musician – Gabe Hassan. If you've not experienced the magic of Turpin you've got to come up and enjoy first hand why we're in the running for "best of JH." Please sign waivers and pay for trail passes online ahead of your visit. Call the front office (307) 543-2000 ahead of your visit for booking equipment rentals and Nordic adventures (lessons and tours).
https://www.turpinmeadowranch.com/the-ranch/live-conditions/
https://www.turpinmeadowranch.com | 307.543.2000
---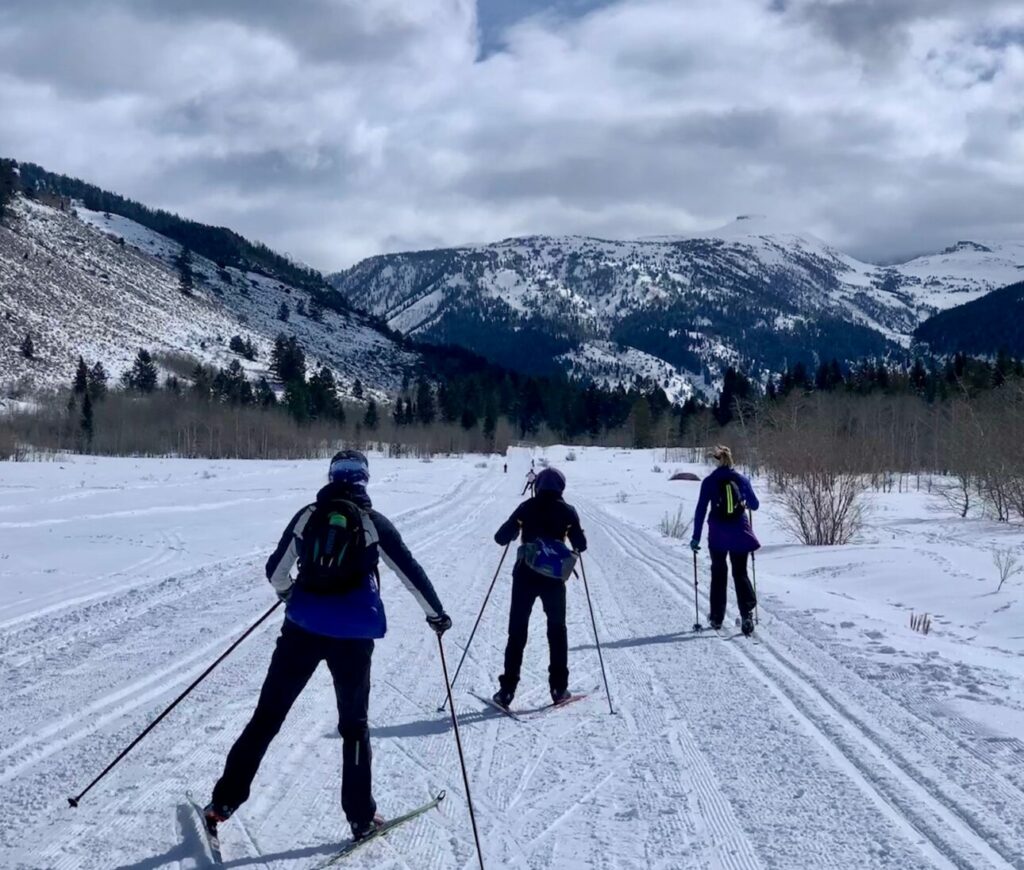 Trail Etiquette: Please keep your dogs leashed in the parking lot and be sure to clean up after them!
---
Grooming Schedule: Tuesday, Thursday, Saturday & Sunday
Last Updated: 1/19

Cross Country 15k: XC OPEN
Fat Bike Trails : Open
Snowshoe Trails: Open
Targhee's Nordic trails are groomed Tuesdays, Thursdays & Sat/Sundays. Fat bike/snowshoe trails are groomed regularly but not on a set schedule – the groomer usually waits until after a storm cycle to groom the single track.
Trail day passes are $20 this winter.
Remember, singletracks will be closed when there is more than 3 inches of snow in a 24 hour period.
---
Grooming Schedule: Tuesday, Thursday, & Sunday
Last Updated: 1/23
Skate: Set | Classic: Set
Plan to refresh skate track this morning. Guessing classic track is still in good shape from Saturday groom.
Please do not park in the library parking lot. Please be sure to keep your dogs on a leash and to clean up after them.
---
Grooming Schedule: Monday, Wednesday & Friday
Last Updated: 1/21
Skate: Set | Classic: Set

Grooming now, enjoy!
---
Grooming Schedule: Monday, Wednesday & Friday
Last Updated: 1/23
Skate: Not Set | Classic: Not Set
5:30 PM heading out to groom and reset the classic, skate and singletrack.
---
Grooming Schedule: Monday, Wednesday, Friday & Saturday
Last Updated: 1/23
Skate: Set | Classic: Set
Ginzued the skate Lanes. Snow has consolidated, and conditions are firm, fast, and sunny.
---
Grooming Schedule: Tuesday, Friday & Sunday
Last Updated: 1/23
Skate: Set | Classic: Set
I was able to reset the skate and classic track on yetis and campground loops. Let the good times roll.
No dogs December 1 – April 15.
---
Teton Reserve Nordic
Grooming Schedule: Monday, Thursday & Saturday
Last Updated: 1/23
Skate: Set | Classic: Set
Reset the skate track and the classic track was still in good form.
No dogs allowed.
---
Southern Valley Singletrack
Grooming Schedule: As needed
Last Updated: 1/23
Singletrack: Set

Groomed Hillbenders and Happy Hour on 1/22 Also put 3 passes on the entire Grumpy trail. Its soft but rideable. Lower pressure and walk on edges of trail if you dismount
Happy Hour (aka Mike Harris to ID/WY state line)
No dogs December 1 – April 15.
---
Grooming Schedule: As needed
Last Updated: 1/13

Grooming to summer trail head 1/13
---
Grooming Schedule: As needed
Last Updated: 12/15

The USFS is continuing to monitor snow levels on our roads and will close them to wheeled motorized vehicles when there is enough snow to groom.
---
Grooming Schedule: As needed
Last Updated: 1/19

Groomed 1/19/22.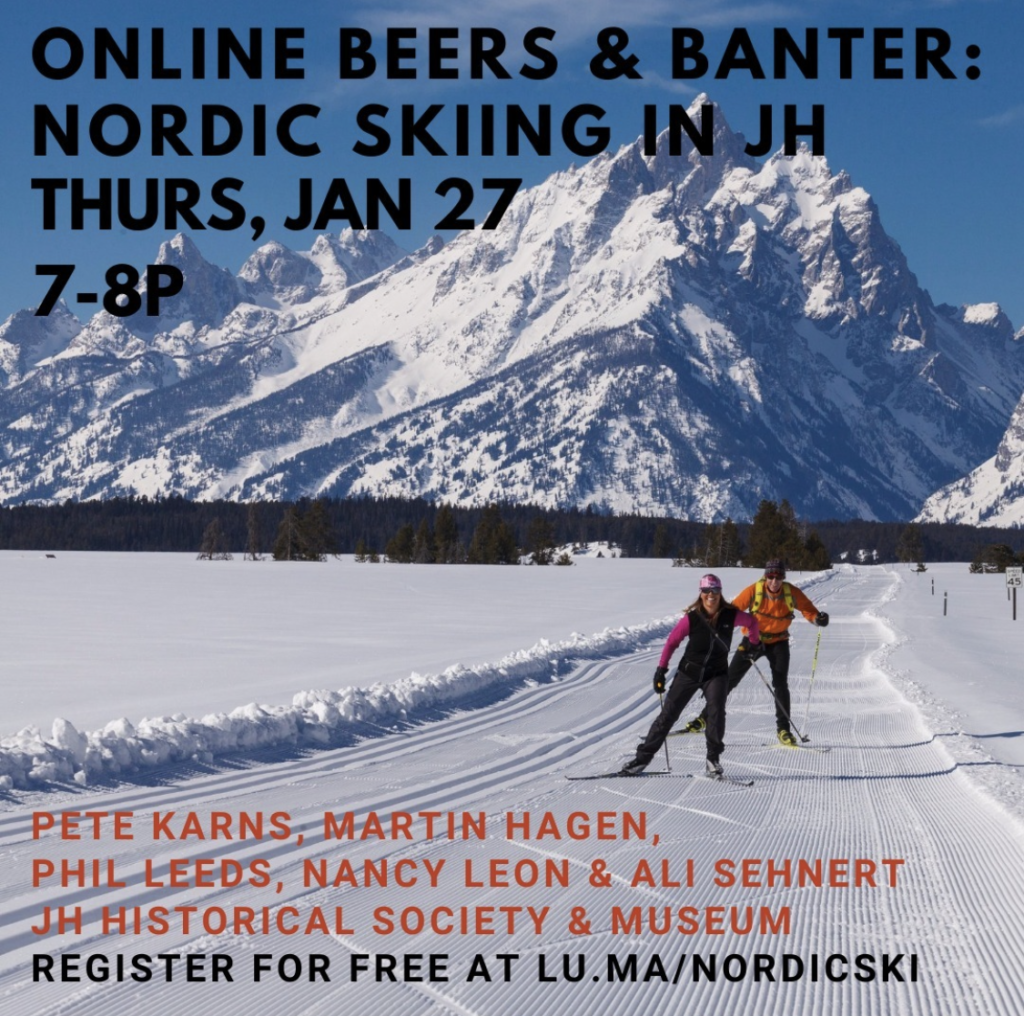 ---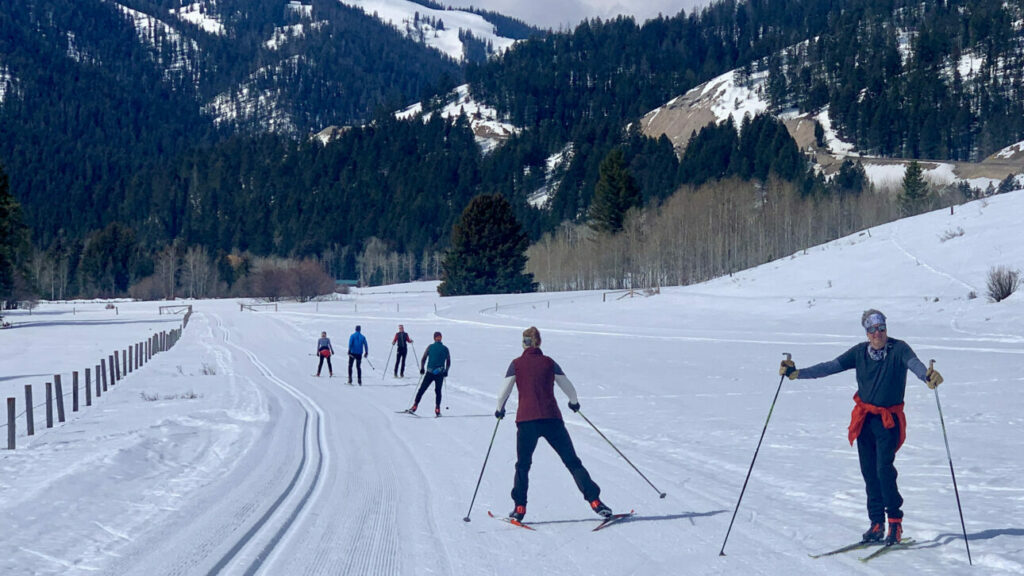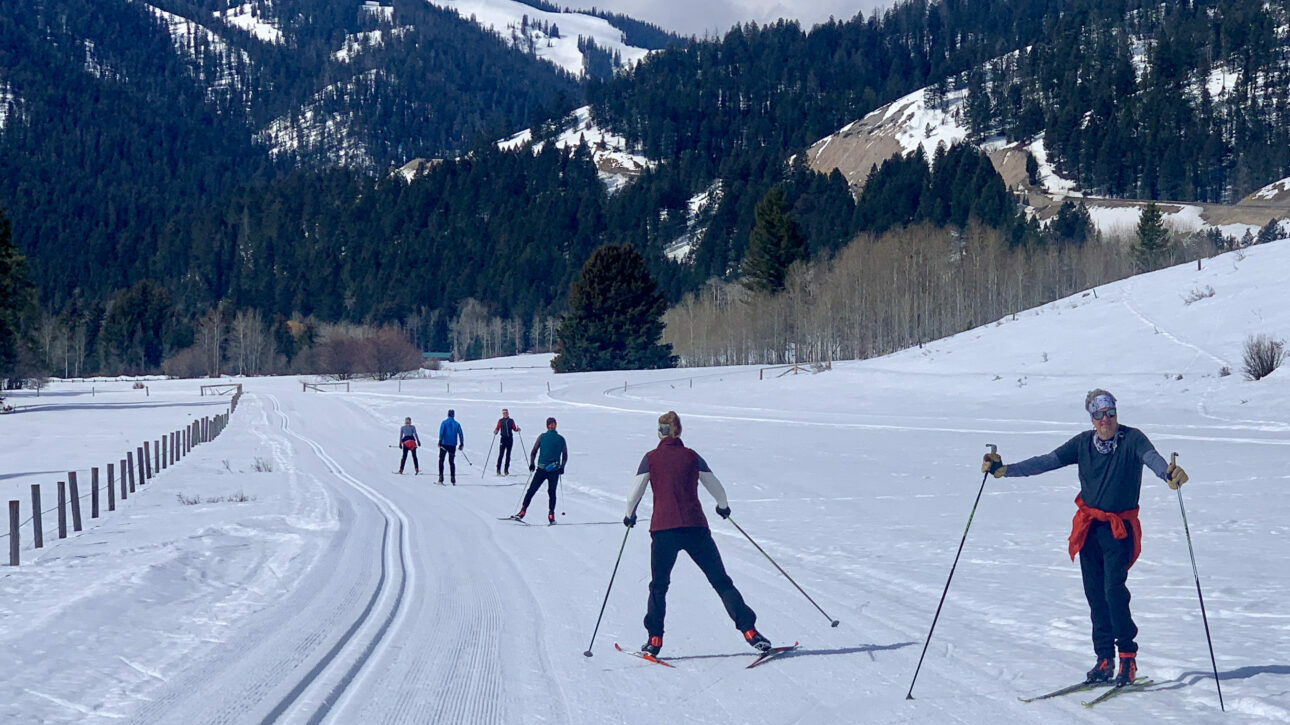 SKATE SKI CLINIC
THURSDAY, JANUARY 27, 2022
11am – 12:30pm

Hosted by Scott Horn and JH Ski Club Nordic Team Coaches
There will be 10 clinics running every Thursday in January and February from 11am-12:30pm. The Nordic Masters clinics will focus on skate ski and classic cross country skiing every other week.
Joining all 10 clinics is your best approach to developing your full Nordic skiing technique, balance, stride, stamina, and overall fitness while having fun in a small group. For those who only wish to focus on one technique, we are offering a Skate Ski Clinic series of 5 clinics or a Classic Cross country series of 5 clinics.
---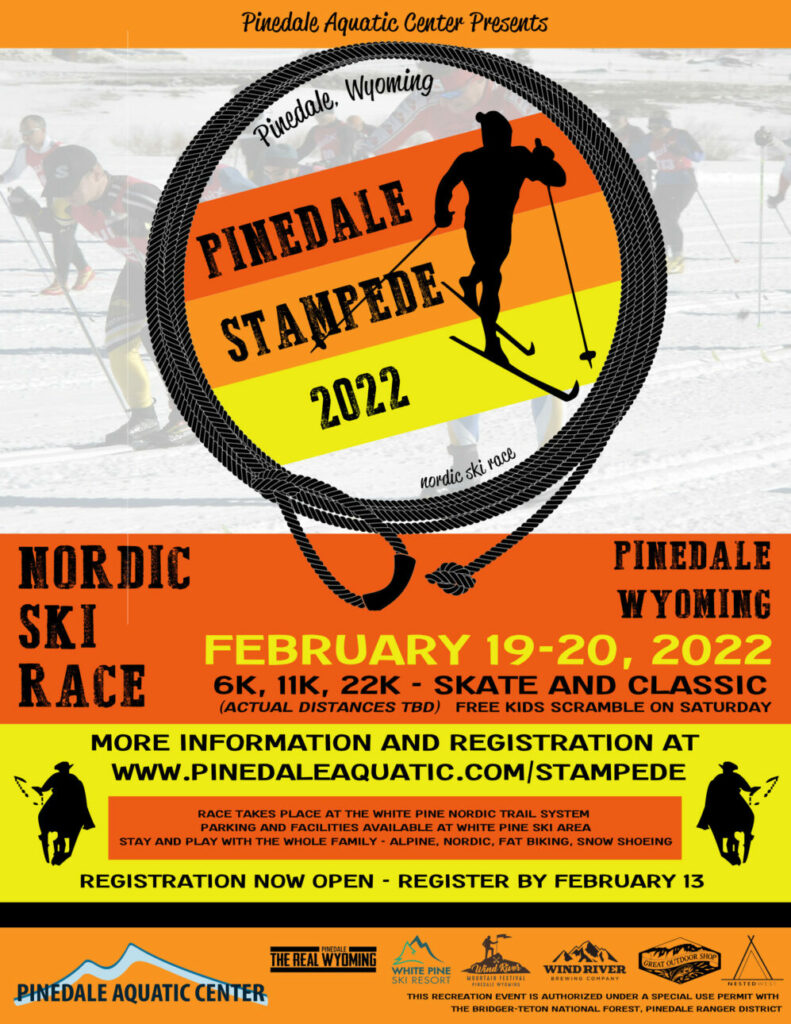 ---
---
We'd love to hear about your outdoor adventures, what your doing to stay healthy, safe, respectful of community health guidelines – send pictures or post on FB and Insta – #JHNordic