---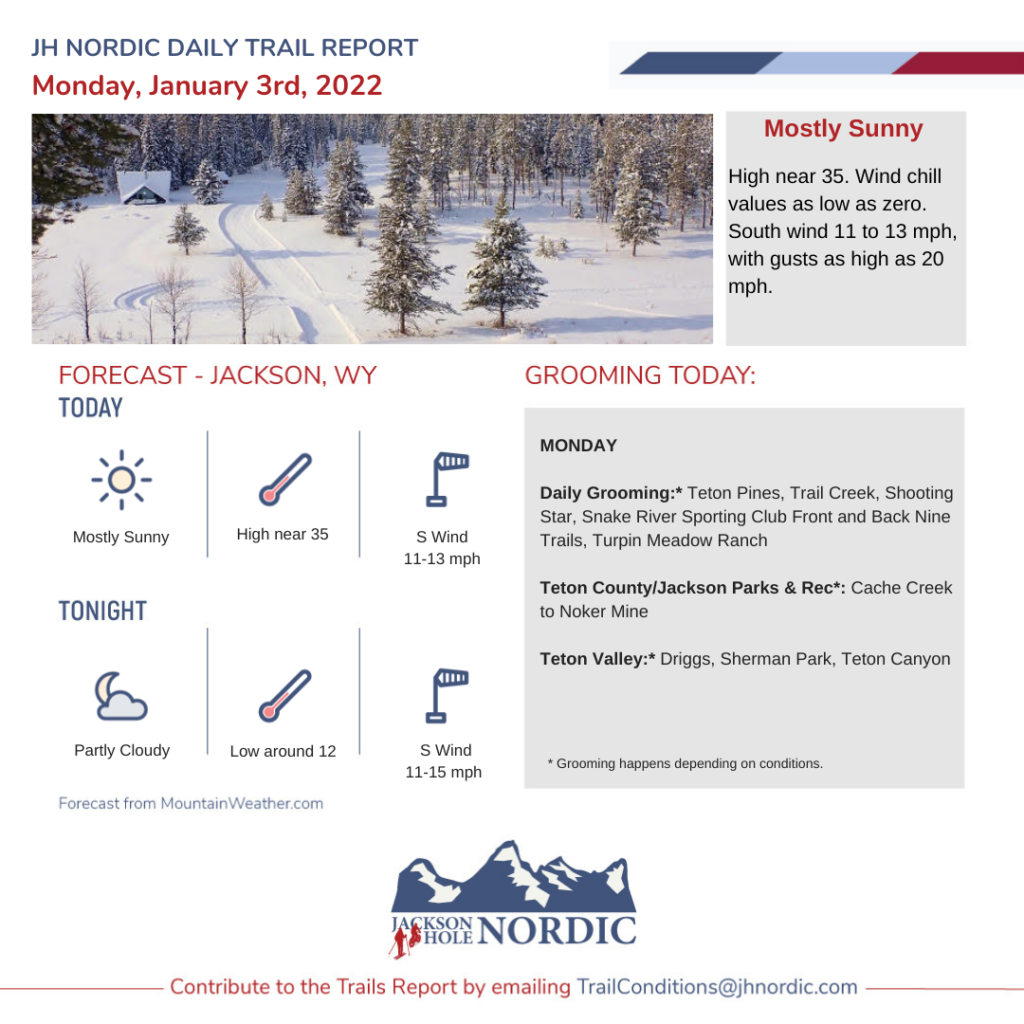 ---
Currently the avalanche danger is moderate to considerable depending on elevation. Moderate avalanche danger indicates there are areas of unstable snow and human triggered avalanches are possible. Considerable avalanche danger means that dangerous unstable slabs exist on steep terrain on certain aspects and that human triggered avalanches are probable, natural avalanches possible.
Please know the avalanche forecast before you go into the mountains, passing below or traversing even a small steep slope can be dangerous no matter what sport you are participating in. The Bridger-Teton Avalanche Center website is a fantastic resource to help with your trip planning; know the conditions and make smart decisions out there!

---
Tis the season for New Year resolutions, intentions, and words for the year. The Recreate Responsibly banner offers some wisdom that is applicable for the year 2022, outdoor adventures, and life.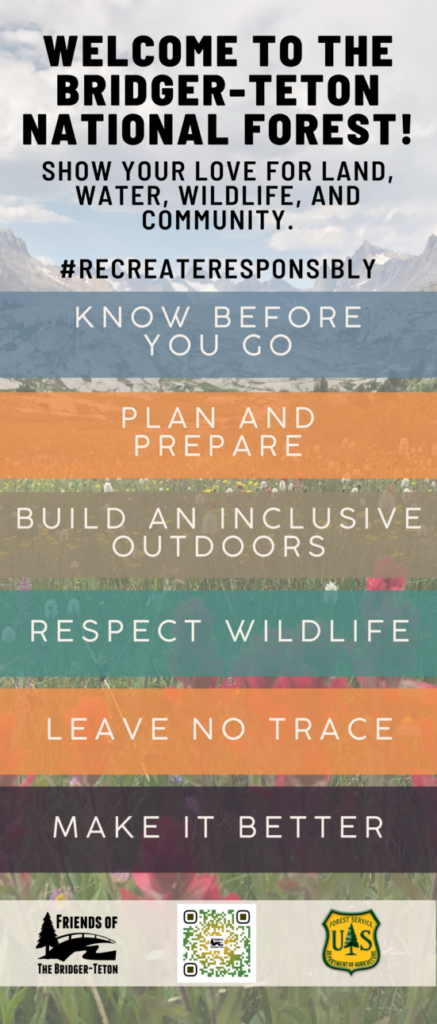 ---
Sunday in the Park
Fresh snow, fresh groomed trail, GTNP Nordic Ambassadors welcoming friends and visitors, Tetons dusted in snow, no wind.. a perfect Sunday to start 2022!
---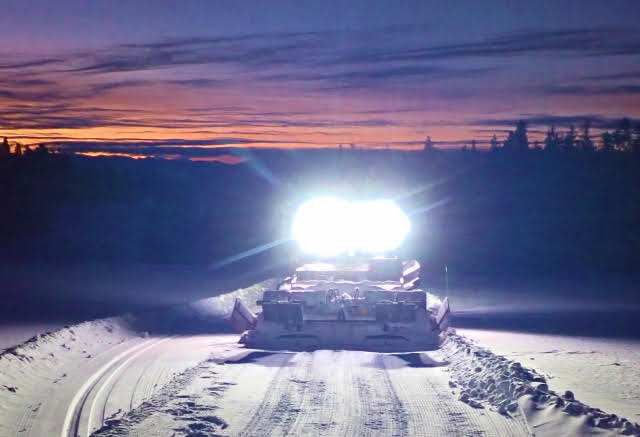 Grooming Daily
Last Update: 1/2
East Fields!
Over the weekend permission was granted for grooming operations to commence in the East Fields, allowing us to open up the last major section of our amazing network of trails. Initial passes were made early yesterday evening with additional grooming this morning.
In addition to the East Fields, the Close Field had drifted in a bit and was reset with fresh classic tracks. Otherwise conditions in the woods are quite nice with lots of classic tracks; the cold temps and sunny skies have allowed skiing there to remain quite pristine.
Today could be a top ten Nordic ski day with great conditions and temps forecast to rise to a Nordic perfect low 20's.  Make sure you check it out!
Groomer's choice for today is the sunny East Fields.
---
Grooming Monday-Saturday
Last Update: 12/31

Game creek, Cache Creek, and May Park are groomed and in great shape. There will be no grooming tomorrow because of the holiday. We will resume grooming on Monday up Cache creek.
---
Last Update: 1/1

I groomed the trails in Cache this morning so they should be in good shape for a nice sunny weekend.
Grooming by Friends of Pathways.
---
Grooming Daily
Last Update: 12/27

The snow is great at Teton Pines! We groom 13km+ daily for both skate and classic with our new snowcat.
We are open to the public 9am-4pm. Please call us in advance to book lessons at: (307) 733-1733. You do not need a reservation for skiing and we do not take reservations for rentals. During the next two weeks we don't allow multi-day or off-site rentals.

We still have a great selection of classic skis, skate skis, boots, jackets, pants, gloves, and hats so come on out to pick up last minute gifts for the XC skier on your list.

Visit our website for pricing and other information: www.tetonpinesnordiccenter.com
---
Grooming Daily
Last Update: 12/31

The snowcat was able to limp through and groom the yellow loop & sled hill this morning. Calmer & colder weather are anticipated through the weekend. The service tech was able to narrow down our issue on the Pistenbully and believes it is a faulty communication wire harness… which is how the machine controls all valves, implements, tracks… etc. This isn't a simple fix, and we are working with the manufacturer for how to proceed with the next steps. I will keep you posted on this situation. Reminder we'll continue to focus only on the yellow loop until the snowcat is fixed. Enjoy the nice weather this weekend! More storms are forecasted all next week. Next update will be Monday 1/3.
TRAIL STATUS
YELLOW LOOP OPEN
SLED HILL GROOMED on 12/31 (Grooming Frequency Depends on Machinery Functioning)
CLASSIC TRACKS NOT SET
SNOWSHOEING CLOSED
ORANGE LOOP, CLOSED
WALKING, NOT ALLOWED
---
Grooming Daily
Both the Front and Back Nine trails are groomed daily and are in excellent condition. Call for info 307-201-3093 and check in at the Clubhouse to pay trail fee. www.snakeriversportingclub.com
---
Last Update: 1/2

It's a beautiful morning in GTNP.  Get out and enjoy the fresh tracks being set between Taggart Lake Trailhead and South Jenny Lake.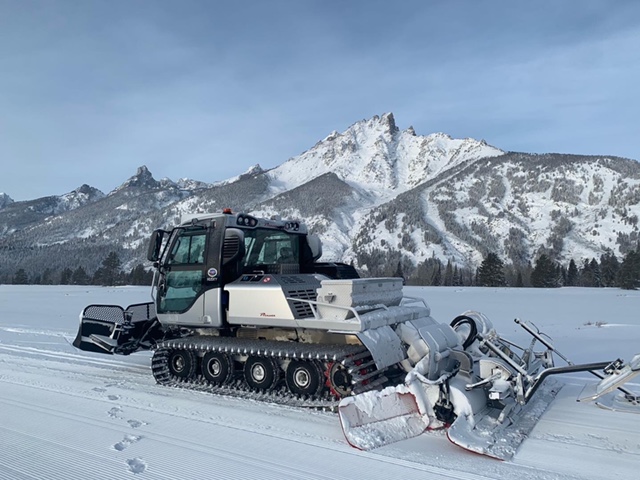 Grooming is sponsored by the GTNP Foundation and generous donations from our community.
---
Grooming Daily
Last Update: 1/2
Our trails are open and in good condition. We are continuing to ask that folks sign their waivers and pay for trail passes online ahead of your visit. Please call the front office (307) 543-2000 for booking equipment rentals and Nordic adventures (lessons and tours).
https://www.turpinmeadowranch.com/the-ranch/live-conditions/
https://www.turpinmeadowranch.com | 307.543.2000
---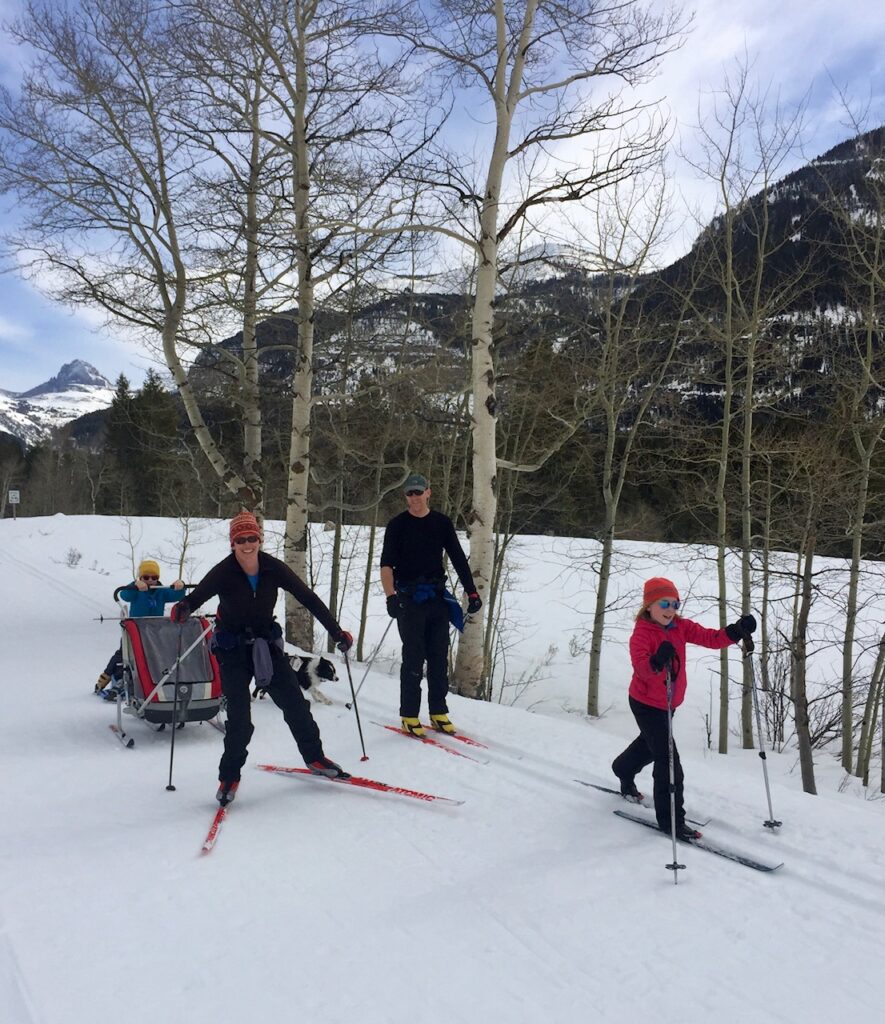 Trail Etiquette: Please keep your dogs leashed in the parking lot and be sure to clean up after them!
---
Grooming Schedule: Tuesday, Thursday, Saturday & Sunday
Last Updated: 1/1

Cross Country 15k: XC OPEN -last groomed 12/30/2021
Fat Bike Trails : Closed & Not Groomed
Snowshoe Trails: Open & Not Groomed
Targhee's Nordic trails are groomed Tuesdays, Thursdays & Sat/Sundays. Fat bike/snowshoe trails are groomed regularly but not on a set schedule – the groomer usually waits until after a storm cycle to groom the single track.
Trail day passes are $20 this winter.
Remember, singletracks will be closed when there is more than 3 inches of snow in a 24 hour period.
---
Grooming Schedule: Tuesday, Thursday, & Sunday
Last Updated: 1/2
Skate: Set | Classic: Set

A couple cold, dry days, has set the track nice and firm. Mike groomed both skate and classic on Saturday with good results. This morning I'll make a few more passes around the south loops to compact snow and reset both skate and classic with the Ginzu. Hopefully we'll get north loops going later this week.
Please do not park in the library parking lot. Please be sure to keep your dogs on a leash and to clean up after them.
---
Grooming Schedule: Monday, Wednesday & Friday
Last Updated: 1/2
Skate: Not Set | Classic: Not Set

Added stakes to mark trails this afternoon. Will groom tomorrow afternoon.
---
Grooming Schedule: Monday, Wednesday & Friday
Last Updated: 12/31
Skate: Set | Classic: Set

Set both the skate and classic track. The singletrack was also groomed. Enjoy the ride and the glide.
---
Grooming Schedule: Monday, Wednesday, Friday & Saturday
Last Updated: 1/2
Skate: Set | Classic: Set

Skate and classic reset this AM. Very nice conditions.
---
Grooming Schedule: Tuesday, Friday & Sunday
Last Updated: 1/1
Skate: Set | Classic: Set

It was a marathon but I just finished grooming Yeti. There was about 1' of new snow and I got stuck in several places. The end product looks pretty good. It will get firmer in days to come. Set a sweet crisp clean classic track and smoothed/packed for skating. Be advised the parking lot has not been plowed yet at time of posting. I've seen it worse but good tires and 4 wheel/awd recommended. Happy New Year!
No dogs December 1 – April 15.
---
Teton Reserve Nordic
Grooming Schedule: Monday, Thursday & Saturday
Last Updated: 12/31
Skate: Set | Classic: Not Set

I spent the evening grooming track with the corrugated roller and set the skate track. Due to the wind and drifting snow there was no sense in sending a classic track. 🥳 Happy new year.
No dogs allowed.
---
Southern Valley Singletrack
Grooming Schedule: As needed
Last Updated: 12/27
Singletrack: Set

Singletrack trails have almost all been groomed. Happy hour, Nemo, Lady slipper, pole canyon connector, powerline, and lower hill bender all got multiple passes. If you can't ride please walk off to the side of the trail. It's probably gonna be pretty soft. Enjoy the ride.
Happy Hour (aka Mike Harris to ID/WY state line)
No dogs December 1 – April 15.
---
Grooming Schedule: As needed
Last Updated: 12/28

Groomed 12/28 to summer trailhead.
---
Grooming Schedule: As needed
Last Updated: 12/15

The USFS is continuing to monitor snow levels on our roads and will close them to wheeled motorized vehicles when there is enough snow to groom
---
Grooming Schedule: As needed
Last Updated: 12/28

Grooming 12/28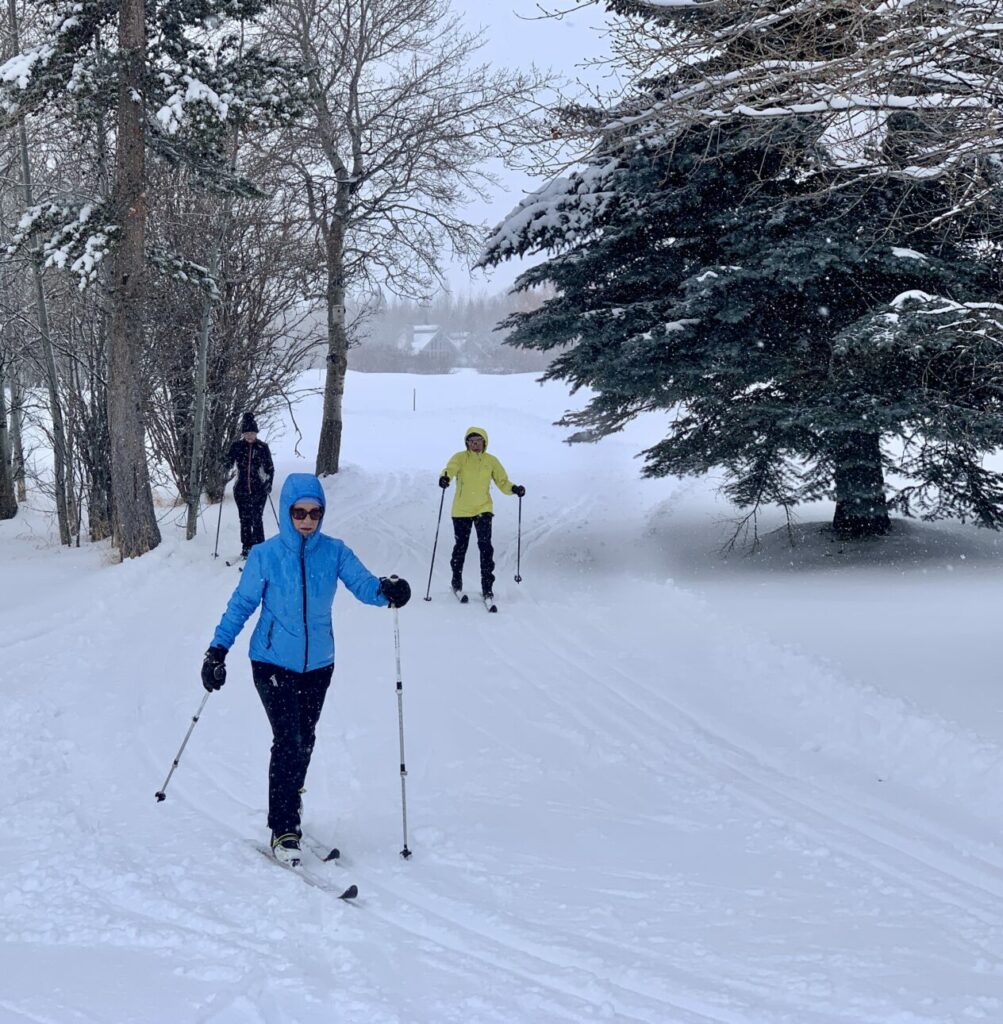 CLASSIC SKI CLINIC THURSDAY JANUARY 6, 2022
11am – 12:30pm

Hosted by Scott Horn and JH Ski Club Nordic Team Coaches
There will be 10 clinics running every Thursday in January and February from 11am-12:30pm. The Nordic Masters clinics will focus on skate ski and classic cross country skiing every other week.
Joining all 10 clinics is your best approach to developing your full Nordic skiing technique, balance, stride, stamina, and overall fitness while having fun in a small group. For those who only wish to focus on one technique, we are offering a Skate Ski Clinic series of 5 clinics or a Classic Cross country series of 5 clinics.
---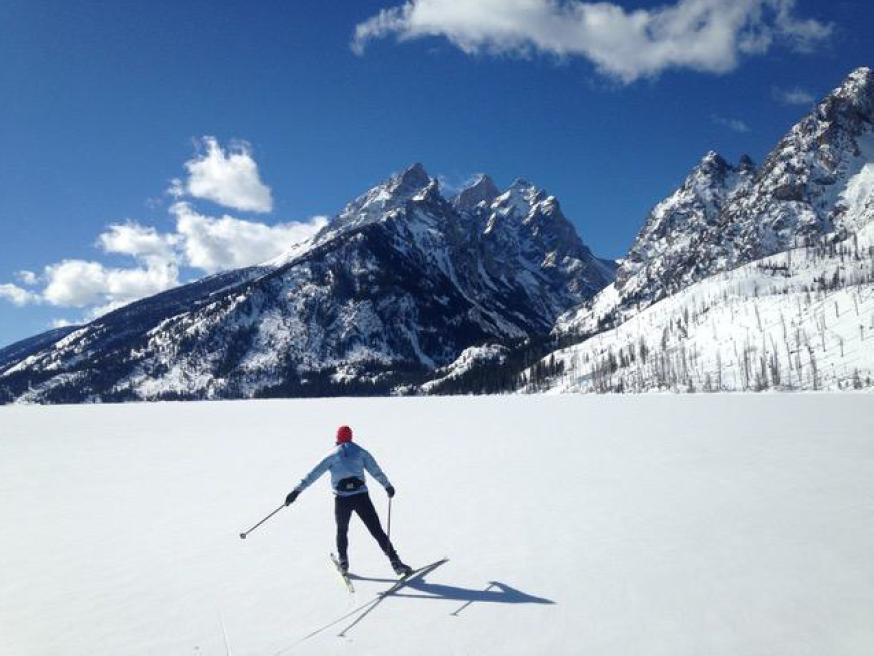 January Women's Skate Skiing Clinics
Dates: Fridays: January 7, January 14 and January 21
Time: 11am-12:30pm
Teton Pines Nordic Center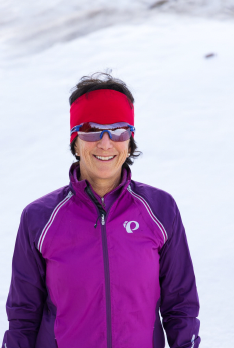 If you'd like to improve your skate technique and fitness, come join us for three Skate lessons at Teton Pines. We'll improve our glide on skate skis and learn to be more efficient uphill, downhill, and review the different skating strides. These clinics are for those with some skate skiing experience who would like to improve. We will cover more than the basics to get you skating longer distances with ease and going up and down hills with proficiency and confidence. Each session will be part instruction with plenty of time to ski and practice. $50/Clinic or $135 for all 3 ($45/Clinic for Teton Pines Nordic Center season pass holders). Rentals available for $35. Trail pass is included.
Instructor: Kim Springer Kim grew up warming her fingers in the Octagon on Mt. Mansfield in Stowe, Vermont. After college she discovered the warm world of Nordic skiing and has been passionate about all aspects of the sport ever since. She loves sharing that passion with others and has taught in and around Jackson Hole for many years.
Questions or to register: Call Teton Pines Nordic Center at: (307) 733-1733
---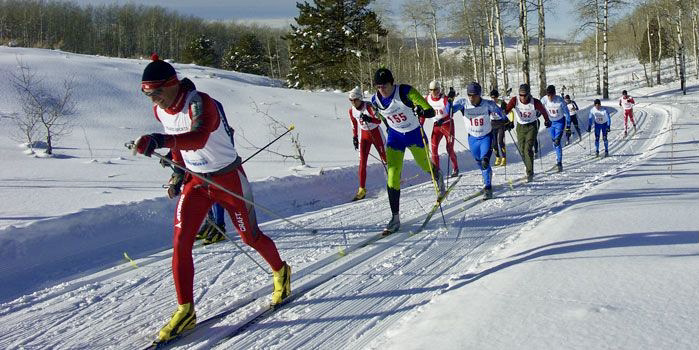 SATURDAY, JANUARY 8TH, 2022
Grand Targhee Nordic Trails, Alta Wyoming
19th Annual Classic Cross Country Ski race – Race format: wave starts based on distance; 24 km, 14 km, 7 km, and 2 km.
For more info and registration: https://tetonridgeclassic.com/registration
For race trail maps: https://tetonridgeclassic.com/maps
---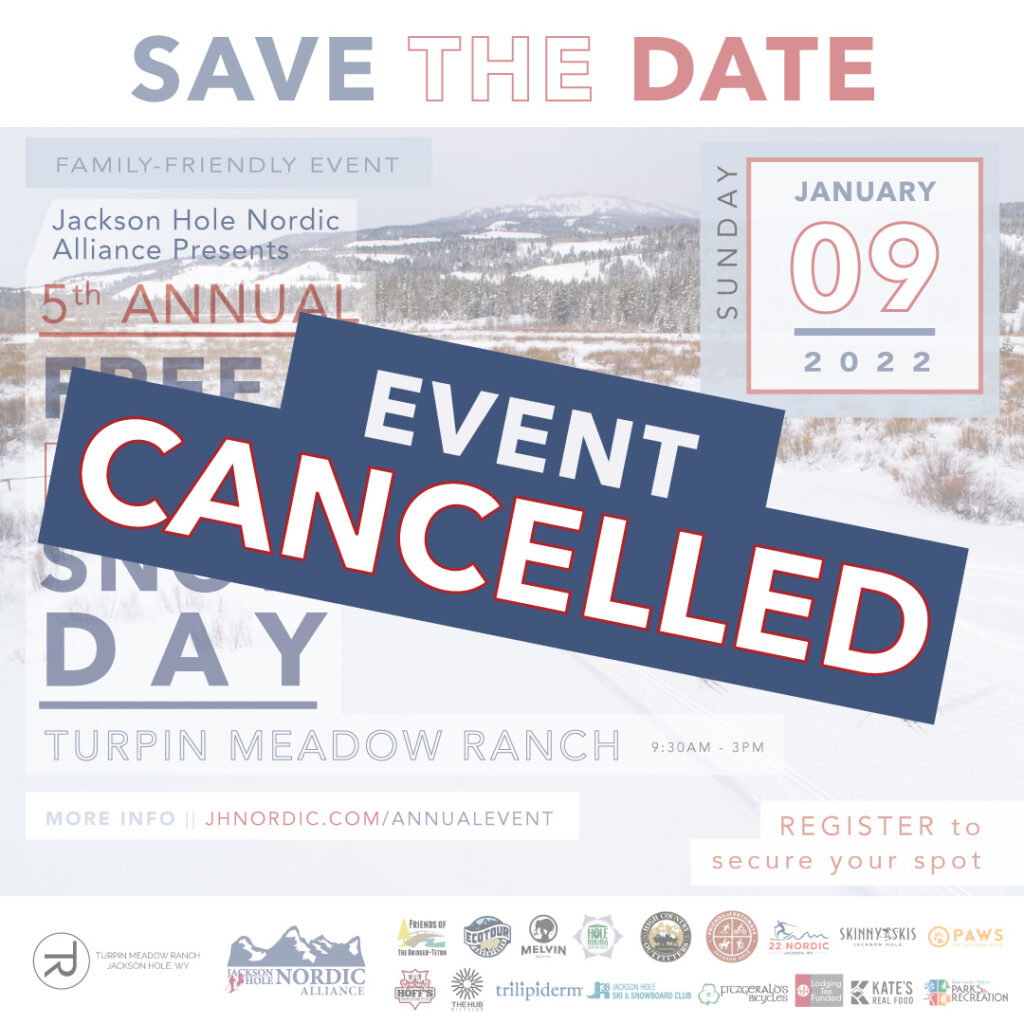 ---
---
We'd love to hear about your outdoor adventures, what your doing to stay healthy, safe, respectful of community health guidelines – send pictures or post on FB and Insta – #JHNordic