---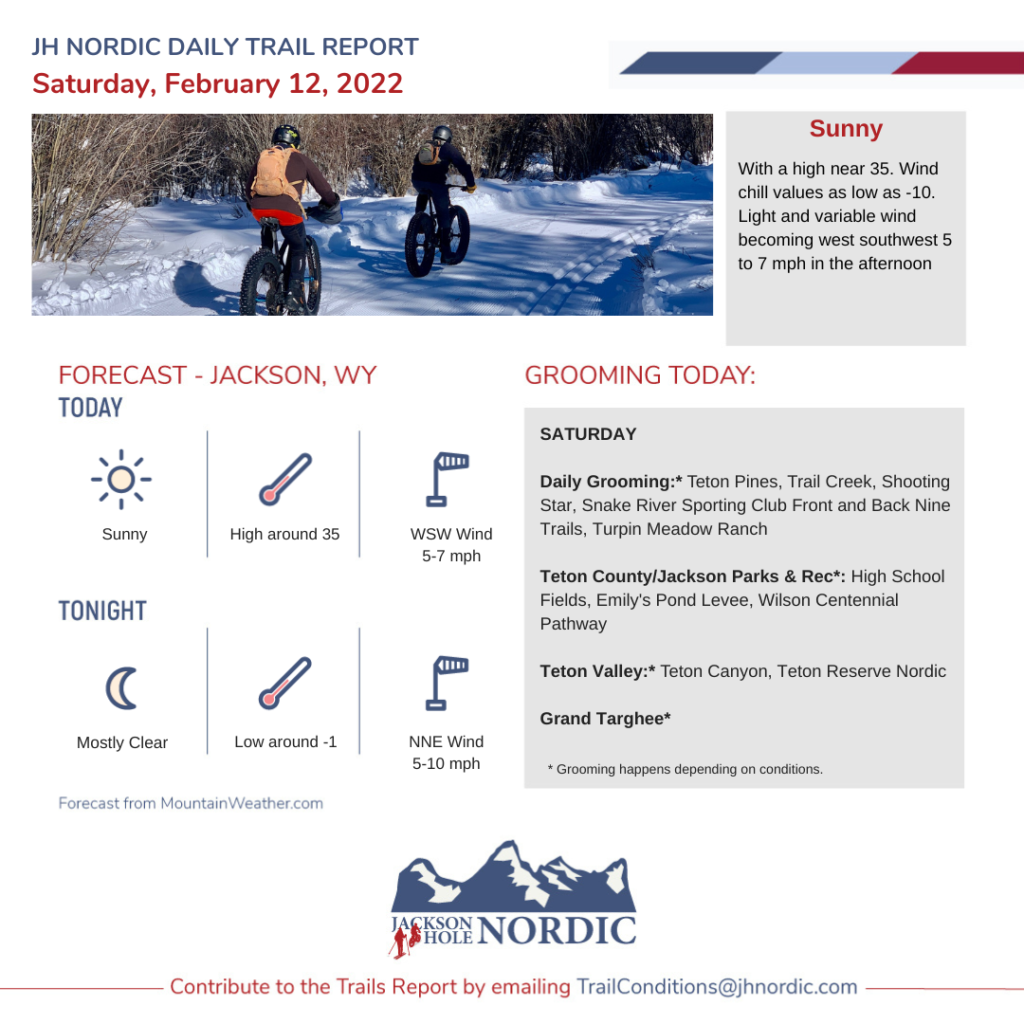 ---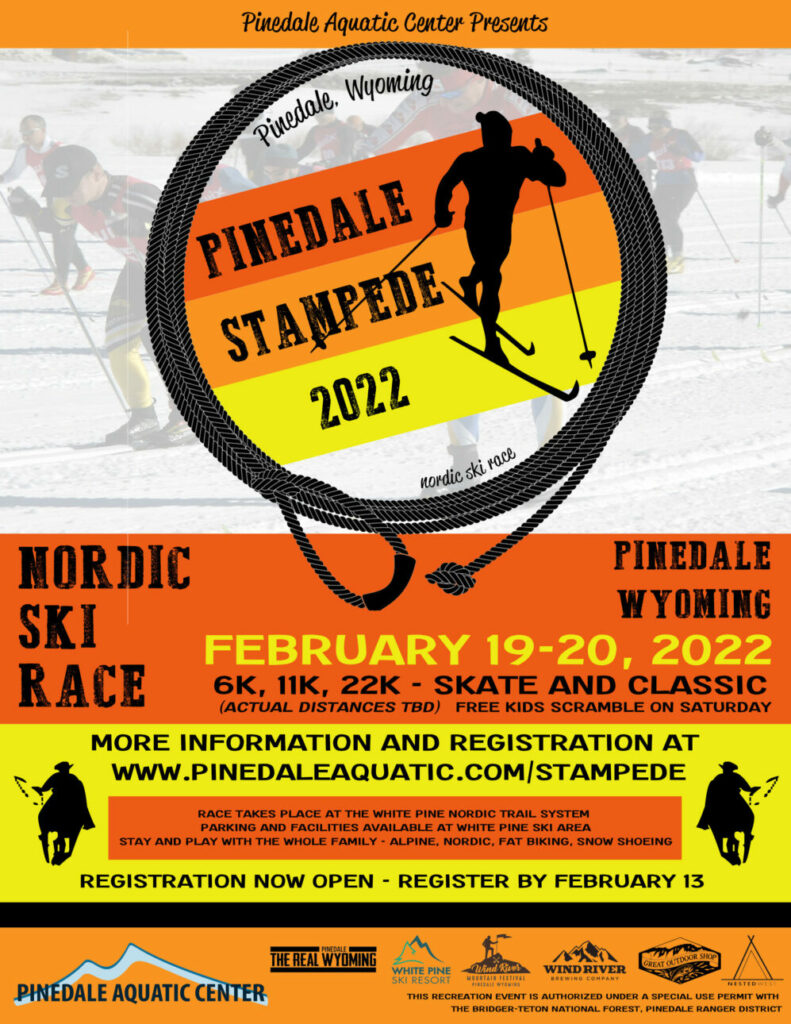 If you are interested in participating in the Pinedale Stampede next weekend know that registration closes tomorrow. The Pinedale Aquatic Center is offering both freestyle and classic races in 6K, 11K, and 22K lengths. There will be a kids course on Saturday as well. Races and revelry will be held at White Pine.
---
Trip Report: Yellowstone National Park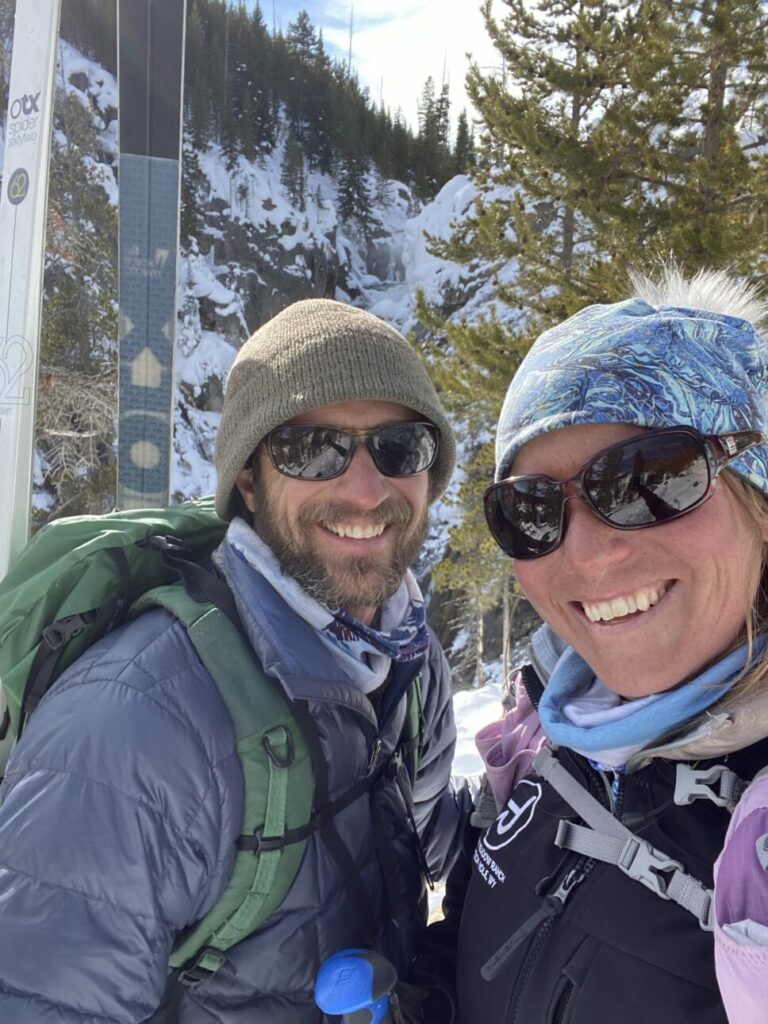 My husband and I took our Fischer Spider 62s and headed into Yellowstone for a couple of days last week. It was a real treat to experience the world's first National park in the winter. We explored both on and off trail and the snow conditions were delightful everywhere we went. We even boot packed up over Mystic falls to connect to another trail; that became more of an adventure than we expected but it satisfied all of our hopes for a good day in the mountains. -Elee D
---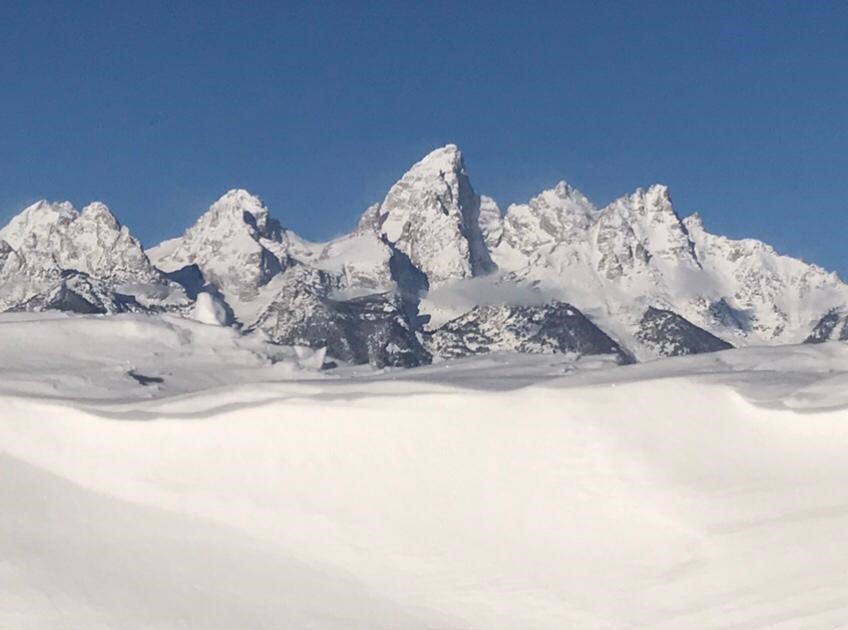 February 10, 2022 Nature Update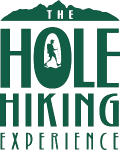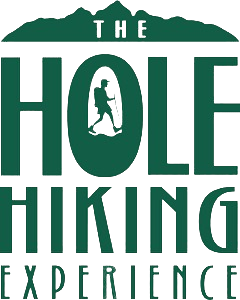 Provided by Cathy Shill
Founder of The Hole Hiking Experience
https://www.holehike.com/
It's time for a weather change. Sun for these past few weeks makes for beautiful views but we need snow. January snowfall is well below average. January started strong but then fizzled out. Fortunately, we are riding the shirt tails of December snow. Doing the snow dance, for sure.
Photos of the ladies having Bachelorette fun under the Tetons. Boy, you can't beat the views. Unlike summer skies, winter views are crisp and clear. Haze will settle in the valley over the summer months due to fires. You also can't beat the winter solitude of Grand Teton Park. Trailheads get busy, but knowing where to go allows us to leave the crowds behind.
During summer months, millions of visitors come to the Parks while in the winter visitation is much less. We enjoy touring in the Gros Ventre Mountains to see the entire Teton Range and explore spectacular areas more off the beaten track. With all the sun and clear skies, it is easy to journey and explore new locations.
When one tugs at a single thing in nature, he finds it connected to the rest of the world. -John Muir
The venerable Zen teacher, Thich Nhat Hahn, recently died at the age of 94. He is well known for his teachings on mindfulness, engaged Buddhism and the interconnectedness of all beings. He coined the phrase, "inter-be" and pointed out that we cannot separate ourselves from the environment.
We are dependent on the earth, came from the earth and will return to the earth. To survive the snow world, organisms need to cope with unique challenges and adapt ways to survive and interact with the environment. Bison are dependent on summer grasses to survive the winter. We depend on the winter snowpack for our water. When we try to pick out anything by itself, we find it attached to everything else. Helpful for me to think, I am "with" nature and not just "in" nature. To contemplate and connect more deeply fills my heart with joy. Fun to consider as you glide along beneath the majestic peaks.
Delve into the natural world by joining us to explore and discover. Give a call to discuss options or check us out on the web. www.holehike.com 307.690.4453
---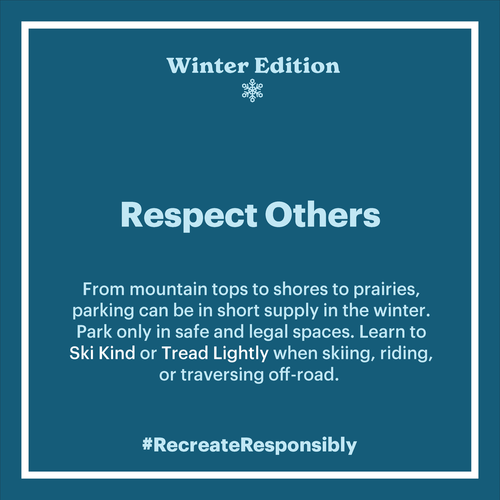 Grooming Daily
Last Update: 2/11
Classic Sprint Day!
The teams are here, the tracks are set, while the 5 AM weather is a bit on the warm and breezy side, it's going to be a great day of racing!
Nearly 500 racers will be experiencing our great trails. Don't forget the shuttle from Stilson if you come out to watch. Results will be available as they come in at Summit Timing.
Groomer's choice is to "ski fast racers"!
---
Grooming Monday-Saturday
Last Update: 2/11
Cache and May park are groomed. Classic tracks are somewhat shallow. Game Creek done.
Saturday Grooming: High School Fields, Emily's Pond Levee, Wilson Centennial Pathway
---
Last Update: 1/31

I ran a drag over the trails in Cache tonight to smooth out the new snow into ruts and footprints. Things are still nice and firm up there.
Grooming by Friends of Pathways.
---
Grooming Daily
Last Update: 1/23
Our trails continue to be in incredible shape with this awesome weather we've recently had! The cold temps and clear skies are great for the track. We groom 13km+ daily for both skate and classic with our new snowcat.
Our trails and shop are fully open to the public 9am-4pm daily. Day passes, 10 punch cards, and season passes are available at the shop.
Please call us in advance to book lessons at: (307) 733-1733. You do not need a reservation for skiing and we do not take reservations for rentals. Please contact us in advance to check availability for off-site rentals.
We still have a great selection of skate skis, a few classic track and BC skis, boots, jackets, pants, gloves, and hats. We also have a good selection of used skate gear available. Call or come by to see if we have your sizes! We have a full tuning shop so drop off your skis for a wax done by our great wax techs!
Visit our website for pricing and other information: www.tetonpinesnordiccenter.com
---
Grooming Daily
Last Update: 2/9
Sunny and dry weather is again forecasted through this weekend continuing to provide very enjoyable Nordic Conditions. Be aware that some icy areas are forming, and the snowpack is now hard packed from the lack of fresh snow. It's now been about 30+ days since we've received any meaningful snow accumulations and this dry weather pattern looks to continue for the foreseeable future. The track would greatly benefit from another 1-2ft of fresh snow to get us through the late part of the season. Until more snow returns, we'll try our best to work/groom the snow as best we can with the limitations of the current snowpack. Overall, skiing should remain great! Get outside and make the most out of these rare sunny winter days! Next Update Monday (2/14).
TRAIL STATUS
YELLOW LOOP OPEN
SLED HILL GROOMED on 2/7 (Grooming will occur as needed)
CLASSIC TRACKS SET
SNOWSHOEING OPEN (BLUE LOOP ONLY, STAY ON THE EDGE OF THE TRAIL OR IMMEDIEDATEY NEXT TO TRAIL)
ORANGE LOOP OPEN
WALKING, NOT ALLOWED
---
Daily Nordic grooming for both "Front Nine" (south side) and "Back Nine" (North side) Nordic Trails
Public access to the groomed Nordic trails is $50 per person per day, with no season passes available. Ski rentals are available at the Sports Shop. Guests must check in at the Sports Shop to sign a waiver and make payment before heading out. The daily pass does not allow access to the Restaurant this season. The clinics that are being offered are for members and lodging guests only.

Please call the Sports Shop with any questions you may have at 307-200-3093
---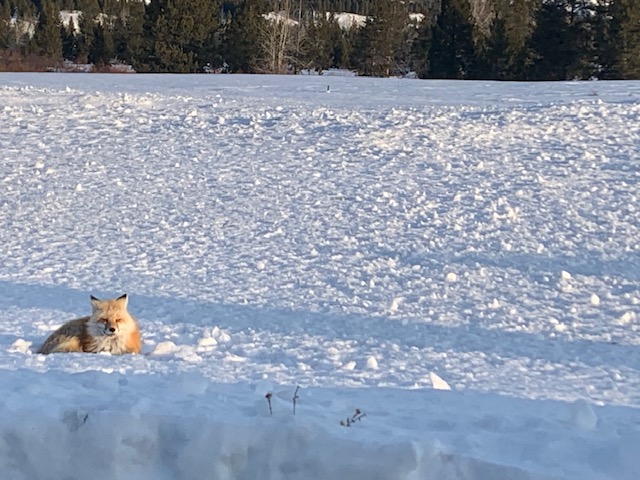 Last Update: 2/11
Looks like the week of wildlife. Taggart Lake Trailhead to Signal Mountain today.
Grooming is sponsored by the GTNP Foundation and generous donations from our community.
---
Grooming Daily
Last Update: 2/11
The ginzu was out again Friday evening cleaning up the skate lane. The classic track is down to one set in spots in the meadow as we had a lot of wind Friday, but once you get past the wind blown areas it is still in good shape. If you're wanting out of the wind all together check out the hills, but be cautious as there are some thin to bare spots in the trail; we all know it… we need snow! The days have been warm and the trails fast!
Please sign acknowledgment of risk forms and pay for trail passes online ahead of your visit. Call the front office (307) 543-2000 ahead of your visit for booking equipment rentals and Nordic adventures (lessons and tours).
https://www.turpinmeadowranch.com/the-ranch/live-conditions/
https://www.turpinmeadowranch.com | 307.543.2000
---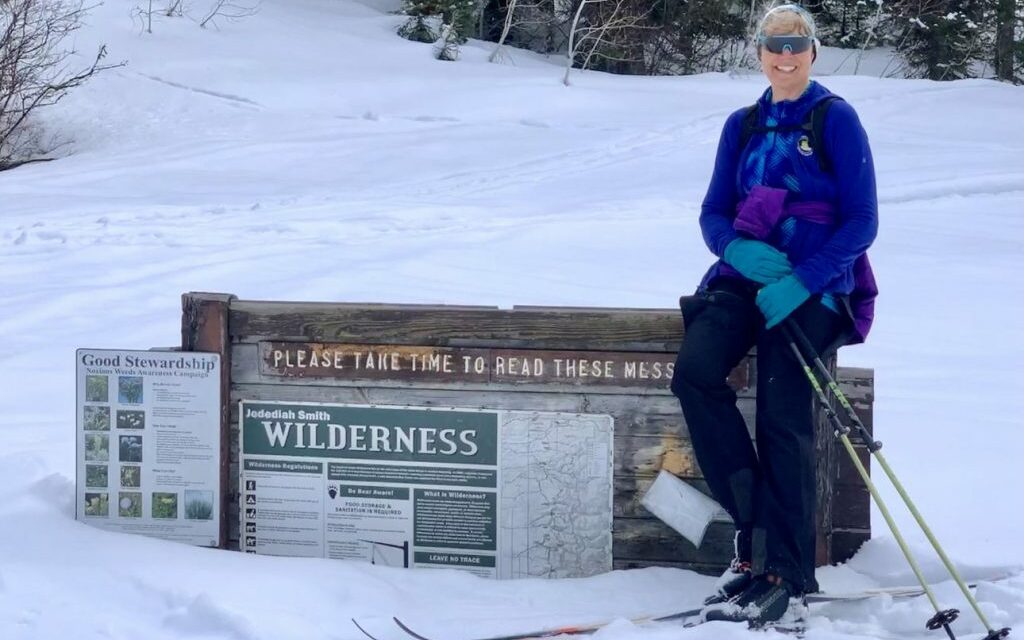 Trail Etiquette: Please keep your dogs leashed in the parking lot and be sure to clean up after them!
---
Grooming Schedule: Tuesday, Thursday, Saturday & Sunday
Last Updated: 2/10
Cross Country 15k: XC OPEN
Fat Bike Trails : Open
Snowshoe Trails: Open
Targhee's Nordic trails are groomed Tuesdays, Thursdays & Sat/Sundays. Fat bike/snowshoe trails are groomed regularly but not on a set schedule – the groomer usually waits until after a storm cycle to groom the single track.
Trail day passes are $20 this winter.
Remember, singletracks will be closed when there is more than 3 inches of snow in a 24 hour period.
---
Grooming Schedule: Tuesday, Thursday, & Sunday
Last Updated: 2/10
Skate: Set | Classic: Set
Thursday morning: Plan to reset skate track and try to improve classic track if needed. Should be done by 10am.
Please do not park in the library parking lot. Please be sure to keep your dogs on a leash and to clean up after them.
---
Grooming Schedule: Monday, Wednesday & Friday
Last Updated: 2/9
Skate: Not Set | Classic: Not Set

Heading out now. Finish by 11 AM
---
Grooming Schedule: Monday, Wednesday & Friday
Last Updated: 2/11
Skate: Set | Classic: Set
Skate track turned out pretty good, despite being pretty crusty this morning. Classic track is still there, but starting to look a little bleak.
---
Grooming Schedule: Monday, Wednesday, Friday & Saturday
Last Updated: 2/10
Skate: Set | Classic: Set
Reset both classic tracks Thursday afternoon, while the snow was soft, good results, for most part. Plan to reset skate track Friday morning.
---
Grooming Schedule: Tuesday, Friday & Sunday
Last Updated: 2/11
Skate: Set | Classic: Set
Cleaned everything up on Yeti and Campground last night. Hope everyone is enjoying the trails out there!
No dogs December 1 – April 15.
---
Teton Reserve Nordic
Grooming Schedule: Monday, Thursday & Saturday
Last Updated: 2/11
Skate: Set | Classic: Set
I'll head out Friday evening with a plan to start grooming by 6 PM to reset the skate and possibly classic track. Please be aware of the grooming equipment.
No dogs allowed.
---
Southern Valley Singletrack
Grooming Schedule: As needed
Last Updated: 2/4
Singletrack: Set

Friday morning early a.m. I was able to drag and reset happy hour, Powerline all the way to Pole Canyon, upper and lower lady slipper and Sherman Springs access road. The entire singletrack system is rockin and rollin. Enjoy the ride.
Happy Hour (aka Mike Harris to ID/WY state line)
No dogs December 1 – April 15.
---
Grooming Schedule: As needed
Last Updated: 2/10

Groomed to summer TH 2/4
---
Grooming Schedule: As needed
Last Updated: 2/10

Groomed 1/14
---
Grooming Schedule: As needed
Last Updated: 2/10

Groomed 2/10 am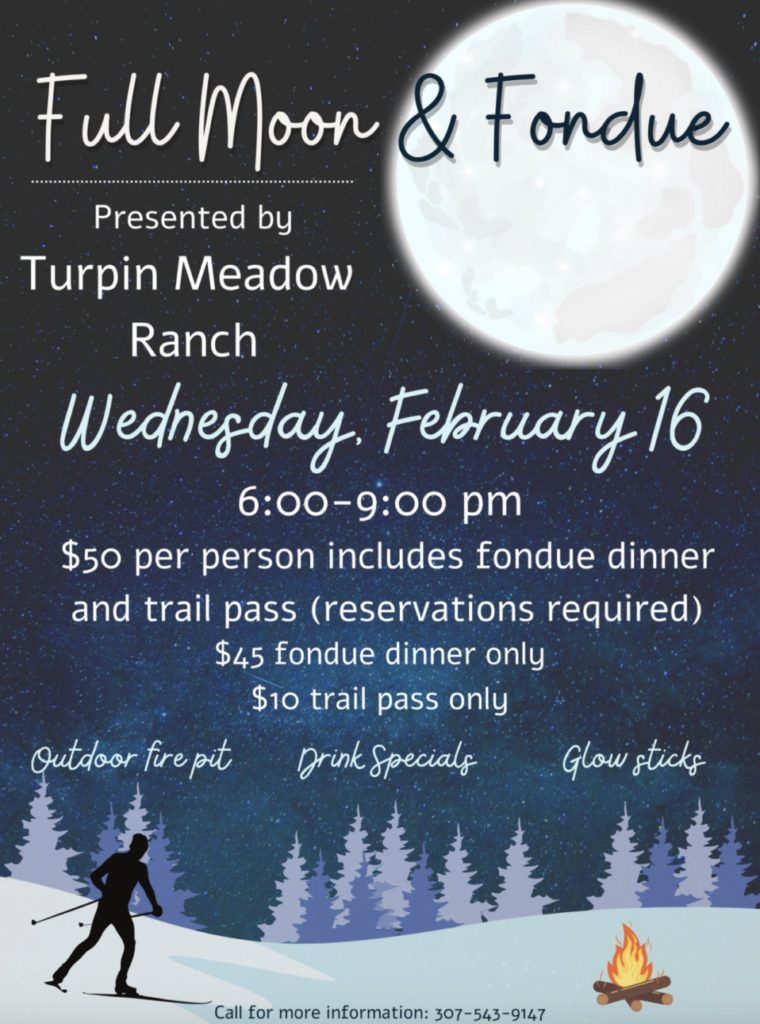 ---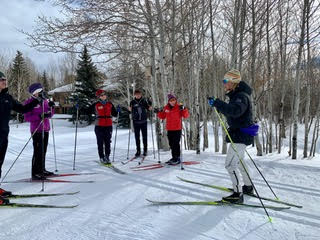 CLASSIC SKI CLINIC
THURSDAY, FEBRUARY 17, 2022
11am – 12:30pm

Hosted by Scott Horn and JH Ski Club Nordic Team Coaches
There will be 10 clinics running every Thursday in January and February from 11am-12:30pm. The Nordic Masters clinics will focus on skate ski and classic cross country skiing every other week.
Joining all 10 clinics is your best approach to developing your full Nordic skiing technique, balance, stride, stamina, and overall fitness while having fun in a small group. For those who only wish to focus on one technique, we are offering a Skate Ski Clinic series of 5 clinics or a Classic Cross country series of 5 clinics.
---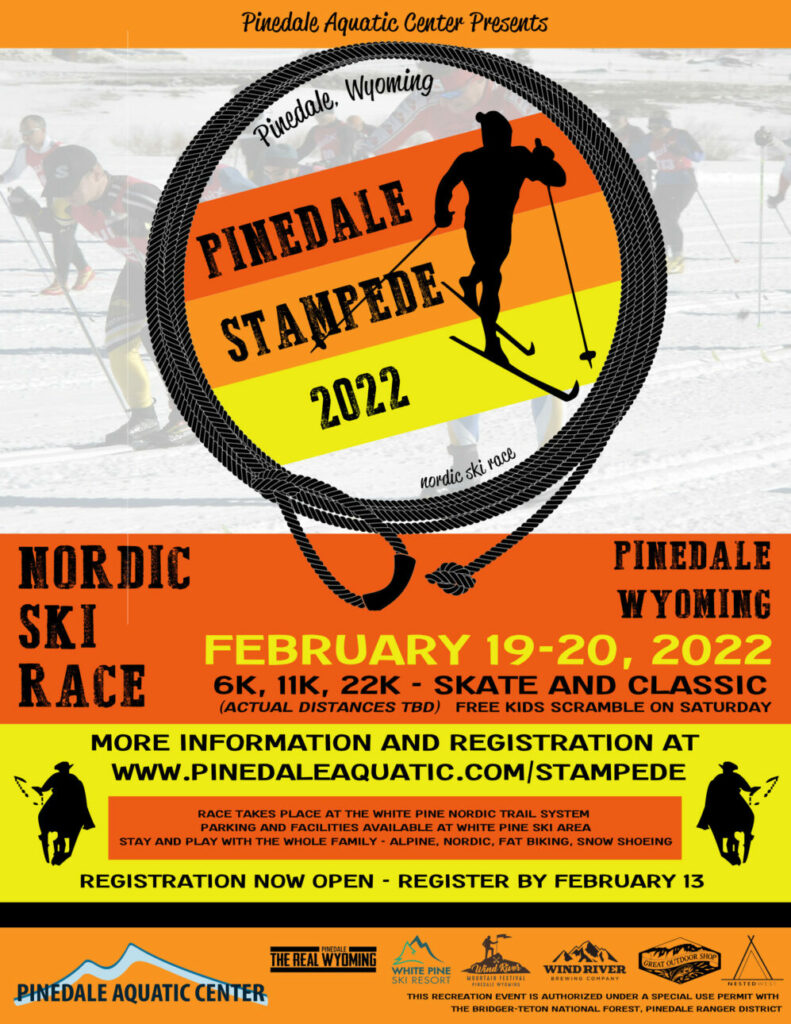 ---
---
We'd love to hear about your outdoor adventures, what your doing to stay healthy, safe, respectful of community health guidelines – send pictures or post on FB and Insta – #JHNordic