---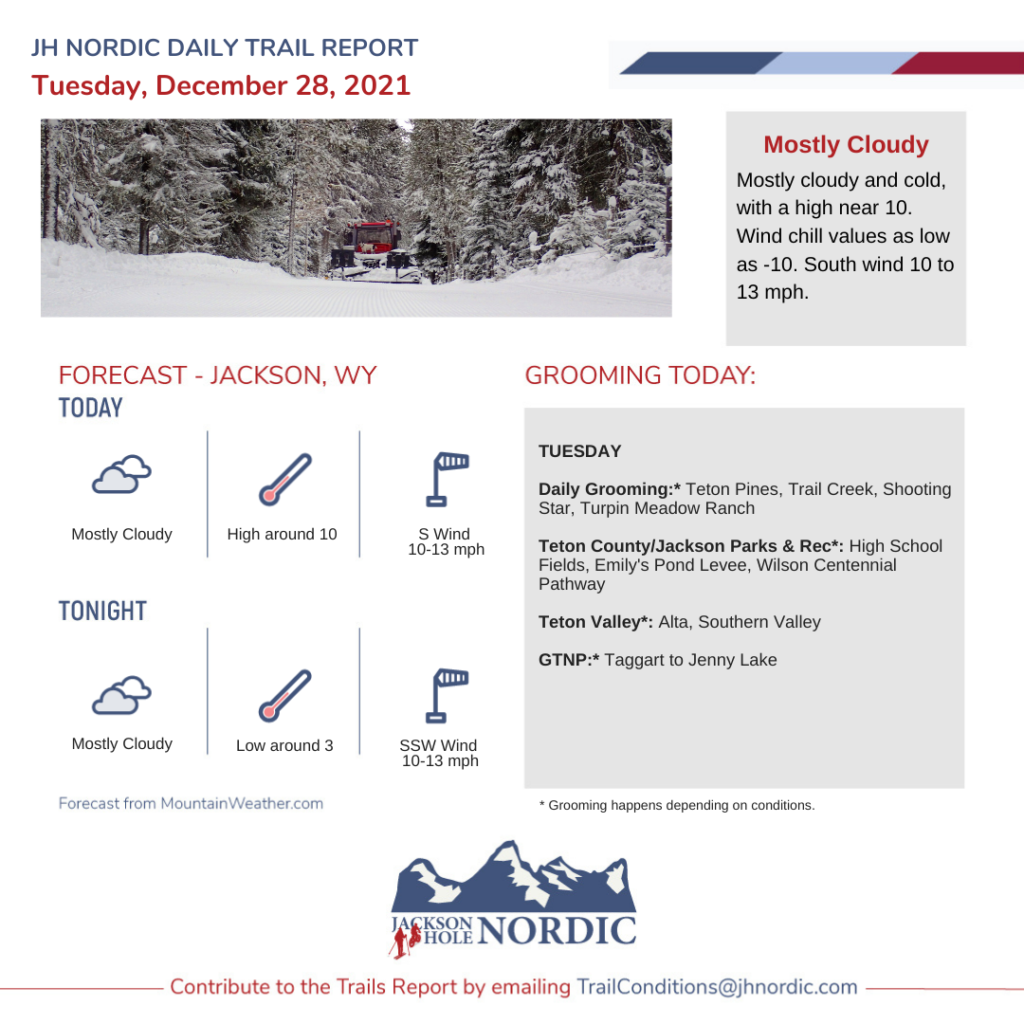 ---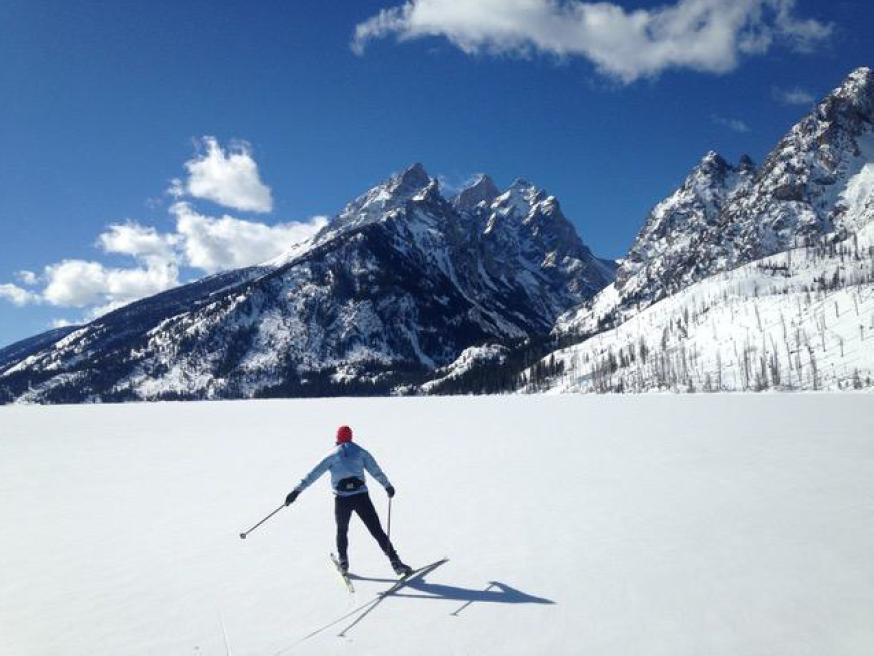 January Women's Skate Skiing Clinics
Dates: Fridays: January 7, January 14 and January 21
Time: 11am-12:30pm
Teton Pines Nordic Center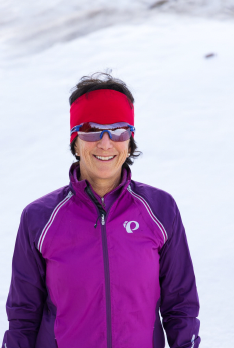 If you'd like to improve your skate technique and fitness, come join us for three Skate lessons at Teton Pines. We'll improve our glide on skate skis and learn to be more efficient uphill, downhill, and review the different skating strides. These clinics are for those with some skate skiing experience who would like to improve. We will cover more than the basics to get you skating longer distances with ease and going up and down hills with proficiency and confidence. Each session will be part instruction with plenty of time to ski and practice. $50/Clinic or $135 for all 3 ($45/Clinic for Teton Pines Nordic Center season pass holders). Rentals available for $35. Trail pass is included.
Instructor: Kim Springer Kim grew up warming her fingers in the Octagon on Mt. Mansfield in Stowe, Vermont. After college she discovered the warm world of Nordic skiing and has been passionate about all aspects of the sport ever since. She loves sharing that passion with others and has taught in and around Jackson Hole for many years.
Questions or to register: Call Teton Pines Nordic Center at: (307) 733-1733
---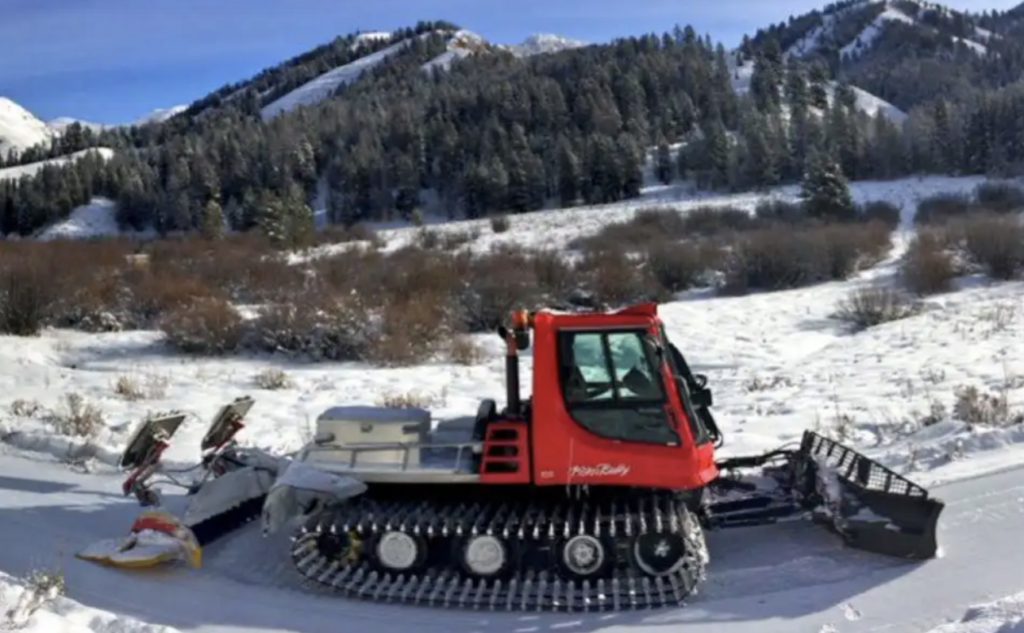 FROM BUCKRAIL
The PistenBully is out of hibernation! The Teton County/Jackson Parks and Recreation Department (Parks and Rec) will implement its normal seasonal grooming schedule this Tuesday, Dec. 28, 2021.
"We will begin our regular grooming schedule on Tuesday using the PistenBully and possibly the snowmobile depending on the snow depths at the trails south of town," Parks and Rec announced via Twitter.
With the recent snowfall, snow depths around the valley and drainages are just sufficient enough to utilize the Department's PistenBully PB100. Staff currently grooms Tuesday through Saturday with the assistance of Bushong Property Services on Mondays up Cache Creek to Noker Draw.
---
Betty Woolsey Classic Race Highlights
Hosted by the JH Ski Club Nordic Program, strong turnout by the community today for the season opening race in JH. Skiers, parents, supporters, fans of all ages! Grooming was perfection!

Grooming Daily
Last Update: 12/27

Thanks to all the Betty Woolsey Skiers!
The early morning leading up to yesterday's Betty Woolsey Classic Race was looking a bit wild with a raging blizzard and heavy snowfall. However, even though we didn't have a bluebird day, we had a great race with a good sized crowd showing up for a wonderful ski through the woods at our very own Trail Creek Nordic trails. The image above shows one of the special things about the race; it allows multiple generations to pass the finish line neck and neck (we must add that these two skiers did have different start waves).
Results will hopefully be up soon on the event page and we will post a few more images throughout the week, but thanks again to skiers and helpers for putting on a great race.
Today's grooming was a Husky venture through almost every trail. Sections that had been abandoned in preparation for the race were mostly brought back and in fact most every major trail except for the East Fields is now groomed. If you're feeling extra adventurous you might check out Faceplant today which has just received its maiden grooming.
The close field did receive classic tracks but are drifting a little and a few woods trails received classic tracks as well, look for more as the snow deepens and we get caught up on the grooming a bit. The sure thing today is that if you go for a ski, you should be able to have a great time on our abundance of freshly groomed trails.
Groomer's choice for today is to live dangerously and give Faceplant a shot.
---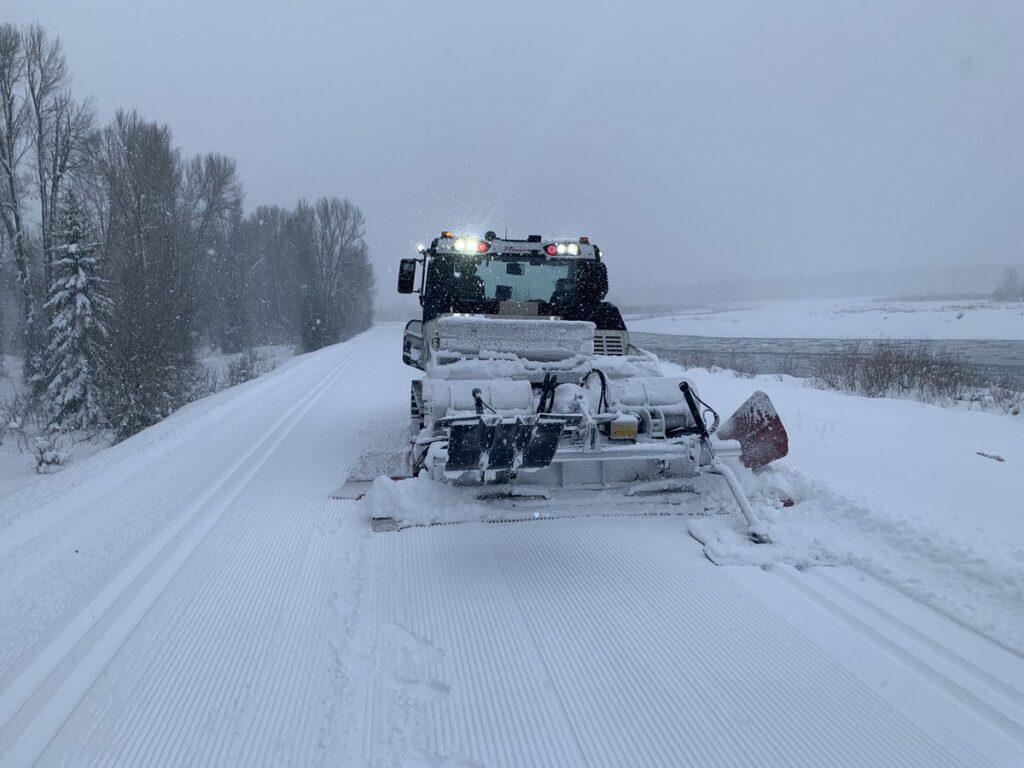 Last Update: 12/27

Long list for grooming today: CH Ranch, two private residences, Cache Creek trailhead to Noker Mine, finishing at Melody Ranch.
---
Last Update: 12/26

I groomed all the trails in Cache this evening and will do another lap tomorrow to firm things up.
Grooming by Friends of Pathways.
---
Grooming Daily
Last Update: 12/27

The snow is great at Teton Pines! We groom 13km+ daily for both skate and classic with our new snowcat.
We are open to the public 9am-4pm. Please call us in advance to book lessons at: (307) 733-1733. You do not need a reservation for skiing and we do not take reservations for rentals. During the next two weeks we don't allow multi-day or off-site rentals.

We still have a great selection of classic skis, skate skis, boots, jackets, pants, gloves, and hats so come on out to pick up last minute gifts for the XC skier on your list.

Visit our website for pricing and other information: www.tetonpinesnordiccenter.com
---
Grooming Daily
Last Update: 12/27

More blustery conditions and stormy weather are to be expected today. We were able to limp the snowcat out and level off the Yellow loop. An attempt to pack down the sled hill was made, but more mechanical/electrical issues arose, and had to head back in. Again, for the foreseeable future, we'll be focusing our efforts only on the Yellow Loop until the snowcat/pistenbully is repaired and skiers should anticipate that daily grooming will be done via the snowmobile. Please, note that we have been communicating w/the manufacturer (Pistenbully) over the holiday weekend and hope to get a service tech here asap for assisting with repairs. Outlook is calling for colder weather tomorrow followed by more snow Wednesday-Friday. Next update will be this Friday (12/31). Thanks again for your patience and we'll continue to do the best we can.
TRAIL STATUS
YELLOW LOOP OPEN
CLASSIC TRACKS NOT SET
SNOWSHOEING CLOSED
SLED HILL NOT GROOMED
ORANGE LOOP, CLOSED
WALKING, NOT ALLOWED
---
Last Update: 12/24
Friday morning grooming from Taggart to Signal. Merry Christmas!
Grooming is sponsored by the GTNP Foundation and generous donations from our community.
---
Last Update: 12/25
Thank you to all who wore their pajamas inside out – we have had consistent snow throughout the last few days so we have been able to groom with the pisten bully early in the mornings and will be grooming daily for the rest of the season. Most of our trails are in good shape however the mule loop is still very thin and doesn't have classic laid.
The fat bike trail in the lower pasture is in good condition – the one in the mule pasture is being worked on now that we have enough snow. Thanks to all who are following the new dog policy of keeping dogs on leash around the lodge and cabins.

https://www.turpinmeadowranch.com/the-ranch/live-conditions/
https://www.turpinmeadowranch.com | 307.543.2000
---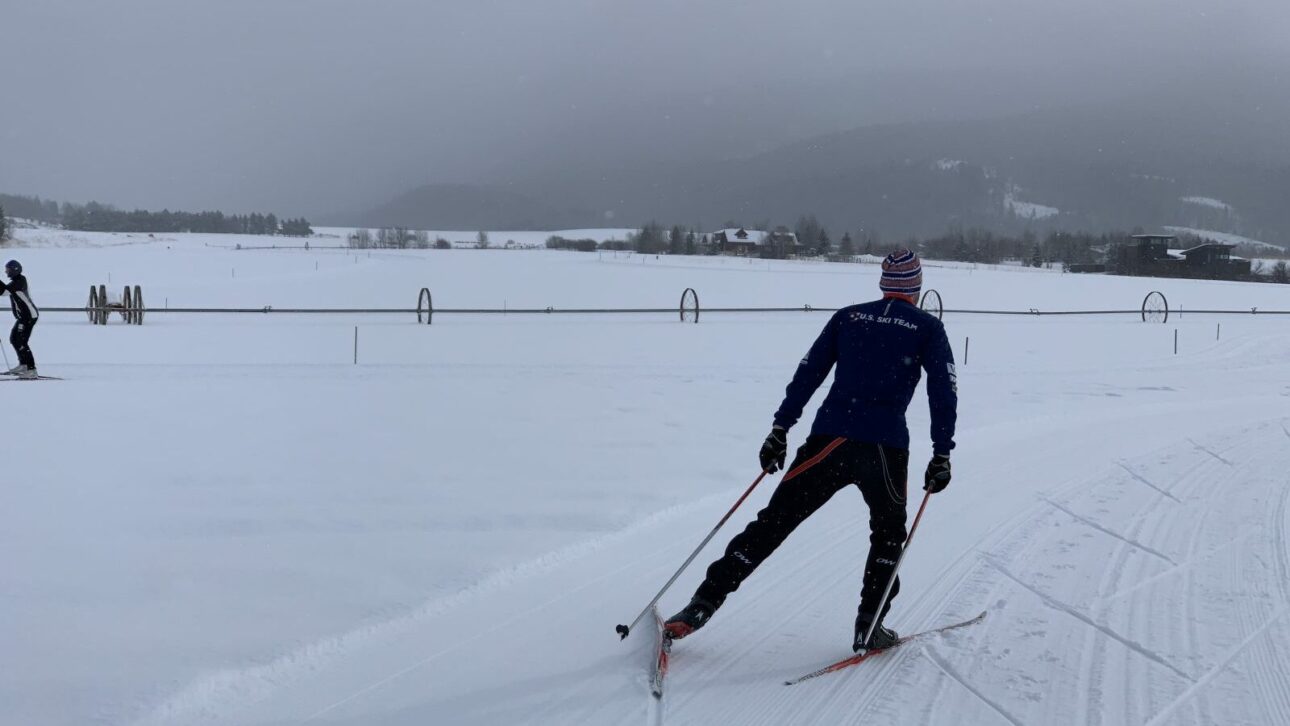 Trail Etiquette: Please keep your dogs leashed in the parking lot and be sure to clean up after them!
---
Grooming Schedule: Tuesday, Thursday, Saturday & Sunday
Last Updated: 12/27

Cross Country 15k: XC OPEN – last groomed 12/26/2021
Fat Bike Trails : Closed & Not Groomed
Snowshoe Trails: Open & Not Groomed
Targhee's Nordic trails are groomed Tuesdays, Thursdays & Sat/Sundays. Fat bike/snowshoe trails are groomed regularly but not on a set schedule – the groomer usually waits until after a storm cycle to groom the single track.
Trail day passes are $20 this winter.
Remember, singletracks will be closed when there is more than 3 inches of snow in a 24 hour period.
---
Grooming Schedule: Tuesday, Thursday, & Sunday
Last Updated: 12/26
Skate: Set | Classic: Not Set
This evening I rolled out most of the South loops. Then it started blowing and snowing harder. There are still some grass and dirt clods poking out in a few places, but the coverage is mostly good. Hopefully the wind doesn't erase the route before we get the trail marking stakes set this week.
Please do not park in the library parking lot. Please be sure to keep your dogs on a leash and to clean up after them.
---
Grooming Schedule: Monday, Wednesday & Friday
Last Updated: 12/27
Skate: Set | Classic: Not Set

The track is skiable with some thin spots and a few weeds sticking through.
---
Grooming Schedule: Monday, Wednesday & Friday
Last Updated: 12/27
Skate: Set | Classic: Not Set

Sherman Park skate track has been set. I did not set the classic track. I think it will turn out really nice overnight. It's a little soft right now. The singletrack has also been set. Enjoy the ride and the glide.
---
Grooming Schedule: Monday, Wednesday, Friday & Saturday
Last Updated: 12/27
Skate: Set | Classic: Set
Monday: Plan to reset both skate and classic tracks this morning. Should finish grooming by 10am.
---
Grooming Schedule: Tuesday, Friday & Sunday
Last Updated: 12/26
Skate: Set | Classic: Not Set
I hit campground in yetis loops with the roller to pack the nearly 2 1/2 feet of new snowfall. I did not set the classic track. It's filling in real fast and our base is going to set up nicely with the storm system.
No dogs December 1 – April 15.
---
Teton Reserve Nordic
Grooming Schedule: Monday, Thursday & Saturday
Last Updated: 12/27
The holiday has brought the snow and it's exciting news. We have established the Nordic course. However, we will not groom today (Monday) due to the wind and continued snowfall. I will set the skate track and classic track tomorrow (Tuesday).
No dogs allowed.
---
Southern Valley Singletrack
Grooming Schedule: As needed
Last Updated: 12/27
Singletrack: Set
Singletrack trails have almost all been groomed. Happy hour, Nemo, Lady slipper, pole canyon connector, powerline, and lower hill bender all got multiple passes. If you can't ride please walk off to the side of the trail. It's probably gonna be pretty soft. Enjoy the ride.
No dogs December 1 – April 15.
---
Darby Canyon
Grooming Schedule: As needed
Last Updated: 12/15
CLOSED TO WHEELED MOTORIZED TRAVEL. Groomed 12/15 to summer TH
---
Rammell Mountain Road
Grooming Schedule: As needed
Last Updated: 12/15
Grooming coming soon
The USFS is continuing to monitor snow levels on our roads and will close them to wheeled motorized vehicles when there is enough snow to groom
---
South Leigh Road
Grooming Schedule: As needed
Last Updated: 12/16
Grooming coming soon
Groomed 12/16. South Leigh is now closed to wheeled motorized vehicles for the winter.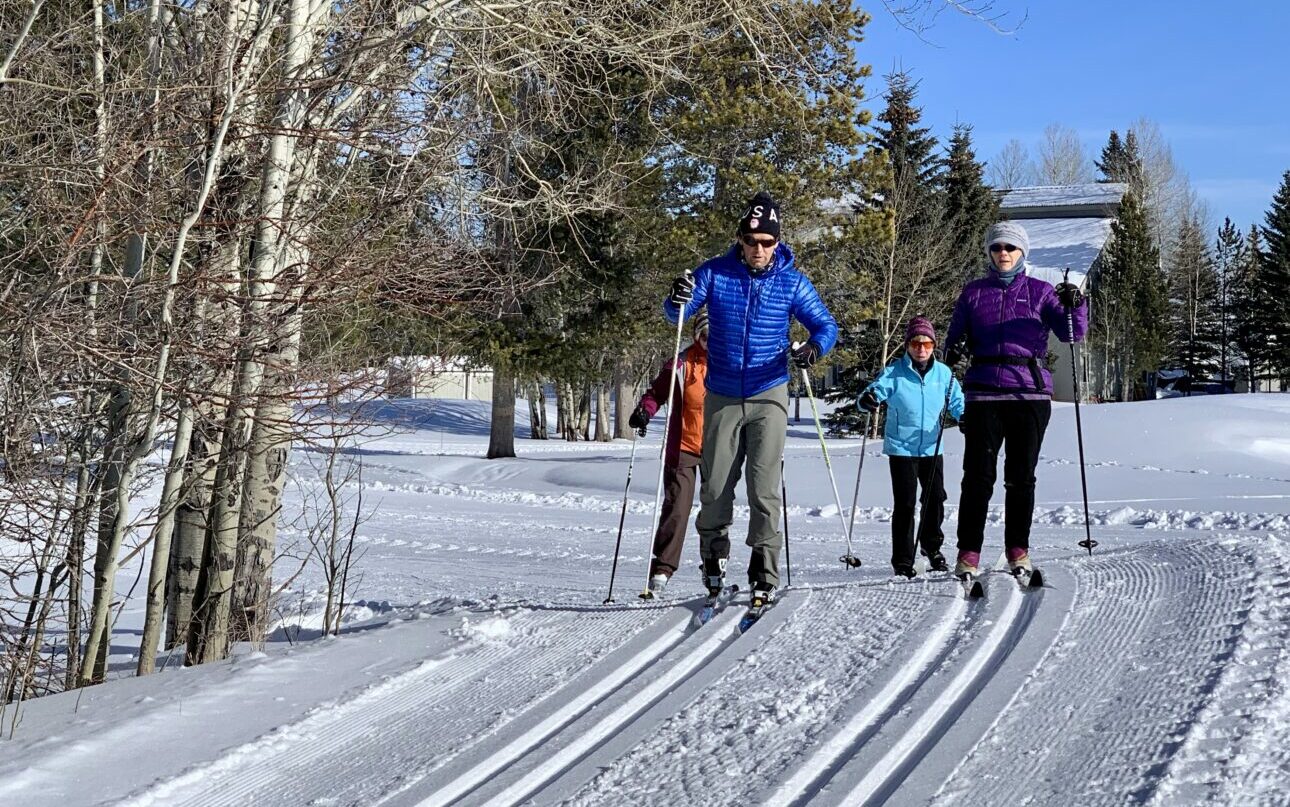 SKATE SKI CLINIC THURSDAY DECEMBER 30, 2021
11am – 12:30pm
Teton Pines Nordic Center

Hosted by Scott Horn and JH Ski Club Nordic Team Coaches
There will be 10 clinics running every Thursday in January and February from 11am-12:30pm. The Nordic Masters clinics will focus on skate ski and classic cross country skiing every other week.
Joining all 10 clinics is your best approach to developing your full Nordic skiing technique, balance, stride, stamina, and overall fitness while having fun in a small group. For those who only wish to focus on one technique, we are offering a Skate Ski Clinic series of 5 clinics or a Classic Cross country series of 5 clinics.
---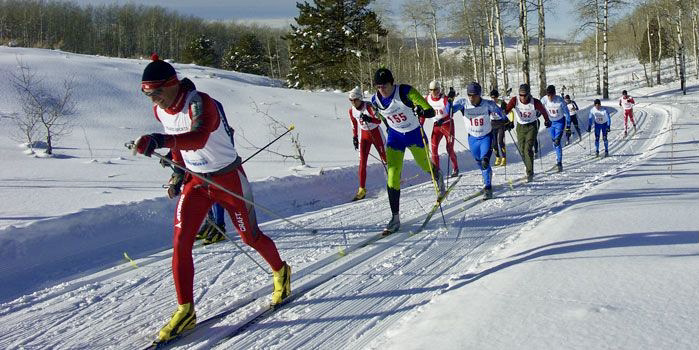 SATURDAY, JANUARY 8TH, 2022
Grand Targhee Nordic Trails, Alta Wyoming
19th Annual Classic Cross Country Ski race – Race format: wave starts based on distance; 24 km, 14 km, 7 km, and 2 km.
For more info and registration: https://tetonridgeclassic.com/registration
For race trail maps: https://tetonridgeclassic.com/maps
---
SAVE THE DATE: SUNDAY, JANUARY 9TH, 2022
Turpin Meadow Ranch – 1 hr north of Jackson- Buffalo Valley Road (off Hwy 287/26)
Parking onsite/carpooling encouraged.
Fun, Free Community Day – with Raffle benefiting a local Nordic Alliance non-profit:
Free trail pass and demo gear, though it is encouraged that folks bring their own equipment to maximize time on the snow!

Family, friends, visitors, dogs (on leash) welcome: please register in advance to secure your spot!

Sponsored by the JH Nordic Alliance members
Email : Info@JHNordic.com for more info
---
---
We'd love to hear about your outdoor adventures, what your doing to stay healthy, safe, respectful of community health guidelines – send pictures or post on FB and Insta – #JHNordic