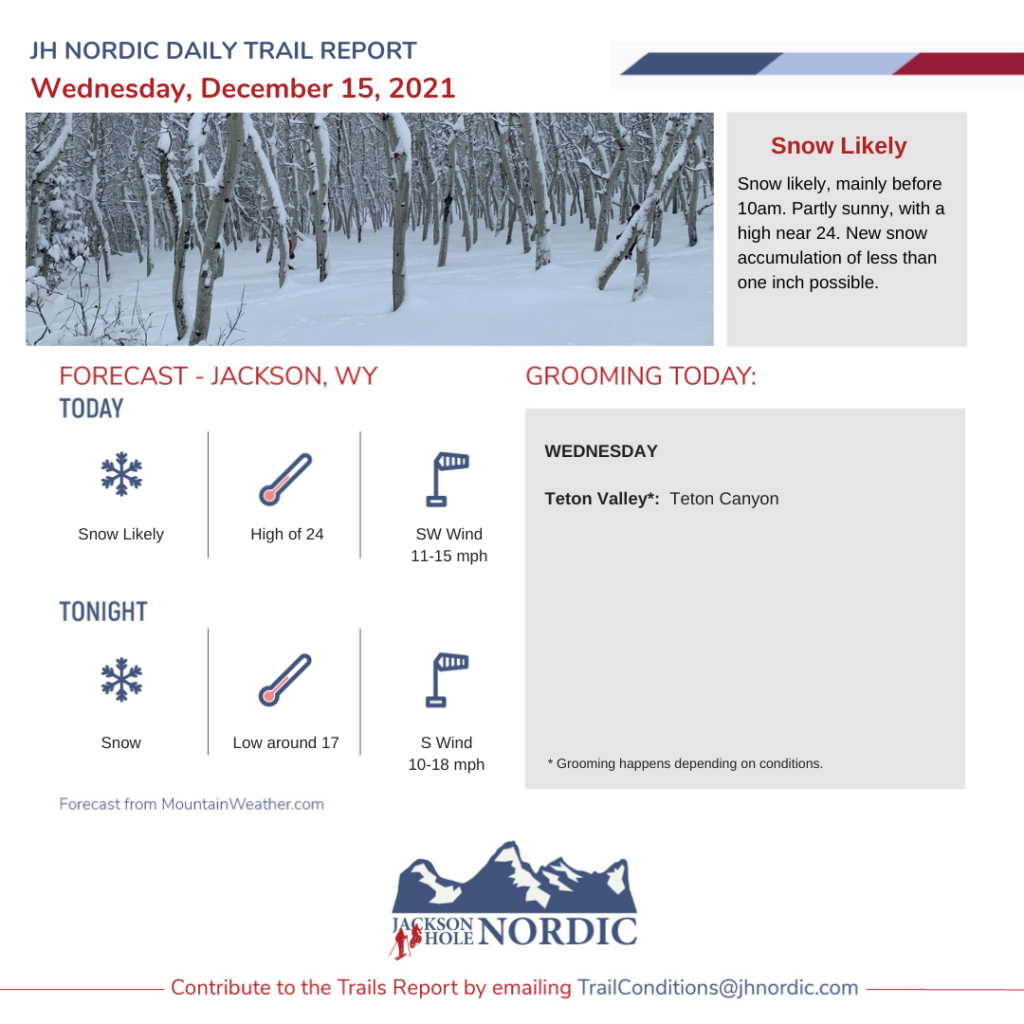 ---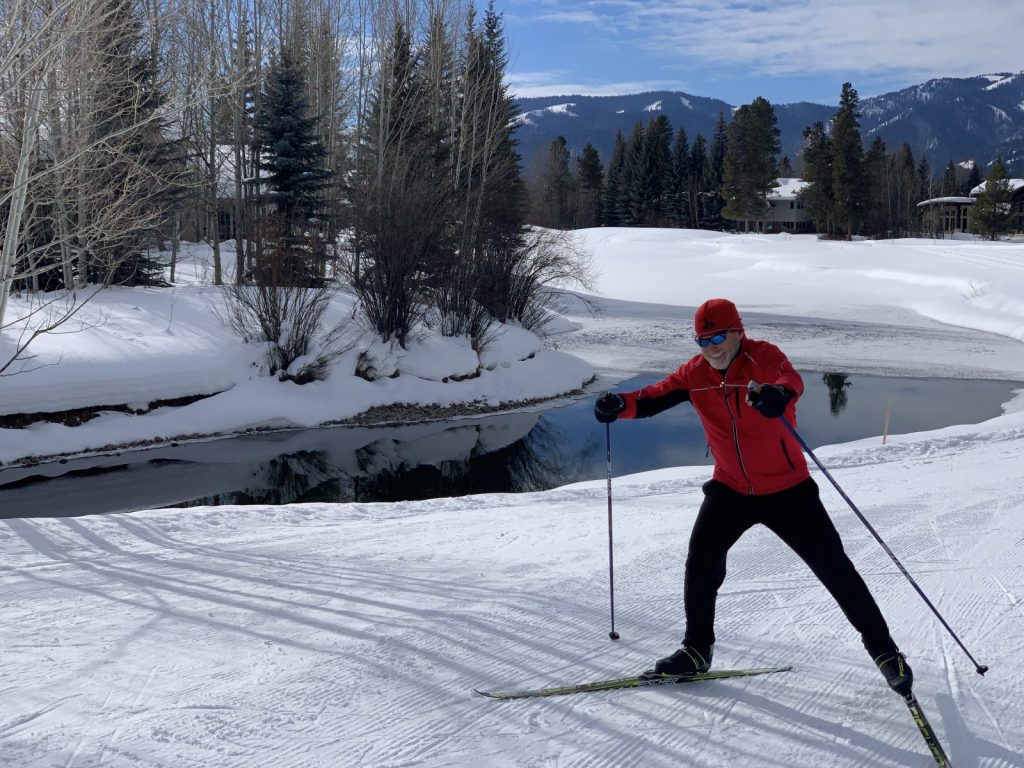 Hosted by the JH Ski Club Nordic Program – Thursday, December 16 at Teton Pines Nordic Center -11am -12:30pm.
We are doing our very best to hold this 1st clinic of the season, and hoping that we will have enough snow and cold temps in the next 2 days to have groomed trails for the clinic . Please check the JHNordic Trail Report Thursday Morning Trail Report via email or web https://jhnordic.com/trail-reports/. Any questions, you can email: info@jhnordic.com.
Please be sure to pre-register, whether you sign up for one or multiple clinics or the occasional "drop-in". Register in advance of the clinic at register.jhskiclub.org. If you do not have an account set up already, when you make your account please add yourself as both the participant and the parent as the system is geared towards parents registering their children for the JH Ski & Snowboard Club.
---
SAVE THE DATE – Free Ski, Fat Bike and Snowshoe Day at Turpin
---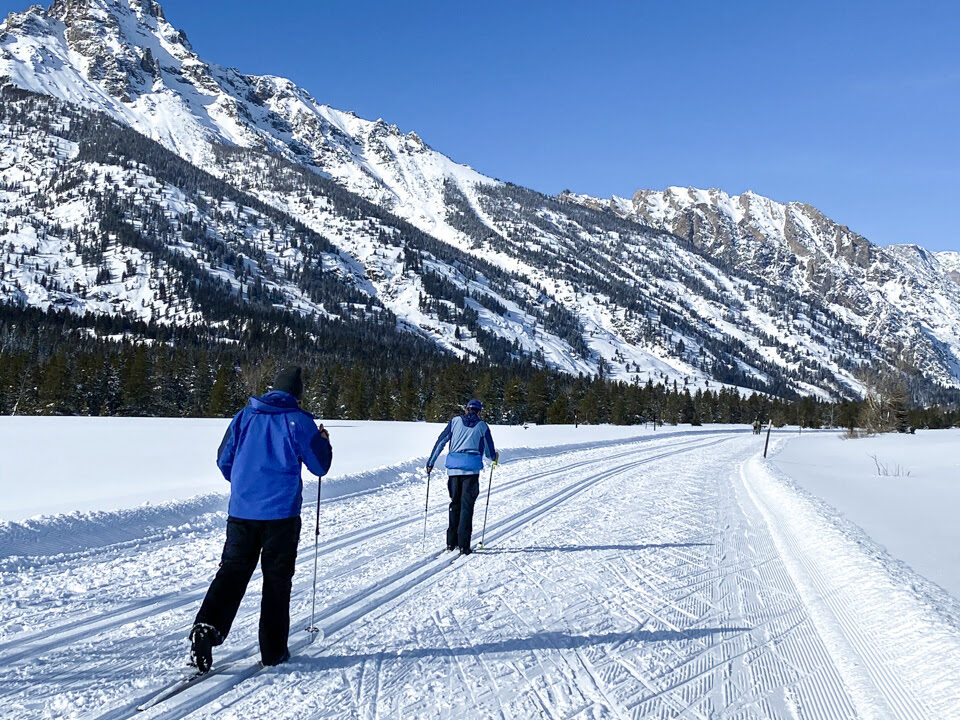 Winter Recreation Begins on Park Roads in Grand Teton
Teton Park Road, Moose-Wilson Road, and Signal Mountain Summit Road within Grand Teton National Park are now open to cross-country skiing, skate skiing, snowshoeing, and walking. Once snow begins to accumulate on the roadbeds, the designated portions of these roads may accommodate winter recreation, and the use of wheeled vehicles is prohibited for the season.
Bicycles, including, snow/fat/electric bikes, are not permitted on roads designated for over-snow access. Bikes are allowed on roadways open to motor vehicle use in Grand Teton National Park.
The 14-mile section of the Teton Park Road between the Taggart Lake Trailhead and Signal Mountain Lodge will be groomed approximately three times a week dependent on snow and weather conditions.
• Tuesdays- Four lanes groomed Taggart to South Jenny Lake
• Fridays- Two lanes groomed Taggart to Signal Mountain
• Sundays- Four lanes groomed Taggart to South Jenny Lake
Grooming is anticipated to begin soon and will continue through mid-March, as conditions allow. Grooming is made possible through the financial support of Grand Teton National Park Foundation and a Federal Highway Administration Recreational Trails Program grant managed by the State of Wyoming. For grooming updates, call the park's road information line at 307-739-3682.
---
Early Season Ski and Snowshoe Rentals
Due to lack of snow, most rental shops are holding off on rentals until we have better snow coverage. Hiking with cleats/snow spikes and poles is a popular option on public lands trails (and not on Nordic tracks).
---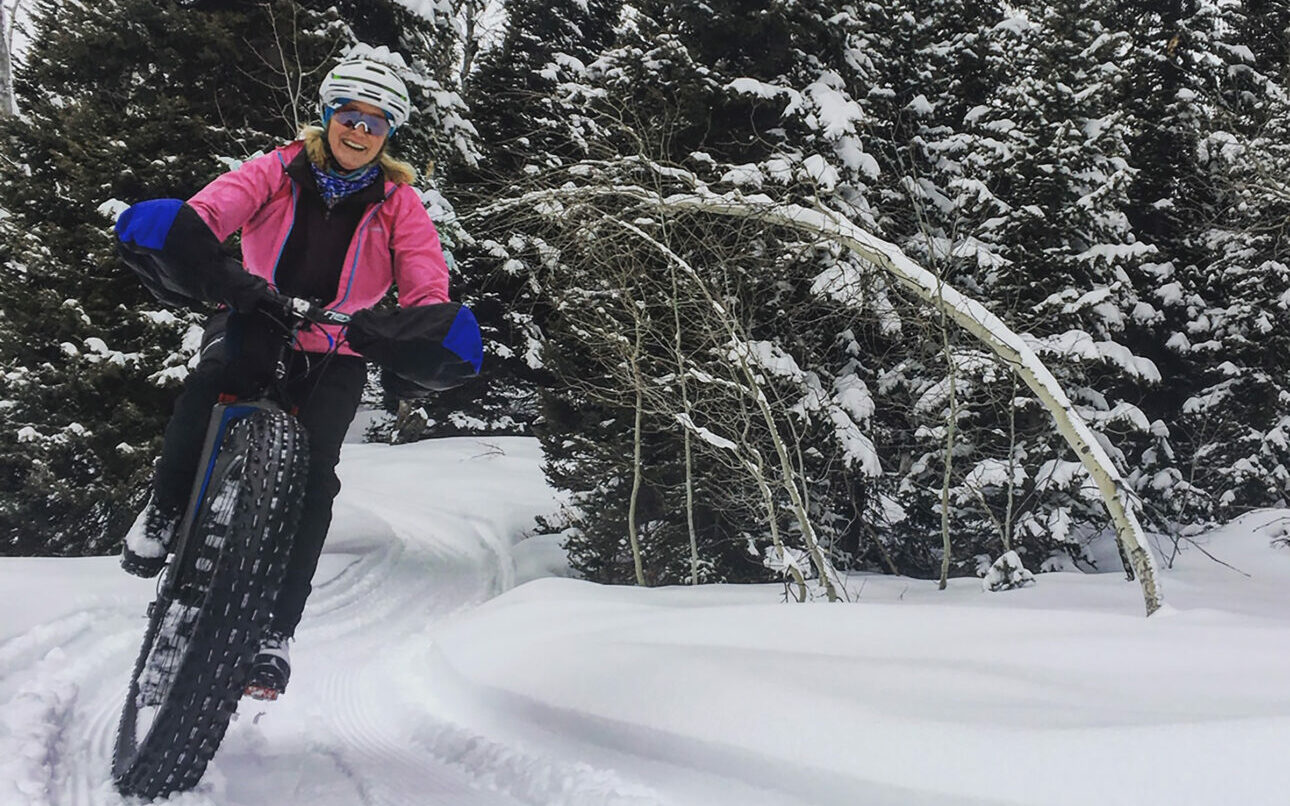 'Tis the Season to Fat Bike
Fat Biking may be somewhat variable this week, as increasing snowfall without accompanying grooming could make some trails challenging to navigate. Nevertheless, biking should remain quite viable. Be cautious of ice or mud, depending on the time of day, but don't let that stop you from enjoying the trails!
Grand Targhee
Grand Targhee is open to fat biking, with all three singletracks now available! Remember, singletracks will be closed when there is more than 3 inches of snow in a 24 hour period. With substantial snowfall predicted this week, be sure to check ahead to make sure trails are open! Trail use permits are required. $20/day.
Shadow Mountain
Shadow Mountain should be a great place for fat biking, with snowmobile trails present to pack down any new snow. Users should be mindful that the way back down can be a little steep, so be courteous to other users!
Togwotee Pass
Bikers will find some great opportunities near Togwotee Pass, with trails that have been groomed for snowmobiles. This trail regularly experiences snowmobile traffic, but with a little awareness of other trail users, should be a good time.
---
Tech Tip of the Week
Courtesy of Scott Horn
Be sure to protect your extremities according to the conditions of the day.  Rather than heavy Alpine gloves, don a breathable, more flexible pair for an aerobic Nordic tour.  Nordic boots should fit like comfortable tennis shoes, with room for the toes. Many skiers have broken or lost toenails due to the movement of the toe against the boot, which occurs with the diagonal stride technique, so trim those toenails prior to classic skiing!  One medium weight sock layer will round out comfortable foot care.  Finally, particularly for men, invest in a pair of padded wind briefs!  Both Craft and Swix have great products.  This is imperative; almost all Nordic skiers have a story about learning this lesson the hard way!
---
Fun in Teton Canyon
---
Recreate Responsibly this Winter
Show your love for land, water, wildlife, and community by recreating responsibly when adventuring outside. Visit https://www.btfriends.org/responsiblerecreation to learn more about how you can help.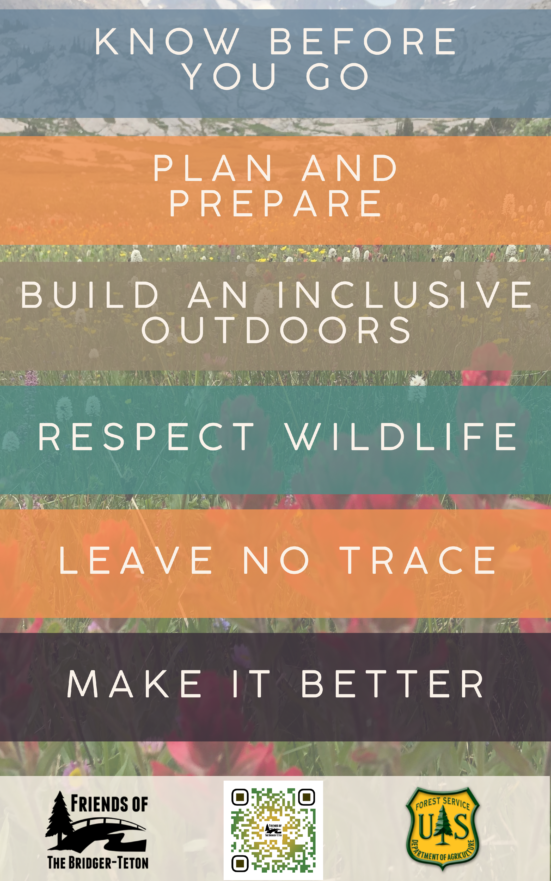 ---
Open Job Positions
Teton County/Jackson Parks and Recreation Dept
2 paid position openings for after-school Nordic instructors to work with local Elementary Students grades. Mondays and Thursdays 3:30- 5:30pm – Starting January 3rd – February 24th
Contact Rachael Z for more information: rzimmerman@tetoncountywy.gov

Bridger – Teton US Forest Service Winter Trail Ambassador
2 open positions to assist on USFS winter trails such as Cache Creek, Game Creek.
For more information, contact David Wilkinson – david.l.wilkinson@usda.gov

Not yet open, grooming coming soon
Currently minimal snow, but as everyone is aware, a balmy fall can turn to full winter in a matter of days if a big storm system moves in, so make sure you get your passes purchased and are ready to go! Passes can be purchased at the Trail Creek page.
---
Last Updated: 12/14
Grooming will begin when we get enough snow to start packing with the snowmobile. Currently our trails only have 1-3″ of snow and we will require at least another 6″ before we can safely take the snowmobile out. We look forward to getting back out there when conditions allow!
---
Grooming coming soon
Pending snowfall and a groomable base, more updates to follow. Fat bike trails are groomed by Friends of Pathways; main trail is groomed by Parks & Rec.
---
Last Updated: 12/14
Not yet open, grooming coming soon
Still pending more snowfall and cold temps, TPNC will be prepping the nordic ski trails Wednesday. Please do not ski on the trails until the Nordic Center is officially open. Call Teton Pines Nordic on 307 733-1733 for more info.
Regarding the Nordic Masters Recreational Skate Ski Clinic – hosted by the JH Ski Club Nordic Program – scheduled for Thursday, please check Thursday's JHNordic Trail Report via email or web at https://jhnordic.com/trail-reports/.
---
Last Updated: 12/14
Not yet open, grooming coming soon
NEW for 2021-22:
*ACCESS: Non-members may access the Nordic ski trails and rental gear from 12pm-5pm only.
*EXCEPTIONS:
– Purchase of a Season Pass allows Full-Access 9am-5pm
– A non-member may book a lesson with a Shooting Star Nordic Instructor during any normal operating hours.
* TRAIL FEES:
-Member Guest: $15
– Adult non-member: $40
-Jr. non-member-13+ $20
-Junior 12 and under Free
*Season Passes – $450 (December); $350 (January); $300 February.
RENTALS AND LESSONS:
A wide range of rental classic cross country, skate skis and snowshoes are available .
Nordic Instruction is available for individual and group lessons. Rentals not included.
Call Shooting Star Nordic Shop to reserve: 307 739 3270
---
Grooming coming soon
Skiing is becoming more and more available in GTNP! Official grooming has not yet begun, and snow can be patchy in places, but there should be enough snow for ungroomed classic skiing on carefully selected routes. Cross country skiing, skate skiing, walking, and snowshoeing are permitted on the groomed trail on Teton Park Road, but recreationists are reminded to use the designated tracks for the appropriate uses. Dogs on leash are only permitted in the multi-use lane (west side).
---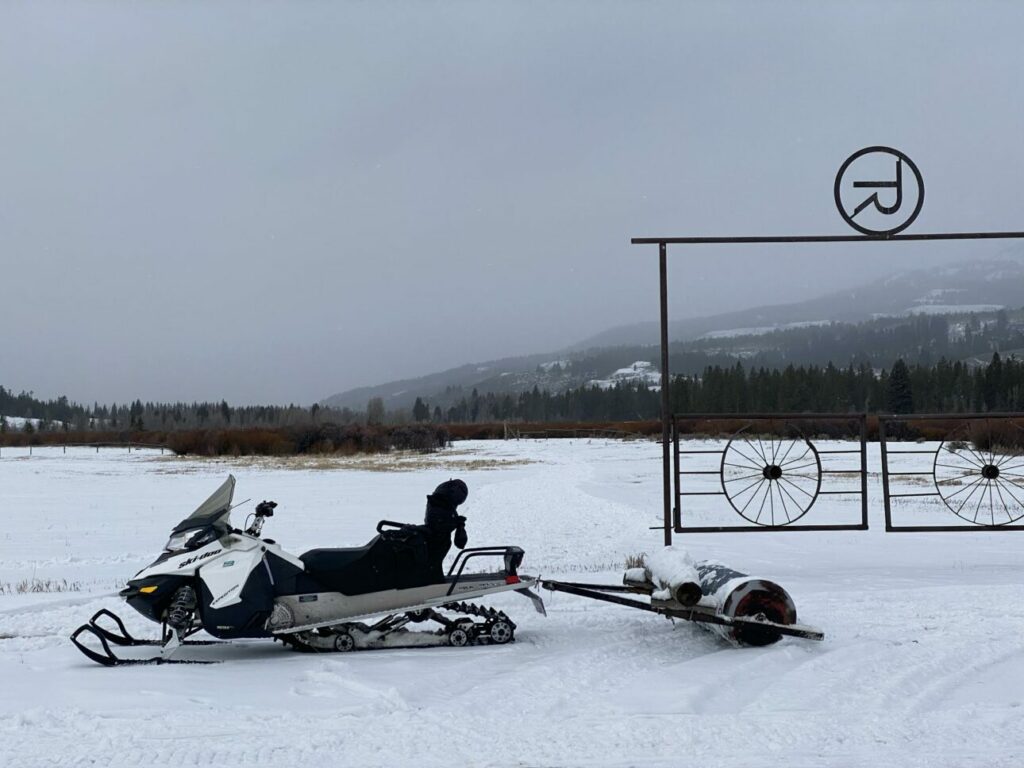 Last Updated: 12/14
I went out to roll the flats today and our cover is thin. Thankfully the flurries are flying and we are hoping to have some of our trails open when we open the lodge, of course this is dependent on snow conditions. 
Grooming scheduled to begin mid December. The ranch opens for lodging December 18, we hope to open trails December 19 snow conditions permitting.
https://www.turpinmeadowranch.com/the-ranch/live-conditions/
https://www.turpinmeadowranch.com | 307.543.2000
---

Trail Etiquette: Please keep your dogs leashed in the parking lot and be sure to clean up after them!
---
Grooming Schedule: Tuesday, Thursday, Sunday & Sunday
Last Updated: 12/14
Cross Country 15k: XC OPEN
Fat Bike and Snowshoe: Jolly Green Giant and Roundabout OPEN
Currently, a portion of Grand Targhee Nordic Trail Pass purchase's will be donated to TVTAP. Snowshoe trails are pretty much always open, trails close to fatbikes with 3″ of new snow.
---
Grooming Schedule: Tuesday, Thursday, & Sunday
Last Updated: 12/13
Skate: Set | Classic: Not Set
YAY it snowed!!!! I rolled the Library Loop, play field, and In and Out. To say they are groomed is not really a true statement! There was about 3-4″ of new snow, but that quickly vanished between the vole hills, ruts and grass clumps, however, the surface is much smoother now. I would not recommend skiing until we get additional snow. I plan on rolling again tomorrow afternoon. Beyond In and Out, the terrain is extremely rough from plowing. We need some serious snow before we can start to roll additional kilometers so equipment is not damaged. It's a good start though and if the forecast holds true we should have some resemblance of good skiing over a short distance by the end of the upcoming week! I would say Teton Canyon is your best option in the valley for now.

Please do not park in the library parking lot. Please be sure to keep your dogs on a leash and to clean up after them.
---
Grooming Schedule: Monday, Wednesday & Friday
Last Updated: 12/13
Skate: Not Set | Classic: Not Set
4″ of very light snow fell yesterday. This week we will begin compacting the track to establish the base. Ski conditions will not be good till more snow falls. Stay tuned…
---
Grooming Schedule: Monday, Wednesday & Friday
Last Updated: 12/13
Skate: Not Set | Classic: Not Set

We need a bit more snow, but the weekly forecast looks promising.
---
Grooming Schedule: Monday, Wednesday, Friday & Saturday
Last Updated: 12/12
Skate: Set | Classic: Set

Sunday afternoon: Rolled the 3 inches of light density snow. First mile still too thin, but skiable. Set classic tracks mile 2-4, with variable results. Skate is all right. Caution at cattle guards.
---
Grooming Schedule: Tuesday, Friday & Sunday
Not yet open, grooming coming soon
Last Updated: 12/13
Skate: Not Set | Classic: Not Set

The snow is slowly starting to accumulate. We will begin compacting the trails this week, but ski conditions will not be very good till a bit more snow falls.
No dogs December 1 – April 15.
---
Teton Reserve Nordic
Grooming Schedule: Monday, Thursday & Saturday
Not yet open, grooming coming soon
Last Updated: 12/13

It's good to see some snow on the ground, but we need quite a bit more before grooming around the golf course. It won't be long!
No dogs allowed.
---
Southern Valley Singletrack
Grooming Schedule: As needed
Last Updated: 12/13
No grooming yet, but the trails are being user-packed. Go have fun!
No dogs December 1 – April 15.
---
Darby Canyon
Grooming Schedule: As needed
Grooming coming soon

No grooming operations until there is more snow.
---
South Leigh Road
Grooming Schedule: As needed
Grooming coming soon

No grooming operations until there is more snow.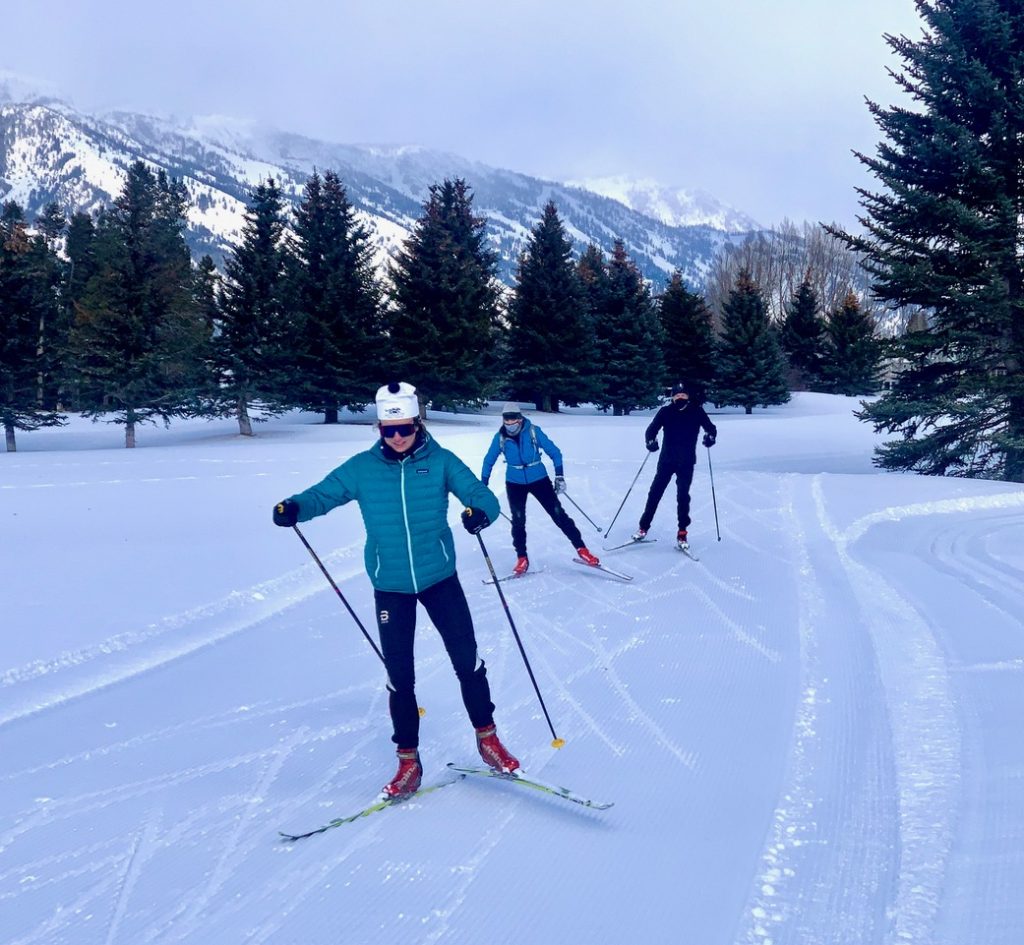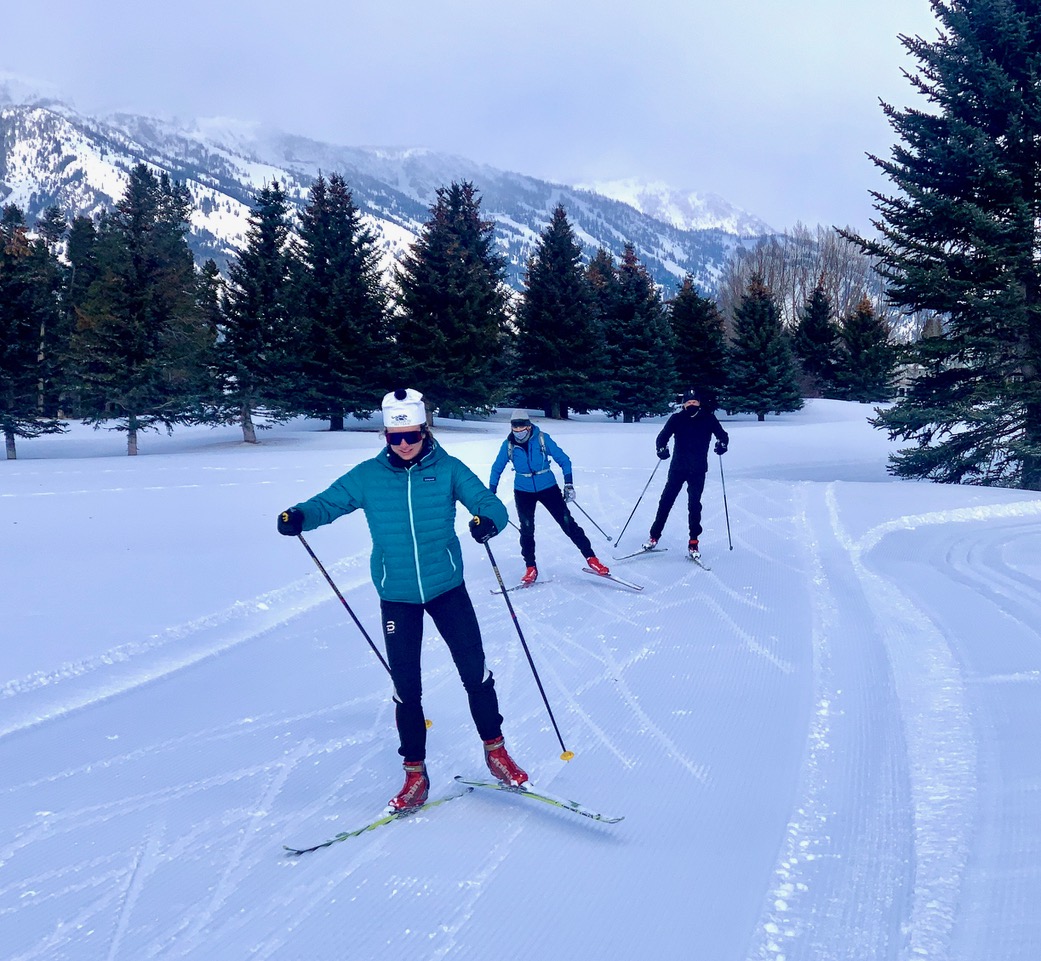 FIRST SKATE SKI CLINIC THURSDAY DECEMBER 16, 2021

There will be 10 clinics, starting with 2 clinics in December, then running every Thursday in January and February from 11am-12:30pm. The Nordic Masters clinics will focus on skate ski and classic cross country skiing every other week.
Joining all 10 clinics is your best approach to developing your full Nordic skiing technique, balance, stride, stamina, and overall fitness while having fun in a small group. For those who only wish to focus on one technique, we are offering a Skate Ski Clinic series of 5 clinics or a Classic Cross country series of 5 clinics.
---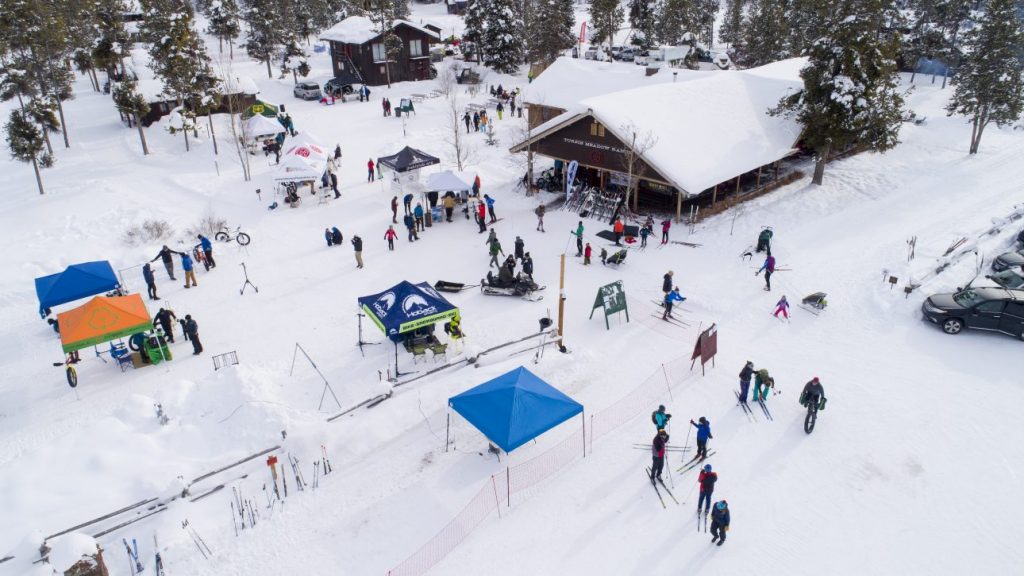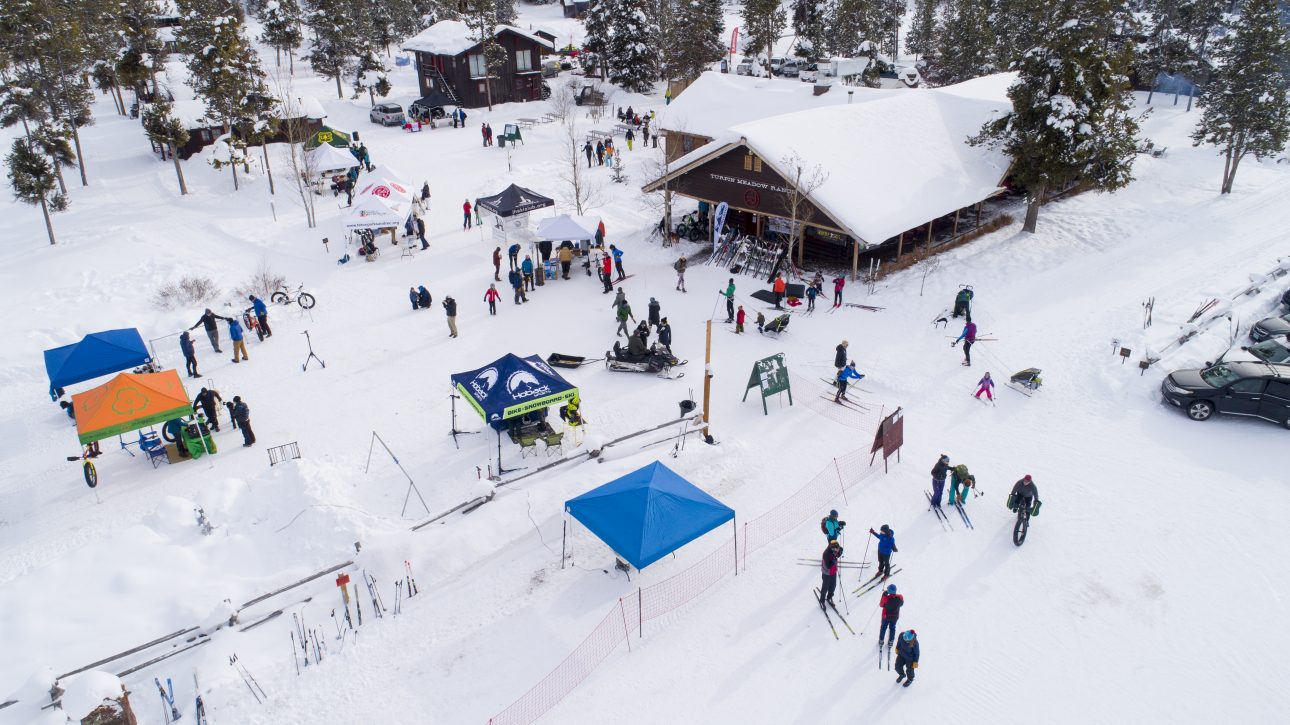 SPONSORED BY THE JH NORDIC ALLIANCE MEMBERS
SAVE THE DATE: SUNDAY, JANUARY 9TH, 2022
Turpin Meadow Ranch – 1 hr north of Jackson- Buffalo Valley Road (off Hwy 287/26) – Parking onsite/carpooling encouraged.
Fun, Free Community Day – with Raffle benefiting a local Nordic Alliance non-profit:
Free trail pass and demo gear, though it is encouraged that folks bring their own equipment to maximize time on the snow!

Family, friends, visitors, dogs (on leash) welcome: please register in advance to secure your spot!

Bringing your own skis recommended to use between free demos and tours .
Email : Info@JHNordic.com for more info
---
---
We'd love to hear about your outdoor adventures, what your doing to stay healthy, safe, respectful of community health guidelines – send pictures or post on FB and Insta – #JHNordic