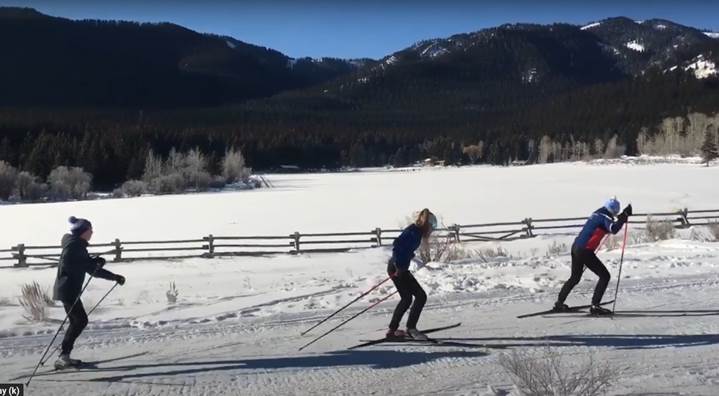 JHSC Club and Community Nordic December Update
With recent snowfall and some expeditious grooming we are fully on snow out at Trail Creek! The Devo, Junior, and Prep/Comp teams are moving full steam ahead with on-snow training! Overall the Nordic program is looking extremely healthy. All programs are fully enrolled, from Lollipoppers to Prep-Comp. This year we have over 170 athletes enrolled across all six teams, a new high-water mark for JHSC Nordic!
---
What's Groomed and Skiing Well This Weekend
Trail Creek Nordic – All recently groomed trails received at least one pass yesterday, the close field, Armin's, Animal Farm, and Moose Loop received double passes with fresh classic tracks. One additional loop of trail was also added to the agenda in the Black Hole area. A bit of effort was also invested in covering the road and cable trenching crossings of late. While not quite perfect, you should hopefully be able to cross without too much difficulty.
Teton Canyon – Good packed snow and set classic track all the way to the wilderness boundary (summer trail head) -7.65 miles round trip -western views of the Grand, Middlle and South Teton.
Grand Targhee Nordic – good snow thanks to its higher elevation.
Packed, Firm Trails
Cache Creek – groomed this week by FOP from trailhead to Noker mine, the trail is now packed firm from skiers, fat bikers, walkers. Probably best suited for fat bikers and walkers with grippy boots and dogs, until our next snowfall softens the trail.
Emily's Pond – firm and bumpy, good for fat bikes and walkers with/without dogs. Skiers recommended to wait until next snowfall and week of Dec 8th when Parks and Rec start winter grooming.
Southern Valley Trails – Nemo. Ladyslipper, etc groomed/packed for fat bikes. Yeti's Loop is firm, packed best for classic Nordic.
Skier-Tracked Reports
Mt Elly (Teton Pass South) – firm, AT skier tracks, challenging on the downhill return.
Rosie's Ridge (Togwotee Pass) – good conditions for BC Nordic classic.
---
The shop is opening today at 9am. We will have skiing available but be prepared for early season conditions. Snow coverage is thin in some areas. We hope to be able to remain open for skiing until we receive more snow, but the forecast is looking pretty sunny over the next 10 days. We will keep our facebook page and our JHNordic report updated with our current conditions.
Our shop is located on the southside of the Teton Pines Clubhouse this year due to Covid protocols. Please park in the lot and walk around the left (east) side of the building. Please check in at our window/intercom before entering the shop. We currently have a maximum capacity of 5 people in our shop at once. Masks must be properly worn (covering nose and mouth) at all times while inside the shop. If you prefer not to come inside, you do not have to. We can handle all transactions from our check-in window/intercom or you can pre-purchase passes online. For ski passes without rentals, we encourage customers to purchase online. Please call with questions! (307) 733-1733
---
First Timer's Guide: Nordic, Fat Biking, Snowshoeing in Jackson Hole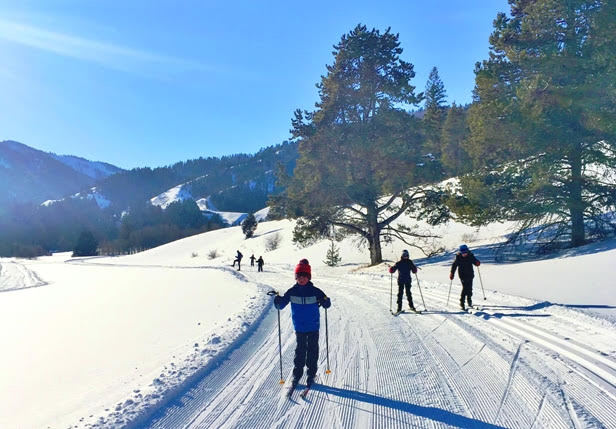 If it's your first time in Jackson, and you're looking to get into some Nordic skiing, fat biking, or snowshoeing, we've got you covered at JHNordic. Our comprehensive resources can guide you in making the most of your winter recreation experience. Find out where to go, where to rent, how to get to the trails, and ways to have fun!
---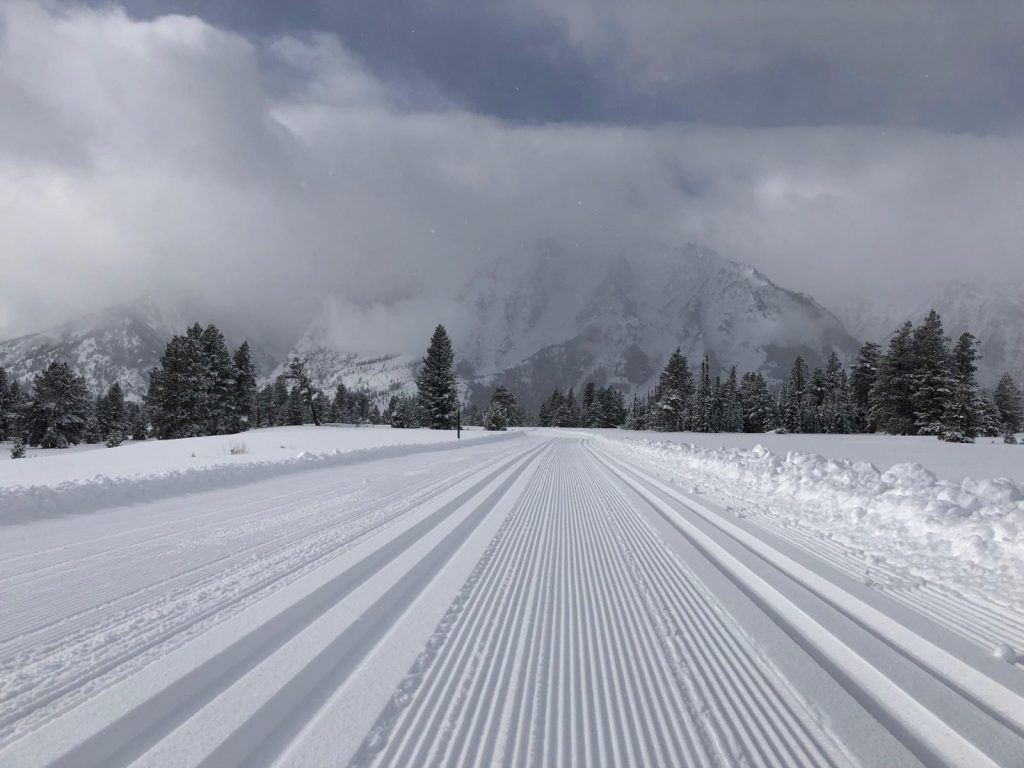 Support Grooming in GTNP
Grooming of the Teton Park Road between the Taggart Lake and Signal Mountain trailheads will begin in early December—conditions permitting—marking the eighth consecutive year that the Foundation has provided this service in partnership with the park. The fourteen-mile route provides skiers with classic and skate lanes in a world-class setting for park visitors to enjoy.
We hope you will consider financially supporting winter grooming in Grand Teton this year. Though we have made progress, we still have $15,000 to raise in order to be able to fund grooming of the Teton Park Road three times per week through mid-March. Don't forget to note "grooming" in the comments field to support this effort today!
---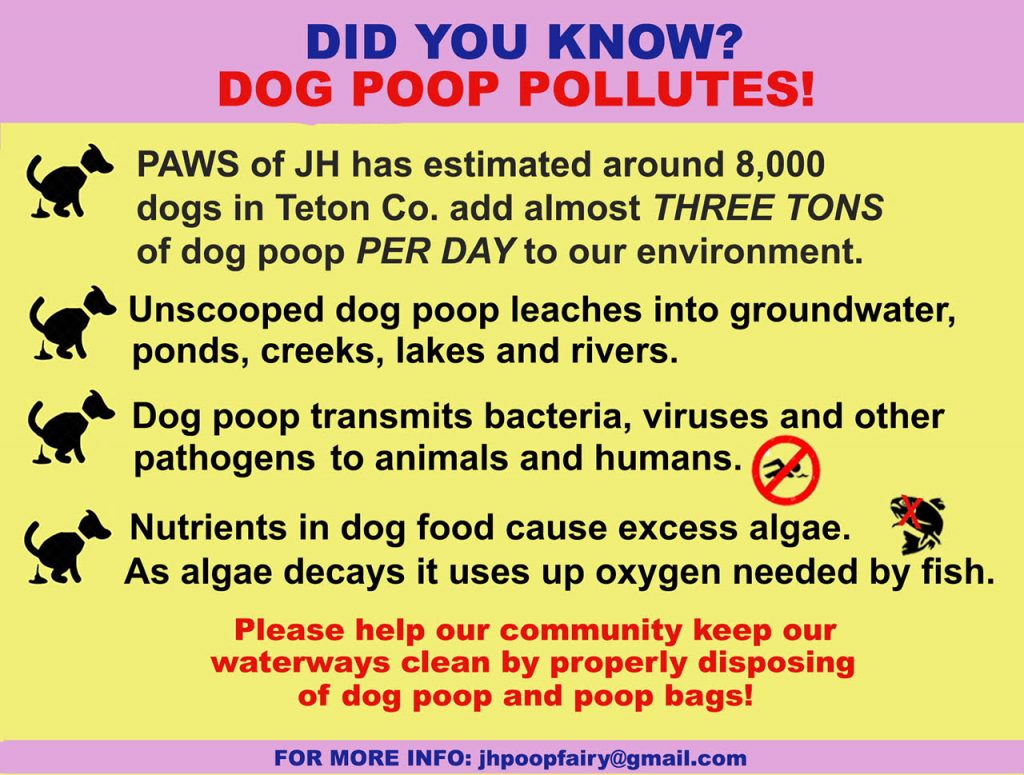 Do you believe in Poop Fairies?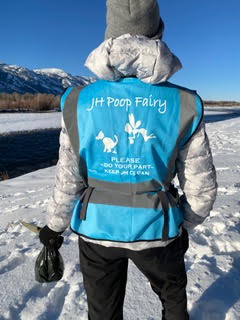 We encourage folks to pick up at least one pile of poop for every dog they take on a trail and it does not matter whose poop! We have to get it out of our environment and we need to dispose of it in a responsible manner and that doesn't mean bagging it and leaving it, possibly forgetting to pick it up on the return.
Jackson Hole will soon be seeing new Poop Fairy vests with an important message for our community. It's so important in our winter ski season to be extra vigilant in removing and disposing of dog waste properly. If anyone would like to join our efforts we have fun and we welcome you. E-mail jhpoopfairy@gmail.com for more info.
---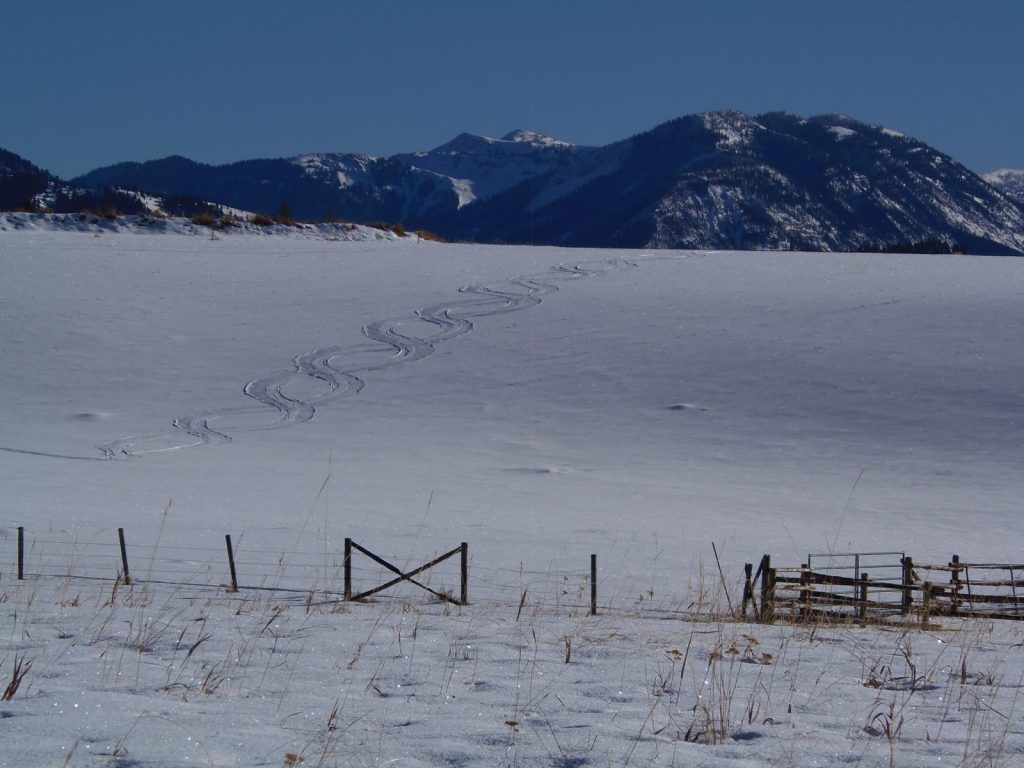 Nordic 8's
The iconic Wadsworth's have been out training for Nordic ski season in their backyard. Impressive Figure 8's on Nordic skis! Those skidded 8's were performed on klunk and glide xc skis, on crust of snow and grass.
---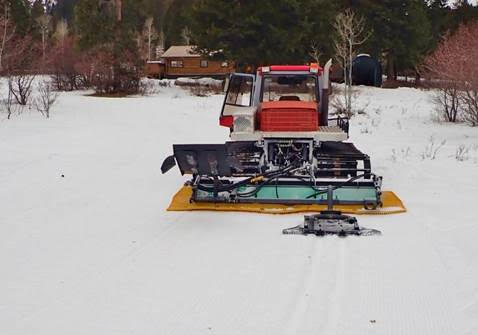 Our non-profit JH Nordic Alliance members are key providers toward our Winter Trails in Jackson Hole and Teton Valley. We wouldn't have our amazing winter trail grooming and programs without them!
Please donate this Giving Tuesday to:
Friends of Pathways
Jackson Hole Ski and Snowboard Club
Grand Teton National Park Foundation
Friends of Bridger-Teton
Teton Valley Trails & Pathways
---
We'd love to hear about your outdoor adventures, what your doing to stay healthy, safe, respectful of community health guidelines – send pictures or post on FB and Insta – #JHNordic