Teton Pass south to Mt Elly
3.3mi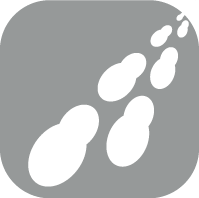 ---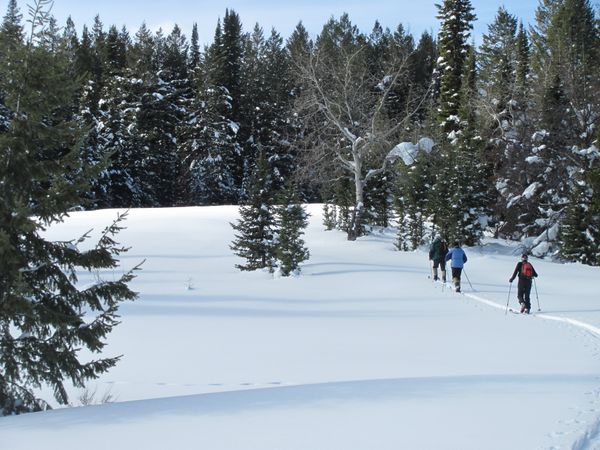 Access via: Take Wy Hwy 22 west from Wilson to the top of Teton Pass. Parking is very limited thanks to the popularity of back-country skiing off the pass- be courteous and park close together to maximize space., or carpool from Stilson ( or Mike Harris or Coal Creek if coming form Victor)
Fee: $0.00
---
Teton Pass- south to Mt Elly ski trail offers spectacular views of the surrounding mountains, including Mt Glory to the north and central Jackson Hole to the east. The trail is made by skiers/snowboarders predominately for accessing backcountry powder turns. Starting at 8500 ft, the trail often receives and holds early snow and is a good one to get out on after a few first snowfalls.
The trail is skied as an "out-and-back" on skinny skis. Depending on your avalanche awareness, training, and the conditions you may choose to stay along the ridge and avoid crossing avalanche slopes, which the skin track typically does.

Parking will still be restricted at the summit pullout when snow control is taking place. Recreationalists and motorists will be notified when that's happening via flashing signs. Be sure to keep your dog on a leash, be respectful of WYDOT plowing and road management.

Park at Teton Pass and access trail on the summer communication tower access road, on the southwest side, near the Bridger-Teton national forest sign. Follow the snow-covered forest service road south for approx. ¾ mile. Continue south , following the summer hiking trail, which leads to the gentle summit of Mt Elly, at the top of Black Canyon. 360 degree views from the rounded ridge summit of Mt Elly look south across the Snake River Range, southeast over Black Canyon, north toward Mt Glory and the southern Tetons. The ridge west drops and rises across to the top of Edelweiss and Christmas Day Bowl – better suited for wider backcountry skis.
Return via the same trail.