---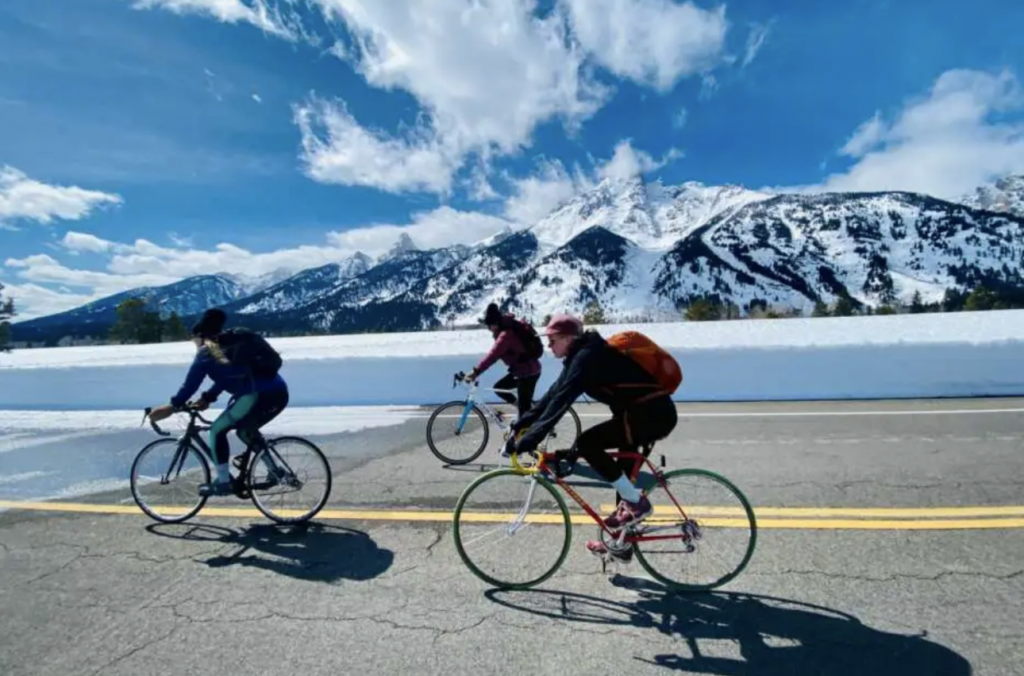 Crust cruising should be good this week, as long as you get out early, while the snow is cold and firm!
The Teton Park Road between the Taggart Lake Trailhead and Signal Mountain Lodge is cleared of snow and is now open to non-motorized recreational uses such as walking, bicycling, and rollerblading until May 1.
Dogs are allowed but must be leashed.
---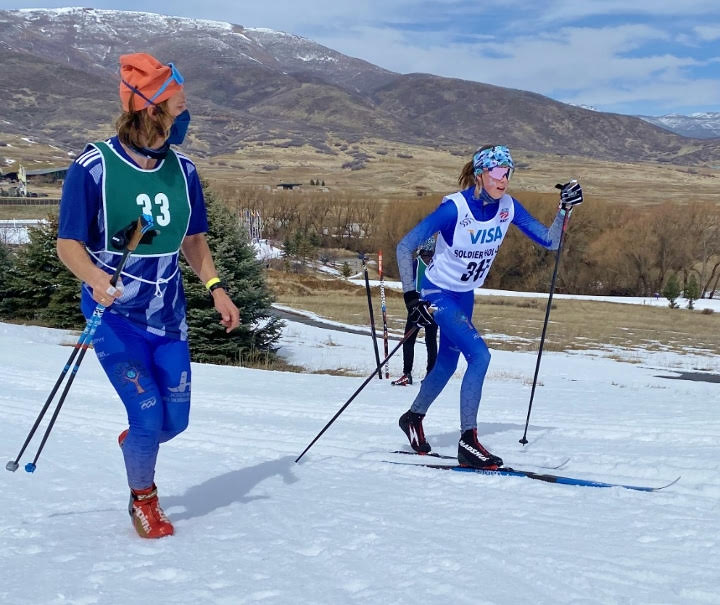 JHSki Club Nordic – April Newsletter
While this season had many unprecedented challenges, we persevered and had a banner year.  Here are some numbers that help give a picture of how incredible this season has been:
184: Athletes enrolled in JHSC Nordic this year–54 more than last season!
25: JHSC Nordic coaches on staff
8: Race days hosted at Trail Creek
0: Known COVID transmissions at JHSC Nordic practice or events.
8: Top 5 results at Western Championships, the highest level race of the year
24: Races supported by JHSC coaches
8: Recreational Masters clinics taught by JHSC coaches for JH Nordic
84: Athletes who received free or subsidized Nordic equipment rentals through the JHSC lease program
99: Participants in the 2020 Betty Woolsey Classic (A record!)
269: Teton County elementary school students coached by JHSC Nordic in winter sports programs
140: Days of groomed skiing at Trail Creek this year (11/12-3/31)
A huge thanks to Steve the Groomer, Will W., JH Ski Club Nordic Program Director, all the JHSC Nordic coaches, parents, kids, and community supporters for an outstanding Nordic season at Trail Creek!
---
Last Days of Grooming This Week:
Watch for End of season grooming dates this week as the season comes to a close! Below are the final days of grooming.
Trail Creek – Wednesday March 31st 
Emily's Pond, Stilson, Wilson centennial- Tuesday March 30th
Cache Creek, Game Creek –  Wednesday March 31st
Driggs – Last day March 27th
Teton Springs – Last day grooming -Sat. April 3rd 

Enjoy the rest of the season! 
---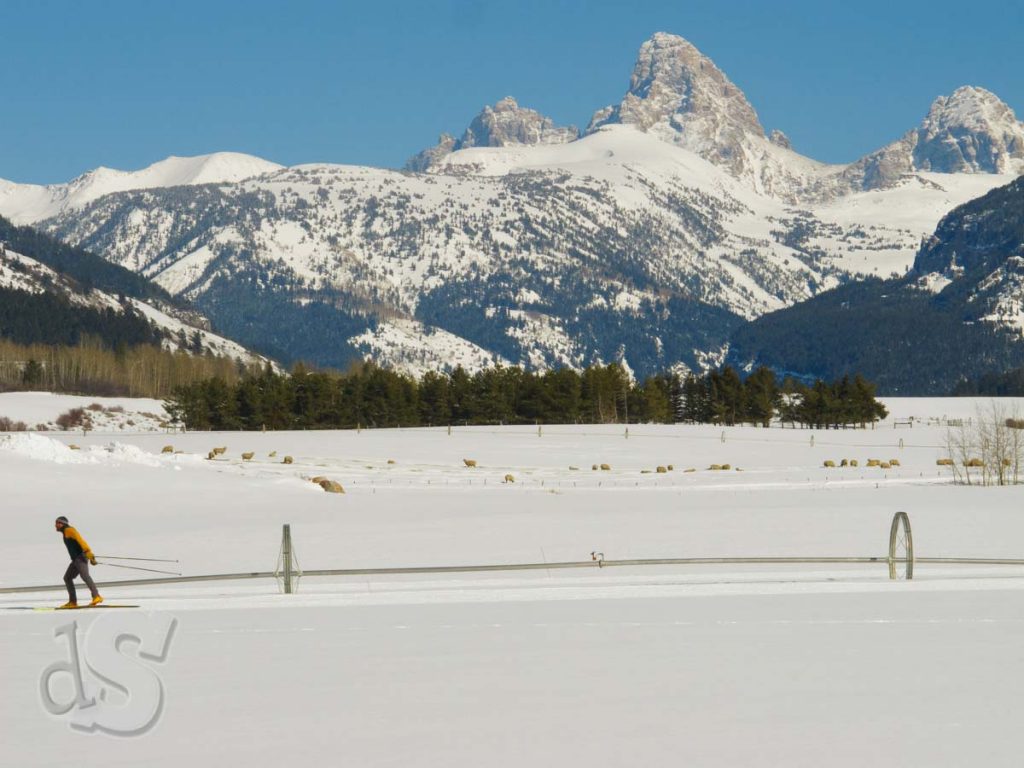 JH Nordic Masters Recreational Clinic Series Survey
For all Nordic skiers in the JH community, we would love your input about your interest and experience with the Nordic Masters Recreational Clinics hosted this year, in conjunction with the JH Ski Club Nordic program.
Whether you attended one or more clinics, the entire 8 skate and classic cross country ski series, or have other interests in improving your Nordic ski technique – recreational , racing, social -we would love to hear from you.

Please complete this short survey, and we'll mail you a free JHNordic NoSo patch (made in Jackson Hole!).

Thanks for sharing your ideas, so we can tailor our program to be as successful as possible.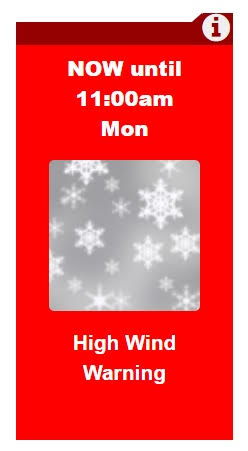 Last Updated: 3/29
Wild Weather!
There has been a bit of a change in the weather since last night's grooming pictured below.  Yesterday's balmy sunny day has turned into some wild winds with pretty good snowfall as of early morning.  Nordic skiing today while potentially on the blustery side, could also be rather fascinating as surely the winds will have moved things around in the woods.
If you are brave enough to come out today you will find that almost every trail received multiple Pisten Bully passes late in the day yesterday with the result being some crisp classic tracks and corduroy. Today's fresh snow could have some interesting effects but as long as you can get your skis to slide, the smooth base under the fresh snow should work quite well. Temps are also supposed to be pretty steady throughout the day so we probably won't see the massive afternoon softening of recent days.
Faceplant was not groomed last night as it has melted through and the season does end on April 1st, so if you want to get out yet this season, today could be a good and quite interesting day. Look for the next grooming Tuesday evening or Wednesday morning depending on weather conditions.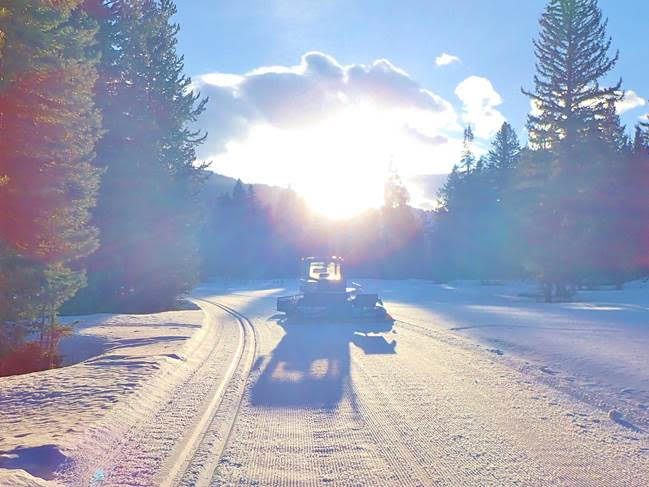 Groomer's choice for today is to check out what's happened in the windy woods.
---
Last Updated: 3/26
Cache, Game, and the May park are groomed and in decent shape. The May park will no longer be groomed. We will attempt to groom cache and game once more next Wednesday but it all depends on conditions. Same for stilson and the levee which the last day will be Tuesday.
---
Last Updated: 3/21
Groomed over the weekend when the temps went from warm to cold and it set up well, I'll go again if we get a warm freeze day again otherwise its rock solid.

All the shady side stuff should last a while but the sunny side will probably get rotten with the next warm temps.
Grooming provided by Friends of Pathways.
---
Done Grooming for the Season
Thanks for a GREAT season everyone! We successfully navigated the pandemic this season and kept everyone healthy and skiing!
We look forward to seeing you next season which will begin in late November. With global supply shortages still a concern, next season could end up being challenging for gear if you wait too long to purchase it. We've already placed orders for Salomon, Alpina, Sporten, Lillsport, Daehlie, Swix, Sauce, and Craft. This gear should be arriving in early November. If you'd like to preorder or special order gear for the season please get in touch with Cody: tetonpinesxc@gmail.com
---
Last Updated: 3/29
Spring is officially here and with it brings the transitional rollercoaster weather of cold, hot, snow & rain. Due to the rapidly changing snow profile, there will be some noteworthy changes beginning today and are as followed:
Grooming of the sled hill will halt due to large bare areas that have formed because of snowmelt. People are welcome to still sled inside this designated area, be it will no longer be groomed.
Snow shoeing will no longer be allowed due to lack of snow.
Classic tracks won't be set for the remainder of the season as snow profile will no longer allow satisfactory tracks to be set.
Trails will begin to narrow and there may be a steep drop offs along the edge of the groomed trail.
As of today, only corduroy will be laid down on the Nordic course and there will no longer be classic tracks. We'll be trying our best to keep the trails skiable through April 11th, if mother nature allows. Overall, skiing should be very enjoyable this week after Monday's storm passes through. Look for colder temps Tuesday followed by progressively warmer weather each day through Sunday with highs potentially in the mid 50's by this weekend. Again, we'll try our best to extend the season a few more weeks but need some cooperation from the weather. Next update will be Monday 4/5.
Please See the following Restrictions:
Dog Loops & All Nordic Skiing Trails OPEN
Sled Hill NO MORE GROOMING FOR REMAINDER OF SEASON
Classic Tracks NOT SET FOR REMAINDER OF SEASON
Snow Shoeing Loop CLOSED FOR SEASON
Casual Walking & Trail Running Not Permitted
---
Snake River Sporting Club
Done Grooming for the Season
SRSC Nordic trail is closed for the season.
---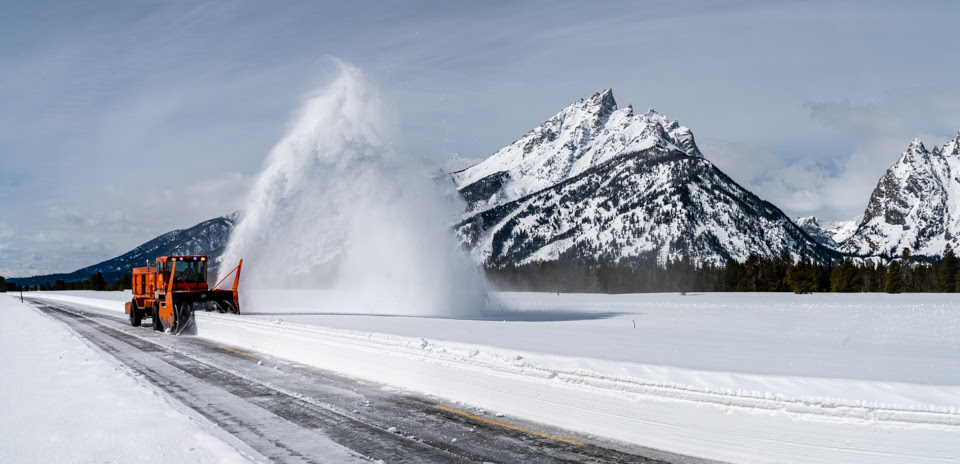 Done Grooming for the Season
Plowing began March 22nd – Road closed until plowing completed – around April 1st.
3/27- Courtesy of the Jackson News and Guide 
Cyclists and pedestrians will have more than a month to play on Teton Park Road without having to look over their shoulders for vehicles.
Grand Teton National Park has announced that it is opening the 14-mile stretch of road between Taggart Lake Trailhead and Signal Mountain Lodge to nonmotorized users only starting Saturday.
Come May 1, the gates will come up and the road will open to the usual vehicular traffic. But in the meantime, pedestrians, cyclists and inline skaters have the run of the scenic road that runs past the Teton Range's famous Cathedral Group.
---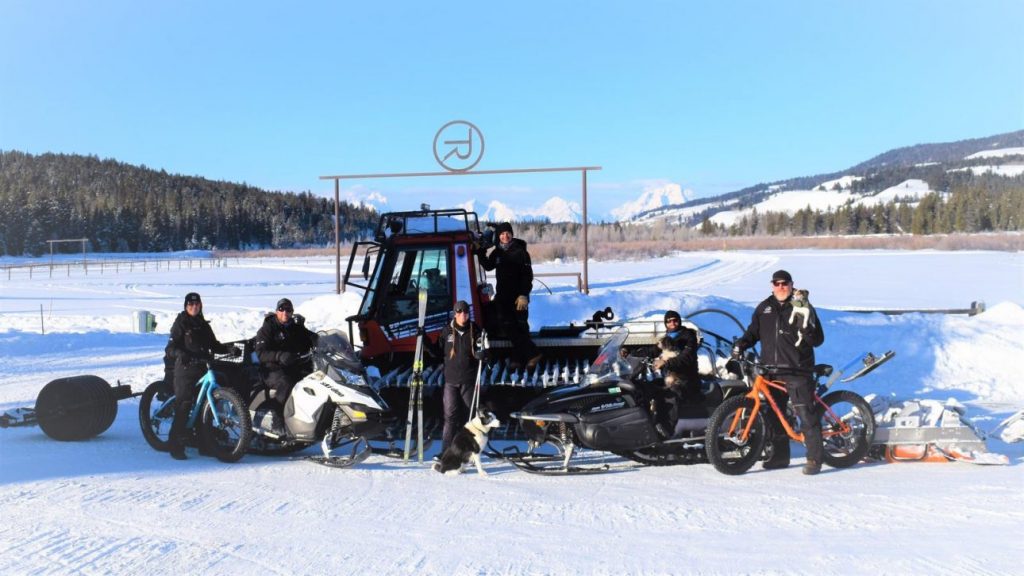 Done Grooming for the Season
NON-GROOMED TRAILS IN USFS STILL ACCESSIBLE. LODGE CLOSED.

From all the Nordic team at Turpin, the managers, groomers, instructors and guides, we'd like to say thank you to the Nordic community who made this winter season so memorable. We are already looking forward to next winter and the opportunity to facilitate the ski adventure of your dreams.

https://www.turpinmeadowranch.com/the-ranch/live-conditions/
https://www.turpinmeadowranch.com | 307.543.2000, office
---
Last Updated: 3/27
Cross Country/Fat Bike 15k: XC OPEN (Last groomed 3/27/2021) Fat Bike CLOSED.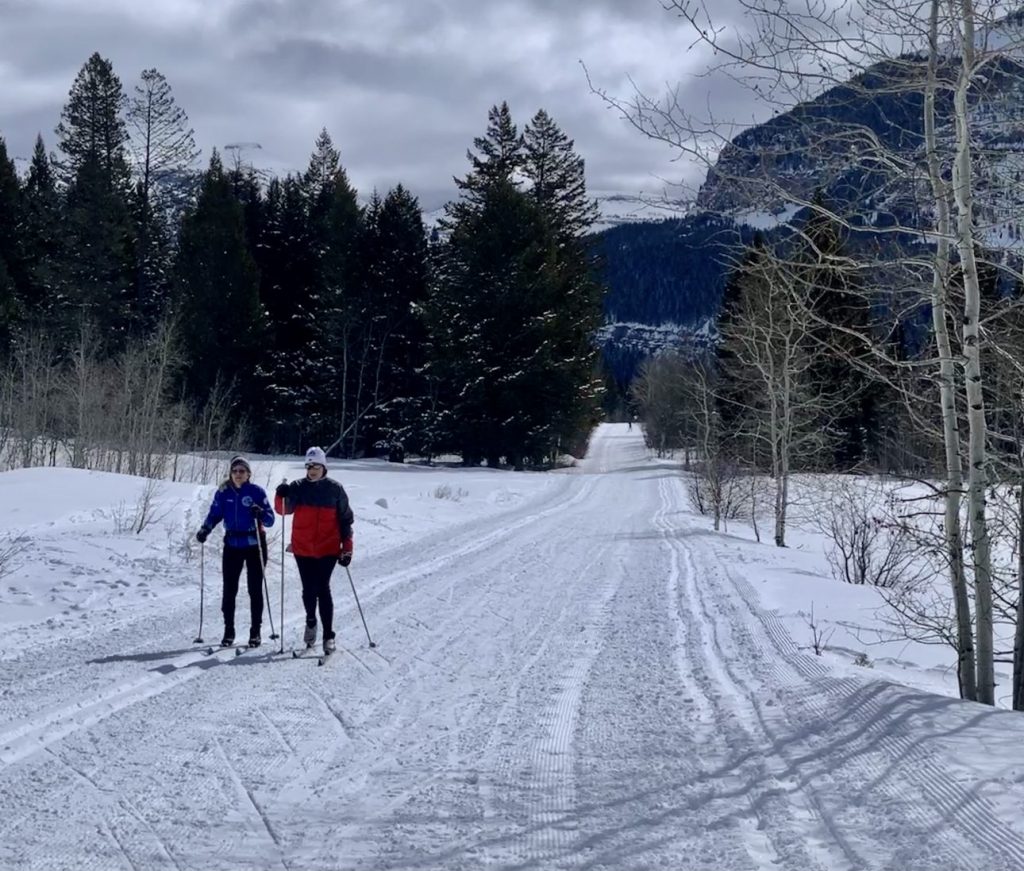 Trail Etiquette: Please keep your dogs leashed in the parking lot and be sure to clean up after them!
---
Grooming Schedule: Tuesday, Thursday, & Sunday
Grooming through April 11th, conditions permitting
Last Updated: 3/27
Skate: Set | Classic: Set
Groomed late Saturday night with the ginzu. Did not reset the classic track. Skating will be fabulous on Sunday morning. Classic, not so much. Come and get it! Happy spring.
Please do not park in the library parking lot. Please be sure to keep your dogs on a leash and to clean up after them.
---
Grooming Schedule: Monday, Wednesday & Friday
Grooming through March 27th, conditions permitting
Last Updated: 3/27
Skate: Set | Classic: Not Set
Driggs was groomed Saturday morning. All trails are in great shape and have good snow coverage. This is the last time Driggs will be groomed this season. Another winter of great skiing in town.
---
Done Grooming for the Season
Last Updated: 3/24
Skate: Not Set | Classic: Not Set
It was a great winter trail season in Sherman Park. Thank you to all of our dedicated volunteers and staff for keeping the trail well groomed. Enjoy spring!
---
Grooming Schedule: Monday, Wednesday, Friday, Saturday
Grooming through April 11th, conditions permitting
Last Updated: 3/29
Skate: Set | Classic: Not Set
Monday: Many trees down across track. Returning with chainsaw to remove. Will reset skate track and try to improve classic, but may have to wait for warm afternoon to do so.
---
Grooming Schedule: Tuesday, Friday, Sunday
Grooming through April 4th, conditions permitting
Last Updated: 3/28
Skate: Set | Classic: Set
I was able to groom the skate on classic tracks on yetis and campground loops. Variable conditions we're less than ideal for resetting the classic track on yetis. Get it while you can it's not gonna last much longer. Enjoy the glide!
No dogs December 1 – April 15.
---
Grooming Schedule: Tuesday, Thursday, & Saturday
Grooming through April 3rd, conditions permitting
Last Updated: 3/27
Skate: Set | Classic: Set | Singletrack: Not Set
Plan to groom the skating classic check this morning. Standby for updates
No dogs allowed.
---
5th Street Singletrack
Done Grooming for the Season
Last Updated: 3/19
Singletrack: Not Set
We are done grooming singletrack at 5th street this season. Thanks for your support!
---
Southern Valley Singletrack
Grooming Schedule: As needed
Grooming through April 4th, conditions permitting
Last Updated: 3/13
Singletrack: Set
All of the single track trails are rider packed. All the trails are in relatively good condition with the exception of animal tracks. It is getting a little icy out there after the freeze-thaw cycle and soft in the middle of the day. Your best times are early and late. I was able to use the single track drag on Nemo, Powerline and upper Lady slipper to try to fill in the ruts and animal tracks. I was only moderately successful at doing so. Enjoy the ride.
No dogs December 1 – April 15.
---
Darby Canyon
Grooming Schedule: As needed
Last Updated: 3/11
Darby groomed to end of road.
---
South Leigh Road
Grooming Schedule: As needed
Last Updated: 3/26
Grooming 3/26 PM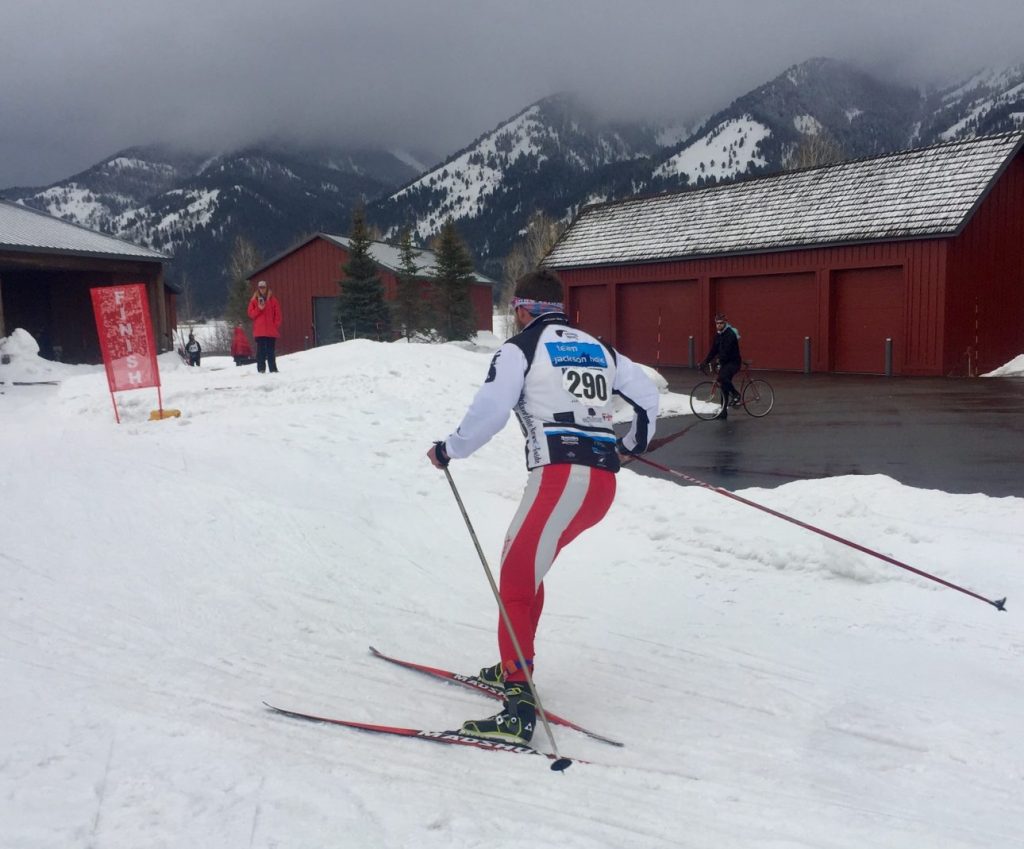 SATURDAY, APRIL 10, 2021
Bring your own Team or compete as an individual. Join this fun-filled muli-sport community favorite event, or cheer on friends and family! Competitive or just for fun, family event. Prizes.

Event honors Karen Oatey and the Karen Oatey Endowment, and benefits JH Ski & Snowboard Club youth ski programs and scholarships.
---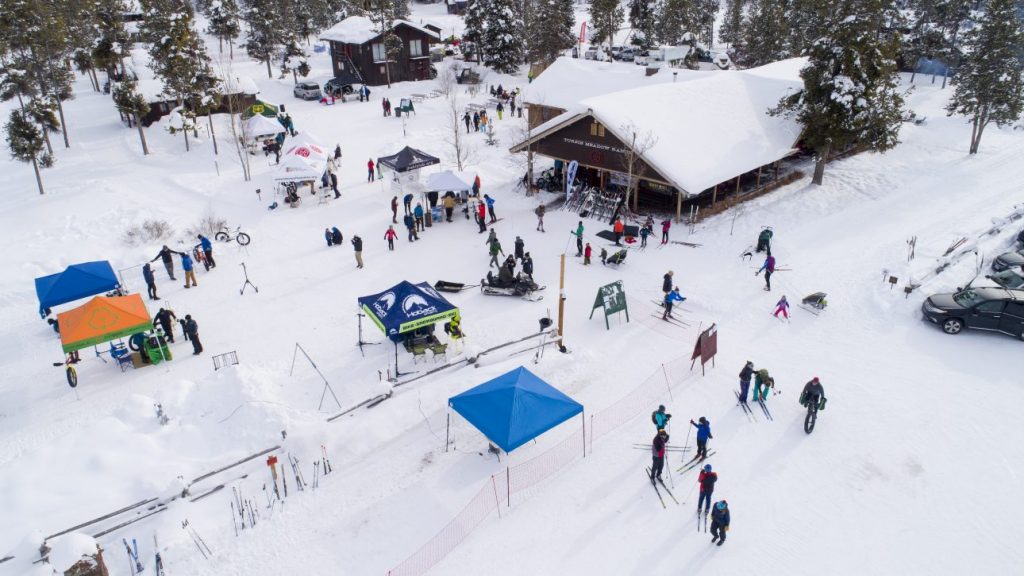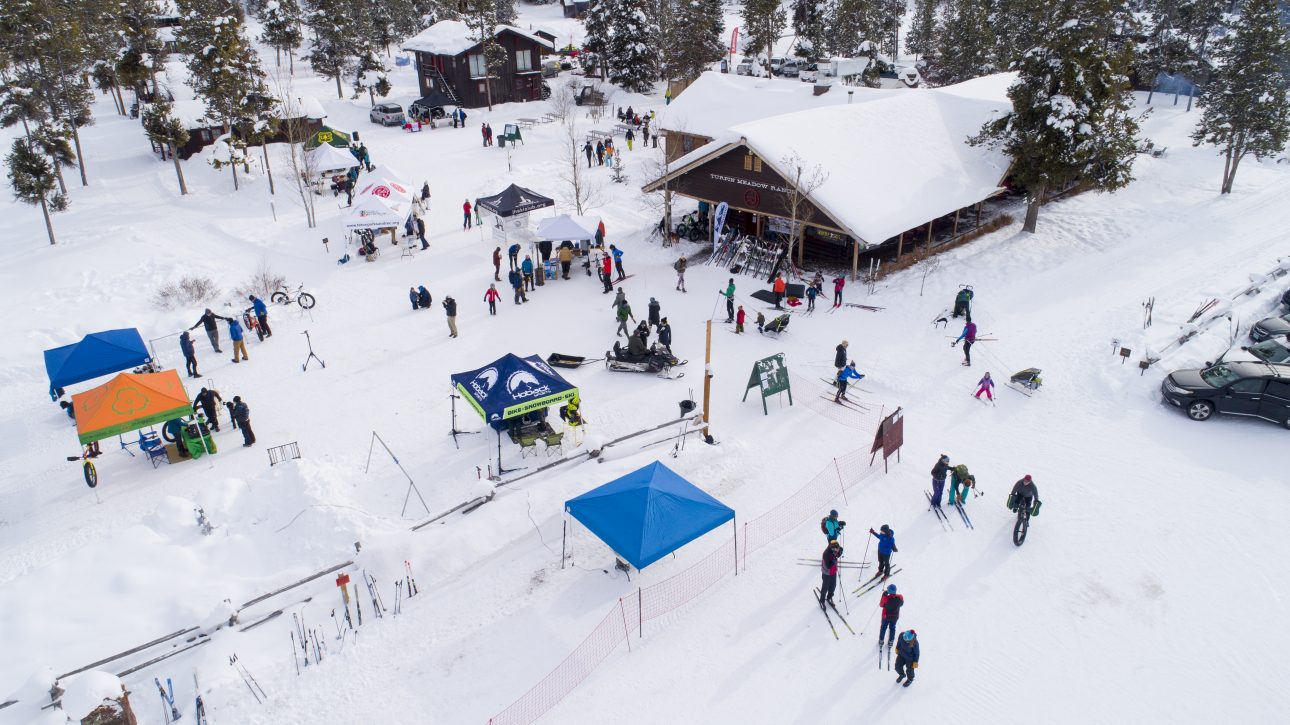 SAVE THE DATE: SUNDAY, JANUARY 9TH, 2022
Turpin Meadow Ranch – 1 hr north of Jackson- Buffalo Valley Road (off Hwy 287/26) – Parking onsite/carpooling encouraged.
Fun, Free Community Day – with Raffle benefiting a local Nordic Alliance non-profit:
-Free trail pass, Free skate & classic XC ski demo gear, Free fat bike demos, free Nordic ski lessons, Free BackCountry Nordic Snowshoe tours, Kids Corral (2-5 year olds), Bridger-Teton USFS wildlife and wilderness info, Kates Bars – Lunch, hot & cold drinks.
Sponsored by the JH Nordic Alliance members.

Family. Friends, visitors, dogs (on leash) welcome.
Bring your own skis recommended to use between free demos and tours .
Email : Info@JHNordic.com for more info
---
---
We'd love to hear about your outdoor adventures, what your doing to stay healthy, safe, respectful of community health guidelines – send pictures or post on FB and Insta – #JHNordic