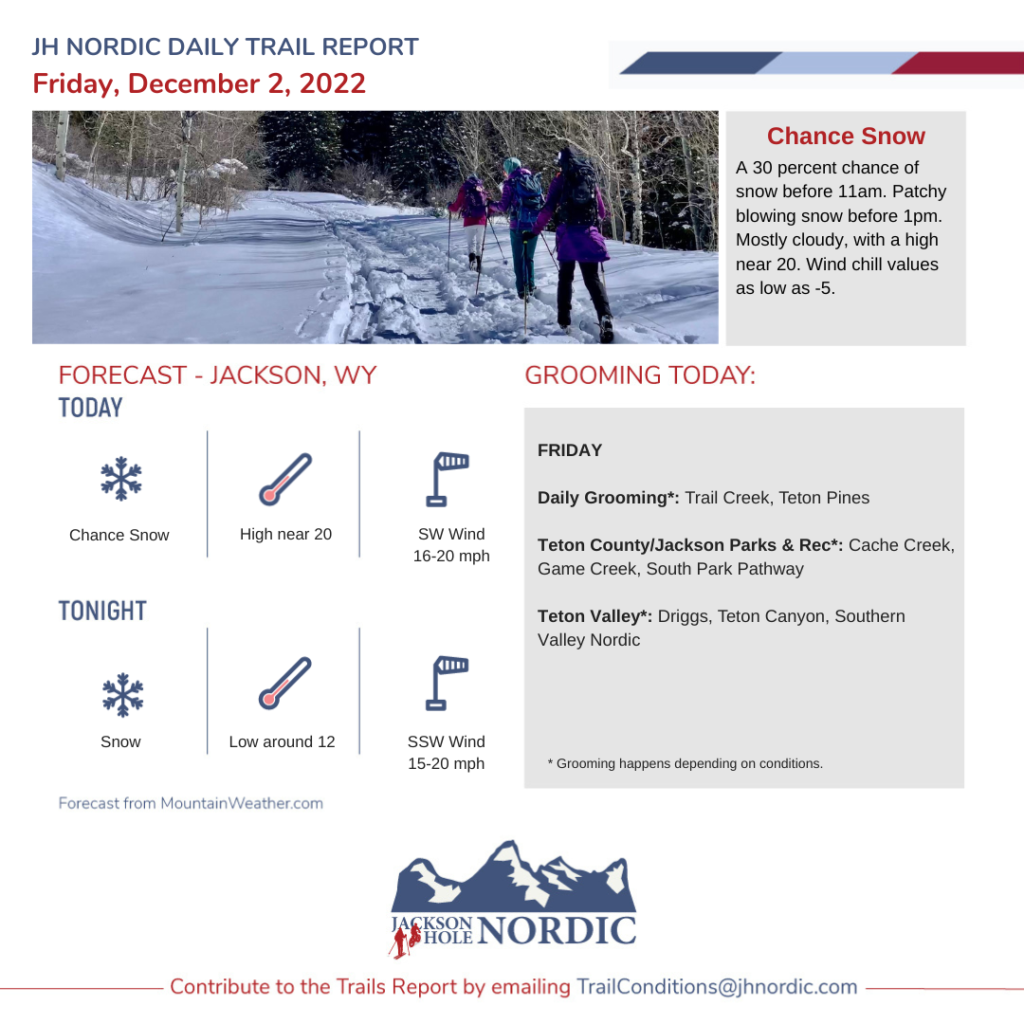 ---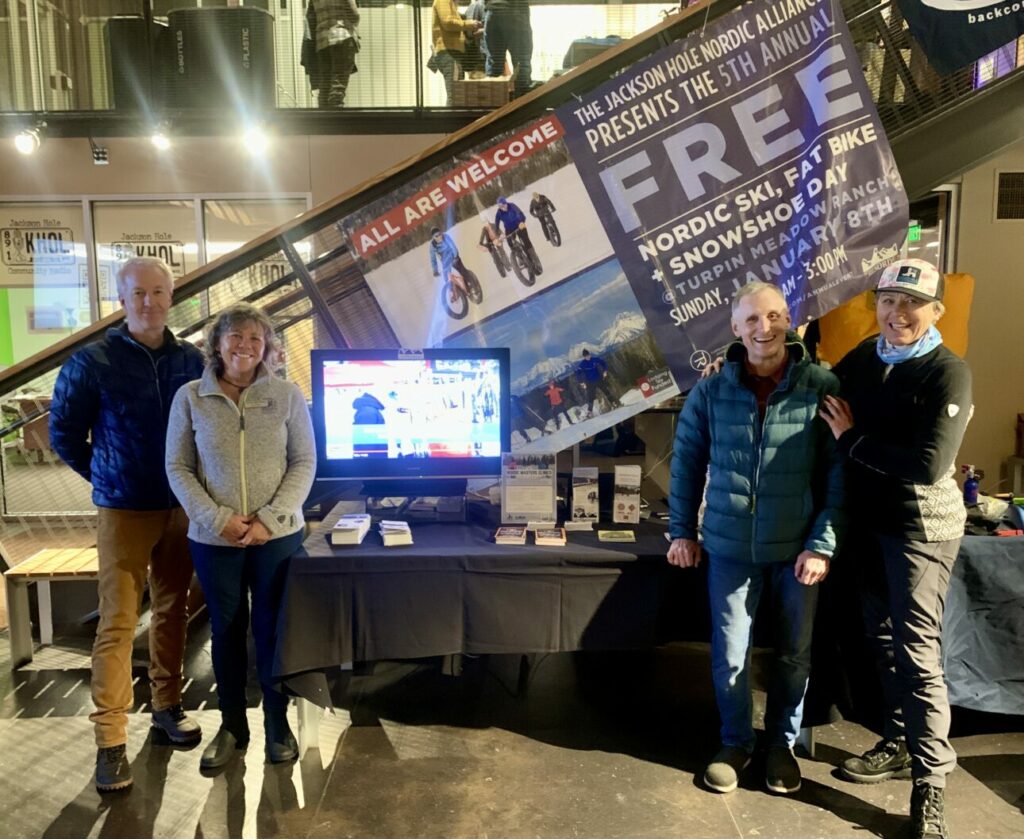 Skinny Skis & TCSAR Avalanche Awareness Night
JH Nordic Alliance presence at Avalanche Awareness Night with Skinny Skis, Hole Hiking Experience, and JHNordic! Good to be part of Jackson Hole's Winter snowsports community!
---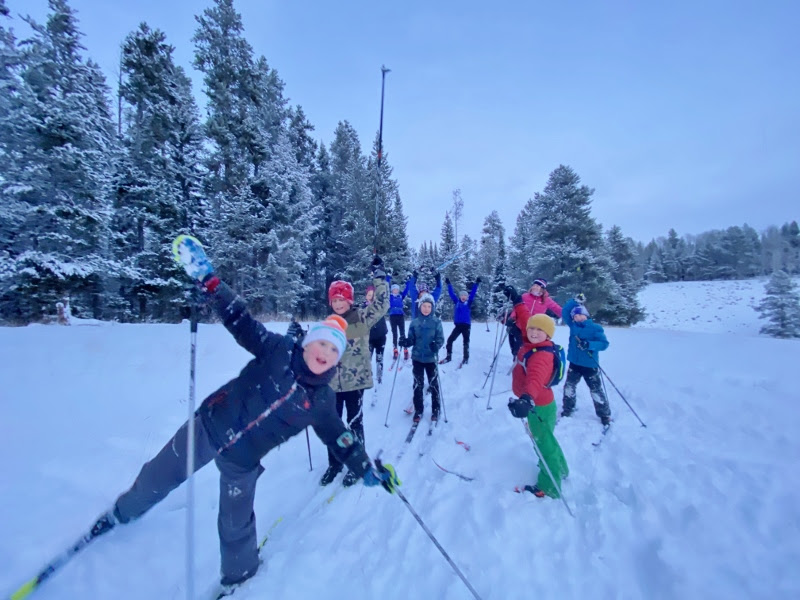 JHSC Club and Community Nordic Update
This monthly post throughout the ski season attempts to cover not only the multitude of activities of the JHSC Nordic program, but also what's happening at Trail Creek Nordic Center as well as the larger local Nordic skiing community.
If you are new to the community it can be a little confusing as to understanding all that is happening with the JHSC Nordic Program and Trail Creek. First off the JHSC Nordic Programs:
Lollipoppers Grades K-1, training January 2 – March 15, 2023
Teewinots Grades 2-3, training January 2 – March 15, 2023
Devos Grades 4-5, training November 7, 2022 – March 15, 2023
Juniors Grades 6-8, training October 3, 2022 – March 17, 2023
Prep/Comp Grades 9-12, training June 1, 2022 – March 31 2023
JHSC Masters training December 15, 2022 – February 23, 2023
More information can be found about the teams at jhskiclub.org/nordic
Coombs Outdoors sponsors a youth Nordic program through JHSC that skis at Trail Creek after the first of the year.
The Jackson Hole High School Nordic program skis and races at Trail Creek throughout their season.
Finally the public is also welcome to ski at Trail Creek. This year, day passes are $20, an individual season pass is $325, and a family season pass is $550. Passes can be purchased at the Trail Creek web page.
In general, if you're looking for a quiet ski and plenty of parking, mornings are a good bet. However, if you want to see lots of kids having a fantastic time on Nordic skis and don't mind parking a ways away, weekday afternoons can't be beat! Don't miss our races too: for the larger events we have shuttles running from the Stilson Lot; race days, while a great day to volunteer, are not the best days to ski.
---
Winter Wildlife Closures Begin
Some areas of critical winter range in the Jackson area are closed to all human activity from December 1 – April 30. With deep snow, low amounts of food, cold temperatures, and many of the females pregnant, if people disturb wildlife in these areas, animals are forced to expend precious energy that compromises their survival.
Winter wildlife closures on the Bridger-Teton National Forest Jackson District are found here.
All winter wildlife closures and restrictions in Teton County can be found here.
Remember to Recreate Responsibly and resepct winter wildlife by giving them space, keeping dogs under control, and properly storing food. While this video uses BC skiing as its example, the same respect applies to Nordic skiers, fat bikers and snowshoers.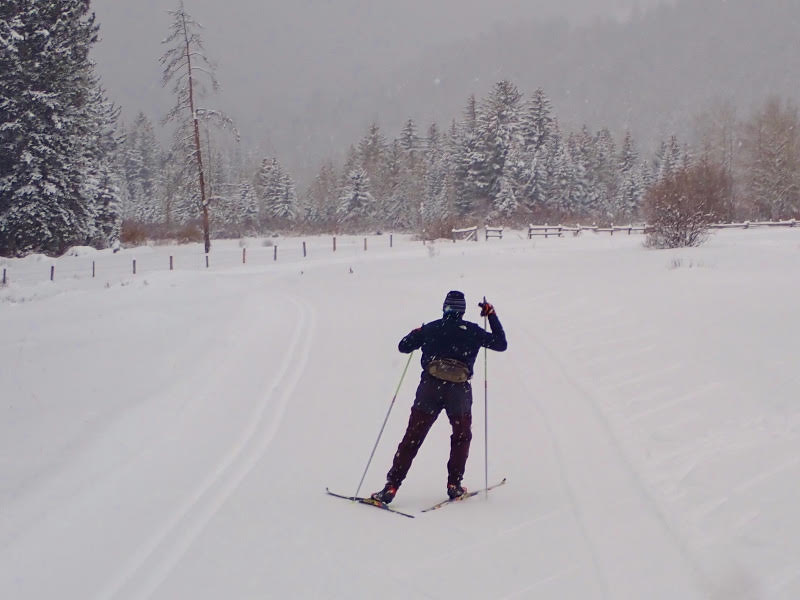 Grooming Daily
Last Update: 12/1
It Begins Again!
The next round of storms is moving in as we transition into the month of December. The current forecast calls for 10 inches plus over the next couple of days which will do nothing but make our current 134% of normal winter precipitation for this time of year even better.
The really good thing about all this snow is that our bases are building, covering many of the hazards that lie in the woods; we are rapidly (almost) moving to full winter conditions. The downside is that it does make for a bit more work for our skaters whose skis love nothing better than freshly groomed trails.
Thankfully the Husky has been hard at work, pumping out many kilometers of freshly groomed trails. Today's grooming began moving through the woods, dropping in classic tracks in a few more locations on the way with the best ones still on Armin's. An initial voyage out to the Mug's Meadow lollipop happened today as well although skiers are cautioned that some obstacles were encountered that will take a bit more snow to cover yet.
The Close Field received a total rework with multiple Husky passes and fresh classic tracks. As of 11:30 the snow is still falling lightly with little accumulation yet.
Groomer's choice for today is Woolsey Woods.
---
Grooming Today: Cache Creek, Game Creek, South Park Pathway
Last Update: 12/1
The school fields are groomed and in good shape. Expect all trails today to be a bit soft. I'm currently grooming the levee and should be done around 9. Stilson should be done around 11.
Full grooming schedule on expected to begin 12/3.
---
Last Update: 11/17
Main Trail (forest service road), Hagen and Ferrin's Trails Grooming
Thanks to Friends of Pathways' Chris O., he has been out doing some early grooming for fat biking and nordic skiing up Cache. We remind walkers to keep to one side in the existing footprints, to maintain a nice smooth trail for skiers and riders. And keep the trail clean, pick up the poop. Respect wildlife and wildlife closure areas. Donate to Friends of Pathways and Friends of Bridger Teton to support these Bridger Teton Forest winter trails.
---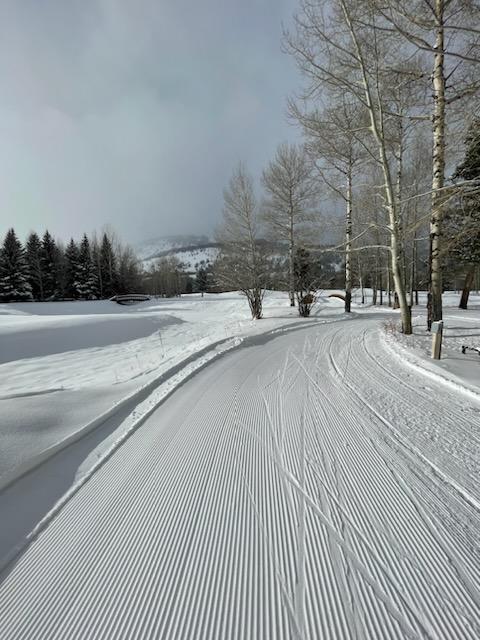 Grooming Daily
Last Update: 12/1
We are open daily to the public for skiing and we groom our 16km of trails everyday for both skate and classic skiing.
Stop by the shop and pick up your season passes and the gear you need for the season! We have a fully stocked retail shop with the latest skis, boots, poles, waxing supplies, and clothing from Swix, Salomon, Alpina, Odlo, Lillsport, Daehlie, Craft, Sauce and more. We offer private lessons daily, skate and classic ski rental packages, and bc xc rentals for the park. We are open 9am-4pm.
Note—We have a new shop phone number this season: (307) 732-4130
---
Last Update: 11/30
Opening Day: 12/3
We are planning to open all Nordic Trails on Saturday (12/3). The Sled Hill will remain closed until further notice… though I am hopeful it will be open next Saturday (12/10). Please be advised this next winter storm is forecasted to bring violent winds late Thursday and last all day Friday, as a cold front pushes through. The course is currently prepped for this wind event to maximize the benefits of potentially heavy drifting. Due to the likelihood the course will severely drift over Friday, we may need to delay the start time of Saturday's opening for several hours until the course has been properly prepared. If this occurs, I will update everyone the morning of. Again, all trails (weather permitting) should be open this coming Saturday (12/3). I will send the next update on Opening Day (12/3). Thanks, and drive safe…the Windy Mile might live up to its name and bring frequent white out conditions through Friday.
---
Last Update: 11/17
Granite canyon Moose-Wilson road closed until Dec 16th
The portion of the Moose-Wilson Road, south of Death Canyon junction and including Granite Canyon Trailhead, remains closed due to construction activities. The road and trailhead will open to over-snow winter recreation December 16. The northern section of the Moose-Wilson Road remains open.
Taggart to Signal – closed to vehicles, not yet groomed (until early mid Dec.), however there is skier track along the road allowing for enjoyable classic xc skiing. Dogs allowed on leash only on the road trail. Donate to Grand Teton National Park Foundation's Nordic grooming fund to contribute to the cost of grooming. GTNPF.org/donate and note "Nordic".

Please support TVTAP winter trail grooming on your favorite TV winter trails by purchasing a TVTAP Trail sticker Please remember to manage your dogs and respect dog and wildlife closures. Buy a dog trail sticker, too!
Last Updated: 12/1
Classic Track: Not Set | Fat Bike Trails: Open | Snowshoe Trails: Open
We are on the front edge of a significant storm coming in this evening. With 4 inches in the last 24 hours and significant overnight winds, expect wind loading on various aspects. Today, expect high winds and storm skiing as the system picks up speed.
Remember, singletracks will be closed when there is more than 3 inches of snow in a 24 hour period.
---
Grooming Schedule: Tuesday, Thursday, & Sunday
Last Updated: 12/1
Skate: Set | Classic: Not Set
All southern loops were marked with stakes and rolled full width. It will be quite soft for a while. No classic track yet. Plan on getting the north end packed, marked and hopefully rolled tomorrow weather permitting.
---
Grooming Schedule: Monday, Wednesday & Friday
Last Updated: 11/30
Skate: Set | Classic: Not Set
Track was rolled and combed and is set. Some vegetation poking through but overall very good for… November.
---
Grooming Schedule: Monday, Wednesday & Friday
Last Updated: 12/1
Skate: Not Set | Classic: Not Set
Snowmobile is getting work done on it today and will be delivered to the track in the coming days. We are working to open up other tracks for the weekend for you enjoy.
---
Grooming Schedule: Monday, Wednesday, Friday & Saturday
Last Updated: 11/30
Skate: Set | Classic: Set
Road and parking lot have been plowed but is still challenging to drive in and out. Plan to use the Ginzu this morning to reset skate and classic tracks. Expect both to turn out well, if not a bit soft. Should finish by 10am.
Trail Etiquette: Please keep your dogs leashed in the parking lot and be sure to clean up after them!
---
Grooming Schedule: Tuesday, Friday & Sunday
Last Updated: 11/29
Skate: Set | Classic: Set
The parking lot has been plowed. Tuesday afternoon groomed yetis and campground loops. Reset the skate and classic tracks. Soft conditions exist.
No dogs December 1 – April 15.
---
Grooming Schedule: Monday, Thursday & Saturday
Last Updated: 12/1
Skate: Set | Classic: Not Set
Teton Reserve will get another round of rolling and potentially a pass with the Ginzhu. Goal will be to have it done by early afternoon. Expect soft conditions with pretty decent coverage.
---
Southern Valley Singletrack
Grooming Schedule: As needed
Last Updated: 11/30
Singletrack: Not Set
Spent another 4 hrs packing the snow down so we're not getting overwhelmed with the next storm. Sorry folks still not rideable.
No dogs December 1 – April 15.

Mark your calendar so you don't miss out on all the wonderful events coming up! Explore the highlighted events below or find more events on our website at https://jhnordic.com/events/
---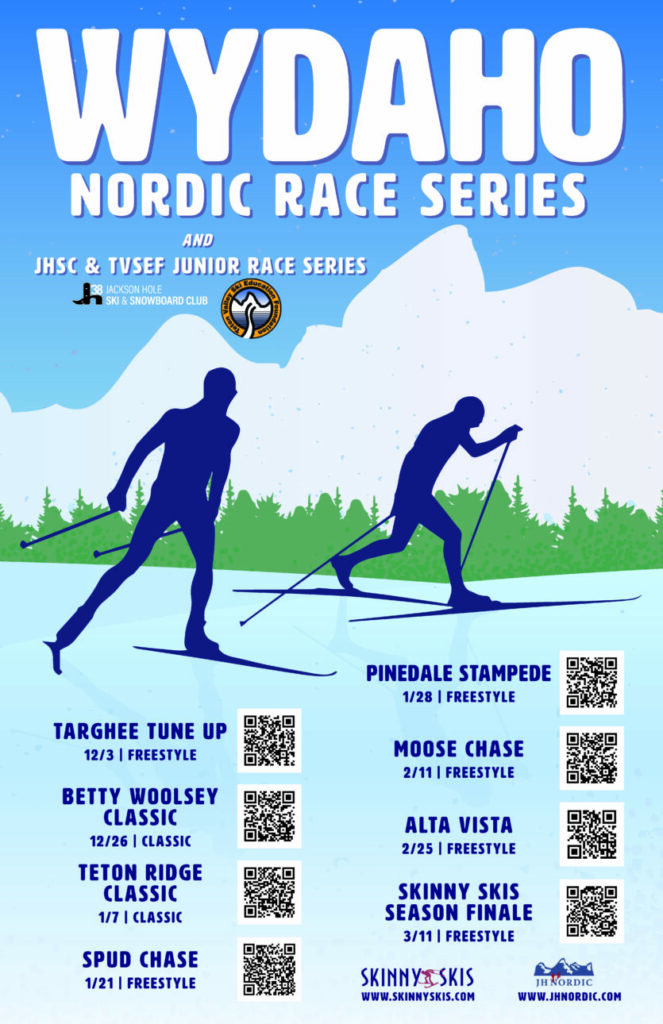 ---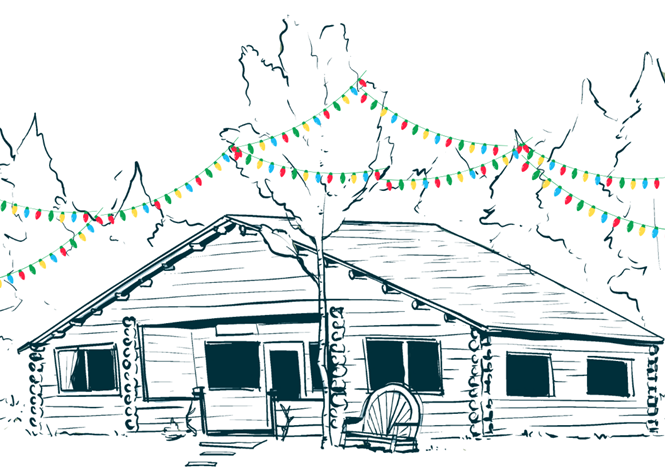 December 11, 2022 | 1:00PM – 4:00PM
Murie Ranch, Moose, WY
Join us for a Murie-inspired Cookie Swap out at the Murie Ranch on December 11th. What's a cookie swap, you might ask? Bring a couple dozen of your favorite cookies and a Tupperware container and the swapping will begin. You'll leave with an assortment of everyone else's best cookies and a very happy heart!
---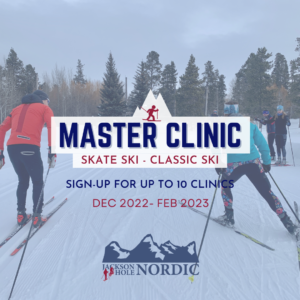 Thursdays – from Mid December to late February
First Clinic (Classic) – Thursday, December 15
Teton Pines Nordic Center
Join us this winter season to increase your ski speed, stamina, and strength. Work on your technique and form with professional tips and exercises from USSA certified coaches. Stay and ski all day with your clinic ski pass at Teton Pines Nordic Center or Trail Creek Nordic Center (we will ski at both locations through out the winter to provide a variety of terrain and technique).
---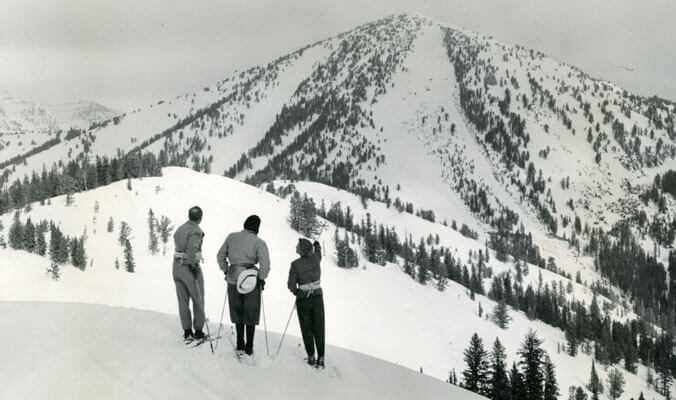 December 26, 2022
Trail Creek Nordic Center
Come work off your Christmas feast in style! This community event offers distances for every age and ability, 10 AM start time with a mass start classic format.
Racers can choose from 0.5k, 3k, 5k, and 10k options.
---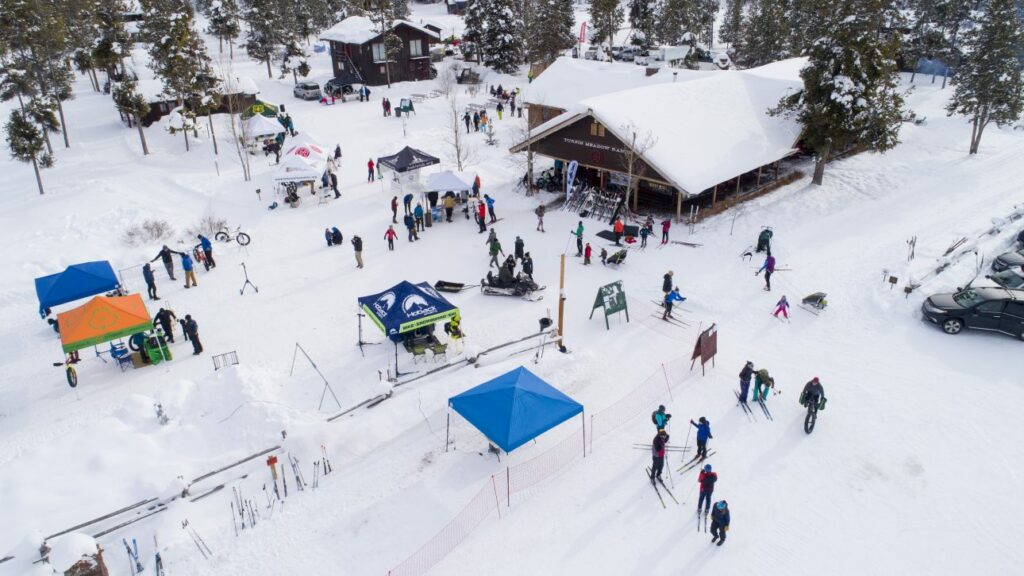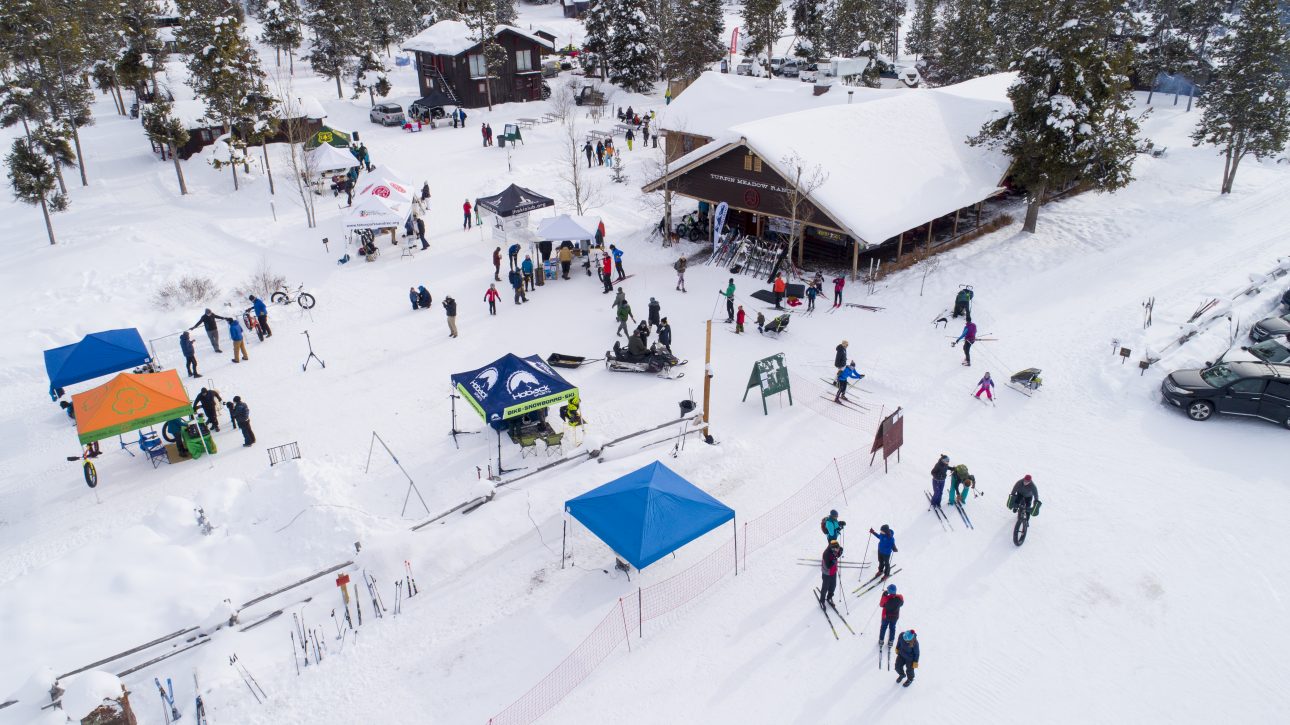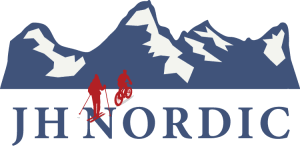 Sunday, January 8th, 2023 | 9:30AM – 3:00PM
Turpin Meadow Ranch
Fun, Free Community Day – with Raffle benefiting local Nordic Alliance non-profit. Free trail pass, Free skate & classic XC ski demo gear, Free fat bike demos, free Nordic ski lessons, Free BackCountry Nordic Ski & Snowshoe tours, Kids Corral (2-5 yr olds), Bridger-Teton USFS wildlife and wilderness info, Kates Bars, Lunch, snacks, hot & cold drinks.

Sponsored by the JH Nordic Alliance members. Family. Friends, visitors, dogs (on leash) welcome. Bring your own skis and bikes recommended to use between free demos and tours.
---
---
---
We'd love to hear about your outdoor adventures, what your doing to stay healthy, safe, respectful of community health guidelines – send pictures or post on FB and Insta – #JHNordic