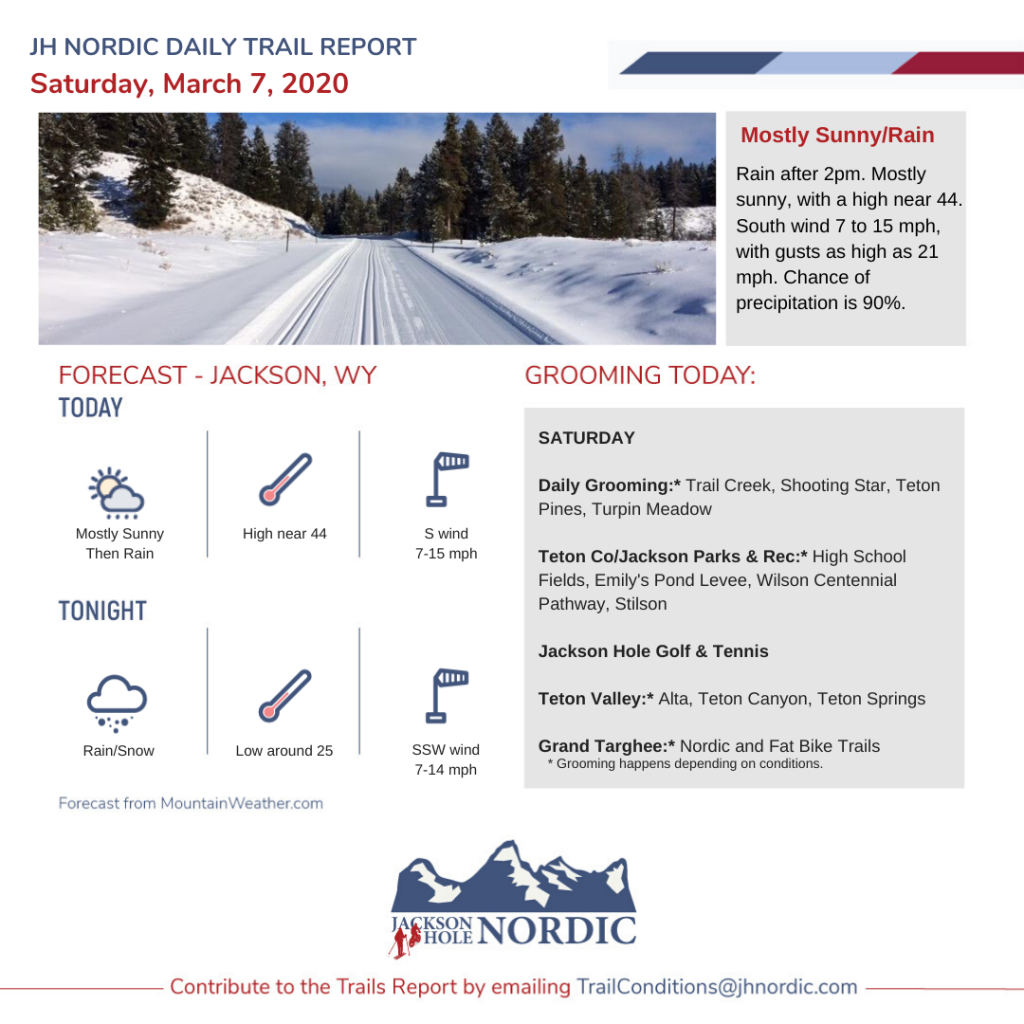 ---
Thank you for continually sharing your photos with us of Nordic skiing in Jackson Hole
---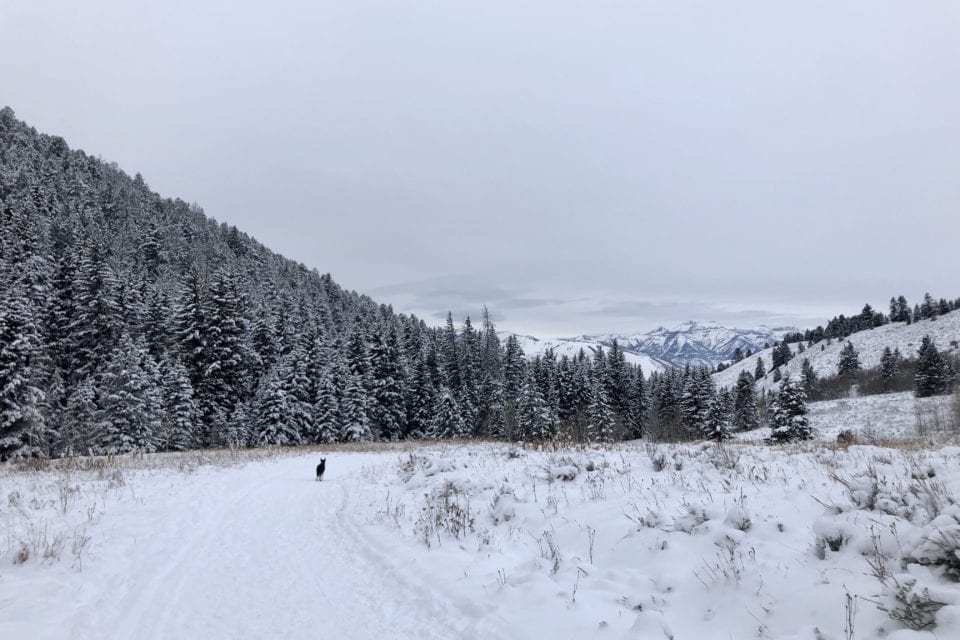 Teton Co./Jackson Parks & Rec Grooming Update
Recreational trails in Teton County are supposed to stay groomed until March 15. But two of the most popular, Cache and Game Creek, will remain functional through Saturday, March 28.
Jackson/Teton County Parks & Recreation receives grant funding from the Wyoming State Trails Program, which keeps county trails groomed through March 15. But county staff recognized the value Cache and Game bring to the community, and due to the good snowpack this year, decided to extend grooming services through March 28.
---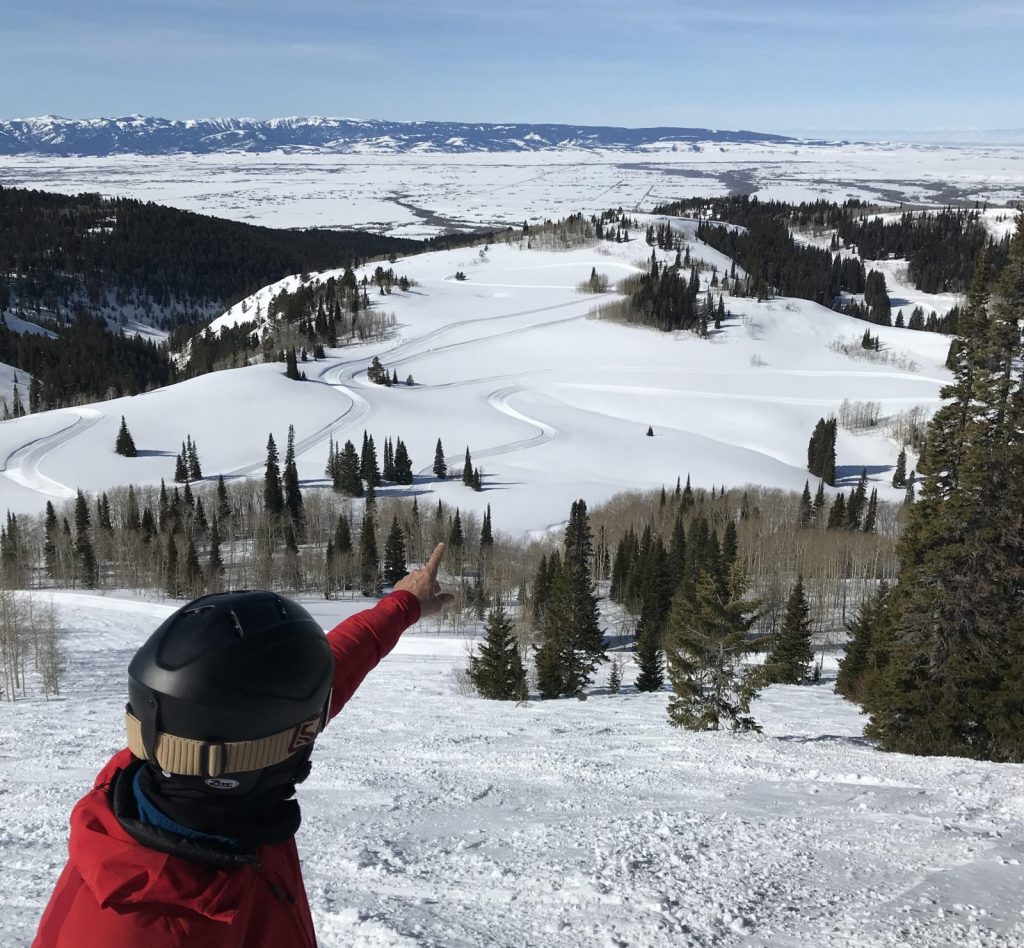 Targhee Trail Report
JH resident Dan S. points out the excellent trail conditions on the Grand Targhee Nordic trails: Freshly groomed, with good, hard morning conditions, spring snow in the afternoon.
---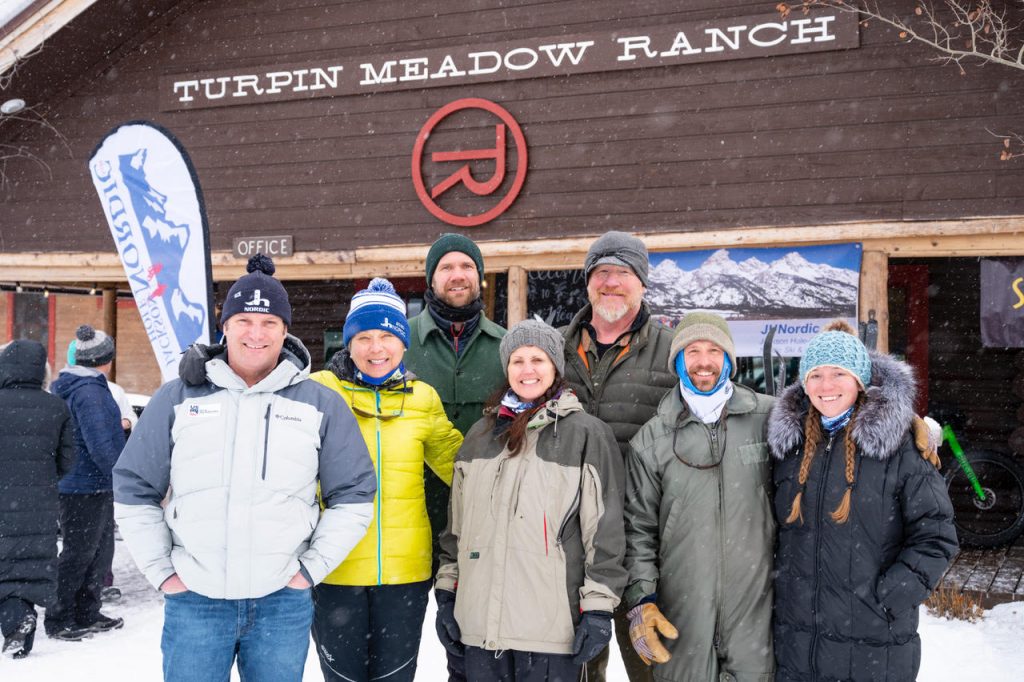 Turpin Meadow Update
This Sunday is the last day for trail grooming at TMR. After Sunday, the trails will remain open (as most are on Bridger-Teton forest Service lands) , but no further grooming. The TMR Lodge has its last overnight Saturday night, and last lunch on Sunday. Still a deep base of snow thanks to an exceptional season for snow.
Thanks to Ron, Bobbi, Aaron (groomer and technical) and their fantastic team for hosting such a fantastic season!!

Last Updated: 3/6
Grooming Daily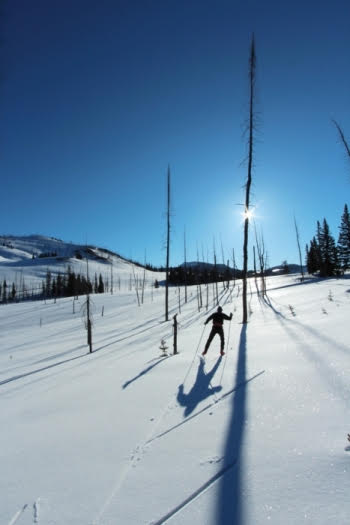 Not Quite Yet
The crust has not quite firmed up enough for skaters to have a ticket to go wherever they want, although it is getting close.  Classic skiers can scooch along pretty much wherever they want, but the more demanding skaters need a little more patience before crust cruising swings into action.
Conditions as of 9:30 AM at Trail Creek are once again sunny and calm with the temperature just passing through freezing on its way to really warm.  Grooming for today was a bit of a switch up with it happening yesterday afternoon and evening.  The Ginzu was able to make really good progress in the beginning although by the end of grooming the snow had frozen enough to cause some problems.
All trails received fresh classic tracks and skate grooming with the best results in the fields.  While early morning conditions were quite icy, the afternoon should have some nice skiing for all techniques.  Just remember the shadier the trail, the firmer the conditions.
Grooming will commence a little earlier this afternoon (around 4 PM) for Saturday.  Snow returns rito the forecast Saturday night so grooming will switch back to mornings beginning Sunday for the time being.
Thanks to Coach Libby for some great shots of Wednesday's Lollipopper Pine Bough Derby!
---
Last Updated: 3/6
Grooming Daily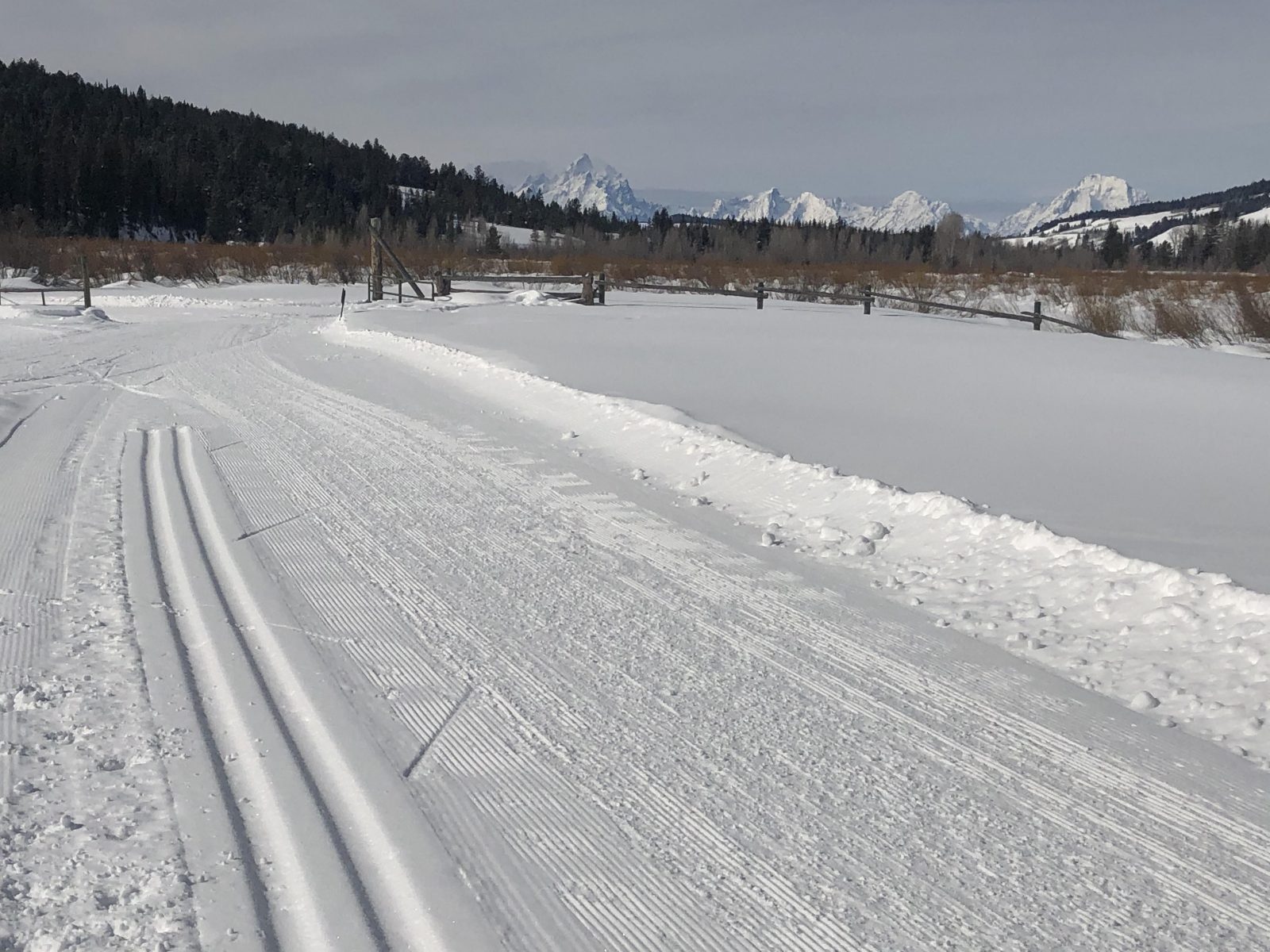 Beautiful, sunny day at Turpin, with fast trails and great porch sitting in the sun.  Tomorrow looks to be shaping up to be another great day.  Come and get one last ski this weekend before the grooming ends for the season on Sunday March 8.
---
Grooming Today: High School Fields, Emily's Pond Levee, Stilson, Wilson Centennial Pathway
Last Updated: 3/6
P&R will continue grooming Cache and Game Creek through March 28th this year. Valley locations will be evaluated daily to determine when those will no longer be groomed. Our goal is to get through March 15th with valley locations. Keep checking back for updates!
8am: Cache and May Park are groomed. Game will be done around 11:30 and Three Creek shortly after.
---
Last Updated: 3/6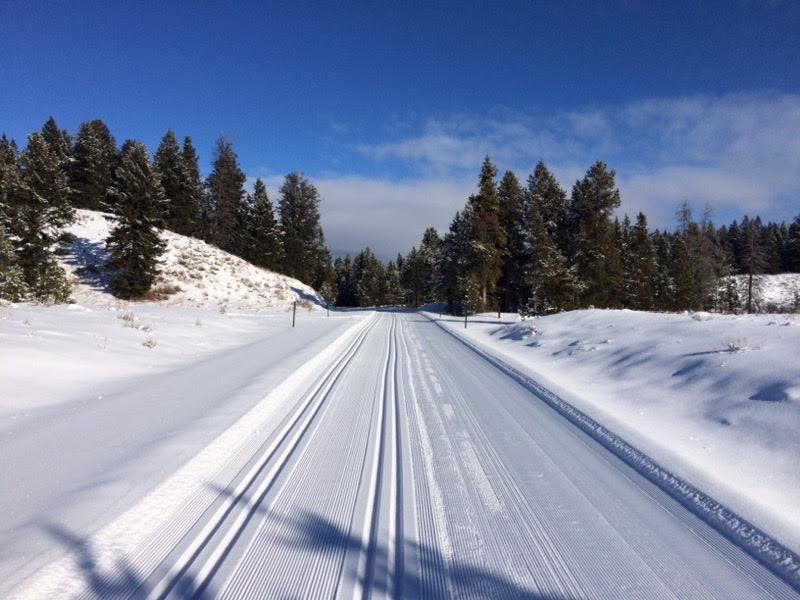 Heading all the way to Signal Mountain this morning.  Another beautiful day in store.
---
Last Updated: 3/3
Grooming Daily
We are closing early(3pm) on Tuesday March 3, but will resume normal hours on Wednesday March 4 (9am-4pm).
Conditions are still good and holding steady but watch the thermometer as we are in some pretty serious freeze/thaw cycles from now until the end of the season. The skiing will be best late morning after the temps begin to raise. Skate skiing conditions are typically awesome this time of year but classic track skiing conditions can vary drastically. The warm days make resetting the classic track challenging so please bear with us as we rapidly approach the end of the season! We've had incredible ski conditions and grooming for the past 100 days—so please thank our great groomers(Mike, Mark, and Curt)when you see them!
Our entire classic rental fleet is on sale now as we prepare to bring in a new rental fleet next season!
Classic package:
Salomon Snowscape 7 skis
Salomon Escape/Siam/etc boots
Swix poles
Total: $275 (dates for pickup vary on size you need—call us for details).
We have spring gloves, base layers, hats, jackets and a few pairs of pants remaining! We also have great deals on classic, BC, and skate skiing poles, boots, and skis!
---
Last Updated: 3/6
Grooming Daily
Trails are in great shape and will favor fans of fast skate skiing. The recent warm weather has transitioned our snowpack into a hard-packed and icy surface. Due to the firmness of the snow, classic tracks will not be set today and likely for the remainder of the season. Also, skiers should anticipate icier/fast conditions in the mornings that should evolve to softer/slushy snow in the afternoons as the temperature warms. Outlook is calling for a wintery mix of rain & snow to pass through this weekend. Have fun and enjoy the spring conditions!
Next Update: Monday
---
Update: 2/22
Teton village pathway trail – groomed on Tuesday. Firm, packed snow.
---
Grooming Today
Update: 2/22

Skier Update: Trail is ' groomed' – not perfectly smooth corduroy, more "flattened and rolled". Occasionally, there is a classic cross-country track, sometimes not. Certainly a nice hour and bit around the golf course with great views, a fun place to ski if you are looking for a new flat, groomed trail to try out.
Groomed with classic track on Tuesdays, Thursdays, and Saturdays.
---
Last Updated: 3/6
Grooming Daily
Cross Country/Fat Bike 15k: XC OPEN (Last groomed 3/5/2020), Fat Bike OPEN.
---
Last Updated: 3/3
Nordic:Breezy, but not moving snow so far. All multi-use trails groomed this morning. Tree Loop and perimeter of Upper Surveyor also. Headed for the Golf Course now. Hopefully will have Golf Course and CCC trails done by lunchtime (Editor's update: Mike won't get to the CCC Pond trails today). About 16F degrees at Nordic Equipment Building this morning, slight breeze. Have a nice day.
Fat Bike 2/13: All Lower Kelly Park is groomed with a great riding base. Should be perfect conditions for the next 3-5 days due to high pressure system. For more information contact Geared Up, 307-399-5539 c.307-760-1912, www.gearedupbikes.com

Grooming Today: Alta, Teton Canyon, Teton Springs

Grooming Schedule: Tuesday, Thursday, Saturday, Sunday
Last Updated: 3/4
Skate: Good | Classic: Poor
---
Grooming Schedule: Monday, Wednesday, Friday
Last Updated: 3/6
Skate: Poor | Classic: Good
Gave up after setting the track. The snow could not carry the groomer.
---
Grooming Schedule: Monday, Wednesday, Friday
Last Updated: 2/25
Skate: Fair | Classic: Fair
Groomed on 2/24, 6 pm
---
Grooming Schedule: Monday, Wednesday, Friday, Saturday, Sunday
Last Updated: 3/6
Skate: Fair | Classic: Fair
Most importantly, the road and parking lot have been plowed. Plan to groom early Saturday morning, think skate should turn out well, not sure about classic track, but will try to reset. Will update accordingly.
---
Grooming Schedule: Tuesday, Thursday, Saturday
Last Updated: 3/5
Skate: Good | Classic: Fair
Reset skate track, finished around 8am. Did not reset classic track – it is frozen firm.
---
Grooming Schedule: Tuesday, Friday
Last Updated: 3/6
Skate: Good | Classic: Good
---
5th Street Singletrack
Grooming Schedule: as needed
Last Updated: 2/9
Singletrack: Poor
Skinned a lap after some foot traffic then rode front portion on triple wide. Need a sled for more compaction but will keep trying!
---
Teton Springs Singletrack
Grooming Schedule: as needed
Last Updated: 3/2
Singletrack: Excellent
Plowed with v plow. All good
---
Southern Valley Singletrack 
Grooming Schedule: as needed
Last Updated: 3/2
Singletrack: Excellent
---
Darby Canyon
Grooming Schedule: as needed
Last Updated: 3/4
---
South Leigh Road
Grooming Schedule: as needed
Last Updated: 3/3
Togwotee Winter Classic Fat Bike Race Today
Friday, March 6 – Saturday, March 7
Lava Mountain Lodge, Dubois WY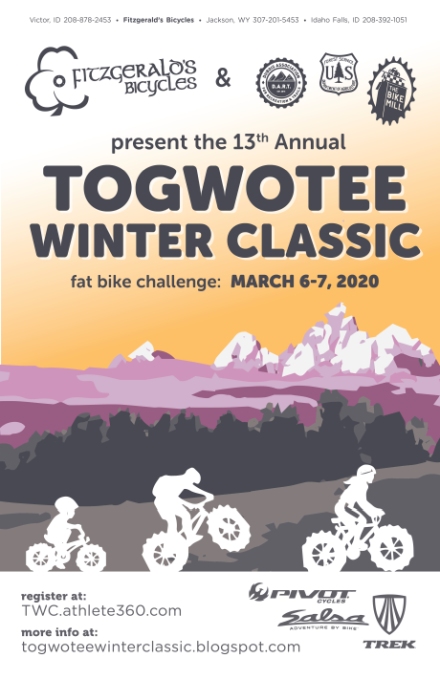 The Togwotee Winter Classic is a not-for-profit fat bike race on groomed snow and/or snowmobile trails at 8000′ to 9,600′ in elevation under extreme winter conditions.
The course for this year will be different. There will be a 35-mile loop and a 20-mile loop. See link for maps, more info.
---
Last Big Regional Race of the Year: West Yellowstone Rendezvous
March 7 | West Yellowstone, Montana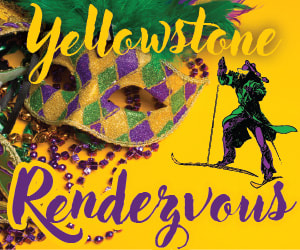 Head to West Yellowstone to cheer on the racers for the 41st annual Yellowstone Rendezvous Race today. There are six different races depending on age and ability: 2K, 5K, 10K, 25K classic, 25K and 50K.
Registration for this event closed at noon on March 5th.
---
Send us your event dates, stories, photos
Follow JHNordic on Facebook, Instagram @JHNordic, #JHNordic
Sign up for Daily or Once a Week JH Nordic Trail ConditionReports to know what's groomed,
what's happening first thing every morning – or just Saturdays.