---
Trail Creek Nordic , home of our JH Ski Club Nordic youth program, is a unique treasure in Jackson Hole. Nestled in at the base of Teton Pass, this daily groomed Nordic ski trail network runs on Trail Creek Ranch Land Trust meadows and forests, and Bridger-Teton National Forest lands. It's a favorite place to skate and classic ski in a snowstorm, thanks to its daily grooming through the wooded trails, offering good wind protection.

The Ski Club Nordic program currently coaches 186 local kids ( up 50% over last year, ranging in ages from 5-19 yrs old). 

Steve the Groomer is a real trail steward, carefully grooming classic and skate ski tracks to perfection, every day throughout the winter. Read his interesting reports every day in the JHNordic Daily Trail Report.

With over 15 km ( nearly 10 miles) of loops, flats, hills, meadows, there's plenty of space to explore, have the trail to yourself for most of the time. 
Start by buying your trail pass: pay online or put cash/ check in the trail pass box. 
Out in Woolsey Woods, we followed moose tracks for a long while. Today, the fresh groomed track was soft, easy to get traction for the occasional hill climb. Skiing down Suicide Hill was as easy as it gets, thanks to the dusting of snow. On Homeward Bound trail, we stopped for the obligatory Sam The Truck photo op!
The Ski Club Nordic program is looking for community  donations for a new Pisten Bulley groomer " Snow Cat Campaign ", to retire the old one (10 years of lots of hard work!) . Please consider helping out…
And go explore Trail Creek Nordic trails!
Renee Seidler: Wildlife advocate, winter enthusiast, Executive Director at the Jackson Hole Wildlife Foundation
Winter wildlife observation, tracking, and protection and citizen science opportunities, winter recreation, and ways to get involved in wildlife advocacy. 

With a family full of scientists and a love for animals and the outdoors, Renee Seidler's passion for wildlife and wildlife biology has been budding since a young age. Though she had a winding path, after getting her bachelor's degree in microbiology and molecular biology and doing some river guiding in Jackson, Renee decided to go back to school in Bozeman to study wildlife biology. Then her path led her to become the Executive Director at the Jackson Hole Wildlife Foundation (JHWF).

Most of her career so far has been working in wildlife research and now for the last four years, she's been working on the management of wildlife and human conflicts. In her research days, Renee spent a lot of time on cross country skis, whether she was studying wolverines, moose, or cougars. 

"Wintertime is a really cool time to be outside in the backcountry, depending on where you go, it's so peaceful and quiet," Renee said. "And winter's such a great time to look for wildlife signs. Once you get into tracking, that can be just as exciting as actually seeing the animal itself. Fresh snow, especially with the right textures, is an incredible way to pick up a set of tracks and then go backtrack or forward track from there and follow this motivation to try and figure out what the animal is doing."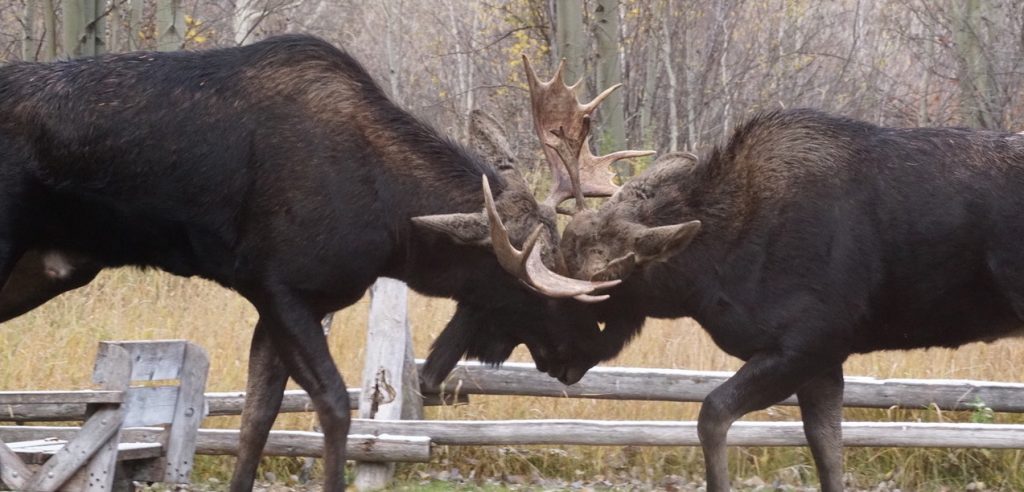 ---
March Nordic Newsletter
JHSC Club and Community Nordic Update. Happenings of the JHSC Nordic Program, Trail Creek Nordic Center, and Local Nordic Community
February has been a banner month for JHSC Nordic! All of our age groups are skiing at Trail Creek; we have been attending races locally and regionally; we wrapped up our Winter Sports programs at Colter and Wilson elementary schools; and we kicked off our campaign to buy a new Pisten Bully for Trail Creek!
The big news this month is that the Western Youth Championships event is coming to Trail Creek March 6-7! This event will gather the best 10–13-year-olds from across the American West at Trail Creek to race in the highest-level youth racing in the country this year! If your athlete is in the Devo or Junior Programs, I highly encourage them to compete in this event. More information is available at this page.
February has been a banner month for snow in the Tetons, but for Nordic skiers that means a lot of grooming! While our groomer, Steve Swan, does a great job with trail preparation with the current equipment, our Pisten Bully is showing its age and has become unreliable at handling the piles of snow we get at the foot of Teton Pass. You may have noticed a change in the grooming for a while this month, which resulted from a breakdown of the Pisten Bully. We have had the current model for over 10 years and we are now fundraising to keep the corduroy at Trail Creek crisp and fresh throughout the harshest Teton weather. Please check out the Cat Campaign website and consider donating to support JHSC athletes and keep the trails buffed at Trail Creek!
Will Wicherski
Head Coach and Nordic Program Director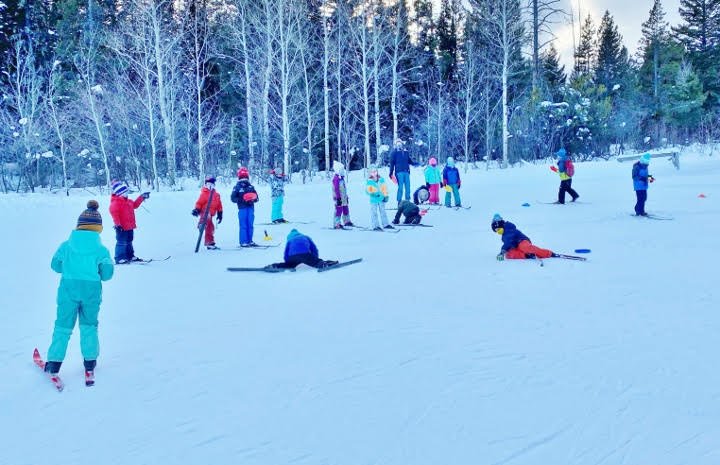 Last Updated: 2/27
Time to Find the Sunscreen!
While all the snow we've been getting lately has been great for making our deep base even deeper (Phillips Bench Snotel currently at 109%) a few days of sunshine will be awesome.  The National Weather Service forecast calls for warming and sunny conditions throughout the upcoming week.  As long as things don't get too warm, it should make for some great Nordic skiing.
Today's grooming pretty much got all caught up on all the recent snowfall.  The Pisten Bully was out, making double passes on nearly every trail.  Skate lanes are lovely if a bit soft and the classic tracks are all in all very nice.  The wind was kicking around just a bit in the morning but hopefully it won't cover things in the fields too much.  Today is simply a great day to ski.

Groomer's choice for today is Armin's.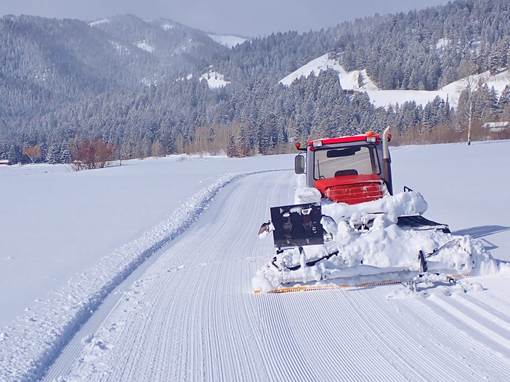 ---
Last Updated: 2/27
The levee and stilson are groomed and in good shape. They will be a bit soft for walkers until it sets up but it should ski well. The school fields will be done around 10:30.
---
Last Updated: 2/20
We rolled Cache Hagen Sidewalk and Hagen Highway this evening and will snowshoe the trails near the trailhead this weekend.
Grooming provided by Friends of Pathways.
---
Last Updated: 2/27
Trip Report Sat. Feb 27th update:
Wide open spaces with friendly , occasional,  passing encounters, families, friends, couples all enjoying the sunshine and perfect grooming at Teton Pines. Look forward to more of these conditions all week! Groomed every morning.

Call us for specific retail questions (307) 699-3394 or tetonpinesxc@gmail.com. Our hours are 9am-4pm daily.
---
Last Updated: 2/25
Both the wolves and the winds will be howling at the upcoming Snow Moon, as another fierce winter storm is forecasted to begin Thursday evening and last through Saturday morning. Expect high winds over 30 mph, drifting and heavy snow of 4-12" throughout the day on Friday. Once this system passes, the forecast appears to be perfect for Nordic with a full week of sunny skies, calm winds, and warmer temperatures. As always, we'll do our best to smooth out the trails each morning. Please, pay close attention to the weather, plan ahead and use common sense if you try skiing during the heart of next winter storm. Enjoy and stay safe! Next Update will be Monday 3/1.
Please See the following Restrictions
Dog Loops & All Nordic Skiing Trails OPEN
Sled Hill OPEN
Classic Tracks SET
Snow Shoeing Loop OPEN
Casual Walking Not Permitted
---
Last Updated: 2/17
Teton Village Pathway from Lake Creek Bridge north to just south of the GTNP moose-wilson road south entrance was groomed this morning. Nice for an easy , flat nordic ski, fat bike , or trail run. Or if you're commuting by ski or bike from Wilson or Jackson!
Groomed by Jackson Hole Mountain Resort, and funded by Teton Village Association .
---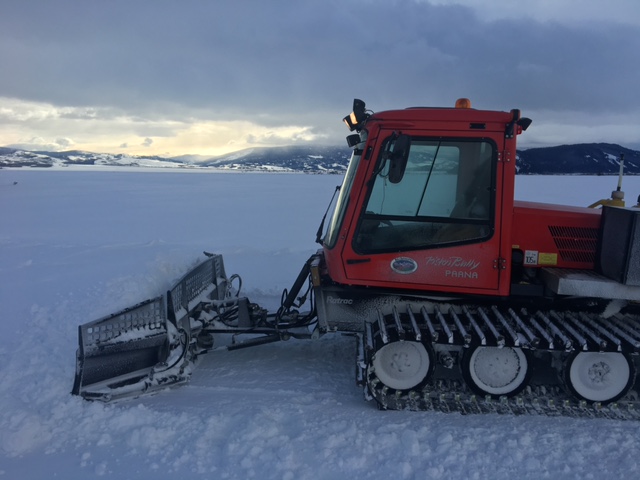 Last Updated: 2/27
Taggart to South Jenny Lake will be groomed, starting around 8am Sunday . The grooming snow cat, which had had a few mechanical issues, is all fixed!
Look for a spectacular day on freshly groomed tracks, mostly sunny skies.
---
Last Updated: 2/27
A light dusting last night of about 1″ made for a great groom this morning. Trails will be a bit soft but everything, including fat bike single track, has been reset. We are open for about 1 more week so come out and enjoy the trails and some good food while were still open! If you're new to skiing or wanting to refine your skills, book a ski lesson with our professional ski instructor Elee (she also does guided tours)! She is a wealth of knowledge and can help take your Nordic skiing, whether it be skate or classic, to the next level! To help with social distancing and to get you on the trails faster please purchase your trail passes and sign your waivers online in advance (see link below). As always, remember to recreate responsibly. Bring a mask as it is required to enter the lodge. Lunch and dinner are both by reservation only.
https://www.turpinmeadowranch.com/adventures/winter-adventures/
https://www.turpinmeadowranch.com/the-ranch/live-conditions/
https://www.turpinmeadowranch.com | 307.543.2000, office
---
Last Updated: 2/27
Cross Country/Fat Bike 15k: XC OPEN (Last groomed 2/27/2021, Fat Bike CLOSED.

Trail Etiquette: Please keep your dogs leashed in the parking lot and be sure to clean up after them!
---
Grooming Schedule: Tuesday, Thursday, & Sunday
Last Updated: 2/27
Skate: Set | Classic: Set
Saturday: 4″ of new snow! Rolled all loops a few times and set classic track. Skate track is a tad soft but not bad. Classic started out very nice then degraded because the setter kept icing up. But not bad overall. Weather has turned beautiful so get out there!
Please do not park in the library parking lot. Please be sure to keep your dogs on a leash and to clean up after them.
---
Grooming Schedule: Monday, Wednesday & Friday
Last Updated: 2/27
Skate: Set | Classic: Set
Driggs will be groomed by 10:30 fish Saturday morning.
---
Grooming Schedule: Monday, Wednesday, Friday
Last Updated: 2/27
Skate: Set | Classic: Set
Groomed and reset the skate track classic track and single track. It'll be soft this afternoon but should set up very nicely. Enjoy the weekend glide and ride.
---
Grooming Schedule: Monday, Wednesday, Friday, Saturday
Last Updated: 2/27
Skate: Set | Classic: Set
Saturday: Once again, a fair amount of snow and wind overnight to deal with this morning. Plan to use the roller to pack down skate track and reset classic. Expect track to remain fairly soft today. Hope to finish by 10am.
---
Grooming Schedule: Tuesday, Friday, Sunday
Last Updated: 2/27
Skate: Set | Classic: Set
Parking lot not plowed. 6-8" of fresh. High clearance 4×4 needed. Classic track set with counter clockwise skier in mind. Have fun!
No dogs December 1 – April 15.
---
Grooming Schedule: Tuesday, Thursday, & Saturday
Last Updated: 2/27
Skate: Set | Classic: Set | Singletrack: Set
Groomed the Nordic track reset the classic track and the single track all the way to Sherman Springs parking area. The snow should set up quite well make for an enjoyable weekend. Enjoy the glide and the ride!
No dogs allowed.
---
5th Street Singletrack
Grooming Schedule: As needed
Last Updated: 2/18
Singletrack: Set
Got the trail packed in and buffed out yesterday afternoon. It will be good till the next round of snow arrives.
---
Southern Valley Singletrack
Grooming Schedule: As needed
Last Updated: 2/24
Singletrack: Set
Rolled out Hillbender, Nemo, Lady Slipper, and BPA road to Pole Canyon. Trail conditions should be excellent Thursday morning. Then the next storm rolls through. Go enjoy!
No dogs December 1 – April 15.
---
Darby Canyon
Grooming Schedule: As needed
Last Updated: 2/26
Groomed to Pinnacle TH – 2/25
---
South Leigh Road
Grooming Schedule: As needed
Last Updated: 2/26
Groomed 2/25
---
Pinnacle Trail
Grooming Schedule: As needed
Last Updated: 2/26
Groomed to upper meadows – 2/25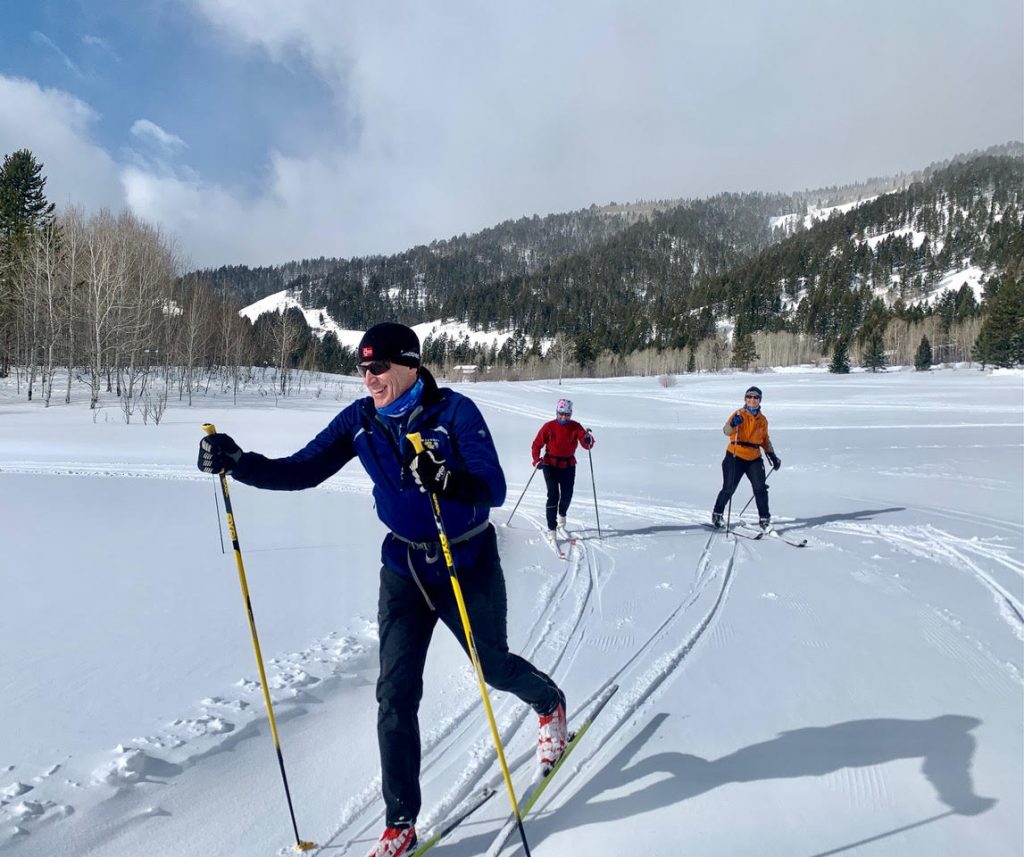 TRAIL CREEK NORDIC CENTER | WILSON, WYOMING
THURSDAY, MARCH 4th
Time: 11am -12:30pm – Meet on snow outside the JH Ski Club Nordic cabin.
3 Nordic coaches from the JH Ski Club – 3 small skier groups based on ability. This clinic will focus on classic XC techniques. BYO Mask.
Trail Creek Nordic trail pass is included for the day for Clinic season pass holders and drop-in participants ($35). Stay on and explore the trails after the clinic.
---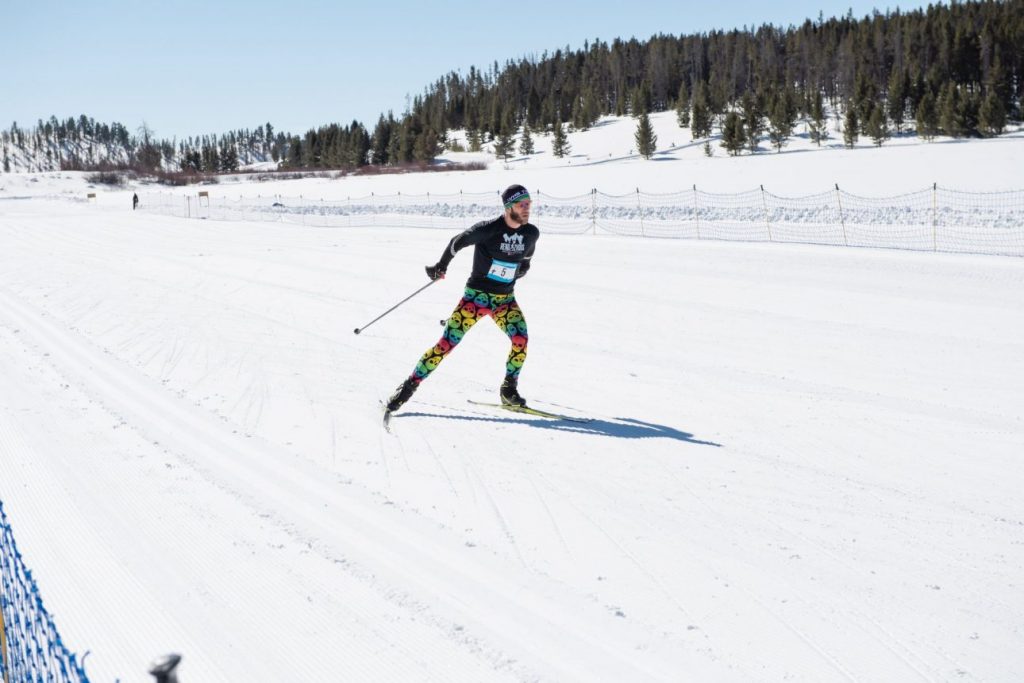 WHITE PINE NORDIC SKI TRAILS | PINEDALE, WY
FEBRUARY 27, 2021
6k, 10k, 20k and races. Races will all be mass start, freestyle race. Prizes and giveaways!
---
---
We'd love to hear about your outdoor adventures, what your doing to stay healthy, safe, respectful of community health guidelines – send pictures or post on FB and Insta – #JHNordic