---
---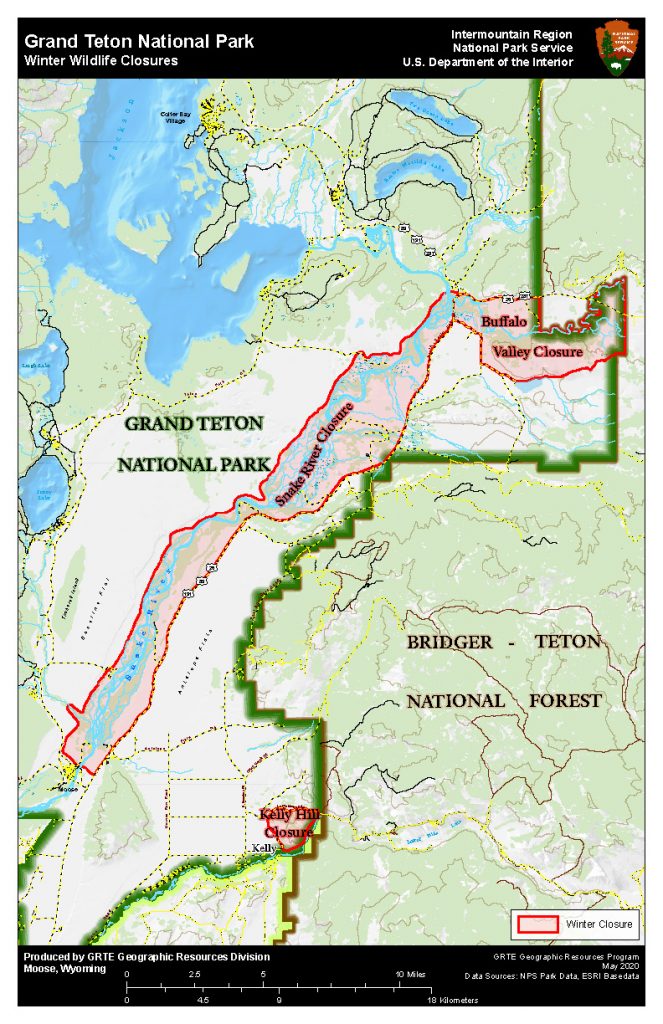 GTNP Winter Wildlife Closure Update
This map updates the Wildlife Closure areas in GTNP. We encourage all winter trail and off trail users to give wildlife the wide space they need and deserve to survive winter. Please avoid the areas noted on the map. Contact GTNP with any questions. #RecreateResponsibly
---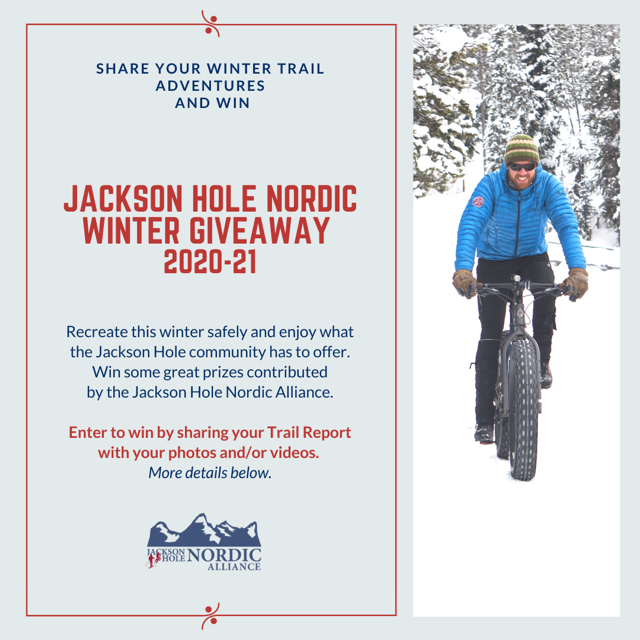 2nd Giveaway Drawing!

@mtnmamatales was our first winner and we want to keep giving away great prizes before this Winter season is over. If you have entered already in the first round, you are still in the running! More details below.
The Jackson Hole Nordic Winter Giveaway 2020-21 is a special contest to win some great prizes contributed by the JHNordic Alliance. Our Annual Event held at Turpin Meadow Ranch was cancelled this winter season because we prioritize Public Health and Safety. Although at a distance recreating this winter responsibly we can all enjoy what the Jackson Hole Nordic community has to offer. We want to hear from you and how you are enjoying the trails this season.
Enter to Win:
1/ Send us your Trail Report by filling out the form in our bio link. You can submit unique videos or photos and have the choice to submit up to 2 paragraphs describing your experience. Submitting a Trail Report will grant you 5 giveaway submissions. Upon submitting you grant JHNordic permission to share your photos or videos for future posts, with your credit of course.
2/ You can also enter to win by following and liking our Instagram and Facebook accounts as well as our Alliance members. You can also commenting on the giveaway post mentioning a friend. Each like and comment is worth 1 extra submission to our giveaway.
Good luck and see you on the trails!
PRIZES YOU COULD WIN: We will be drawing new winners a few times this season, so you will have multiple chances to win something. JHNordic buffs, Kate's Real Food bars, USA Cycling 20 oz Stainless Steel Tumbler, Jackson Hole Trail Maps, JHNordic Nosopatch, JHNordic stickers, Orvis Pint Glass, Sun shirt, 1 hour skate or classic xc lessons, EcoTour Adventures winter Beanie, EcoTour Adventures buff, 3 EcoTour Adventures Ski Straps and even more prizes coming!
Prizes provided by the Jackson Hole Nordic Alliance. #jhnordic #JacksonHole #giveaway #recreateresponsibly
---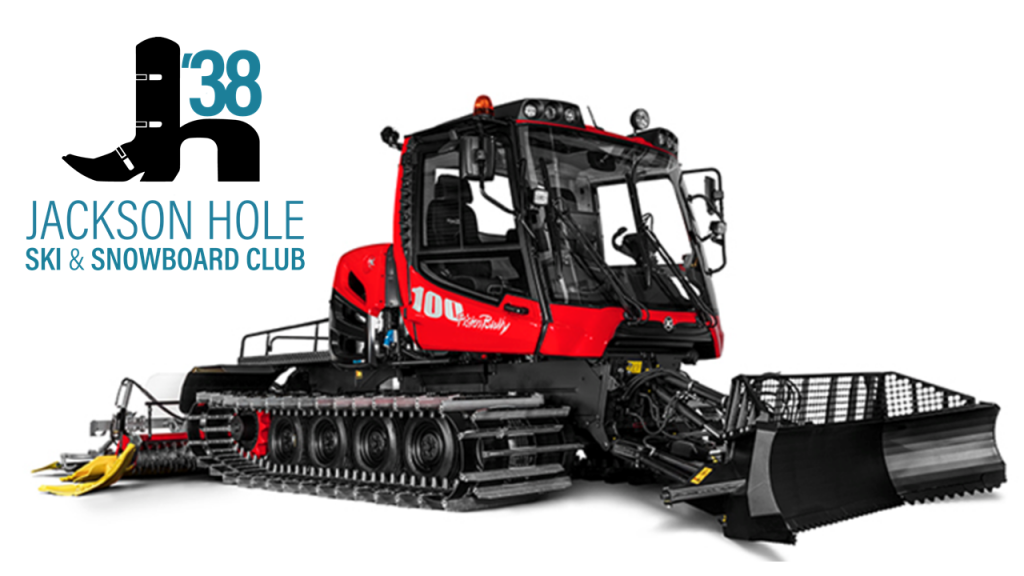 Jackson Hole Ski Club Nordic Program launches new Trail Creek Pisten Bully Fundraising Campaign
The Jackson Hole Ski & Snowboard Club is reaching out to our community to let you know that our Pisten Bully Fundraising Campaign has now gone public to over 400 members of our community who are users, donors, and supporters of the trails at Trail Creek just like you. We ask for your support to reach our fundraising goal by the end of the winter season, and for your help spreading the word on our goal to secure a new Pisten Bully.
How Can I Donate to the New Pisten Bully?
Online HERE with a credit card (3% fee) – select "General Support" – enter "Cat Campaign" in the 'memory field'
Call (307) 733-6433 to pay with credit card (3% processing fee)
Check made out to "JHSC" and mailed to PO Box 461, Jackson WY 83001
If you have any questions about this exciting purchase or are interested in otherhttps://jhskiclub.org/donation means of support, please reach out to me at ali@jhskiclub.org or (307) 733-6433 ext 101. 
---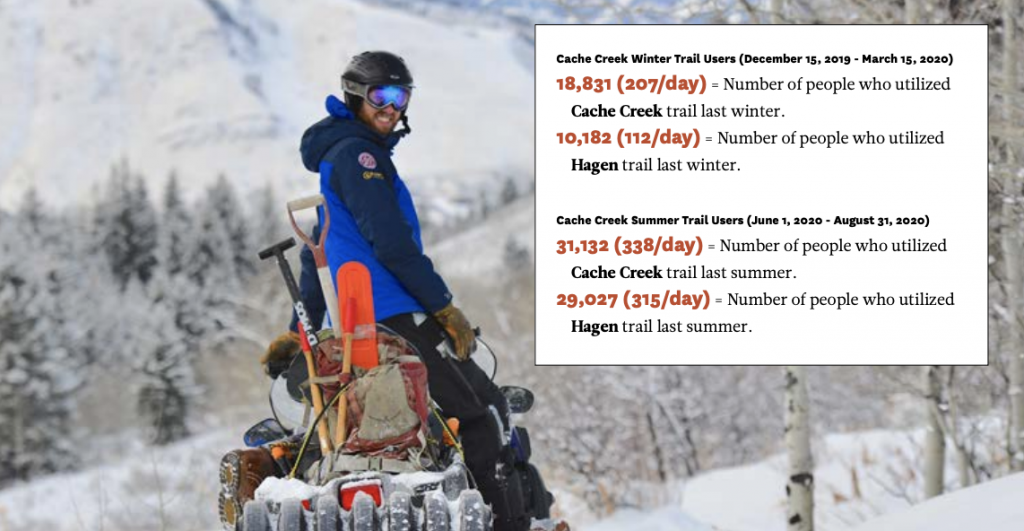 Learn more about what Friends of Pathways has been up to over the course of 2020 maintaining our pathways, grooming trails and connecting our community.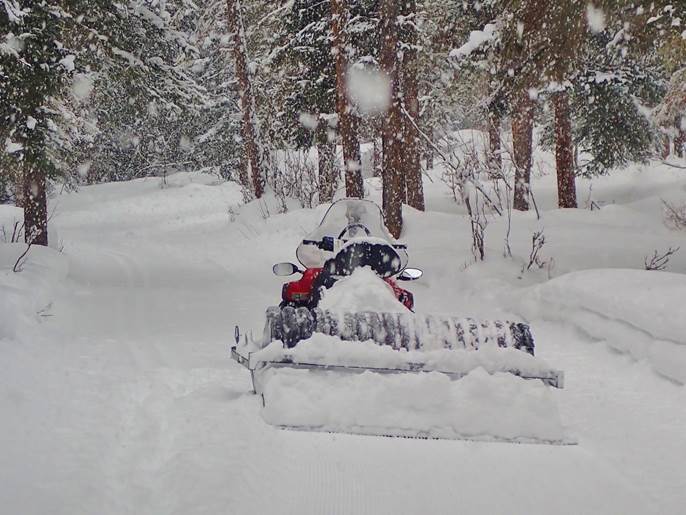 Last Updated: 2/19
Getting Deep!
The snow just keeps on falling at Trail Creek with amounts approaching the foot level since yesterday's grooming. The forecast calls for continued snowfall for the next 24 hours so expect conditions to remain a bit on the rustic side. The local Snotel station Phillips Bench continues to climb bit by bit with the current reading standing at 102% of normal.
For today's grooming there was just too much snow for the Ginzu to work so the roller was the tool of choice. All trails received at least two passes with triple passes on most field trails. Classic skiing should work fine and there were even a few skaters out working pretty hard but making progress. Slow or fast, it is exceedingly beautiful moving through the snow draped forests today.
We want to give a shout out today to Jackson Hole Nordic's feature of Erich Wilbrecht, one of our Trail Creek locals.  Head on over to this webpage and read all about Erich's interesting history.
One other mention today, it's not too late to register for what looks to be a great event over the hill. Teton Valley Trails & Pathways is putting on the Alta Vista Freestyle Race tomorrow. Check it out here, it looks to be a great event!
A quick update on the Pisten Bully; it was supposed to be back in commission several days ago, however, one small but critical part which was overnighted from Reno, NV somehow ended up in Memphis, TN, where it appears to have become stuck, probably because of all the nasty weather back east in the past few days.  As soon as it arrives, we'll be back and running in full force.  Head on over to this JHSC web page and check out how you can contribute moving our generation on to the next generation of grooming equipment.
Groomer's choice for today is a nice tour through the snowy woods.

---
Last Updated: 2/19
Cache creek and May park are groomed and in decent shape. Game creek will be finished around 11:00.
---
Last Updated: 2/13
Groomed Cache to Noker 2 wide, hagen, sidewalk, hagen highway, river trail, and sidewalk around the trailhead. The sidewalk between the trailhead and bridge 2 is wind hammered and not groomable right now by human power but everything else should set up nice with the colder temps tonight.
Grooming provided by Friends of Pathways.
---
Last Updated: 2/18
Perfect, silky smooth corduroy and 2 crisp classic tracks side-by-side today. Hero groomed snow, smooth glide, firm but soft enough for excellent skate purchase. The new Snow cat is making a nice difference! Highly recommended!

Call us for specific retail questions (307) 699-3394 or tetonpinesxc@gmail.com. Our hours are 9am-4pm daily.
---
Last Updated: 2/16
Look for snowy conditions over the next 7 days as the forecast is calling for daily accumulations of 2"-6". Winds appear to be light to moderate with higher gusts this weekend. Overall, skiing should be enjoyable. Get out and have fun! Next Update will be Monday 2/22.
Please See the following Restrictions
Dog Loops & All Nordic Skiing Trails OPEN
Sled Hill OPEN
Classic Tracks SET
Snow Shoeing Loop OPEN
Casual Walking Not Permitted
---
Last Updated: 2/17
Teton Village Pathway from Lake Creek Bridge north to just south of the GTNP moose-wilson road south entrance was groomed this morning. Nice for an easy , flat nordic ski, fat bike , or trail run. Or if you're commuting by ski or bike from Wilson or Jackson!
Groomed by Jackson Hole Mountain Resort, and funded by Teton Village Association .
---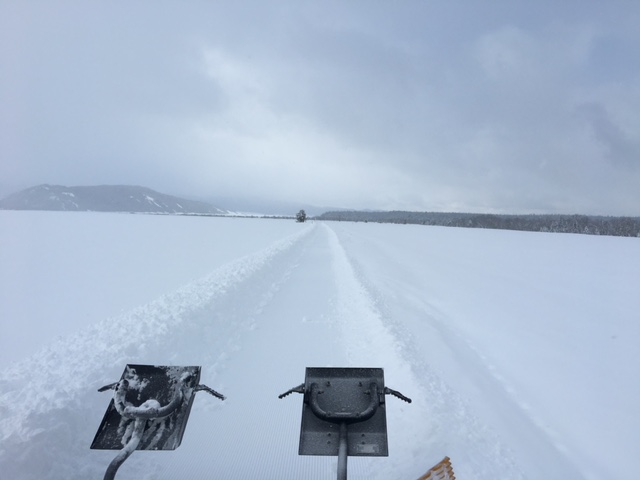 Last Updated: 2/19
We've unfortunately run into another problem today unrelated to last weeks breakdown.  There will be no grooming until further notice.  We will keep you posted!
---
Last Updated: 2/19
Are you still looking for something to do this weekend? Might we suggest a day trip up to Turpin for some Nordic skiing through some of the most stunning winter scenery Jackson Hole has to offer? Come get a good workout while having a good time. Re-energize with a hearty lunch from the lodge and don't forget the apres beverages. 
https://www.turpinmeadowranch.com/adventures/winter-adventures/
https://www.turpinmeadowranch.com/the-ranch/live-conditions/
https://www.turpinmeadowranch.com | 307.543.2000, office
Trip Report: This first photo is from an annual overnight at Turpin Meadows, and the second two from yesterday –We began a snowshoe up Blacktail Butte but the winds caused us to rethink, quickly! Instead, we toured the more sheltered, skier tracked Gros Ventre campground down to the River — beautiful!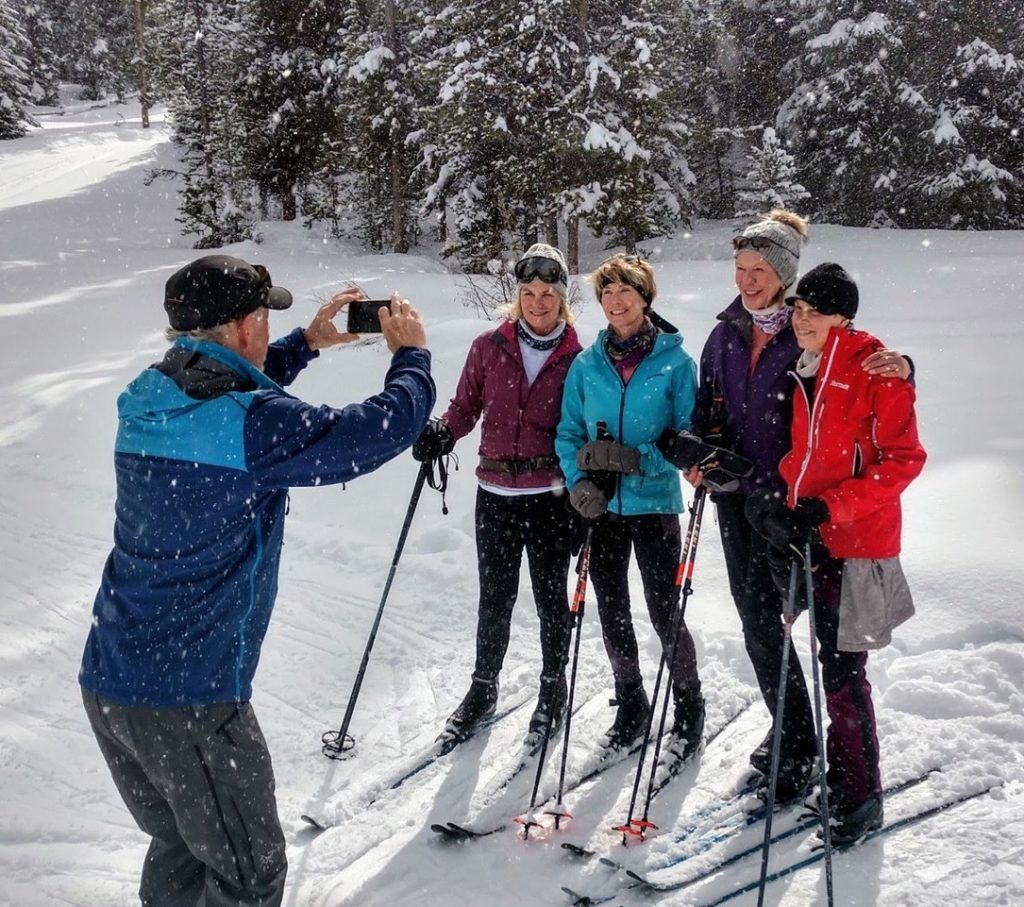 ---
Last Updated: 2/19
Cross Country/Fat Bike 15k: XC OPEN (Last groomed 2/18/2021, Fat Bike CLOSED.

Trail Etiquette: Please keep your dogs leashed in the parking lot and be sure to clean up after them!
---
Grooming Schedule: Tuesday, Thursday, & Sunday
Last Updated: 2/19
Skate: Set | Classic: Set
Just finished setting up signs for the race tomorrow. Randy and I did a few extra laps to keep the trail as firm as possible. We will groom again early in the morning. Race starts at 10AM. If you are not racing please consider skiing another venue, so parking doesn't become an issue.
Please do not park in the library parking lot. Please be sure to keep your dogs on a leash and to clean up after them.
---
Grooming Schedule: Monday, Wednesday & Friday
Last Updated: 2/19
Skate: Not Set | Classic: Not Set
Groomed Driggs Friday morning. trails by High School are the best for skating.
---
Grooming Schedule: Monday, Wednesday, Friday
Last Updated: 2/19
Skate: Set | Classic: Set
The singletrack and skate track have been groomed. I did not set the classic track. Expect extremely soft snow conditions. Enjoy the walk, ride, and glide!
---
Grooming Schedule: Monday, Wednesday, Friday, Saturday
Last Updated: 2/19
Skate: Set | Classic: Set
Friday: Once again, looks to be a few inches new snow overnight. Will use roller to reset both skate and classic tracks this morning. Should finish by 930am. Expect track to remain a bit soft today.
---
Grooming Schedule: Tuesday, Friday, Sunday
Last Updated: 2/19
Skate: Set | Classic: Set
Finished around 1030 this morning. Soft conditions with skate and classic tracks in place. The road in between the highway and the parking area is in rough shape. High clearance vehicles highly recommended. Parking area should be plowed this weekend but maybe not until Sunday. Happy skiing!
No dogs December 1 – April 15.
---
Grooming Schedule: Tuesday, Thursday, & Saturday
Last Updated: 2/17
Skate: Set | Classic: Set | Singletrack: Not Set
Heading out to groom, should be starting in the next 20 min. Hope to be done by 7:30pm. Stay tuned to this channel..
No dogs allowed.
---
5th Street Singletrack
Grooming Schedule: As needed
Last Updated: 2/18
Singletrack: Set
Got the trail packed in and buffed out yesterday afternoon. It will be good till the next round of snow arrives.
---
Southern Valley Singletrack
Grooming Schedule: As needed
Last Updated: 2/17
Singletrack: Not Set
We are in a storm cycle and trails are very soft due to all the new snow. It needs to stop snowing for a couple days and the temperature needs to drop for the trails to firm up. Till then, consider alternative places to ride, like plowed roads, or machine groomed snowmobile trails. Or, go ski powder!
No dogs December 1 – April 15.
---
Darby Canyon
Grooming Schedule: As needed
Last Updated: 2/17
Groomed to ATV trailhead 2/17
---
South Leigh Road
Grooming Schedule: As needed
Last Updated: 2/17
Groomed this morning 2/17
---
Pinnacle Trail
Grooming Schedule: As needed
Last Updated: 2/17
Groomed 2/16 to the meadows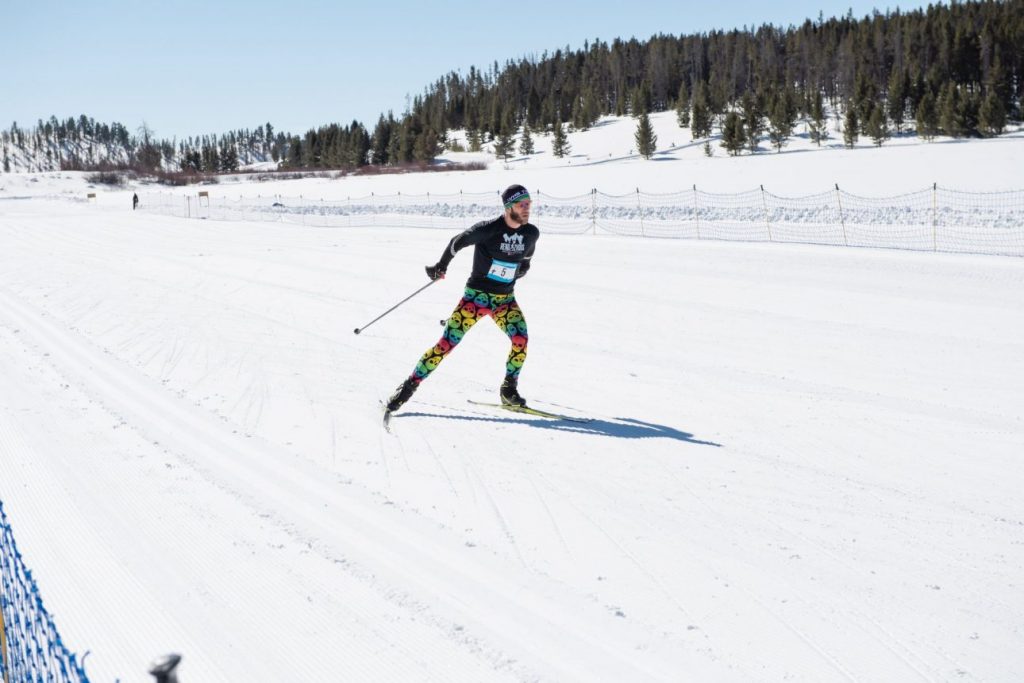 WHITE PINE NORDIC SKI TRAILS | PINEDALE, WY
FEBRUARY 27, 2021
6k, 10k, 20k and races. Races will all be mass start, freestyle race. Prizes and giveaways!
---
---
We'd love to hear about your outdoor adventures, what your doing to stay healthy, safe, respectful of community health guidelines – send pictures or post on FB and Insta – #JHNordic