This Month at a Glance
---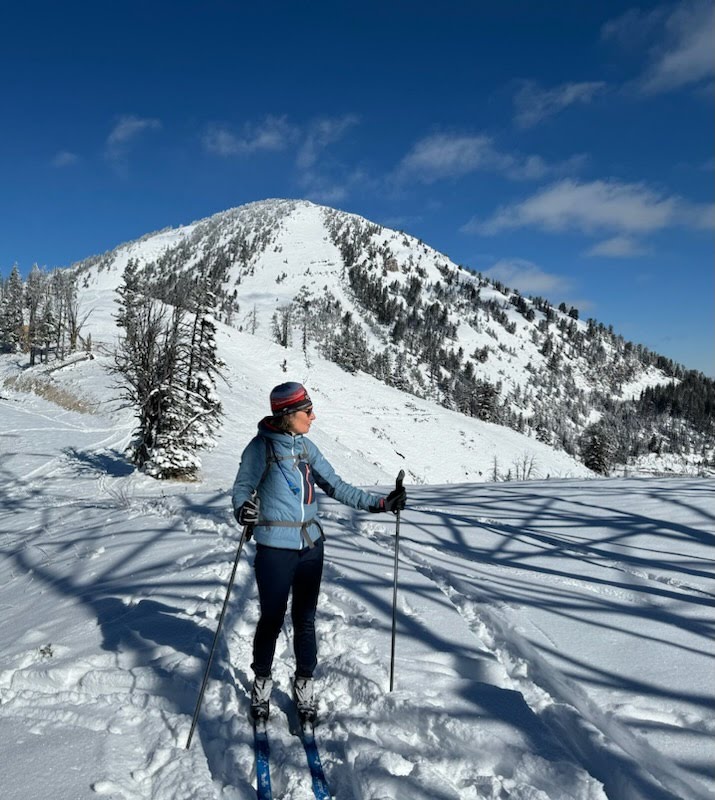 Reports from Teton Pass, Togwotee, Targhee (elevations above 8000 ft) –
Good snow, but thin cover. And be mindful/prepared for bears!
Grand Targhee – trails are accessible, however grooming won't start until Nov 2. Currently, the snow looks good!
Togwotee Pass – good early snow conditions, but go in a group, be very bear aware/prepared. Most snow is near the Pass summit (9650 ft), with a few trail variations.
Teton Pass – Good skiing out to Mt. Elly! Photos above feature our first day of XC skiing on Teton Pass for the 23/24 season! Skins are recommended after the comms tower towards Mt Elly.
Granite Canyon Trailhead reopened on Wednesday, Nov. 1, according to Grand Teton National Park (GTNP), just in time for Crosscountry skiing and snowshoeing out to Phelps Lake and LSR Preserve meadows when snow falls.
Improvements to the trailhead include an expanded parking lot, new sidewalks for improved accessibility, vault toilets, a bicycle rack, a bench and an information kiosk, GTNP Public Affairs Specialist C.J. Adams told Buckrail. Thank you GTNP for this new trailhead enhancement!
Here are a few favorite winter trails starting from Granite Canyon Trailhead:
Phelps Lake from South Granite
Moose-Wilson Road/Granite Canyon trailhead to LSR Preserve
Granite Canyon-Valley Trail Loop
These trails can be enjoyed on foot before there is a sufficient snow base. Remember, no dogs allowed on GTNP trails except for the road, on leash (and please pick up after your dog).
---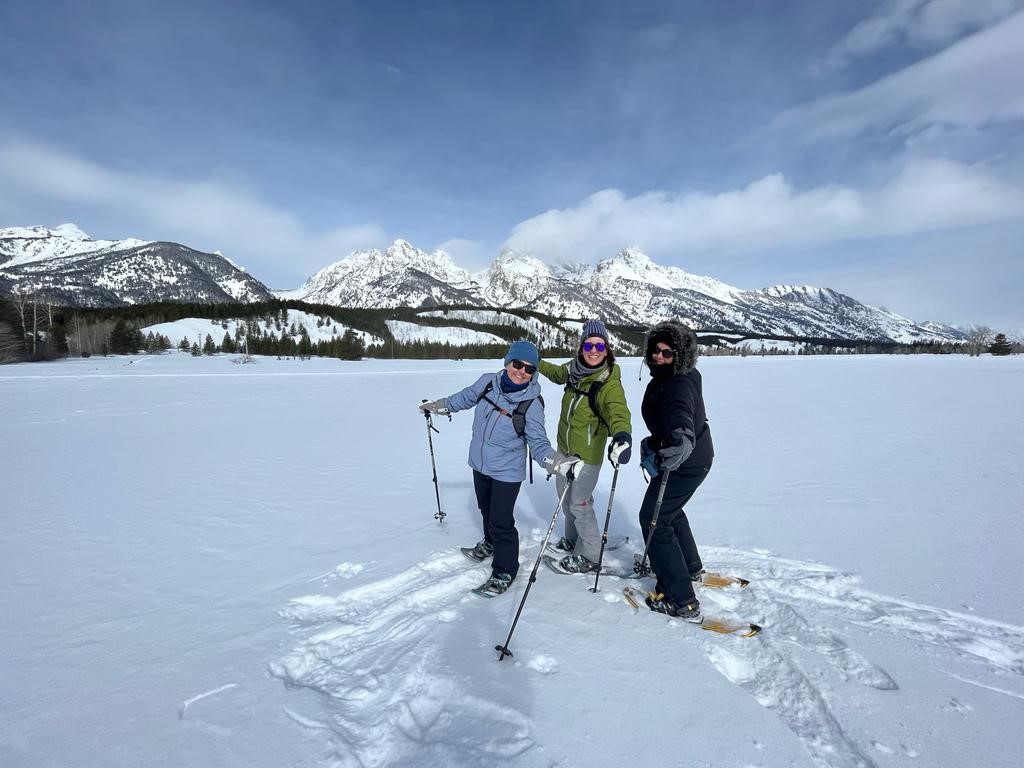 Below are some resources to get you started this season!
---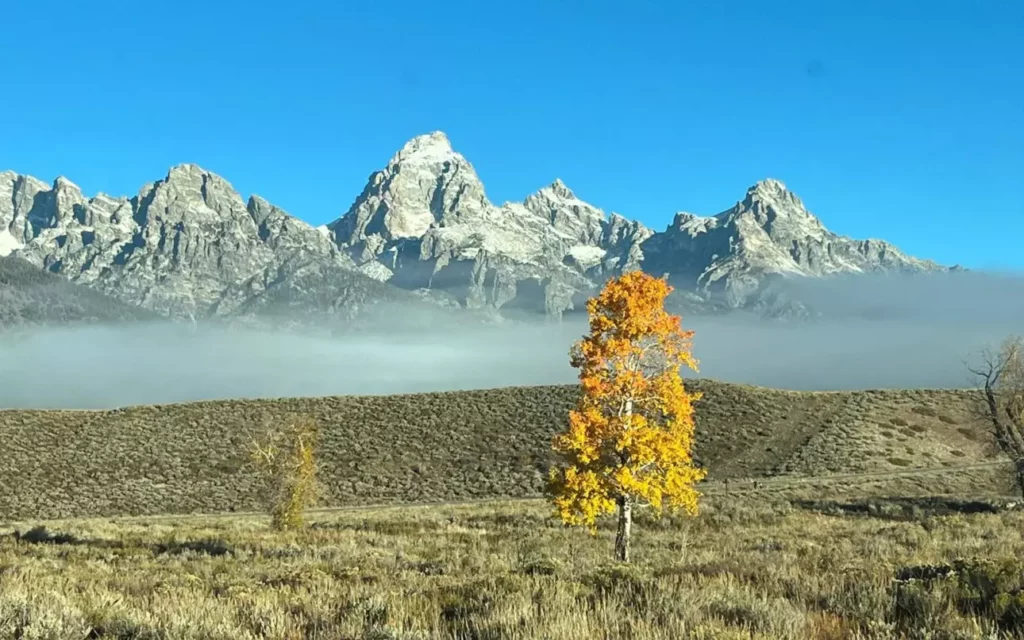 Provided by The Hole Hiking Experience
October was quite a lovely month — warm, sunny days, chilly evenings and some snow showers to round out the ideal fall weather.
Field Facts
Birds are moving to winter territories. Many migrate out of the valley but some remain and move to a lower elevation. I spotted a Stellar Jay and Ruffed Grouse in town.
Bears establish denning sites and drag in vegetation and such to create beds. They often den in large talus, or rock slopes, or beneath big conifers. They will remain active until the deeper snow pushes them to their winter slumber.
Backcountry Tips
Make sure to be extra alert while driving. Animals will be moving to winter territories, and it is hard to see the animals at night. We have numerous elk feed grounds in Jackson and the herds will move towards these areas.
Make sure to limit your impact on trails during this muddy time of the year.
Trail Suggestions
Conditions change daily this time of year. Best to hike when the trails are frozen and avoid muddy trails if possible. Bike paths are always a great option this time of year. The recent snowstorm had some touring on Teton Pass. If you feel the urge to ski, remember the early season conditions and be extremely cautious to ruin the rest of your season with an injury. I like valley hikes at this time of the year. The Valley Trail at the base of the Tetons is a fun adventure at the season changes. The Cache Creek road is a good option when a lot of the trails are muddy. It's also a really nice time to read a book.
---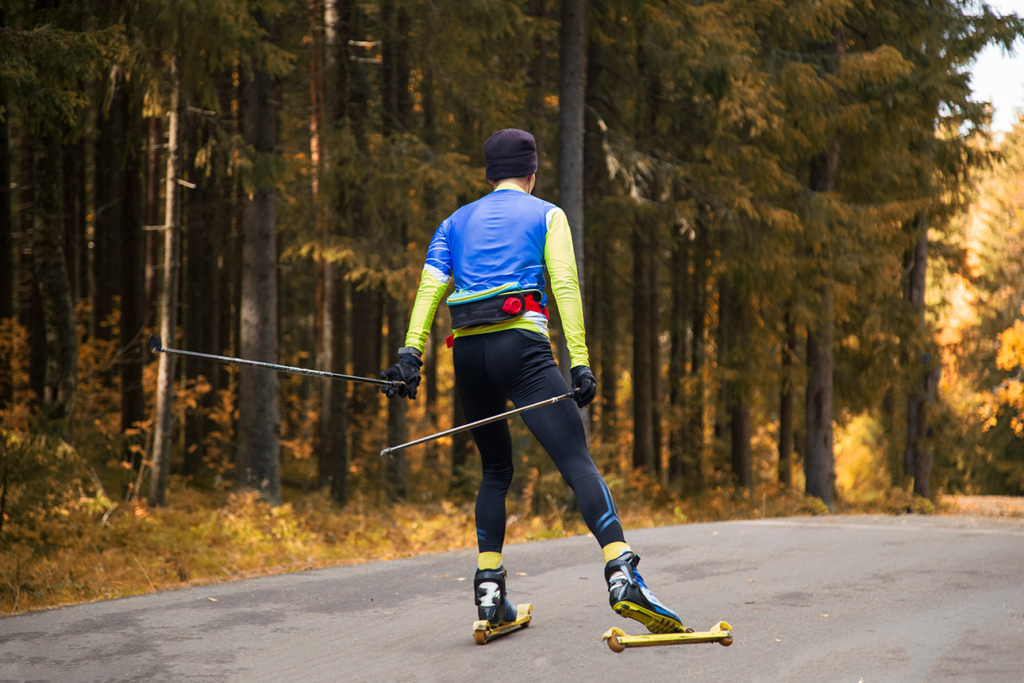 We're motivated by the goals of strength building, performance, stamina, cardio, injury prevention, balance, and general fitness. ICYMI, see our off-season workouts blog that can help prepare you to play on the snow: https://jhnordic.com/how-to-train-in-the-summer-for-cross-country-skiing/
---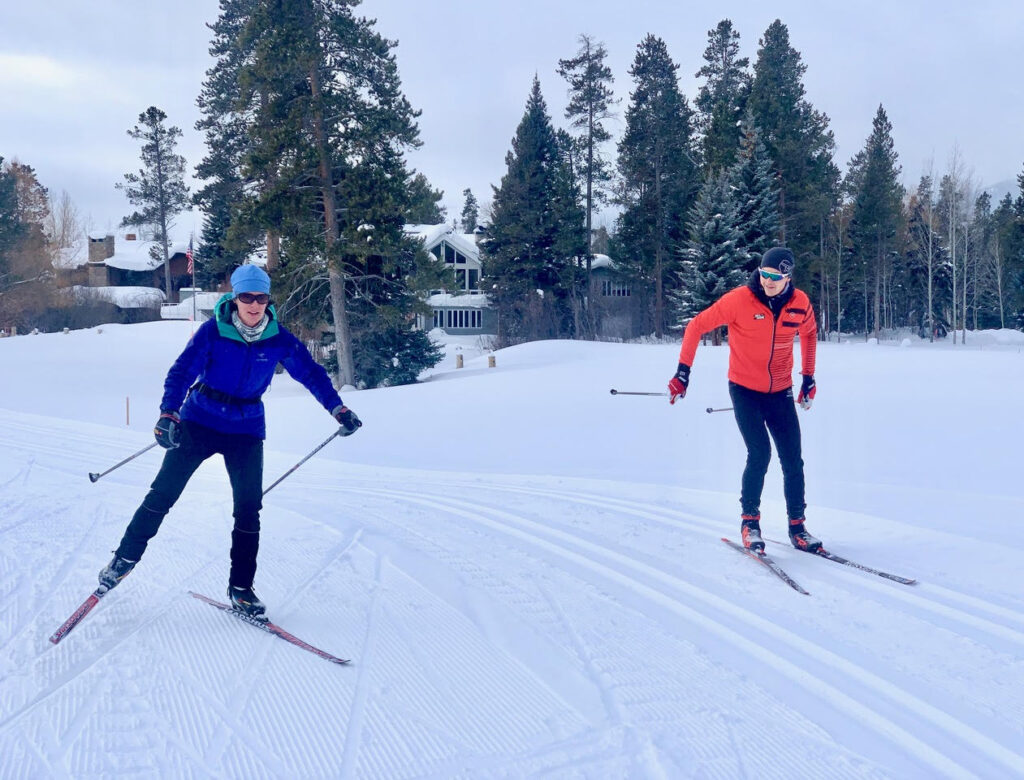 Hosted by Masters Coach Rob Murphy and Jackson Hole Ski Club Nordic team coaches, these fun, informative, practiced based clinics are back for Season 6!
There will be 10 clinics, starting with 2 clinics in December, then running every Thursday in January and February from 11am-12:30pm, (please arrive at 10:45am ready to ski). The Nordic Masters clinics will focus on skate skiing and classic cross country skiing every other week.
Sign up for 5-10 Master Clinics to maximize the benefit of Masters Coach Rob Murphy and Certified Jackson Hole Ski Club Nordic team coaches. No drop-ins this season.
---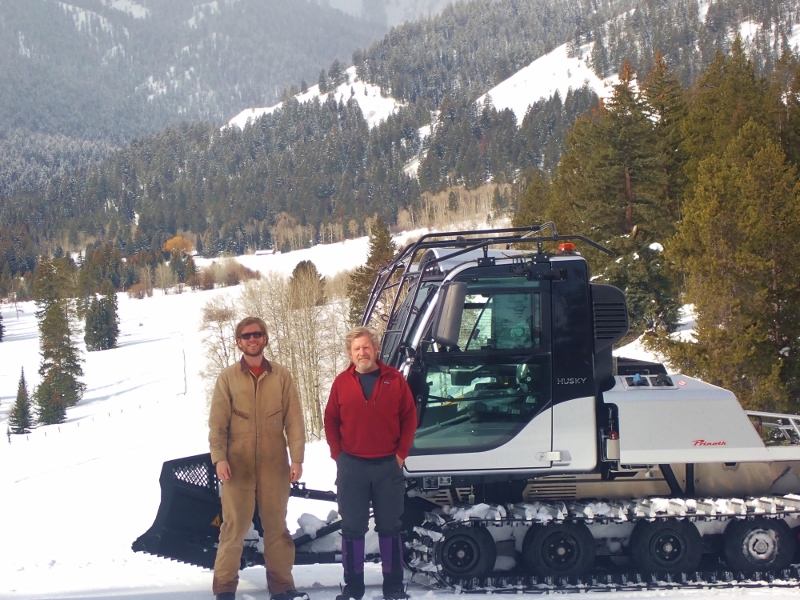 Though you may not see them in action, every skier has benefited from the hard work of our local groomers. Groomers work to make all skiable areas fit, from the steep runs on the mountain to the vast flat nordic tracks and even some single-track trails for fat bikes. And due to an above-average snowfall year, last winter was no easy feat.
We should all take a moment to tip our hats in the direction of our groomers, who keep the tracks laid with crisp cords all season long.
---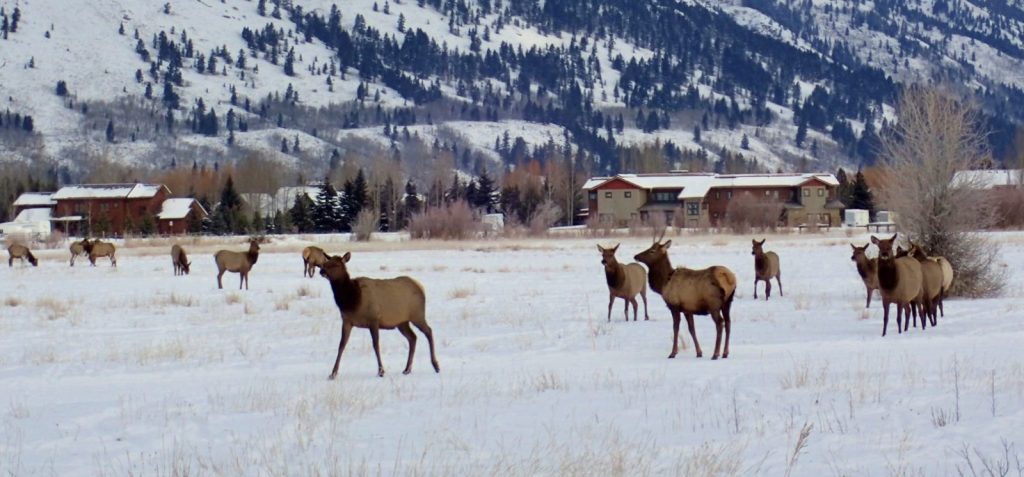 Please come share your thoughts regarding current and potential future used on the greater Stilson site parcels owned by Teton County and the Jackson Hole Mountain Resort.
Monday, November 6 | Presbyterian Church of Jackson Hole, 5-7pm
Tuesday, November 7 | Wilson Elementary School, 5-7pm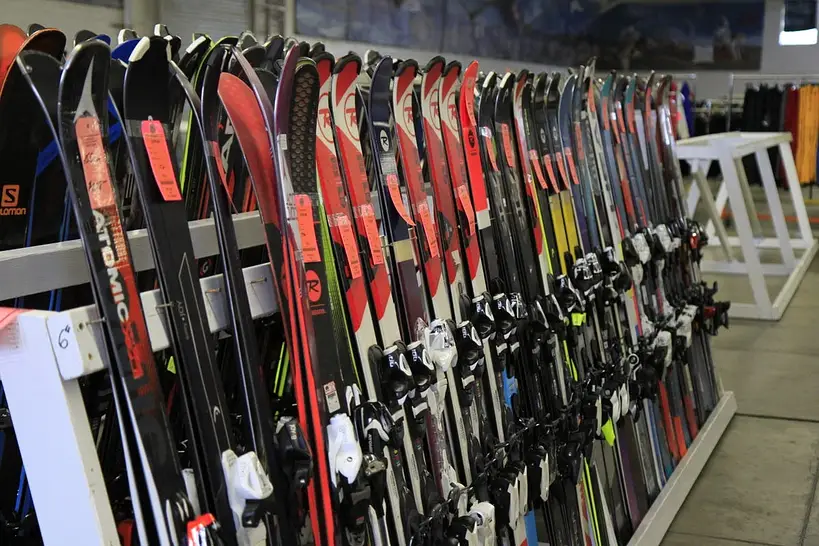 Saturday, November 4th
Rendezvous Upper Elementary School at 211 E Howard Ave
Early bird 7:30 – 9:00 am – $10
General Admission 9:00 am – 12:30 pm – $5
Selected items discounted an additional 25% between 11:30 am – 12:30 pm
They're still looking for volunteers for this weekend ski swap. They need help on both Friday morning and Saturday afternoon: Volunteers can sign-up here
The Ski Swap benefits The Grand Targhee Ski & Snowboard Foundation
---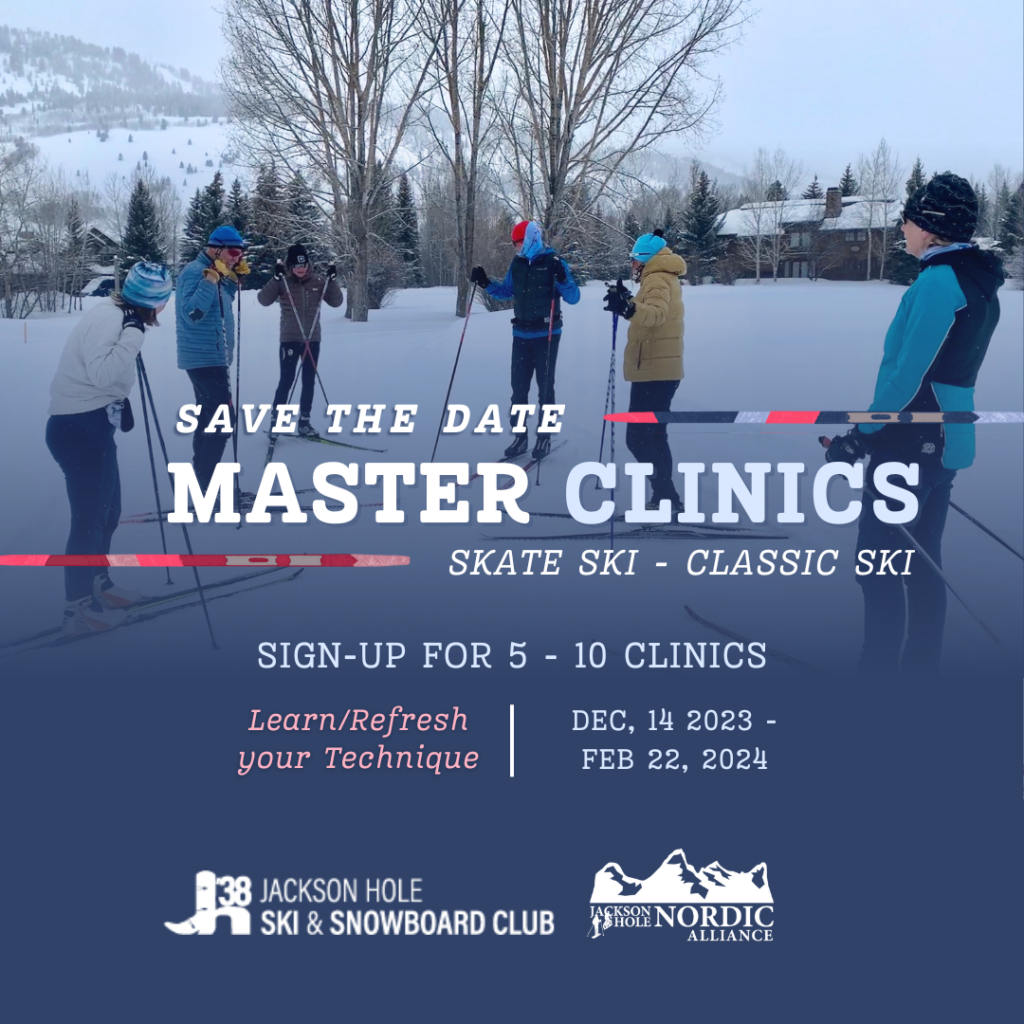 JHSC Nordic Recreational Masters Clinics
Thursdays, Dec 14, 2023 – Feb 22, 2024
11am – 12pm | Alternating between Teton Pines and Trail Creek
The Nordic Master Clinics are back! Learn/refresh your technique on classic and/or skate skis with certified coaches in small groups. Sign-up from 5-10 clinics, no drop-ins please.
---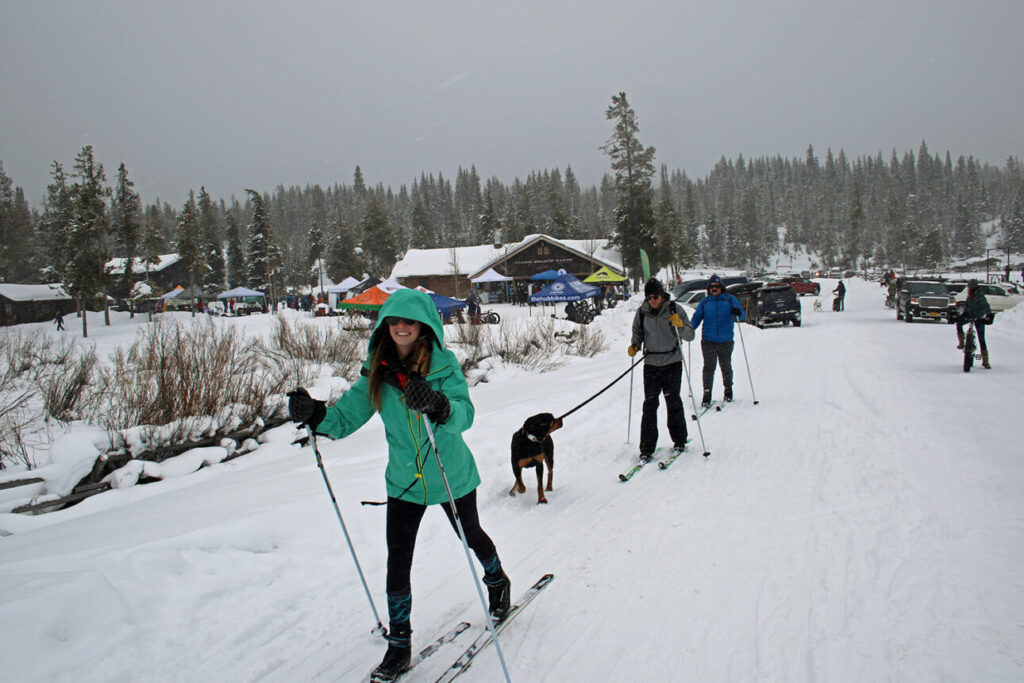 Saturday, January 7th, 2024
Turpin Meadow Ranch
Fun, Free Community Day – with Raffle benefiting local Nordic Alliance non-profit
Free trail pass, free skate & classic XC ski demo gear, free fat bike demos, free Nordic ski lessons, free BackCountry Nordic Ski & Snowshoe tours, Kids Corral (2-5 yr olds), Bridger-Teton USFS wildlife and wilderness info, Kates Bars, Lunch, snacks, hot & cold drinks.
---
We'd love to hear about your outdoor adventures. What are you doing to stay healthy, safe, respectful of community health guidelines – send pictures or post on FB and Insta – #JHNordic