Gratitude to our groomers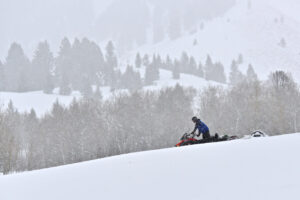 Though you may not see them in action, every skier has benefited from the hard work of our local groomers. Groomers work to make all skiable areas fit, from the steep runs on the mountain to the vast flat nordic tracks and even some single-track trails for fat bikes. And due to an above-average snowfall year, last winter was no easy feat.
We should all take a moment to tip our hats in the direction of our groomers, who keep the tracks laid with crisp cords all season long.
The job of a snow groomer is demanding and requires a high level of skill to execute its demands. It takes experience to properly operate the various machines necessary for the job, from snowcats to snow machines. Though the interior of snowcats is heated, groomers are often outside in extreme weather with below zero temps and harsh winds. In addition, many groomers sacrifice a traditional sleep schedule as they tend to work during the late hours of the night into the early hours of the morning.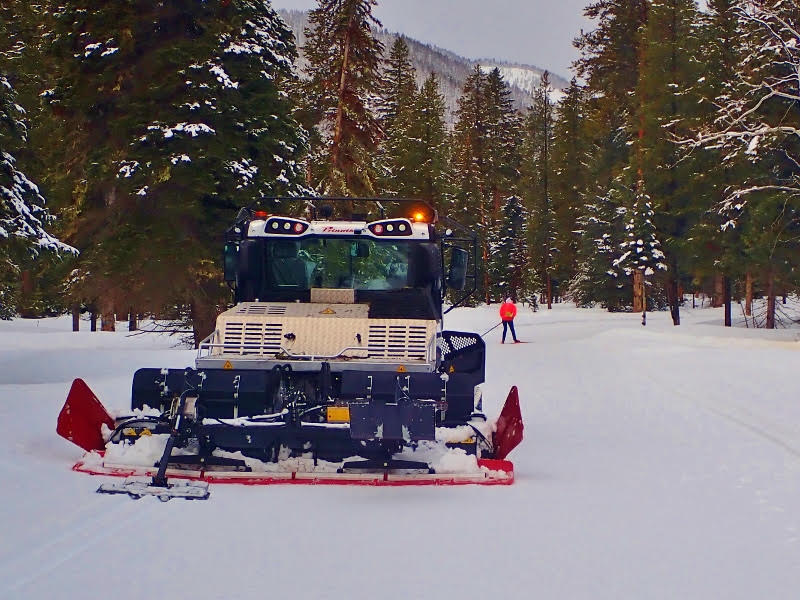 Many groomers around the Jackson Hole area work to keep the track operating all season long. From Teton Pines to Turpin Meadow Ranch to Shooting Star to the JH Ski Club Nordic Track, JH Nordic had to opportunity to speak to a few groomers in the area to see how the season went.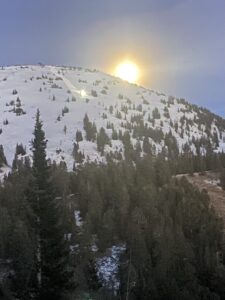 Grand Targhee Resort:
Despite mechanical issues that delayed Grand Targhee from setting a classic track, it was still a spectacular season. "We get early season snow and sit at 8,000 feet, so that's always a plus for the nordic skiers usually can come up when the rest of the area isn't quite ready," says Mark Neff. And Targhee will be keeping up with their grooming schedules until the resort closes for the season on April 16th.
Grand Teton National Park: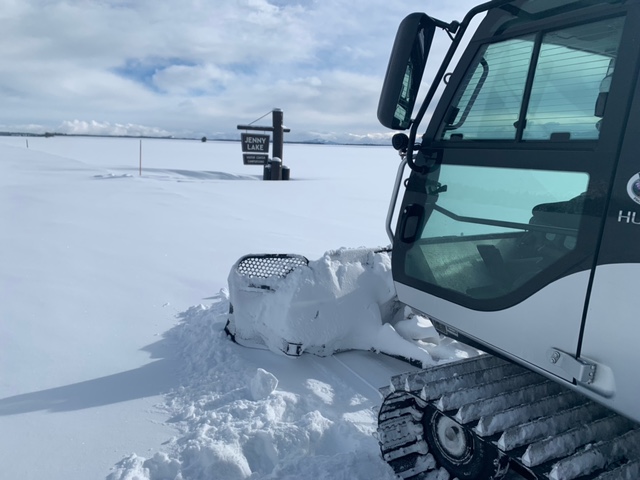 Groomers working in Grand Teton National Park have already wrapped for the season, though skiing in the park has yet to come to a halt – as many nordic enthusiasts look forward to crust-cruising. Lee Bushong and his team are whom you can thank for keeping the nordic track set from December to March. His groomers' team worked all winter to put the 4 lane track from Taggart Lake Trail Head to Jenny Lake and the two-lane track from South Jenny to Signal Moutain Lodge.
"I think what is going on in the park is great, giving so many people access that normally wouldn't be able to. Thanks to The Grand Teton Park Foundation, which is donating money (for grooming services). And thanks to the volunteers who help there are great too," added Bushong.
Cache Creek: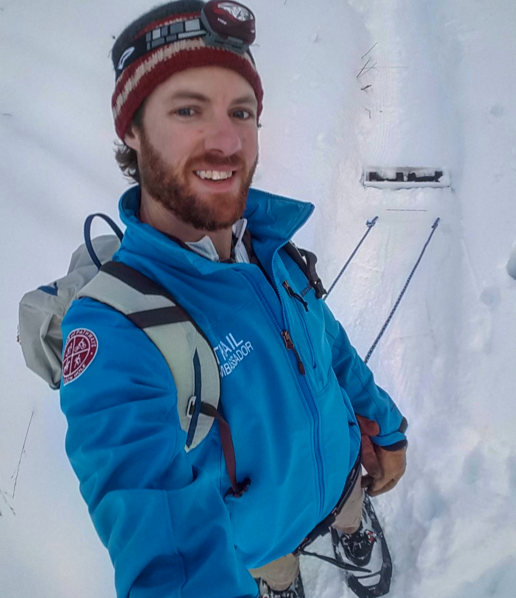 Bushong Property Services is also responsible for keeping the fire road up in Cache creek groomed during the season, while Chris Owen, of Friends of Pathways, was busy keeping up with the 12 miles of single-track snow bike trails. In recent years, there has been quite an uptick in bikers using the Cache Creek trailhead.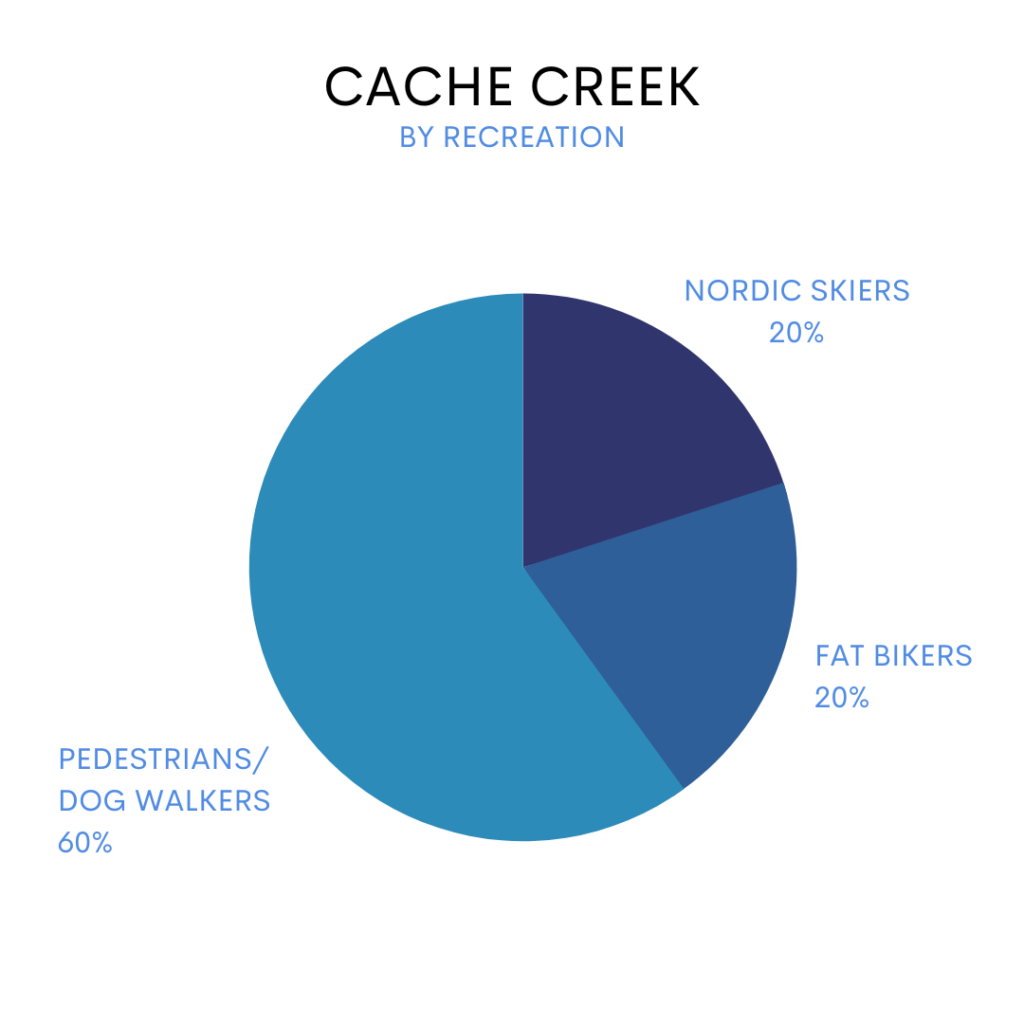 Owen estimates that 20% of the recreators are nordic skiers, 20% are fat bikers, and the rest are pedestrians and dog walkers. Owen welcomes this increase in bike users, "I enjoy seeing people up there and the general appreciation cause it was something we didn't have five years ago". Chris says he'll keep grooming as long as the nights still freeze.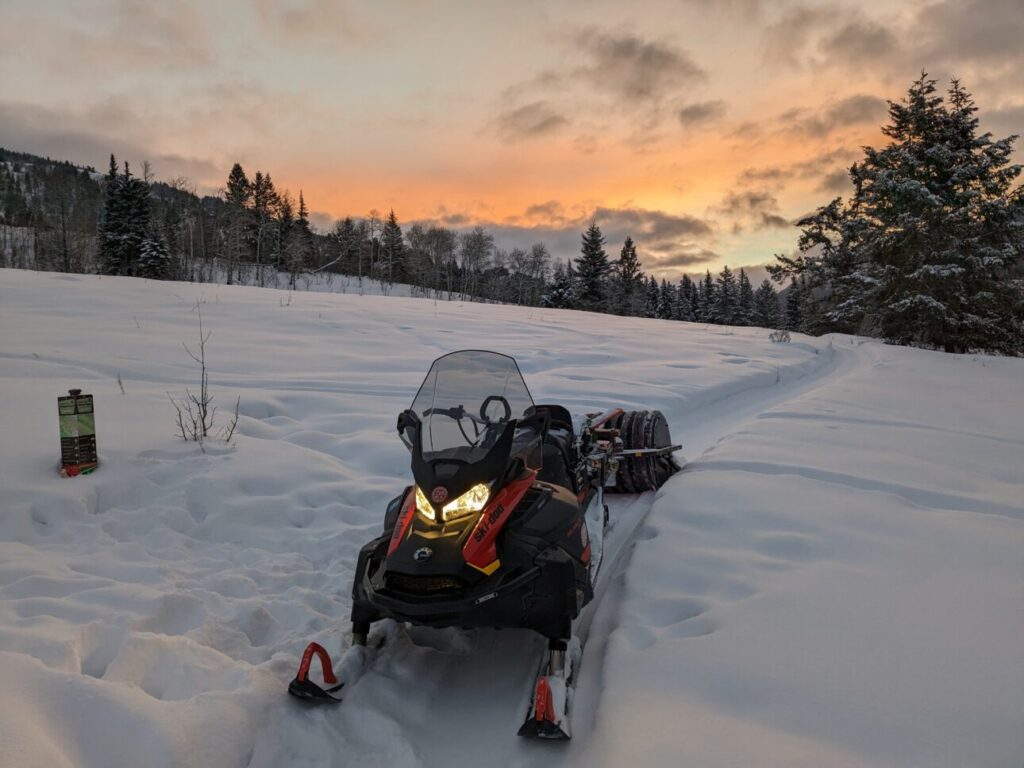 Turpin Meadow Ranch: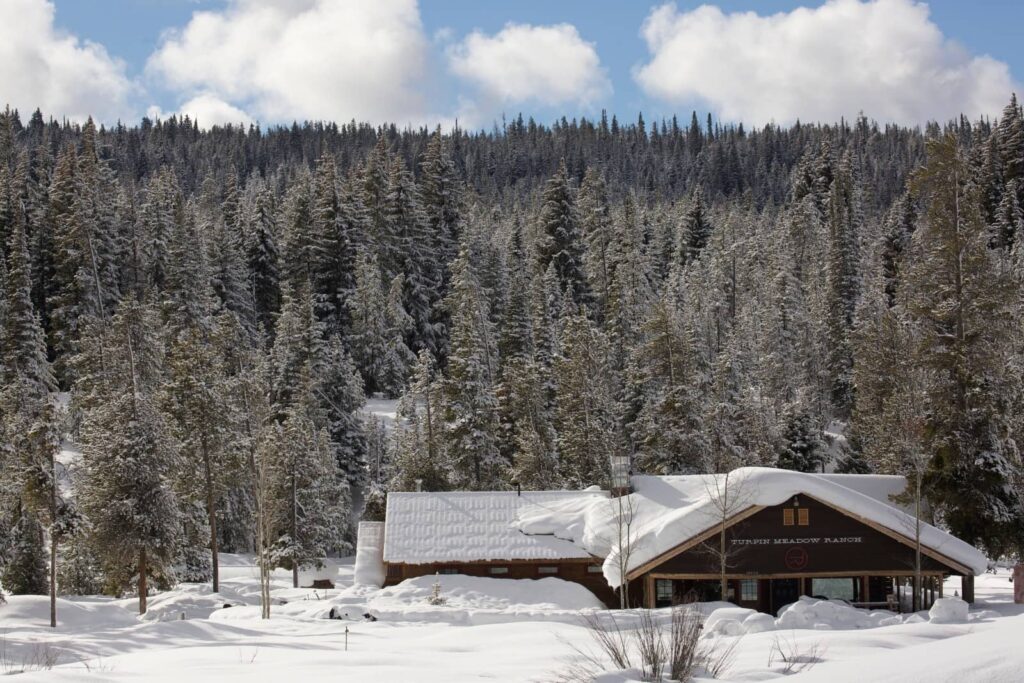 Grooming at Turpin Meadow Ranch went well last season. The grooming team, led by Elee Deschu (TMR's snow angel) and her group of snowmen were very busy keeping the Nordic trails and singletrack groomed to perfection. The snow was plentiful and the equipment hummed along. In addition to preparing the trails for the guests, the trails were also a thoroughfare for moose and fox last winter. The team at Turpin is already looking forward to this winter – managing a recreation area where folks (and their dogs) can enjoy the beauty of this place, get some exercise, improve skills, and have a lot of fun on their public lands.
Other Groomers to thank:
Steven and Gannet Swan are the father-son grooming team behind the well-loved Trail Creek system. This 10 miles dynamic loop on Bridger Teton Forest land is the home training ground for the next generation of Nordic athletes participating in the Jackson Hole Ski and Snowboard Club Nordic program.
Over on the Idaho side, a volunteer-based program from Teton Valley Trails and Pathways provides groomed Nordic ski trails in Teton Canyon, Alta, Pioneer Park in Victor, Teton Springs Resort, and the Driggs Nordic Track. These efforts open up miles and miles of skiable terrain in Idaho to the public.
Nordic Pulse – Real-time Grooming Updates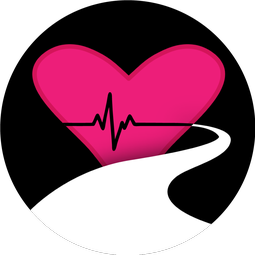 Last year the nordic ski community rolled out 'Nordic Pulse', adding to the list of services provided by our groomers. Nordic Pulse is a web application allowing nordic skiers to check in on grooming reports in real-time throughout North America. With the help of JH Nordic and the groomers in the area, the Jackson Hole area now included, and skiers can check these updates on JHNordic.com/grooming or the Nordic Pulse app.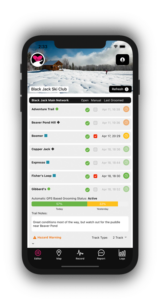 Over the pass at Grand Targhee Resort, the Nordic Pulse program integrated easily into the day-to-day of its team of nine groomers, "We just have a tablet that we put in the machine & the groomers start the app when they're out grooming. It was relatively painless," says Mark Neff, Director of Mountain Operations at Grand Targhee.
Though groomers who didn't have service out on the field had the extra step of updating the app after completing their work. It's still a new application, and groomers are getting used to how best to implicate it, but overall it positively contributed to the local nordic community.
While some groomers found Nordic Pulse easier to use than others, all groomers can agree that the wind can be the greatest challenge to doing the job. Groomers could be miles into setting a track, and the wind storm can come in from nowhere and take out all of their work.
And one thing skiers call all agree on is there wouldn't be nordic skiing without the groomers who make it all happen.
The Nordic community has groomers to thank.
Thank you for your dedication last season and here's to another winter ahead!