After a winter of heavy snowfall in the Tetons – it might be hard to conceptualize that spring is just around the corner. But alas, our clocks have already sprung forward and spring is officially coming. And with spring comes the fleeting window of crust-cruising classic and skate skiing: skiing on top of the firm snow crust at the perfect moment between too firm/icy and slush over endless open meadows.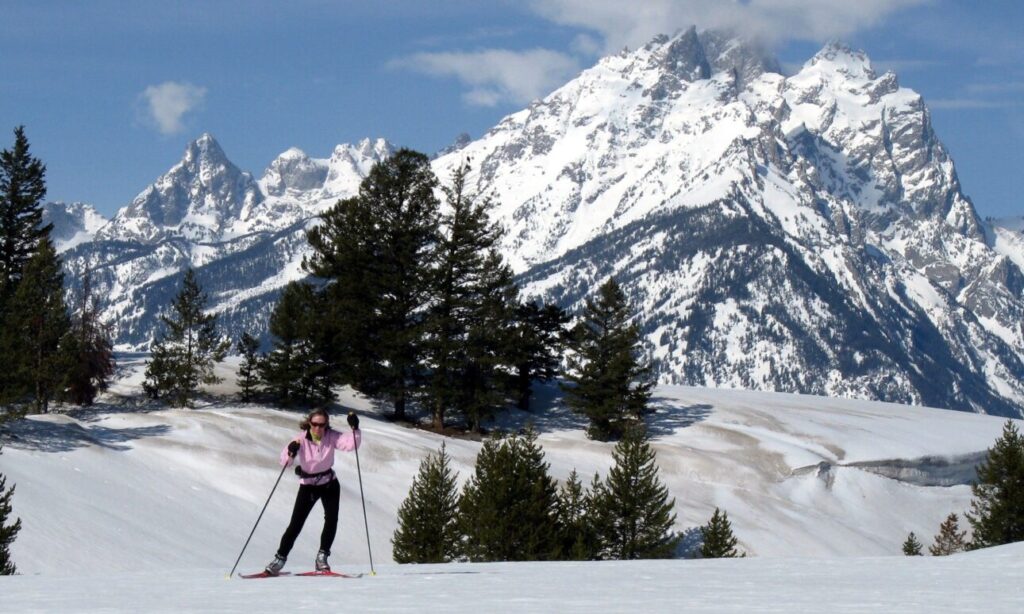 While people in other parts of the country watch flowers bloom, avid skiers of the mountain west prepare for spring skiing, which can be the most rewarding. Though, spring skiing is infamous for being fickle and conditions can change rapidly in the warming months of March and April.
Know your snow
The key to success is to stay informed on snow conditions, to not miss or ruin the snow for others. 'Crust-cruising season' is already a narrow window. What downhill skiers might refer to as 'corn skiing', the Nordic community has endearingly called crust-cruising – either way it's beloved by both like-minded communities.
In order to enjoy it, It's important to understand the specific conditions needed to produce the perfect surface terrain for crust cruising. Typically, good corn snow occurs when the weather is clear, and the temperature dips solidly below freezing at night and warms up when the day hits. The time of day is crucial to a good crust cruising session. Get out in the first part of the day, around 9-11am, before the snow warms up too much and gets sticky. If it's slushy, don't go – this will ruin the terrain for everyone and you might get stuck, mired in deep, soft, wet snow.
Ideal snow conditions : firm, supportable, smooth crust with 1/4-1/2 inch of smooth corn snow on top. A similar condition occurs after a light dusting of fresh, cold snow over a firm, smooth crust.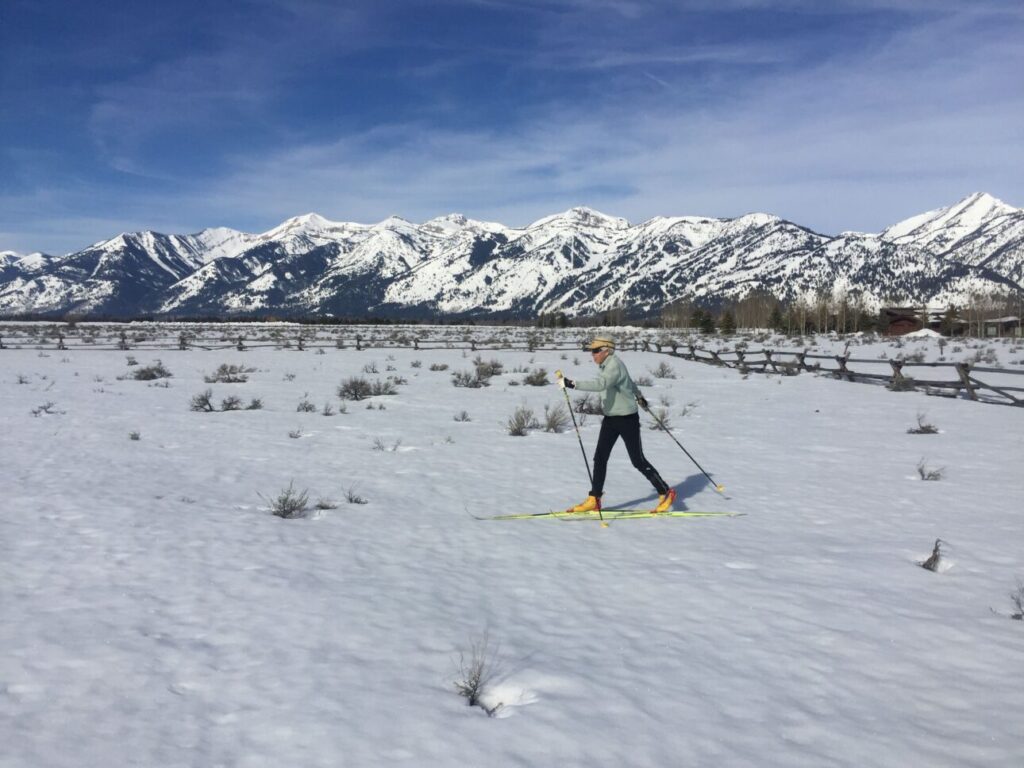 Crust Cruising in Jackson Hole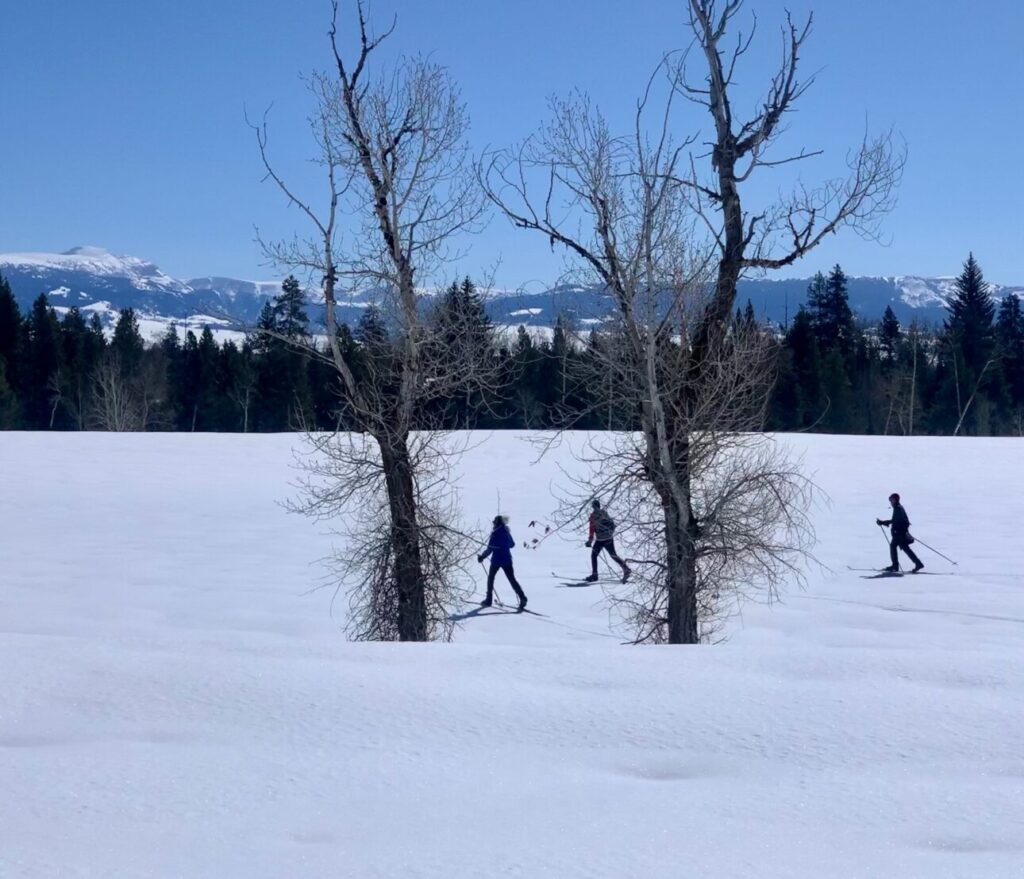 Every year avid Nordic skiers, like Scott Sanchez, get giddy with anticipation for crust cruising season. Sanchez claims that there is no better time to ski in Grand Teton National Park – just be sure to bring bear spray with you and be mindful of migrating animals.
And even though GTNP has ceased their grooming services for the season, it works out because crust cruising is a good activity on open meadows – which the park does not lack.
Crust-cruising in Grand Teton National Park is a perfect activity in any open meadow
Local's favorites include starting at Taggart trailhead, heading north -then west up the meadows behind the Climber's Ranch and Lucas Fabian cabins to Jenny lake, or north-east around Timbered Island and back. Other favorites are starting at the Signal Mountain (north end) of the Inner Park Road. Since the road is closed to vehicular traffic until May 1st, yet plowed after March 20th, you may need to walk down the pavement for a ½ mile until the snow opens up enough to ski. Or bring your bike, and bike into the wide open meadows heading south . Your efforts will be rewarded with wide open views of Mt Moran and the Teton Range.
There are plenty of open fields and meadows to enjoy and you can easily access the groomed road if the crust gets too warm.US Forest service lands also have open meadows to explore vida crust cruising, on both sides of the Tetons.Be sure not to trespass on private land, even though a stretch of open snow looks tempting.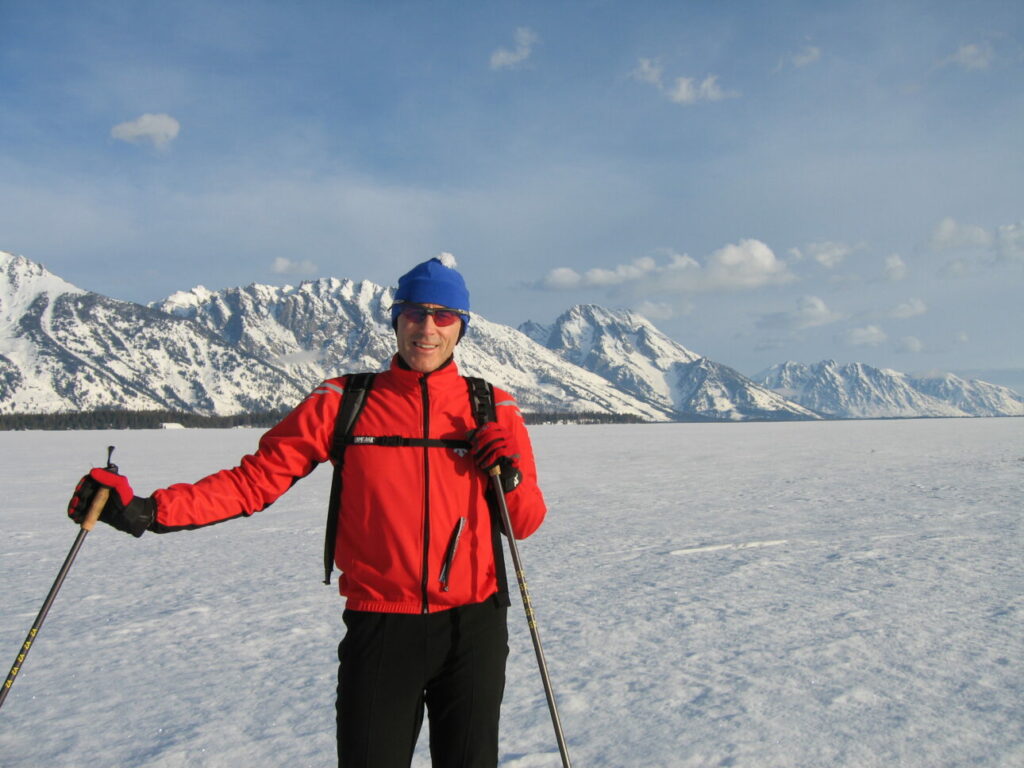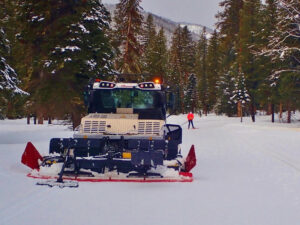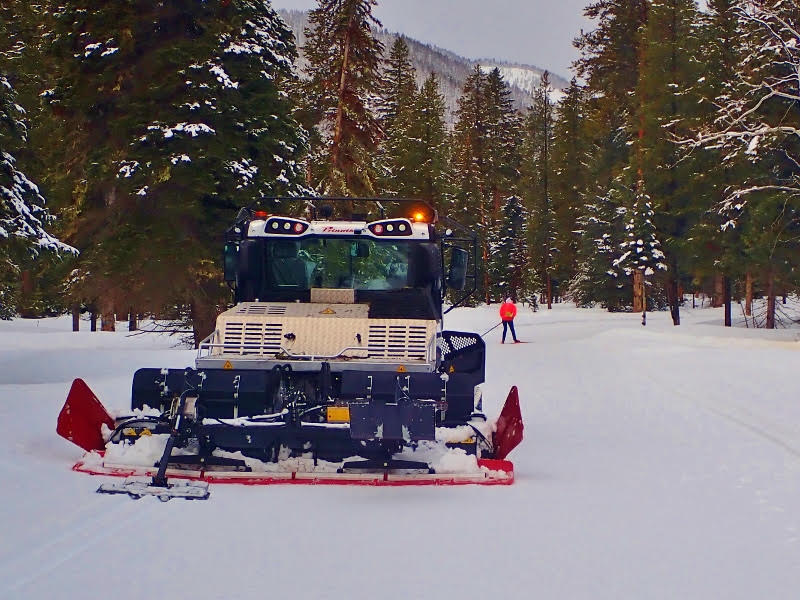 A Grooming Season Extension
Those not quite ready for groomed skiing to be over are fortunate this year. Due to incredible snowfall and snowpack, grooming operations have been extended in many locations.
Thanks to our grooming leaders for extending the grooming season, as this costs extra time, staff, and budget to extend this much-appreciated service.
To get real-time updates on the spring grooming schedules, refer to JH Nordic's grooming schedule for the Jackson and surrounding areas. If you're looking to continue skiing in Teton Valley, Idaho and Teton Canyon WY, check Teton Valley Trails & Pathway's grooming report.
Keep calm and crust cruise on!