What's Groomed for Nordic (Fat Biking) this Weekend and Beyond?
After last weekends snowfall, this week's warm weather and rain in the valleys, most grooming providers are waiting until more snow and cold return before commencing their full grooming schedules. Several trails are groomed and open -but remember, early season (thin coverage) conditions exist. There are plenty of trails to explore with skier tracks (no grooming) in GTNP and Bridger-Teton US Forest, too. Good time for fat bikes (where permitted) too!
Trail Creek Nordic – Just starting their grooming, with Steve Swan back in the saddle since last weekend. While the trails are a little on the rough side for the time being, a new inch of fresh snow has resulted in a firm but malleable surface that should ski pretty well.
Classic tracks are mostly missing although the Pisten Bully did carefully venture out for a single pass in the close field, dropping classic tracks en-route with mostly skiable results. Classic skiers however should do just fine skiing the main tracks and multiple skaters had already been out this morning making good time
Be sure to buy a day pass ($15) online or leave $$ in the trail pass box at the Ski Club Cabin – or buy a Season Pass ($300 individual or $450 family) to support the JH Ski Club Nordic youth programs and Daily grooming – a great gift to your own fitness and the Nordic youth ski teams!
Grand Targhee Nordic – Good quality snow (for November) set at 8000 ft, and freshly groomed Nordic trails on Friday, opening day. Buy your Nordic season pass online or Nordic day tickets can be purchased at the ticket window at the resort. More info can be found on the FAQ section on GTR's lift ticket page. Note that while GTR recommends using your car as your "Basecamp", parking will not be guaranteed. https://www.grandtarghee.com/parking-travel-report/. Note: fat bike single tracks are not yet groomed/open.
Teton Canyon – TVTAP's update on Nov 20th: "The gate to the canyon will be closed this morning. There is currently good snow coverage on the road, but a bit rutted a bit from vehicle traffic. We are planning on making a bunch of passes to smooth out the track. Doubt a classic track will be set, but looks like skiing should be fair to good."
Yeti's Loop Trail(Southern Valley Trails, Victor ) – TVTAP's Nov 16th update: Yeti's loop had 4 passes with 2 snowmobiles to build a base. No grooming tools were involved. Stay tuned for updates as the snow permits.
Other Jackson Hole and Teton Valley Groomed trails – We will be sending out updates on the JH Nordic Trail Report blog as things open. Currently plans from most grooming service providers are pending new snow coverage and depth.
---
Teton Pines Update
Teton Pines Nordic Center, while having packed and rolled the nordic ski track, is not yet open for skiing, due to this past weeks warming. As soon as another storm comes through, TPNC should be ready for full grooming, and opening. Please respect the ski trails by not skiing on them until they are open.
---
Teton County/Jackson Parks and Rec Winter Update
The Teton County/Jackson Parks and Recreation Department has officially switched over to their 7-day week winter operations. The early snow was certainly an exciting time, unfortunately, the snowpack rapidly deteriorated and thinned during the warmer temperatures after the storm. Colder temperatures and more snow are needed before they can start packing and grooming. They were able to roll/pack Stilson loop earlier in the week, but all other locations need more snow. Cache Creek and Emily Steven's are skier packed and should do OK for classic skiing.
Grooming updates are posted on Twitter @TCJPRgrooming, their website, and we'll be publishing the latest info in our JHNordic Daily Trail Reports.
---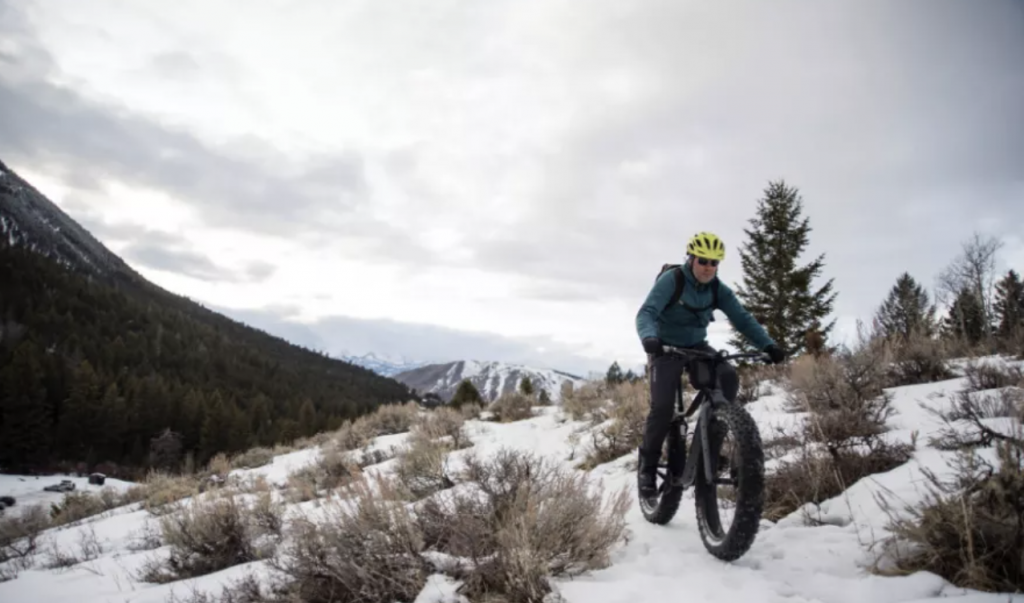 Friends of Pathways creates Cache Creek Grooming "Go-Fund-Me" Campaign
Let's Keep Cache groomed on Mondays! Who doesn't love skiing and fat biking up Cache Creek trail in the winter? With a cutback in grooming budget for Teton Co/Jackson Parks & Recreation grooming this year, Friends of Pathways generously stepped up to cover the costs of Monday's grooming of Cache Creek up to Noker Mine (close to the wilderness boundary). Sign up and donate then get out and ski, bike, snowshoe this exquisite trail!!
---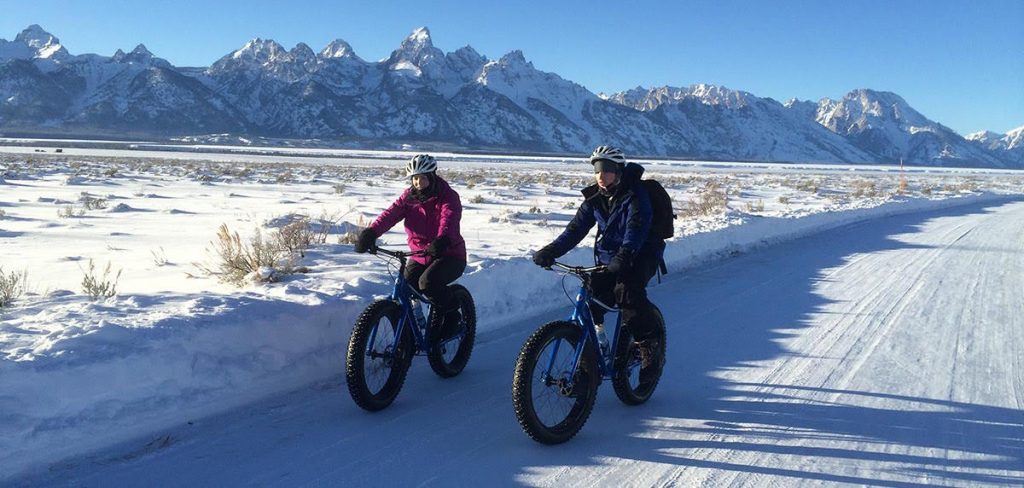 Winter Cross country Ski, Snowshoe, Wildlife, Fat Bike Tours
Here is the winter outlook for the 3 leading winter tour operators. We love taking a tour to discover a new place, away from the usual popular trails, observe wildlife in their winter habitat, try a new activity such as fat biking, snowshoeing, or backcountry Nordic skiing with the local experts .
Hole Hiking Experience – The Hole Hiking Experience is Jackson's original nature company! Founder, Cathy Shill, and her team of naturalists offer customized and catered tours throughout the year in Jackson Hole. You can't beat a winter visit and the solitude of Grand Teton Park, wintering wildlife, and the beauty of Jackson Hole. Tours include a choice of snowshoe or xc ski. Each tour is designed to your interests and physical ability. Details are provided so you can relax and enjoy your day: transportation, snacks, fanny pack or backpack, souvenir water bottle, extra water, interpretive materials, optics, and snowshoe rental.  If you choose to cross-country ski, we can help you locate the best spot to get gear. Visit Holehike.com to book a tour or call for more info 307.690.4453.
 JH Ecotour Adventures – Jackson Hole EcoTour Adventures runs Half Day, Full Day and Multi-day Wildlife, XC Skiing, and Snowshoe Adventures in Grand Teton National Park and the National Elk Refuge.  Join experienced Nordic Naturalists as we venture off the beaten path in search of moose, bison, elk, bighorn sheep, wolves, bald and golden eagles, trumpeter swans and more. During our XC ski and Snowshoe programs we'll share tips and tricks to improve your technique while learning about track and sign in the winter wonderland of Grand Teton.  Visit www.jhecotouradventures.com or call 307-690-9533 to learn more.  And don't forget to tune into Wildlife Wednesdays on Facebook at 5:30pm MST https://www.facebook.com/jacksonholeecotours/videos/.
Teton Mountain Bike Tours – Explore Jackson Hole winter trails by fat bike. Explore new places far and wide in the Gros Ventres and Togwotee Pass, enjoy rides with big Teton views, wooded trails and single track for all levels of experience. The Guided Fat Bike Tour for 2020/21 Winter Season will be the same but will focus on 1/2 Day Guided Fat Bike Tour – get more information and photos from TMBT website! Fat bike rentals are also available. Book online or call 307-733-0712.
---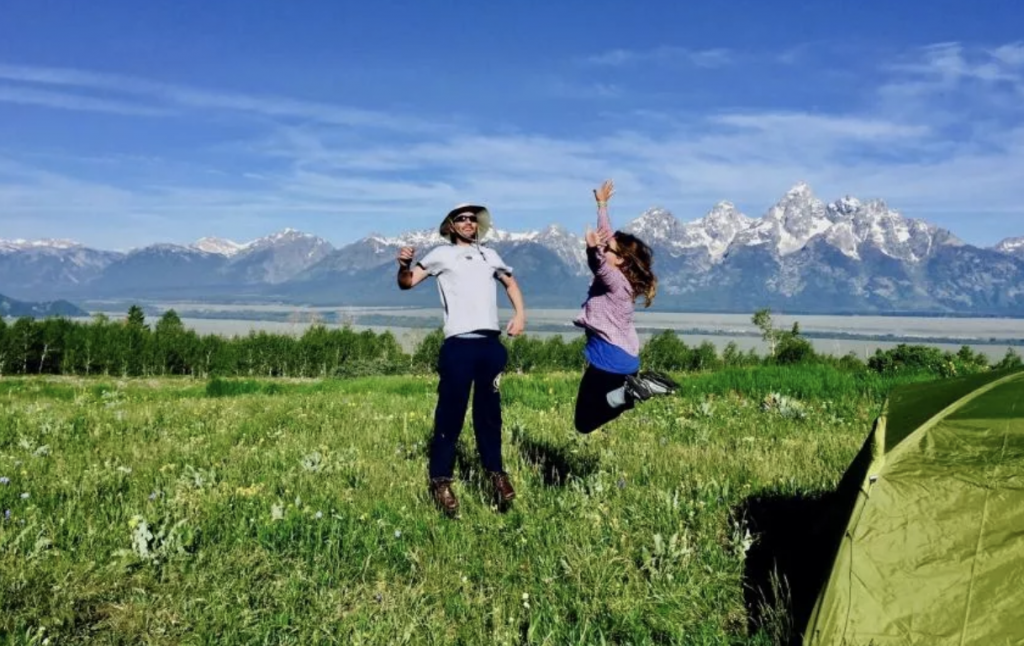 Now or Never- Toilets for the BT's Best-loved Camping Areas
Help JHNA member Friends of Bridger-Teton add much needed vault toilets to Shadow Mountain and Toppings Lake, popular recreational spots and camping areas by fat bikers, mountain bikers, XC skiers, AT skiers and hikers.
Please take a minute to read their GoFundMe campaign and donate if you can. If you can't donate please share!
---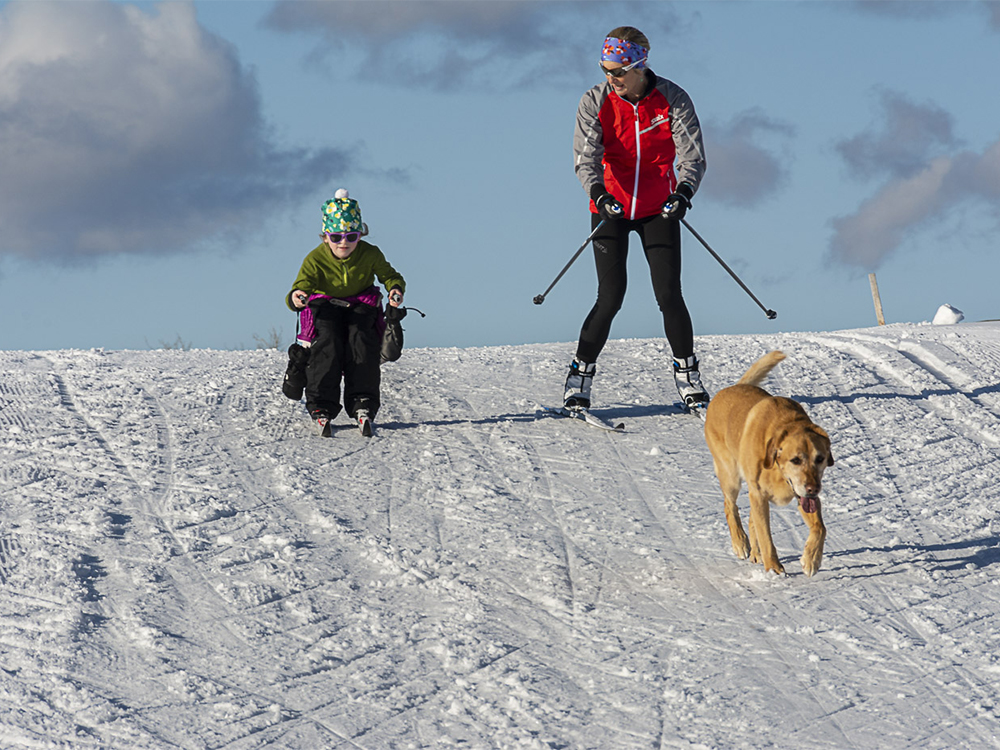 TVTAP Prepares for Grooming
Teton Valley and Pathways has been working hard this fall to get ready for the winter season! While early season snow is exciting for all of us, TVTAP anticipates that one or two venues will be open by Thanksgiving. The road into Teton Canyon always closes to vehicle traffic the Friday before Thanksgiving and as soon as that gate closes, TVTAP begin compacting snow.
Opening of other Winter Trails will be dependent on precipitation and daily temperatures and the health of the trained operators and equipment. For the most up to date information from TVTAP see their online grooming report or the JHNordic Daily Trail Reports.
---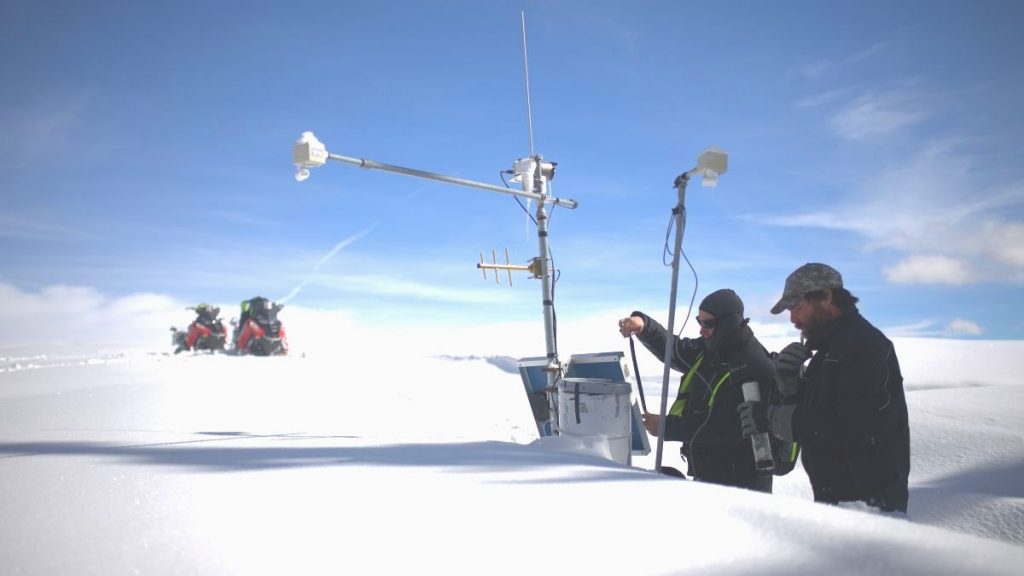 A VIRTUAL EVENT THURSDAY, DECEMBER 3RD | 6:30-8:45pm MST
Even if you don't go deep or high into the winter backcountry on your Nordic skis, fat bike or snowshoes, it is important to understand risk, the evolving state of our snowpack, how to be ready in case of emergency. We highly encourage everyone to attend this informative program (online this year) and support Bridger-Teton Avalanche Center. They are one of our daily "go-to" information sites for winter weather and snow information, along with MountainWeather.com.
Register Here.
Help support the Bridger-Teton Avalanche Center. You can help us enhance the work of the BTAC; all it takes is a small donation. Donate Now.
Silent Auction Is Now Open! Bid on thousands of dollars worth of items from essential safety gear to guided trips. Get your holiday gifts and feel good about supporting the Avalanche Center. Thank you to the many wonderful companies who donated prizes. For Avalanche Awareness Night registration, auction, and raffle links click here.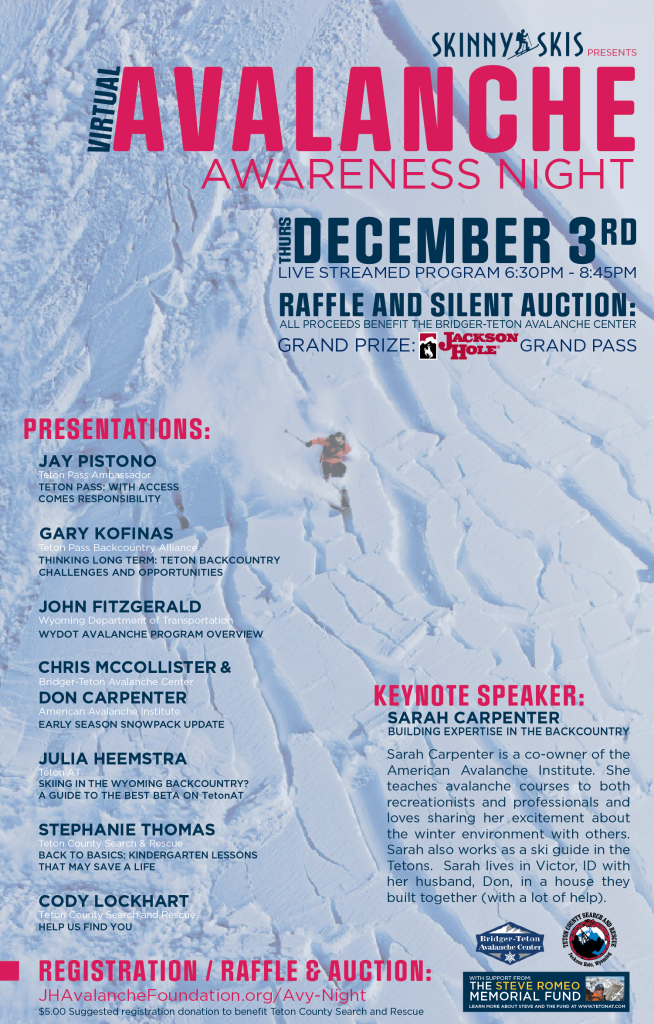 ---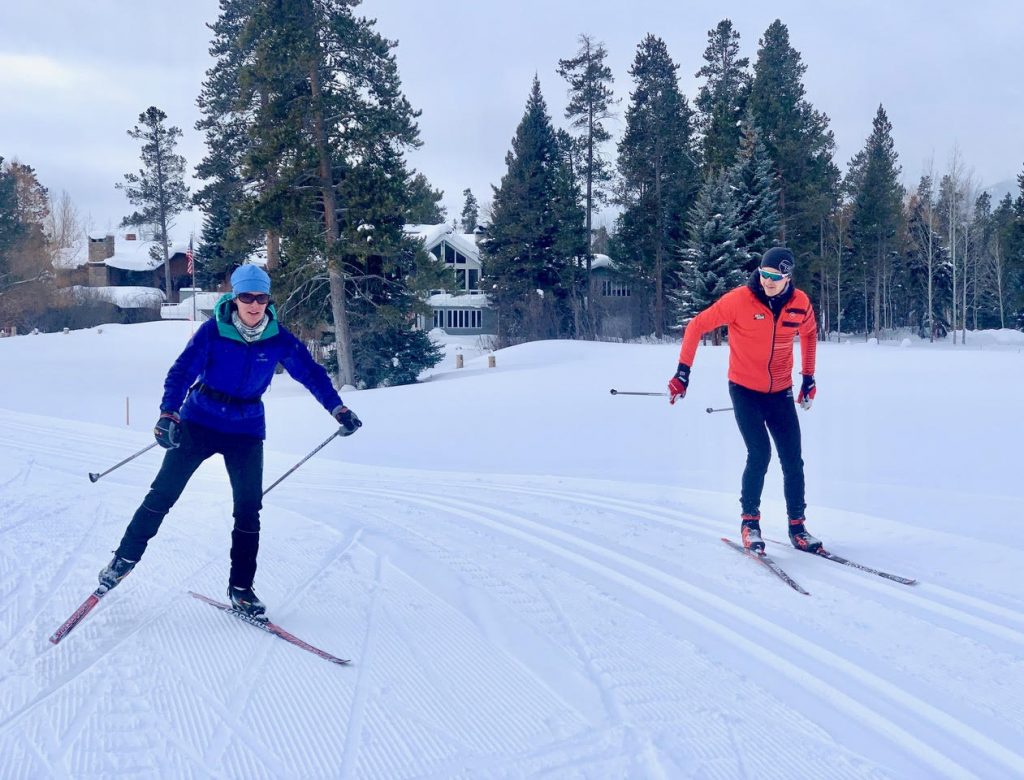 Jackson Hole's Nordic Masters Recreational Ski Clinics
Join JH Nordic Masters Recreational Ski Clinics – with tips, technique for both classic cross-country and skate skiing -both essential foundations for all aspects of skiing and winter fitness. A fun way to ski , learn, have fun, join in small groups, with coaching by the JH Ski Club Nordic certified coaches and Masters coach, Scott Horn.
Clinic dates:
Thurs Dec: 10th -classic XC ski
Wed Dec 23rd – skate skiing
Thurs Jan 7th – classic XC ski
Thurs Jan 21st – skate skiing
Thurs Feb 4th – classic XC ski
Thurs Feb 18th – skate skiing
Thurs Mar 4th – classic XC ski
Thurs Mar 18th – skate skiing
---

JH Nordic Alliance Annual Free Ski, Fat Bike, Snowshoe Community Day
Sunday, January 10th 2021
Now in three locations to spread out participants and increase community access!
Turpin Meadow Ranch – 10am-4pm
Free trail pass, free skate and classic skis (limited availability), BYO ski gear encouraged, DIY snowshoe tours, free fat bike demos; lunch by reservation.
Cache Creek Trailhead – 11am-3pm
Fat Biking, BT- USFS – Jackson, Hole Hiking-Snowshoe Tours – Free trail usage, demos and tours.
Stilson Park – Time TBD
Nordic Ski Lessons by TC/J Parks & Rec),  BC Nordic Ski tour or Snowshoe by JH Ecotours), and more.
Stay tuned for more details!
---
We'd love to hear about your outdoor adventures, what your doing to stay healthy, safe, respectful of community health guidelines – send pictures or post on FB and Insta – #JHNordic