DUE TO HEALTH GUIDELINES AND OUR RESPECT FOR OUR COMMUNITY, THE JH NORDIC ALLIANCE HAVE CANCELLED OUR EVENT FOR THIS YEAR.
INSTEAD, GET OUT WITH FAMILY OR YOUR HOUSEHOLD, ENJOY OUR WINTER TRAILS BY HUMAN POWER!
FIND YOUR OWN TRAIL ON JHNORDIC.COM/TRAILS/ OR BOOK A TOUR FOR FAT BIKING, NORDIC SKIING, SNOWSHOEING -SEE LIST OF WINTER TOUR OPERATORS ON JHNORDIC.COM/RESOURCES/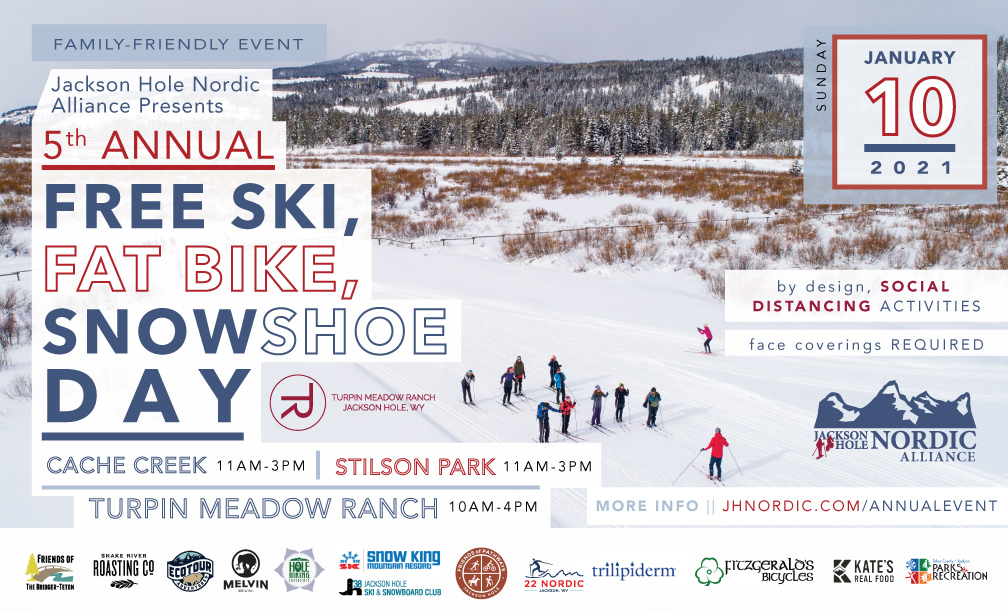 Following the Teton County Public Health Guidelines:
All activities are outdoors, in open spaces -Be sure to keep 6 ft social distancing
Masks required -please BYO (we'll have free masks on hand, just in case, from JH Chamber available at each of the 3 event locations),
Individual waivers for each activity provider; online waiver/registration at Turpin Meadow Ranch
Participants to use their own car as their basecamp
Disinfectant applied for demo bikes, snowshoes, nordic skis
Signs from the JH Travel & Tourism Board on Mask wearing will be posted at each of the 3 locations.
Recommendation to stay home if you are sick, have any symptoms or have been exposed to anyone sick.
---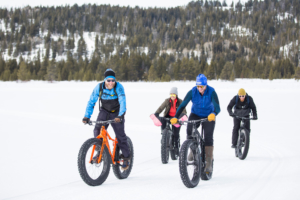 ---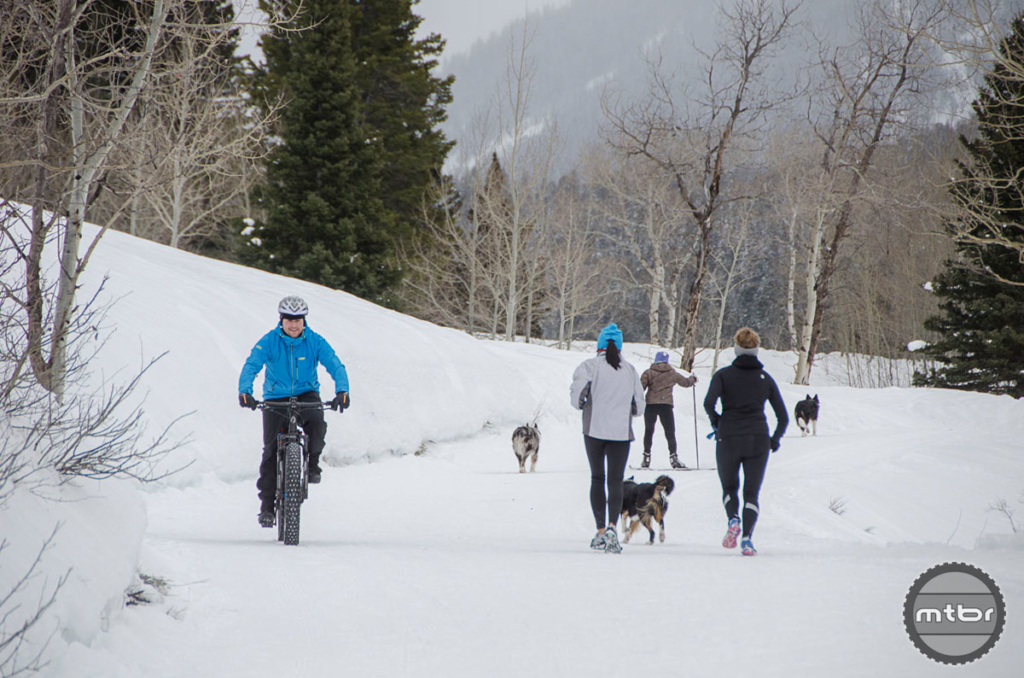 ---
Share your Experience
If you are have joined in on the fun at our JH Nordic Alliance Annual event before, we want to hear from you. E-mail us your photos, video and your words to describe your experience. And be sure to tell a friend and even bring them with you!