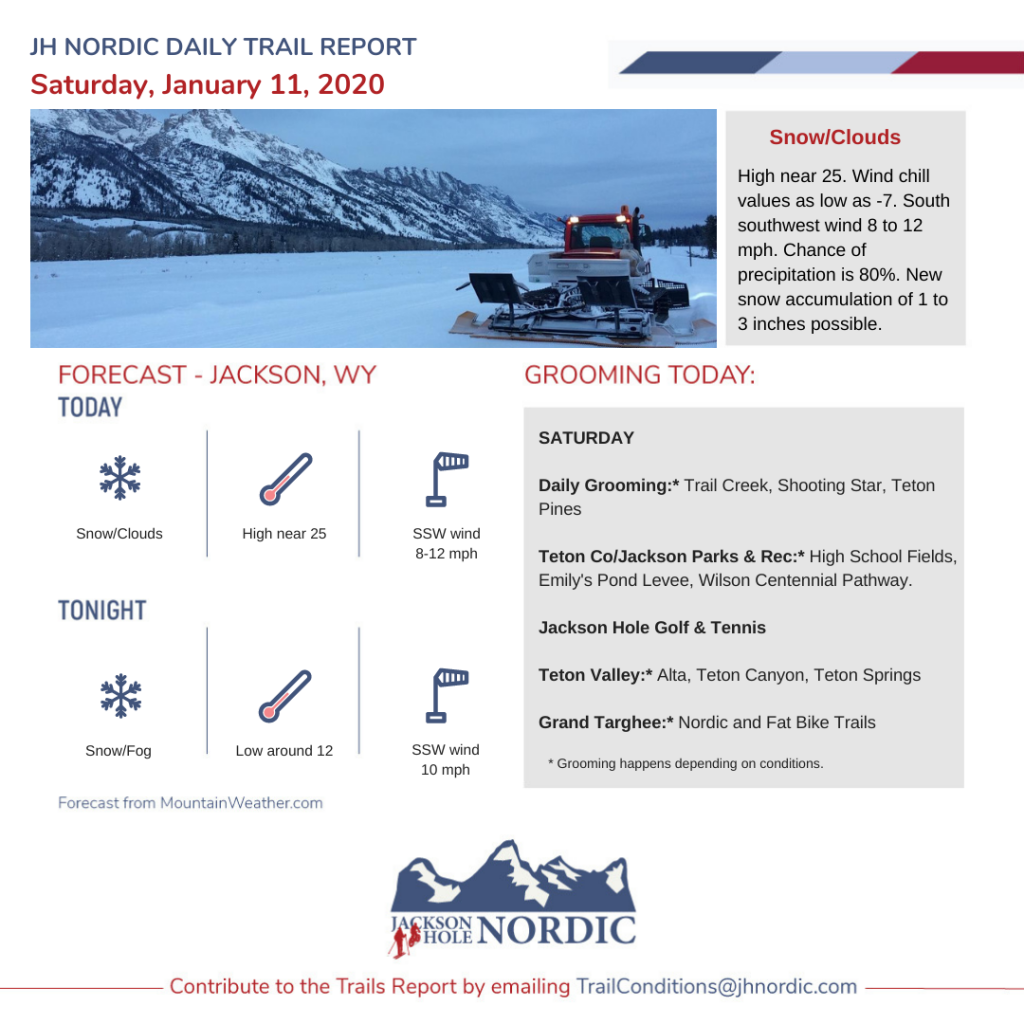 ---
Thank you for continually sharing your photos with us of Nordic skiing in Jackson Hole
---
Thank You To All Who Made The Annual Nordic, Fat Bike, Snowshoe Event a Success.
YOUR FEEDBACK REQUESTED
We'd love to hear from you! How did you enjoy your day? Please take this survey. Also, please send your best photos and videos to info@jhnordic.org. Thank you!
---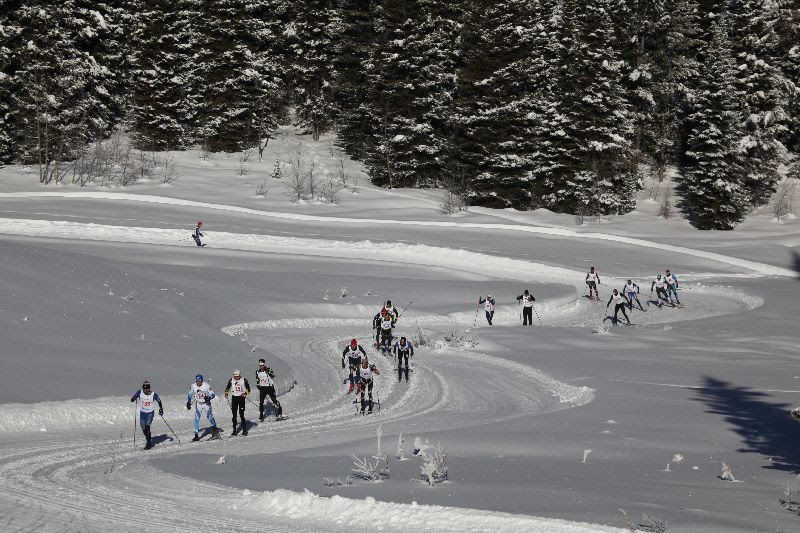 Teton Ridge Classic Nordic Race Today!
The Classic Nordic race sponsored by Madshus takes place at Grand Targhee Resort, January 11…head on over and cheer on the racers!

The race offers 4 distances- 2km, 7km, 14 km and 24km. For full details on the course and race, please visit www.tetonridgeclassic.com.

Thank you to our key partners Streubel Physical Therapy and Teton Valley Ski Education Foundation. Please support our sponsors: Eastern Idaho Spine, Sports and Rehab Center, Snake River Roasting, Salomon, Peaked Sports, Yostmark Mountain Equipment, Kate's Real Food, Hammer Nutrition, Toko and Swix.

Last Updated: 1/10
Promising Turn of Events!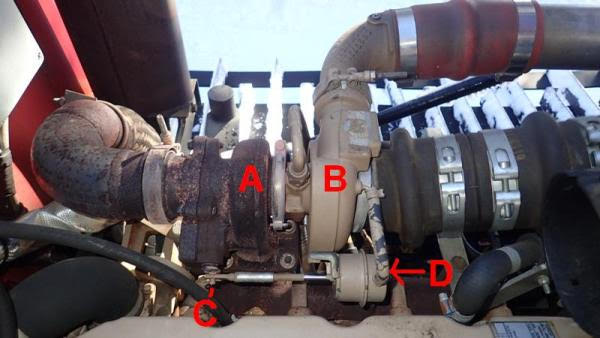 Our trusty mechanic Berg was out once again yesterday working on our Pisten Bully and we believe that he has figured out what was wrong with the new part scheduled to arrive on Monday.  We also determined that it is ok to keep running it on slow speed until the new part has been installed.
Looking at the image, the turbo charger on the Pisten Bully is pictured.  There is a turbine in part A that is spun by the exhaust gasses and is connected to another turbine in part B that compresses the incoming air.  C is a valve that controls how much compressed air goes to the engine and the actuator D contains a diaphragm that moves valve C.  What appears to have happened is that the actuator D has developed a leak and is not giving the engine as much air as it needs.  Fortunately this is not a major part and luckily a part was in Nevada so things are looking good.
Speaking of looking good, you don't have to wait until Monday to find some great skiing.  While the reduced power and demands of next week's IMD qualifier did limit how much grooming could be done today, all field trails plus Woolsey Woods and a bit more in the woods received double PB passes with fresh classic tracks.  You might notice some new routing in the close field designated by double classic tracks which is a 1 K sprint course which will be utilized in the upcoming races.
12:30 conditions include a glorious blue sky, calm winds, and a temperature of -9ºC/16ºF
Groomer's choice for today is to ski the fields.
---
Last Updated: 1/10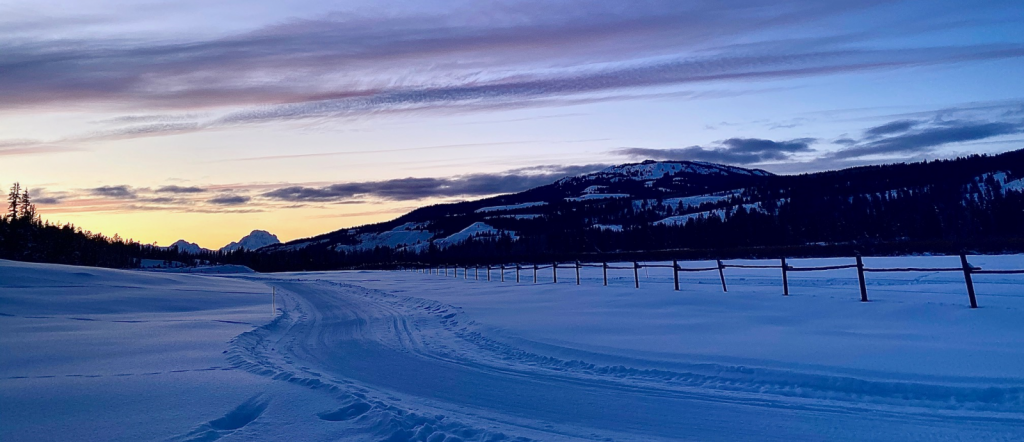 We groomed with the Pisten Bully this morning and the 6+ inches we got overnight has firmed up very nicely and the trails are FAST this afternoon. We expect them to stay that way into Saturday. We will reset the skate track Saturday morning (1/11/20). If we get snow overnight we will reset the classic as well. Come see us this weekend! Both fat bike single track and all ski trails should be in perfect shape for the weekend! Bring your dog!
---
Last Updated: 1/10
11am: Game Creek and three creek pathway are groomed and in good shape. Enjoy the sun!
7am: Cache Creek and May Park are groomed and in good shape. I'll be heading to Game Creek shortly and it should be ready to go around 11:15.
---

Last Updated: 1/10

The sun is out and it's time to put your skate skis on and trek up to Signal Mountain before the snow flies again tonight. Enjoy the sunshine while it lasts.
---
Last Updated: 1/10
Come out early this weekend for fresh grooming. We will do our best to stay ahead of the heavy snowfall that will blanket the valley over the next week.
The shop is open 9am-4pm daily. We have some great deals on gear and will be selling off some of our used rental gear very soon to make room for a brand new rental fleet. Stay tuned for details on our used gear sale!
---
Last Updated: 1/10

Enjoy Friday's sunshine as another round of wintery weather is expected to begin on Saturday and last through all of next week. Coverage on the course is excellent and the trails continue to groom out nicely each morning. Be sure to keep up w/the hourly forecast as conditions could be ever changing due to the weather. Get outside and enjoy the wintery backdrop!
Next Update: Wednesday
---
Update: 12/24
A few updates on the Nordic Track and JHG&T.
Season Passes are available to non members for $100, passes can be picked up in the admin office at JHGTC M-F 9am-5pm or by calling 307.733.7787. 
We purchased a new groomer 2 years ago so we do now have a set cross country track with enough room for skate skiers and/or fat bikes next to the set track.
There are no other services available (ie. No lunch) though dinner is offered Thursday, Friday and Saturday evenings beginning at 5:30pm; Clubhouse amenities are reserved for members only.
We groom the track on Tuesdays, Thursdays, and Saturdays
Contact Steve Cole, Membership Director, at:
scole@gtlc.com
or 307.733 .7787.
---
Last Updated: 1/10

Bundle up! The high may hit 9 degrees, but wind chill values could be as low as -10. More snow is coming tonight. Welcome to the weekend!
Cross Country/Fat Bike 15k: XC OPEN (Last groomed 1/9/2020, no classic track), Fat Bike CLOSED.
---
Last Updated: 1/10
Nordic: The High School Ski Race starts at noon in Upper Surveyor Park today. Mass start, should be fun to watch. Freshly groomed this morning for both classic and skating are Half Moon Tie-In, Kelly Park, Kelly Tie-In, Upper & Lower Surveyor, Moose Ridge, Tree Loop, Powerline and Old Road Trail. Aspen and Looney Lane are flat groomed. Cold this morning, -10F degrees, now is 10F degrees. Couple inches of fresh snow this morning. Golf Course and CCC trails should be in pretty good shape. Sure do appreciate folks cleaning up after their pets. Still a number of deer and moose around – please keep pets under control. Saw a herd of elk on the way up this morning, but they are not on the trails yet.
Fat Bike: All singletrack in the Kelly Park area and upper Skyline Rd has been groomed as of 6:30AM this morning. The temperatures should make the trails exciting to ride this weekend coupled with the brilliant full moon. Take advantage of the great conditions.

Grooming Schedule: Tuesday, Thursday, Saturday, Sunday
Last Updated: 1/10 @ 3pm
Skate: Fair | Classic: Excellent
---
Grooming Schedule: Monday, Wednesday, Friday
Last Updated: 1/10 @ 2pm
Skate: Good | Classic: Not Set
---
Grooming Schedule: Monday, Wednesday, Friday
Last Updated: 1/10 @ 8pm
Skate: Good | Classic: N/A
---
Grooming Schedule: Monday, Wednesday, Friday, Saturday, Sunday
Last Updated: 1/10 @ 6am
Skate: Fair | Classic: Fair
---
Grooming Schedule: Tuesday, Thursday, Saturday
Last Updated: 1/10 @ 12pm
Skate: Good | Classic: Good
---
Grooming Schedule: Tuesday, Friday
Last Updated: 1/10 @ 3pm
Skate: Fair | Classic: Not Set
---
5th Street Singletrack
Grooming Schedule: as needed
Last Updated: 1/8 @2pm
Singletrack: Not Set
Figure 8 has 2" of fresh, longer loop flagged awaiting sled.
---
Teton Springs Singletrack
Grooming Schedule: as needed
Last Updated: 1/3 @ 9pm
Singletrack: Good
Some tire tracks from yesterday's groom but cleaned up tonight nicely
---
Southern Valley Singletrack 
Track Grooming Schedule: as needed
Last Updated: 1/10 @ 3pm
Singletrack: Poor

TODAY
January 11 | Grand Targhee Nordic Trails
Long course: 24 km with 1425' elevation gain;
Intermediate course: 14.5 km with 870' elevation gain (compares to Teton Ridge Ranch course of 26 km/ 1680' elevation gain and 13 km /840' of elevation gain.
Kid's races: 6.5 km and 2 km.
"Touring class" level so you can ski the course at your own pace.
Location: Grand Targhee Nordic Trails, Ski Hill Rd., Alta WY – Benefits both Teton Valley Trails and Pathways and Teton Valley Ski Education Foundation.
---
January 18 | Teton Pines Nordic Center
10km freestyle race. Great opportunity to try Nordic racing, compete against locals or just yourself!
Registration at 9am, Race start at 11am. Adults $15, Juniors $10, Kids Free.
---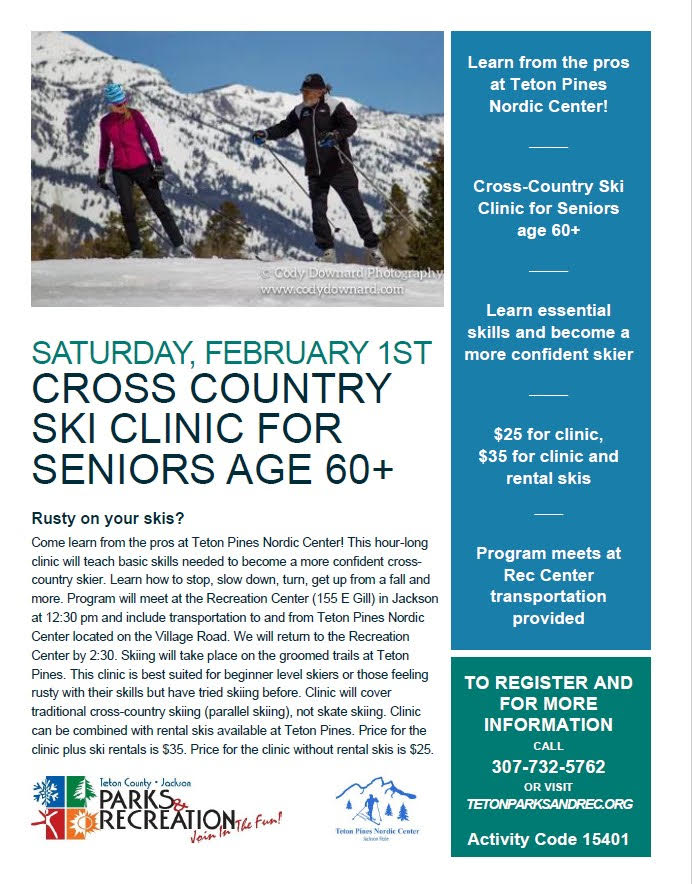 ---
Send us your event dates, stories, photos
Follow JHNordic on Facebook, Instagram @JHNordic, #JHNordic
Sign up for Daily or Once a Week JH Nordic Trail ConditionReports to know what's groomed,
what's happening first thing every morning – or just Saturdays.