---
Spring Crust Cruising
Happy May! For those of you not ready to hang up your skis just yet, we have seen a few reports that crust cruising is still on in selected places! Grand Targhee, Rosie's Ridge, Togwotee Pass benefit from high elevation and have retained snow. Timing and weather is everything, so be prepared with clothing layers, weather-proof gear, and check for over night freezing so snow isn't too soft. Be sure to get out early if temperatures rise above freezing, don't forget bear spray, and plan for adventure!
---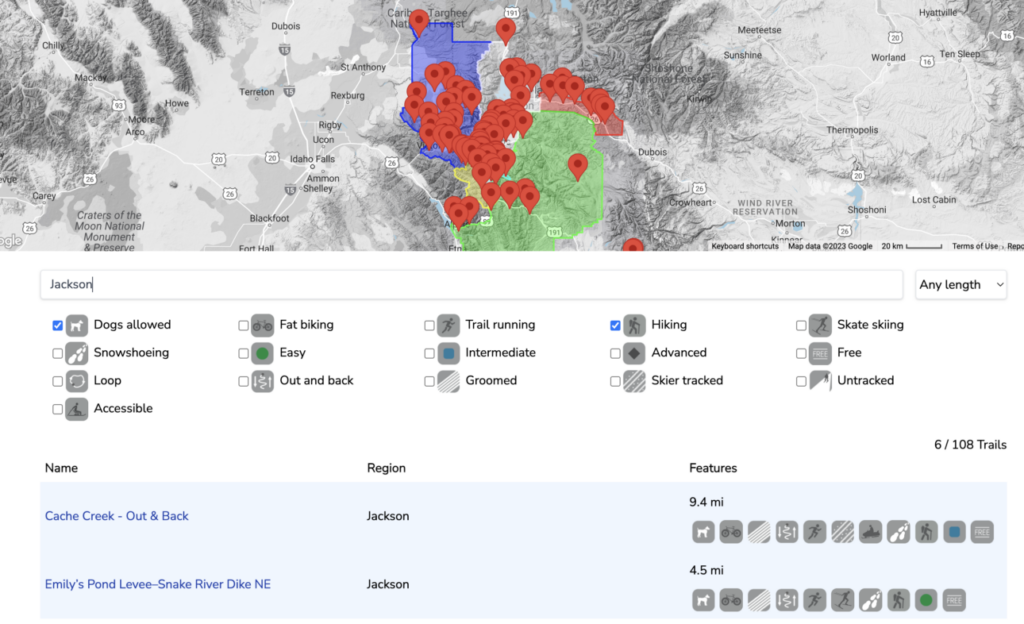 Looking to plan a Spring adventure? Explore the many options for any activity on https://jhnordic.com/trails/. Don't forget to use the filter options to find exactly what you're looking for!
Wet conditions may exist on trails as we transition from spring to summer. Please be mindful of trail conditions and keep impact minimal when hiking or biking by avoiding wet areas. Expect mud on any shady trail and snow above 8000 ft.

Remember to carry bear spray and give wildlife and their little ones lots of space.
---
On the Blog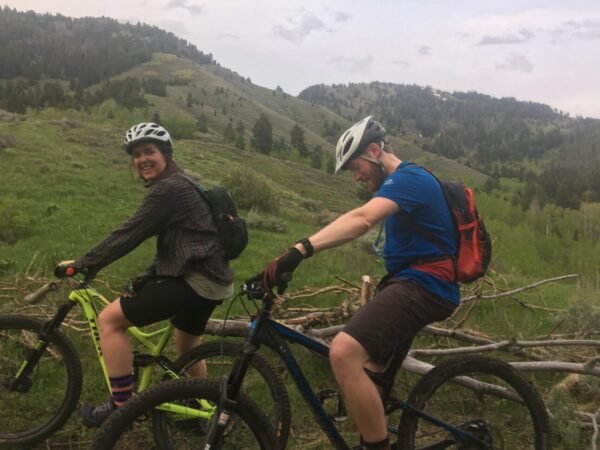 The shoulder seasons in a mountain town like Jackson Hole can sometimes make our home seem like a ghost town. Few tourists make their way to the GYE and droves of locals escape to find warmer destinations.
Though many residents have come to develop an admiration for this season in the mountains. After all, it's a time of the year things finally slow down and our surrounding rapidly morph into its beloved summer season.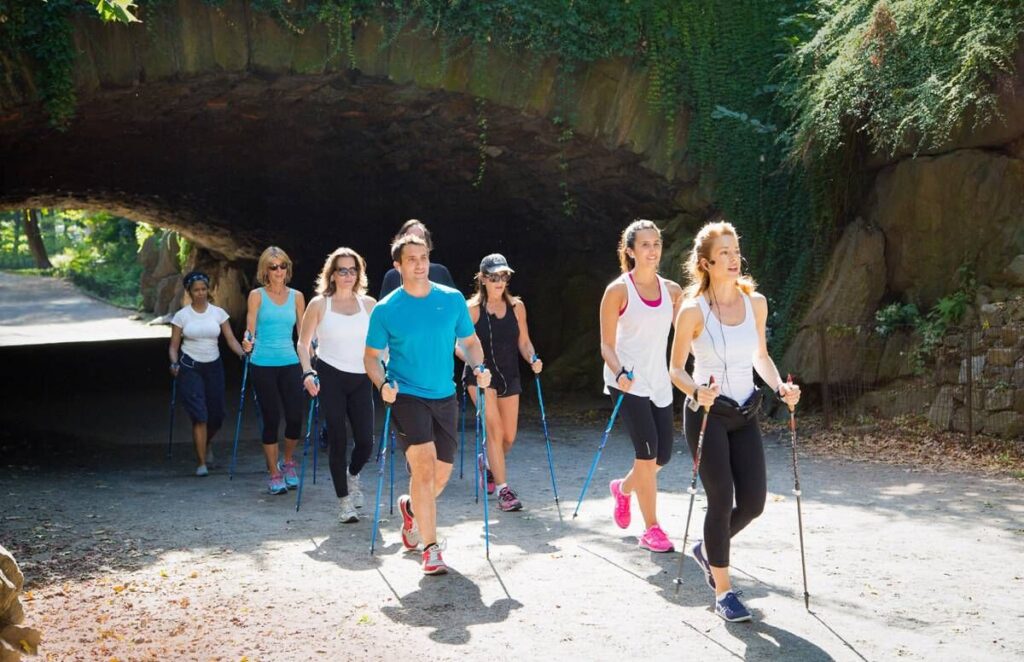 Kylie Mohr, a former Jackson local and a journalist at High Country News, wrote a blog on Powder Magazine in 2019 about living in a ski town and being too injured to go play. She grasps such a real quandary here in a ski town like Jackson Hole where the majority of the townees are here for one thing: to play in the mountains. But what happens when your fun turns into a pain (quite literally)? It just downright sucks to be on the sidelines while your buddies are having fun (Instagram posts don't help). We've been there, and we sympathize entirely. And while injured, skiers may feel overwhelmed and at a loss of how to move forward without some downhill time – Jackson Hole Nordic has a solution for those looking to complement their recovery efforts.
---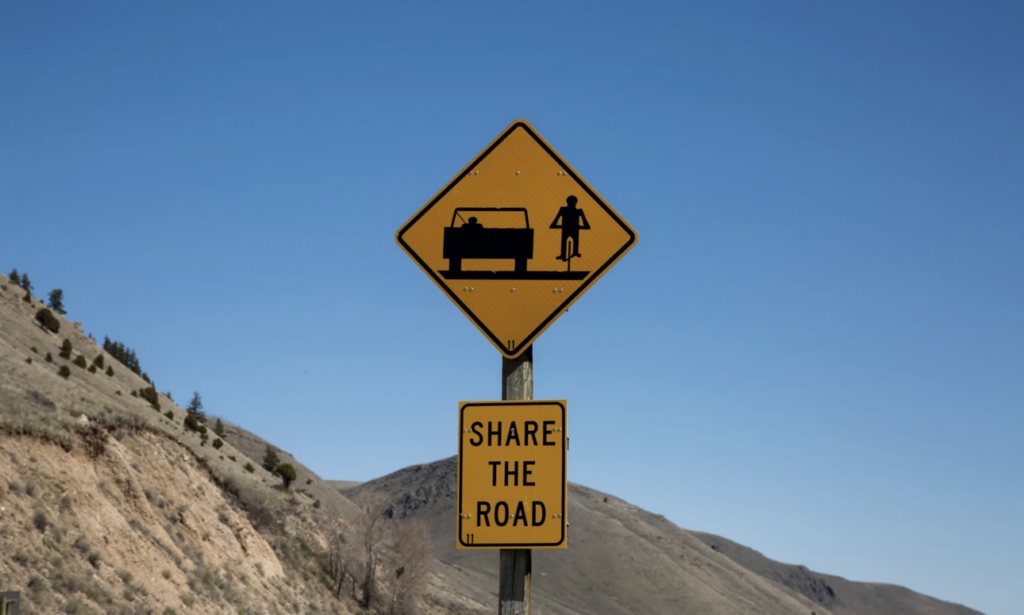 Article from Buckrail
It's that time of year! After a long winter, folks have started to ditch their cars and reunite with their trusty two-wheeler to tackle daily commutes and errands or get out for a joy ride.
Dry roads and warmer weather mean more motorists, bicyclists and e-bike users will have to share the roads throughout town. Whatever the mode of transportation, the laws of the road still apply. Cyclists in Jackson are asked to follow laws to ensure the safety of others while getting around town.
Don't know what the rules are?
---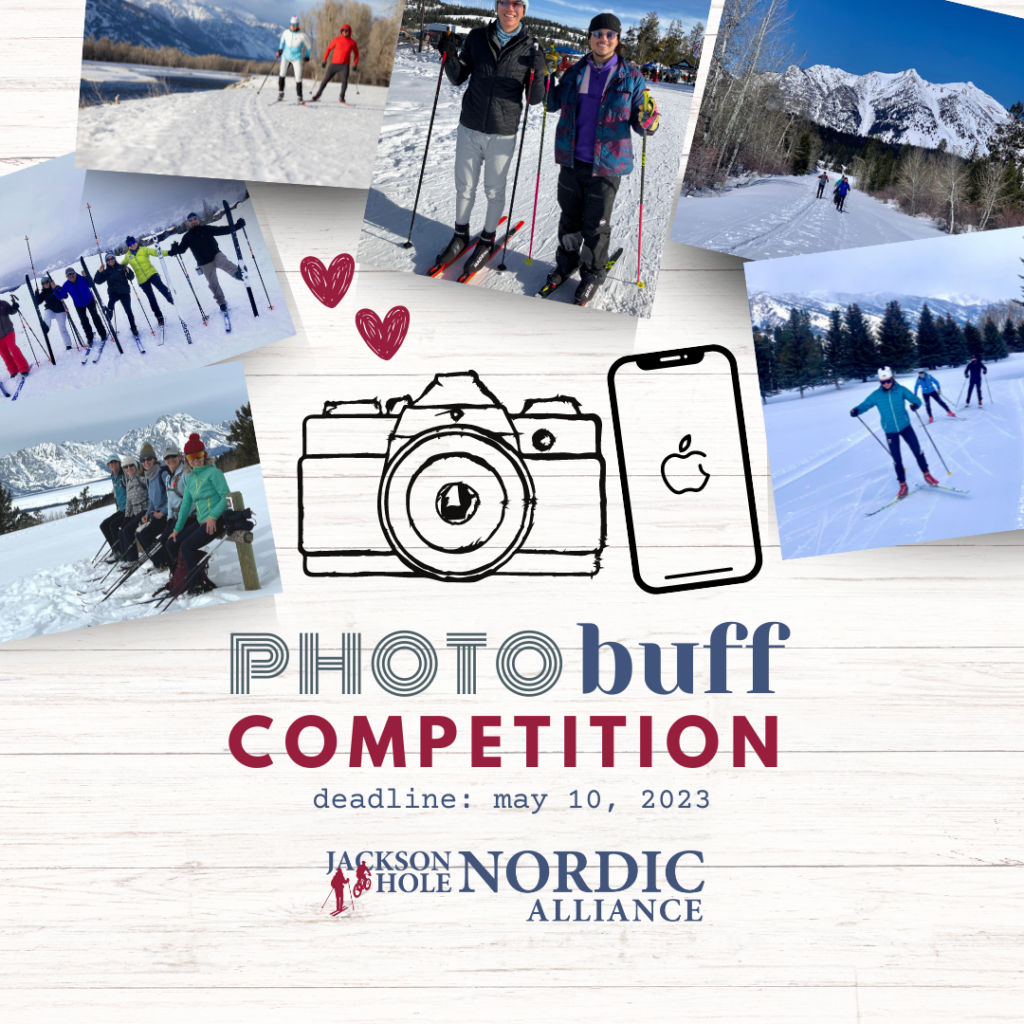 Submit your best photos of your winter season and your photo could be on the 2023-24 JH Nordic buff. This unique buff is manufactured by a local company, Avalon 7!
---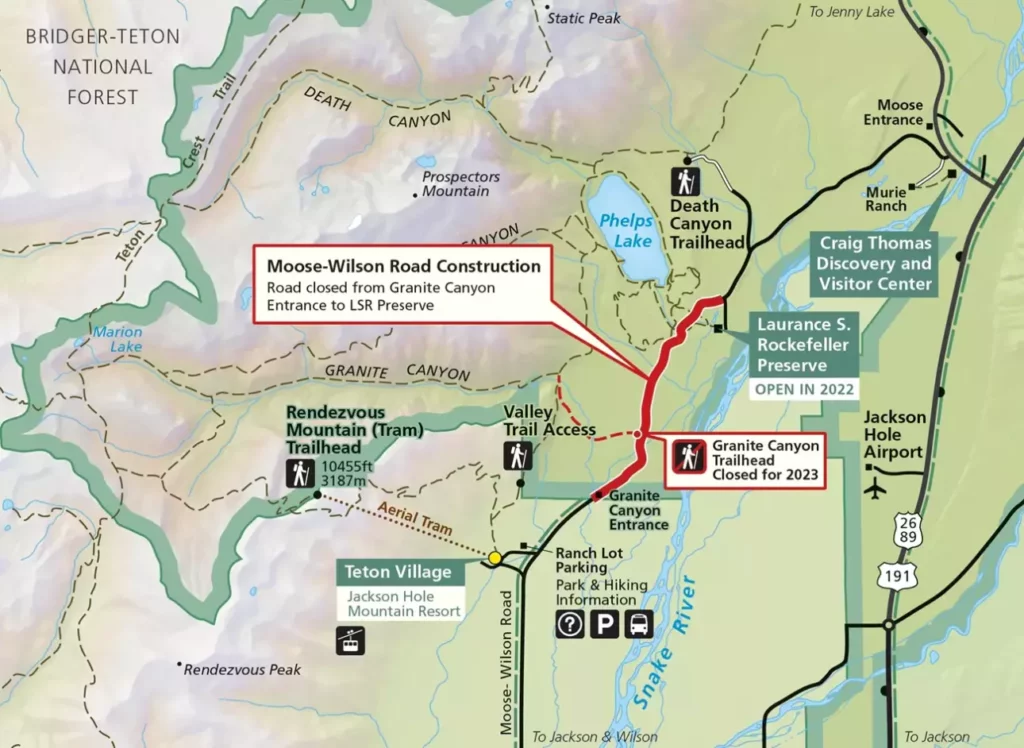 The southern portion of Moose-Wilson Road will be under construction between the Granite Canyon Entrance and the Laurance S. Rockefeller Preserve.
April 10–May 26 closed to all vehicles and uses.
May 26–June 30 open to weekend traffic from 7 pm Friday to 7 am Monday, or the day after a federal holiday at 7 am.
June 30, at 7 pm the road will be open, seven days a week, with possible 20-minute delays.
Granite Canyon Trailhead will be closed to all access during construction, seek alternatives. Access to the Laurance S. Rockefeller Preserve and Death Canyon Trailhead will remain available from the north, via Moose, WY.
---
The JHNordic Alliance is hosting this survey to assist us in improving our digital platforms and community information services on Jackson Hole Nordic and Winter Trails recreation – Nordic skiing, fat biking & snowshoeing! JH Nordic is community-based and designed for you – we want to learn from you!
10 winners will be randomly selected to win either a limited edition JH Nordic buff, or JH Nordic NoSo patch. Make sure to enter at the end of the survey!
---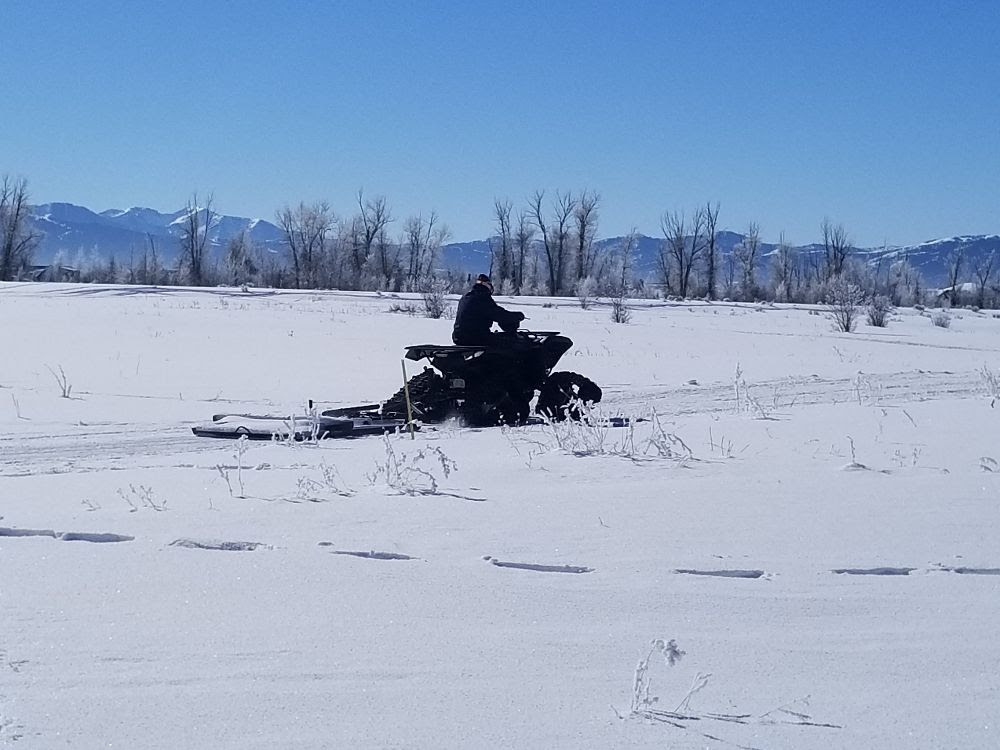 TVTAP Winter Highlights
It was a huge winter in Teton Valley and we broke all sorts of records! Thank your for supporting the grooming program with your Trail Support Vehicle sticker purchases, Giving Tuesday gifts, Winter Trails Challenge participation and donations. It was more important than ever that our top fans showed up this winter.

The Highlights:
8,581 miles groomed- 56% increase over 21-22 season.
First groom to last groom (season length): 154 days – longest on record!
862 volunteer grooming hours.
582 staff grooming hours (3 people).
944 gallons of fuel used – most on record!
A very special and well-deserved shout out goes to our 24 volunteer groomers. They were as relentless as the winter, getting out there to keep the classic tracks set and the surface fresh. With our maintenance schedule, we've been able keep the equipment in top shape. That means operators enjoy grooming, which makes for great trail conditions. If there are great trail conditions, it makes for happy walkers, skiers and riders.
---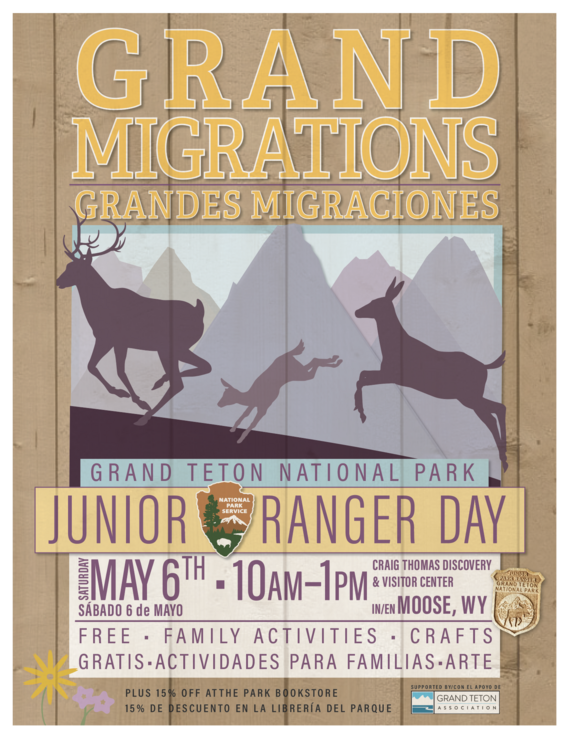 Park Hosts Junior Ranger Day Saturday, May 6 (Today!)
Families and children of all ages are invited to participate in Grand Teton National Park's Junior Ranger Day on Saturday, May 6. This year's event Grand Migrations is themed around the great wildlife migrations that take place throughout Wyoming. The program includes information about deer, elk and pronghorn that spend their summers in Grand Teton and migrate to other locations throughout the state. Junior Ranger Day will take place from 10 a.m. to 1 p.m. at the Craig Thomas Discovery and Visitor Center in Moose and is free and open to the public.
---

JHSC Dryland Training Kicks Off and Summer Registration
Spring Camps: Register Today!!
Alpine
Spring Camps: Snowbird, Utah
• May 12-14: Friday, Saturday, Sunday (GS)
• May 19-21: Friday, Saturday, Sunday (SL)
We will leave Jackson after school on Thursday, train Friday-Sunday, and head back to Jackson after training on Sunday.
Bend Spring Camp – Nordic
• May 13-21: Mt. Bachelor, OR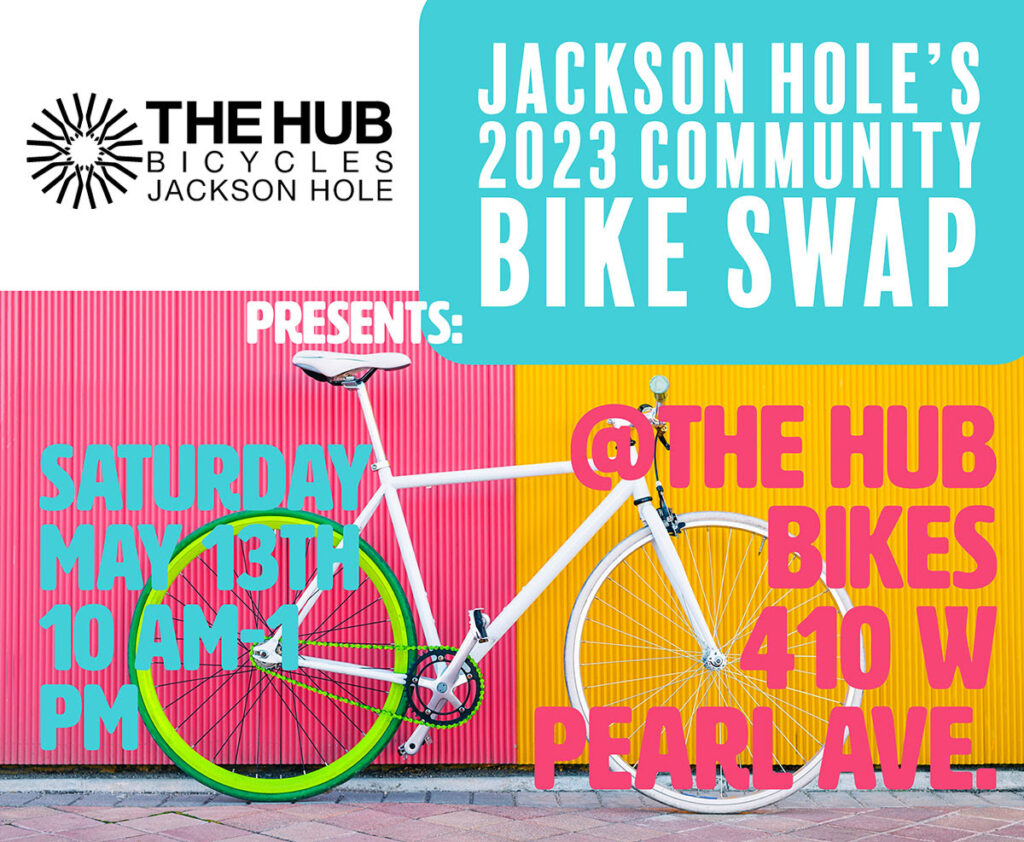 Saturday, May 13th
The Hub, 410 W Pearl Avenue
There is no better way to buy or sell a bicycle in Jackson Hole than The Hub Bicycles' Jackson Hole Community Bike Swap!
This event is the premier bike swap in the Teton region with all proceeds benefitting Friends of Pathways and Teton FreeRiders. Over the years, this community bike swap has raised a total of $90,000 for Friends of Pathways and Teton FreeRiders while helping grow the sport of cycling in the Tetons by getting more butts on bikes.
---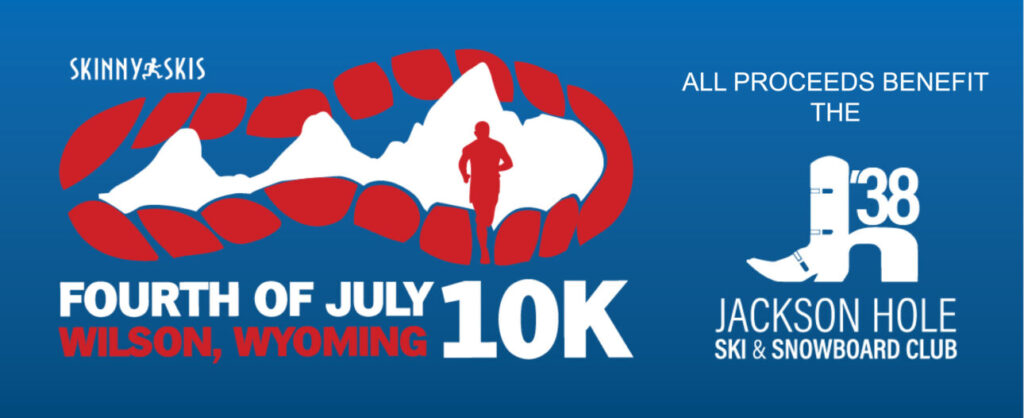 July 4, 2023
7–7:45AM: Bib pickup in Owen Bircher Park
8AM: 10K runners start
8:05AM: 5K walkers start
9:30AM: Awards and Raffle in Owen Bircher Park
Join us for the annual Skinny Skis 4th of July 10K Run! Thanks to Skinny Skis, JHSC is the nonprofit beneficiary of all proceeds from this community race. This race is for all ages and abilities with timed 10K and 5K runs and an untimed 5k walk. What a great way to start off your holiday!
---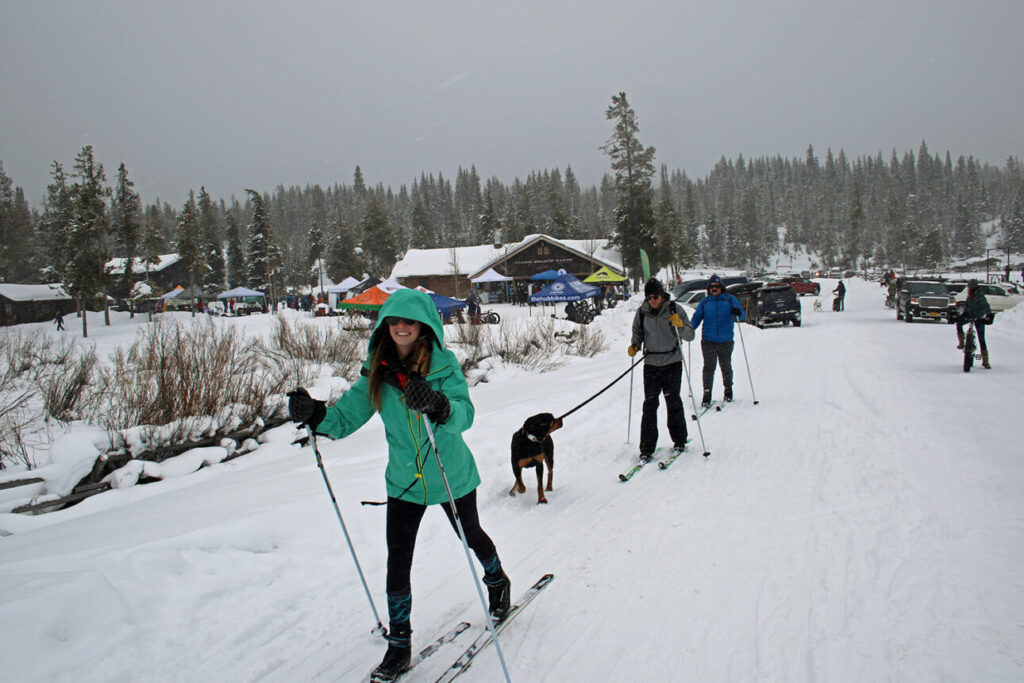 Save the Date
JHNordic Alliance 6th Annual Free Ski, Fat Bike & Snowshoe Day
Saturday, January 7th, 2024
Turpin Meadow Ranch

---
---
We'd love to hear about your outdoor adventures, what your doing to stay healthy, safe, respectful of community health guidelines – send pictures or post on FB and Insta – #JHNordic