Sign up for all 10 clinics or 5 Skate ski or 5 Classic ski only.
Hosted by Masters Coach Scott Horn and Jackson Hole Ski Club Nordic team coaches, these fun, informative, practiced based clinics are back for Season 4!
There will be 10 clinics, starting with 2 clinics in December, then running every Thursday in January and February from 11am-12:30pm. The Nordic Masters clinics will focus on skate ski and classic cross country skiing every other week.
Joining all 10 clinics is your best approach to developing your full Nordic skiing technique, balance, stride, stamina, and overall fitness while having fun in a small group. For those who only wish to focus on one technique, we are offering a Skate Ski Clinic series of 5 clinics or a Classic Cross country series of 5 clinics (see dates below).
Work on your technique and form with professional tips and exercises from USSA certified coaches. Stay and ski all day with your clinic ski pass at Teton Pines Nordic Center or Trail Creek Nordic Center (we will ski at both locations through out the winter to provide a variety of terrain and technique).
There will be two-three coaches and 2-3 small groups per clinic, and plenty of outdoor space to stay socially distanced. Meet local nordic skiers, bring your friends and family. We ask that everyone wear a mask.
---
JH Nordic Buff 2021
Congrats to Tony C for his winning photo for the new 2021 JH Nordic neck gaiter "buff".
Tony shared his back story on this beautiful image:

"This photo was taken the winter after the Berry fire, which had burned some large portions of the northern section of GTNP. A friend and I took a drive up to look at the burned forests – both hobbyist photographers, we wanted to see what the black trees looked like against fresh snow. As almost an afterthought, we threw our skis in the car at the last minute.
Later that day we decided to ski up the Hermitage Point trail, and it was there that I looked out at Mt. Moran and saw a single line of tracks where someone had been. My friend skied down the hill and started crossing the lake, and the photo just happened. It's one of my favorite photos and moments since I moved to this area 8 years ago. Exploring the lake and some of the little islands close to the marina that are normally only accessible by boat was really special. The moral of the story is, ALWAYS keep your skis in the car, just in case.
My experience with Nordic skiing in this area has been very similar to how it was when I was learning to cross-country ski as a kid in Michigan, in the 1970s. No trails, no grooming, just exploring. Though I enjoy the park road and some of the other groomed areas, my favorite spot is to ski out the Gros Ventre Road past Slide Lake. It's closed in the winter, and the snowmobile tours pack the snow down so it's a pretty easy ski out to Crystal Creek and back, or just however far you want to go. I also love going off-road in GTNP when the weather is good."
---
As the snow begins to fall at elevation, JHNordic is watching the snow line carefully, to see where there might be enough base to try our skis or fat bike to get in shape for winter. Look for trails above 8000 ft (or snow-line) And as odd as its might sound, bring your bear spray – since bears are not quite yet in hibernation and could be anywhere.
We recommend keeping an eye on Teton Pass and Togwotee Pass as winter precipitation increases. Near the end of November, Grand Targhee opens (November 22) and West Yellowstone Nordic trails open (the week prior to Thanksgiving).
Don't forget to Recreate Responsibly. The winter season offers exceptional opportunities to see animals such as elk, deer, moose, pronghorn antelope, bighorn sheep, and trumpeter swans. Learn more about winter wildlife in the Bridger-Teton National Forest and what you can do to help critters survive the harsh conditions.
---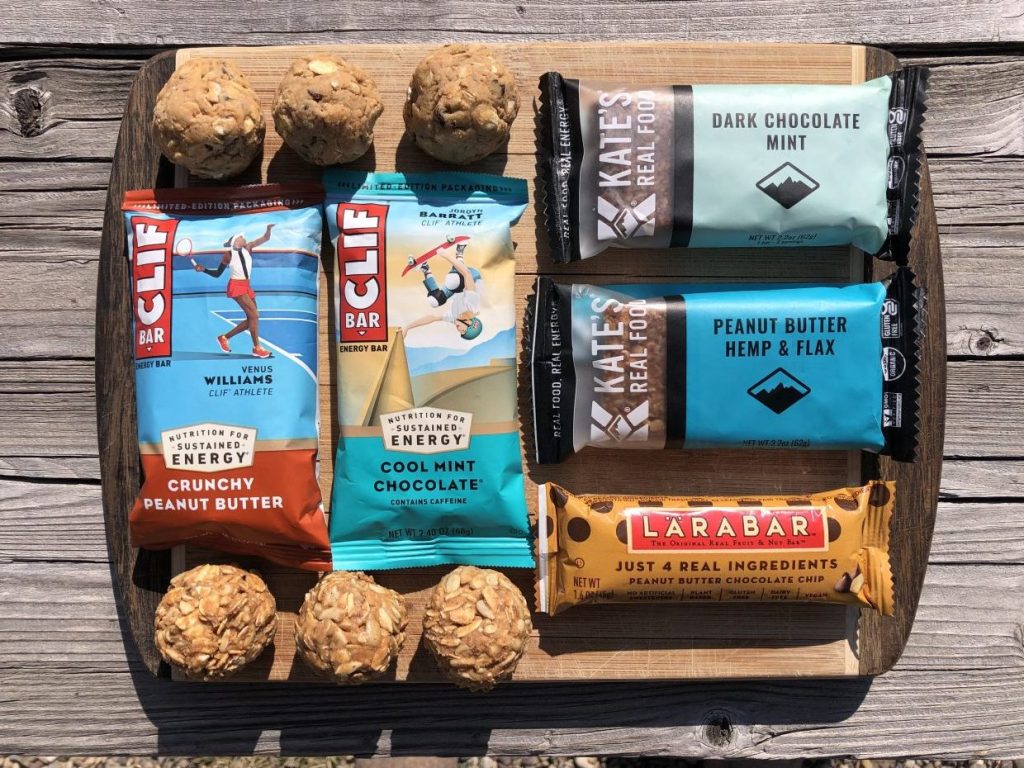 Headed out for a long ski, trail run, bike ride, or adventure? Sick of eating the same Clif bar, or forcing a GU down? With these new snack ideas you will be counting down the minutes until your next snack break!
A great trail snack has the perfect amount of healthy fats, some protein, and fast burning carbohydrates, the main source of energy in long endurance activities. Oh and for a PERFECT trail snack it has to be tasty!
However, that being said, everyone's body is different! So finding that perfect snack that keeps you from bonking may take a little trial and error. Click below to find out Karly's go to snacks to try out.
---
Does Winter Vacation planning just stress you out and seem like too much work?.. All the details regarding transportation; driving, flying, shuttles, just seems like too much. What if instead you eliminated all those stressful factors and stayed close to home this year? We did the research to uncover some of the best overnight winter getaways in the amazing Jackson Hole area (and lets be honest anywhere you travel the skiing doesn't get any better than here!)
Sometimes it adds to the excitement and fun to getaway to a Winter lodge within a few hours of home in Jackson Hole or Teton Valley, explore new trails, curl up by the fire with a good book.
---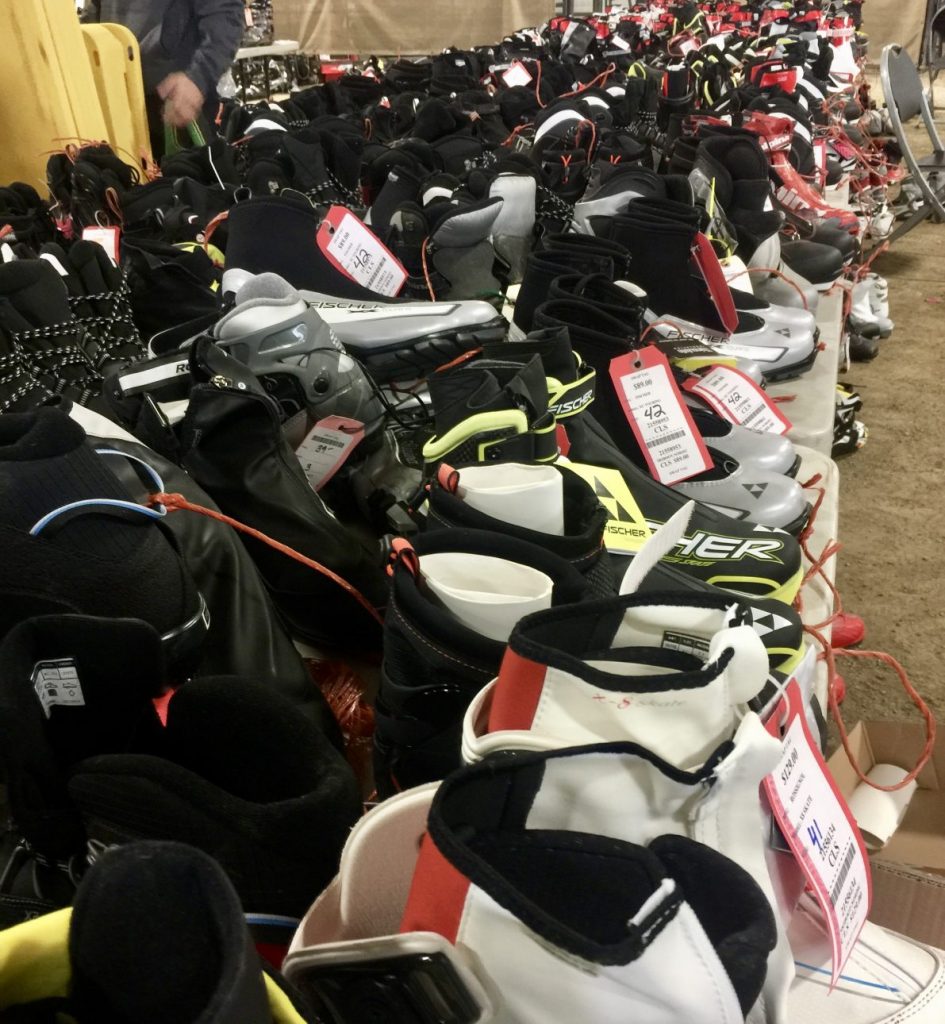 Here's another local Ski Swap to check out!
THE ANNUAL TUGBOAT MEMORIAL SKI SWAP
November 6th, 7:30am – 12:00pm
Teton County Fairgrounds
Dust off your old gear and take inventory as another winter season approaches. Whether you are looking to thin out your ski quiver or add another pair the Ski Swap is a must stop. Not only will you have a chance to sell and score some great gear, but you'll also be supporting the Teton Valley Ski Education Foundation. The Ski Swap will be taking place on November 6th from 7:30am – 12:00pm at the Teton County Fairgrounds.
---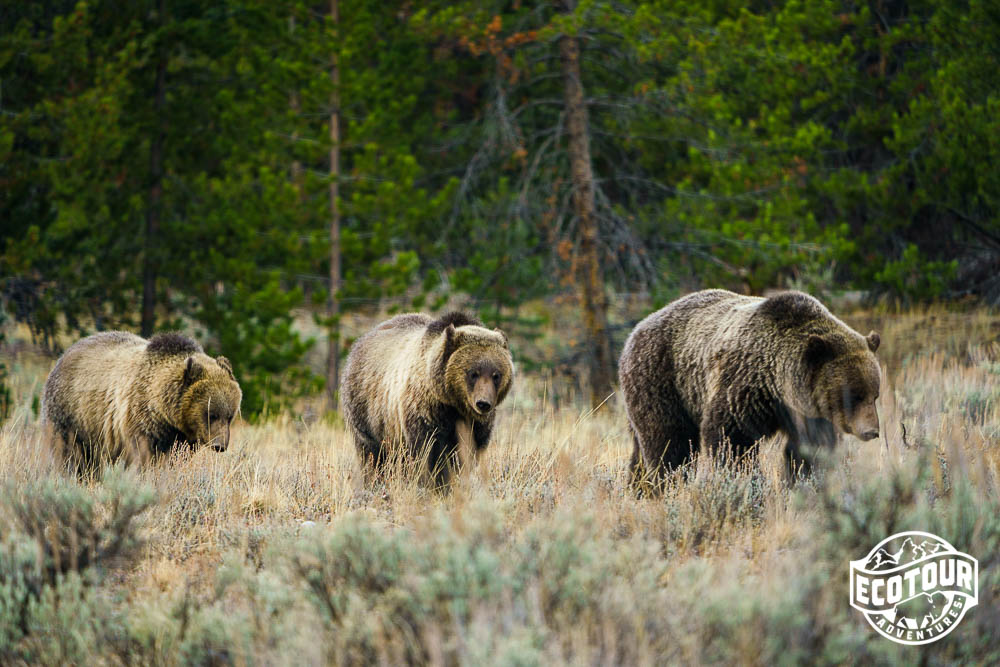 It's about to get crowded in the Jackson Hole Valley, with animals that is. Thousands of elk, bighorn sheep, mule deer, moose, bison, and pronghorn are beginning to migrate across Grand Teton National Park and the National Refuge, concentrating as they head towards critical winter range. Eagles, Trumpeter swans, and diverse waterfowl species are also joining in to the gathering. Determined wildlife watchers may even spot grizzlies or wolves! With the human crowds of summer long gone, Late October, November, and December are fantastic months to view wildlife of all types, here's what not to miss!
---
Looking for a Job this Winter?
Winter Recreation Ambassador
This position is a 4-month volunteer position (December – March) supported by the Forest Service, Friends of Pathways, and PAWS. The position includes orientation training in December 2021 (dates to be determined), regular check-ins, a uniform, radio and may include housing or a monetary stipend. Housing is available to those who are willing to commit 24 hours or more per week and are fully vaccinated against Covid-19. Click to learn more.
Jackson Hole EcoTour Adventures Jobs
Logistics Coordinator: Help Manage the logistics of our operation. Not a desk job but has desk job components. Preference is given to applicants with a background in customer service, good attention to detail and ability to work within a team. $22.50-$25 DOE to start and with yearly reviews and raises.

Guide Position: Full Time Year Round with off season flexibility. Preference is given to individuals with previous guiding experience and science background. Starting at $33.75 Hr for a 4hr tour at a minimum.

Send cover letter and resume to Info@jhecotouradventures.com
---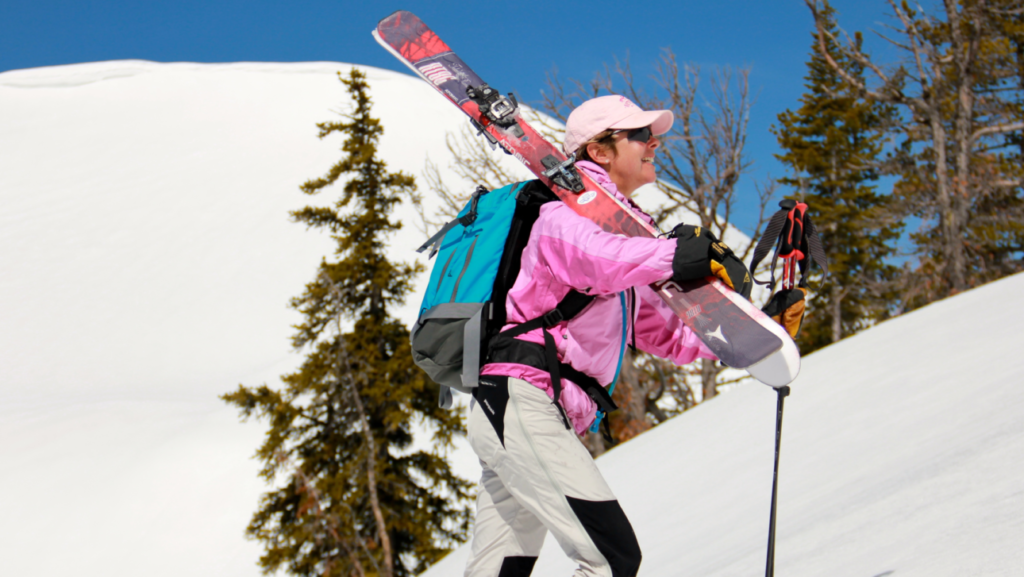 OCTOBER 28th-31st
Don't miss out on this sale at Skinny Skis going on now to benefit JH Ski and Snowboard Club student-athletes. 10% of all sales during this 4 day weekend will be donated to the JH Ski & Snowboard Club's scholarship Karen Oatey Endowment Fund. Skinny Skis has long outfitted the Ski Club's Nordic team. Help support The JH Ski Club by shopping at Skinny Skis, located at 65 W. Deloney St., Jackson. You can also make direct donations to the JH Ski Club at https://jhskiclub.org/karen-oatey.

Mark your calendars for some fun times ahead! See details on JHNordic.com/Events
---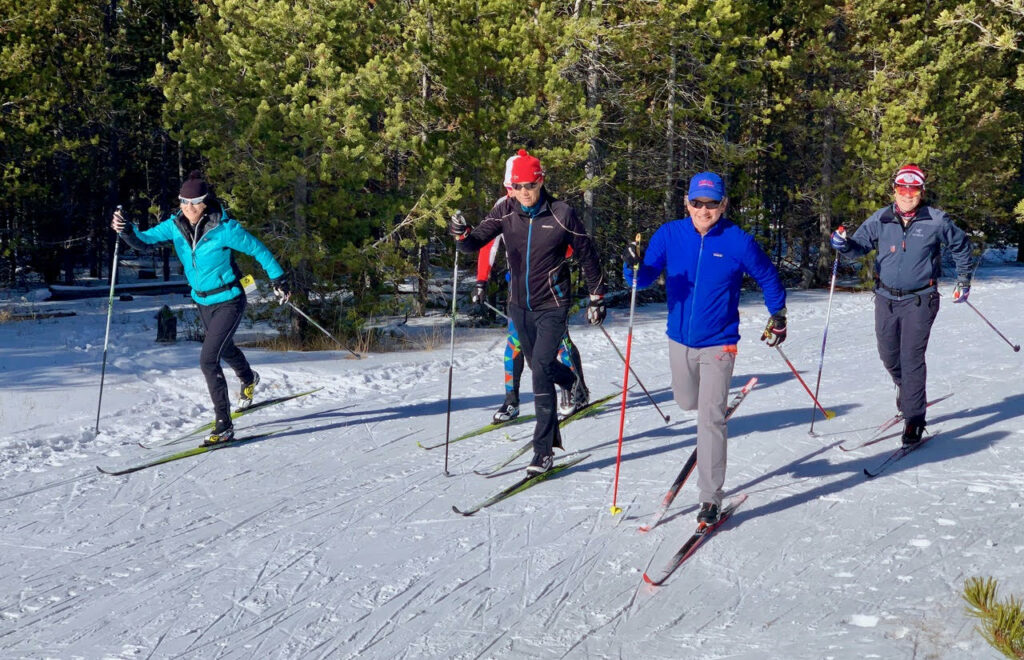 West Yellowstone Ski Festival -Thanksgiving Week
Tue Nov 23, 2021 – Sun Nov 28, 2021
http://www.skirunbikemt.com/yellowstone-ski-festival.html

Kick off the nordic season at West Yellowstone Rendezvous Fest! There will be skiing and clinics on the South Plateau (an area up higher where they groom about 10k).
Clinics begin on Tuesday, November 23rd, with the Biathlon on Wednesday and the FIS race on Saturday, November 27th.
---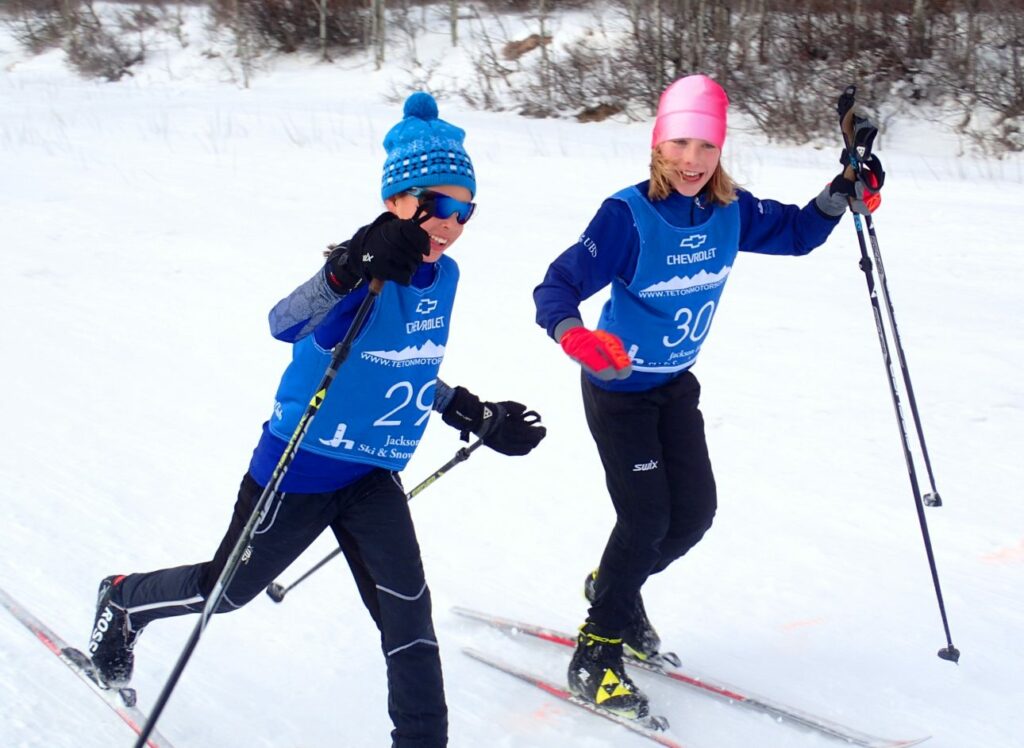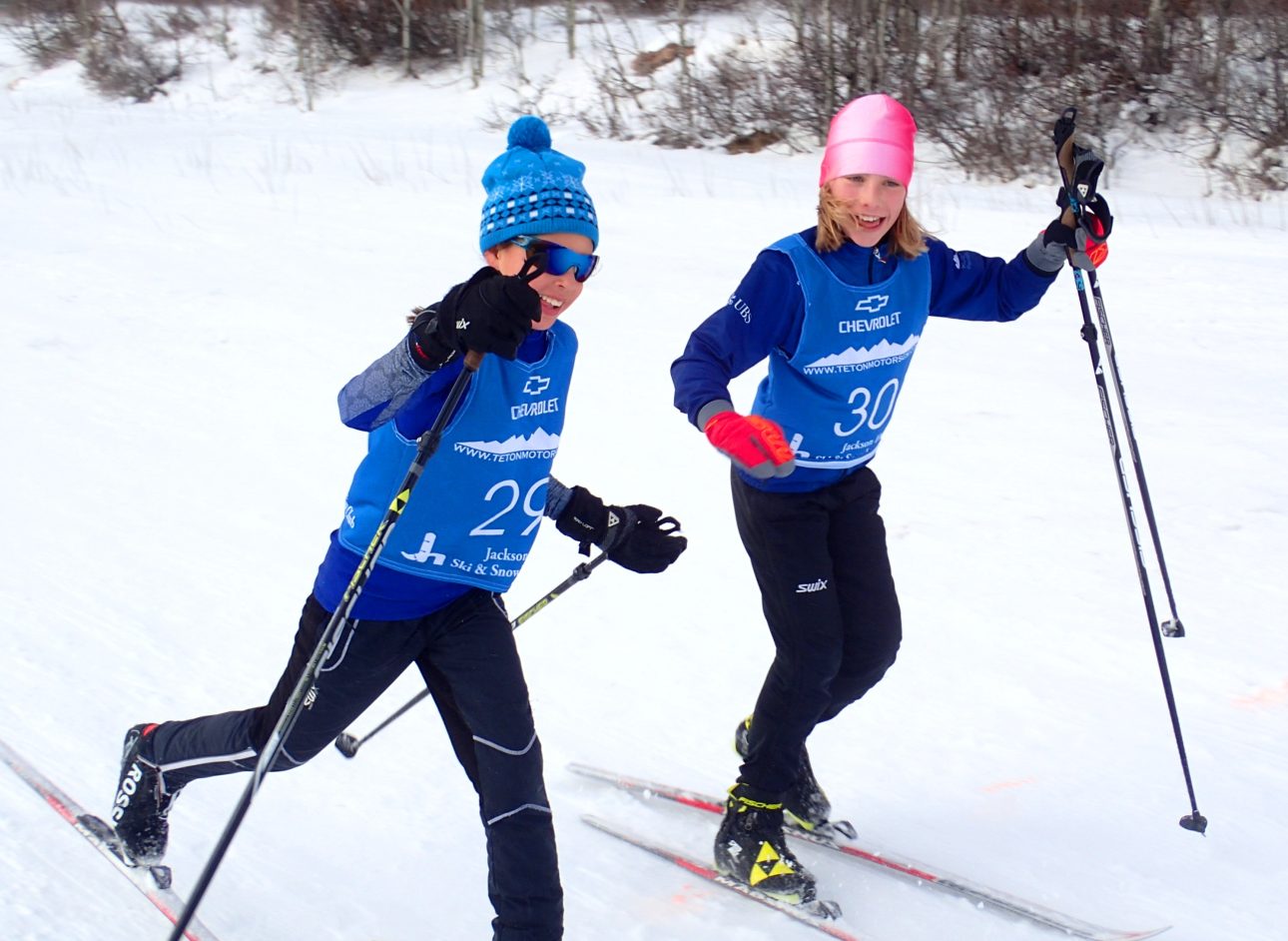 ---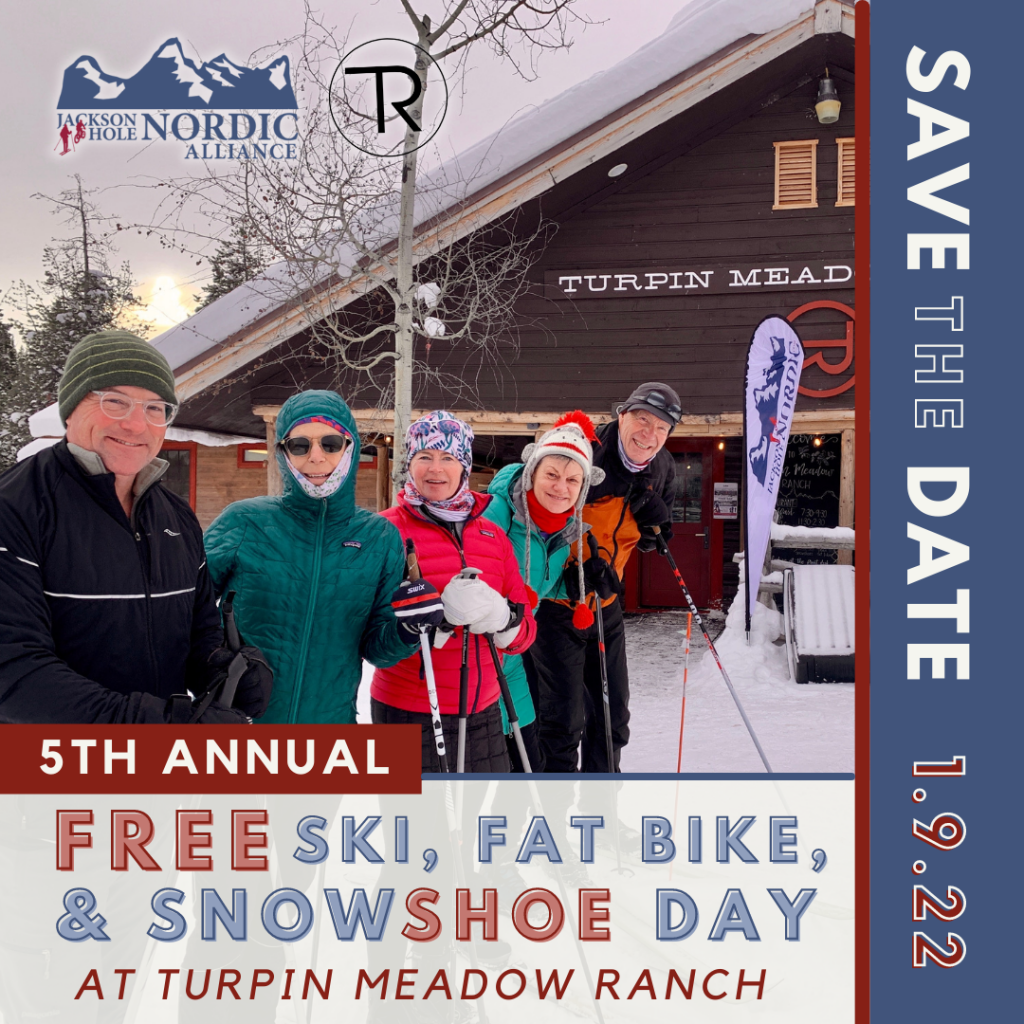 JH Nordic Alliance 5th Annual Free Nordic Ski, Fat Bike, Snowshoe Day @ Turpin Meadow Ranch
January 9, 2022
Turpin Meadow Ranch
Fun, Free Community Day – with Raffle benefiting a local Nordic Alliance non-profit.

Free activities and benefits include: trail pass, skate & classic XC ski demo gear, fat bike demos, Nordic ski lessons, BackCountry Nordic Snowshoe tours, Kids Corral (2-5 yr olds), Bridger-Teton USFS wildlife and wilderness info, Kates Bars – Lunch, hot & cold drinks.

Family. Friends, visitors, dogs (on leash) welcome. Bring your own skis recommended to use between free demos and tours.

Sponsored by the JH Nordic Alliance members.
---
We'd love to hear about your outdoor adventures, what your doing to stay healthy, safe, respectful of community health guidelines – send pictures or post on FB and Insta – #JHNordic