Springtime conditions in Jackson Hole
As the weather rises into the 50s and 60s, nordic skiing season has become all but a sparkling distant memory for Jackson Hole residents. Instead, we turn our attention towards those dusty mountain bikes sitting in the garage, the trail systems around town that have started to dry out, and our favorite pair of hiking boots. The off-season in Jackson is typically a time where locals flee to warmer climates to avoid the unpredictable mountain weather across the valley. But lets take a moment to remind ourselves of a few favorite spring time activities that we can do right here at home.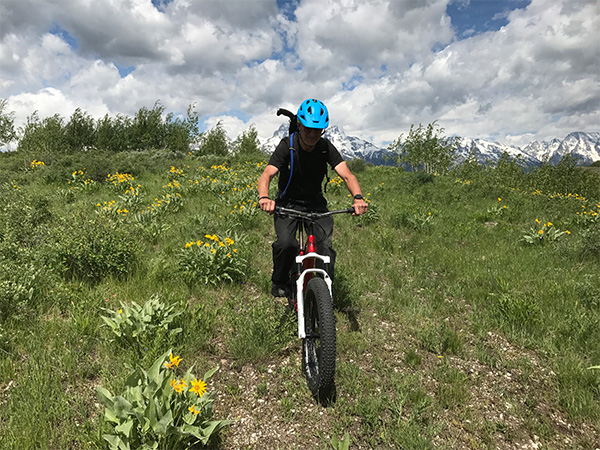 Mountain Biking and Social Distancing
With the haze of COVID-19 still ever present in our minds, how can we continue to implement social distancing in a safe and effective way while we transition into bike season? For starters, we can continue to maintain the proper trail etiquette that is expected of the multi-use trail systems in Jackson regardless of the current health crisis. Mountain bikers are required to yield to all other trail users so make sure to ride with control. Stop to give runners, hikers, or uphill mountain bikers the right of way and a wide berth to safely cross one another maintaining six feet. Keep your head up while biking to stay alert and hop clear off the trail in advance of an approaching user.
At a time when all of Jackson Hole residents want to keep up our sanity by keeping up with our outdoor activity, it is important to remember that our beloved trails are there for everybody to use – so ride with respect. 
Morel Hunting
If mountain biking doesn't happen to be your favorite springtime activity, we suggest giving morel hunting in local valley hot spots a try. Not only can you and your loved ones get outside for some exercise and exploration together but you get the added benefit of a yummy meal to plan once you land some of those illusive yummy morels. Morels are likely to sprout up in burned areas when the springtime weather conditions are just right. Make sure to plan ahead and get yourself educated on where mushroom harvesting is allowed and stay alert to private property areas. For more information on mushroom hunting guidelines from the Bridger-Teton Forest Service visit this link.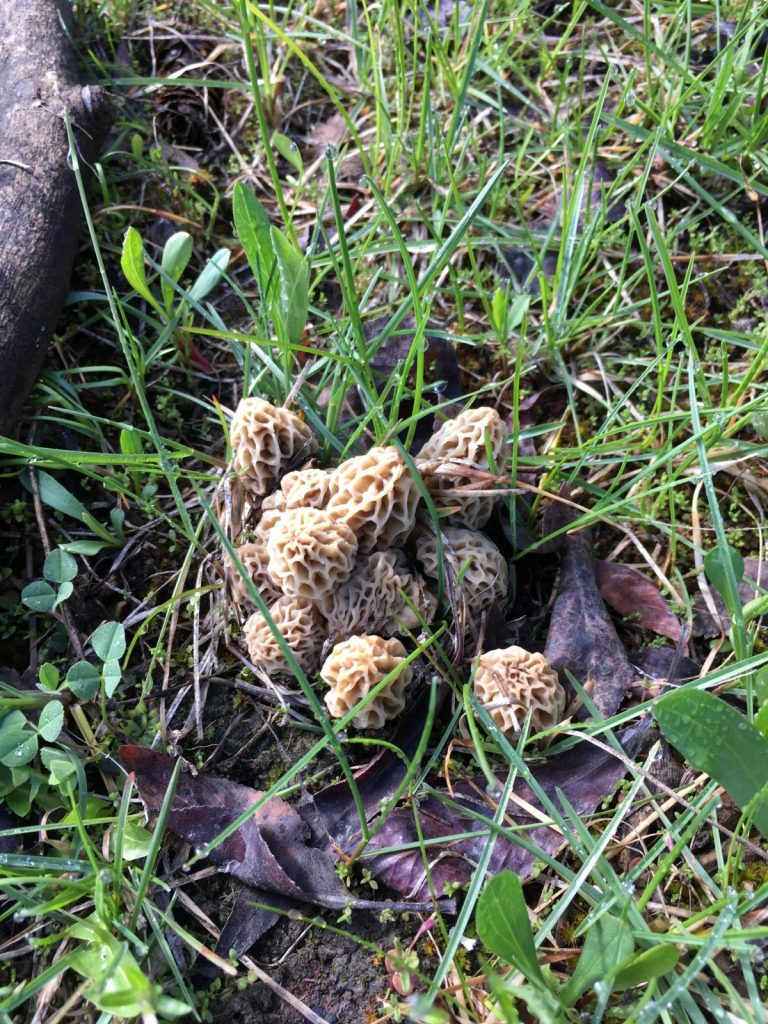 Morel mushroom searching is a Springtime favorite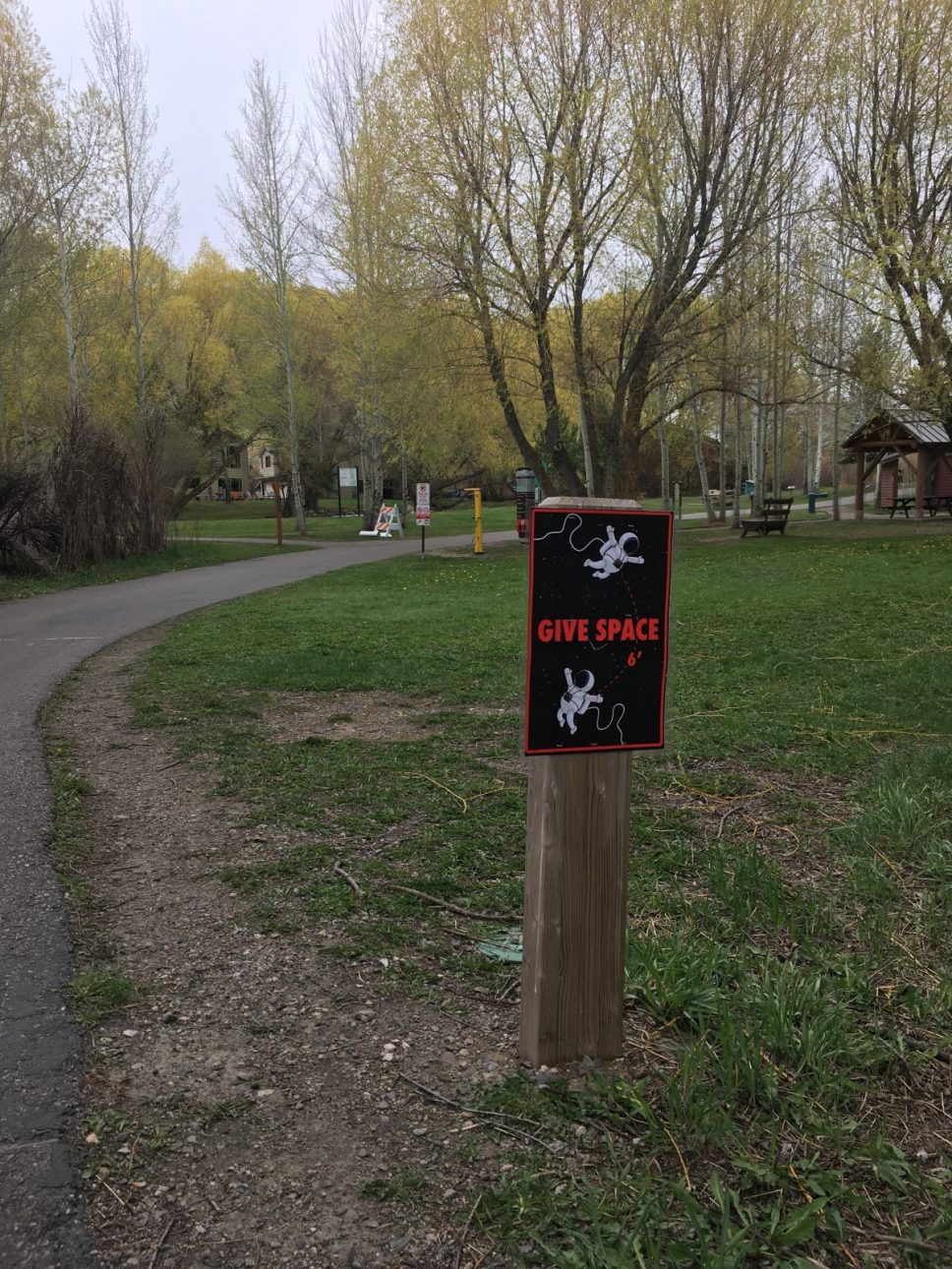 Give Space (6 feet) signage in Garaman Park
Be Prepared
Make sure to plan ahead and prepare your day pack with hand sanitizer and face mask (bandana or buff "neck gaiter" works well too) for more congested areas.
The pathways are more busy as everyone is retreating to the outdoors for comfort. There are some extra signs up to remind pathway users to keep their distance and etiquette on bikes vs. on foot. Dogs want to have fun too but in-town pathways they need to be leashed for their safety and other trail users.
Since the Grand Teton National Park and Yellowstone are opening up on Monday, May 18th at noon it opens up even more possibilities. Phase 1 of reopening allows small tours of 10 or fewer people so consider reaching out to EcoTour Adventures or Hole Hiking Experience to schedule your next adventure tour!
If you explore in the park, be sure to pack bear spray and a safe day out in exploration!
We are all in this together.
Let's all stay safe and healthy by keeping a safe distance.