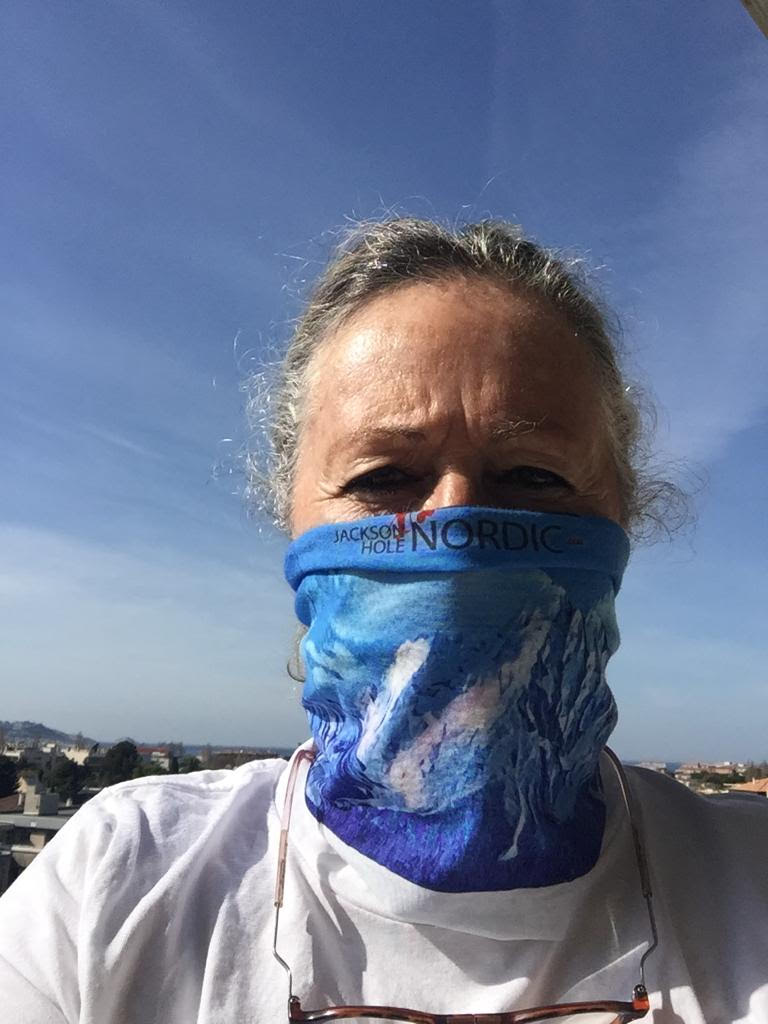 Stay Healthy in Uncertain Times
Don't forget to wear your buff in public places and keep 6 feet apart so we can all do our part to stay healthy in these times of uncertainty.
---
Create your own "BackRoads" style bike trip – right here at home in JH and TV
Feeling restless for that spring bike trip you had to postpone? While here in JH social distancing, we decided to create our own local bike trip, inspired by BackRoads, one of our favorite bike and multi-sport trip leading companies. We love that feeling of excitement , adventure, discovery, and fitness that a week long bike trip brings you.. and so, we rode a new bike route every day for a week in JH, with a side trip to Teton Valley. Here are some highlights. Not only did we average a mellow 25-30 miles per day but we saw some amazing scenery and wildlife, all while being ultra careful to wear a buff or mask, socially distance while riding and stopping , each bringing our own snacks and drinks, driving individually to the start of each ride, as needed.
We'd love to hear about yr outdoor adventures, what yr doing to stay healthy, safe, respectful of community health guidelines – send pictures or post on FB and Insta – #JHNordic
---
What's in Bloom with Teton Plants
There are so many fresh spring wildflowers popping up in BT forests and GTNP right now. After a drive along Grand Teton Park Road recently, Teton Plants Program Coordinator said that "yellowbells and spring beauties are everywhere and we spied some turkey peas as well. Buttercups are also up and about. In short, early spring flowers are just coming out in the park, whereas such plants may be fading to the south."
We love Teton Plants as a great resource. See what's in bloom in their latest post!
---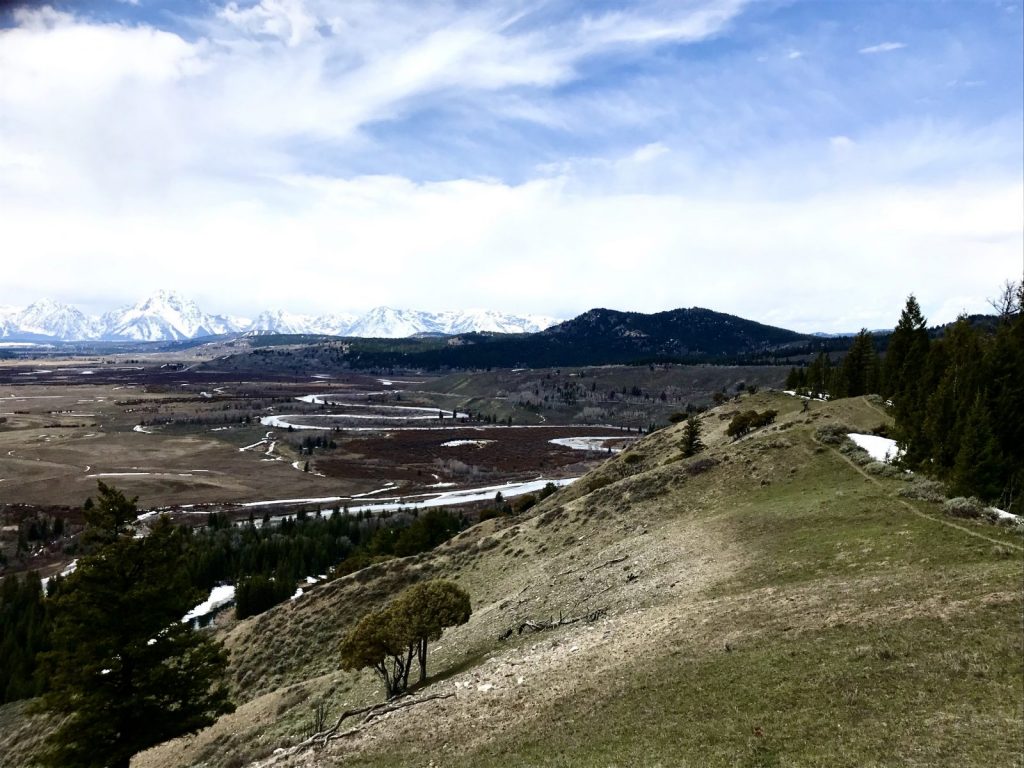 Camping in the BTNF
As Grand Teton and Yellowstone National Parks open for day-use only, the Bridger-Teton National Forest is preparing for a sharp increase in overnight use. Here are some things to know:

Forest Service offices currently remain closed to visitors, but you can and should call ahead to get information on roads, campgrounds and camping options. (307.739.5500, M-F, 8-4:30)

Developed campgrounds are currently closed and dispersed camping is limited by lingering snow. Call ahead to get up to date info.

Restrooms are closed or not maintained. Be prepared to bury human waste and pack out all trash.

Stay on designated routes. Only camp or drive on dry, durable surfaces. Roads that look dry may deteriorate quickly with additional moisture- use extra caution.

Be bear aware. Bears are active and food storage is required. Carry bear spray and make noise. Help keep bears and people safe by taking the #100yardpledge

For dispersed camping near Grand Teton National Park – on the Shadow Mountain, Spread Creek, Toppings Lake Road – park only at signed, designated camp sites. Camp stay limit is 5 days.

Play it safe and recreate responsibly! Keep the safety of our first responders, firefighters and search and rescue in mind while enjoying the Bridger-Teton National Forest responsibly. Campfires are strongly discouraged at this time.

Please give BTNF staff, volunteers and ambassadors plenty of space and a thank you wave when you see them!
---
New Post! Off Season in Jackson Hole – May Edition
As the weather rises into the 50s and 60s, nordic skiing season has become all but a sparkling distant memory for Jackson Hole residents. Instead, we turn our attention towards those dusty mountain bikes sitting in the garage, the trail systems around town that have started to dry out, and our favorite pair of hiking boots. The off-season in Jackson is typically a time where locals flee to warmer climates to avoid the unpredictable mountain weather across the valley. But lets take a moment to remind ourselves of a few favorite spring time activities that we can do right here at home.
---
Brave Enough – Strength Training for the Aging Endurance Athlete
"Strength without flexibility is rigidity; flexibility without strength is instability."

The quote above is a common Yoga-culture maxim, often repeated by yogis and acolytes alike. It is a true statement and it holds significant relevance for endurance athletes in general and particularly for any aging athlete, whether they be competitive or recreational. The maxim emphasizes the importance of not just strength development but for concurrent development of flexibility (aka, mobility). A rigid and unstable skier is one who will have diminished performance, be susceptible to injury, and will likely not attain full enjoyment of the sport.

A big thanks to Bob and Betsy for their ongoing training and fitness series, "Brave Enough", with excellent guidance and programs. Read the full post by clicking below.
---

JH Ski Club News
Summer training is getting set to start for the ski club. Check out the latest news from student-athlete support, to what's going on with the alpine and nordic teams. And don't forget to check out the JHSC Championship video series!
---
Send us your event dates, stories, photos
Follow JHNordic on Facebook, Instagram @JHNordic, #JHNordic
Sign up for Daily or Once a Week JH Nordic Trail ConditionReports to know what's groomed,
what's happening first thing every morning – or just Saturdays.