---
This Month at a Glance
Celebrate National Trails Day Today, June 3rd
The Hole Hiking Experience Nature News
ICYMI – April and May
Help Skinny Skis Support Our Trails
TVTAP Summer Projects
Summer Events
---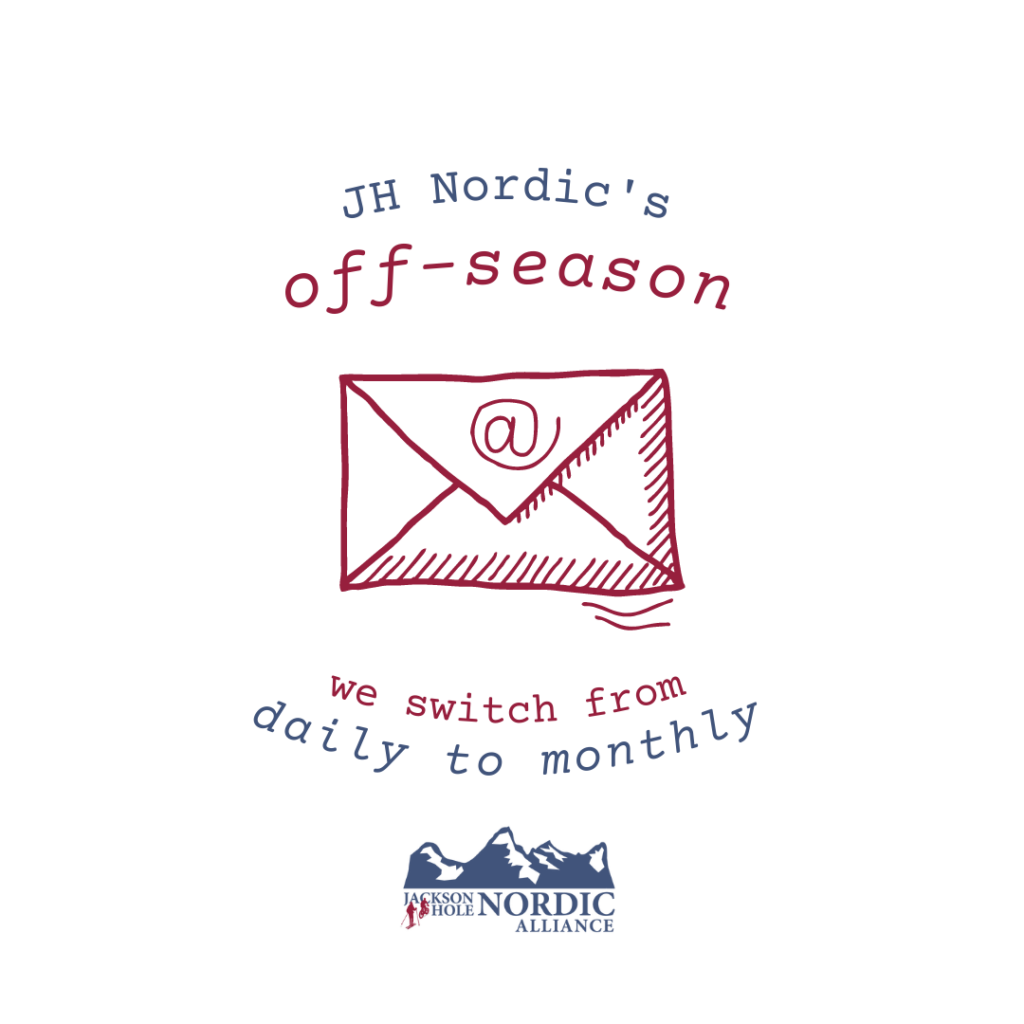 JH Nordic's Off-Season Emails switch from Daily to Monthly
No need to unsubscribe, we start emailing our subscribers just once a month during the off-season so you don't miss a thing. And as the winter season circles back around we want to keep you looped in. We'll see you on the trails!
Also, follow us on Instagram or Facebook.
---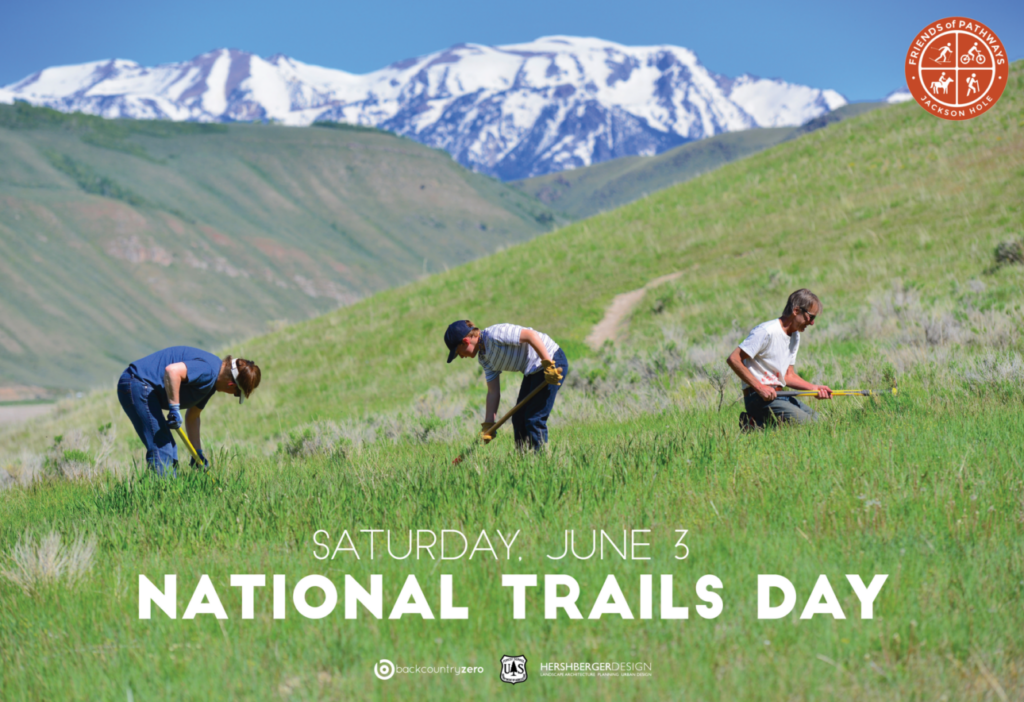 June 3 is National Trails Day, a special day dedicated to recognizing the significance of trails in our lives. Imagine the Tetons without the beloved pathways of the national park, the meticulously groomed Nordic ski trails on a winter day, or the picturesque bike system trails that encircle Jackson. These trails offer a connection to nature and create lasting memories.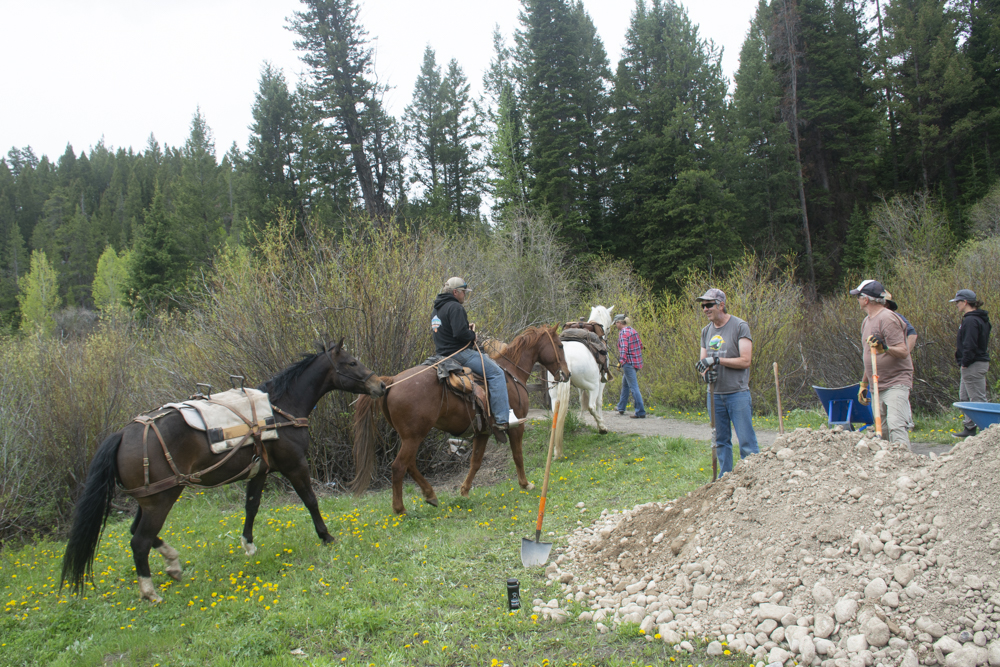 Are you going to be in Teton Valley on Saturday? Join Teton Valley Trails and Pathways (TVTAP) on June 3rd for their South Fork Horseshoe National Trails Day Celebration. No advance sign up needed! Show up at 10am, with long pants, sturdy shoes, water and whatever will help you enjoy the trails on Saturday (boots, bikes, etc). We'll have waivers available for those signing out tools and a quick project/safety briefing. Find out more information at tvtap.org.
---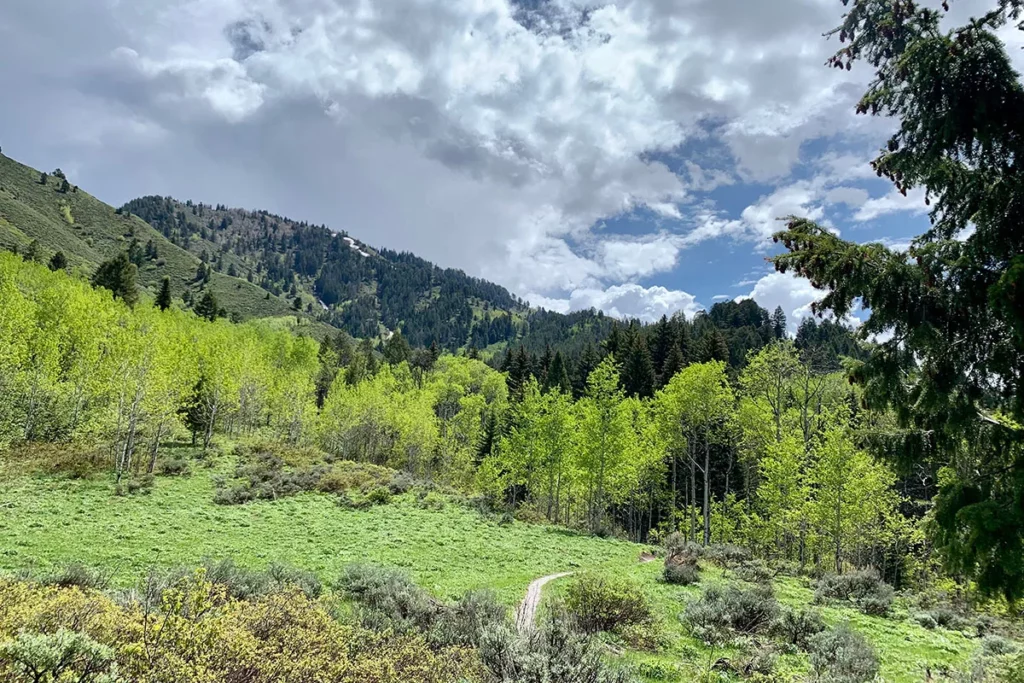 By The Hole Hiking Experience
As soon as the snow melts, new shoots and leaves burst forth with life. The valley and lower hillsides are bright green as plants begin to grow and photosynthesize — the process in which plants use sunlight, carbon dioxide and water to make oxygen and energy. The chlorophyll produced in the leaves is what makes them look green. Leaves are brightest when they first start to grow before the protective outer layer, or cuticle, is formed. Photosynthesis is largely responsible for producing and maintaining the oxygen content of the Earth's atmosphere, and supplies most of the energy necessary for life on Earth.
I enjoy the pulse of newness and growth in the plant and animal world at this time of year. A drive through the parks can often yield sightings of young bison frolicking among the sage and the possible glimpse of a grizzly with her cubs along the roadways.
Spring runoff from the record-breaking winter precipitation is making its way to the mighty Snake River and will continue its journey down to the Columbia River and the Pacific Ocean. As reservoirs fill down river, the Bureau of Reclamation begins its job of regulating water flows to hold and store for irrigation. Their decisions greatly affect the delicate Snake River fishery and limits water for recreationists.
Interested in learning more? Take a tour with us this summer! Click for summer tour information.
---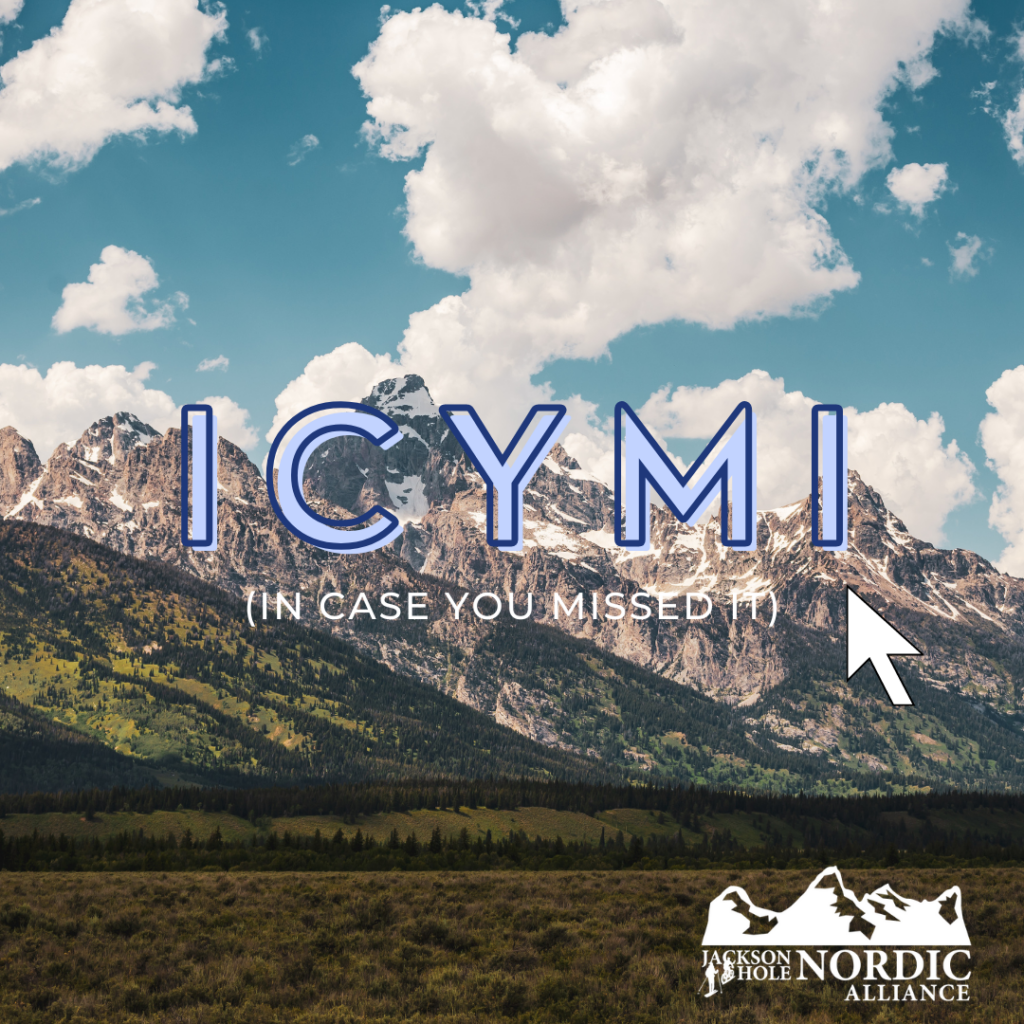 We don't want you to miss a thing from April and May Nordic happenings. JHNordic.com is committed to bringing you great content daily. Even if you aren't hitting the trails atop of snow, JHNordic.com is a great resource for Trail Search on the off-season. We have revved down on our Daily Trail Report emails but we do send out emails the first Saturday of each month to give you updates on all things JH Nordic Alliance with events, resources, and trail highlights.
---
Help Skinny Skis Help our Trails!
Now through June 15th, Skinny Skis will donate $5 to Friends of Pathways for any pair of running shoes purchased.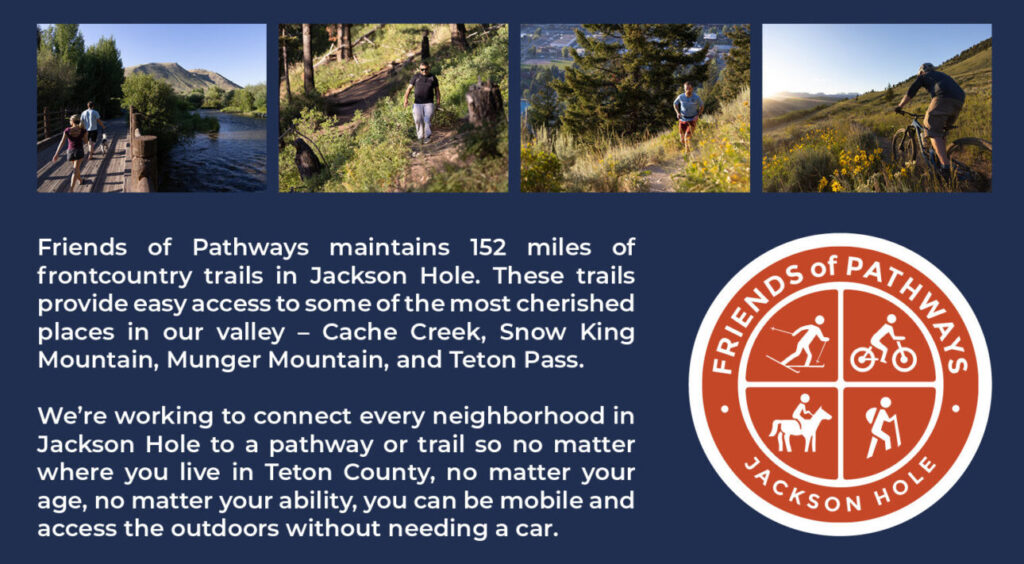 ---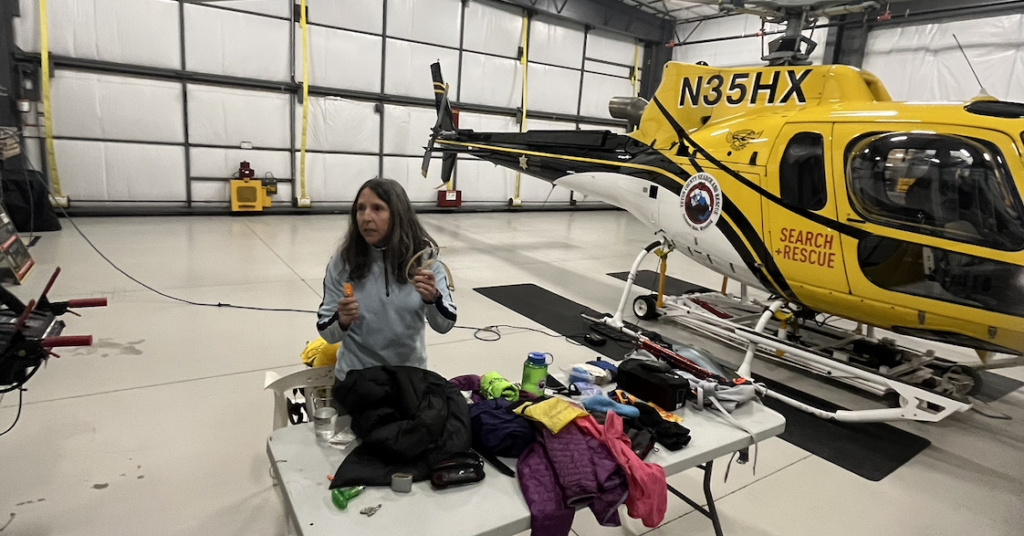 Calling all backcountry users and risk management information seekers!
Join BackcountryZero, an initiative of Teton County Search and Rescue to reduce incidents and fatalities in the Teton backcountry, for our summer educational workshop series taught by SAR volunteers and local experts:
*Please email maddie@tetoncountysar.org for full or partial scholarship discount codes if cost is in any way prohibitive to your attendance.
Register today to snag your spot!
---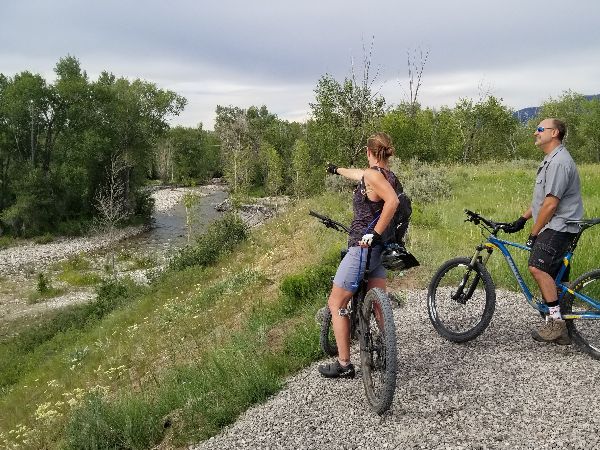 Teton Valley Trails and Pathways (TVTAP) spent a lot of the winter planning and coordinating pathway projects. So when it comes time to actually work on them, they are READY! Click below to learn what projects they are working on now.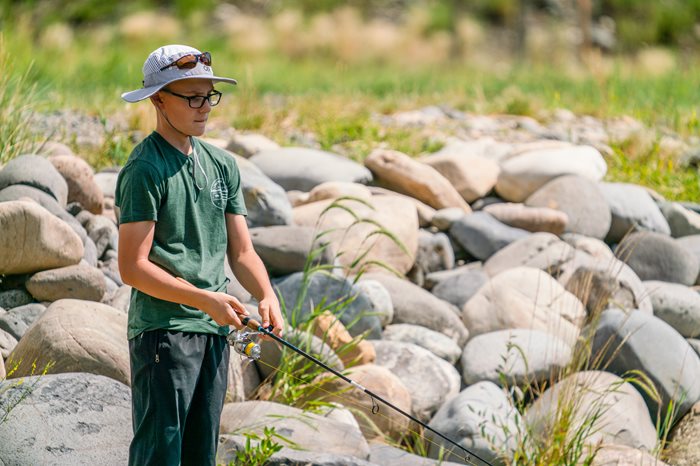 Saturday, June 3
Events held throughout the state
Celebrate Wyoming's five-star fisheries this year by fishing without a license — for free! The Wyoming Game and Fish Department invites anglers to celebrate Free Fishing Day on June 3. Each year Game and Fish designates the first Saturday of National Boating and Fishing Week as a free fishing day when anyone can fish in Wyoming — except within the Wind River Reservation and Yellowstone National Park — without a fishing license.
---
KHOL 15-Year Anniversary Gala + Silent Disco
June 20 | 7:00 PM
The Center Theater Lobby
KHOL is having a birthday! Wyoming's only community radio station turns 15 this year. Celebrate their crystal anniversary with an evening of great food, great drink, and great music! Highlights include the announcement of the winners of the Community Hero Awards, a silent auction and a silent disco.
---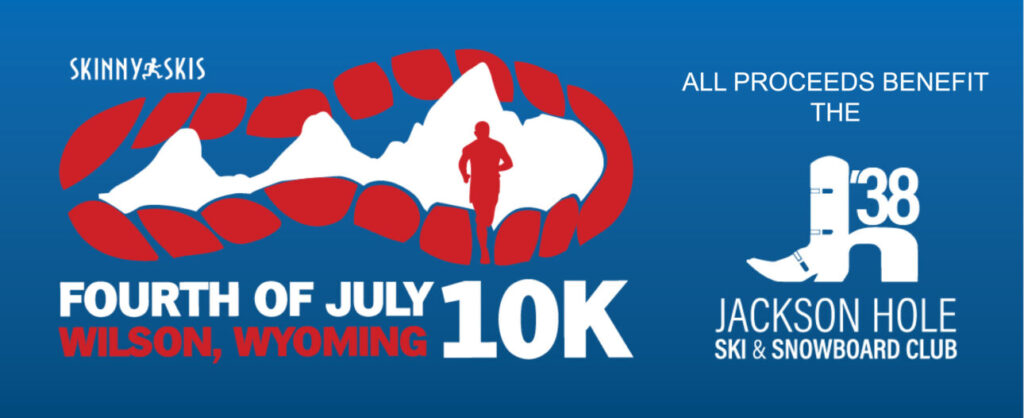 July 4, 2023
7–7:45AM: Bib pickup in Owen Bircher Park
8AM: 10K runners start
8:05AM: 5K walkers start
9:30AM: Awards and Raffle in Owen Bircher Park
Get a healthy start, a bit of competition, and a fun morning with family and friends! The race begins at 8AM for all participants, with timed 10K and 5K runs and a 5K walk category.*
Please pre register online. Family, friends, strollers, dogs on leashes, and donations are welcome!
Awards, and a raffle with AMAZING prizes donated by Skinny Skis, follow the race at 9:30.
---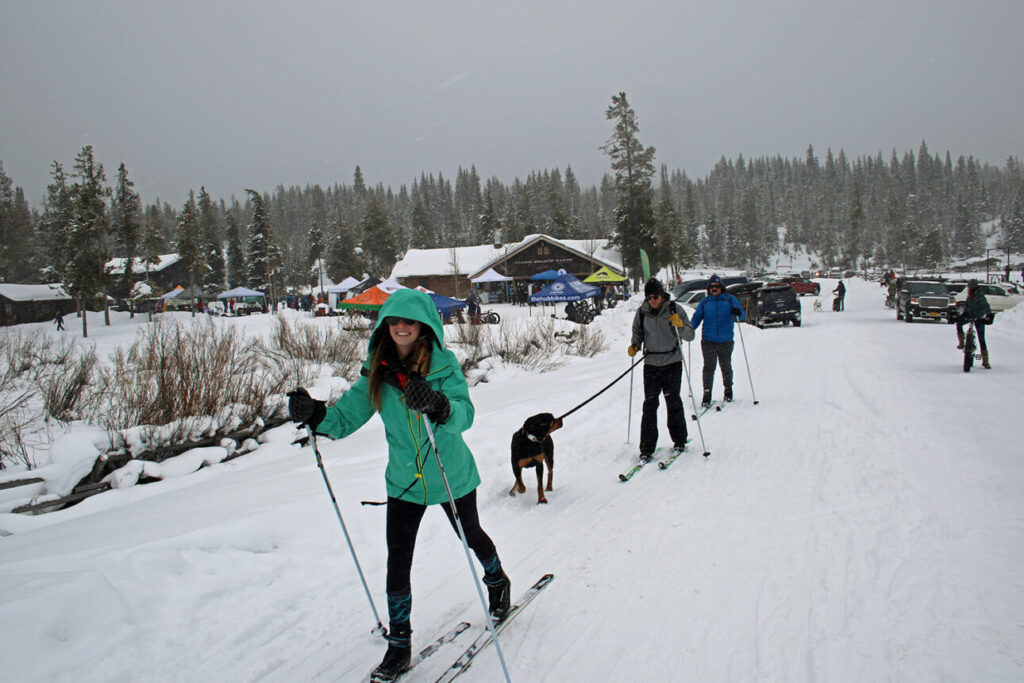 Save the Date
JHNordic Alliance 6th Annual Free Ski, Fat Bike & Snowshoe Day
Saturday, January 7th, 2024
Turpin Meadow Ranch

---
---
We'd love to hear about your outdoor adventures, what your doing to stay healthy, safe, respectful of community health guidelines – send pictures or post on FB and Insta – #JHNordic