Happy National Trails Day!
June 1 is National Trails Day, a special day dedicated to recognizing the significance of trails in our lives. Imagine the Tetons without the beloved pathways of the national park, the meticulously groomed Nordic ski trails on a winter day, or the picturesque bike system trails that encircle Jackson. These trails offer a connection to nature and create lasting memories. Understanding the impact these trails have on our lives, how can we celebrate National Trails Day in a meaningful manner?
Here are our top three ways to commemorate National Trails Day this year:
Make Lasting Memories: Every local or long-time visitor holds cherished memories in the Greater Yellowstone Ecosystem close to their hearts. What is your most treasured memory? Perhaps your first visit to the West left you speechless. Maybe you encountered a moose while biking in Kelly. Let's create similar moments for our youth. Take your kiddo or organize a group of neighbors to venture out and discover the same sense of wonder on the valley's trail systems, just as you did many years ago. Search JHNordic.com/Trails page to find a summer hike.
Show Your Appreciation: The Jackson Hole community boasts an abundance of trail systems, thanks in large part to the efforts of locals and non-profit groups who dedicate their time and resources. Our team wouldn't function nearly as smoothly without the passionate individuals who strive to provide accessible recreation for both locals and tourists. Show your gratitude by expressing thanks to the grooming efforts in the winter, Friends and Pathways Trails systems, or the Teton Valley Trails and Pathways (TVTAP) trails teams who work tirelessly to keep the trails open. You can donate funds through their websites or send a heartfelt thank-you note to their PO Box. Feel free to tag them on social media and share your wonderful experiences on the trail systems.
Help Restore and Maintain Trails: On June 3, join the Friends of Pathways to participate in trail restoration. Thousands of locals utilize these trails every year, necessitating their upkeep. Take a moment to pick up any litter and encourage others to do the same. Together, we can preserve the beauty of the trail systems. Bring doggie bags for your pets and dispose of them appropriately. Learn more details on their website.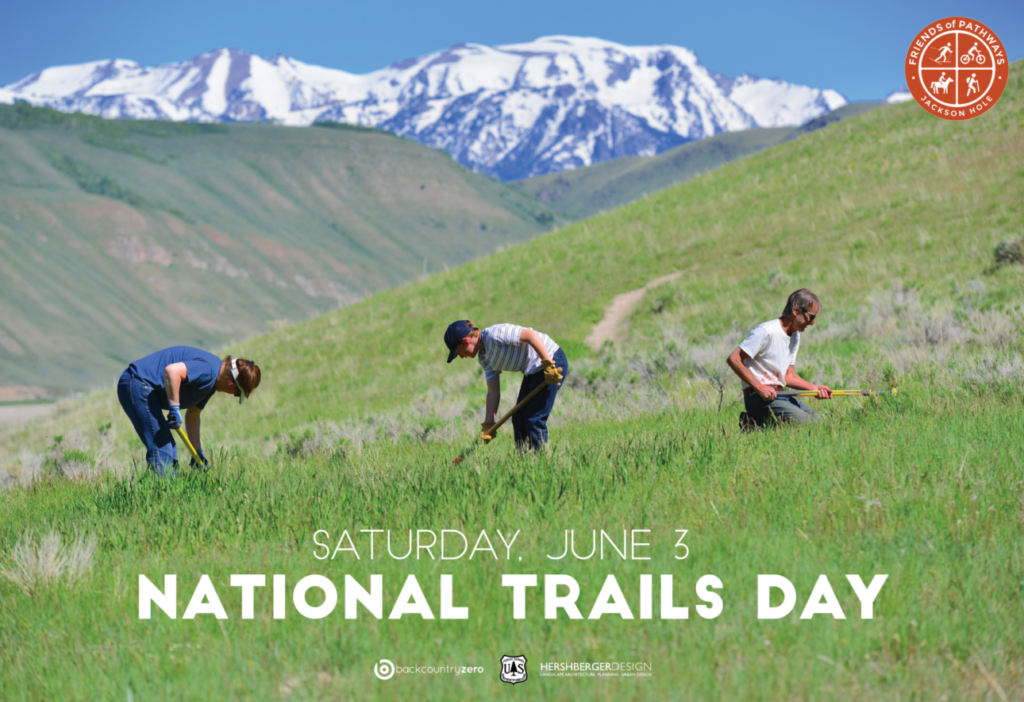 Are you going to be in Teton Valley on Saturday?
Join Teton Valley Trails and Pathways (TVTAP) on June 3rd for their South Fork Horseshoe National Trails Day Celebration. For more details, see the event page to learn more how you can help make a positive impact.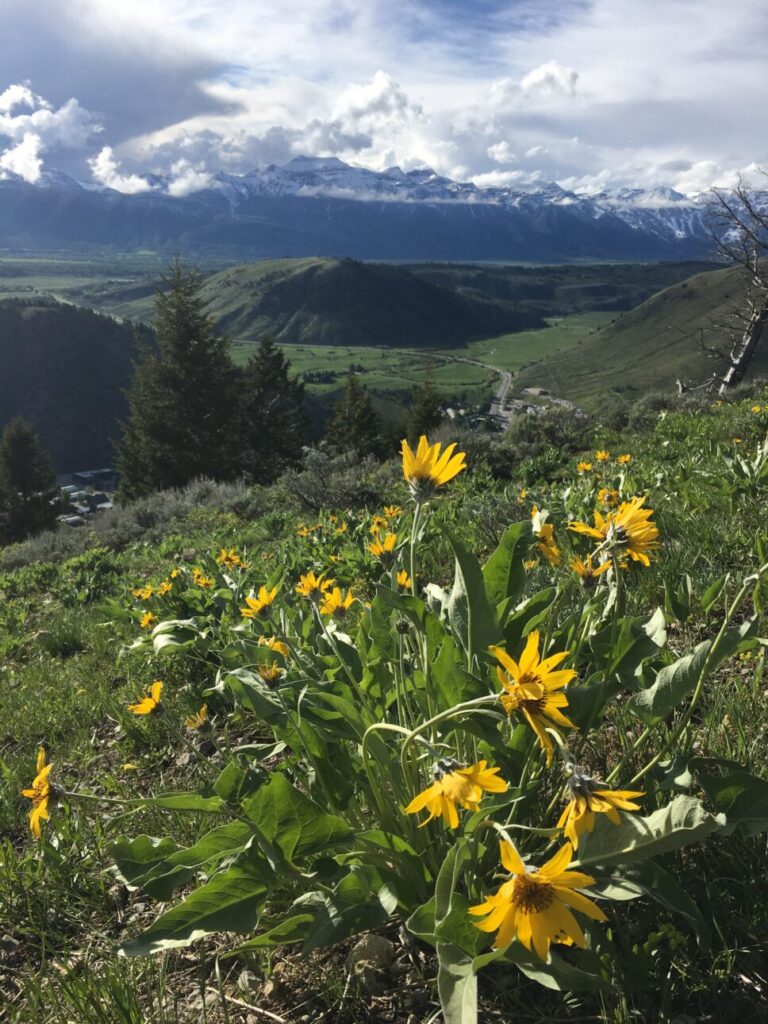 Happy Trails!
We hope you choose to spend the day leisurely riding, exploring, or assisting in the restoration of beloved pathways. Enjoy the beauty and serenity of the trails not only on National Trails Day, but everyday.