Deciding which winter recreation to engage in while visiting Jackson Hole requires understanding your options. Explore more winter recreation! Let us break it down for you, and perhaps you'll try something different this winter season—and love it!
Explore More Winter – Nordic Skiing in Jackson Wyoming
In Nordic skiing, the skis have a free-heel binding system. Nordic skis are light and narrow for ease of maneuvering.
The most popular form of Nordic skiing, the classic cross-country style, is what people generally try first. XC skiing often occurs on maintained tracks, with parallel grooves in the snow as a guide for the skis. This terrain helps you glide along without having to exert too much energy. With "classic," the technique goes like this: You slide one foot directly forward, followed by the other foot. Your poles alternate and parallel the opposite foot. If your left foot is forward, your right pole is forward, and vice versa. Arms move diagonally to the legs, referred to as the 'diagonal stride.' A rhythmic motion that should feel like you are walking. "Classic" can be fast for a cardio workout or slow for less intensity. The undersides of the skis have scales to prevent slipping backward and allow you to glide smoothly and quickly on the snow.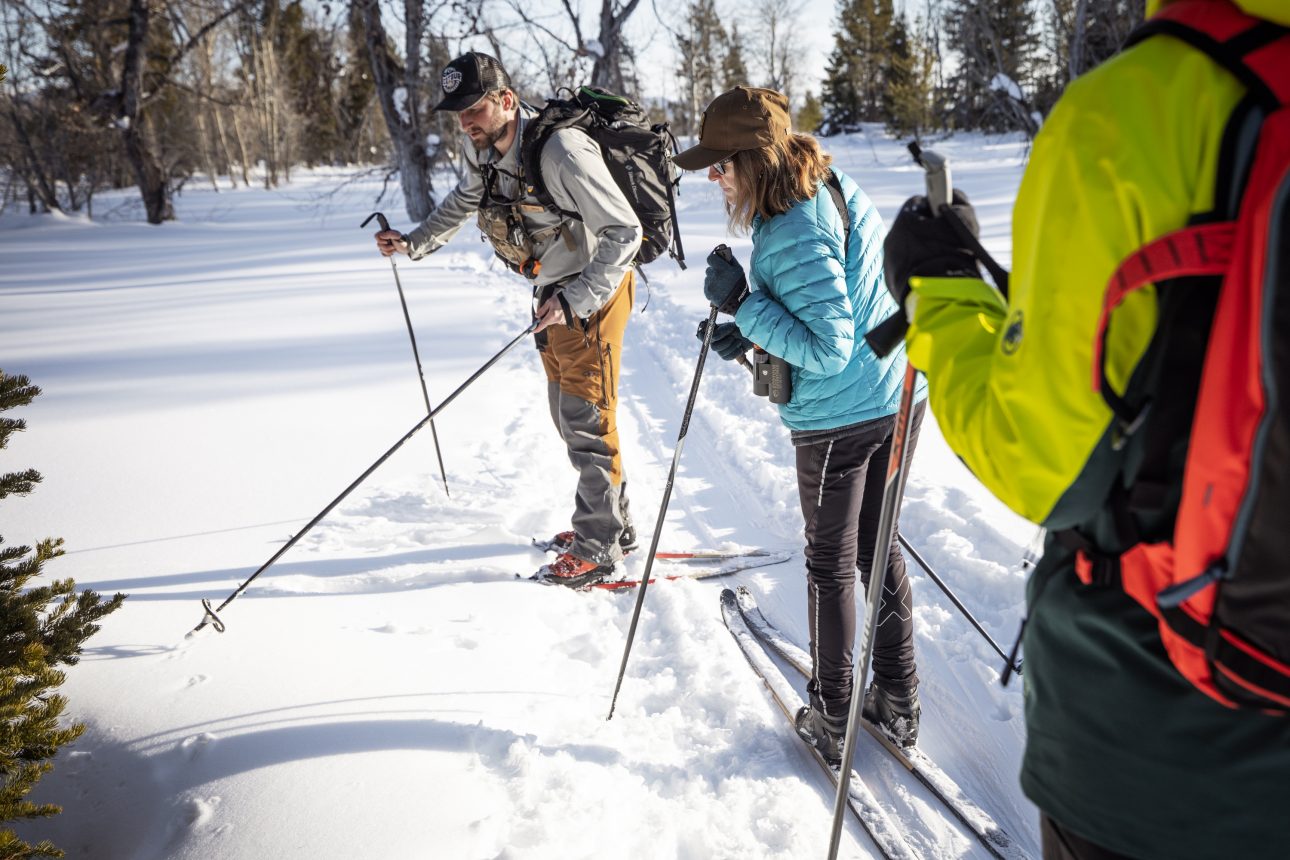 Skate skiing
Skate skiing is similar to ice skating, thus the name. Cross country skate skis are identical to the classic ones. They're shorter and do not have scales on the underside. The boots generally have a more rigid outsole which helps you to lift your ski and reduces the possibility of torsional movement. This style of skiing is a great option if you want to ski faster than you would with classic skiing. However, you will need a groomed track for this one.
Light Touring
Light Touring is for the more adventurous. The skis are slightly wider for added sturdiness and support when venturing onto ungroomed paths.
Telemark
Telemark is a technique that combines elements of downhill /Alpine skiing with Nordic skiing. This style is for skiers who explore the backcountry and climb steep terrain while also skiing downhill. The equipment is firm, like downhill skis with a binding and boot system, yet with a free heel movement.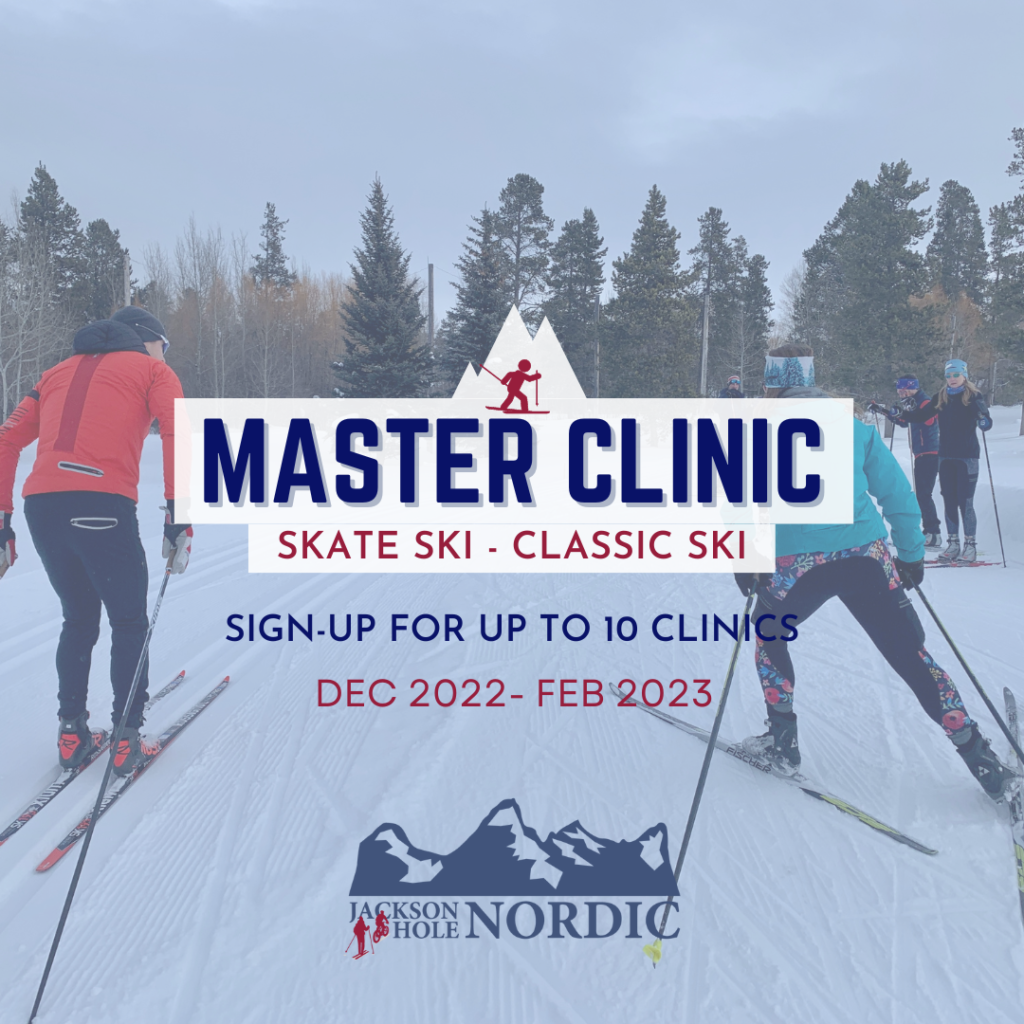 Alpine Touring
These skis accomplish the same objective as the Telemark skis, both designed for backcountry exploration and steep inclines and sharp downhills. Touring on alpine skis have a free heel on the ascent, then lock down the heel for the descent, closer in design to downhill skis. This skiing style is extremely popular with mountaineers and requires extensive safety training.
Snowshoeing
Snowshoeing is an alternative winter recreational exercise that is faster to learn and more affordable too. Essentially, snowshoeing is hiking over snow with snowshoes, allowing your body weight to be distributed over a larger area using wide-framed outer footwear; preventing your feet from sinking or post-holing into the snow. The shoes will fit over your hiking shoe or boot with a frame made of lightweight plastic or metal and connecting fabric straps or lacing, allowing for better maneuverability. Varied snow conditions dictate different sizes: hard or groomed snow uses a small surface area, and soft powdered snow requires a larger frame.
Snowshoeing is great fun for all ages and physical abilities, requiring less technical skill or experience than skiing in general. Plus, it is a full-body workout that burns calories at twice the rate of walking at the same speed. This is an easy start for recreation almost anywhere: Find a trail, get set, and go solo or in groups. The joy is in the doing. We recommend using ski poles for balance, especially when venturing into varied terrain.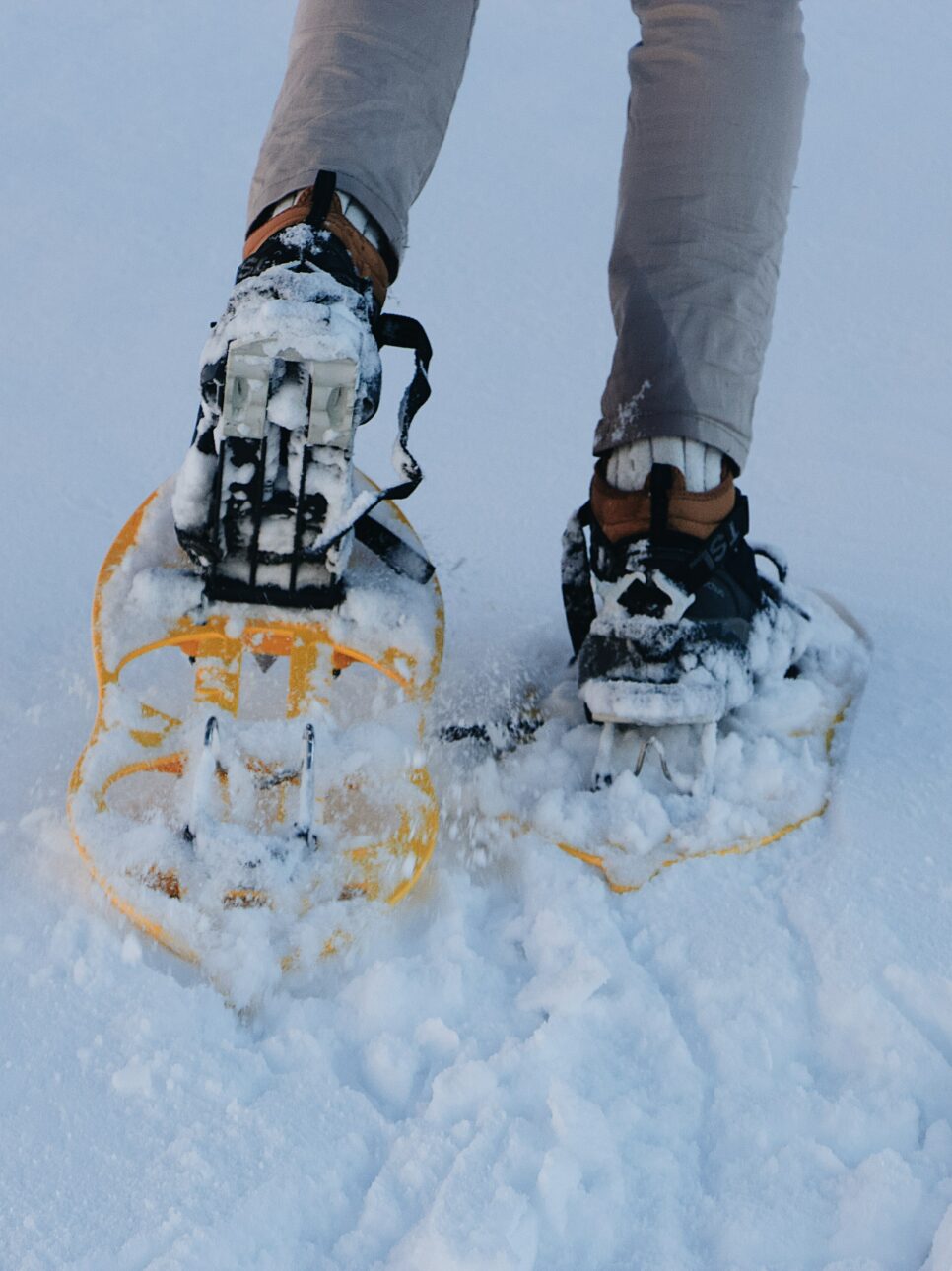 Photo by Maël BALLAND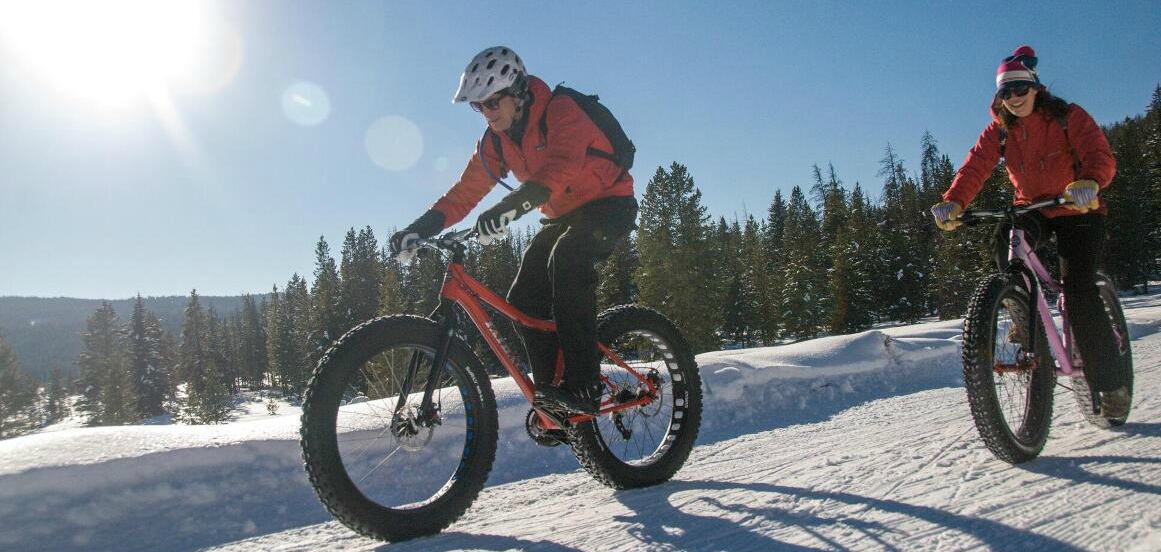 Fat Biking
Fat Biking is another enjoyable alternative recreational winter experience worthy of exploring. What matters most is having fun outdoors and engaging in winter recreation. With this winter sport, you ride on a bicycle with tires up to five inches wide. If you want a stable ride on packed snow, fat biking is for you, although it is slightly slower than expected. Fat biking conditions are good when skiing conditions are not. Too much fresh snow- usually two inches is not ideal- tires slip when the tread can't get traction. Above freezing makes riding on slush not recommended lest one creates deep ruts on the trails. Fat bike rentals are available at Grand Targhee Resort and Turpin Meadow Ranch; both have long groomed shared-use trails.
Now that you got the skinny on the
Winter trail options in Jackson, what will it be?
---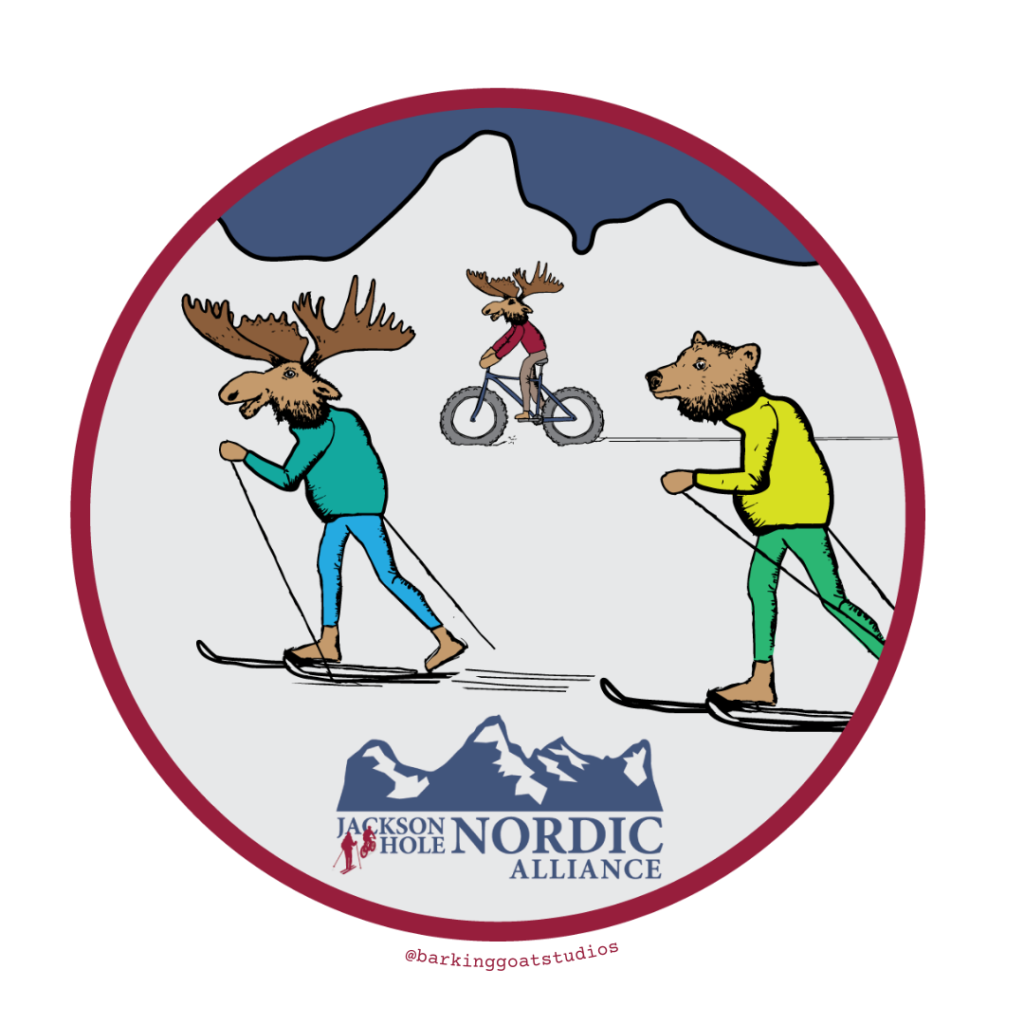 Explore More Winter – Where to Go:
Find a Nordic ski tour, fat bike tour, or snowshoe tour from local winter tour specialists, find your own tour/trail on JHNordic.com, or take a lesson:
Tour operators:
Best Trails on JH Nordic
Take a lesson at:
Mountain preparation and Knowledge – BackCountry Zero – If you are interested in adventuring off-the-beaten trail in winter, this excellent local resource is a must-read.
👉Explore More Winter – Are you JH Nordic ready?
Finally, here are some items to consider packing when you hit those Jackson Hole winter trails:
▶️Your phone with JHNordic.com/trails with your trail of choice
▶️Beanie hat
▶️Gloves
▶️Extra layers
▶️Snacks
▶️Water
▶️Sunscreen
▶️Sunglasses
▶️Headlamp
▶️Map
▶️First-aid kit
▶️Poopy bags & leash (if you're bringing your pup)
▶️Bear spray (early season or late season)
See you on the trails!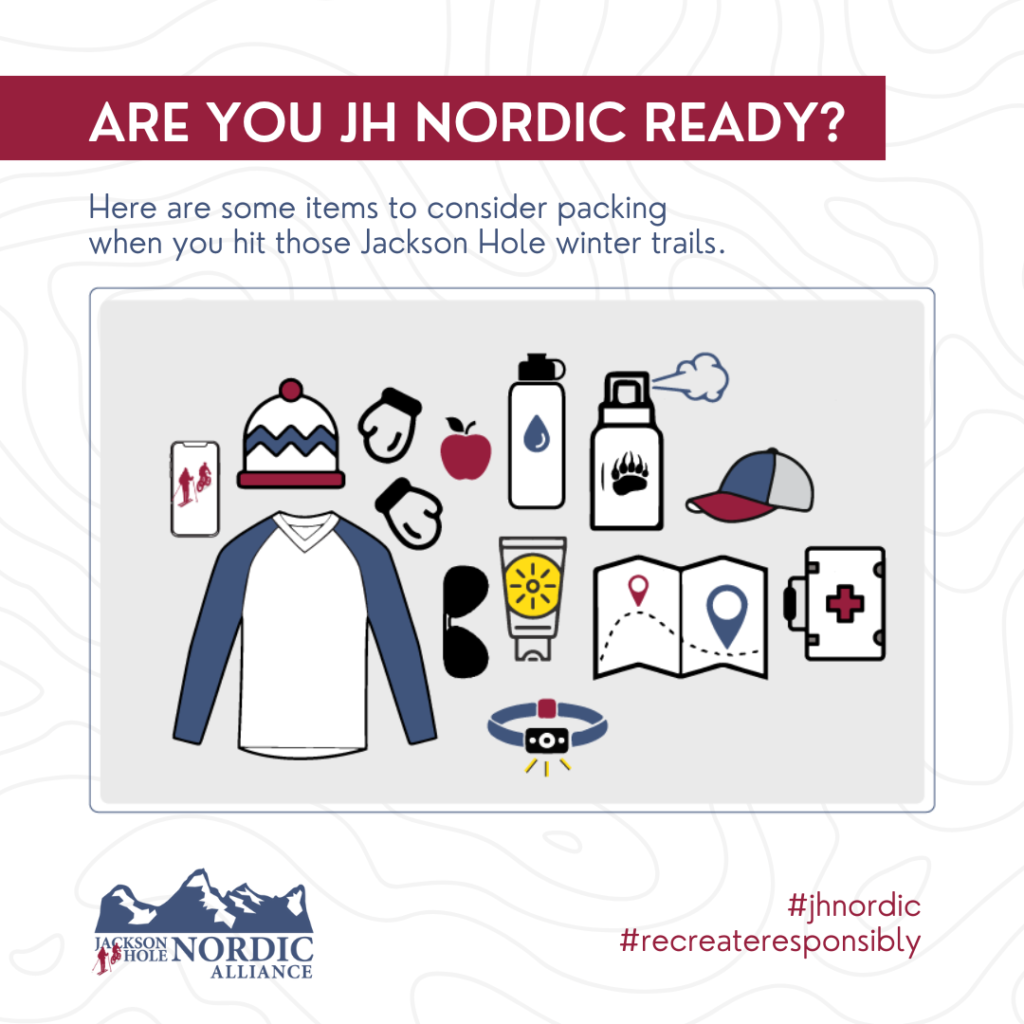 Recreate Responsibly & Nordic-ly
The winter season is a chance for us to all enjoy outdoor recreation. Let's take a moment to be mindful of one another, respect the land we share, the wildlife, clean up after your dog, greet one another with a smile, and leave no trace.