---
This Month at a Glance
---
ON THE BLOG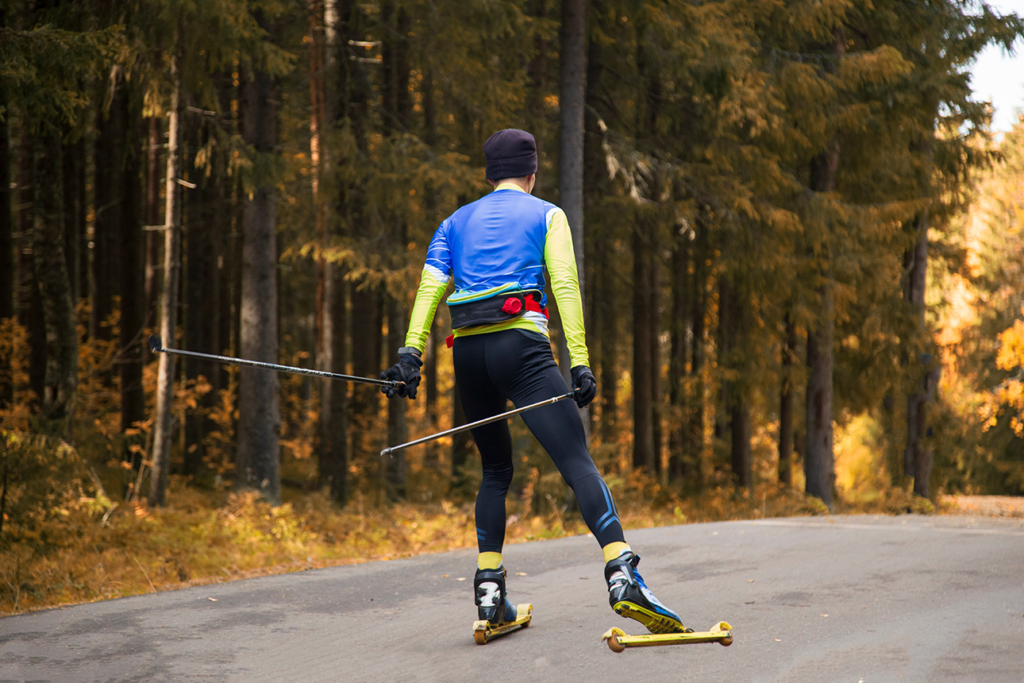 Even though the flowers are in full bloom and the mosquitoes are biting, you can still work on your cross country ski fitness in the summertime. Off season workouts enable cross country skiers to stay fit year-round. Continuous training allows skiers to jump back into their skiing routine as soon as the snowpack gets high enough. 
Want to feel ski-ready once the snowflakes start falling? Check out our summer fitness guide and get after it!
---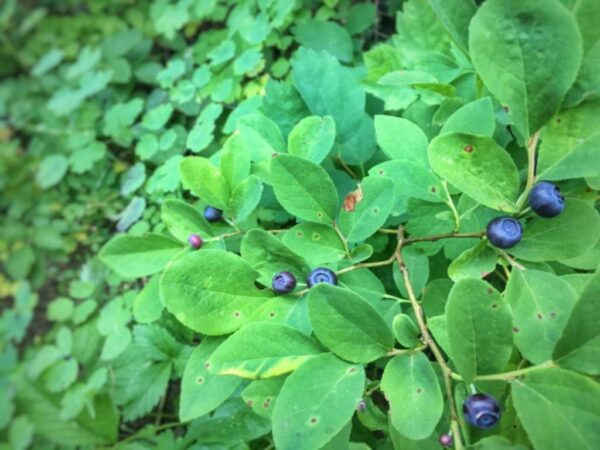 Now that it's mid-summer, huckleberries are starting to make their annual appearance. These delicious morsels are known to grow all over the northwest from up in Glacier National Park, further west in McCall, Idaho, and throughout the Tetons. They grow scattered about in Oregon forests, up into the Canadian territories, and sometimes as far east as Michigan.
---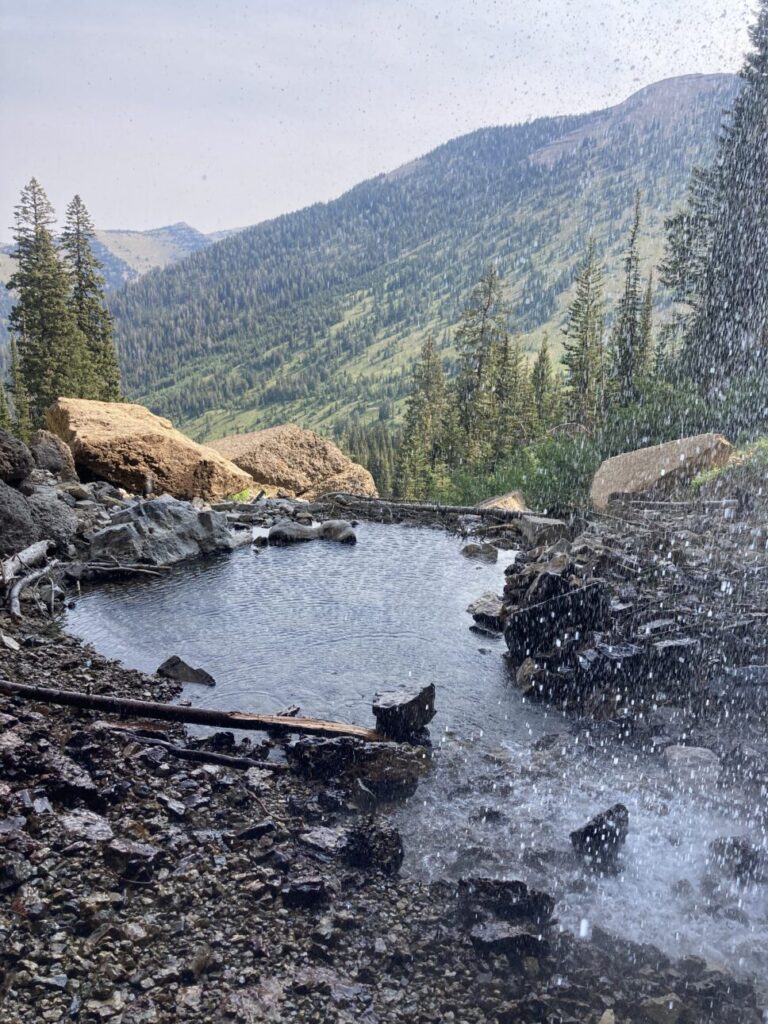 Darby Canyon—A great trail in winter or summer! One of our favorite trails is Darby Canyon road to Darby Canyon trailhead. In the wintertime you nordic ski the road to the trailhead and beyond.
Just a short drive from Driggs, the trailhead is easy to find. From Driggs you head south and three miles later you turn east onto 3000 south. Then you'll drive 3.2 miles and make a right when you reach the T. Follow the signs to South Darby Trailhead and you're there—easy peasy!
---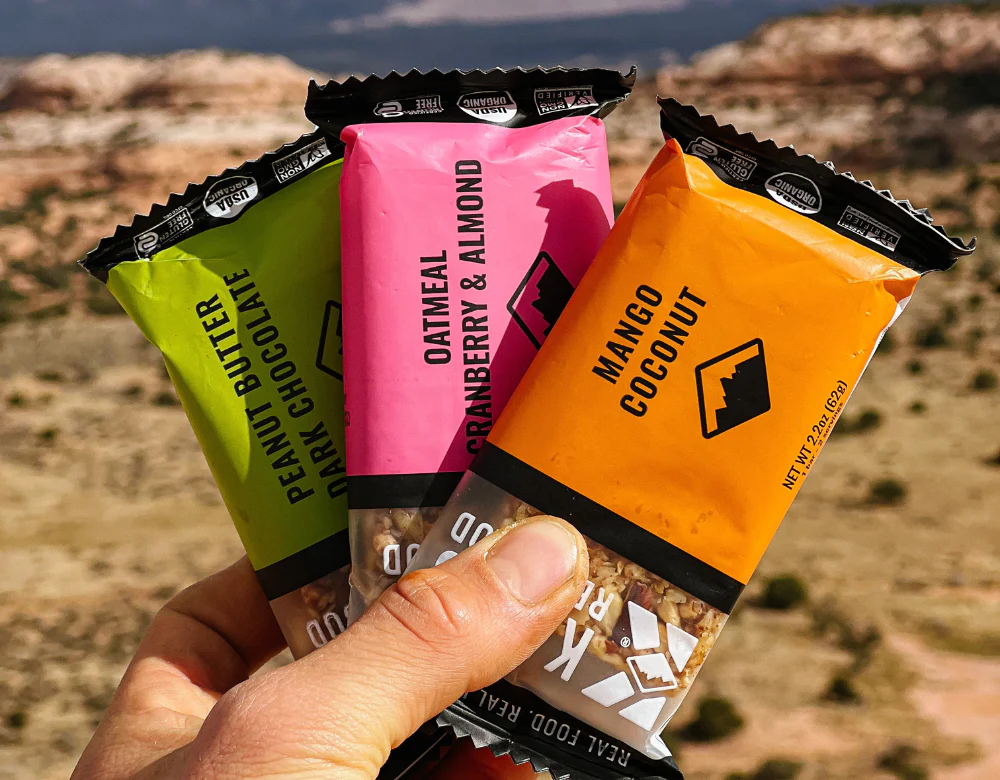 Mountain sports require a bit of grit and endurance. If you're hiking in the spring, trail running in the summer, mountain biking in the fall, or Nordic skiing in the winter, you need to fuel your body! Peak fitness requires healthy and adequate nutrition. There are books devoted entirely to ultramarathon nutrition—not even running! Why? Because you need to prioritize what you eat in the mountains. Proper nutrition keeps you energized, alert, and most importantly—healthy in the backcountry. Sometimes choosing trail snacks is more of a chore than anything else. If you're annoyed with grabbing the same trail mix and granola bar each time you pack for an adventure, take a peek at our Jackson Hole trail snacks guide for some new inspiration. 
Read on for our top five local snacks that we love and five classic trail snacks that aren't from here but we can't live without!
---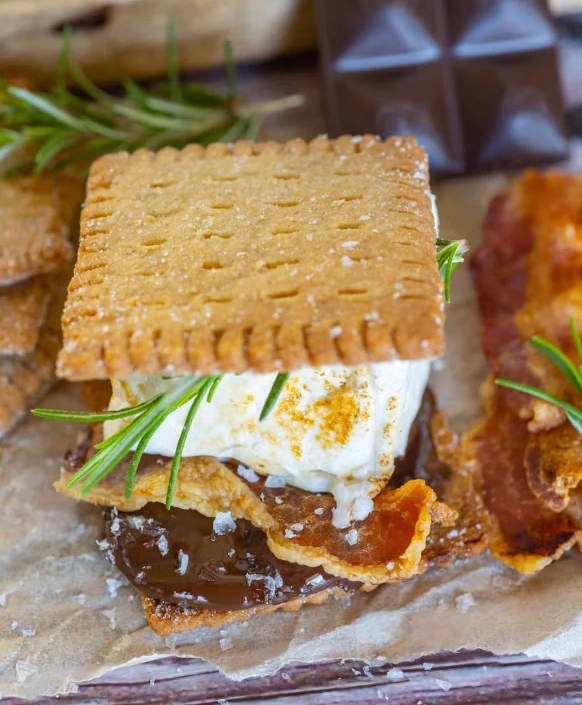 A summer evening cooling off from the August heat in the Tetons provides the perfect backdrop to enjoy a round of s'mores around the campfire. It's funny to think about the conversation around the campfire: pick a stick found around the campsite or bring your specialty s'more stick from home; once your stick is marshmallow ready, you then decide do you want to toast the marshmallow or nuke it completely or somewhere in between? It really is an art form.
---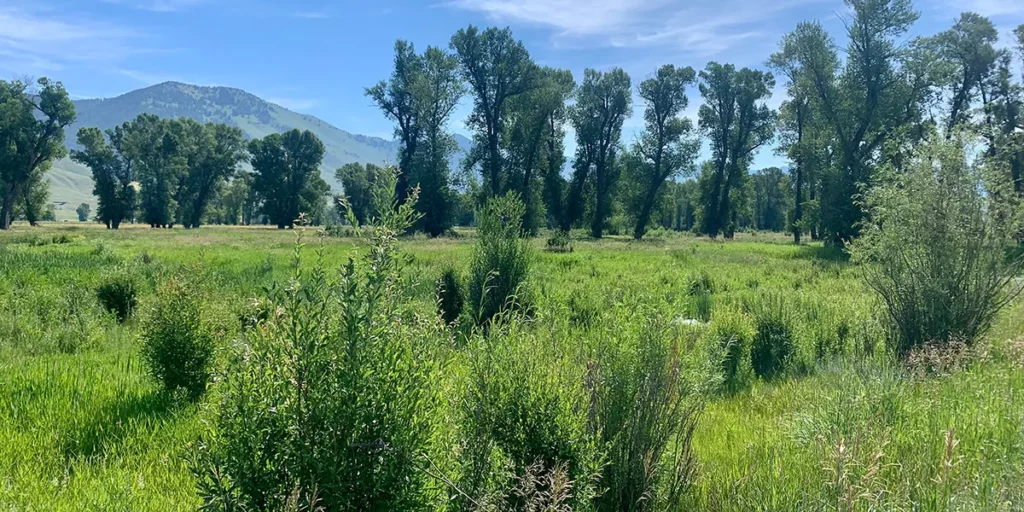 Provided by: The Hole Hiking Experience
Summertime can be a bit overwhelming in the Tetons these days, with traffic and parking delays, but the blue skies, sunshine, wildflowers, and warm temperatures are a joyous treat. These long summer days offer endless recreational opportunities for locals and visitors alike. The mountains continue to deliver their majestic beauty, fields of wildflowers, and diverse wildlife to watch and enjoy. The Snake River winds through the valley offering cool relief for us and our pets when the temperatures rise. And the valley floor remains green and lush. Looks like warm temperatures will continue with monsoonal moisture likely to arrive during the peak of summer. Always keep an eye on the weather and be prepared for inclement weather in the mountains.
---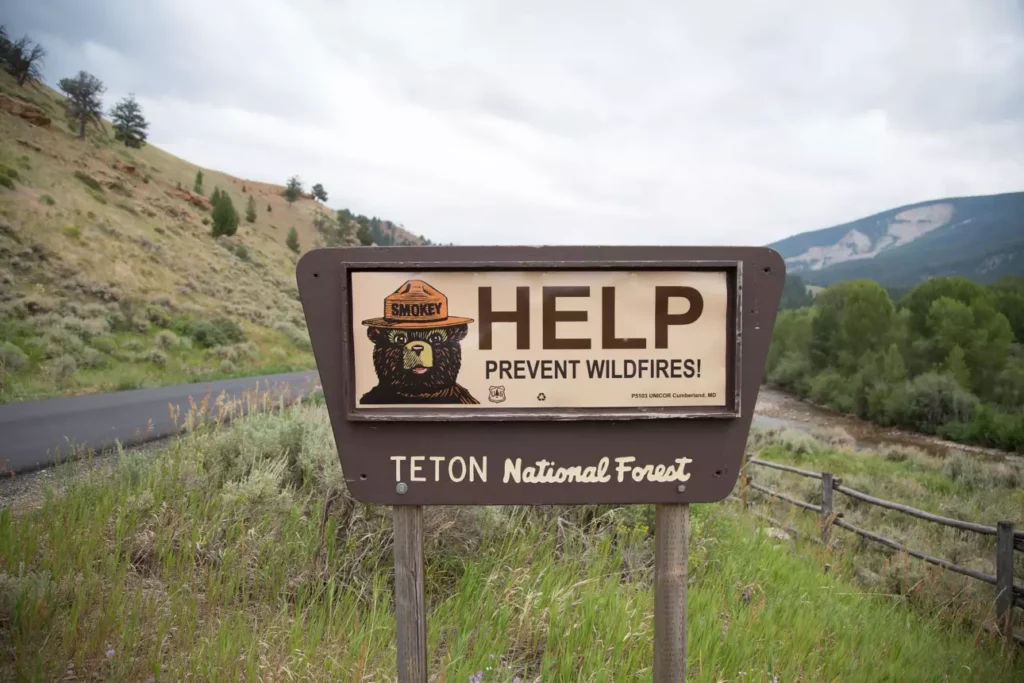 Article By: Buckrail, Photo: Nick Sulzer // Buckrail
BTNF launched 1710 AM on Tuesday, July 11. The new station will broadcast pertinent travel information to those recreating in the Forest, including camping tips, fire risk information, food storage suggestions, wildlife news and general safety advice.
Listeners might recognize a familiar voice narrating the fire safety PSAs: Harrison Ford.
"This is Harrison Ford. Hot, dry summers mean a campfire can rapidly spread, becoming a wildfire," one PSA begins.
We love that local conservationist, Harrison Ford, donated his time and voice to Responsible Recreation! Ford was recognized a few years ago for his local and international conservation efforts with the Teton Science Schools Murie Spirit of Conservation Award. He has also served with Conservation International.
---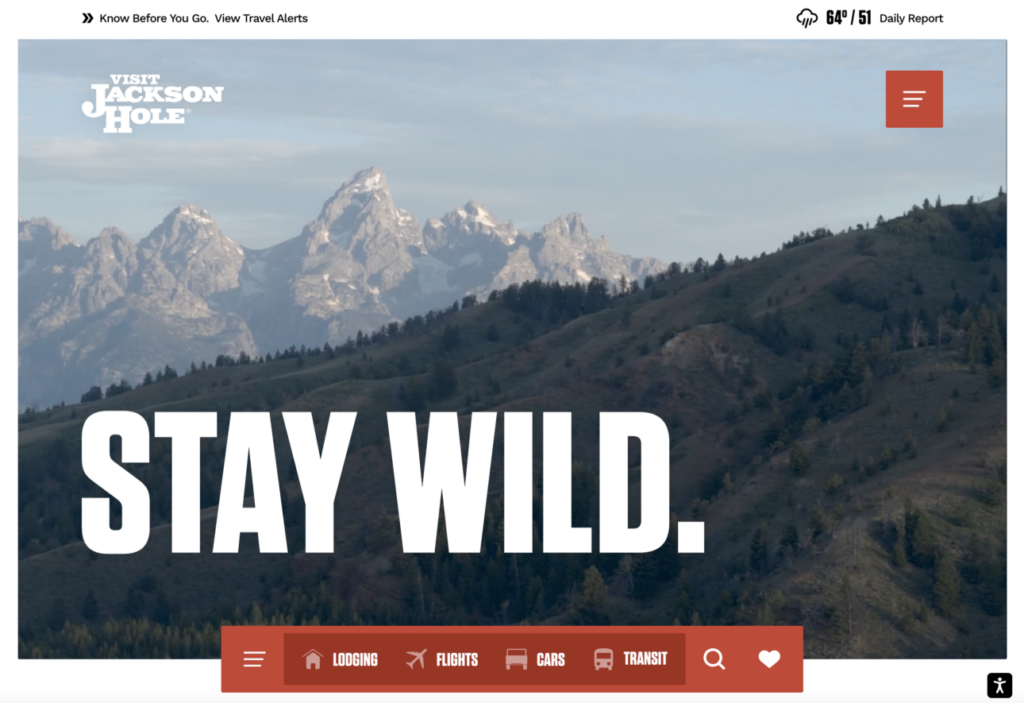 JH Travel and Tourism Launches New Website
We are excited to see JH Travel and Tourism Board's new launched website! This destination-wide resource includes our efforts here at JH Nordic and for that we are thrilled to serve the community in this collaborative way!
---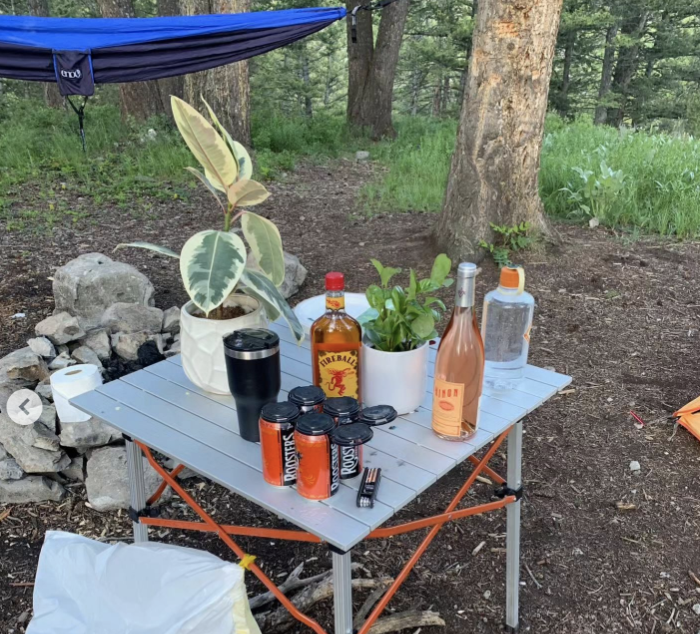 What not to do at a campsite (or ever)
Shared by Friends of Bridger Teton
Leaving trash in a firepit and bear attractants left out unsecured on a camper table. We are lucky to have volunteers and ambassadors, true #bffofthebtnf , to help our Forest and Friends stay safe and have fun!!
Remember to review the @recreate.responsibly and @leavenotraceorg Principles to help all of us, including the animals, be able to enjoy the wilderness for generations to come. Just do it.

Don't miss out! The JHN Events page is updated with a forecast of events coming up into the 2023/24 Winter season.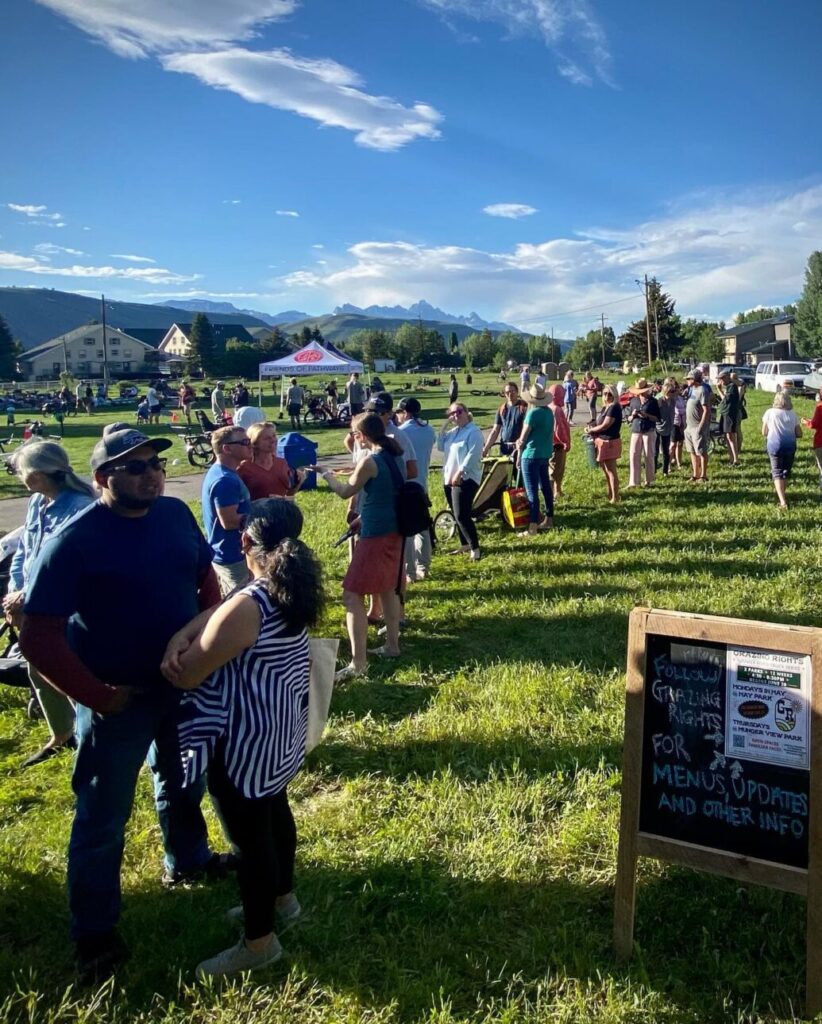 Wednesday, August 16th
5-8pm | Owen Bircher Park
Catch Friends of Pathways at Grazing Rights Wednesday, August 16th where they will be setting up a strider bike course!
---
Saturday, August 19
10am – 2pm | Curtis Canyon & Toppings Lake
Join us as we install fire rings at Curtis Canyon and Toppings Lake on Saturday, August 19th from 10am-2pm. We will be putting in fire rings as both locations at the same time, therefore please let us know which one you will be able to attend and help at.
Enjoy a celebratory s'more (or two!) and refreshments after installation is complete to mark the occasion. It has been recommended that you wear long pants and have work gloves. More details to follow. Please RSVP.
---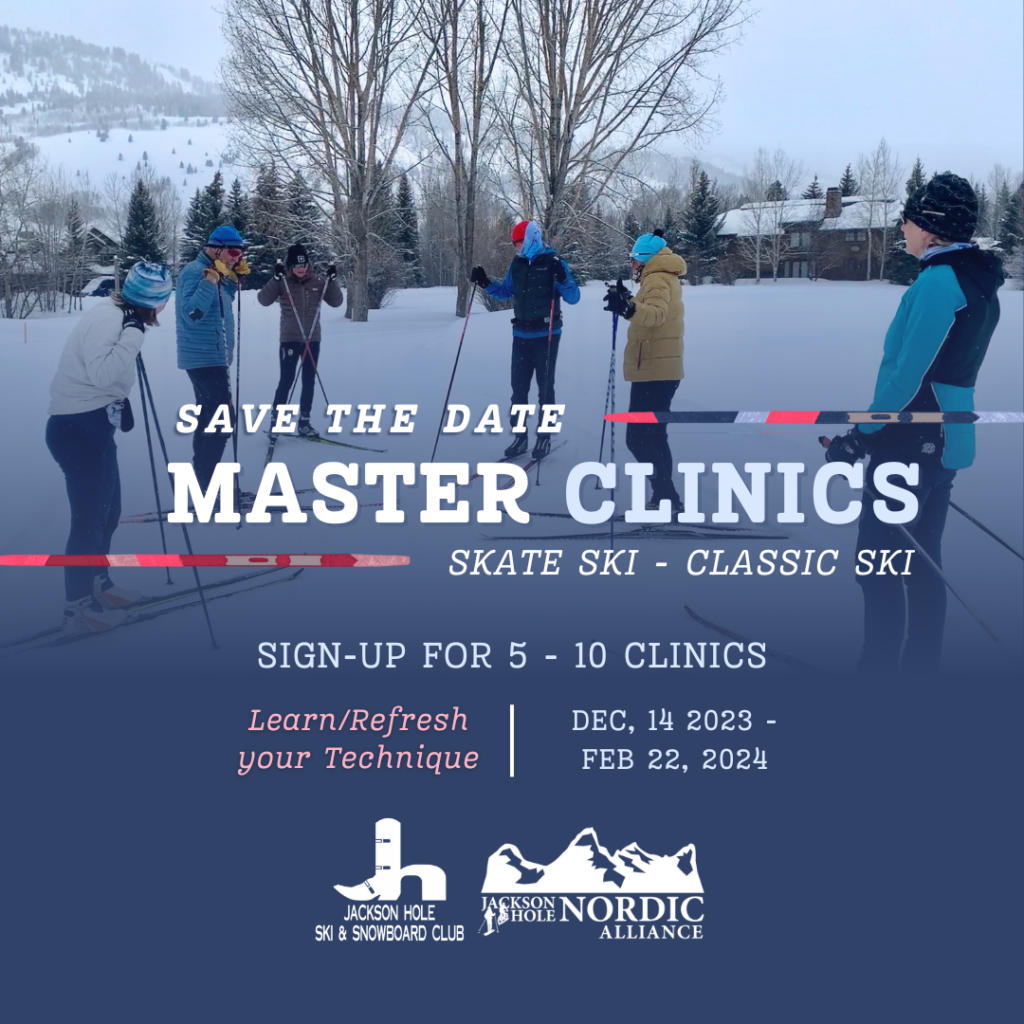 JHSC Nordic Recreational Masters Clinics
Thursdays, Dec 15, 2023 – Feb 22, 2024
11am – 12pm | Alternating between Teton Pines and Trail Creek
The Nordic Master Clinics are back! Learn/refresh your technique on classic and/or skate skis with certified coaches in small groups. Sign-up from 5-10 clinics, no drop-ins please.
---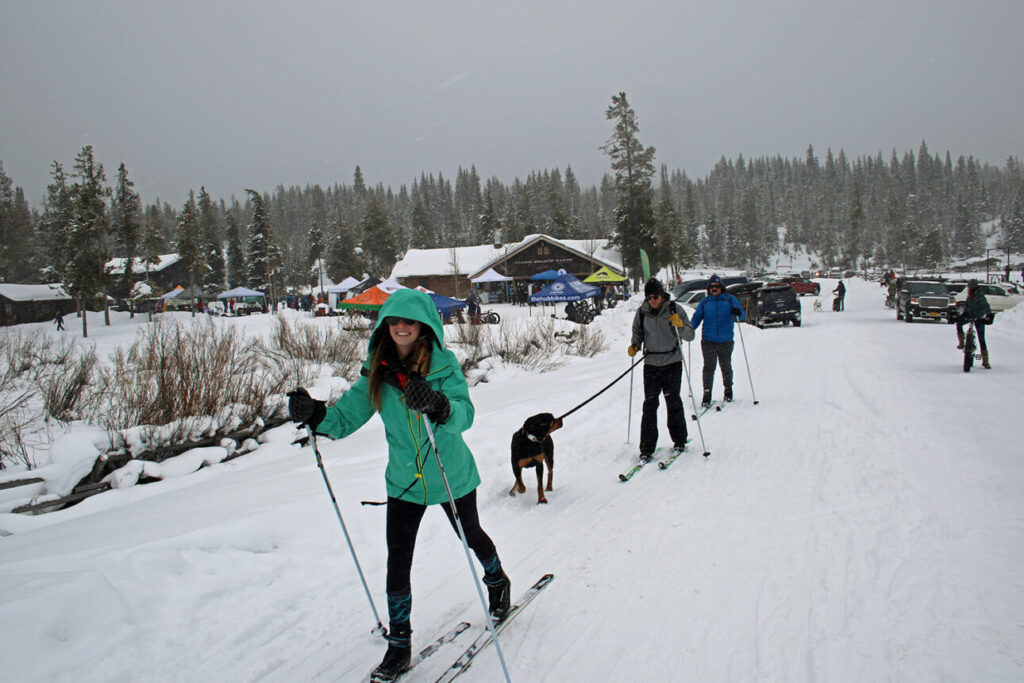 Saturday, January 7th, 2024
Turpin Meadow Ranch
Fun, Free Community Day – with Raffle benefiting local Nordic Alliance non-profit
Free trail pass, free skate & classic XC ski demo gear, free fat bike demos, free Nordic ski lessons, free BackCountry Nordic Ski & Snowshoe tours, Kids Corral (2-5 yr olds), Bridger-Teton USFS wildlife and wilderness info, Kates Bars, Lunch, snacks, hot & cold drinks.
---
---
We'd love to hear about your outdoor adventures. What are you doing to stay healthy, safe, respectful of community health guidelines – send pictures or post on FB and Insta – #JHNordic