To teach kids and others to "Recreate Responsibly" is the slogan in just about any mountain town. From seasoned outdoor enthusiasts to beginners, every person is responsible for our beloved natural spaces. When you teach kids how to recreate responsibly, you give them wisdom for life. They will grow up to be responsible adults who take care of the environment around them. The goal is to treat public land in such a way that our grandchildren's grandchildren will still be able to access and recreate on the same trails one day.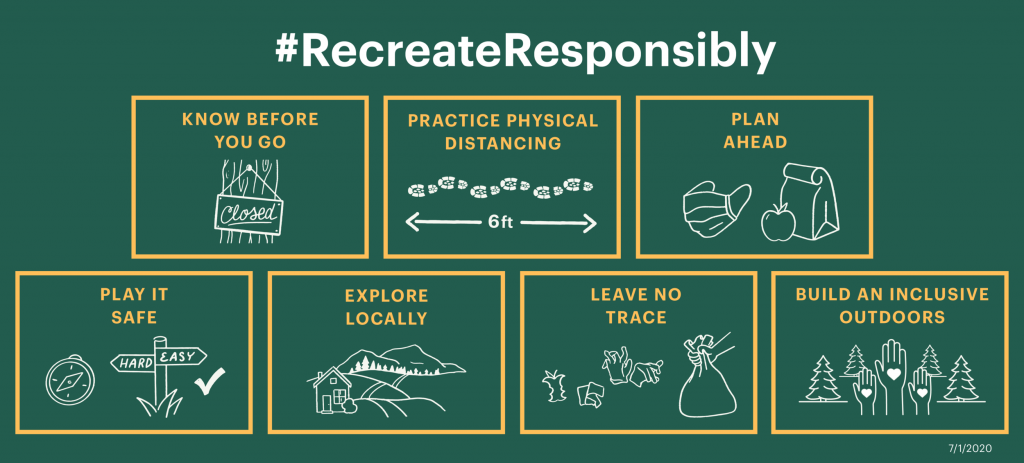 These are our top nuggets of wisdom when it comes to teaching kids to recreate responsibly on our trails:
Know Before You Go
Check official websites and other centers of information to learn about the forecast, winter closures, fire restrictions, bear activity, migration corridors, trail conditions, snowpack, river reports, and more before you head out.
Respect Others
Be respectful towards other recreationists, vehicles, animals, and the people who manage and maintain the trail systems in Teton County.
Properly dispose of waste, leave what you find, pack out what you pack in, and stay on the trail.
Recreating with Kids Won't Go Perfectly Every Time—and That's Okay!
Mountain adventures with kiddos won't go according to plan every time. Your baby has a blowout as soon as you start nordic skiing Emily's Pond levee or your six-year-old wants to stop and pick up a new rock every fifteen feet while you desperately try to get to Leigh Lake. Take a deep breath and learn to enjoy the process. One day these same kiddos will be leaving you in the dust!