Mountain sports require a bit of grit and endurance. If you're hiking in the spring, trail running in the summer, mountain biking in the fall, or Nordic skiing in the winter, you need to fuel your body! Peak fitness requires healthy and adequate nutrition. There are books devoted entirely to ultramarathon nutrition—not even running! Why? Because you need to prioritize what you eat in the mountains. Proper nutrition keeps you energized, alert, and most importantly—healthy in the backcountry. Sometimes choosing trail snacks is more of a chore than anything else. If you're annoyed with grabbing the same trail mix and granola bar each time you pack for an adventure, take a peek at our Jackson Hole trail snacks guide for some new inspiration.
Here are our top five local snacks that we love and five classic trail snacks that aren't from here but we can't live without!
Kate's Bars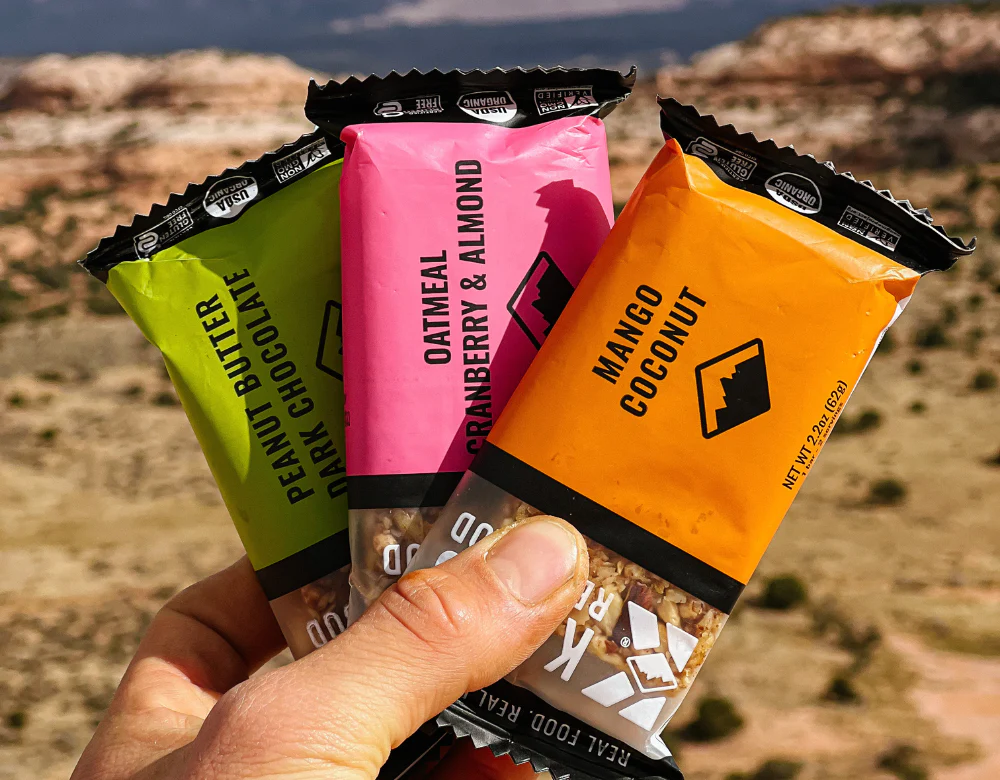 Kate's bars, made by Kate's Real Food, is a Jackson Hole favorite. You'll see these in practically every outdoor shop as well as some of our grocery stores. Their bars and snack bites are organic, non GMO, gluten free, and soy free. Kate's Real Food was founded in 2010 when it launched the Tram Bar—a snack with the perfect blend of organic milk chocolate, sesame seeds, antioxidant rich apricots, oats, and honey. Each bite is a sweet and salty adventure in and of itself. Now you can buy a variety of flavors. Before you hit the trails, try some of our favorites:
Mango Coconut
Peanut Butter Milk Chocolate (tram bar)
Dark Chocolate Mint
White Chocolate Macadamia
Lemon Coconut
Jerky and Snack Sticks from Jackson Hole Buffalo Meat Company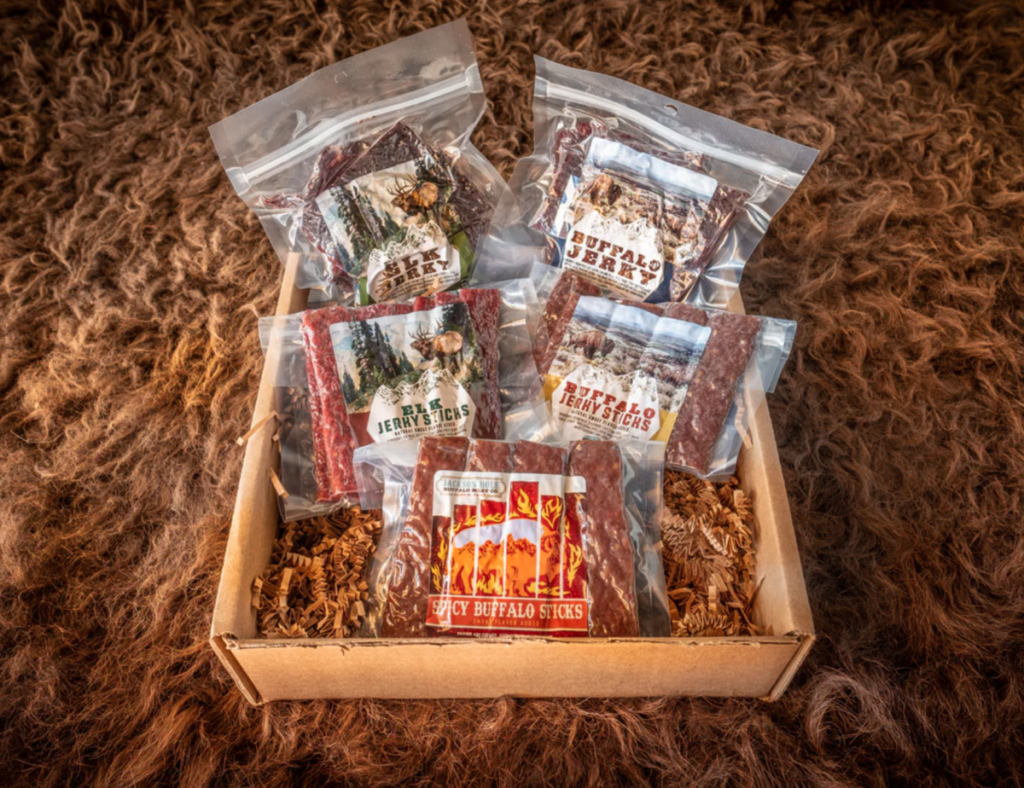 It's hard to beat locally sourced elk and buffalo jerky and snack sticks. JH Buffalo Meat Company ethically raises big game on the open range to provide healthy nutrition to customers and simultaneously maintain Wyoming's ecosystems. Their jerky is slow cooked and then dried after—giving it the perfect texture. Plus, their snack sticks and jerky come in a variety of flavors. Our go-to is their Jackson Hole Jerky Experience package which includes:
Buffalo Jerky
Buffalo Jerky Sticks
Elk Jerky
Elk Jerky Sticks
Spicy Buffalo Sticks
A lot of popular trail snacks are packed full of sugar which is why we love this protein rich, salty snack instead.
Naughty Fruit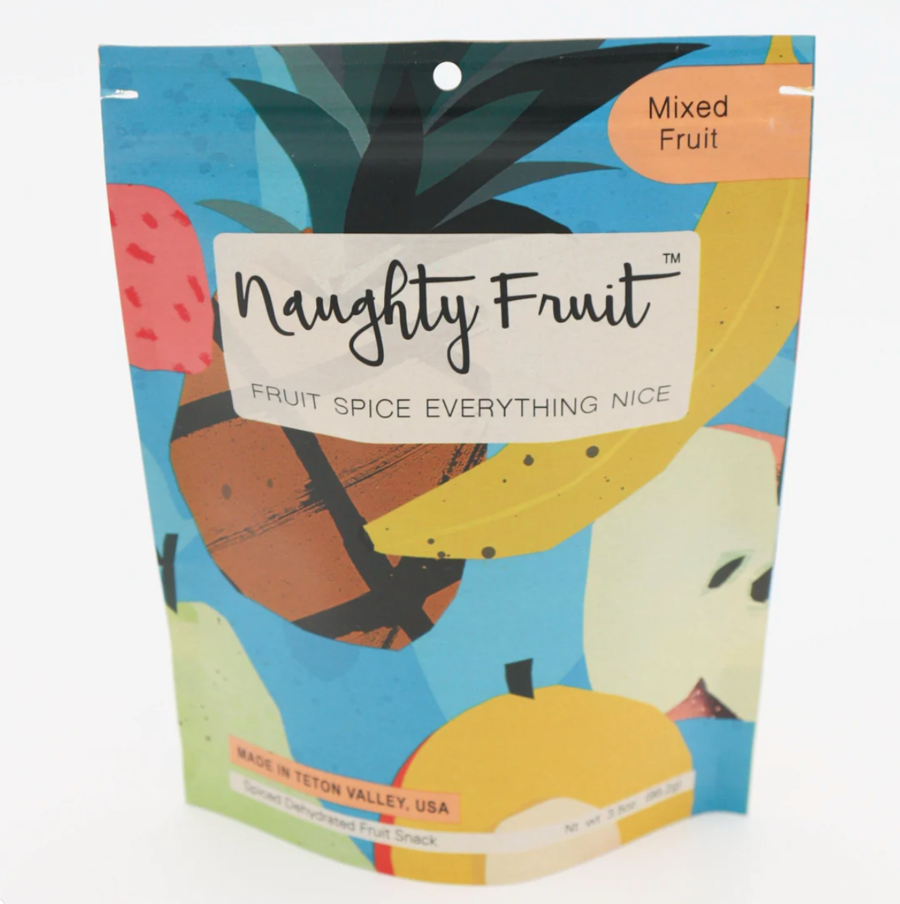 In Mexico, fruits are considered naked without the tasty zing of lemon or lime, chili and salt. Using natural dehydration techniques that preserve the nutritional qualities of fresh fruit, we bring this tradition to a convenient, travel-ready snack that is chewy, naturally sweet and super delicious! – Naughty Fruit
You'll never go back to bland fruit snacks after trying Naughty Fruit! Naughty Fruit is based out of Teton Valley and inspired by the owner's Mexican heritage. If you need to stock up on trail snacks then go with the "All in One Pack." You'll get 6 bags total, one of each flavor—Strawberry, Banana, Pineapple, Mango, Apple, Pear, and Medley.
Cafe Genevieve's Pig Candy Trail Snacks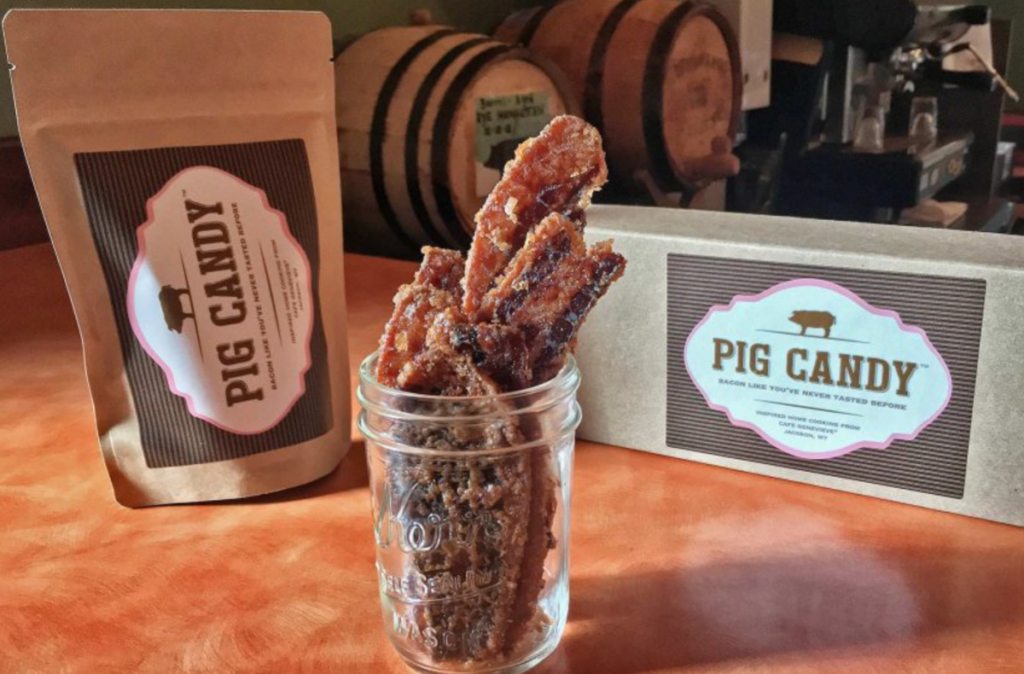 Literally, "pig" candy – cooked in house daily, thick applewood smoked bacon, coated with a blend of sugars and spices and baked low-and-slow for the perfect bite, as featured on Food Network's "Triple D".
"Pig Candy" may not be the most enticing name of a snack—but it's a must have if you're in Jackson. Cafe Genevieve uses its historical Wyoming cabin to cook the perfect blend of a sweet and savory treat. It's just a block from the town square so it's an easy stop if you're heading into Grand Teton National Park from the town of Jackson.
Persephone Bakery Trail Snacks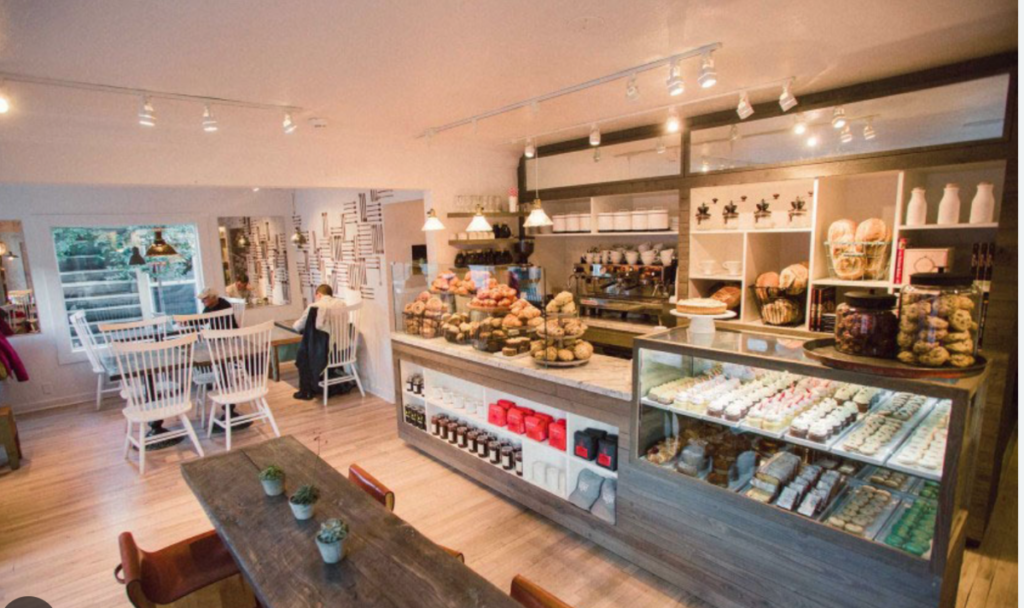 We live as we bake and we bake as we live: With heart, hard work and creativity. Through Persephone, we have found like-minds in the mountains, kindred spirits who care about food and design, nature and art. On our deck, we delight in overhearing conversation topics as wide and wonderfully Jackson as new albums and bear encounters. Every day, we draw inspiration from the deep well of talent in the Tetons, our team of loyal local employees, and the creativity of those who helped us realize our vision. Visit any of our three Jackson Hole coffee shops and cafes for a taste of the Tetons.
Persephone Bakery is a favorite for locals and tourists alike. They offer freshly baked pastries that are great as trail snacks. You can easily walk to Persephone from the town square (it's just a block away) and order sweet or savory pastries. We will warn you, get there early because Persephone can have a line out the door and down the street—because it really is THAT good. Our favorite baked goods for the trail are:
Ham and cheese croissant
Morning glory muffin
Cheddar scallion biscuit
Chocolate hazelnut banana bread
Chocolate chip walnut cookie
Other Local Trail Snack Honorable Mentions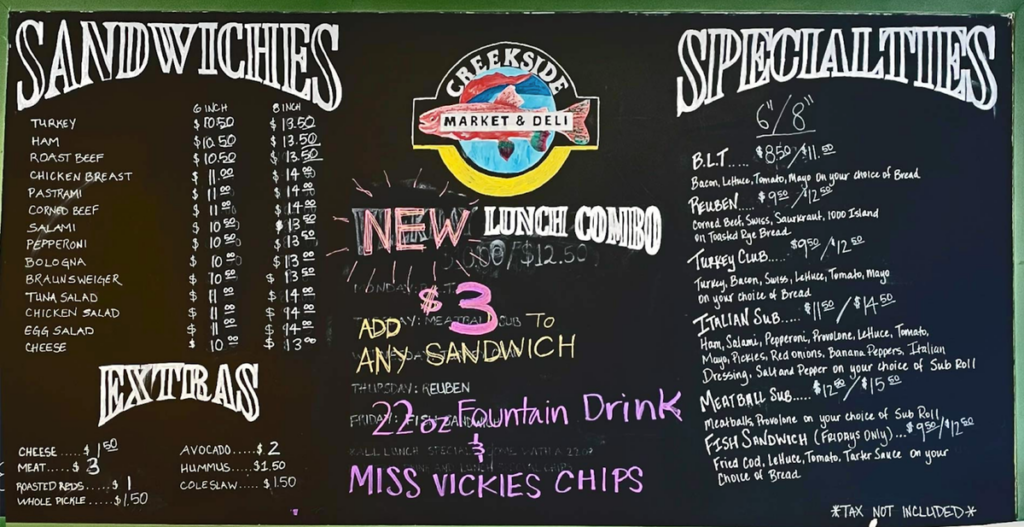 While the previous five local trail snacks are our top picks, we also want to point you in the right direction for other local food you could take on the trail. Try:
Now that you have a good idea of local trail snacks, let's explore some of the most reliable tasty trail snacks that you can buy online or in larger stores.
CLIF BLOKS Energy Chews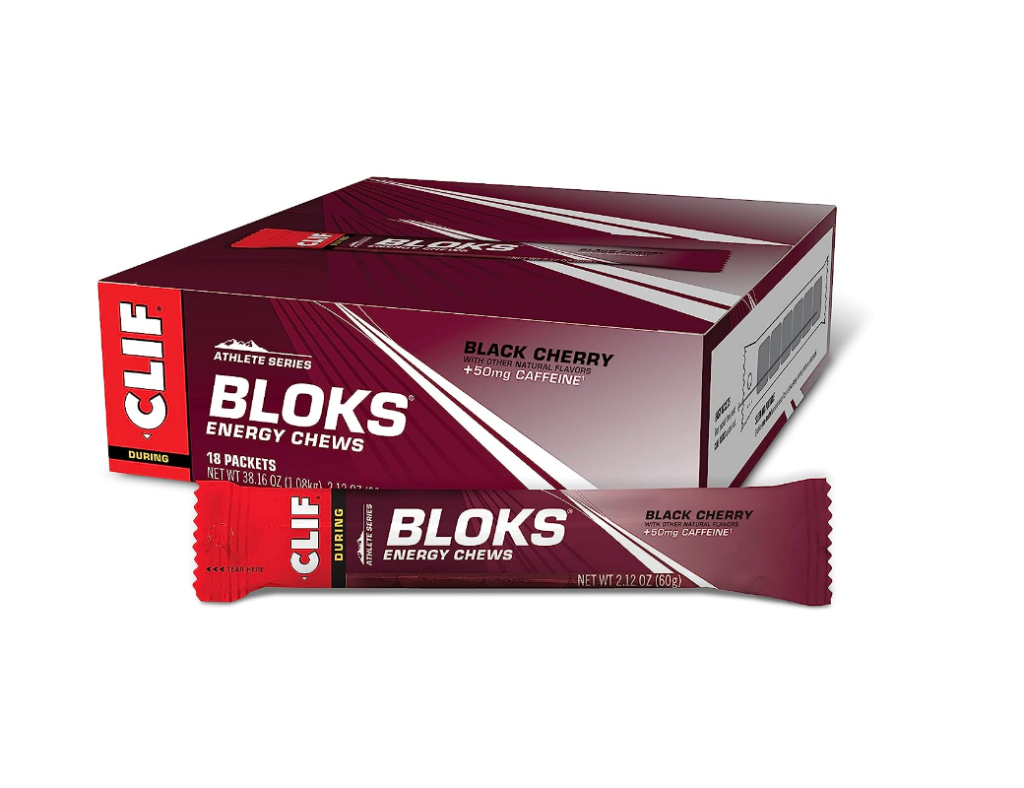 These are a game changer on the trails. CLIF BLOKS energy chews are perfect for a long day in the mountains. When your feet are dragging, just pop a couple of these in your mouth for a burst of energy. These shot bloks replenish your electrolytes and increase your blood sugar levels. They come in sleek and portable packaging which allows you to easily grab a cube or two and continue your activity. Plus, its compact packaging makes it easy for you to store the energy chews in a backpack, running vest, fanny pack, ski pants, or running shorts. Pro tip: buy the CLIF BLOKS with caffeine, you'll thank us later! Your options are:
Black Cherry (50 mg caffeine)
Margarita (extra sodium)
Mountain Berry
Orange
Strawberry
Tropical Punch (25 mg caffeine)
FBOMB Nut Butters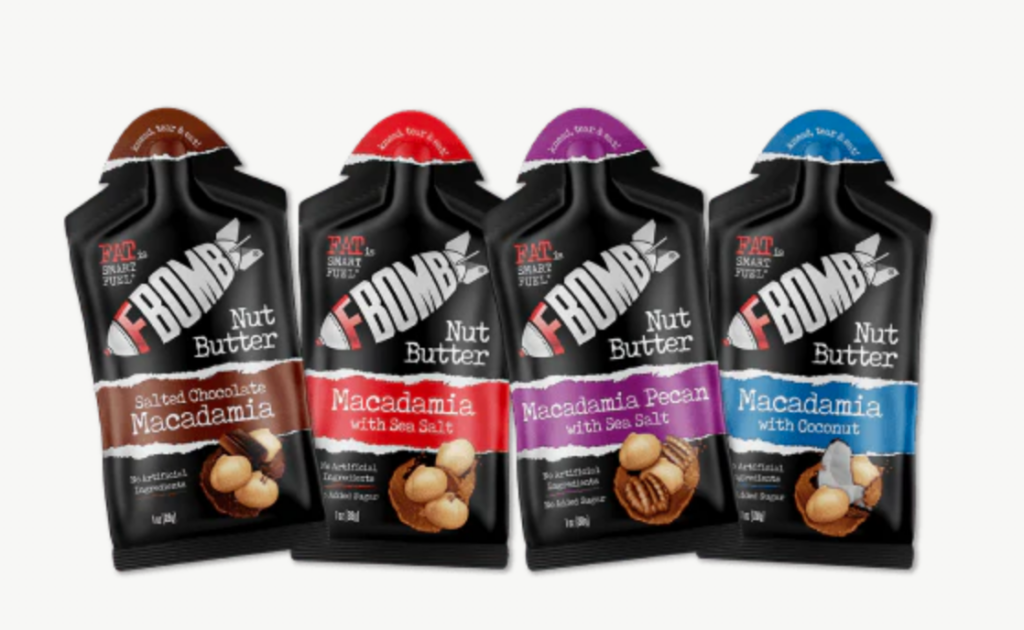 Made from high fat natural dry roasted macadamia nuts, these packets are the highest density source of energy of its kind. The texture, flavor, and convenience of these packets earn it a place in your pack wherever you go.
Aptly named, "FBOMB" for Fat-Bomb, these macadamia nut butter packets are phenomenal. They're exactly what you crave toward the middle or end of a mountain adventure—just when your body's craving something fatty. Each flavor is a great blend of savory and sweet. Remember to knead the package before you open it because the chunky parts of the butter have separated from the oil.
Oberto Specialty Meats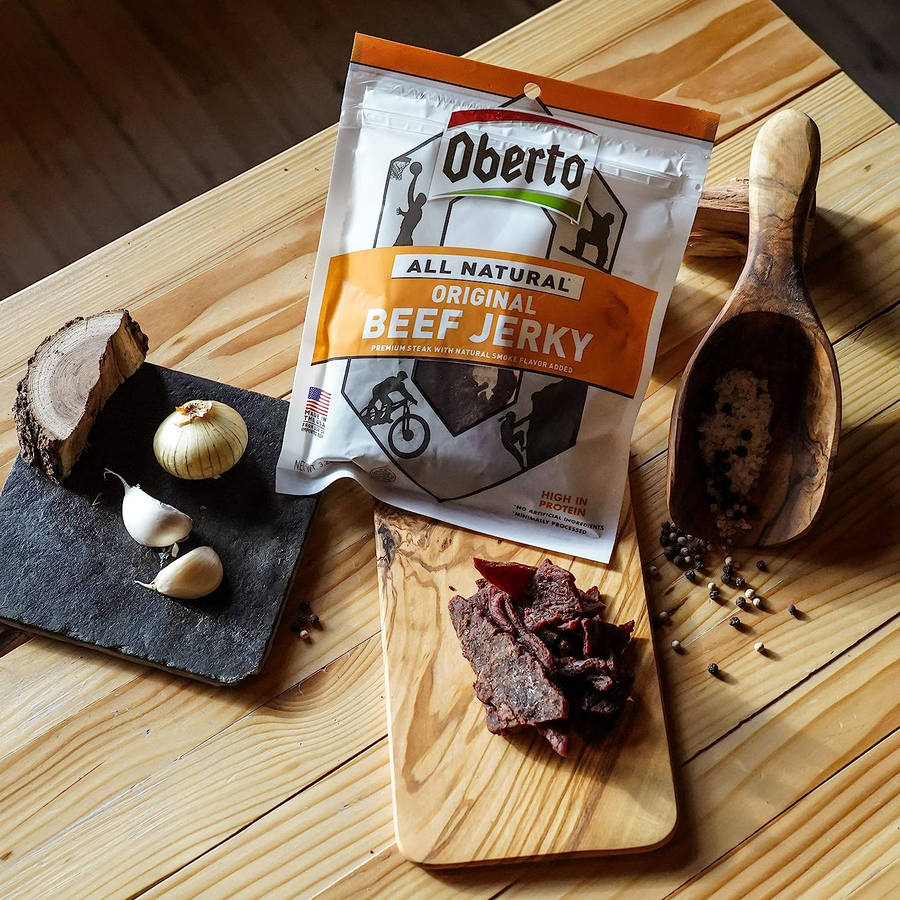 We've reinvented the meat stick category with our new smoked sausages that are naturally wood smoked an amazing six times for maximum flavor.
You need trail snacks that can offer plenty of sodium when you're hiking, biking, or skiing for hours on end. Ideally, you want a salty snack that offers more nutritional value than crackers or pretzels. Oberto Beef Jerky is a big-name brand that doesn't skimp on flavor, texture, or quality ingredients.
Gourmet Nut Power Up Mega Omega Trail Mix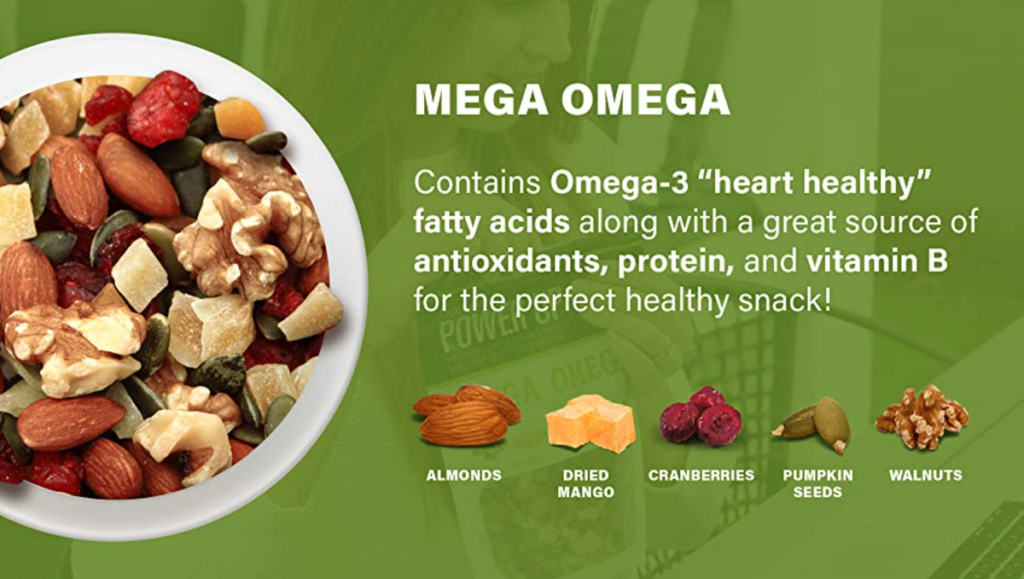 We can't make a trail snack guide without at least one trail mix—it's a crowd favorite! Trail mixes are relatively lightweight, easy to store, and nutritious. The Mega Omega bag stands out among other similar trail mixes because it's packed full of satisfying flavors and textures. Plus, it's SO good for you. In one serving you'll get a healthy dose of Omega-3 'heart healthy' fatty acids, protein, vitamin B, antioxidants, and more. If you don't like the combo of ingredients in the Mega Omega mix, you can try some of the other Power Up bags like:
Antioxidant Trail Mix
High Energy Trail Mix
Goji Power Trail Mix
Almond Cranberry Crunch Trail Mix
Protein Packed Trail Mix
Nature's Trail Mix
Honey Stinger Waffle Trail Snacks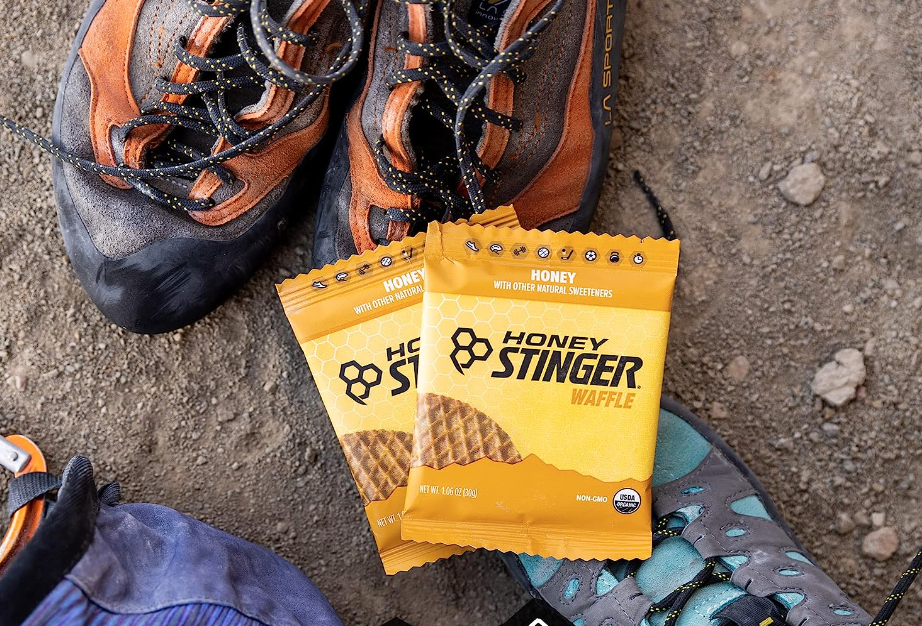 Honey Stinger Waffles are popular among endurance athletes because they give you energy without artificial sweeteners, colors, or preservatives. Their most popular flavor is a thin layer of honey sandwiched between two thin waffles. It will satisfy your tastebuds and fit into small spaces like a running vest or fanny pack. If you need energy at a moment's notice, then these waffles can help you out. Honey Stinger also makes bars, chews, gels, and hydration packs. Try one of their variety packs so that you can sample their vanilla, honey, salted caramel, cookies and cream, and cinnamon waffles.
Trail Snacks for Long Lasting Energy
We hope that our trail snack guide gives you new inspiration so that you don't buy the same snacks over and over again. Change it up. Try some of our suggestions and see how you feel after a long day on the trail. Which snacks surpassed your expectations for flavor? Which snacks gave you a boost of energy? Let us know!