When Skinny Skis opened its doors in 1974, it would be one of the best things for the growing cross-country ski community in Jackson, Wyoming. While JH Nordic would serve as an educational resource and JH Ski & Snowboard Club mentored the next generation of skiers, Skinny Skis made sure cross-country skiers were properly outfitted for the trails.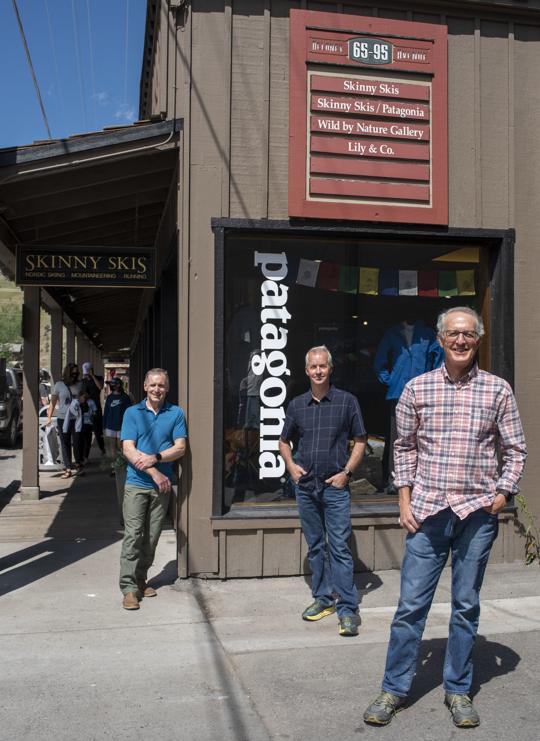 As a local small business, Skinny Skis asserted itself as the nordic specialty shop in the valley, carrying loved brands like Madshus, Odlo, and Fischer. Though it did not take them long to expand as a year-round storefront stocking gear for trail runners, hikers, and backcountry campers.
Over Skinny Skis' nearly 50 years in business, there has been an evolution of ownership – each owner bringing a shared love for the outdoors along with their own unique expertise. It all began when Jeff Crabtree and Owen Anderson launched Skinny Skis as a means to acquire skis for the JH Ski Club Nordic Program. A few years later, Phil Leeds joined, and the team expanded its seasonal offerings as an all-around gear store. The rest was history.
Nowadays, Skinny Skis is owned by Scott O'Brien, who has been an owner since 2014, and Taylor Hall who joined in 2020.
In the midst of their flagship season, the Skinny Skis team is busy both selling and renting cross-country gear. On a cold morning in February, Scott O'Brien managed to find some time to sit down and talk with his friends at JH Nordic.
What is your relationship to cross-country skiing? When did you start?
I probably started skiing when I was 12 or 13 years old in the midwest. What is interesting is how it all transpired. My mother was going to take a friend and me to a downhill ski resort. When we got there, they were out of alpine rentals but they did have cross-country ski rentals. A twist of fate of sorts. If I had alpine skied that day who knows what would've happened.
As Skinny Skis owner, where are your favorite places to ski in Jackson?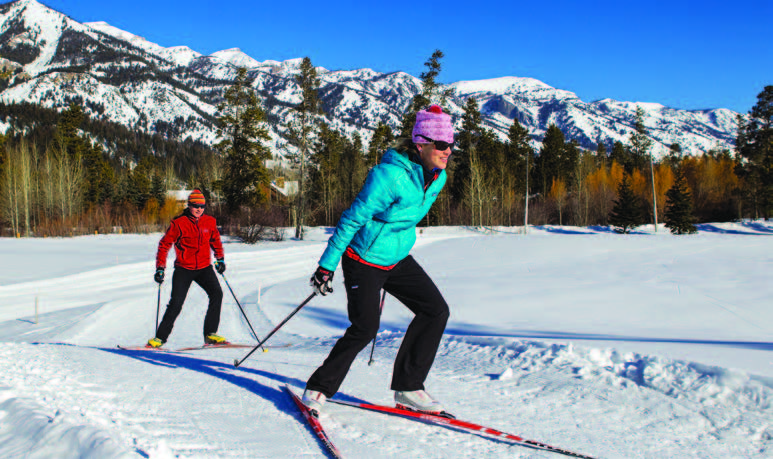 Trail Creek Ranch is my favorite place to nordic ski. After that Grand Teton National Park. Either skating on the track up there or doing backcountry terrain. Probably my favorite time of year is in the spring when you can go up to GTNP and cruise. The snow is set nice and firm, perfect for skate skiing.
Do you have any favorite XC events in the community you recommend to Skinny Skis customers?
Two events come to mind:
One is the Free Ski Day at Turpin Meadow Ranch. It attracts quite a few residents and gets people outdoors with a number of snow activities.
Second, the Moose Chase which is put on by the JH Ski & Snowboard Club is coming up soon. There was a break for a couple of years but we're bringing it back this year. I like that it attracts skiers throughout the region and it's more of a laid-back competitive event.
How would you describe Skinny Skis relationship with JH Nordic?
I think it is a fantastic symbiotic relationship. Skinny Skis recognizes all the work the JH Nordic team and Nancy Leon have done for cross-country skiing in the valley. She has expanded a little bit more to include fat biking and snowshoeing. It's really about having fun on the snow in the winter. As a business, we are pretty tied to JH Nordic. It attracts new nordic skiers as well as new recreators to complementary activities.
It's important that any nordic users or any winter recreators really take the time to appreciate and thank the different local organizations. The entities that provide opportunities to get out and ski, fat bike, or snowshoe here in the winter is priceless. For example; Teton County Parks and Rec, NFS, JH Nordic, Teton Pines, JH Ski & Snowboard Club – they're all part of creating this winter experience for the number of us who share such a remarkable playground here in the Tetons.