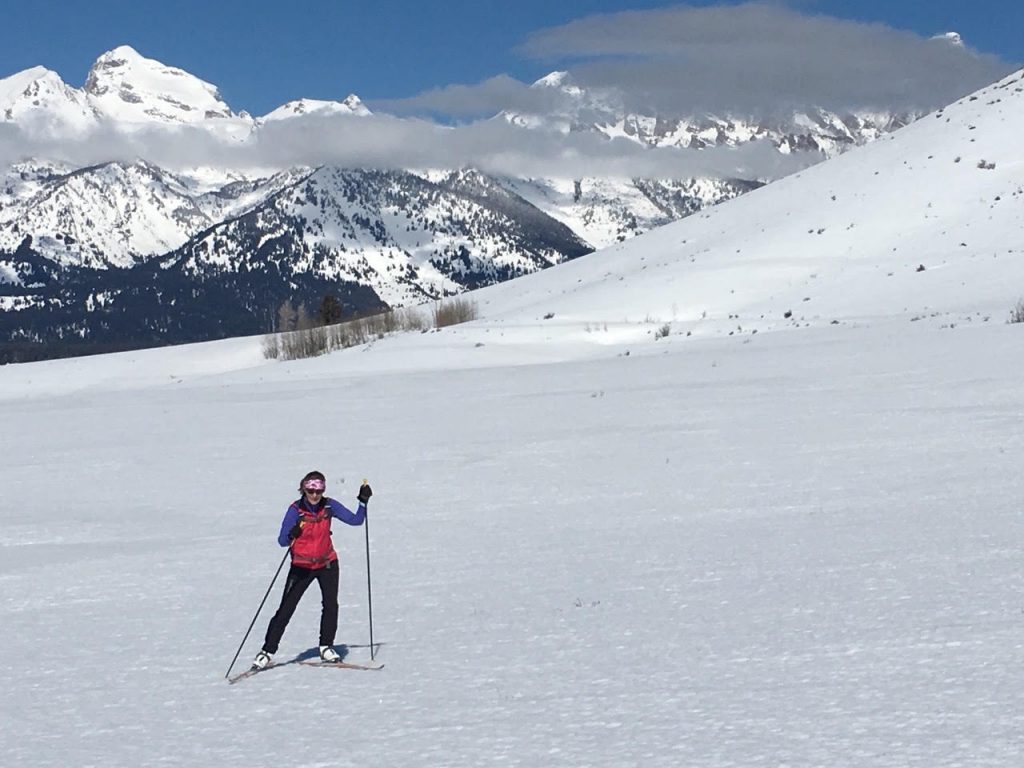 Help us create and deliver the information that you enjoy most!
JHNordic is looking for community input to assist us in improving our digital platforms and community information services on Jackson Hole Winter Trails recreation – Nordic skiing, fat biking & snowshoeing.
JH Nordic is community-based and designed for you – we want to learn from you!

Raffle Prizes for participation! 10 survey participants will be randomly selected to win either the latest JH Nordic buff or a JH Nordic NoSo patch.
---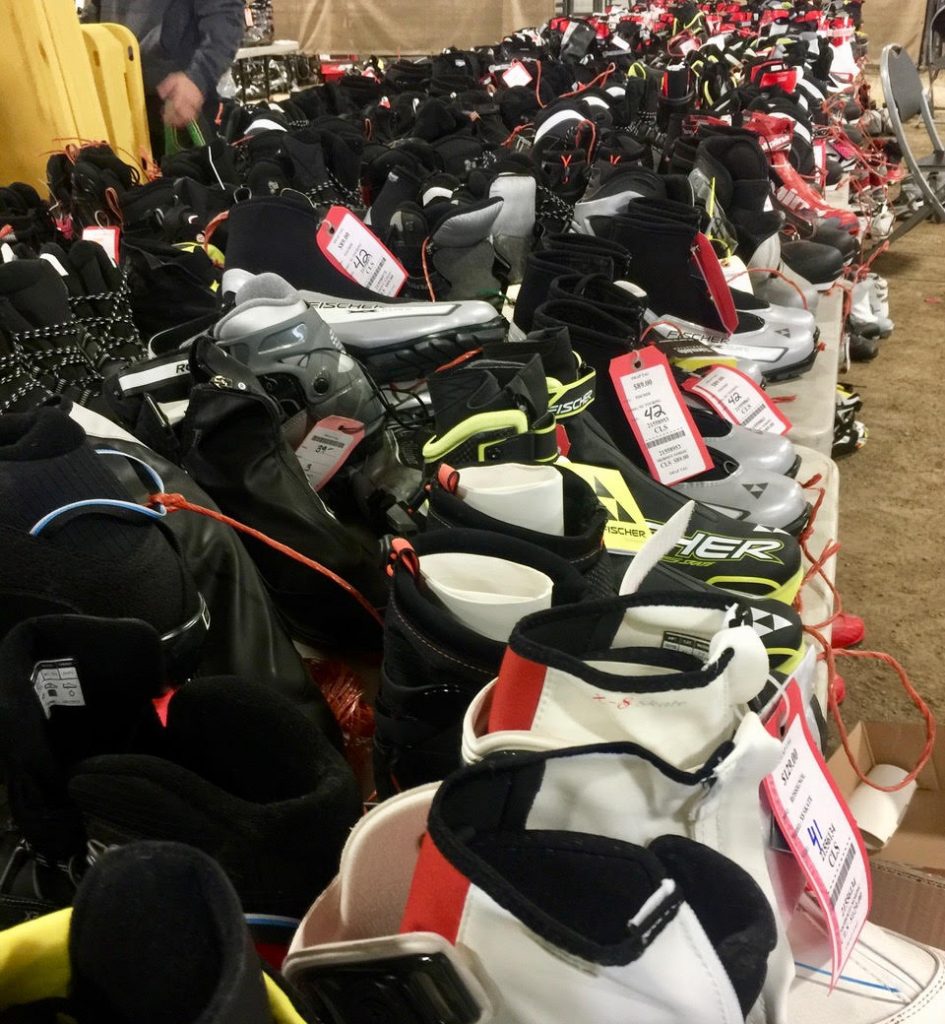 The Ski Club decided late this morning to cancel the Ski Swap due to respect for community health concerns. 
"This is a truly gut-wrenching decision to make," Chief Marketing Officer Jeff Moran said in a prepared statement. "We've been working with Teton County Public Health and other partners to create a safe and responsible event plan, but when our team stopped to consider all possible outcomes, we realized the safety of our community has to outweigh the fundraiser."
Read more from the JH News & Guide .
---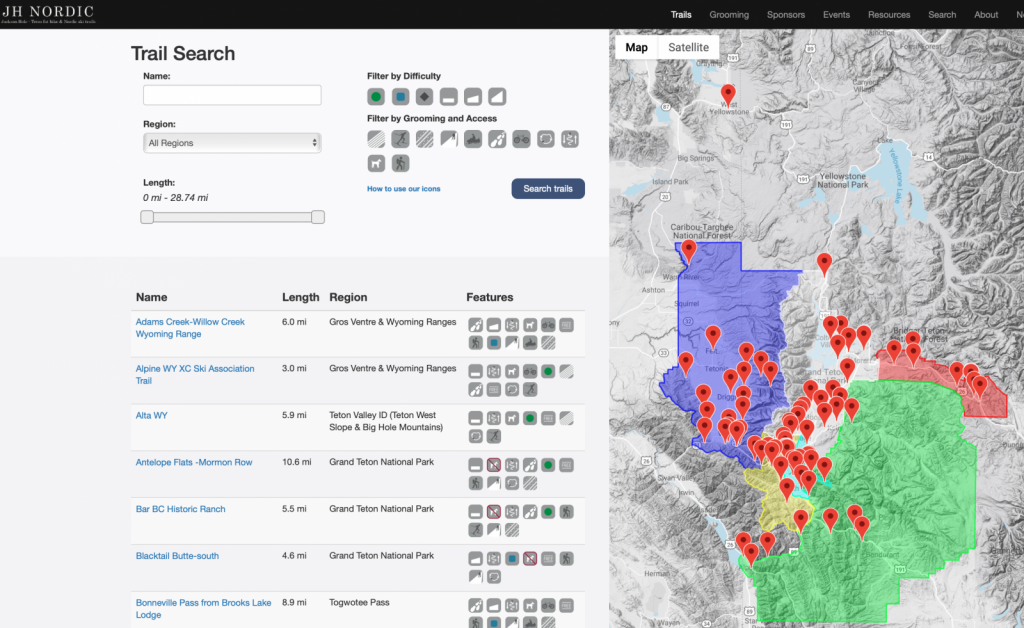 Winter outlook in JH
Where to go Nordic skiing, fat biking, snowshoeing on our winter trails.
Jim Woodmency of MountainWeather.com (JHNordic Trail Report weather source) just published his Winter Outlook as "Snowy Again", synthesizing his meteorological sources from NOAA (National Oceanic and Atmospheric Administration's Climate Prediction Center), Farmer's Almanac, and historical trends. Check out his latest report.
And while we're looking ahead, it's a great time to start planning for some new trails to explore. This winter, more than ever, getting out on your Nordic skis, fat bike, snowshoes, or just a walk will be the perfect way to recreate, workout, have some fun-filled socially-distancing with friends and family. It's amazing what new and favorite classic trails you can find via the JHNordic.com's Search feature!
Filter your search by:
7 regions in and around Jackson Hole and Teton Valley
Groomed for skate skiing and classic cross country
Untracked, wilderness trails
Fat bike friendly trails
Flat/easy, intermediate or steeper trails
Dog-friendly trails
Snowshoe trails
Trail length
Summer hiking trails (selected for off-season)
Have a favorite trail not listed? We love to hear from you! Send us your GPS map in .gpx format, a few photos, your trip report or trail description to info@jhnordic.com. If we post it, we'll send you the new Season 5 JHNordic neck tube ("buff"), made by Avalon 7.
You can also post trail reviews right on our website to provide insight on current trail conditions and help out fellow recreators.
---
JHSC Announces Will Wicherski as Interim Nordic Program Director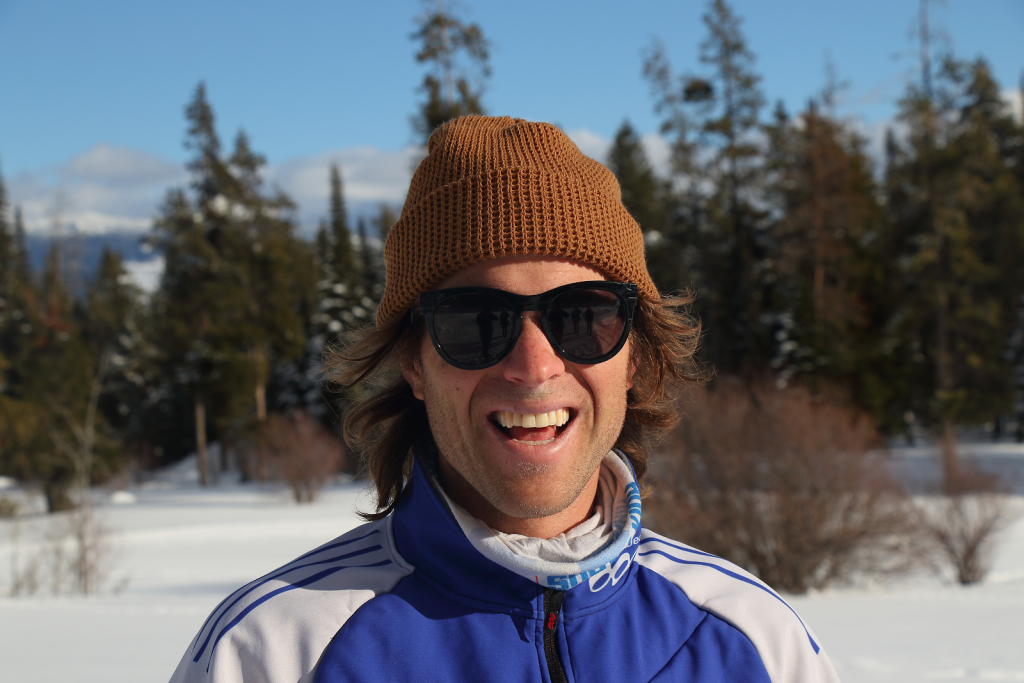 Wicherski is currently the JHSC's Nordic Comp Team Coach and replaces Nordic Program Director, Ben Morley. Morley, who has stepped down from the role of director, will continue to work with the Nordic Program and support Wicherski through the end of the year. Wicherski, a Nordic skier and geologist, grew up in Boise, Idaho where he developed a passion for Nordic skiing that has taken him around the country and the world. His junior Nordic racing career included national championship podiums, representing the USA at Scandinavian Cup and Junior World Championships, and a post-graduate year at a ski gymnasium in Norway.
The JH Nordic Alliance congratulates the JH Ski and Snowboard Club and its new Interim Nordic program director, Will Wicherski!
---
Jackson Hole Nordic Recreational Masters Clinics
Hosted by Masters Coach Scott Horn and JHSki Club Nordic team coaches, the clinics are back for Season 3! There will be 8 clinics every other week from 11am-12:30pm alternating skate skiing and classic cross-country.
Work on your technique and form with professional tips and exercises from USSA certified coaches. Stay and ski all day with your clinic ski pass at Teton Pines Nordic center. There will be two coaches and groups per clinic -USSA certified coaches Meet local nordic skiers, bring your friends and family.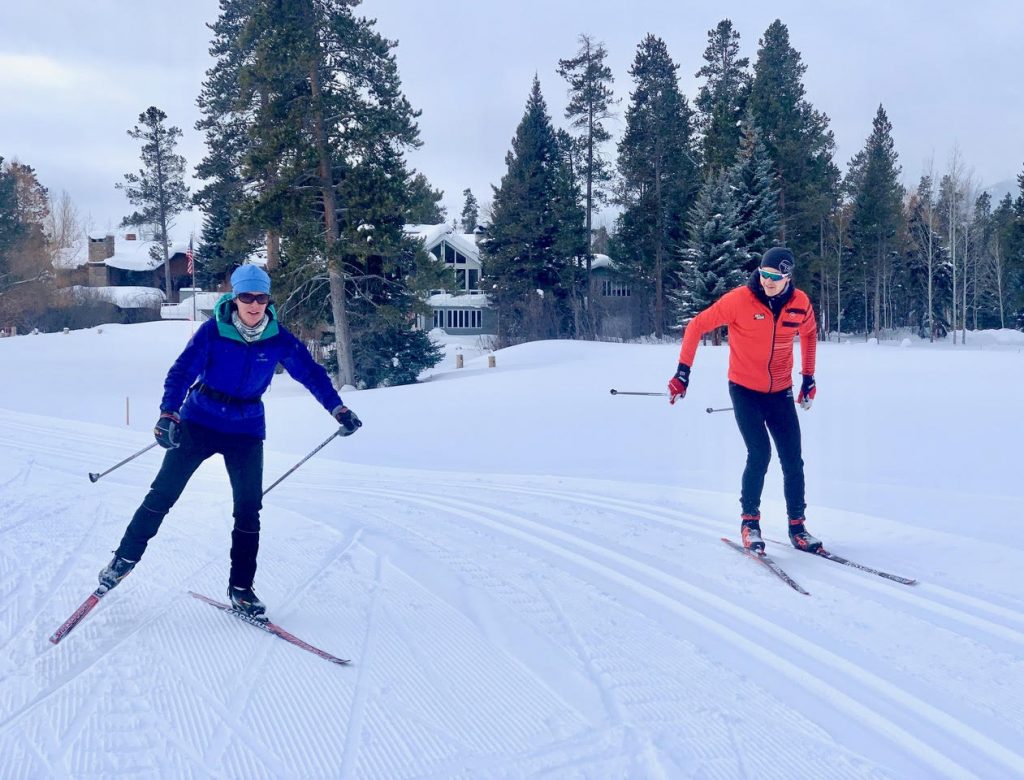 Clinic Dates:
Thurs Dec: 10th
Wed Dec 23rd
Thurs Jan 7th
Thurs Jan 21st
Thurs Feb 4th
Thurs Feb 18th
Thurs Mar 4th
Thurs Mar 18th
Same rates as last year!
$225 includes Teton Pines day trail pas
$200 for existing Teton Pines season pass holders/TP members
$35 drop-in (includes Teton Pines full day trail pass)
$30 with Teton Pines Nordic season pass/Teton Pines members
Clinic season pass – with or without a Teton Pines ski pass – includes a free JHNordic buff!
BYO mask. Ski rentals and waxing available at Teton Pines Nordic Center and Skinny Skis. (We encourage 1st time beginners to take a lesson or 2 before joining these clinics )
Location: Teton Pines Nordic Center, Moose-Wilson road, Wilson – START Bus: Westbank Center (other Nordic venues TBD based on group interest) Grab coffee before, lunch or brunch after at Persephone Westbank!
Sign up (and for more info), contact: Info@JHNordic.com
---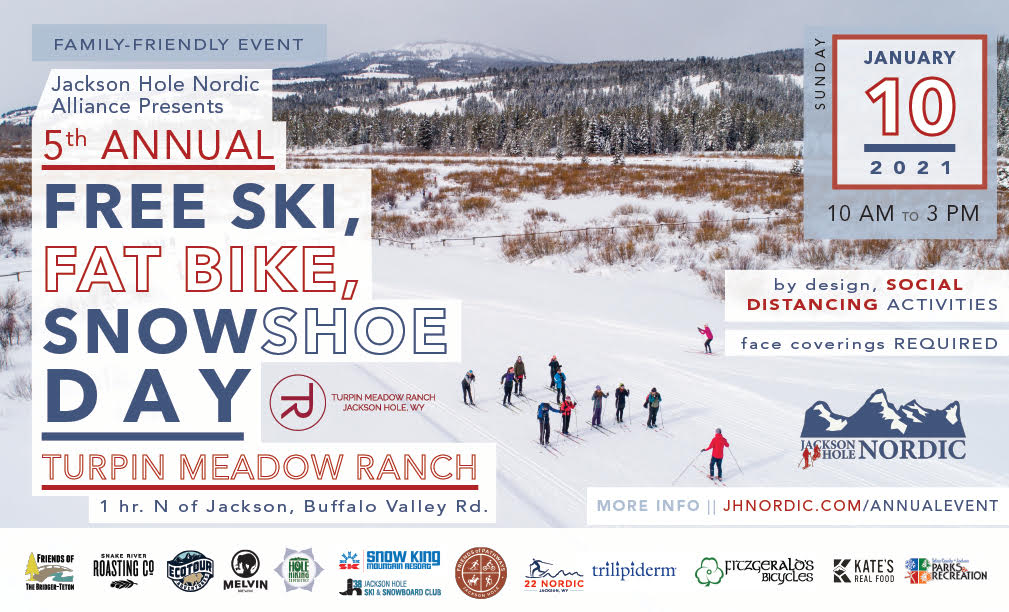 Save the Date:
JH Nordic Alliance 5th Annual Free Nordic Ski, Fat Biking, & Snowshoeing Event
Sunday January 10th
Turpin Meadow Ranch
10am – 3pm
Join us for this family friendly, community favorite winter trails event. Our goal is to host healthy outside winter activities, maintain social distancing, and ensure masks are worn by all.
This year, our Nordic Alliance Free event includes:
– Online waiver/registration
– Food services: Turpin Meadow Ranch inside food pick-up; outside food trucks
– Outside seating: Tent and heaters, fire pit and outdoor tables
– Heated outdoor restrooms
– Skinny Skis will be hosting a large range of demo ski gear in outdoor tents
– Fat bike demos
– Backcountry Nordic Ski and Snowshoe Tours up the Buffalo Fork
– Free Nordic Ski Lessons
– Wildlife in Winter displays
– Kids Corral and Youth on Snow Fun
– Non-profit Raffle -benefitting Friends of Pathways
– Community sponsors
– Carpooling encouraged (no public free shuttle this year)
Stay tuned for further updates.
For more info, contact: info@JHNordic.com or
Turpin Meadow Ranch: info@turpinmeadowranch.com – ‭(307) 543-2000‬
---
We'd love to hear about your outdoor adventures, what your doing to stay healthy, safe, respectful of community health guidelines – send pictures or post on FB and Insta – #JHNordic
---
Send us your event dates, stories, photos
Follow JHNordic on Facebook, Instagram @JHNordic, #JHNordic
Sign up for Daily or Once a Week JH Nordic Trail ConditionReports to know what's groomed,
what's happening first thing every morning – or just Saturdays.